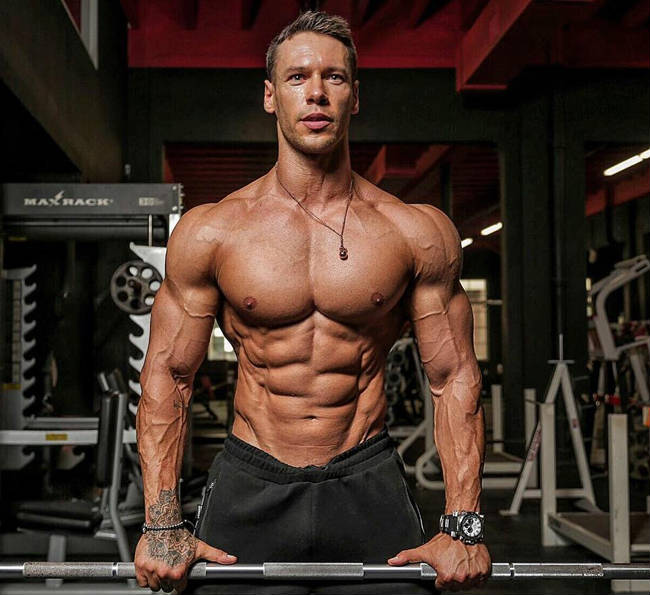 Anton Antipov
IFBB Professional Bodybuilder, Sponsored Athlete
Anton Antipov is an IFBB professional physique champion and fitness model from Belarus. He is an accomplished competitor and New York based model, who has made a name for himself on social media.
Growing up in Belarus, Anton says that he didn't have access to a gym, so only played sports such as Sambo to stay fit. After his family decided to move to the USA in the 1990's, Anton had his first experience of lifting weights and was hooked instantly.
He applied to become a model and was offered a 3 year contract at a top New York agency. As he improved his physique for this job, he became obsessed with the idea of competing and winning shows. He found a coach and got to work immediately.
Fast forward to today, and Anton's fitness industry career has flourished. He's won a number of major IFBB shows and has modeled for some of the most famous brands and magazines on earth. He credits this success to his sheer dedication and consistency.
This is his story:
---

Athlete Statistics
Full Name: Anton Antipov
Weight
Height
Nationality
Profession
185 - 195lbs (83.9 - 88.5kg)
5'11" (180cm)
Belarussian
IFBB Professional Bodybuilder, Sponsored Athlete
Era
2010
| | |
| --- | --- |
| Weight | 185 - 195lbs (83.9 - 88.5kg) |
| Height | 5'11" (180cm) |
| Nationality | Belarussian |
| Profession | IFBB Professional Bodybuilder, Sponsored Athlete |
| Era | 2010 |
---

Accomplishments
Competitions
2012
2012 WBFF Rhode Island Championship, 1st
2012 IFBB Houston Pro, 6th
2012 IFBB North American Championships, 1st
2012 IFBB North American Championships, NP
2012 IFBB North American Championships, 1st
2012 NPC USA Championships, 7th
2012 NPC Team Universe Championships, 3rd
2012 NPC Junior National Championships, 2nd
2012 NPC Bev Francis Atlantic States, 1st
2012 NPC Bev Francis Atlantic States, 1st
2012 NPC Mid Atlantic Natural Classic, 1st
2012 NPC Mid Atlantic Natural Classic, 1st
2012 NPC Metropolitan Championships, 4th
2013
2013 IFBB Olympia Weekend, 12th
2013 IFBB New York Pro, 2nd
2013 IFBB Powerhouse Pro, 1st
2013 IFBB Pittsburgh Pro, 6th
2013 IFBB Europa Show of Champions Orlando, 4th
2014
2014 IFBB Dayana Cadeau Classic, 1st
2014 IFBB Fort Lauderdale Cup Pro, 3rd
2014 IFBB Olympia Weekend, 7th
2014 IFBB PBW Tampa Pro, 2nd
2014 IFBB Prestige Crystal Cup, 1st
2014 IFBB Toronto Pro Supershow, 3rd
2014 IFBB New York Pro, 6th
2014 IFBB Pittsburgh Pro, 4th
2014 IFBB Europa Show of Champions Orlando, 16th
2015
2015 IFBB Dayana Cadeau Pro, 1st
2015 IFBB Fort Lauderdale Cup Pro, 1st
2015 IFBB Europa Phoenix, 1st
2015 IFBB Olympia Weekend, 9th
2015 IFBB New York Pro, 3rd
2015 IFBB Battle on the Beach Pro, 1st
2015 IFBB Arnold Sports Festival, 3rd
2016
IFBB Stockholm Pro 2016 – 3rd Place – Men's Physique
IFBB New York Pro 2016 – 14th Place – Men's Physique
IFBB Precision Fit-Body Championships 2016 – 1st Place – Men's Physique
---

Biography
Sporting Beginnings
Anton was born and raised in Bobruisk, Belarus in 1983. He was always extremely atheistic as a child and participated in a number of sports, from swimming, sambo (a Russian martial art) and gymnastics, to track and hockey.
His father was also passionate about staying fit and active. He encouraged the young Anton to complete pull-ups, push-ups and sit-ups from the age of 8, in order to build a strong body for later in life.
In terms of nutrition, Anton says he always had a poor appetite, so didn't really gain any size or muscle. He enjoyed the chance to drain his energy reserves though, developing a talent for most of the sports he played.
Moving To The US And Discovering Bodybuilding
When Anton looks back at his childhood, he says "calisthenics was as close to bodybuilding as I could have gotten growing up in Belarus; we didn't have gyms." Luckily, in the 1990's his parents decided to move to New York for a better life.
In 1997, Anton began to learn more about training gradually. He worked out a lot at home, joining his first gym in his local neighborhood aged 18. As soon as he started lifting weights, he knew that this is what he wanted to do for a living.
Learning From Mistakes
At first, he dove head first into his workouts without any research. He also copied other people in the gym and his peers – developing bad habits as a result.
He had poor form, and only trained the regularly visible parts of his body; spending a lot of time on chest and arm workouts. Luckily, he gradually began to learn from these mistakes and read about proper form, nutrition weight lifting movement.
Modelling
As Anton improved his technique, he also improved his physique. He approached a major New York modelling agency in the late 1990's called Boss Models and landed a 3 year contract.
He managed to find a coach who could show him how to cut properly and display his physique properly. Through this experience, he also decided that he would give physique competitions a shot.
---

---
Physique Competitions
Anton had an ideal aesthetic for the physique competitions. His legs weren't as big as he would have liked them to be, but as they weren't on show on the competition stage (all candidates wear board shorts) he looked proportionate.
He won a series of competitions in 2012, culminating in an important victory at the IFBB North Americans. This was one of the most memorable days in his life and, through this win, he claimed his pro card.
Winning Professional Shows
Anton's first professional win was at the 2013 IFBB Powerhouse Pro. This was an excellent achievement, as he stood alongside some of the best physique competitors in the world.
It also landed him a sport at the prestigious Mr Olympia weekend which was unbelievable for Anton at the time. He prepared for this contest with a 2nd place at the famous New York Pro and took a respectable 12th.
---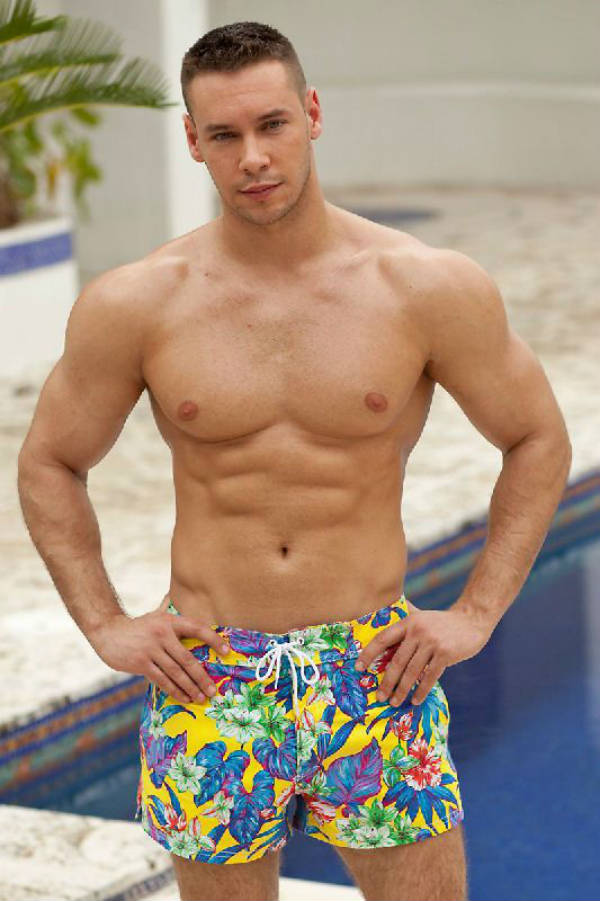 "Leave your ego at the door, if you're training for aesthetics – select your weight accordingly, don't go heavier than you need to."
Training
Instinctual Training
Anton likes to train instinctively, which means that he works out a particular area of his body when he feels like it needs hitting. Some days, he may leave a workout feeling that he didn't train the area hard enough, so he will return to the same body part a few days later.
When it comes to shoulder workouts, Anton doesn't give the area its own day at all. He believes that his shoulders get adequate stimulation from his bench press, so when he isolated his delts in the past, they got too big – affecting his proportions.
His weekly split is below:
Day 1: abs, chest cardio.
Day 2: calves, arms, cardio.
Day 3: abs, back, cardio.
Day 4: off
Day 5: shoulders, legs, and cardio.
Repeat.
Cardio
In the past, Anton used to complete sprints and long runs to burn calories and cut. He injured his back in the 2010's, which herniated 2 disks and prevented him from completing strenuous cardio for good.
Nowadays, he works out on the stationary bike after his workouts or early in the morning. If he is completing cardio in order to cut before a show, he is on the bike in the morning, afternoon and after his workout.
Favorite Exercises
He says that his favorite exercise changes week-to- week. One week he likes seated rows due to the enjoyable pulling movement, then the next he likes squats due to the quad-building power they offer.
Walking lunges became a staple in his routine because his gym has an outdoor area where he has a lot of space to move around. In this space, he drags the barbell and the plates outside and walks around, hitting his legs hard.
---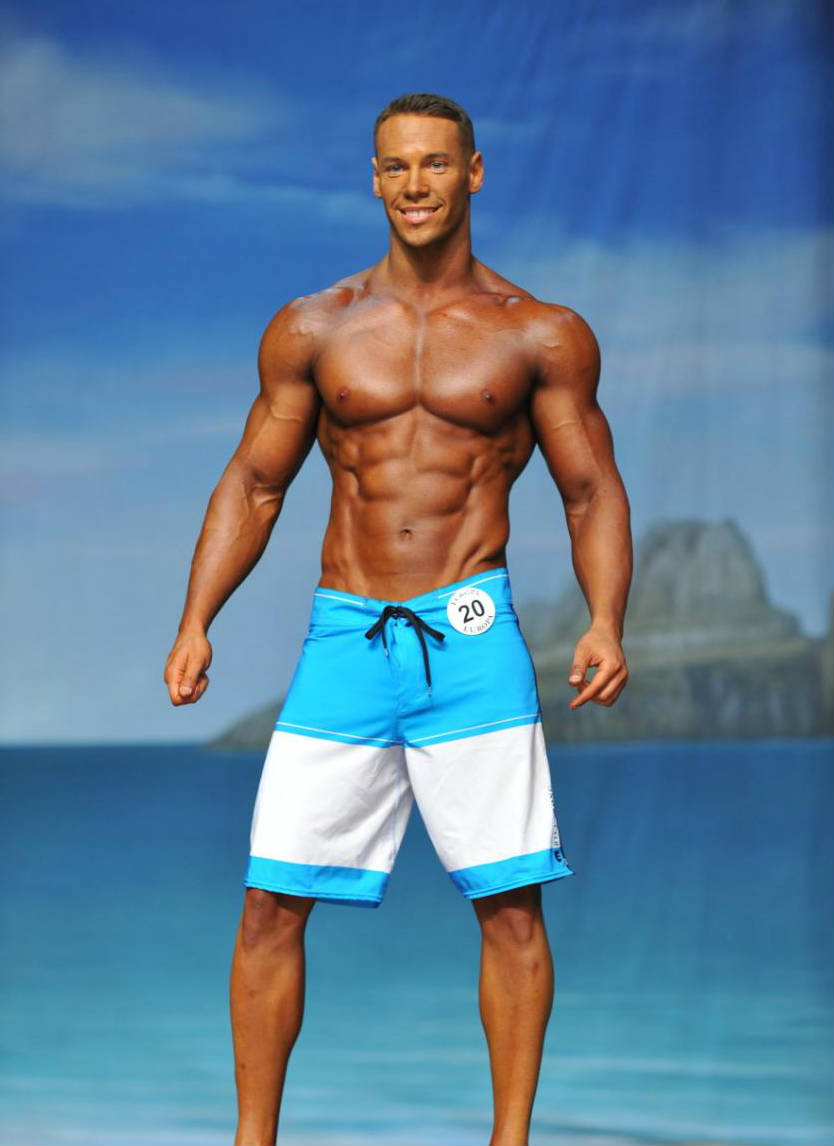 "To sculpt, we must first have concrete."
Nutrition
Nutritional Philosophy
Anton tries to keep his nutrition as simple as he possibly can. When he doesn't have a show on the horizon he eats occasional "unordinary foods" such as pancakes with syrup and fruit.
He always writes down his nutritional goals before starting the off or in season, retaining the vision of where he wants to be aesthetically. He also stays as consistent as he can, saying that sporadic eating habits will confuse the body.
Staying Lean All Year
Staying lean is Anton's goal year- round. He avoids excess carbs and fats and chooses to eat as much lean meat as possible. Steak appears on the menu a few times a week and he grills fish, chicken ostrich and elk.
When it comes to breakfast, Anton blends oats with skimmed milk, fruit and a scoop of whey powder. With this meal, he can set up his body well for the day ahead with carbs and protein.
Before a show, he will usually eat lean meats and vegetables. He will cut out the sweet potato and brown rice with the intention of cutting down as much as he can.
Supplements
Supplements are extremely important in Anton's diet. He says that, without them, it would be much harder for him to look like he does.
His supplements of choice are whey protein, multi-vitamins, fish oil, green tea extract, chlorella, spirullina and BCAA's. He needs these supplements for general immune system function, as well as muscle and tissue reparation.
Favorite Off- Season Post-Workout Meal
After an off-season workout, Anton likes eat a quick meal and flood his body with nutrients. He's kept the same post-workout meal for many years; eating a large sweet potato blended with blueberries, oats, protein powder and egg whites.
After he has drank/ate this mixture, he will cook a solid food meal. This will usually include lean meat and some high quality carbs such as brown rice.
---

Idols and Influences
Anton stays very consistent with his dieting. He also respects people who follow a similar path. One of his idols in the sporting world is the MMA fighter Vitor Belfort – due to his consistent and hard-hitting approach to life and training.
The IFBB professional bodybuilder Ben Pakulski is another one of Anton's influences. Ben is a legend in the sport, and his humbleness in success is something Anton admires.
---

What we can learn from Anton Antipov
Anton's story shows how important consistency can be. His consistency in his nutrition and training has allowed him to make continual gains and improve everyday.
One of his favorite sayings is "to sculpt, we must first have concrete." It may be useful remember this piece of advice when you are struggling to reach your goals. Consistency is very important, but a positive mindset is key.