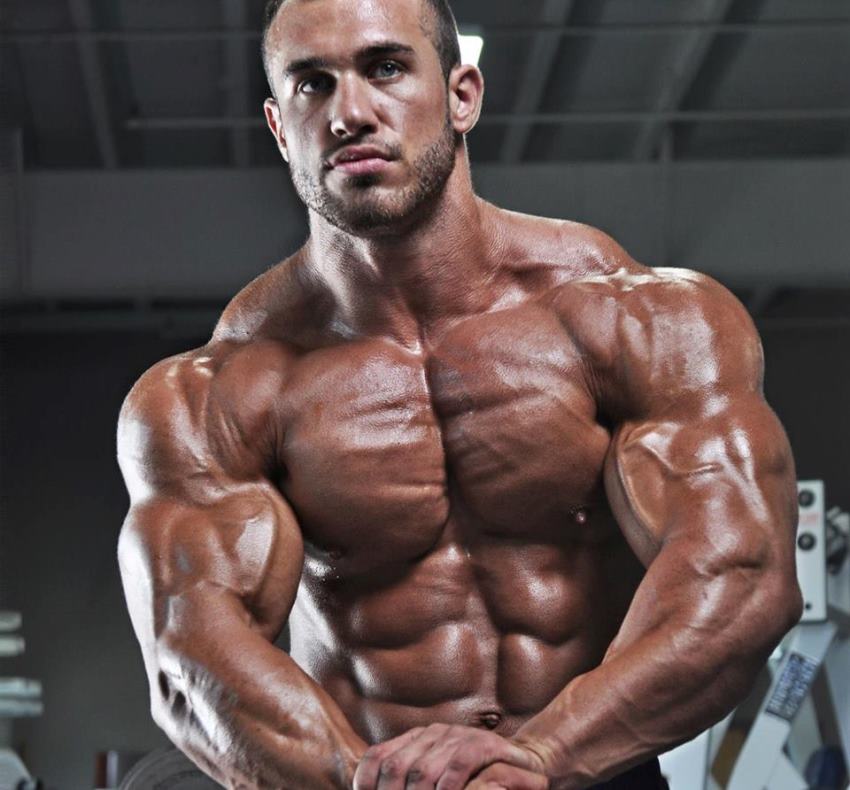 Antoine Vaillant
Professional Bodybuilder, Fitness Model
From Montreal, Canada, Antoine Vaillant is a professional bodybuilder and fitness model. He won his Pro Card in 2012, after finishing 1st at the CBBF Canadian Nationals in his weight category and Overalls.
Antonie was always fascinated with physical training and sports; taking part in rugby matches and martial arts classes as a youngster. This "innate obsession" with physical progress eventually led him to join the gym, at 16 years old.
From there on, he knew of nothing else but weight training, in his own words; "I remember in my early years of training I was getting results really fast and instantly I knew that this was what I wanted to do!". He then began dedicating all of his time and efforts into carving a physique of his dreams.
Over time, he accomplished that – and more. By the age of 25, he became a professional bodybuilder and a popular fitness model; growing his name in the online fitness community through social media.
---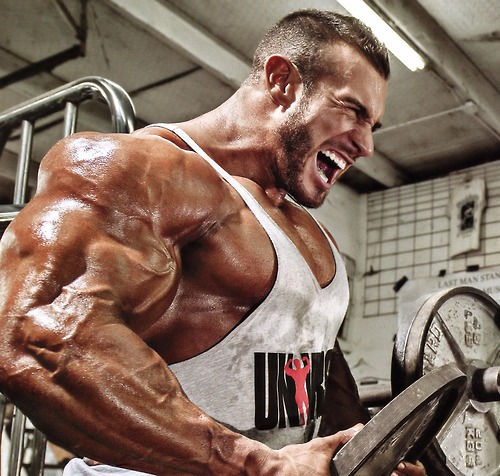 "I started doing push ups at home every night at 13 years old hoping that this would help although I then soon realized that push ups won't make you jacked so I joined a gym."
Athlete Statistics
Full Name: Antoine Vaillant
Weight
Height
Age
Date of Birth
255 - 265lbs (115.7 - 120.2kg)
6' (183cm)
36
July 28, 1987
Nationality
Profession
Era
Canadian
Professional Bodybuilder, Fitness Model
2000, 2010
| | |
| --- | --- |
| Weight | 255 - 265lbs (115.7 - 120.2kg) |
| Height | 6' (183cm) |
| Age | 36 |
| Date of Birth | July 28, 1987 |
| Nationality | Canadian |
| Profession | Professional Bodybuilder, Fitness Model |
| Era | 2000, 2010 |
---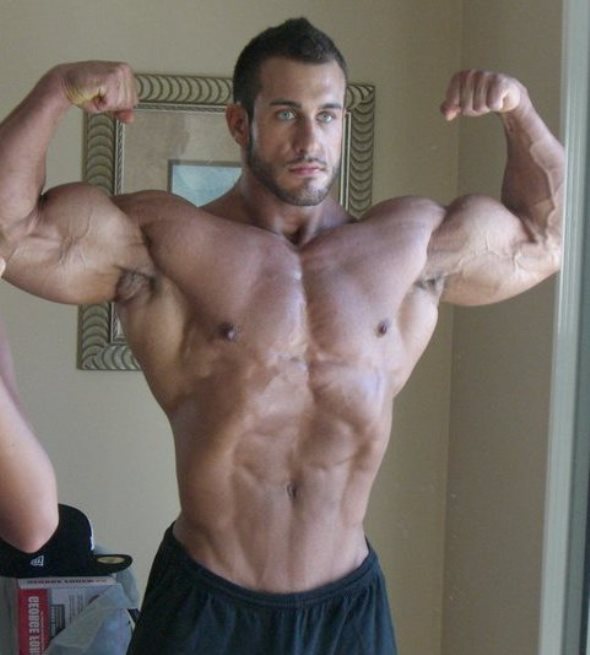 Accomplishments
2004 CBBF Mr. Granby, 1st Place

2004 CBBF Quebec Provincial Championships, 2nd place

2005 CBBF Mr. Canton de l'est, 2nd place

2005 CBBF Mr.Granby, 2nd place

2005 CBBF Quebec Provincial Championships, 4th place

2006 CBBF Quebec Provincial Championships, 1st place

2006 CBBF Canadian Bodybuilding Championships, 1st place

2007 CBBF Canadians Nationals, 1st place

2008 CBBF Québec Provincials, 2nd

2009 CBBF Canadian Nationals, 4th

2011 IFBB Arnold Classic Amateurs, 2nd

2011 CBBF Canadian Nationals, 3rd Overall


2012 CBBF Canadian Nationals, 1st 

2013 IFBB Toronto Pro Supershow – 16th
2013 IFBB New York Pro – 14th
---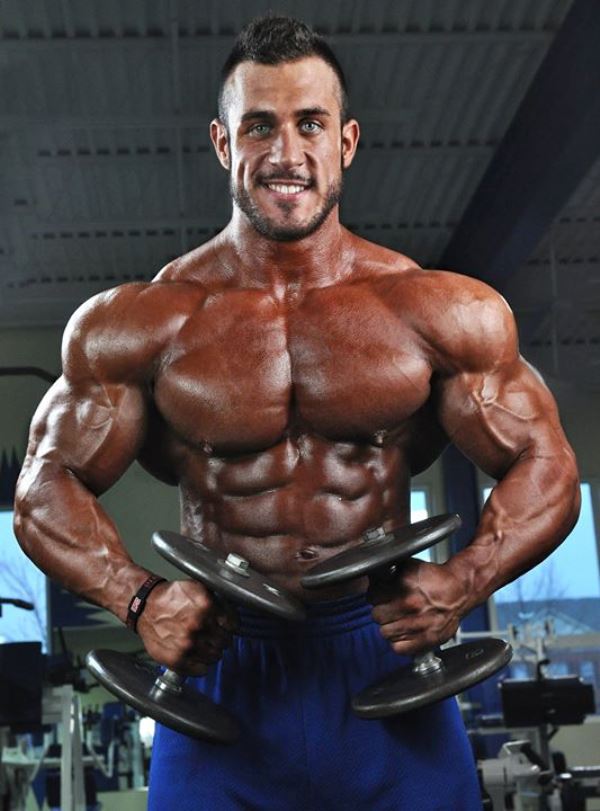 Training
Skipping the Cardio Sessions
In the off-season, Antoine does 20 minutes of cardio on a treadmill – preferably every day, but sometimes he'll allow himself to a skip a session.
However, during the pre-contest phase, he makes sure to get at least one cardio session every day. If possible, he'll go as far as doing two per day – one 30-minute fasted cardio session in the morning, and one 30-45 minute session after a workout.
"A lot of bodybuilders are scared to do cardio because they will lose muscle mass. I think that's bullshit!"
Workout Methods
Antoine never has the same workout routine; in fact, he changes his training plans every week.
He trains five days in a row, and then has one day off. Between his training sessions, he'll also include some posing practice, which can last anywhere from 10 minutes to over an hour.
When he's working out, Antoine always tries to push heavy weights and achieve the best possible muscle pump. For him, this combination is the best way to achieve long-term muscle hypertrophy. He also likes to implement supersets and drop sets into his workouts – they also help him with muscle growth.
---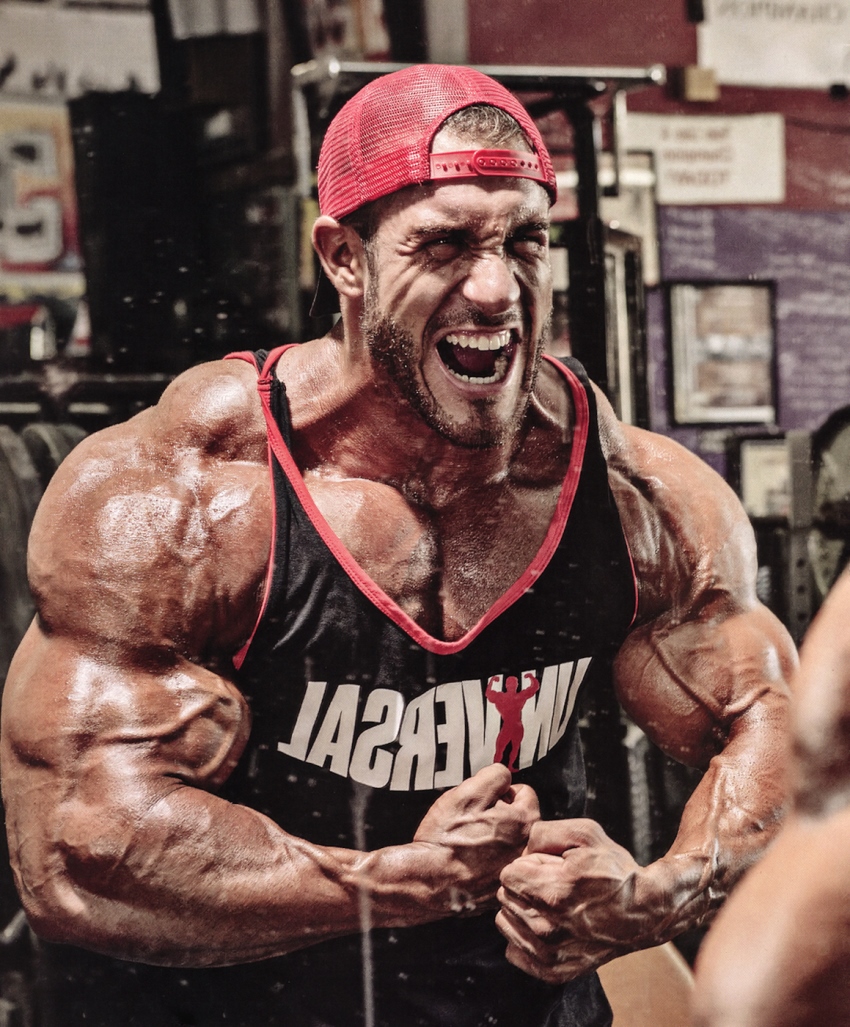 ---
Training Regimen
Here's one of Antonie's standard training plans that he modifies every week;
Back/Calves
Modified One Arm T-bar Row: 4 x 8
Cable Rows: 3 x 12
Close Grip Chins: 2 x max
Dumbbell Pullovers: 3 x 12
Dumbbell Shrugs: 3 x 12
Hang with 45lb plate: Max time x 1
Banded/weighed Hypers: 3 x 25
Seated Calves: 4 x 10
Standing Calves: 3 x 10
Donkey Calves: 2 x 30
Chest/Abs
Machine Press: 15-12-10-10-10
Flat Dumbbell Press: 4 x 12
Tsuki Bench Press: 3 x 12
Dips : 3 X 12 (partials)
Kelso Shrugs: 3-4 x 12
Cable Cross Overs: 3 x 12
Low Pulley Cable Cross Overs: 3 x 12
Broomstick Twist: 2 x 50
Roulette : 3 x 12
Rope Crunch : 3 x 12
Biceps/Triceps/Forearms
Machine Curl: 4 x 12-15
Tricep Rope Pushdown: 4 x 12-15
Inclined Bicep Curls: 4 x 12
Dumbbell Skull Crushers: 4 x 12
Standing DB Curls (4 x 3 style) : 3 x 12
DB French Press: 3 x 12
Reverse BB Curl: 3 x 12
Reverse Push-Down 3 x 12
Wrist Push Downs: 3 x 12
Wrist Alternating DB Curls (to the side) : 3 x 10
Delts/Traps
Reverse Pec Deck: 4 x 12
Bent Over Fly: 3 x 12
One Arm Cable Side Lateral: 3 x 15 (non-stop)
Side Lateral: 3 x 10
Bent Arms Side Lateral: 3 x 10
Hammer Grip Alternating Front Raise: 3 x 10
Upright Row : 3 x 8-12
Barbell Shrugs: 15-12-12-12
Legs
Leg Extensions: 3 x 15
Bodyweight Squats: 3 x 10
Parallel Squat : 4 x 8-10
Box Jump: 4 x 6
Bulgarian Squat: 4 x 6
Bulgarian Jump Squat: 4 x 6
Stiff Leg Deadlift: 4 x 8
Long Jumps: 4 x 6
Lying Leg Curls: 3 x 10
Standing Calf Raise: 3 x 10
---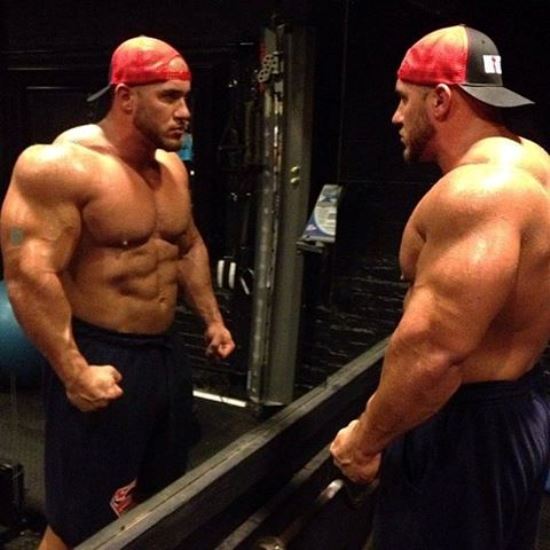 ---
Adding Another Back Session
Sometimes, Antoine will train back twice per week – one day being dedicated for thickness, and the other for width. This is how his routine for width looks like;
Back (Width)
Wide Grip Pull Downs: 3 x 12
Medium Grip Pull Downs: 3 x 12
Close Grip Pull Downs: 3 x 12
Pull Down Stretchers: 3 x 10
Deadlift: 12-10-8-6
Reeves Deadlift: 3 x 10
Wide Grip Pull Downs: 3 x 12
Medium Grip Pull Downs: 3 x 12
Close Grip Pull Downs: 3 x 12
Pull Down Stretchers: 3 x 10
Deadlift : 12-10-8-6
Reeves Deadlift: 3 x 10
Antoine's Top 3 Movements
Incline Bench Press: There was one longer period (3+ months) in Antoine's career where he couldn't do any incline movements because of a shoulder injury. He says that he missed this exercise a lot – nothing worked his upper pecs like the incline press.
Deadlift: In Antoine's opinion, this exercise is the "epitome" of strength. Not only it adds thickness to his frame, but it also works his entire body like no other exercise.
Chin Ups: Alongside deadlifts, Antonie has found this exercise to be the best for his back – especially for width.
---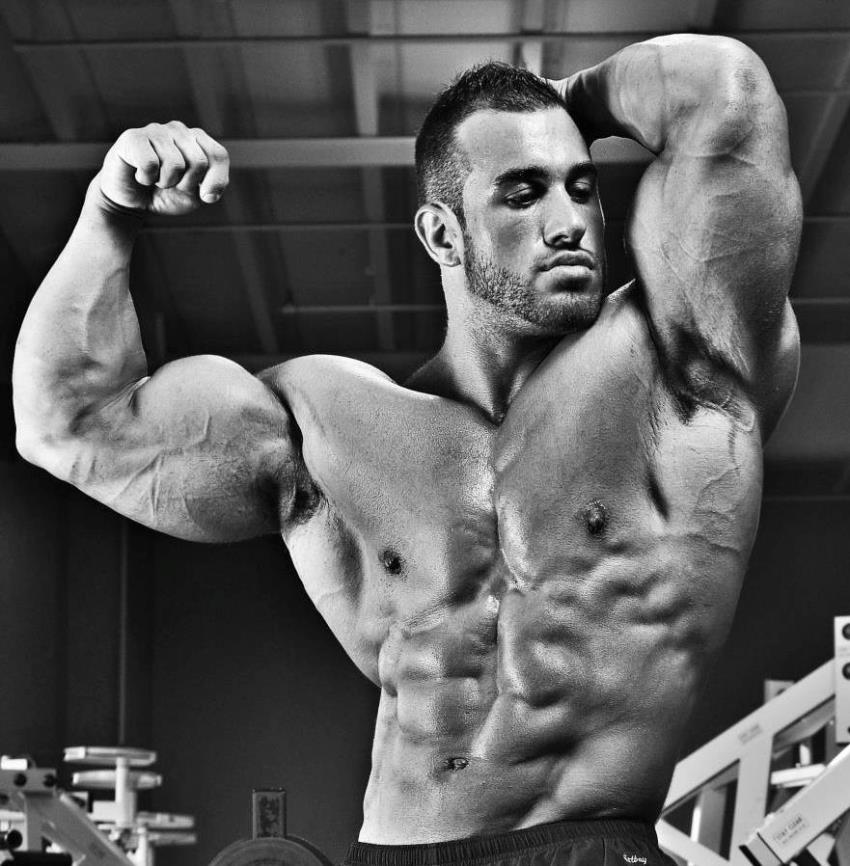 ---
Overcoming Growth Plateaus
Whenever he's faced with muscle hypertrophy "plateau", Antoine will greatly change his nutrition and training – this way, he induces a new muscle growth.
Specifically, he'll change some of his food sources, eat "cleaner", and completely change his workout regimen (number of reps, sets, duration of rest periods, etc.)
Machines, or Free Weights
Although Antonie will choose free weights over machines in most cases, he believes that machines still have their role in workouts; isolating a specific muscle group which sometimes free weights cannot.
---
Nutrition
Antoine's "cutting" diet has very little fats, and a moderate amount of carbs. The only time he has fats is in the morning, when he consumes beef. Other than that, his meals consist of mostly protein and carbs, such as rice, chicken breast, egg whites, and sometimes beans.
Here's a sample of his daily diet;
1st Meal
8 oz extra lean ground beef
8 egg whites
1-cup oats
2nd Meal
10 oz tilapia
2 cups rice
3rd Meal
10 oz tilapia
10 oz sweet potato
4th Meal
5th Meal
10 oz tilapia
veggies
50g whey shake (before bed)
50g whey shake + 20g carbs (post workout)
---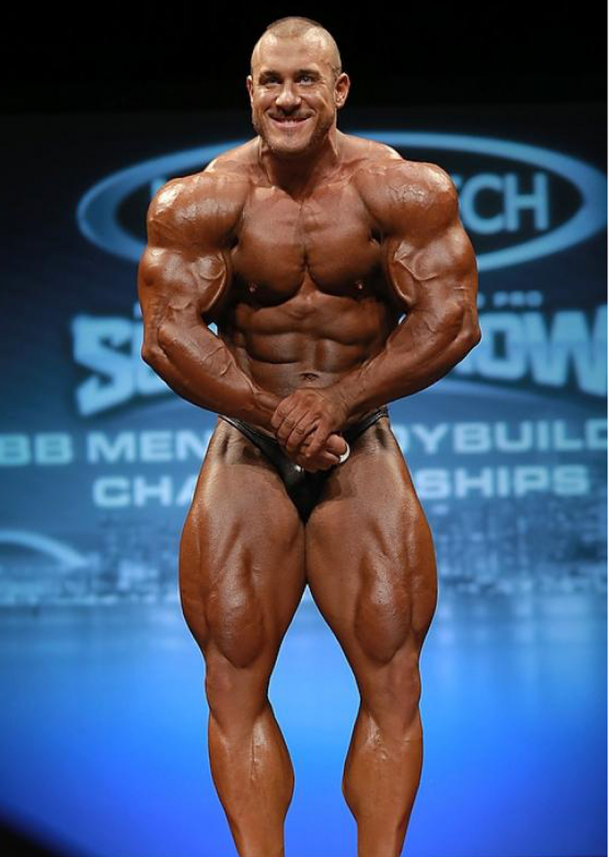 ---
Antoine's Supplementation
Morning: Multivitamin, Omega-3, L-carnitine
Pre-workout: Pre-workout supplement
Post-workout: Whey protein, 20g of Glutamine
Before bed: 2.5 scoops Whey Protein, 20g of Glutamine
---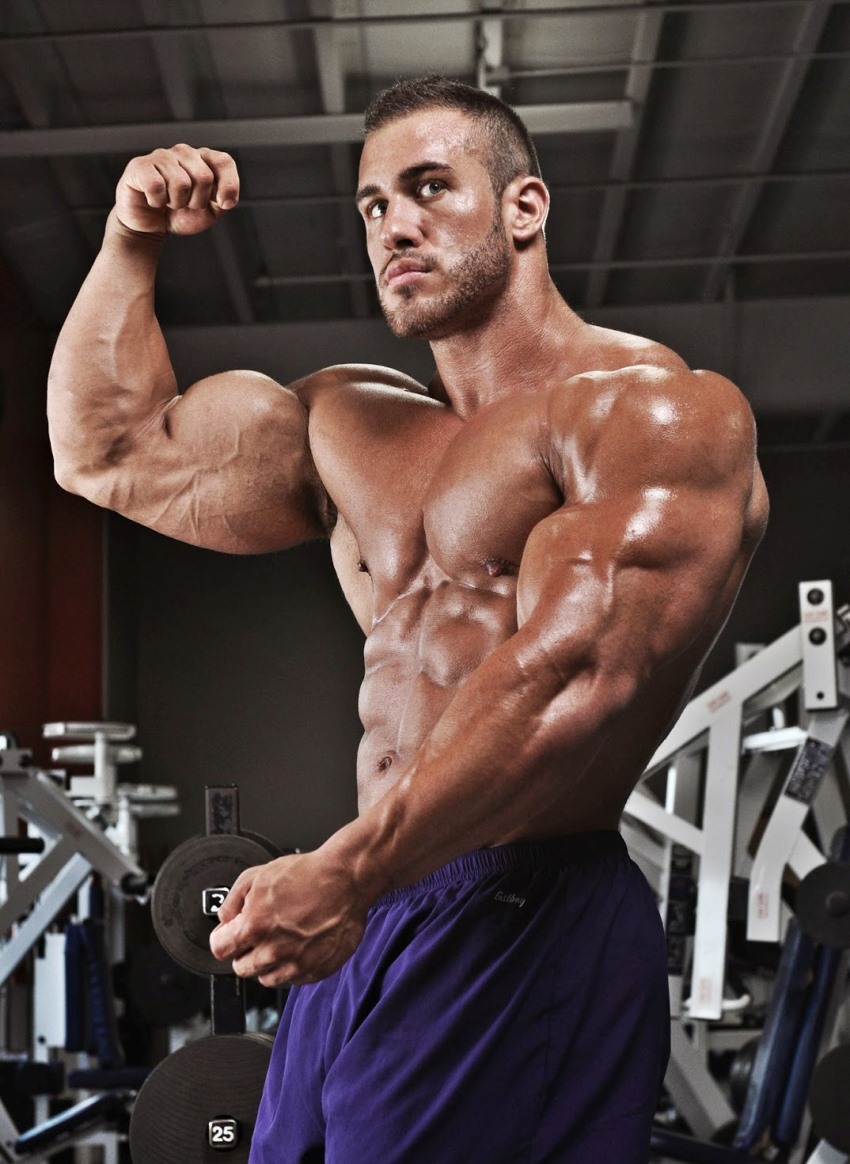 Idols and Influences
Antoine's favorite bodybuilders are Kevin Levrone, Dennis Newman, and Arnold Schwarzenegger. He said that Kevin always had an ideal physique which he tried to replicate. A strong character, huge and conditioned body, and an "insane" mentality in the gym made Kevin one of Antoine's ultimate idols in bodybuilding.
As for Arnold, Kevin says he's the "king of all bodybuilders, the best of the best". Lastly, he mentioned Dennis Newman as someone who had an incredible physique in his prime; Antoine always looked up to him.