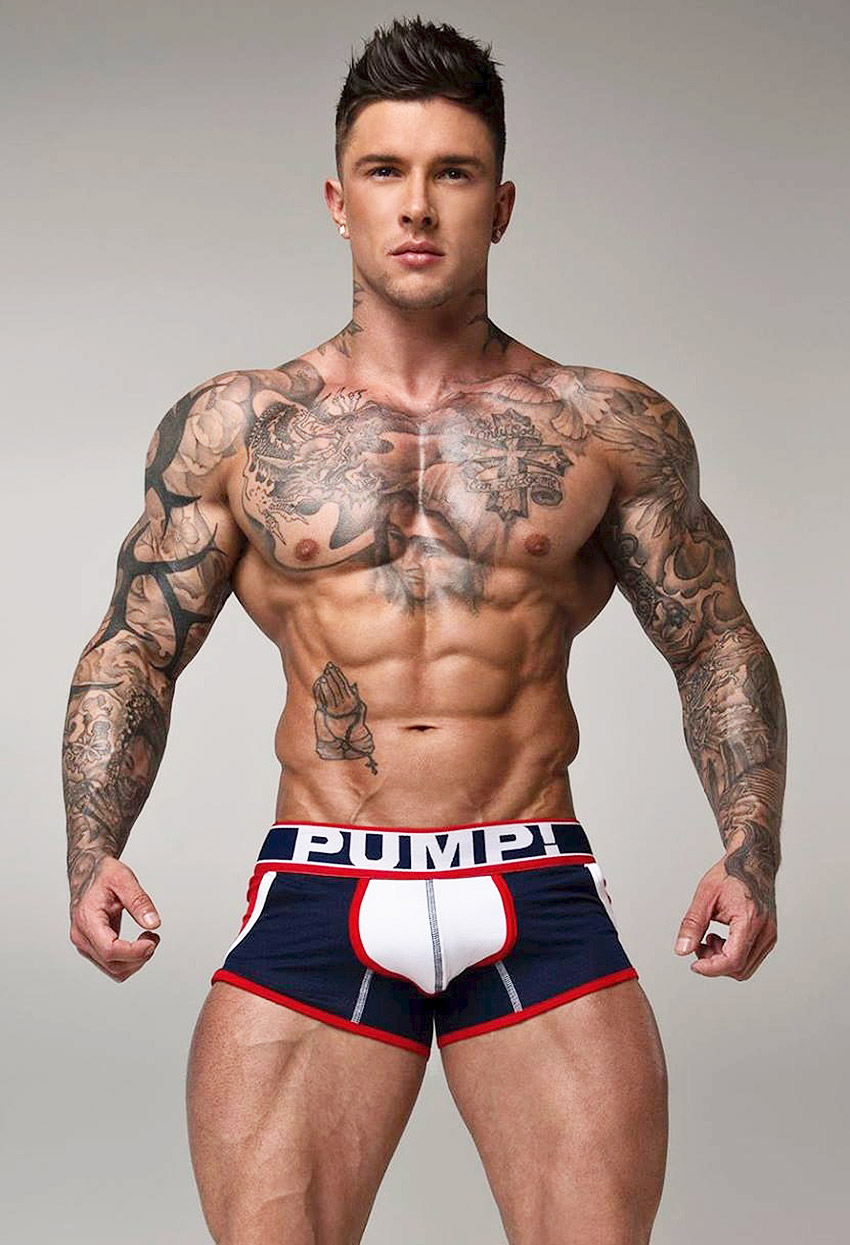 Andrew England
Fitness Model, Personal Trainer
Born in the midlands of the United Kingdom, Northampton, Andrew England began training in 2009, aiming to sculpt his dream body. He embarked on his journey, pursuing a career in fitness.
In 2014, Andrew set his sights on competing as a bodybuilder – he entered the 2014 BodyPower Expo show in the Men's Physique category. This show motivated him to work hard in the hope of  winning a trophy.
By 2016, after 7 years of intense training in the gym, Andrew had developed one of the greatest physiques in the world. Since then, he has done numerous professional photo shoots, and become one of the top fitness models in England.
---

Athlete Statistics
Full Name: Andrew England
Weight
Height
Nationality
Profession
165 - 175lbs (74.8 - 79.4kg)
5'7" (170cm)
British
Fitness Model, Personal Trainer
| | |
| --- | --- |
| Weight | 165 - 175lbs (74.8 - 79.4kg) |
| Height | 5'7" (170cm) |
| Nationality | British |
| Profession | Fitness Model, Personal Trainer |
---

Accomplishments
2014 WFC Bodypower Expo Competition, Men's Physique
---

---

Training
Compound & Isolation Exercises
Andrew England has created an awesome physique through sheer hard work, and determination. His training consists of heavy compound movements, along with isolation exercises that bring out the shape, and definition of his accessory muscles.
Some of the most common exercises that Andrew likes to use are the squat, bench press, bent over row, deadlift and pull ups. These exercise help Andrew create an anabolic responses to build as much muscle as possible.
As for isolation exercises, Andrew like to use cable machines as they help to create consistent tension on the muscle throughout the eccentric, and eccentric part of the movement (i.e. up and down). These exercises may include chest flys, bicep curls, overhead tricep extension to name a few.
---

---

Nutrition
Lean Meals
Just like most professional athletes, Andrew is no different when it comes to his nutrition plan. He likes to eat clean sources of proteins such as grilled chicken, egg whites, and fish. As for carbohydrates, he'll drop them slightly when he want's to lose additional fat. Most of the time, Andrew will choose complex carbs such as brown rice and yams.
To keep his hormones balanced, and his metabolism working correctly while dieting, Andrew will increase his healthy fat intake while his carbohydrates are low. This supplies his body with enough energy to make it through the day, along with repairing damaged muscles form his intense workouts.
The fats sources that Andrew normally eats are from whole foods, such as avocados, nuts, and meats such as salmon and the occasional beef steak.
---

What we can learn from Andrew England
Andrew has taught us that it's never too late to start chasing your dreams. He didn't begin in his early teenage years like other athletes, but he still managed to sculpt a formidable physique.
Never give up on your ambitions – he fulfilled his desire to compete in 2014. Even though he didn't place in the top 3. Despite this, Andrew is still motivated to become a success as a competitor.