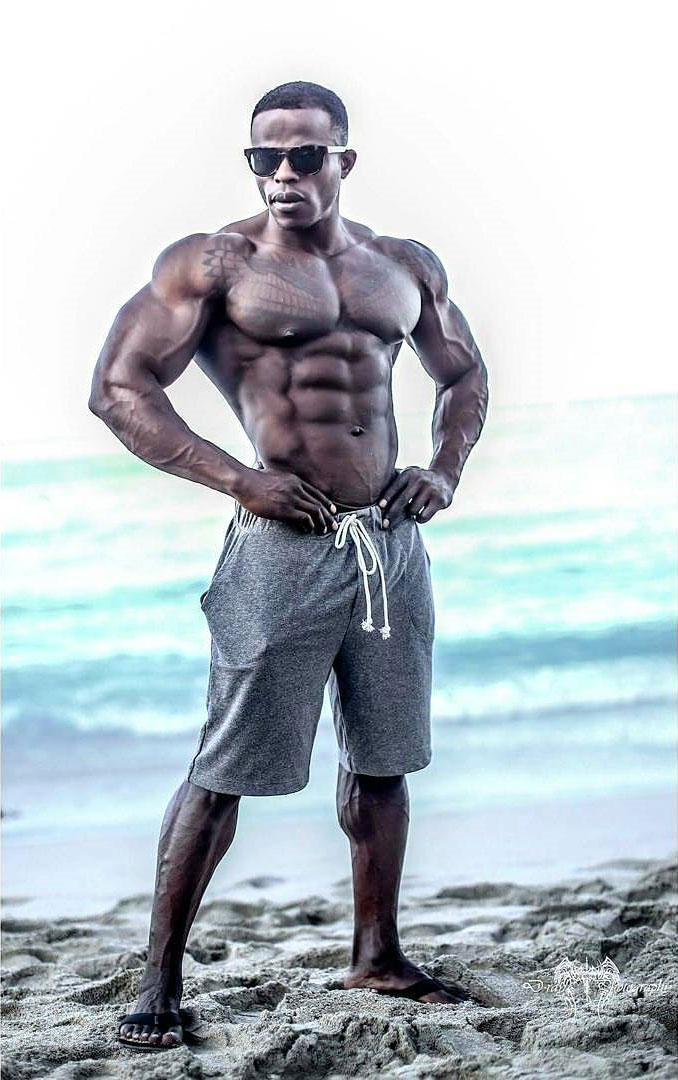 Andre Ferguson
Professional, Fitness Competitor, Model
Andre Ferguson AKA: luckylibra213 is an IFFB Pro competitor form the Untied States. He first started competing in 2013, in the NPC Eastern USA competition. To everyone's surprise, he came in 1st place smashing the competition.
Year after year, Andre has progressed in the sport of bodybuilding, showing everyone he's a formidable competitor.
With no signs of Andre Ferguson slowing down, he continues to shine, and inspire the world of fitness enthusiasts.
---

"I conditioned my mind first, then I conditioned my body…"
Athlete Statistics
Full Name: Andre Ferguson
Weight
Height
Nationality
Profession
185 - 195lbs (83.9 - 88.5kg)
5'9" (175cm)
American
Professional, Fitness Competitor, Model
Era
2010
| | |
| --- | --- |
| Weight | 185 - 195lbs (83.9 - 88.5kg) |
| Height | 5'9" (175cm) |
| Nationality | American |
| Profession | Professional, Fitness Competitor, Model |
| Era | 2010 |
---

"There's no secret. It's pretty good genetics for bodybuilding, mixed with a ton of hard work. That's it, it's simple".
Accomplishments
Competitions
12th – 2015 IFBB Olympia Weekend
1st – 2015 IFBB Europa Atlantic City
3rd – 2015 IFBB Coastal USA Pro
2nd – 2015 IFBB Wings of Strength PBW Tampa Pro
16th – 2015 IFBB New York Pro
5th – 2015 IFBB Eastern Seaboard
3rd – 2015 IFBB Battle on the Beach Pro
NP – 2014 NPC NPC National Championships
1st – 2014 NPC NPC National Championships
9th – 2014 NPC Metropolitan Championships
1st – 2013 NPC Eastern USA
---

"I have nothing to prove to the non believers, but a whole lot to prove to myself!"
---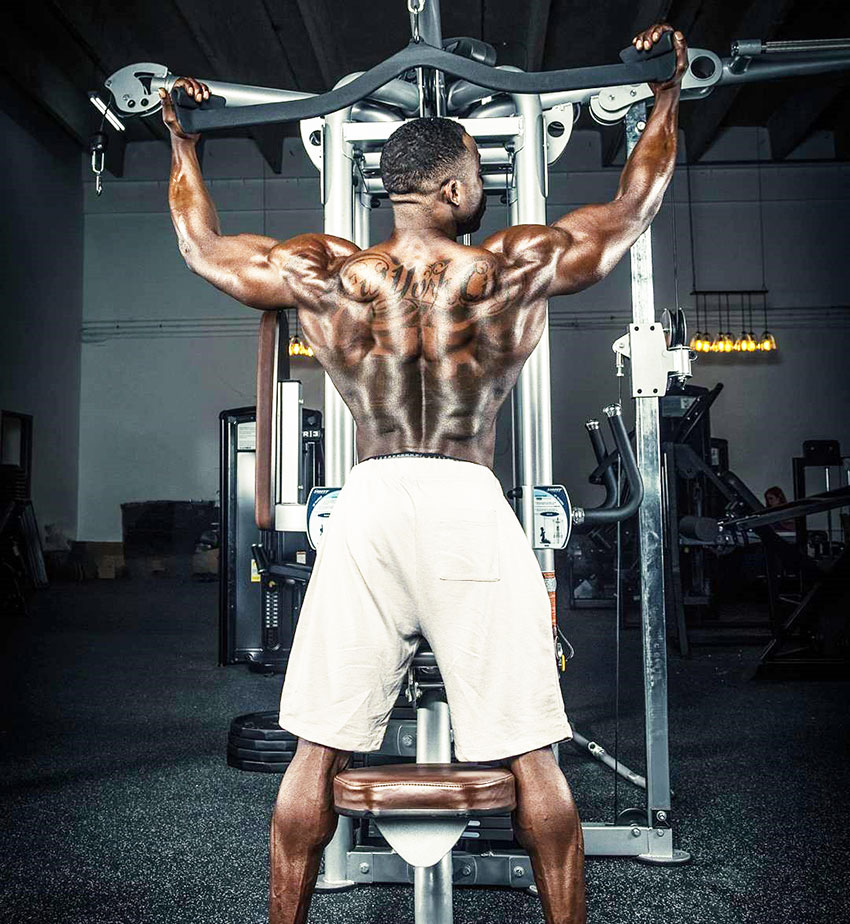 "Faced with immeasurable odds, still, I gave straight bets…"
---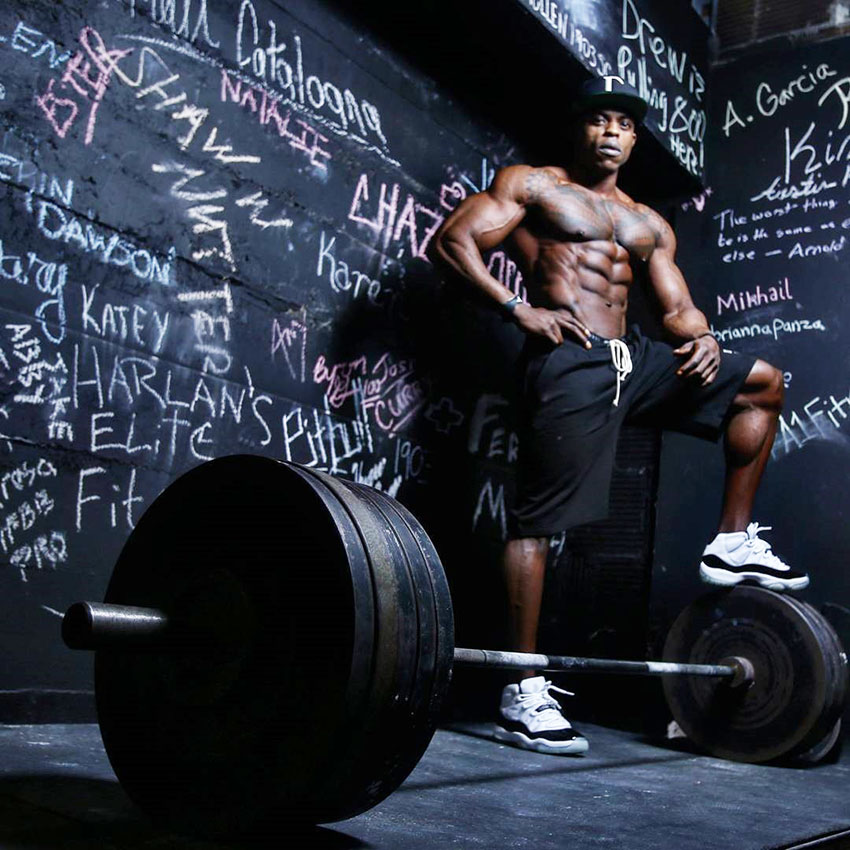 "Don't get so caught up in trying to imitate or copy someone you look up to, that you forget about your own individuality".
---

"They say the greats are supposed to turn it up for the championship right? Let's add back in some compound movements, up the calories a little, and grow into the Olympia".
Training
Balanced Strength Training
Andre Ferguson has been training for years to become an IFBB professional bodybuilder. He's used a variety of training methods to reach the level of success he's at today.
These methods include heavy compound exercises. Such as the squat, bench press, dead lift, and push press.
Then, for fine tuning his muscles, he likes to use isolation exercises. For example; bicep curls, triceps extensions, leg curls, and lateral raises to isolate his shoulder muscles.
As for his mid section, which Andre Ferguson is widely recognized for, he uses a variety of movements from leg raises, weighted sit ups, and static holds to create definition in his core muscles.
---

"It's okay to unapologetically be yourself. Even in a society where being fake is the new real".
Nutrition
Eating Every 3 Hours
Andre has become a great competitor, not only because of his dedication to hitting the gym and never missing a session, but also because he's 'on-point' with his meals every day.
Just like other professional athletes, Andre Ferguson is no different when it comes to getting the right foods into his body, and at the right time.
Andre eats a variety of healthy foods every 3 hours. The most common being chicken, fish, rice, potato, olive oil, almonds, and the occasional treat form time-to-time to spike his metabolism, and satisfy his cravings.
---
Editor's Tip
Inspired to reach your true potential like Andre? Read our ultimate guide on how testosterone boosting supplements can really up your game!
---

"Human nature is to want instant gratification, but this doesn't happen over night ppl, you gotta be dedicated and in it for the long haul.
DEDICATION, DETERMINATION, DISCIPLINE".
Idols and Influences
Apart form his own idols and influences, Andre has become an inspiration to fans all over the world who wish to follow in similar footsteps as a fitness model.
With his constant posts on social media, people look to him for support and guidance on training, and nutrition – and Ferguson doesn't let them down.
---

"Hard work beats talent, when talent doesn't work hard? I call that bullshit, that statement is made with contingencies. When talent works hard legends are created, and it's game over for the hard workers without the talent…just saying…"
What we can learn from Andre Ferguson
Andre Ferguson has taught us that even if you don't win every competition due to stronger competitors around you. Then, you just have to keep pushing forward and working hard for the next opportunity to win.
It's his attitude that sets him apart form others. Proving his worth, and showing his determination to win year after year. This, is what makes a champion bodybuilder.