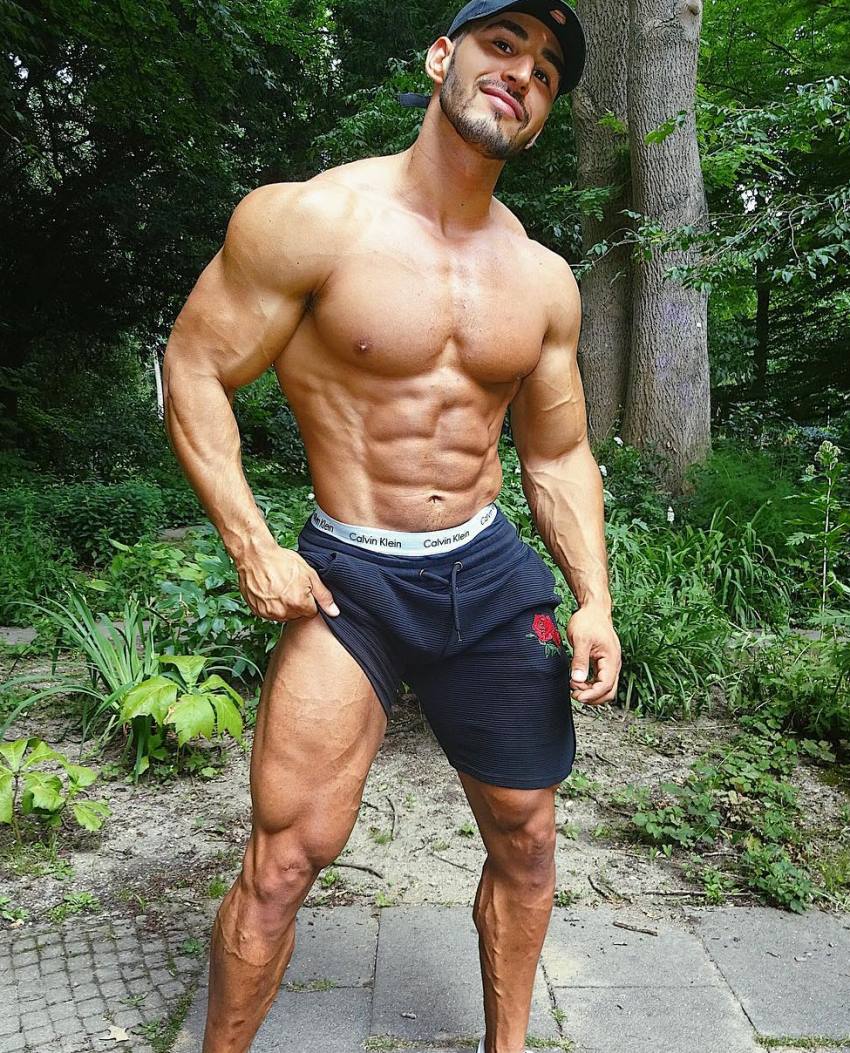 Amin Elkach
Fitness Model, Personal Trainer
Amin Elkach is a Moroccan fitness model and personal trainer who lives and works in Germany. His passion lies in helping others with his training, nutrition, and supplementation advice, as well as publishing online posts to motivate people to start working on their goals.
However, Amin wasn't always a prime example of fitness. Growing up, he was underweight and slim.
However, one day, Amin woke up and realized he didn't like the person that he was. He decided to embark on his fitness journey with no prior knowledge, aiming to get big and ripped.
Eventually, Amin achieved his goals, and much more – he's turned into a Moroccan fitness star with fans following him from the world over.
---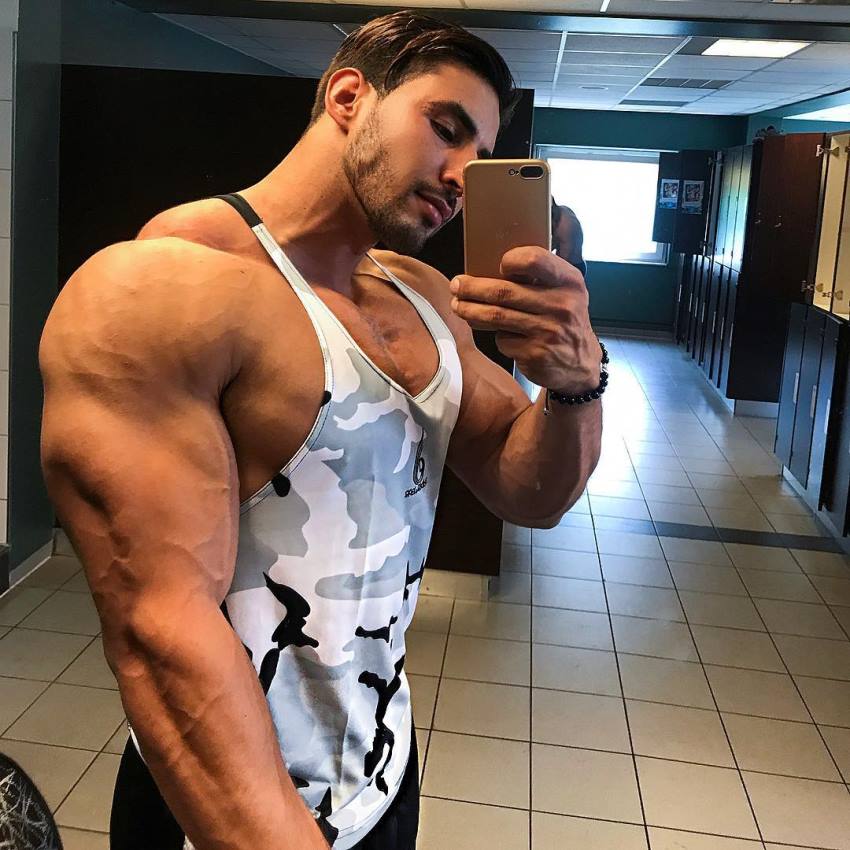 ---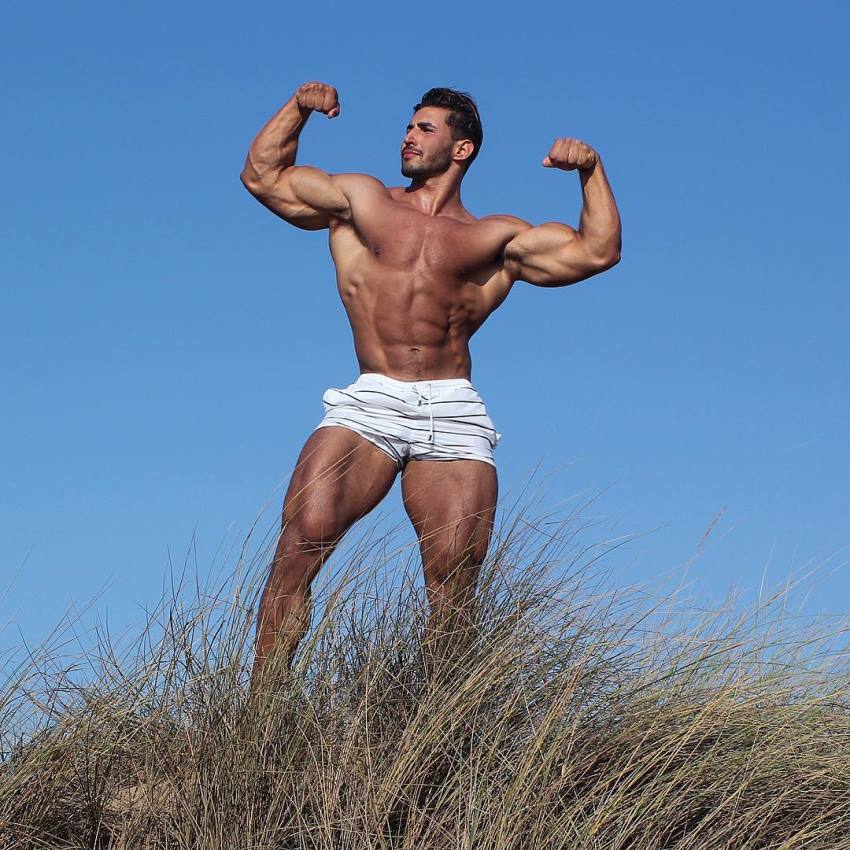 "I had to go through pain, obstacles, and fear. At the age of 16, I didn't know what a gym looked like, all I had in mind was soccer, until the day I decided to become another person.

I woke up and I had one fucking goal – building a huge body. I can say that setting goals can only be inspiring, exciting and challenging."
Athlete Statistics
Full Name: Amin Elkach
Weight
Height
Nationality
Profession
235 - 245lbs (106.6 - 111.1kg)
6'3" (190.5cm)
Moroccan
Fitness Model, Personal Trainer
Era
2010
| | |
| --- | --- |
| Weight | 235 - 245lbs (106.6 - 111.1kg) |
| Height | 6'3" (190.5cm) |
| Nationality | Moroccan |
| Profession | Fitness Model, Personal Trainer |
| Era | 2010 |
---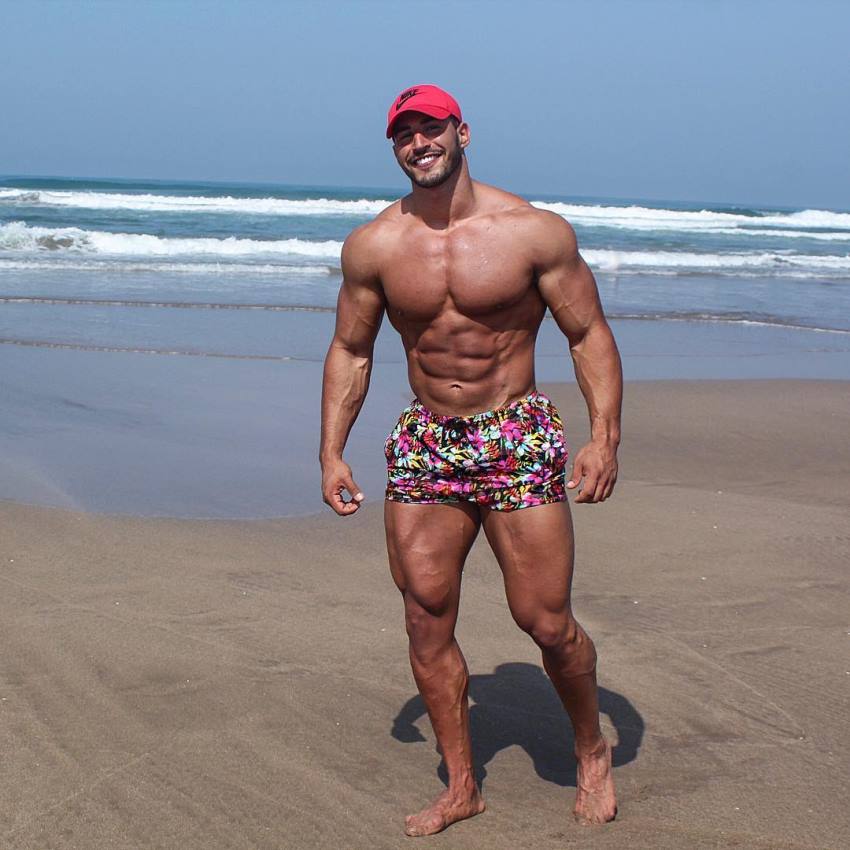 "When I'm not modeling or acting, I coach and train people which is my true passion. Improving people's lives by helping them achieve a better health and figure is what drives me."
Accomplishments
Fitness Model
Personal Trainer
---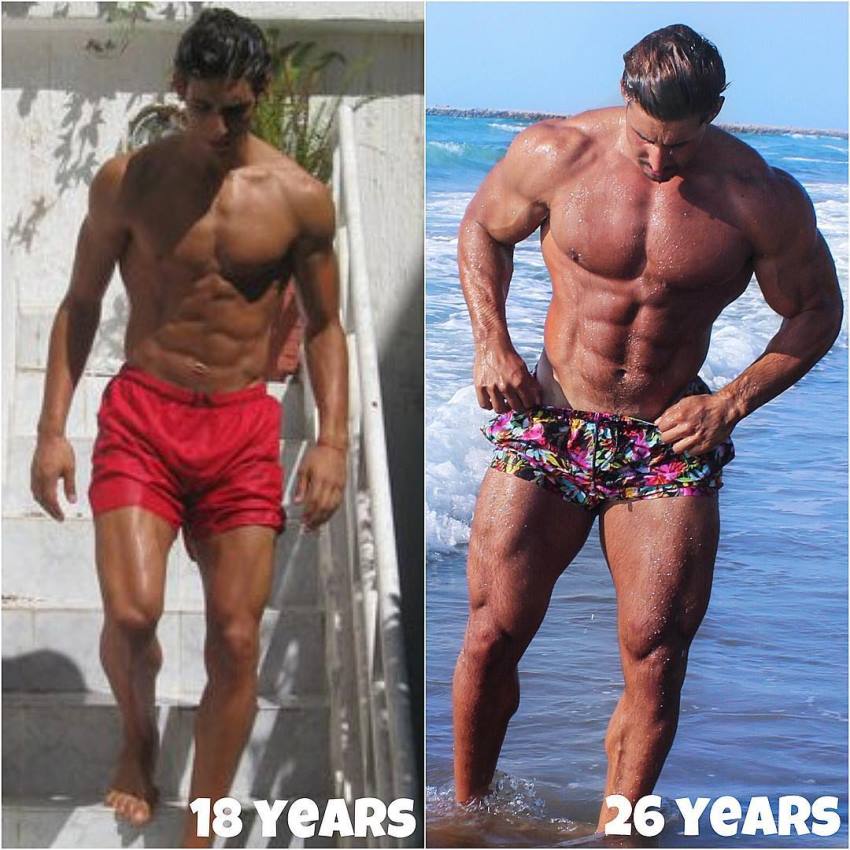 Amin Elkach with with 8 years difference.
---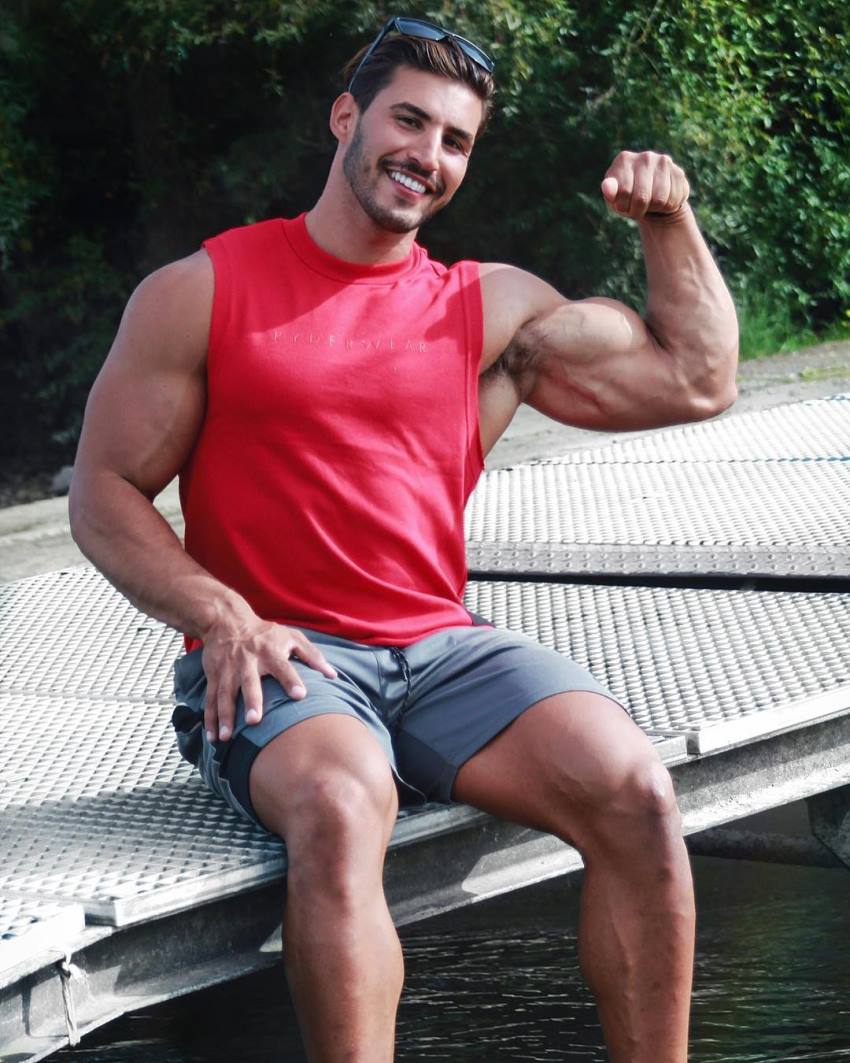 "Too many of us go through life thinking about what could have been. We blame everything and everyone. Out of fear. It doesn't matter if you hit the target, it's what you learned, how you developed and how far you've moved from where you once were.

Sure you will fall, as I failed and it will hurt, but you've got to realize that your achievement is worth tough lessons!"
Training
Amin Elkach's Upper Body Workout
When Amin wants to change things up in his training routine. He'll do an upper body workout, or even a full-body workout to 'explode' his body into growth.
He says, doing body-part splits gave him awesome results when he first started working out. But over time Amin's body adapted to the routine and it stopped growing as fast.
Because of this, Amin constantly invents new routines and training styles to shock his body and force it to keep growing.
Bench Press, 4 sets of 12,10,8,6 reps
Pull-ups, 4 sets of 8-10 reps
Cable Flys, 3 sets of 10-12 reps
Single-arm dumbbell rows, 3 sets of 8-10 reps
Dumbbell Shoulder Press, 4 sets of 15,12,10,8 reps
Side Lateral Raise supersetted with Upright Rows, 3 supersets of 10-12 reps
Cable Triceps pushdowns supersetted with biceps curls, 3 supersets of 10-12 reps
Biceps curls with EZ curl bar, 3 sets of 10-13 reps
---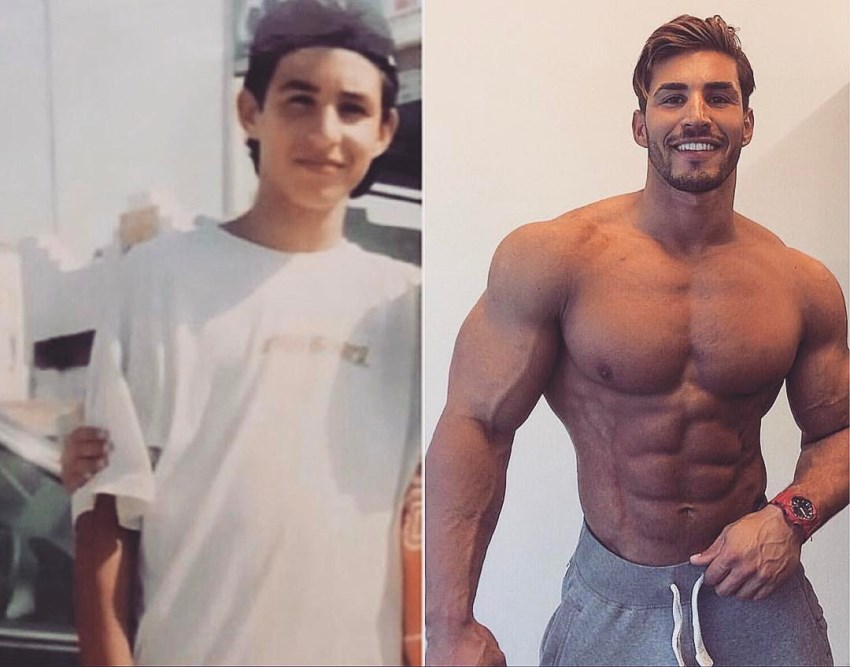 Amin Elkach before and after many years of training.
---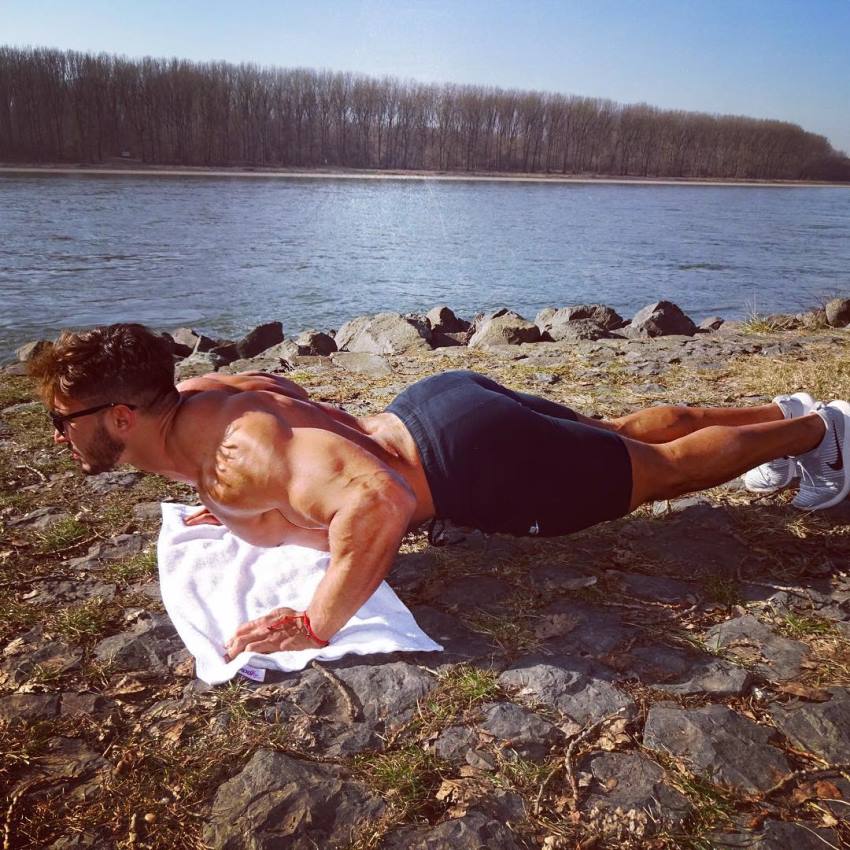 Nutrition
Amin has a big and muscular build, which means his body burns a lot of calories at rest. This allows him to indulge in his favorite meals, without fear of these calories turning into fat.
However, this doesn't mean that Amin eats whatever he craves all the time. In fact, most of his diet consists of lean and healthy foods that every bodybuilder eats. He just rewards himself here and there for his discipline in the kitchen, as this gives him the motivation to keep his diet going.
Supplements Amin Elkach Takes
Fish Oil
Whey Protein
BCAAs
Glutamine
Multivitamin
---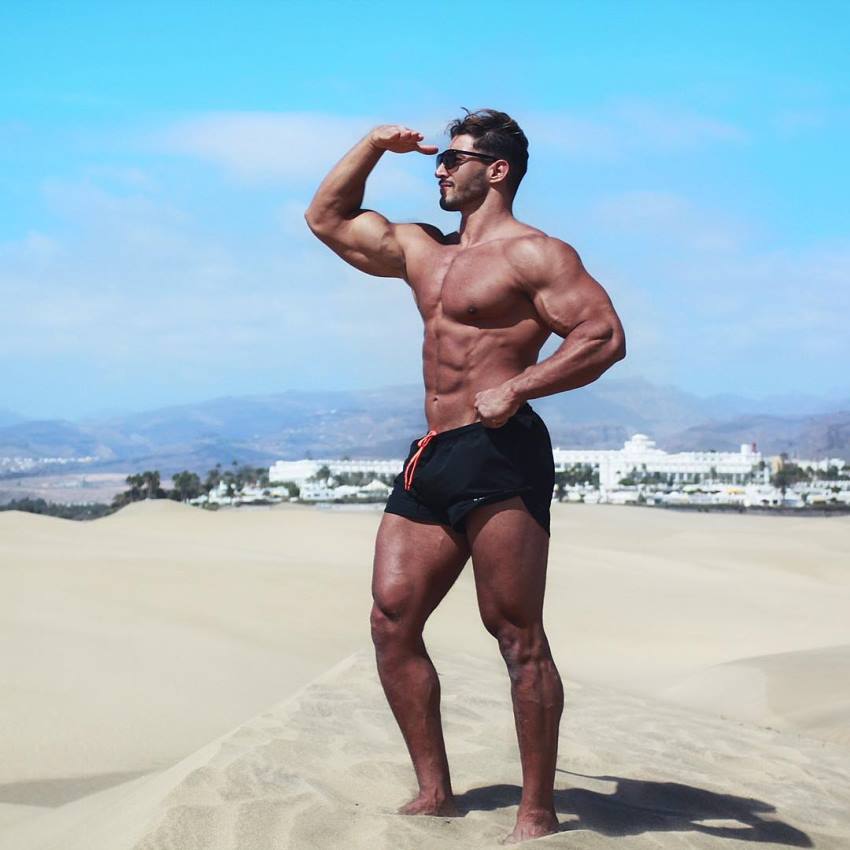 ---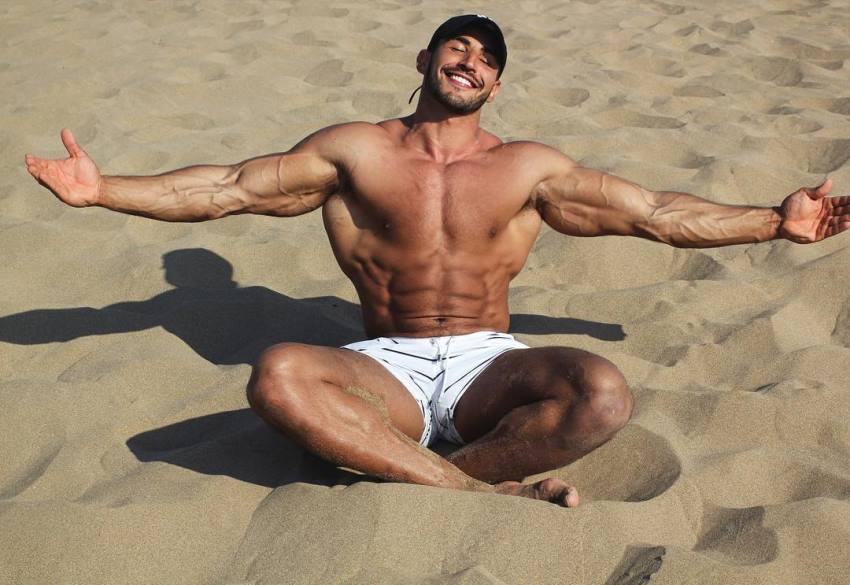 ---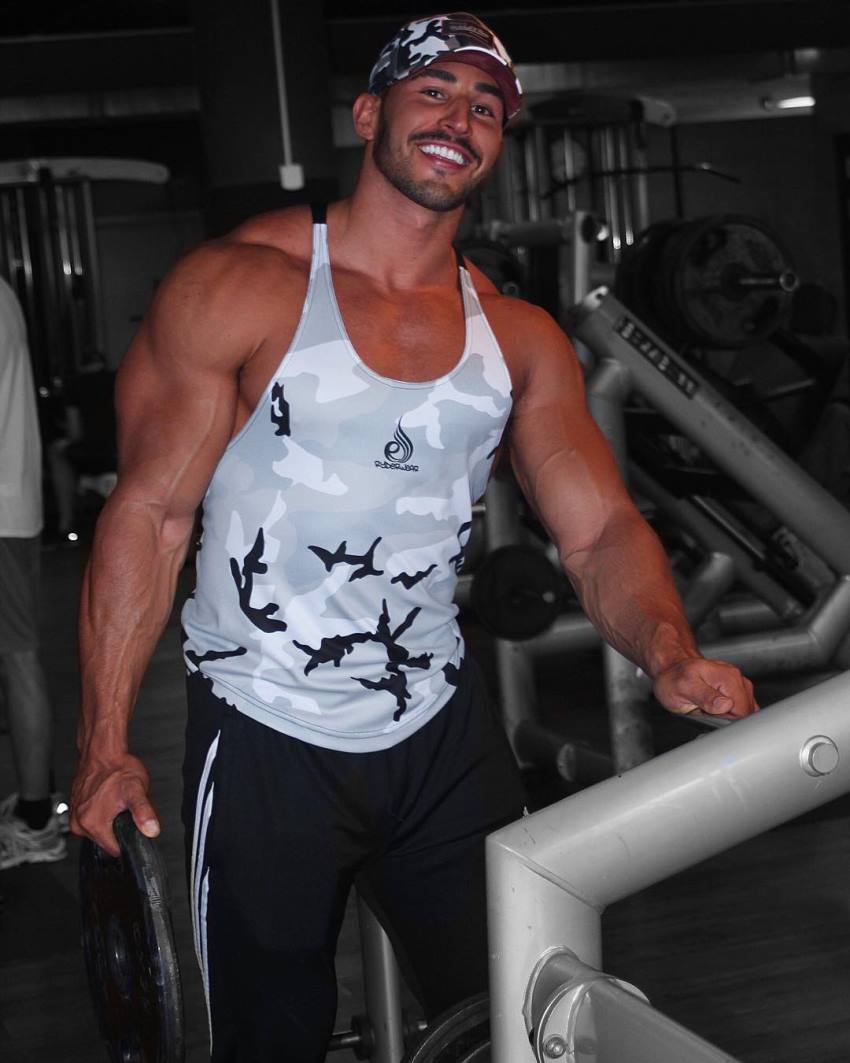 "The truth of the matter is. If you are trying to change your weight, size, speed, strength, body fat percentage etc, and what you are currently doing isn't working , then you need to make changes."
What we can learn from Amin Elkach
Amin Elkach was once a skinny kid who only wanted to become good at soccer. However, over the years, Amin grew tired of being skinny; deciding to quit soccer and focus on bodybuilding instead.
As Amin says, this wasn't an overnight transformation – it took him years and years of pain and sacrifice to get to where he is today. However, for him, every struggle was worth it, as he now leads the lifestyle of his dreams.
This tells us that, if you want a change, you'll have to make the first step towards that change. There's no one who can do it instead of you, it all comes down to how much you really want it.
If you can have the same mindset as Amin Elkach, then you'll be well on your way to achieving your goals and living your ideal lifestyle.