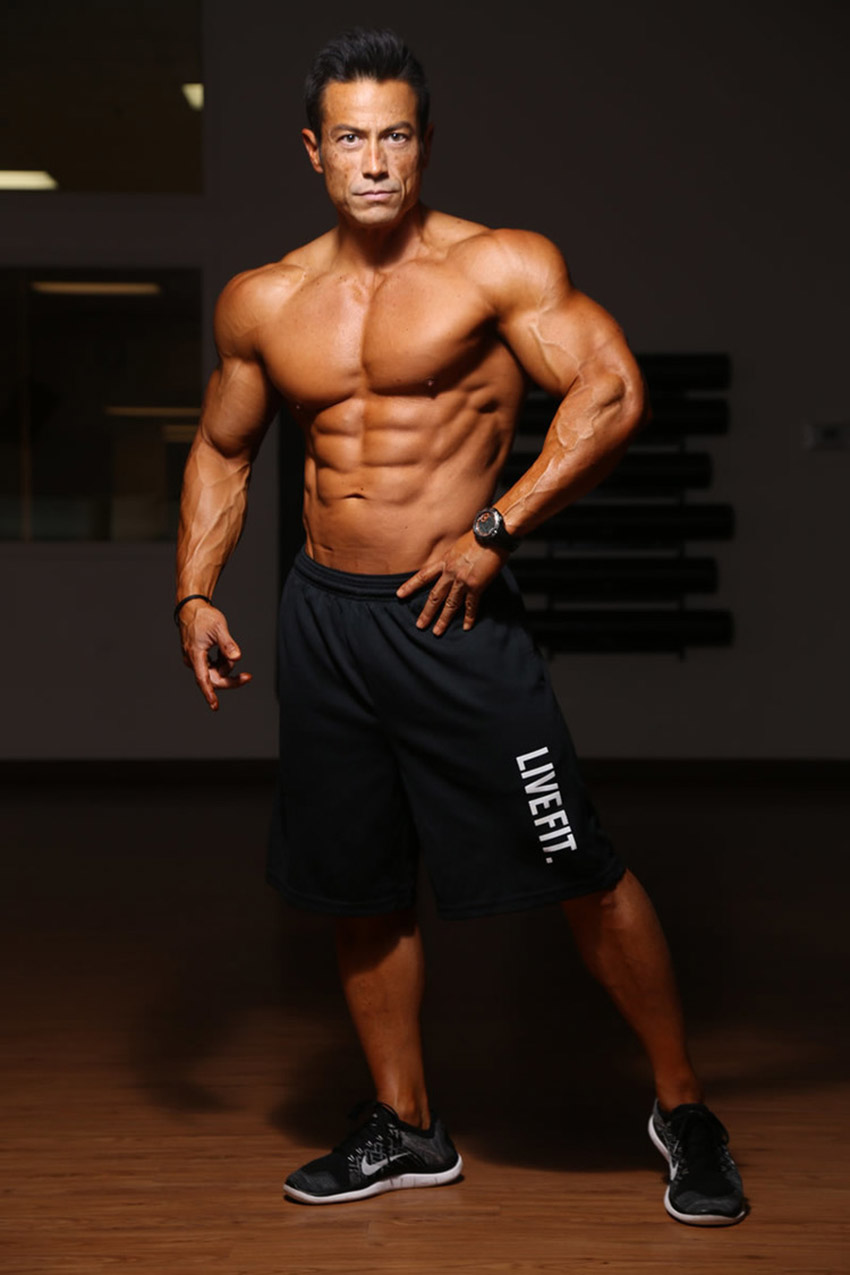 Alex Woodson
Bodybuilder, Fitness Model
Alex Woodson is an IFBB Pro bodybuilder and fitness model from the United States. Alex had a keen interest in bodybuilding at an early age, where he'd exercise in front of the TV when watching early morning shows.
Before the days of the internet, Alex would learn how to workout from magazines – he'd study every page in an effort to find the best ways to pack on muscle.
It wasn't until Alex entered his first high school gym session, where he used weights for the very first time. At that exact moment, Alex knew exactly what he wanted from life.
Keeping fit and enjoying a life of strength and health turned out to be his passion, and career. This is his story:
---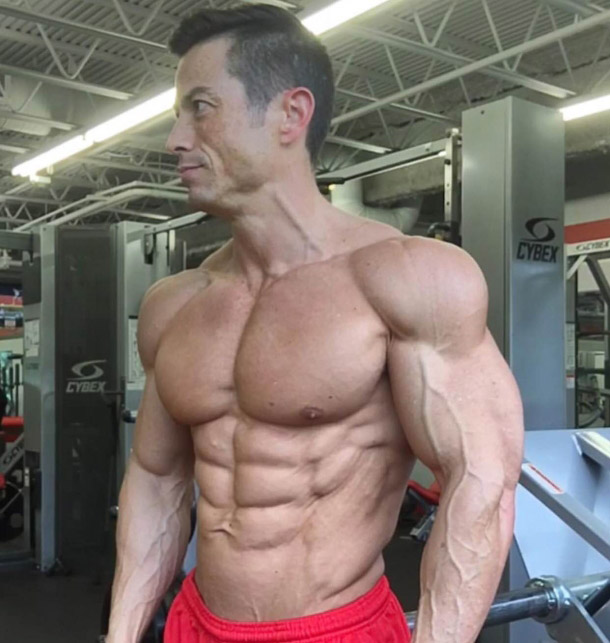 Athlete Statistics
Full Name: Alex Woodson
Weight
Height
Arms
Chest
185 - 195lbs (83.9 - 88.5kg)
5'4" (162.5cm)
20"
49"
Waist
Nationality
Profession
28"
American
Bodybuilder, Fitness Model
Era
2000, 2010
| | |
| --- | --- |
| Weight | 185 - 195lbs (83.9 - 88.5kg) |
| Height | 5'4" (162.5cm) |
| Arms | 20" |
| Chest | 49" |
| Waist | 28" |
| Nationality | American |
| Profession | Bodybuilder, Fitness Model |
| Era | 2000, 2010 |
---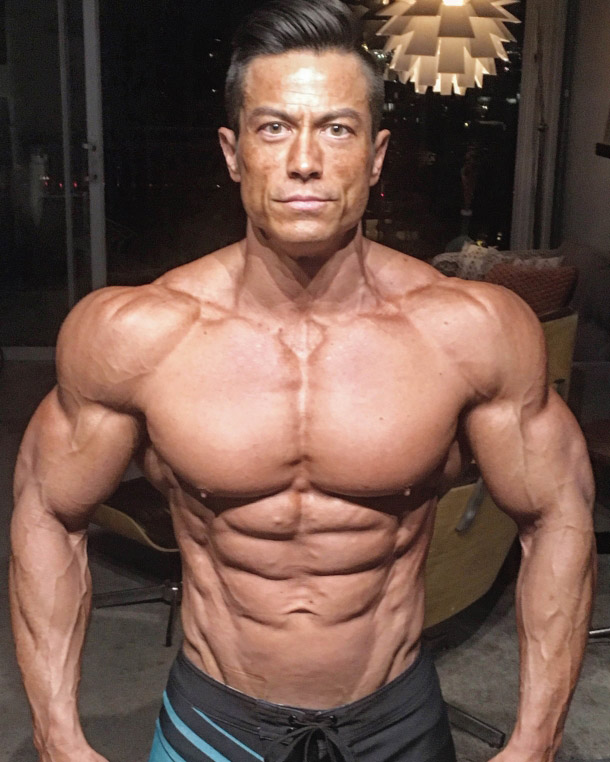 Accomplishments
Competitions
Men's Physique Overall Champion – 2014 NPC Minnesota Gopher State Classic
1st place Masters Class A (Earned IFBB Pro Card) – 2014 NPC North American Nationals in Pittsburgh
3rd Place Masters & 16th Place Open – 2015 IFBB Tampa Pro
10th Place Open – 2015 IFBB Dallas Pro
2nd Place – 2015 IFBB Pittsburgh Masters Pro
3rd Place Masters – 2016 IFBB Denver Mile High Pro
5th Place Open – 2016 IFBB Denver Mile High Pro
3rd Place Open – 2016 IFBB Dallas Europa
7th Place Open – 2016 IFBB Chicago Pro
Placed top 10 in all three 2016 shows. Earned 4 Olympia Qualification Points in 2016 IFBB Season
---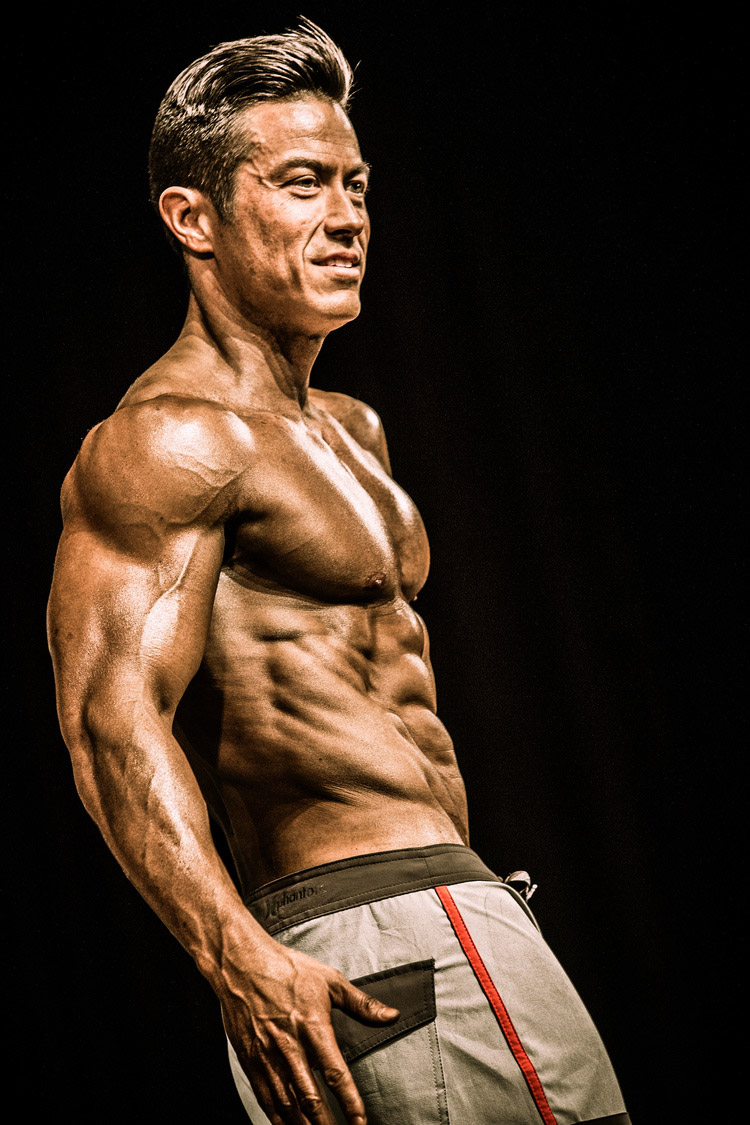 "As a young boy, I was always wanted to have muscles like certain guys on TV or in movies."
Biography
Getting Started With Bodybuilding
As a youngster, Alex Woodson saw his idols on TV and said; "I want to look like that". He first started working out with morning TV shows when he was too young to enter a gym. By the time he turned into a teenager, his passion for health had only grown stronger. He got his hands on his first set of weights in a high school gym class, this is where Alex wanted to learn more.
From that moment he was hooked and never looked back. After buying a few magazines for tips and tricks he was well on his way to becoming the Pro Figure Competitor we know him as today.
Here's Alex talking about learning from magazines before the invention of the internet:
"From that moment I was hooked and started to get every new issue of muscle magazines back then (1988) to learn the exercises from the bodybuilders in the magazines. Remember, this was at a time when there was no internet yet, so we only had the magazines to learn from."
Competition History
Alex has competed since 2014 and from that moment, he's made a name for himself as one of the best Figure Models on the planet. His first competition was the Men's Physique where he placed as the Overall Champion in the 2014 NPC Minnesota Gopher State Classic.
Next was Alex's 1st place Masters Class A, was his second competition, where he earned his IFBB Pro Card in the 2014 NPC North American Nationals in Pittsburgh.
Alex's third competition won him the 3rd at the Place Masters & 16th Place Open in the 2015 IFBB Tampa Pro. Needless to say, he's continued to compete through 2015 and 2016 and show a real talent for proving he's one of the best.
He's placed in the top 5 in the majority of his shows and continues to prepare for upcoming events into the near future. There's no sign of his slowing down.
---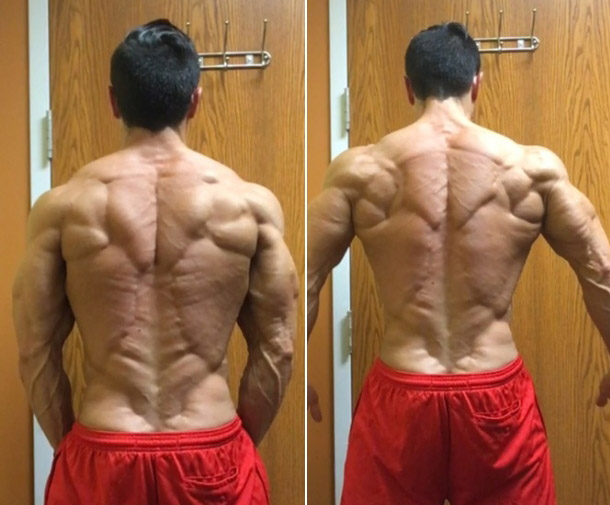 Training
Alex likes to build his body using standard techniques use and workout routines such as supersets, powerflifting and cardio to maintain his awesome physique. During his muscle building phase, he will go very heavy and work between 10 and 20 reps with a strict and controlled tempo making sure he works the muscle correctly.
Here's Alex's workout routine that he's developed over the years to build mass, strength, and power.
Alex's Training Routine
Monday: Legs
Tuesday: Chest, Light Shoulders & Triceps
Wednesday: Back & Light Biceps
Thursday: Shoulders
Friday: Legs
Saturday: Light Chest & Arms
Sunday: Rest
Alex's Three Best Exercises
Bench Press (To work your push muscles and a great overall chest builder)
Squats (Best overall mass builder for legs and benefits many more muscles)
Barbell Rows (Great overall mass builder for back and works a lot of other secondary muscles)
Alex's Favorite Cardio Machine
Stairmaster/Stepmill "I feel it's the most effective," says Alex.
---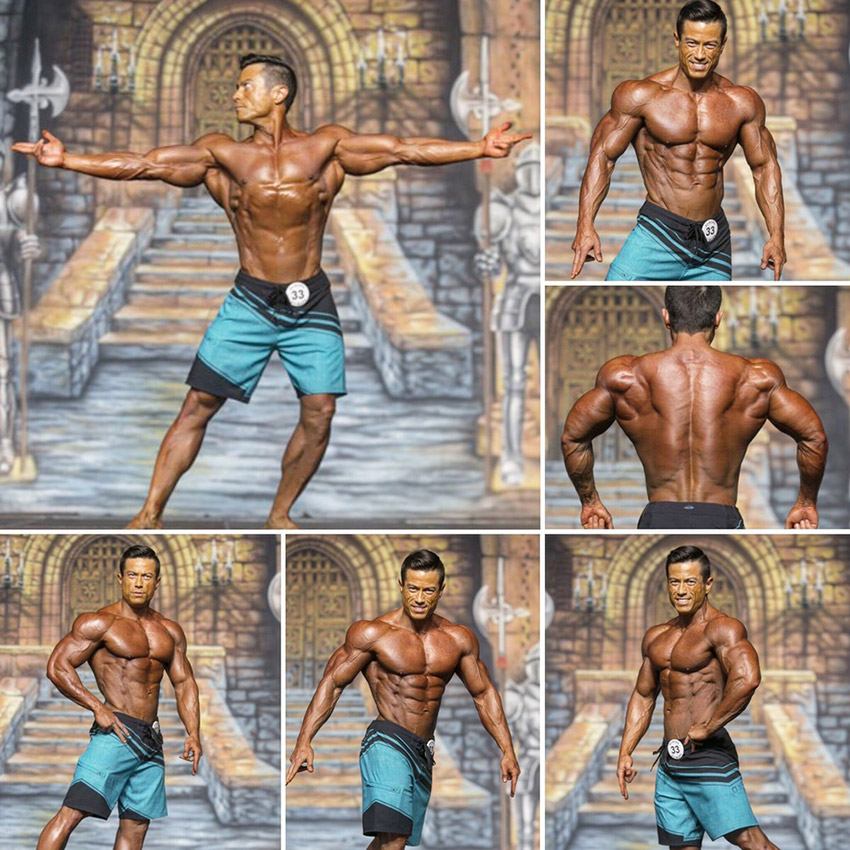 Nutrition
Staying Lean
For Alex'snutrition, he tries to stay clean most of the year round, this helps him to stay close to competition ready standards, making it much easier to drop a few extra pounds when he needs to.
His diet is very clean during the week, and on the weekend he will allow himself to have a couple of cheat meals over the weekend. But for the most part his diet will consist of whole foods, chicken, lean ground meats, white fish, along with rice, potatoes, oats and all kinds of veggies.
Here's Alex talking about his diet, and his favorite treats:
"In my off-season I try to stay fairly lean so when I cut for a show I don't have to drop so much weight. I stick to a pretty clean diet during the week (Monday – Friday evening). I allow myself to have a couple meals away from my diet on the weekends if I want. I eat mostly, whole-foods, chicken, lean ground meats, white fish, along with rice, potatoes, oats and all kinds of veggies. I do love my sweets, though, so if I feel I earned it I'll go for donuts, ice cream, and other favorites."
Contest Prep
When he knows a contest is approaching, Alex will give himself plenty of time to prepare for the low bodyfat percentages that he has to get to for the day of the contest. This will generally be a cut back on certain foods or an overall reduction. As the competition looms closer, Alex will talk to his coach and tighten things up to make sure everything goes to plan.
"As the weeks and months get closer to the show my coach and I will tighten things up more and more depending on how I'm looking. I always want to be a couple weeks ahead of schedule when I prepare for a show."
---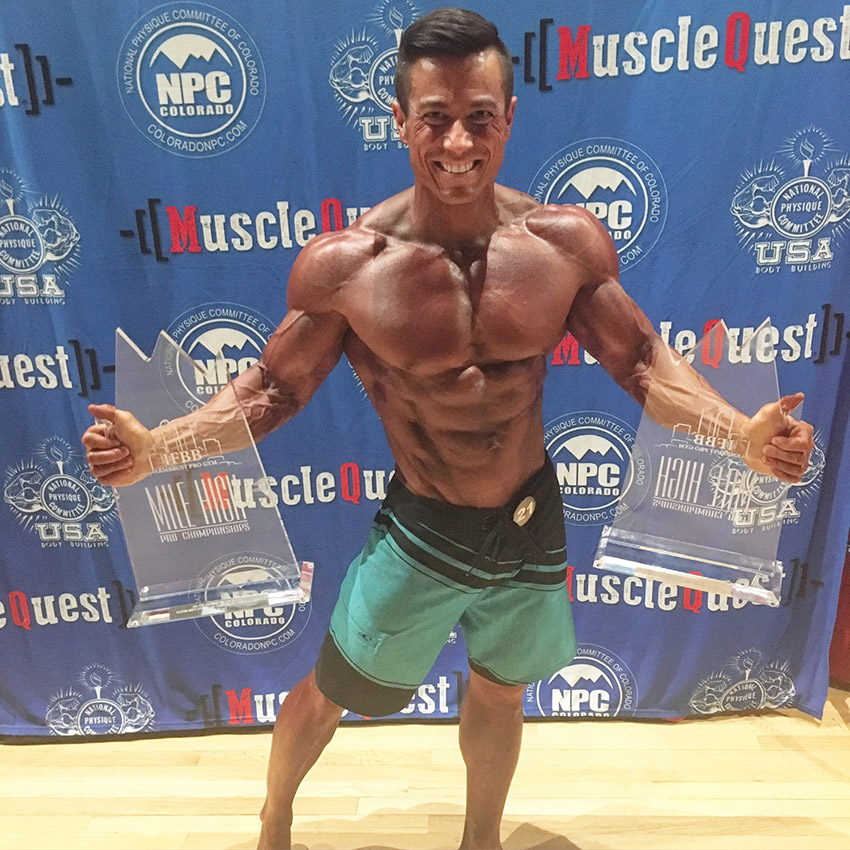 "Once I started competing, my motivation for my first show was to get into the best shape of my life and to see how well I could do in a show."
Idols and Influences
A lot of Alex's motivation and inspiration comes from seeing his results after training and competing. His inner drive and ambition nature are what drives him forward to constantly achieve a physique of greatness.
His motivation also comes from inspiring others to be fit and healthy. As he's become bigger in the world of fitness, he's even more motivated to help as many people as possible to get to their desired physique.
Here's Alex talking about how he thrives from motivating others.
"My motivation also comes from inspiring other guys wo are near or past my age, to show them that we can still get our bodies into amazing shape with the disciple and drive to do so. Lastly, now that I have gotten some recognition over the past year on social media, I'm motivated to keep inspiring people young and old from around the world, to push for the physique they desire, and to help others along the way."
---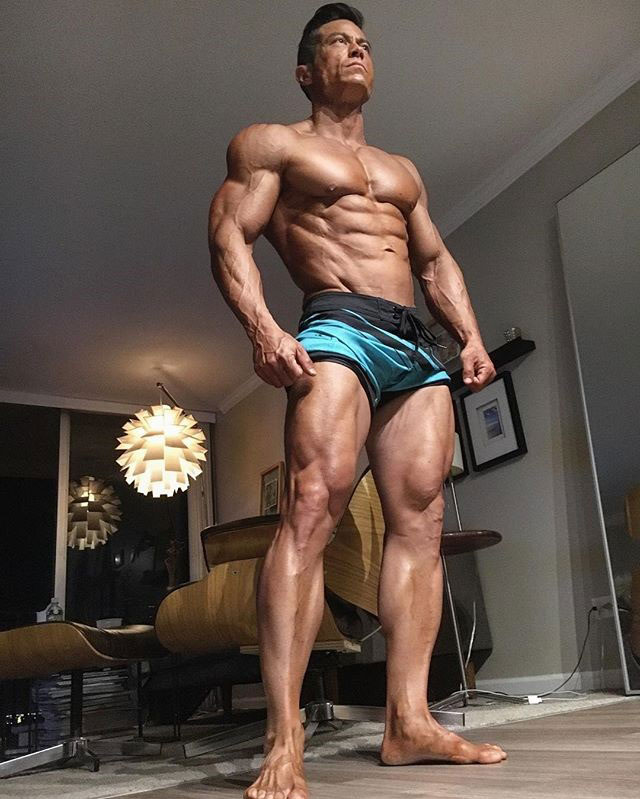 What we can learn from Alex Woodson
Alex had a keen interest in keeping fit and healthy, it wasn't until he got his hands on a set of weights in high school where he found his passion. Learning from magazines and training in front of the TV and any another place he could at the time before the invention of the internet, he managed to feed his curiosity for exercises and health.
With a lifelong approach to exercise, health, and fitness, and after experiencing a period of being overweight, Alex knew it was time to act and prove to himself he could achieve a ripped body.
It took patience and the right attitude, but he made his goals into a reality. With the same attitude and thirst for fitness, Alex's path is an inspiration for everyone around the globe.