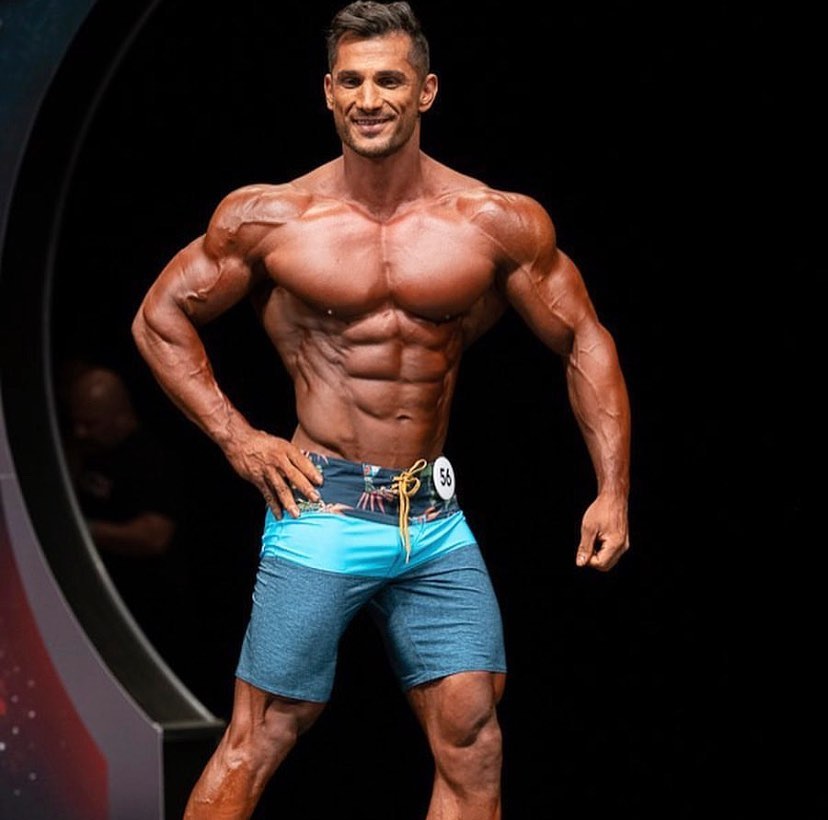 Akbar Sarbaz
Men's Physique Bodybuilder, Fitness Model
Akbar Sarbaz is a Men's Physique athlete and fitness model from Iran. He initially entered the world of bodybuilding for one simple reason; to increase his strength.
As his passion grew though, Akbar ended up becoming a champion bodybuilder.
He now has many victories under his belt, including the Olympia China 2018 and World Championships Spain 2017. Akbar continues to motivate his growing fanbase with his incredible physique and success on the stage.
---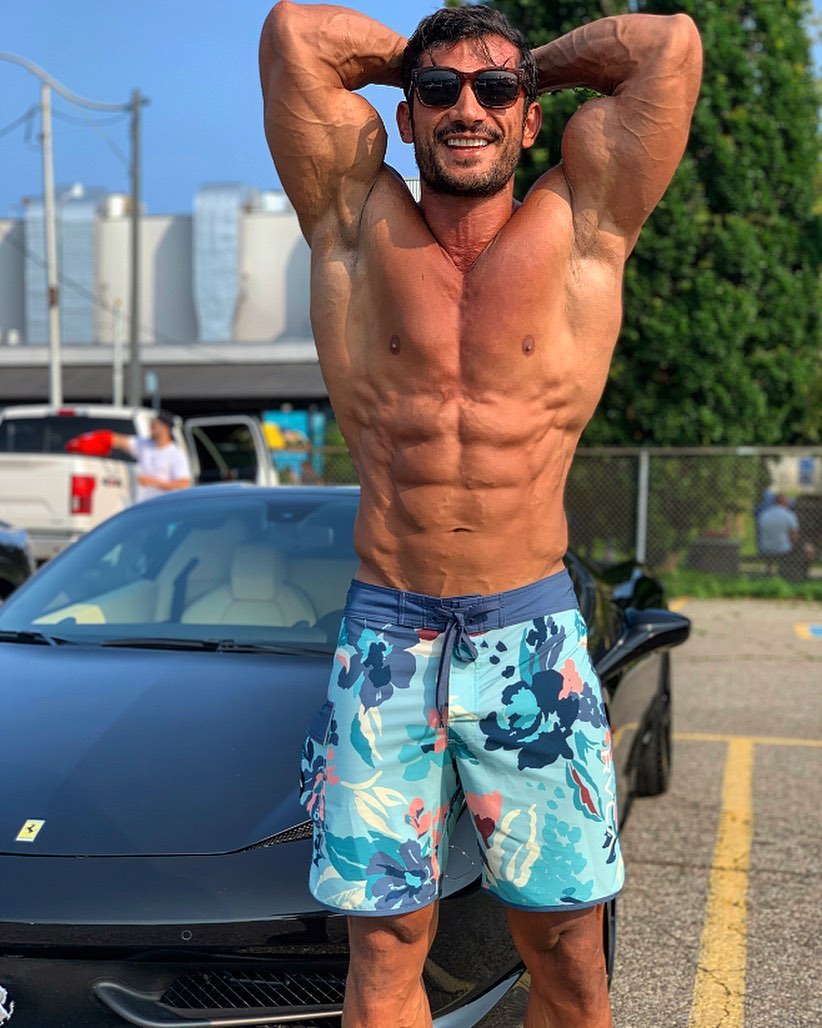 Athlete Statistics
Full Name: Akbar Sarbaz2010
Height
Nationality
Profession
Era
5'10" (177.5cm)
Iranian
Men's Physique Bodybuilder, Fitness Model
2010
| | |
| --- | --- |
| Height | 5'10" (177.5cm) |
| Nationality | Iranian |
| Profession | Men's Physique Bodybuilder, Fitness Model |
| Era | 2010 |
---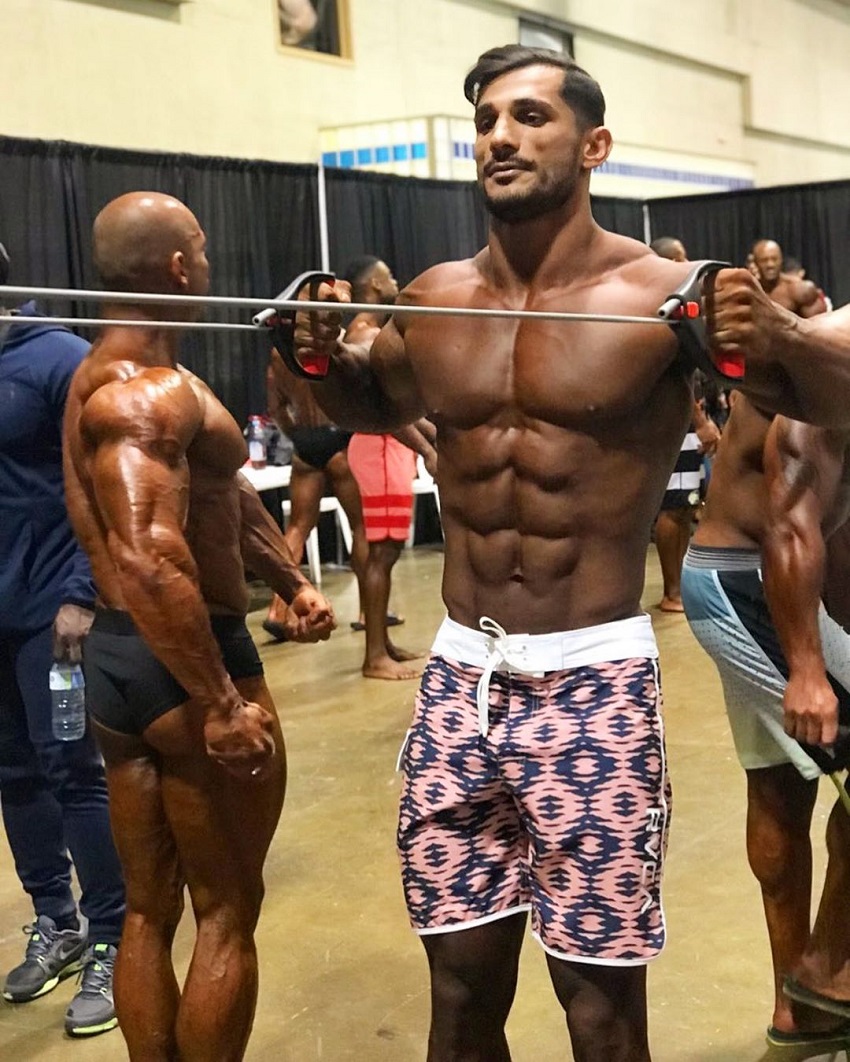 Accomplishments
Top Achievements
Olympia China 2018 Overall Champion
World Championships Spain 2017, 1st place
Diamond Cup 2015 and 2016 Champion
---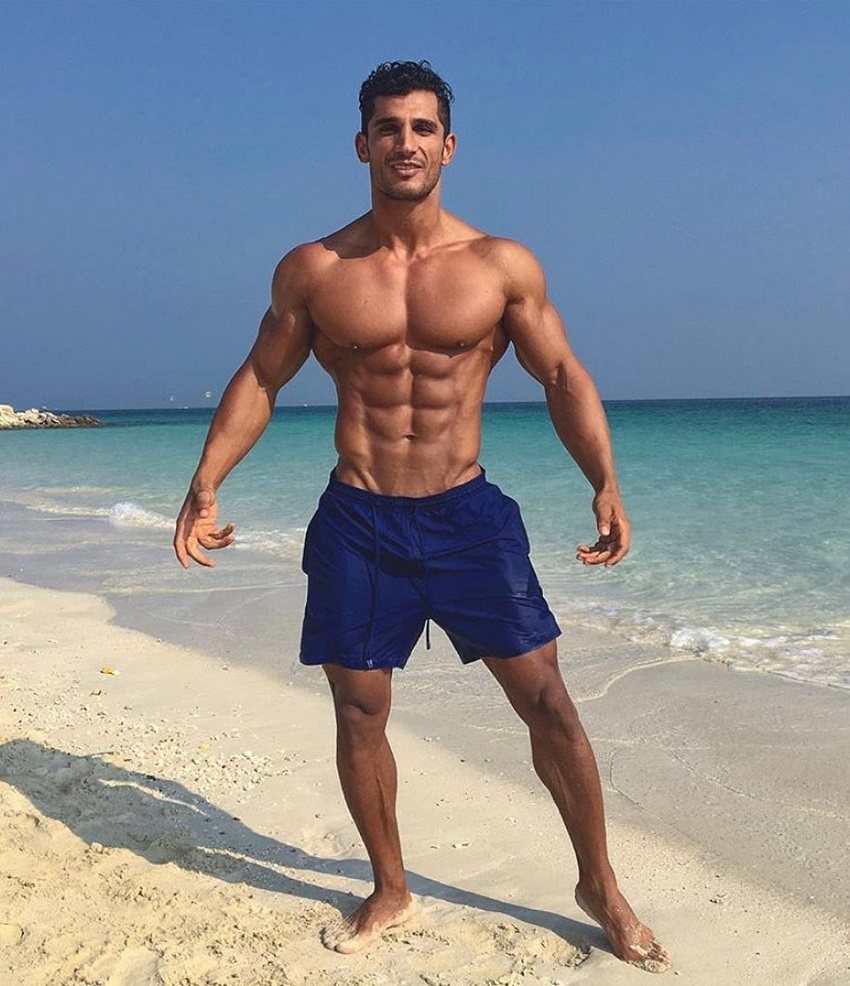 ---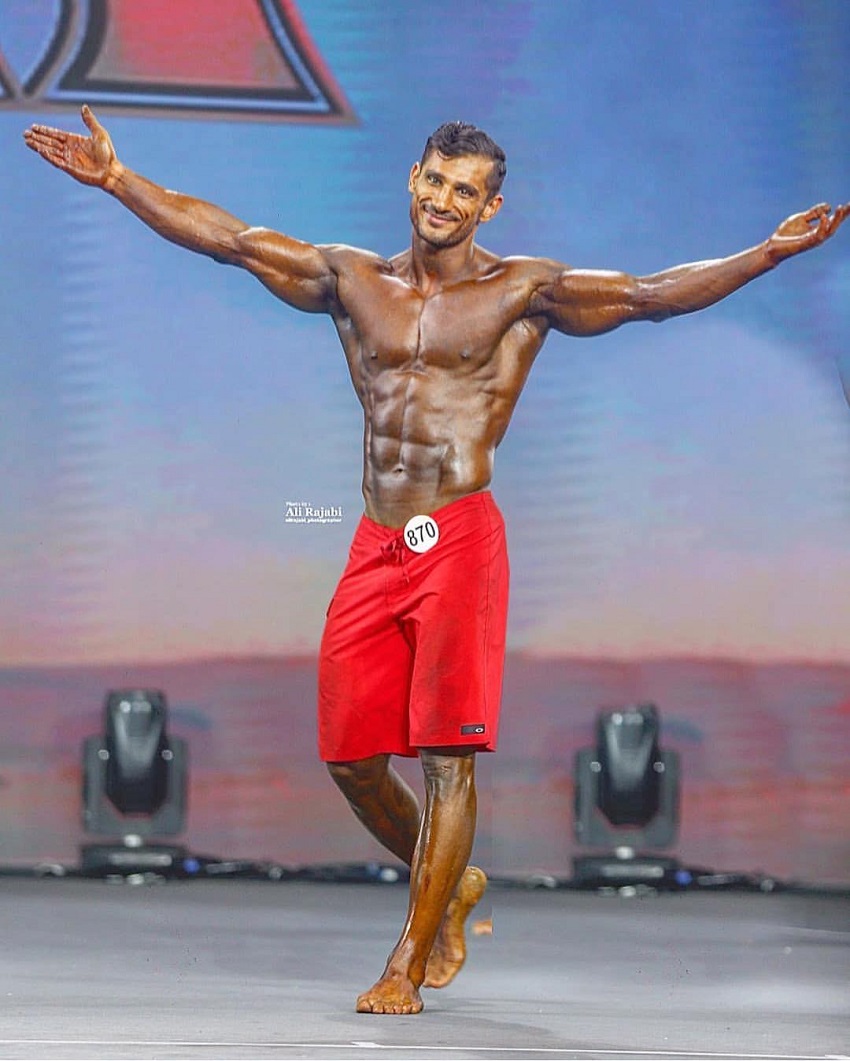 Training
Akbar Sarbaz trains like any professional bodybuilder. He may visit the gym anywhere between 4-7 times per week.
Sometimes he may even train two times per day – doing cardio in the morning and weightlifting in the evening.
Akbar likes to focus on multiple muscle groups in a single training session. For example, he may train arms and chest in the same workout. The only exception is his legs – Akbar trains them separately.
---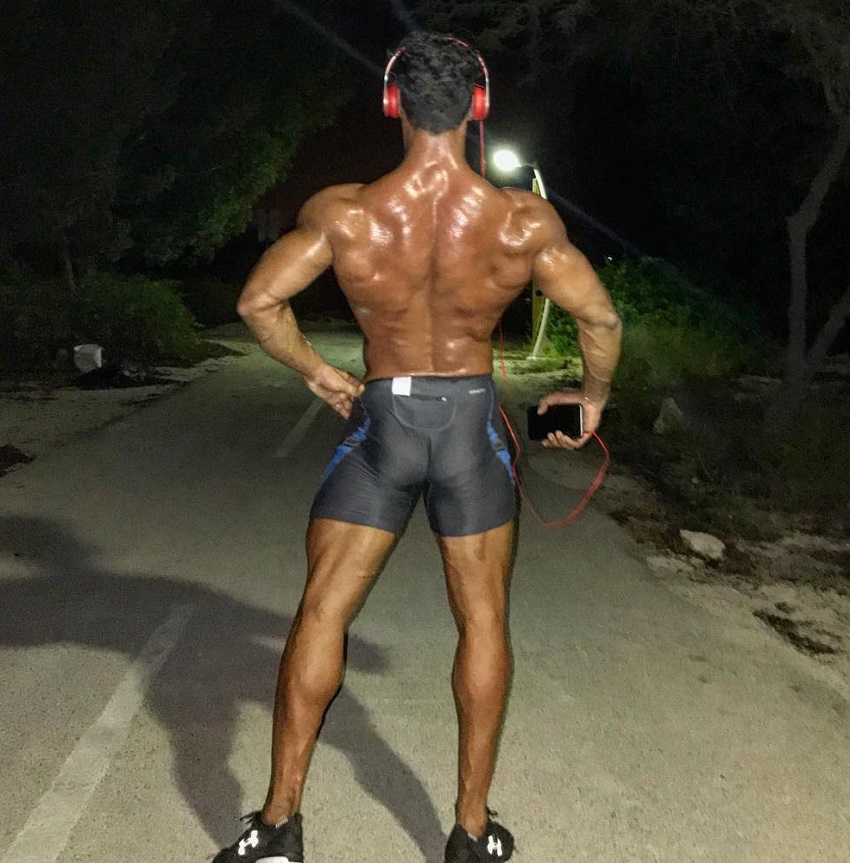 Nutrition
To become a champion bodybuilder, Akbar had to work hard outside of the gym too. The foods he eats in the build-up to a show may include brown rice, chicken, and vegetables.
Akbar is a master of his nutrition; through years of trial and error, he's perfected his diet.
However, Akbar is human just like everyone else and has cravings for foods like carbs. He typically rewards himself once the show is over.
Supplements
In terms of supplements, it all depends on where he's at.
If he's competing, Akbar might take a fat burner to help him get to his ideal body fat percentage faster.
He also might take multivitamins and fish oil pills to cover any nutritional gaps from his cutting diet.
---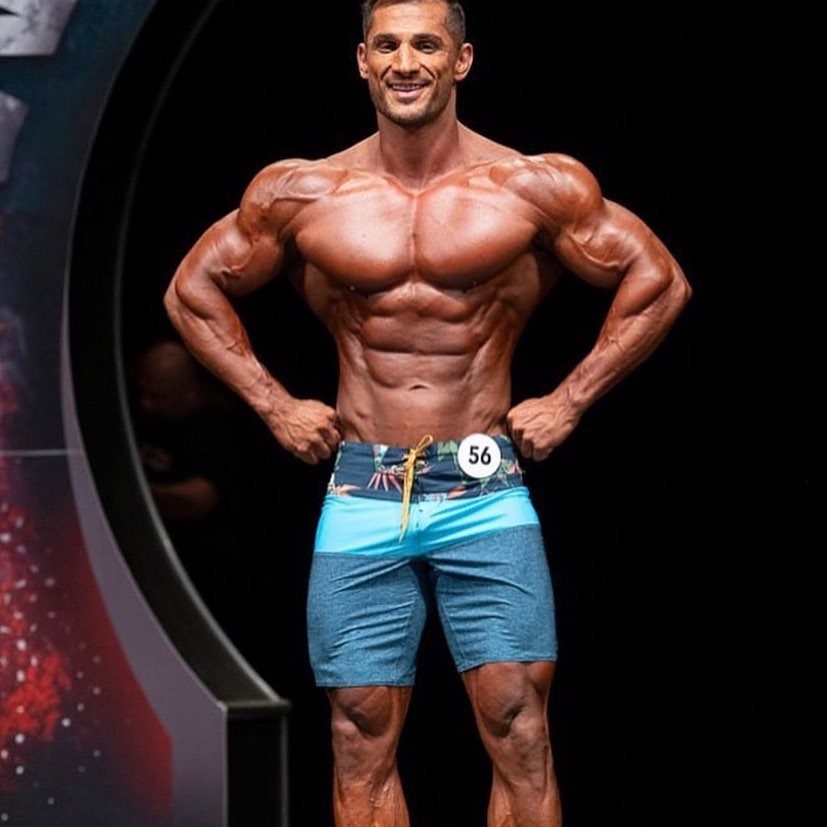 ---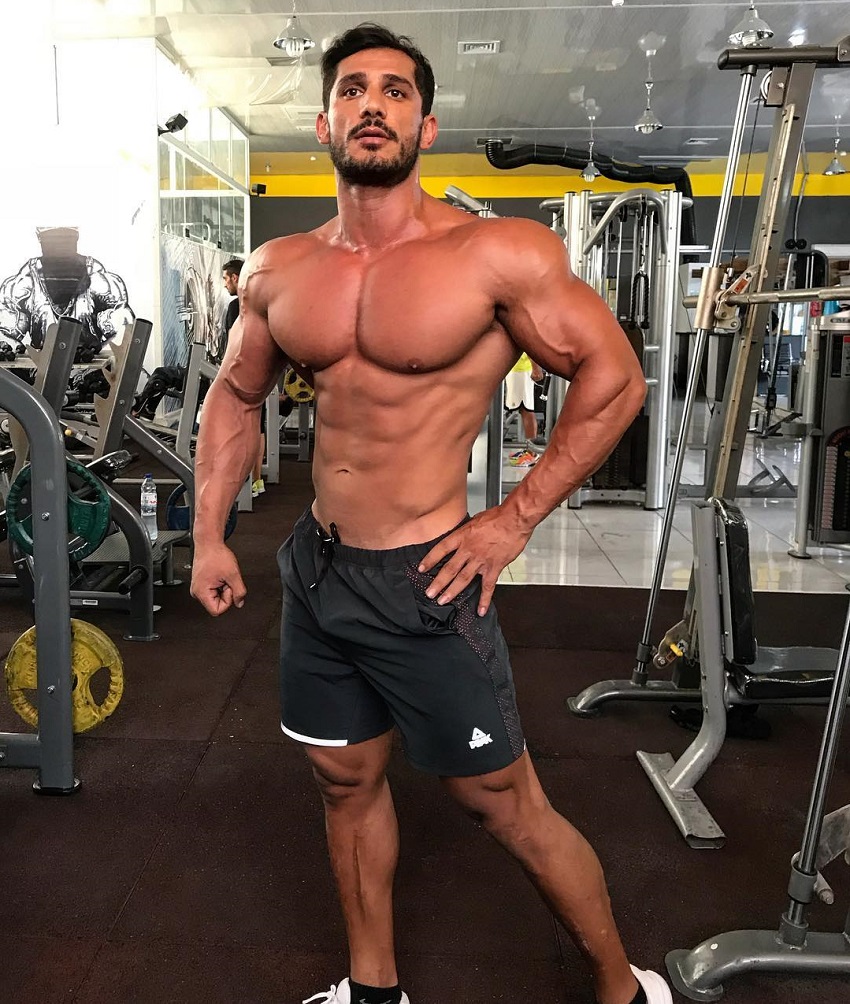 What we can learn from Akbar Sarbaz
Something to learn from Akbar Sarbaz is that if you have a passion for fitness, you'll naturally want to eat healthier and train harder.
He's also shown us that passion usually develops once you start putting in the effort into something, such as training in the gym. For Arash, seeing his progress in the mirror was what ignited his 'spark.'