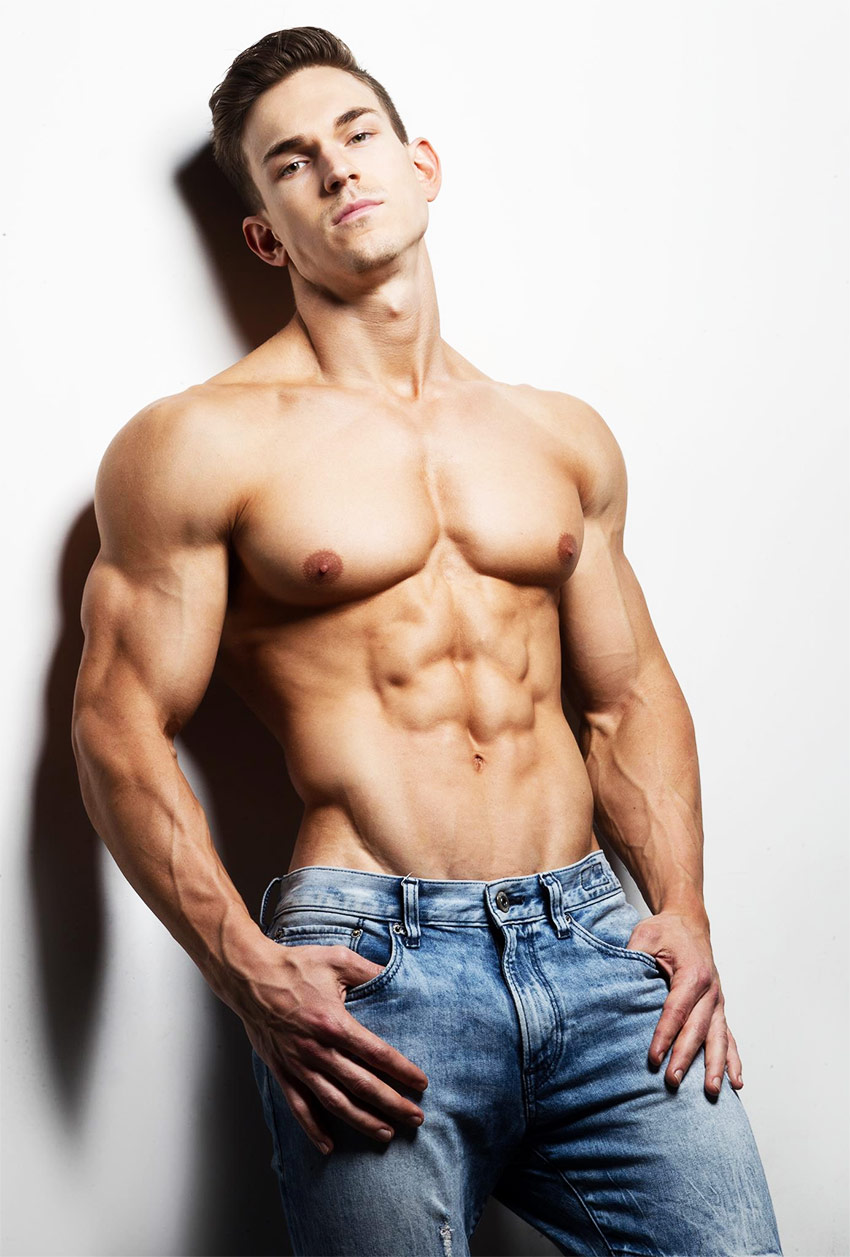 Abel Albonetti
Personal Trainer, Fitness Model
Abel Albonetti is a personal trainer and fitness model from America. He began his fitness journey at 14-years-old, after being encouraged to make use of his home-gym.
Over time, Abel grew to love bodybuilding; it became his passion, and he dedicated much of his time to working out.
After being helped by experienced athletes in his local gym, he realized his ambition of sculpting a shredded physique. This inspired Abel to give back to the fitness community, becoming a personal trainer in 2012.
This is his story:
---

"I kept getting bigger.  The bigger I got, the more I loved it."
Athlete Statistics
Full Name: Abel Albonetti
Weight
Height
Year of Birth
Nationality
175 - 185lbs (79.4 - 83.9kg)
5'10" (177.5cm)
1989
American
Profession
Era
Personal Trainer, Fitness Model
2010
| | |
| --- | --- |
| Weight | 175 - 185lbs (79.4 - 83.9kg) |
| Height | 5'10" (177.5cm) |
| Year of Birth | 1989 |
| Nationality | American |
| Profession | Personal Trainer, Fitness Model |
| Era | 2010 |
---

"when I saw others I was giving advice to do the same, it really sparked something in me.  I have a really strong desire to help others get in better shape now."
Accomplishments
Qualifications
2010 Personal Training Certification
Modelling
2012 Magazine Cover
2013 Model Search – top 5
---

"When I was about 14 or 15, my Dad told me I was old enough to start working out.

He had a small home gym in the house, so I just started out there working out by myself or with friends when they were over."
Biography
Early Years
Born in 1989, Hernando, Mississippi (USA), Abel began working out at 14-years-old, after being encouraged by his father. The youngster started lifting weights in his small home gym as a hobby, training with his friends or by himself.
After making progress on his physique, Abel realized how weight lifting could develop his physique; he became fascinated by bodybuilding, and idolized legends such as Greg Plitt and Rob Riches.
---

---
Bodybuilding
Over the next 3 years, Abel continued training in his home gym – always competing against his friends to remain the most powerful.
The youngster grew too strong for his small weight set, so he joined his local gym to carry on sculpting his body.
It wasn't long until he'd become friends with more experienced athletes; gaining valuable advice on nutrition and bodybuilding.
This resulted in Abel gaining strength and size very quickly – reaching his goal of achieving a shredded physique faster than he expected.
---

---
Personal Training
After being helped by others to progress in the gym, Abel found the desire to guide others to their fitness goals. As a result, he began studying towards earning a personal training qualification.
In 2010, Abel realized his ambition of becoming a personal trainer. He created a website, as a tool to reach out to clients; determined to help aspiring fitness fans reach their dreams.
---

" I lift heavy year-round.  Normally I do around 4 sets, 8-10 reps."
Training
Abel aims to train in the gym 6 days per week – working a single body part daily. After each workout, he enjoys training abs for 15 minutes, to maintain his shredded physique.
In terms of cardio, Abel performs HIIT most mornings to boost his metabolism and stay lean.
Workout Routine
Here's Abel's workout routine:
Monday – Legs
Tuesday – Chest
Wednesday – Back
Thursday – Shoulders
Friday – Legs or Chest
Saturday – Biceps & Triceps
Sunday – Rest
---

"I really wanted to see what my body could achieve if I pushed those boundaries."
Nutrition
Abel plans to eat 7 meal daily, to keep his body topped up with the required macros needed to develop.
He plans his diet around lean proteins, complex carbohydrates, and green vegetables – but he doesn't eat carbs after his 5th meal of the day.
Diet Plan
Abel's daily diet looks like this:
Breakfast – 50g Oatmeal, 25g Protein Pancake
Snack – 135g Chicken, and Broccoli
Lunch – 210g Fish, 130g Sweet Potato, and Broccoli
Snack – Protein Shake & Rice Cakes
Snack – Protein Shake & Simple Sugar
Dinner – 220g Fish & Spinach
Snack – Casein Protein
Supplement Stack
In terms of supplements, Abel takes:
Protein
BCAA
Multivitamin
Fish Oil
Glutamine
Creatine
CLA
L-Carnitine
---

"I looked at bodies like his and thought, "Wow, I'd like to look like them someday,'"
Idols and Influences
It was Abel's father who encouraged him to start his fitness journey – without him, Abel would never have discovered his passion for bodybuilding.
In terms of influences in the fitness industry, Abel's always looked up to Greg Plitt and Rob Riches:
"Both of these guys have been a great inspiration to me.  Their dedication, work ethic, and willingness to share knowledge with others is unbelievable."
---