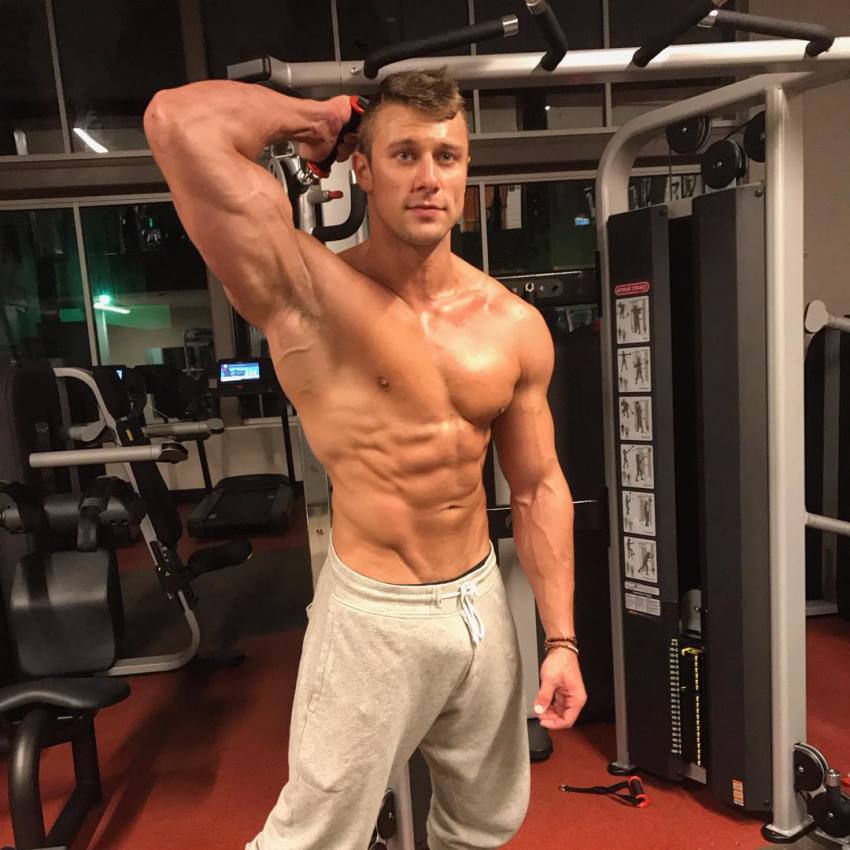 Aaron Shumake
Fitness Model, Personal Trainer
Aaron Shumake is a well-known American personal trainer and bodybuilder. He's known for his daily video blogs, where he shares fitness-related advice with his viewers.
Aaron began training with weights at 15, in high school. After only two years, he was able to gain over 10 lbs of pure muscle mass. After finishing high school, Aaron went from strength to strength, and began competing in bodybuilding shows.
He's since become a successful fitness video-blogger and a competitive bodybuilder, taking home 4th place at the 2012 NPC Europa Supershow, and 12th place at the 2013 NPC Texas State Championships.
---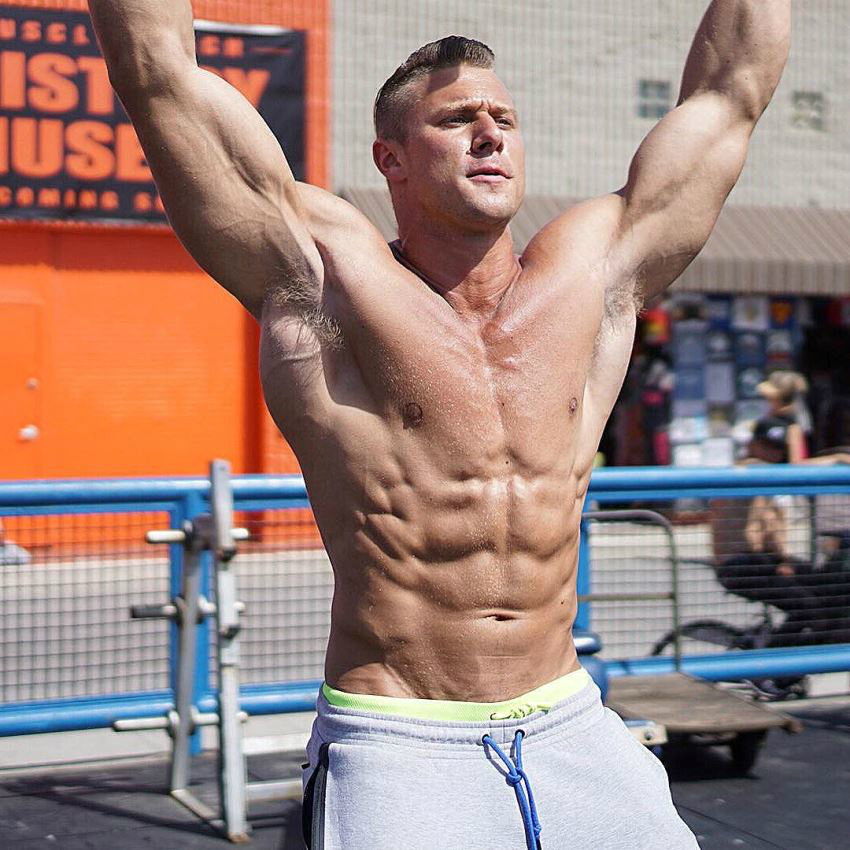 "One of the major keys to success isn't necessarily having the perfect plan, it's believing in it and simply taking the first step."
Athlete Statistics
Full Name: Aaron Shumake
Weight
Height
Year of Birth
Nationality
215 - 225lbs (93.0 - 102.1kg)
6'1" (185.5cm)
1990
American
Profession
Era
Fitness Model, Personal Trainer
2010
| | |
| --- | --- |
| Weight | 215 - 225lbs (93.0 - 102.1kg) |
| Height | 6'1" (185.5cm) |
| Year of Birth | 1990 |
| Nationality | American |
| Profession | Fitness Model, Personal Trainer |
| Era | 2010 |
---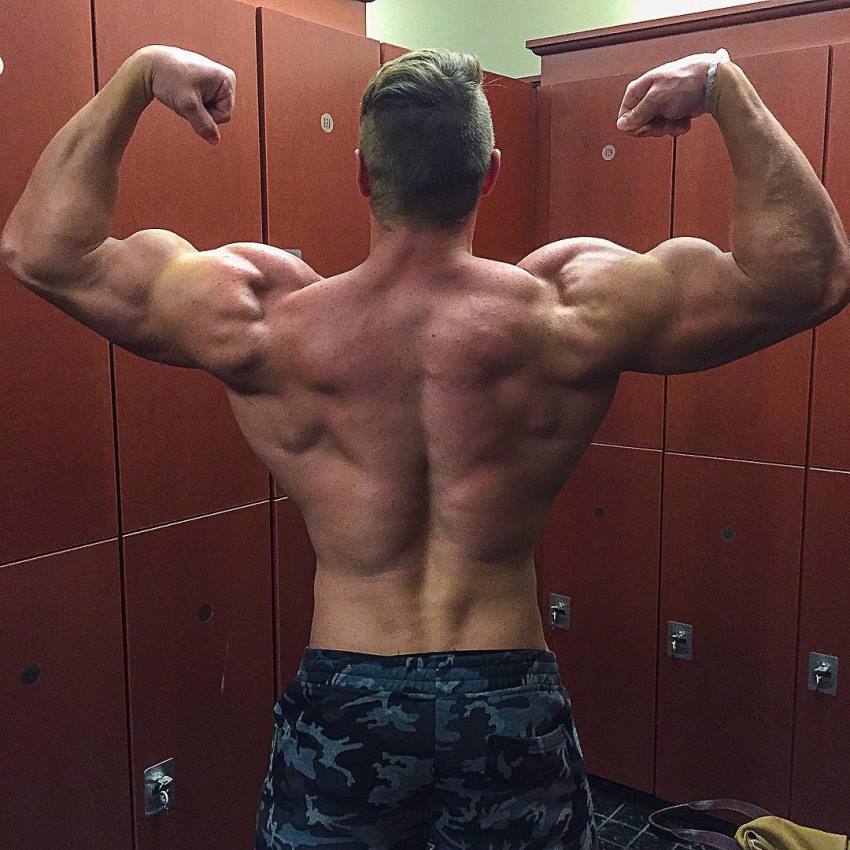 "Do not fear the storms of life for they highlight your best assets, and also, reveal your weaknesses. Face the storms head on."
Accomplishments
Competition History
2013 NPC Texas State Championships, 12th
2012 NPC Europa Supershow Championships, 4th
---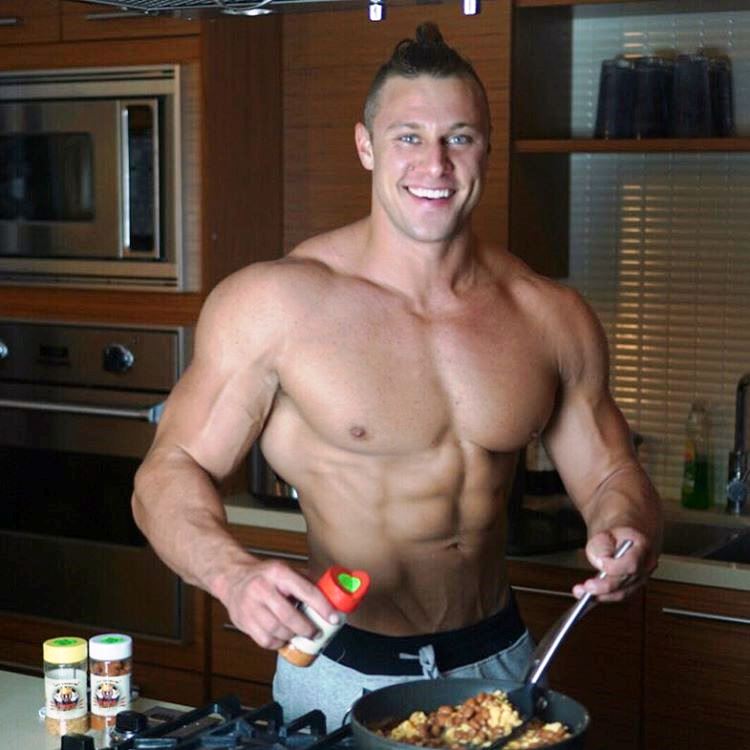 "Growth doesn't happen when we are comfortable and sure about everything. Being 'practical' when you know you should give it a shot is translated in simple terms as being a coward. You'll never know the story behind 'what if I had…' until you jump."
Training
Back Training
Aaron starts each one of his back workouts with a few warm-up sets, something that helps him avoid potential injuries.
One of his 'go-to' back exercises are seated cable-rows. When doing this exercise, Aaron makes sure not to 'swing' too much, while also paying attention to his form. He says the crucial part of the exercise is at the front of the movement – he rolls his shoulders forward, thus achieving maximum contraction.
When training his upper back (trapezius), Aaron applies similar principles when training the lower back (latissimus dorsi). This means he always makes sure to stretch the muscle at the front part of the movement, and holds a 1-2 second before pulling the weights back.
---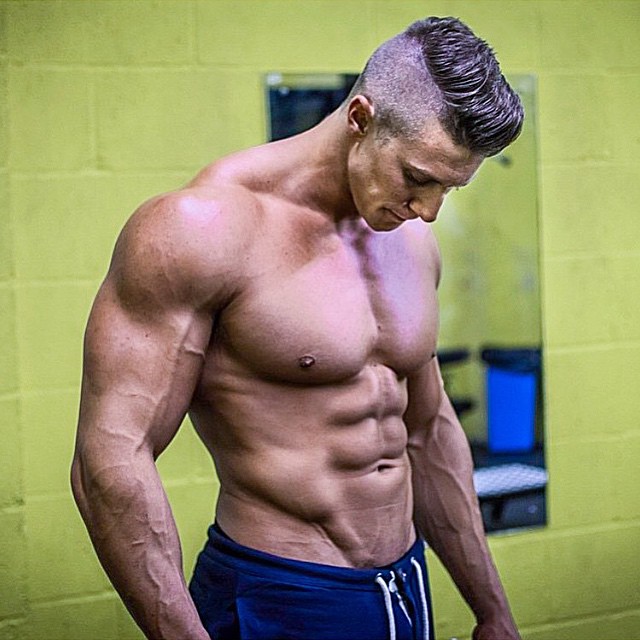 ---
How to Grow Calves
According to Aaron, the number one mistake most people make when training calves is adding too much weight. He says the weight itself won't cause significant muscle growth, but contraction and muscle activation will. It's because of this he preaches lowering the weight and focusing on time-under-tension and correct form.
Aaron always does exercises in supersets when training calves, and goes for a higher number of reps. His preferred calf exercises are; the seated calf raise, donkey calf raises, and calf press on the leg press machine.
---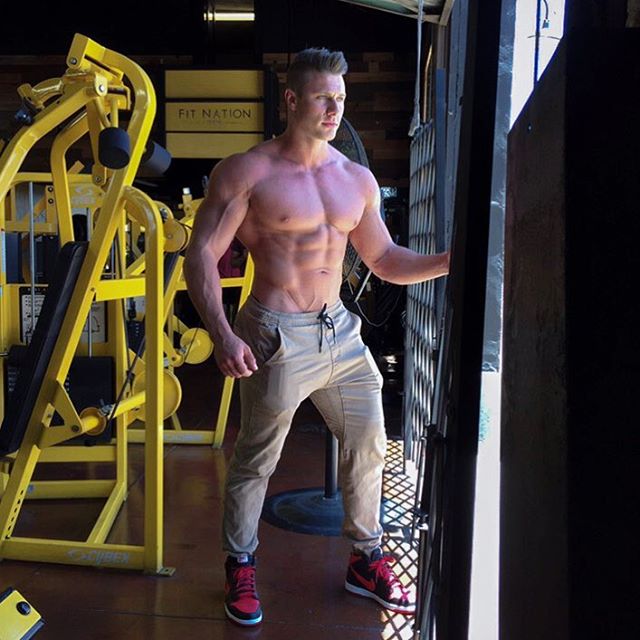 "A visionary does not look to his left or to his right for the answers. His vision of the future is self-created through the belief in his dreams."
Nutrition
Whenever he wants to add size to his frame, Aaron goes for the 'lean bulk' method. This type of diet allows him to stay at a low body fat percentage throughout the whole year, as well as gain muscle at the same time.
Naturally, this kind of diet requires Aaron to eat balanced and clean meals most of the time, which doesn't leave much room for unhealthy food choices.
Nevertheless, Aaron says he enjoys this kind of lifestyle. According to him, the benefits of being ripped year-round far outweigh the cost of not eating what he wants all of the time.
---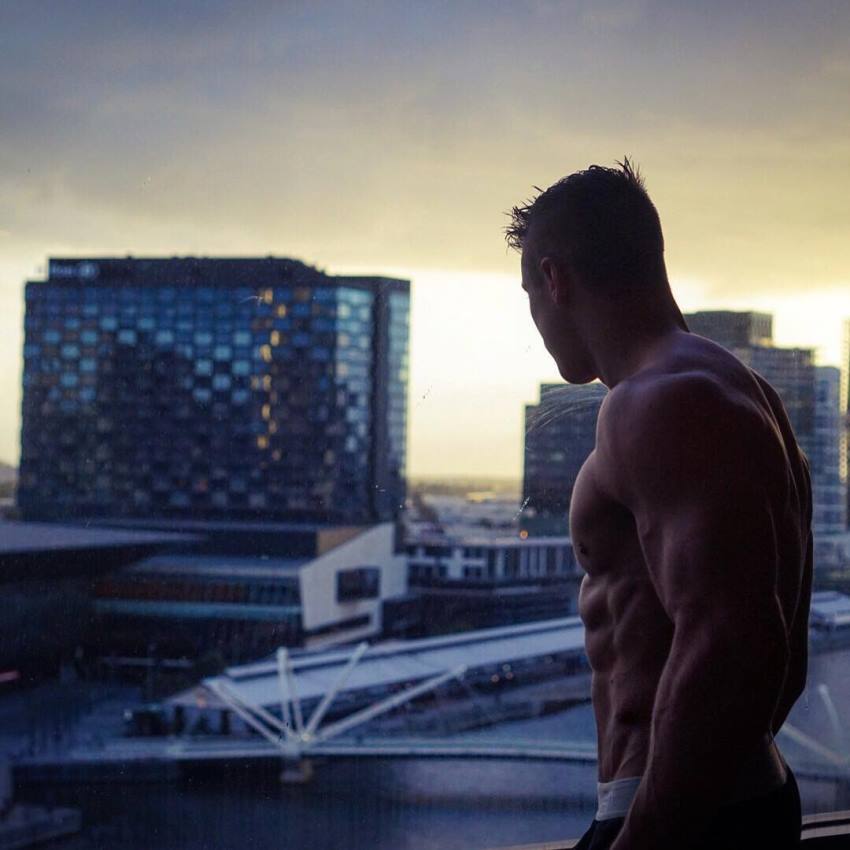 ---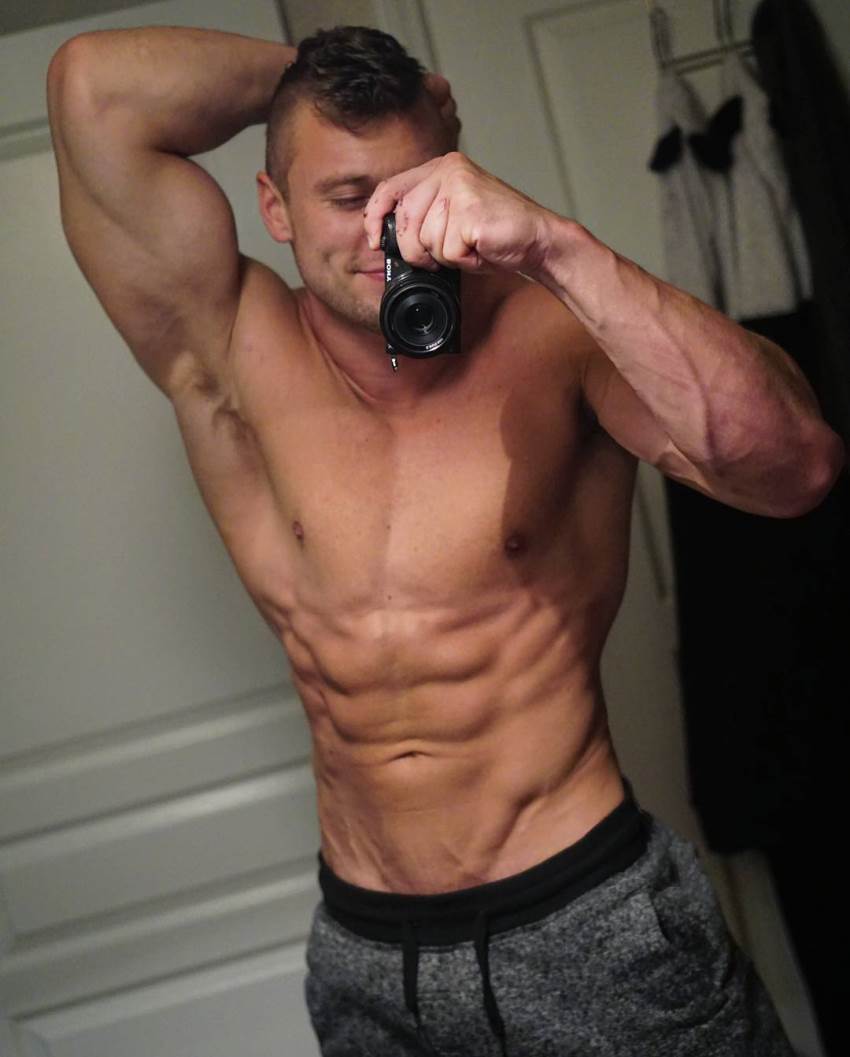 ---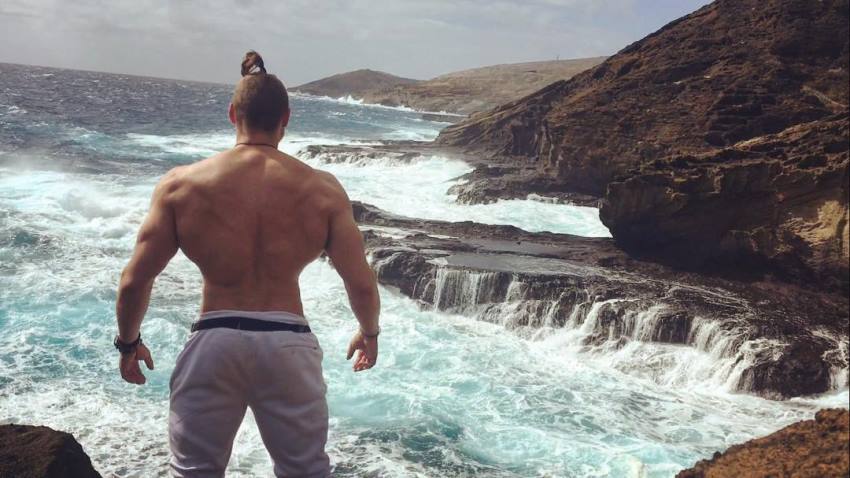 ---