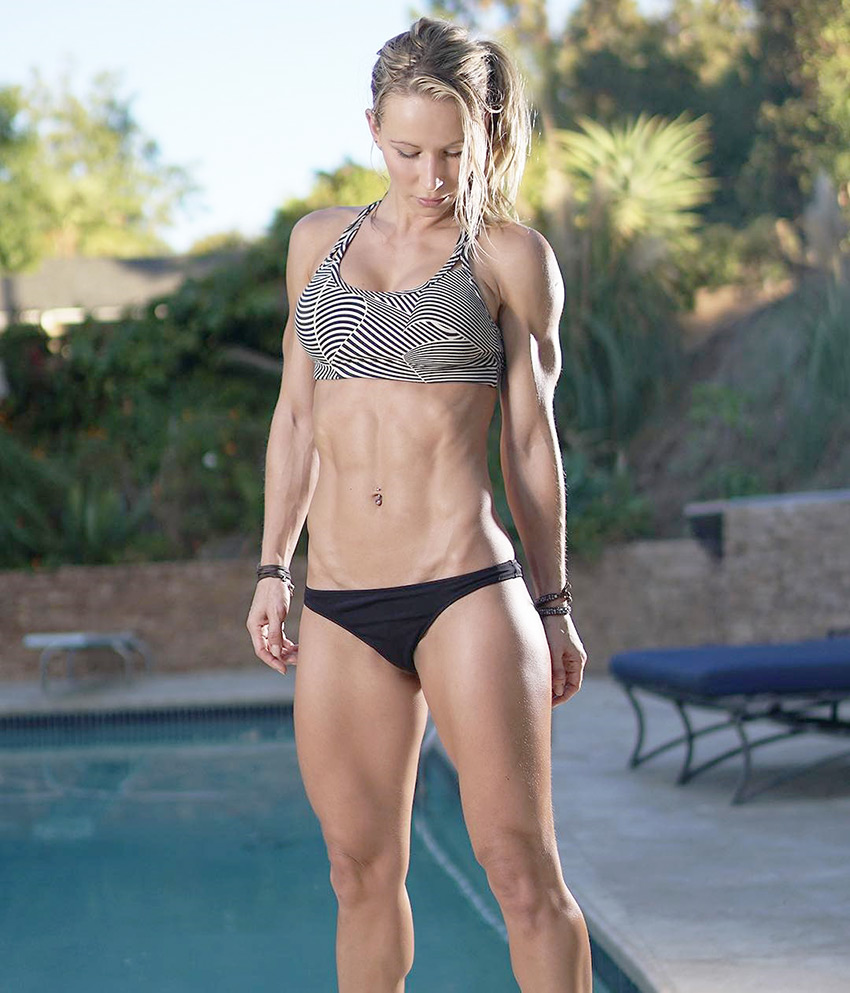 Zuzka Light
Bodybuilder, Fitness Model, Personal Trainer
Originally from the Czech Republic, Zuzka Light first started experimenting with gymnastics at an early age. However, her mother denied her to carry on her love this sport as Zuzka had a rare kidney disease.
Desperate to keep fit and active with her friends, Zuzka would go on long bike rides and swimming classes as often as she could – Later on in life, Zuzka became a fitness instructor, then eventually she moved to Canada, America where she started and created a successful online fitness blog.
However, things turned sour in her relationship with her husband, who was also her business partner. Zuzka didn't like the way she was being portrayed in the workout videos, saying it was "too sexually orientated". 
Needless to say, Zuzka left the business behind and made a fresh start. She's since become a well-known fitness model and online fitness blogger.
---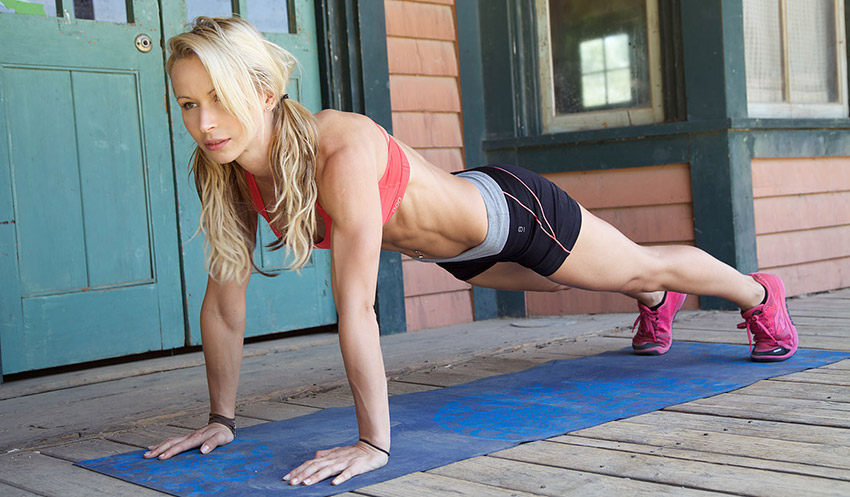 Athlete Statistics
Full Name: Zuzka Light
Weight
Height
Year of Birth
Nationality
145 - 155lbs (65.8 - 70.3kg)
5'5" (165cm)
1982
American, Czechan
Profession
Era
Bodybuilder, Fitness Model, Personal Trainer
2010
| | |
| --- | --- |
| Weight | 145 - 155lbs (65.8 - 70.3kg) |
| Height | 5'5" (165cm) |
| Year of Birth | 1982 |
| Nationality | American, Czechan |
| Profession | Bodybuilder, Fitness Model, Personal Trainer |
| Era | 2010 |
---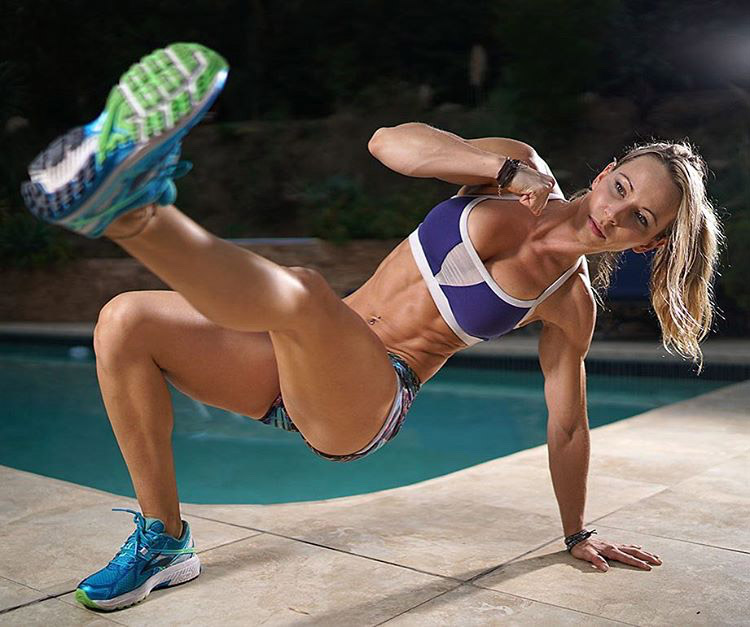 Accomplishments
Work Achievements
BodyRock
ZWOW – Zuzka's Workouts Of The Week.
---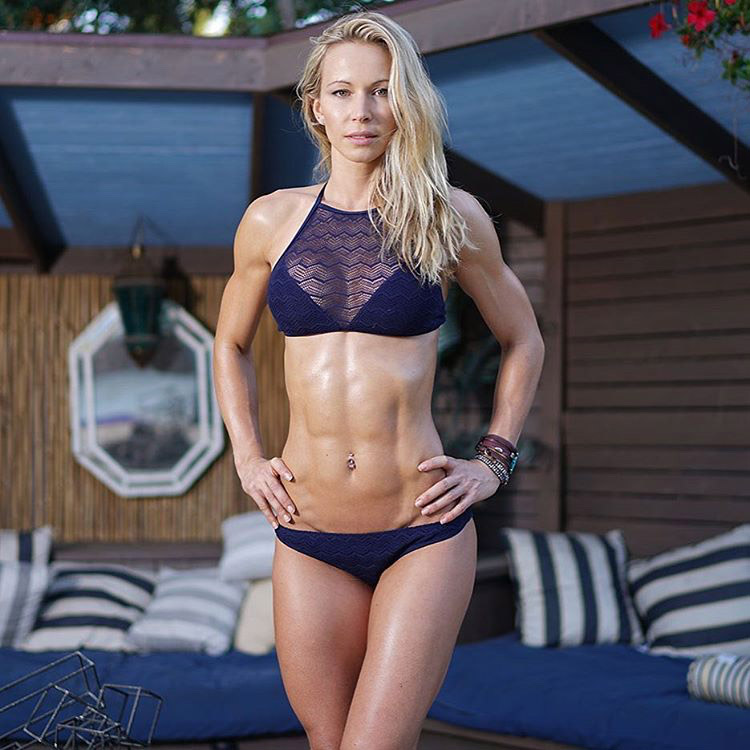 Biography
Gymnastics
When Zuzka was a child, she was "crazy" about gymnastics. However, her mother didn't want her to do sports as she had a rare kidney disease where the doctors advised against any type of sports.
Deep down Zuzka wanted to be a gymnast, she would sneak off after school and go to gymnastic classes without her mother knowing.
Zuzka actually went on to win a competition. This is when she told her mother what she was doing after school and showed her the trophy she'd won.
However, Zuzka's mother, instead of encouraging her to continue, she made her stop gymnastics altogether.
Sports Instructor
She still wanted to be active with the other children in her school, so she did a lot of bike riding and swimming instead of gymnastics. Zuzka says, "Being active was just something I always really liked".
After many years, while she was still living in the Czech Republic, she gained a certificate in aerobics, but she soon got bored with this and started teaching a spinning class.
Later on, Zuzka tried martial arts, more specifically, a Korean martial art called Musado.
---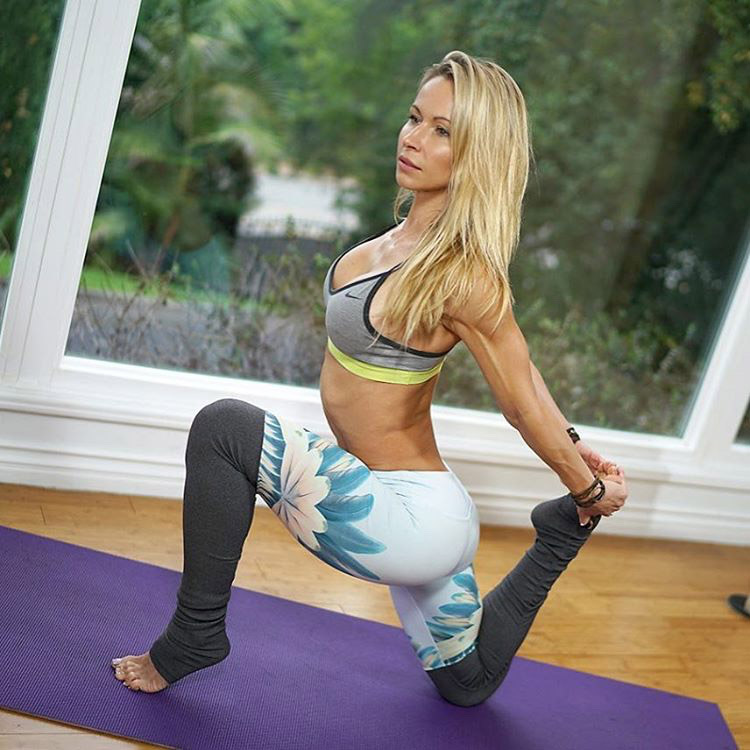 ---
Moving To Canada
When Zuzka married and moved to Canada, she didn't have many options to keep herself fit and in-shape other than workouts at home.
She then started to think of other people in a similar situation. She thought they may not have the option of a gym or outdoors.
This is when she decided to start a blog to help others to work out at home. She started blogging about her own workouts and she'd been trying to improve on this ever since.
Creating Body Rock
It was at this point Zuzka decided to take it one step further and create a company with her husband called BodyRock. The videos showed Zuzka working out at home with her own bodyweight along with cooking recipes and giving advice on a healthy lifestyle.
However, things weren't going in the direction as Zuzka wanted. Her husband would try and push her to show more cleavage, bend over in front of the camera and other sexually oriented acts to try and promote more viewers.
Zuzka wanted to keep her dignity and stay true to herself. She also wanted her online program to be respectable and open to all age groups – but her husband didn't agree.
She eventually decided that the business and the relationship wasn't going in the direction she hoped it would. She started to realize her husband was only interested in profit, and not the respect of his wife.
---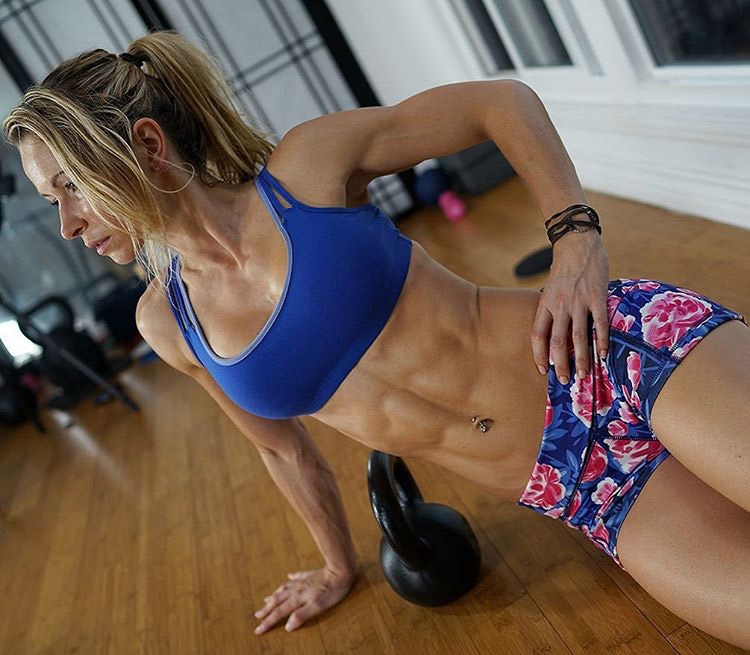 ---
Online Bullying
When Zuzka decided to leave her husband, she started to receive slanderous remarks about her online from him. He would call her controlling and manipulative.
All Zuzka ever wanted was respect, care, and understanding from her partner. But her husband continued to try and ruin her career that she'd worked so hard to create.
Fresh Start In Fitness
Almost losing hope, Zuzka reached out to Darren from Watch it now entertainment and told him the entire story. She asked him if he wanted to be her online fitness partner in business. Needless to say, the two hit it off immediately.
Soon after, Zuzka was hired and given a full working Visa for the USA. Her dream finally came true, she started working for a company that respected her values and opinions.
Her videos (ZWOW) Zuzka Workouts Of The Week became an instant hit across the internet. Zuzka now continues to work harder than ever to create the best life for herself imaginable through her first love and passion – exercise.
---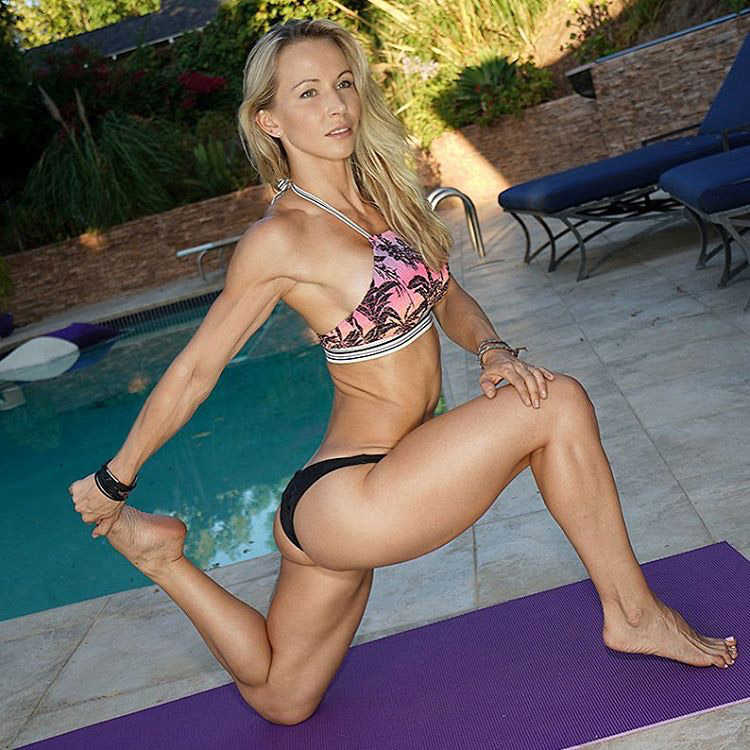 ---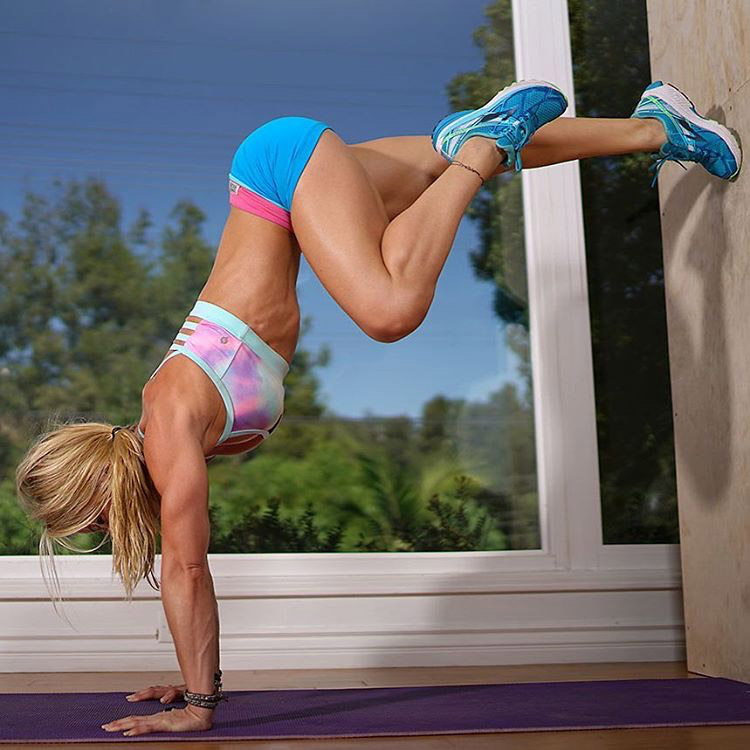 Training
Home Workouts
Zuzka is known for her home workouts. She will much prefer to stay at home a do a quick 15-minute workout rather than going to a busy gym.
She will also go for long bike rides and other activities just for fun.
When she's designing her workouts, she takes a little bit of everything she's learned from her years in fitness and comprises workouts that gets her heart pumping.
As Zuzka says, "I will cover strength, cardio, flexibility, and mobility along with general conditioning in one short workout."
---
Editor's Tip

Inspired to reach your maximum potential like Zuzka? Read our comprehensive guide on how fat burner supplements can really up your game!

---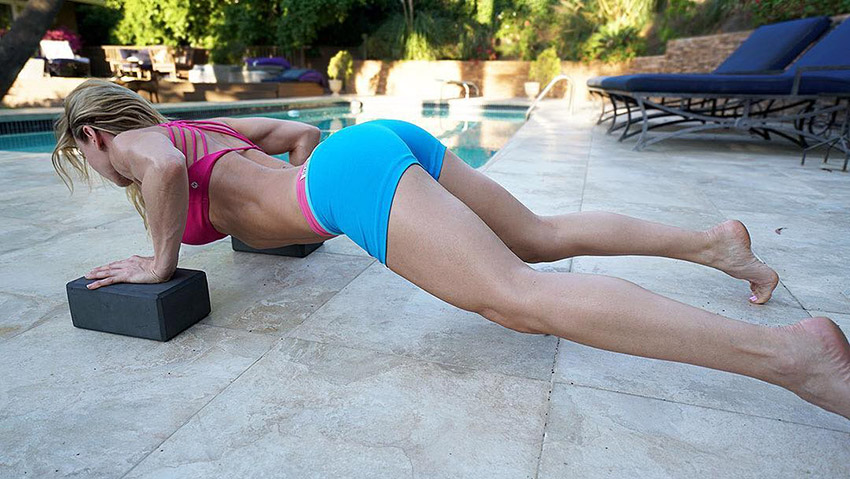 ---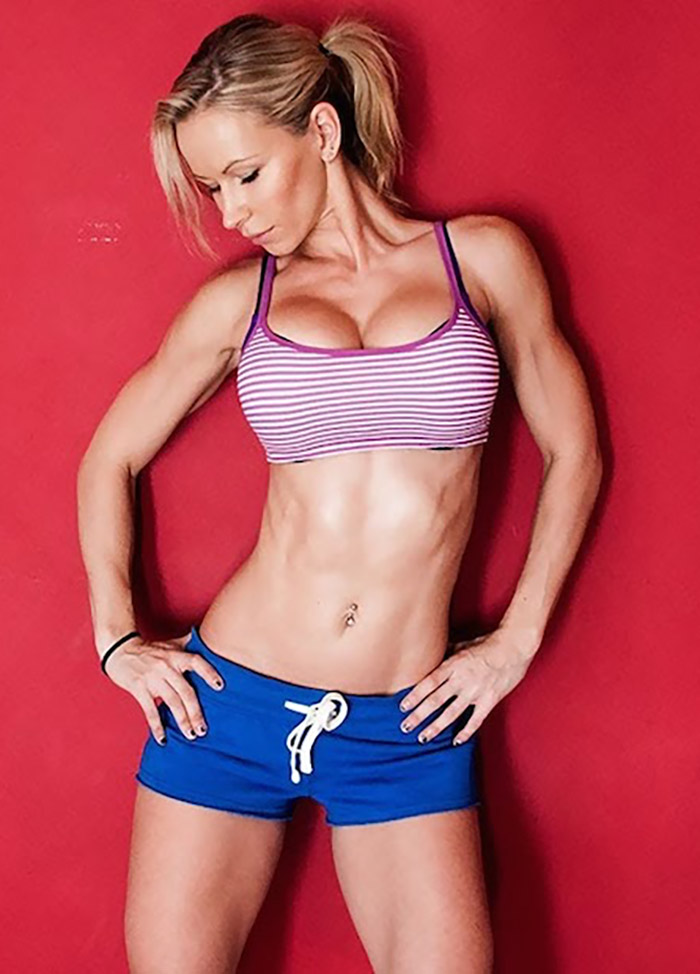 What we can learn from Zuzka Light
Zuzka has shown us that even when her husband was against her and tried to ruin her career, she carried on despite online bullying and the hate messages she received.
She then went on to become an online sensation with her own workout videos, and became a partner in a highly successful fitness company.
If we can learn anything from Zuzka, it's to never give up and keep your passion alive. She succeeded through all life's adversities with her " faith, love, and will power,"  – Zuzka Light