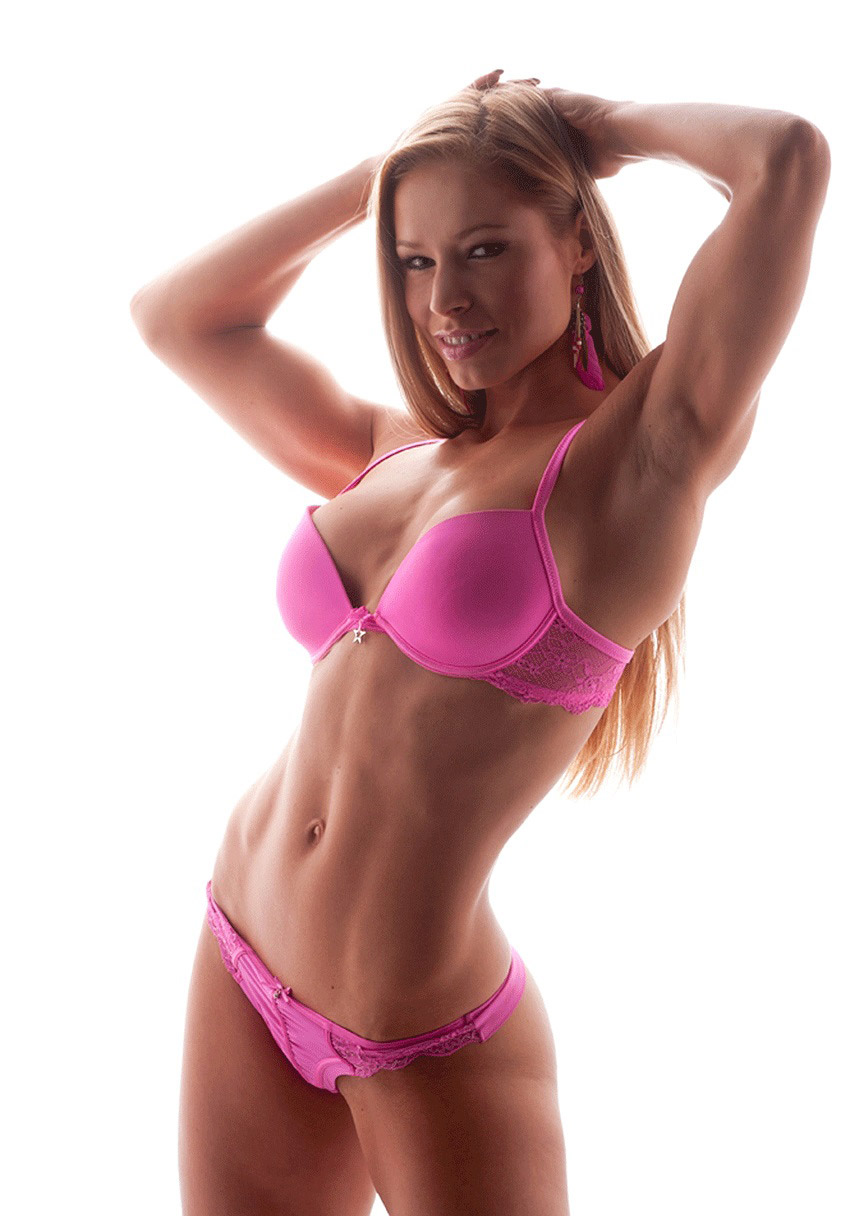 Zsuzsanna Toldi
Zsuzsanna Toldi (AKA. Suzy Toldi) is Hungary's first IFBB Pro Figure competitor and fitness model.
She has become a national icon after becoming a champion in the industry. As well as gaining her country's admiration, she has also attracted a mass of followers on social media.
This is her story:
---

Athlete Statistics
Full Name: Zsuzsanna Toldi
Weight
Height
Year of Birth
Nationality
135 - 145lbs (61.2 - 65.8kg)
5'7" (170cm)
1982
Hungarian
Alias
Suzi Toldi
| | |
| --- | --- |
| Weight | 135 - 145lbs (61.2 - 65.8kg) |
| Height | 5'7" (170cm) |
| Year of Birth | 1982 |
| Nationality | Hungarian |
| Alias | Suzi Toldi |
---

Accomplishments
2012 Arnold Classic Amateur, Bikini, NP
2013 IFBB World Amateur Championships Ukraine, Bodyfitness, 4th
2013 Arnold Classic Europe Amateur, Body Fitness, 1st and Overall title
2014 IFBB Toronto Pro Supershow, Figure, 11th
2014 Mozolani Pro Classic, 3rd
2014 Bodypower Pro, 1st
---

Biography
Start of Fitness Journey
Born in Devecser, Hungary, Suzy grew up with a fascination for female bodybuilding after being inspired by Larissa Reis. It wasn't long until she decided to pursue a career in the industry.
She started training rigorously to build a physique capable of winning shows in 2000. At the age of 18, Suzy embarked on her journey.
Competing and Early Mistakes
4 years later, Suzy began competing in low-profile fitness contests at the age of 22, in 2004. However, she wasn't making much progress on her physique.
Being blessed with great genetics, Suzy won the small competitions in Hungary. But she knew that she had to step up her game to compete in bigger shows.
Suzy realized that her nutrition was holding her back – it was at this point, at the age of 24, that she began to follow a strict diet plan.
---
 
---
First Big Show
7 years after beginning her competitive career, Suzy had made serious progress and sculpted a great physique. At the age of 30, Suzy entered her first major show – the 2012 Arnold Classic Amateur.
Although she didn't win, she walked away with valuable experience against strong competition.
Earning her Pro Card
A year later, Suzy came back strong to place 4th in 2013 IFBB World Amateur Championships. At this point, she was more determined than ever to succeed in the industry.
That same year, Suzy took home the 2013 Arnold Classic Europe Amateur trophy, as well as the overall title. But that wasn't all.
After over 10 years of hard work and dedication, Suzy had realized her dream since beginning her journey. At the age of 31, she'd earned her Pro Card.
Life as a Professional
Suzy entered her first competition as a pro in 2014 – the IFBB Toronto. She placed 11th in the fiercely contested supershow.
However, she ended the year with some success. She placed in the top 3 of the 2014 Mozolani Pro Classic and won the Bodypower Pro.
---

Nutrition
Suzy follows a strict diet that involved chicken, beef, fish and shrimps for the meat, and fresh or steamed vegetables. She tries to limit eating carbs to twice a day – breakfast and post workout.
Diet Plan
Suzy's diet would look something like this:
Meal 1 – Oats with Milk and Fruit
Meal 2 – Chicken and Vegetables
Meal 3 – Chicken and Vegetables
Meal 4 – Beef with Rice and Vegetables (Post Workout)
Meal 5 – Fish and Vegetables
Meal 6 – Shrimps and Vegetables
Supplements Stack:
BCAA
Multivitamins
Preworkout
Caffiene Tablets
Whey Protein
Antioxidants
---

Idols and Influences
When it comes to idols, Suzy has only one – Larissa Reis. She was inspired by Larissa from an early age to begin her fitness journey.
---

What we can learn from Zsuzsanna Toldi
Suzy has taught us that patience is key to becoming successful. She trained for 4 years before entering her first competition, slowly developing her dream physique.
One thing we can take away from Suzy's career is that anything is possible – she worked hard to become Hungary's first IFBB Pro Figure athlete.