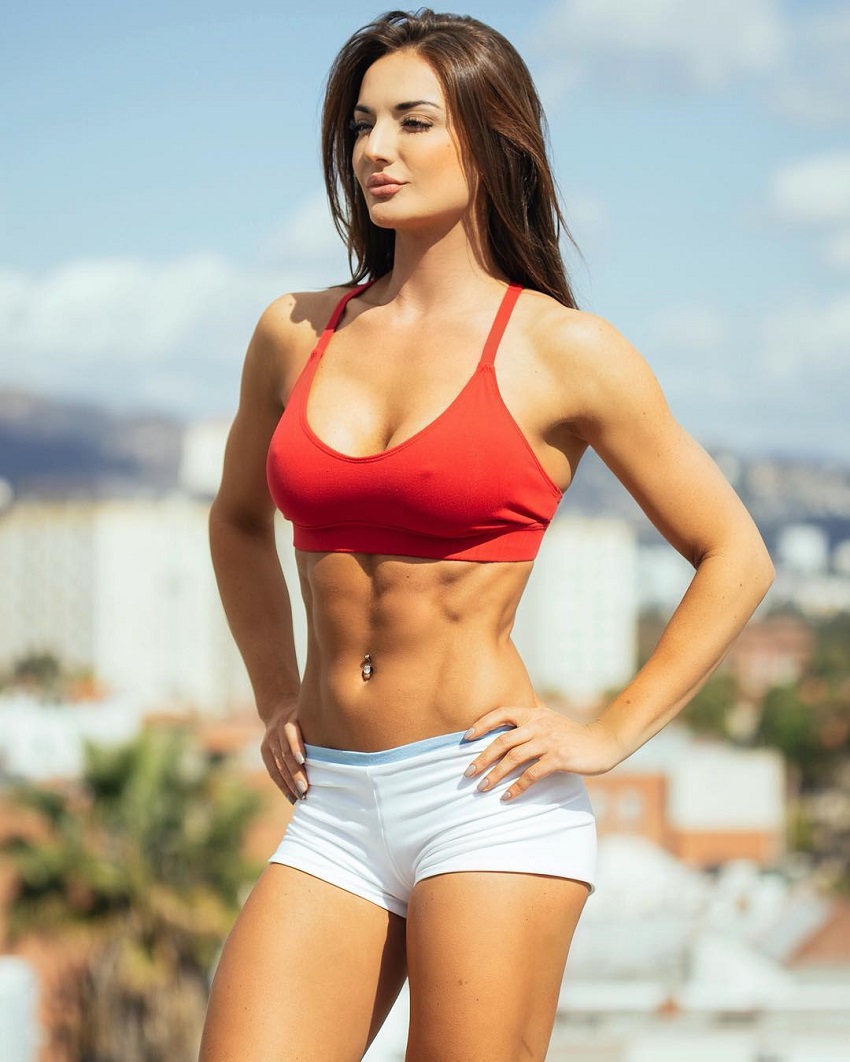 Whitney Johns
Fitness Model, Personal Trainer, WBFF Pro Competitor
Whitney Johns is an American fitness model, coach, and WBFF Pro competitor. In addition to competing on the WBFF stage, Whitney has also competed in the NPC Bikini division – taking 2nd place at the 2015 NPC Grand Prix.
Growing up, Whitney struggled to find an athletic outlet which was perfect for her. She kept trying various sports and disciplines over the years, but none had what she was looking for.
Then, after numerous failed attempts, Whitney came across weightlifting and fitness. It immediately caught her attention, and before long, became her passion.
Throughout the years, Whitney grew her passion to become a published model, training coach, and fitness icon in the USA.
This is her story;
---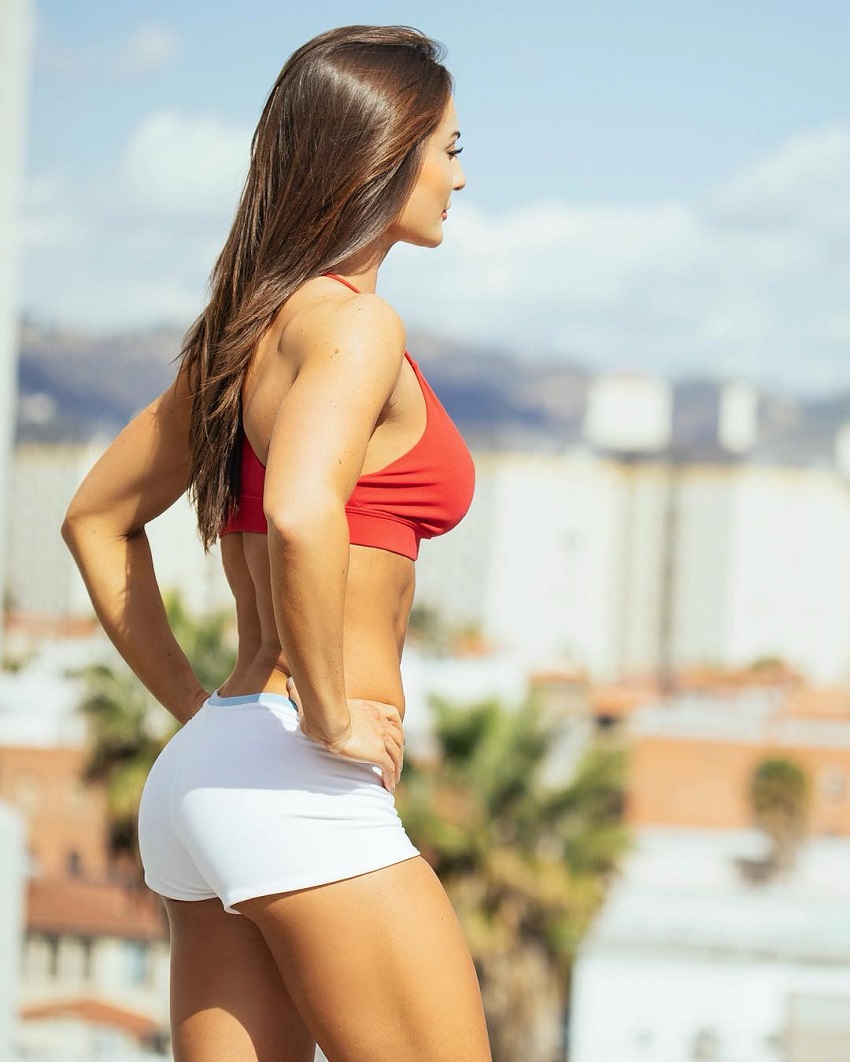 Athlete Statistics
Full Name: Whitney Johns
Weight
Height
Age
Date of Birth
135 - 145lbs (61.2 - 65.8kg)
5'9" (175cm)
33
November 29, 1990
Nationality
Profession
Era
American
Fitness Model, Personal Trainer, WBFF Pro Competitor
2010
| | |
| --- | --- |
| Weight | 135 - 145lbs (61.2 - 65.8kg) |
| Height | 5'9" (175cm) |
| Age | 33 |
| Date of Birth | November 29, 1990 |
| Nationality | American |
| Profession | Fitness Model, Personal Trainer, WBFF Pro Competitor |
| Era | 2010 |
---
"I have such a love for joking and self-depreciating humor. But I suppose I haven't done a solid job of revealing my true self in everything that I post on social media. Our egos can sometimes stand in the way of truly being seen for who we really are."
Accomplishments
Published Fitness Model
Personal Trainer
WBFF Pro Competitor
Competitions
2015
Grand Prix, NPC Bikini Class F, 3rd place
Grand Prix, NPC Bikini Novice Class D, 2nd place
---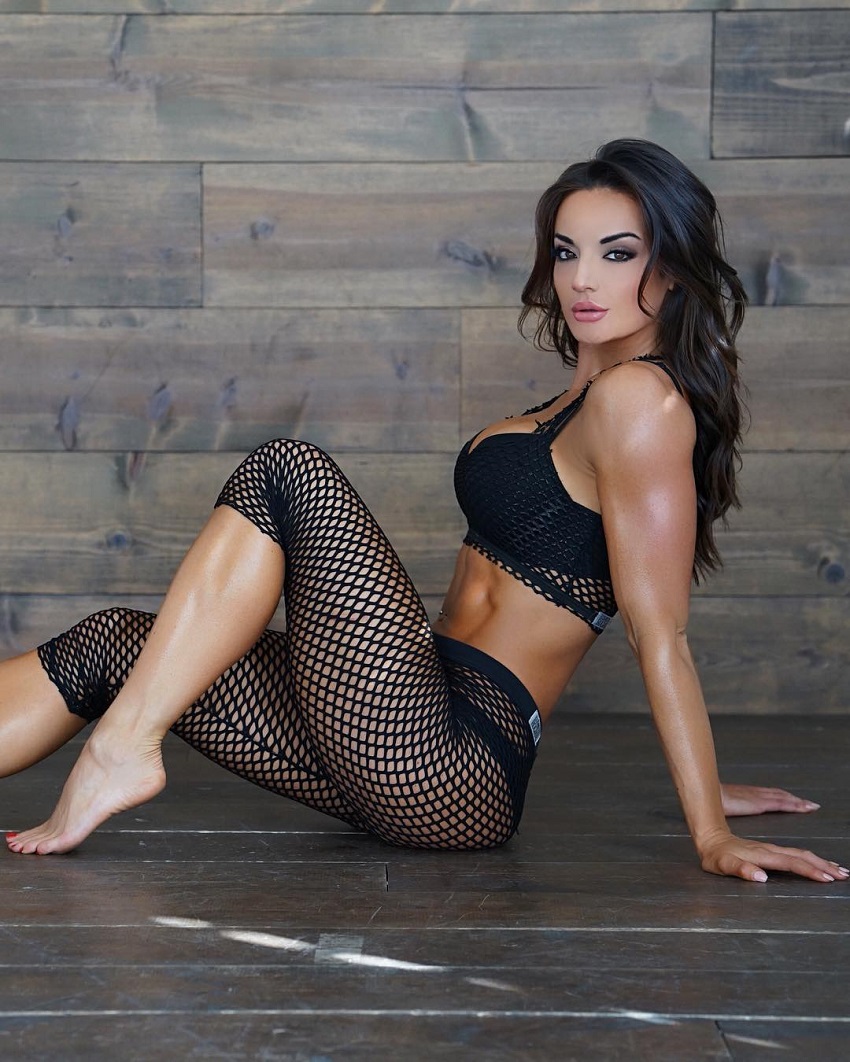 Biography
Whitney's Early Years in Sports and Fitness
As she spent her childhood growing up in Idaho, Whitney Johns was never able to find a sport which she would excel at. In her own words; "I was never very good at sports, dance, gymnastics, or any of the other things that little girls should do well."
However, this didn't stop Whitney from exploring her athleticism. With her strong desire to stay active, she kept trying different sports and activities over the years – hoping that she'd find something which she'd be good at.
Eventually, Whitney found what she was looking for – fitness and weightlifting. After numerous failed attempts at traditional disciplines, dance, and sports, Whitney decided to make strength training her athletic outlet. This was the point at which her fitness journey began.
---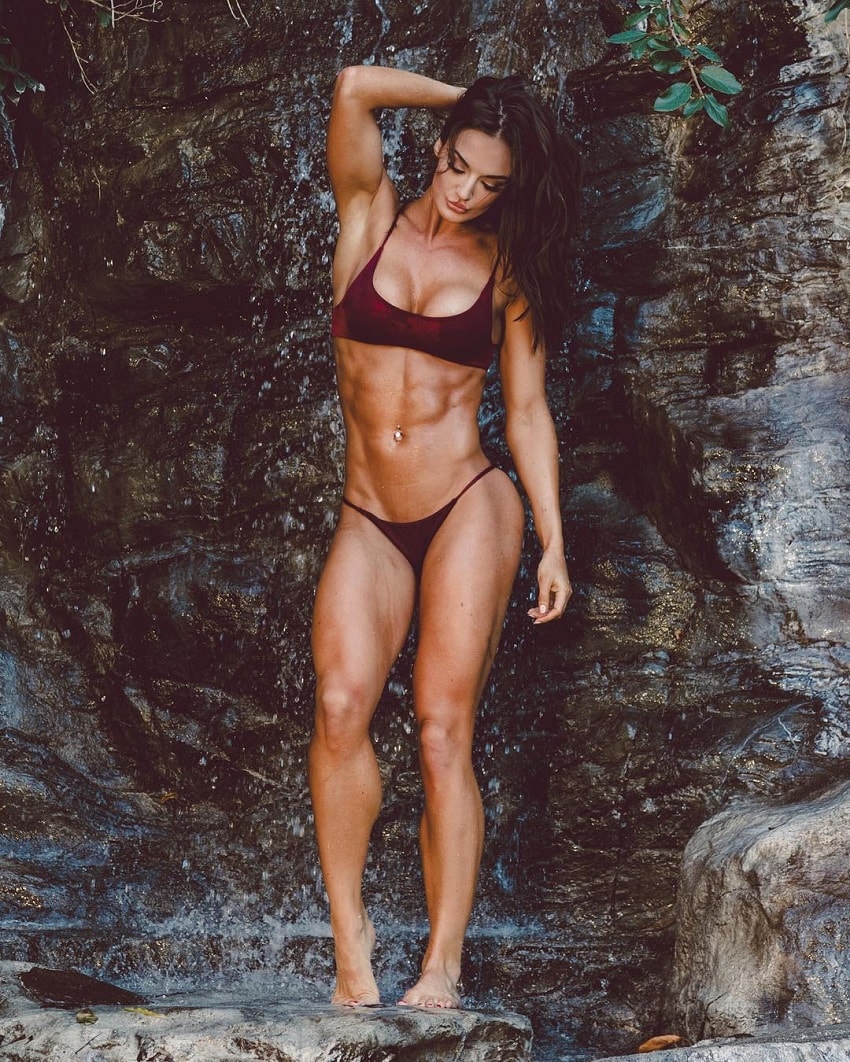 ---
Accomplishing Her Goals, One by One
At the age of sixteen, Whitney began training with weights. Before long, she began noticing improvements in her physique, which led her to becoming 'addicted' to fitness.
"I discovered how good it felt to train my body strategically. Fueled and empowered by physical fitness, it soon became my way of life."
By accomplishing her fitness goals, one by one, Whitney developed a strong discipline and confidence in herself. Her workouts didn't only strengthen her physically, she also grew mentally as a person. As she said;
"The discipline and strength that comes from training your physical body translates into your life's endeavors outside the gym; whether they are physical, mental or emotional. " – Whitney Johns
---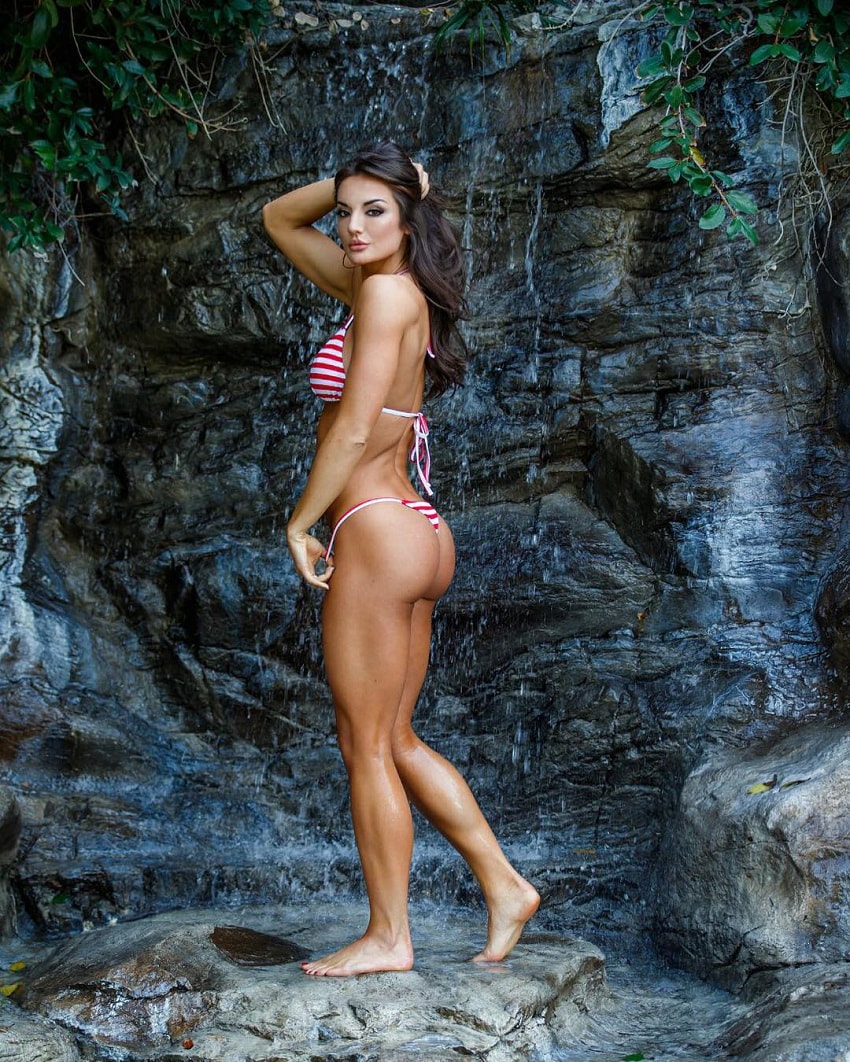 ---
Fitness Career Projects
Driven by her enthusiasm for weightlifting, Whitney set out on a mission to pursue a career in personal coaching and fitness competitions.
After numerous courses, Whitney went on to receive her personal training license. She also went on to become a bikini competitor for the NPC, and later WBFF – earning her WBFF Fitness Model Pro Card in 2015.
Becoming a Renowned Model
Taking her career a step further, Whitney began modeling for fitness companies, in addition to competing as a bikini model.
This gave her the exposure in the fitness industry, allowing her to land numerous magazine covers. Throughout this process, Whitney Johns became a fitness icon in America and beyond.
---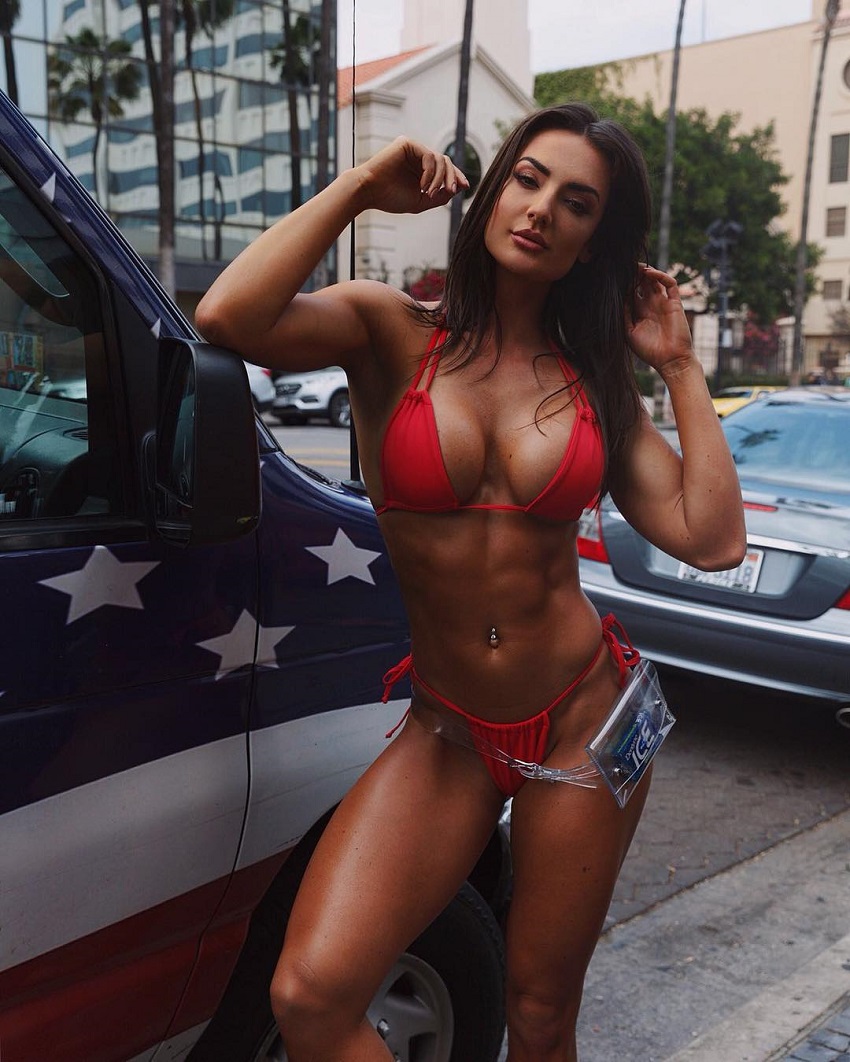 Training
Whitney can be seen working out in her online videos. Some of the exercises she shows include kettlebell swings for glutes, donkey kicks, and barbell squats.
She also does a lot of ab-work, which includes Russian twists, crunches, and planks. Coupled with her clean diet, these exercises help Whitney maintain a lean and toned midsection year-round.
---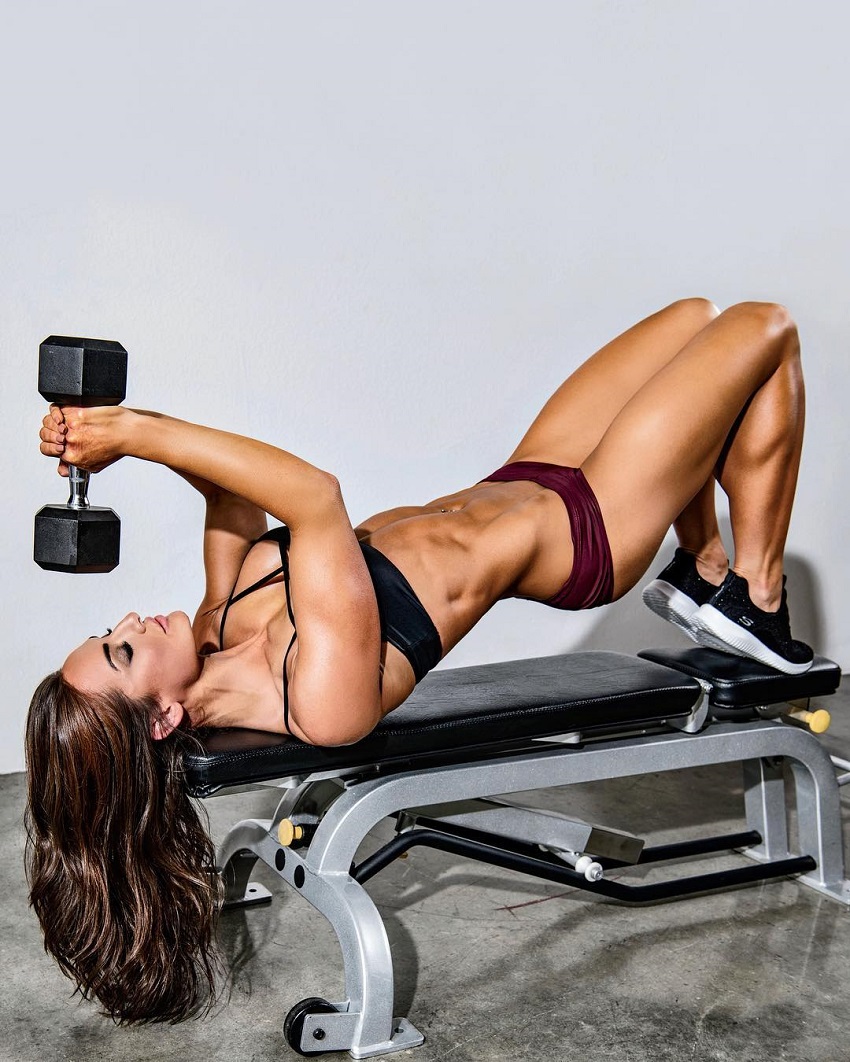 ---
Whitney Johns' Resistance Band Training
Here's a quick workout which Whitney follows, using resistance bands as her only equipment;
Lateral Raise, 3 sets of 12-20 reps
Bicep Curls, 3 sets of 12-20 reps
Triceps Extensions, 3 sets of 12-20 reps
---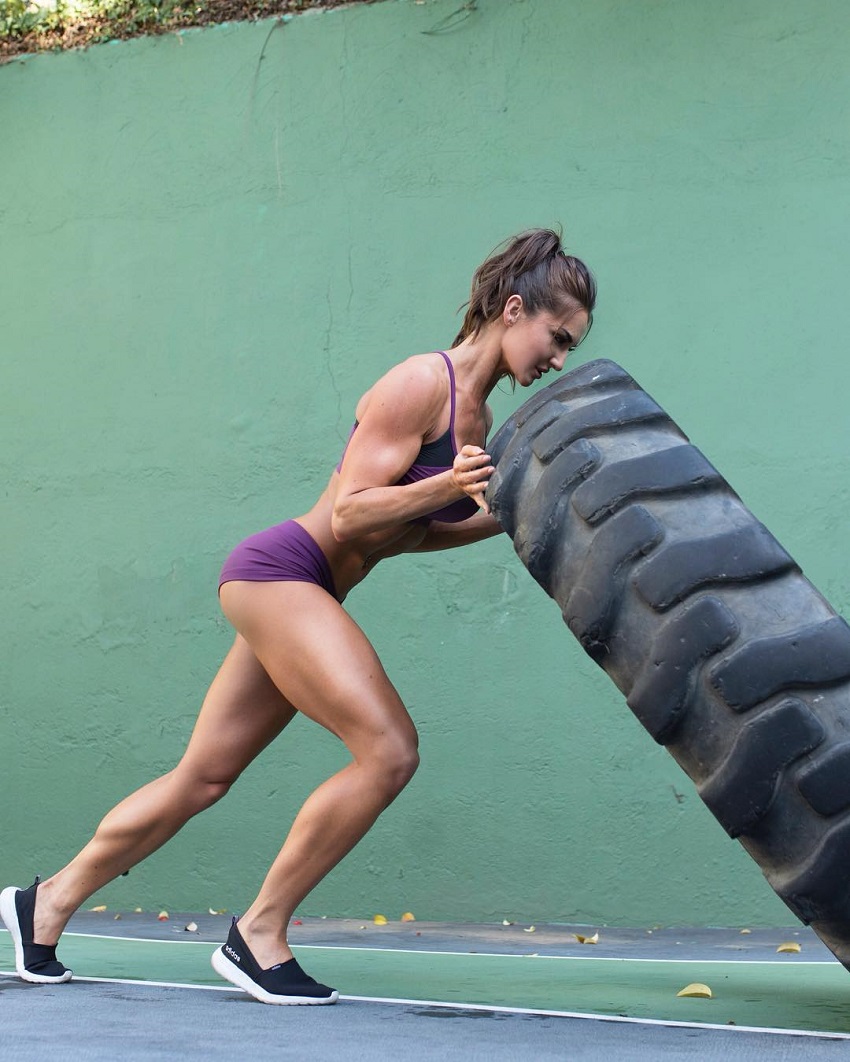 "If your cravings fit into the salty/savory category salt deficiency may be the cause! Sodium gets a bad rap, but being deficient in sodium can be problematic too. Especially if you're dieting or eating clean, it's easier than you think to run into issues caused from salt deficiency."
Nutrition
Whitney doesn't overcomplicate her diet. She sticks to healthy and clean foods, which include lean meats, complex carbs, and healthy fats. She avoids dairy because of an intolerance.
Every now and again, Whitney will break her dieting rules to have something she enjoys. Her favorite 'cheat meal' is ice cream.
"When it comes to my diet that works best for my body: I try to stay dairy free, higher fat and lower carbs… but sometimes that Ice Cream craving is just the most. "
---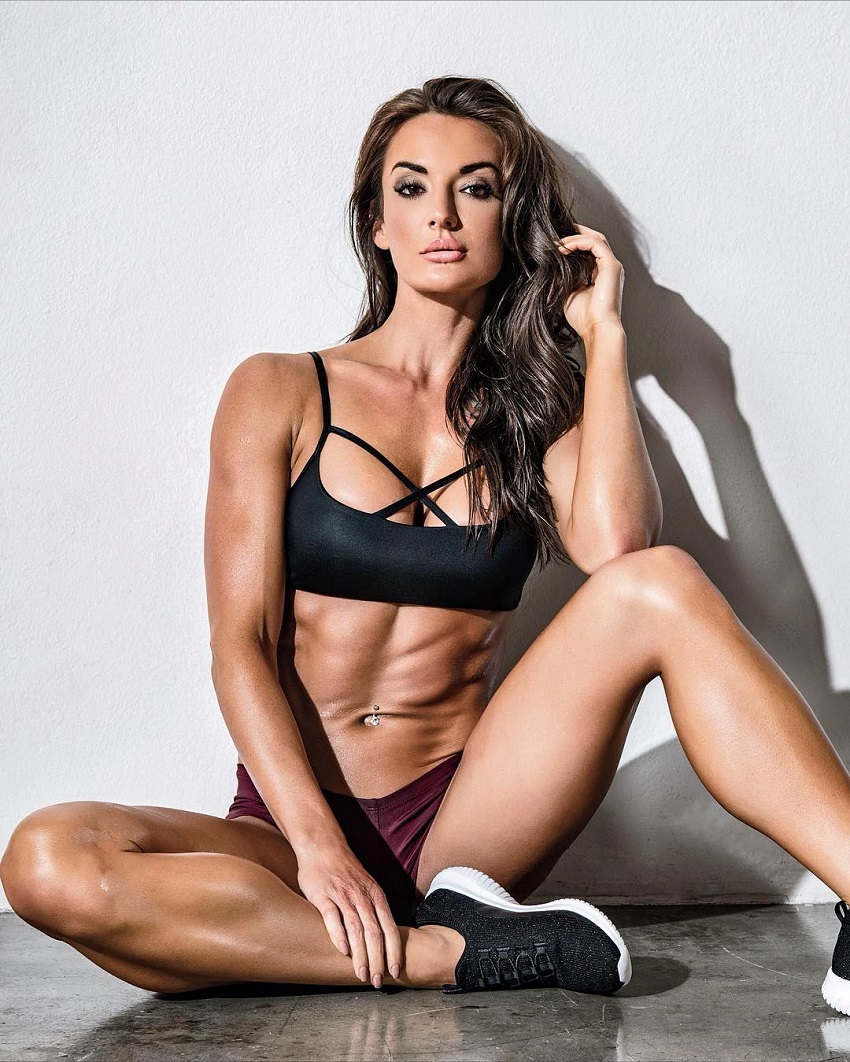 ---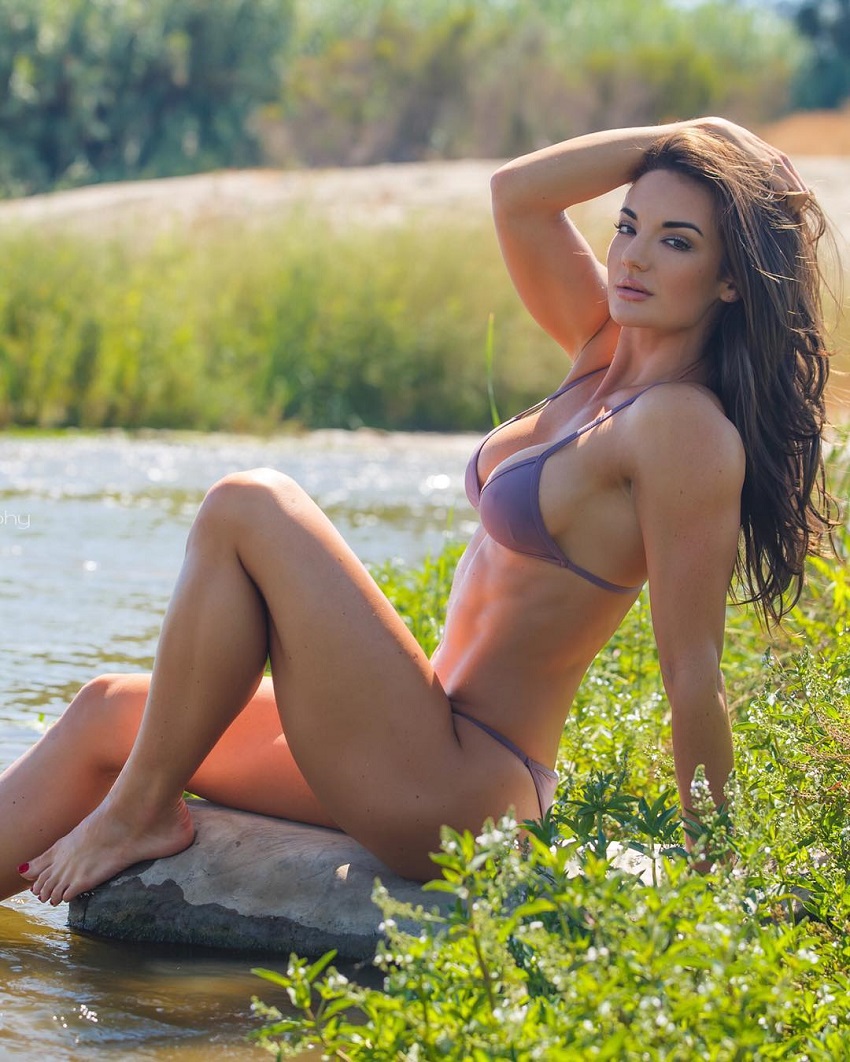 What we can learn from Whitney Johns
What we can learn from Whitney Johns, is that it might be worth giving fitness a try, if you haven't done so already.
If you're someone who played a lot of traditional sports growing up, like Whitney, you too can try fitness and weightlifting for a change, and see what it brings you.
Who knows, with the same approach as Whitney, you too might turn fitness and weightlifting into your career – just like she did.