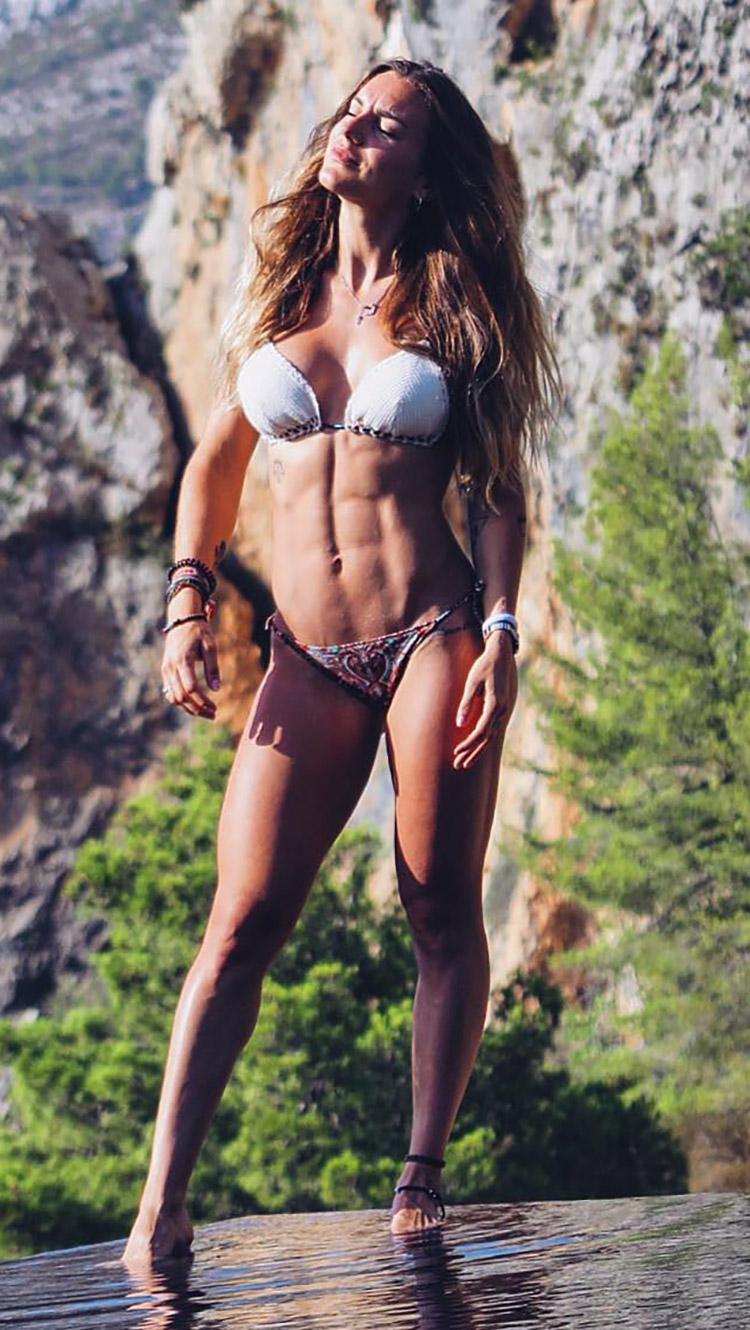 Vikikia Costa
Fitness Model, Entrepreneur, Blogger, Author
Verónica Costa Devesa has been an athletic type since her early years. However, her first encounter with weights was at the age of 15, when she asked her parents for permission to join a gym and improve the way her body looked.
As soon as she started lifting weights, Verónica became addicted to the lifestyle. It was hard for her at first because she didn't know much about nutrition, but eventually, she became a well-known fitness icon with her own book about cooking, recipes, and nutrition.
Since the beginning of her journey into fitness, Veronica became a popular Spanish fitness icon, entrepreneur, blogger, and an author with many fans across the world, who know her as Vikika Costa.
This is her story:
---
"Worrying about what may happen is like walking around with an open umbrella waiting for it to rain."
Athlete Statistics
Full Name: Verónica Costa Devesa
Weight
Height
Year of Birth
Nationality
135 - 145lbs (61.2 - 65.8kg)
5'8" (172.5cm)
1990
Spanish
Profession
Alias
Era
Fitness Model, Entrepreneur, Blogger, Author
Vikika Costa
2010
| | |
| --- | --- |
| Weight | 135 - 145lbs (61.2 - 65.8kg) |
| Height | 5'8" (172.5cm) |
| Year of Birth | 1990 |
| Nationality | Spanish |
| Profession | Fitness Model, Entrepreneur, Blogger, Author |
| Alias | Vikika Costa |
| Era | 2010 |
---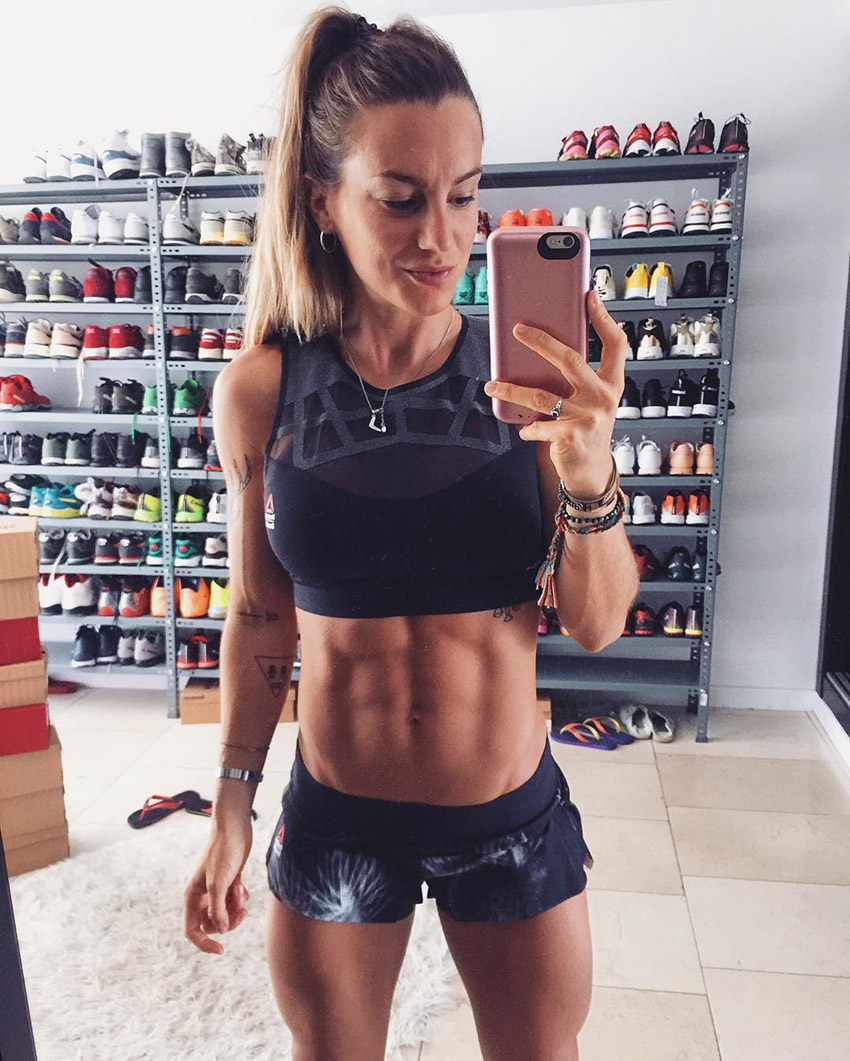 Accomplishments
Verónica is an author with recipes and nutrition books, which since its publication gained massive recognition across the world. She also successfully started a business and has grown her brand and social media following since the beginning of her journey.
---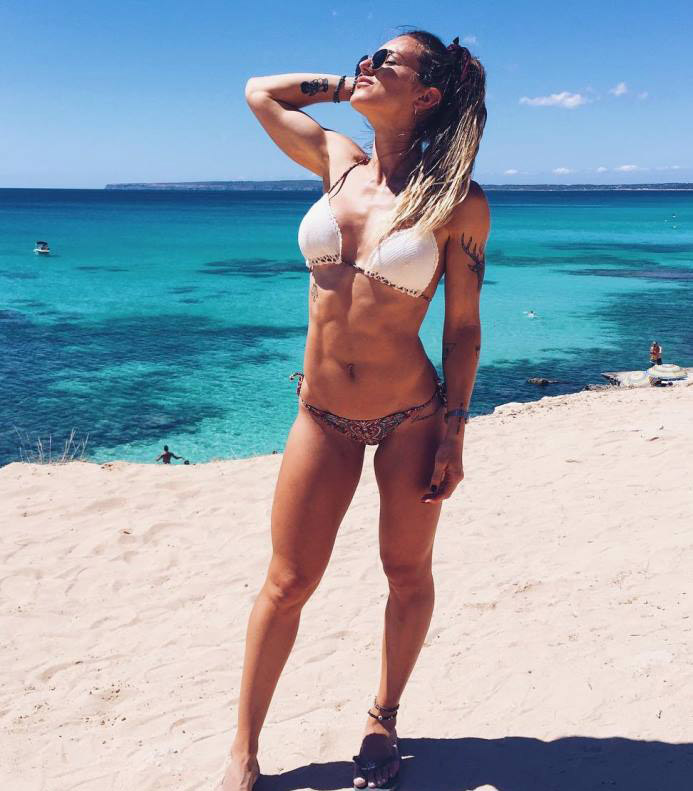 "Trying to be perfect is never a good idea."
Biography
From Sports to Fitness
Verónica Costa Devesa was born in 1990, in Spain. Ever since she could walk, Verónica was so energetic that her parents always had to calm her down. As she was growing up, she started to play a lot of sports and participate in different physical activities with her friends.
During her early teens, Verónica started to show more and more interest in her own physical appearance and well-being. That's when she realized that every time she would participate in an exhausting activity, she would later feel better.
She started to chase that feeling and eventually found out about strength training. She was 15 at the time, and her parents wouldn't allow her to join a gym at first. According to Verónica, she was too young and there was a general misconception back then that women who lifted weights became too muscular. At that time, Verónica was very successful in sports and even was a runner-up in Volleyball Spain.
Eventually, she reassured her parents that weightlifting was her new passion and that everything would be alright. A couple of months later, Verónica joined a gym.
Commitment to the Lifestyle
Verónica later entered college, and throughout her studies, she continued going to the gym and enjoyed the lifestyle. However, it wasn't until she graduated with her degree in Business, Administration, and Management that she would take fitness seriously.
Verónica said that at the beginning she went to the gym mostly because it was fun and wasn't very serious, but her passion for the sport grew quickly and she soon found herself creating social media profiles where she would help people with training and nutrition tips.
Her popularity started to rise, and she realized that people started to ask her for more in-depth advice. It was at this point the aspiring Spanish model took her lifestyle seriously and committed to the both diet and training as a full-time job.
When asked what inspired her to lead a fitness lifestyle, Verónica said; "The reason I lead this lifestyle is very simple, it is a commitment to my health and my well-being. Having a fit lifestyle is the best investment anyone can make, because it is investing in health, and health is the most precious asset in the world."
---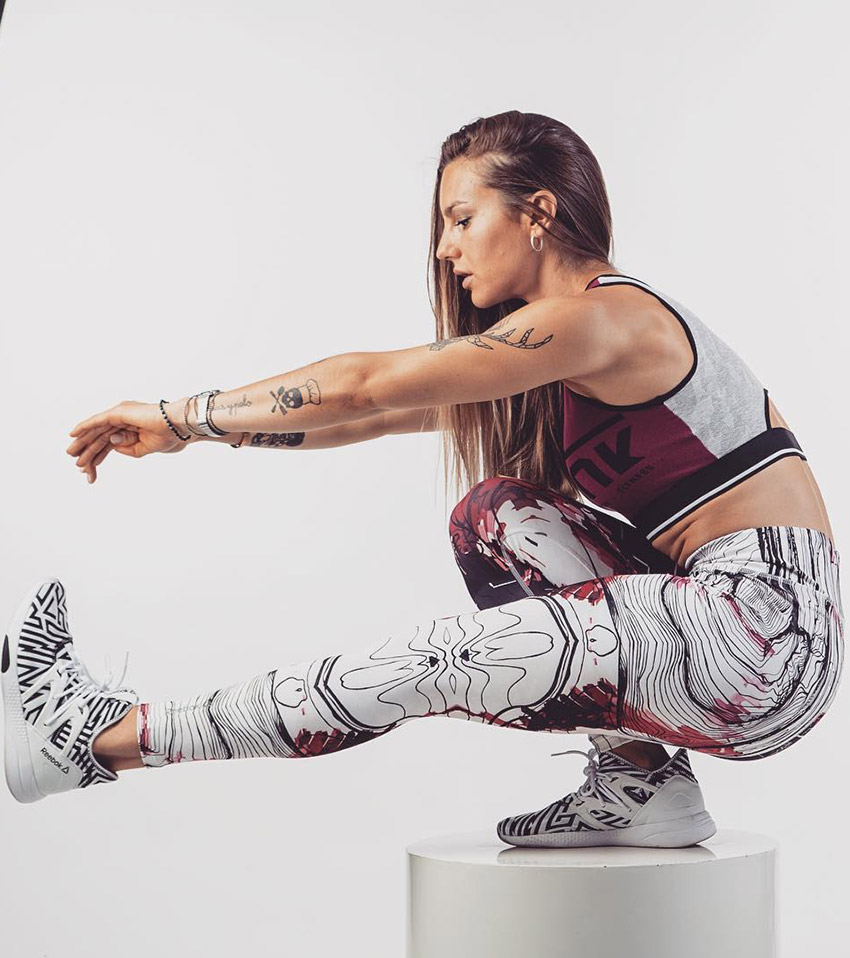 ---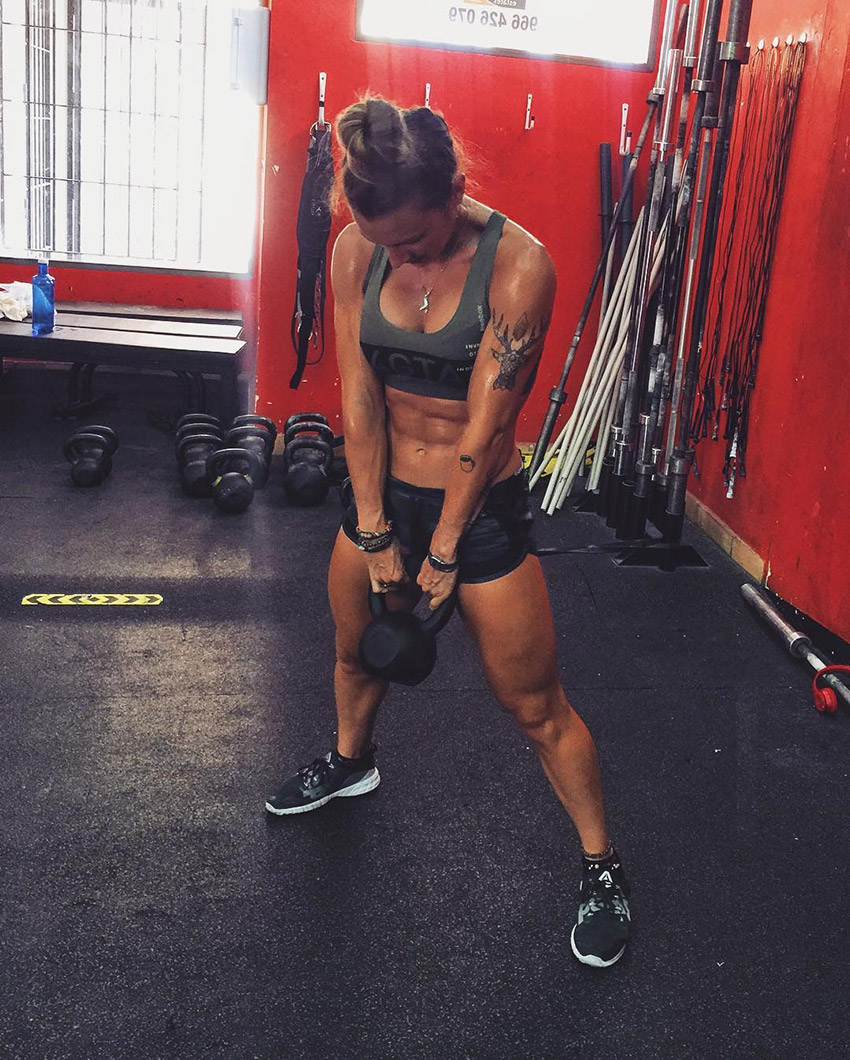 "Yesterday you said today."
Training
Training Philosophy
As Verónica built up her performance and knowledge of staying fit over the years, she has become an advocate of training heavy and combining strength workouts with days of plyometrics.
"My workouts are basically strength. I like to combine weights with days of plyometrics or try new workouts with medicine ball, fitball, etc."
When it comes to cardio, her favorite is High-Intensity Interval Training (HIIT) on a treadmill, and occasionally sprinting. According to Verónica, she sometimes changes it up with regular running or cycling.
"I love doing HIIT cardio on the treadmill, and I also like the Stairmaster combined with the treadmill set with a good slope to strengthen buttocks."
Verónica's favorites
Verónica admitted that her favorite body part is glutes. According to her, she feels an incredible pump when training it, but it also makes her feel amazing after the workout. 
"The same goes with squats", says Verónica. The Spanish model admits that it's hard to do them at the beginning of the workout, but after warming up and doing some heavy sets, she feels great.
Training Split
A week's workout usually looks something like this for Verónica;
Monday: Glutes
Tuesday: Back / Triceps
Wednesday: Leg
Thursday: Rest
Friday: Abs / HIIT
Saturday: Shoulder / biceps / plyometric
Sunday: Rest
She also has a different routine which she incorporates when fasting, and it looks like this;
Monday: Fasting, Legs (afternoon)
Tuesday: Fasting, Back / Abs (afternoon)
Wednesday:Fasting, Biceps / Triceps (afternoon)
Thursday: Break
Friday: Fasting, Gluteus(afternoon)
Saturday: Fasting, Shoulder / Abs (afternoon)
Sunday: Break
---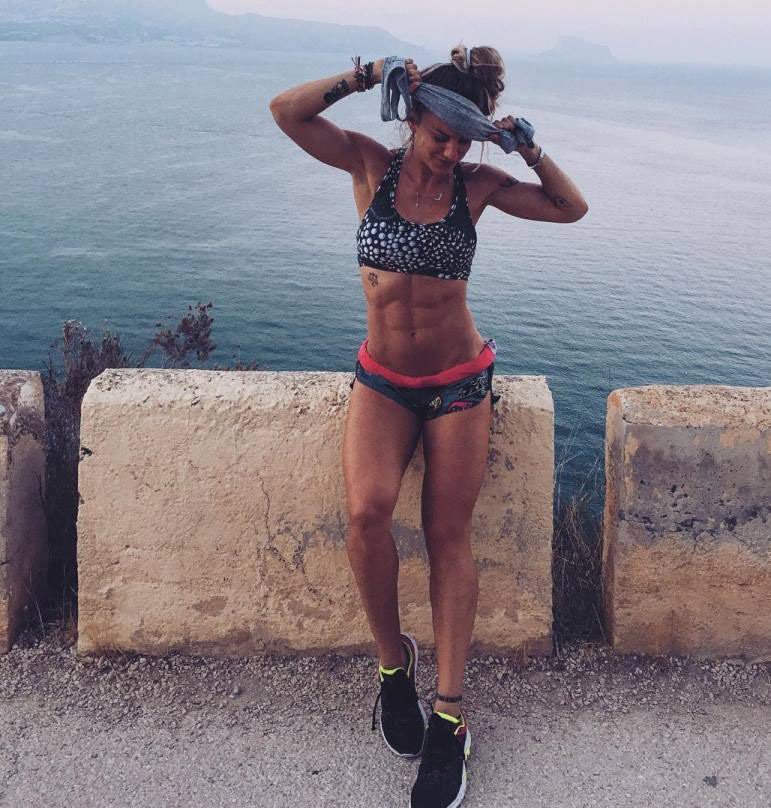 "My most precious secret is to value my health and my life and to think every morning if what I am going to do today is what I want to do, what I like, and what brings me closer to my goal."
Nutrition
Dieting Philosophy and Meal Plan
Verónica's diet is like most other fitness models, being clean and strict to her training needs. The Spanish model advocates avoiding junk food as much as possible because she believes that it doesn't only affect the fat storage, but also gut bacteria, which is very important for mental health, according to her.
She admits that it's almost impossible to avoid cheat meals all the time and that it would be counterproductive to do so, and says that the key is in moderation. When it comes to herself eating cheat meals, Verónica says that Mexican food and fresh bread are her favorites.
Her usual diet looks like this;
Proteins: meat, fish, eggs, cheese

Hydrates: artichoke, asparagus, beans, eggplant, salads

Fats: almonds, walnuts, cheeses, olives, coconut oil, olive oil
Supplementation
Having supplements is a very important part of her diet, says Verónica. She believes they aid in muscle recovery and promote lean muscle gain, as well as fat loss.
Her supplement stack consists of CLA, Vitamin C, and Omega 3s. As a pre-workout, she drinks BCAA's, and after the workout, Verónica always drinks glutamine.
"I always take Vitamins and Omega 3, CLA, Vitamin C in the morning. And before and after training my BCAA's and Glutamine. In times of definition, I take a fat burner."
---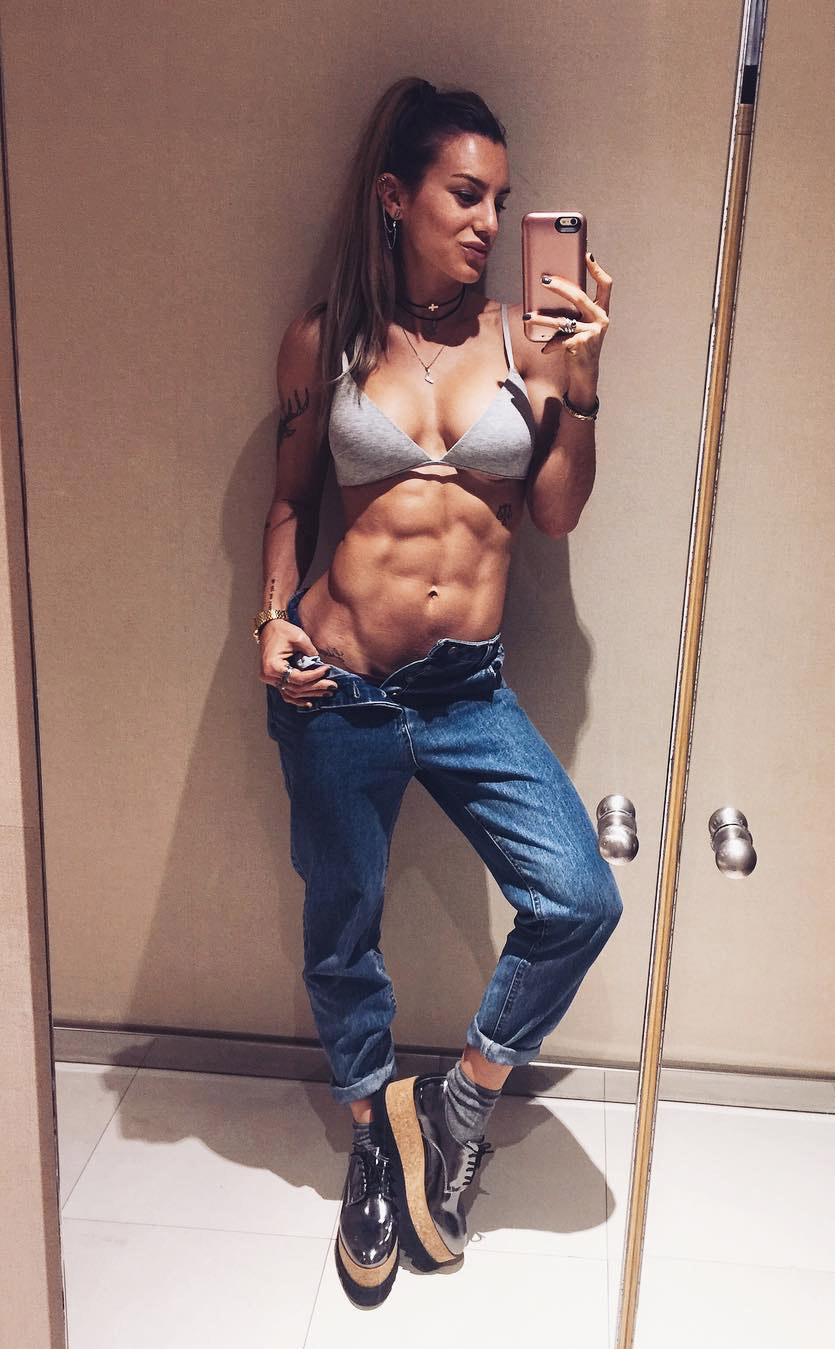 Confidence is the new beauty.
What we can learn from Verónica Costa Devesa
Since her early childhood, Verónica was always passionate about everything she did. At first, it was sports. Later she discovered that her true passion is fitness, which she turned into a lifestyle and full-time profession.
She taught us that we shouldn't be afraid of change, embrace new passions that come into your life, and just like Verónica, you too can achieve your own greatness.