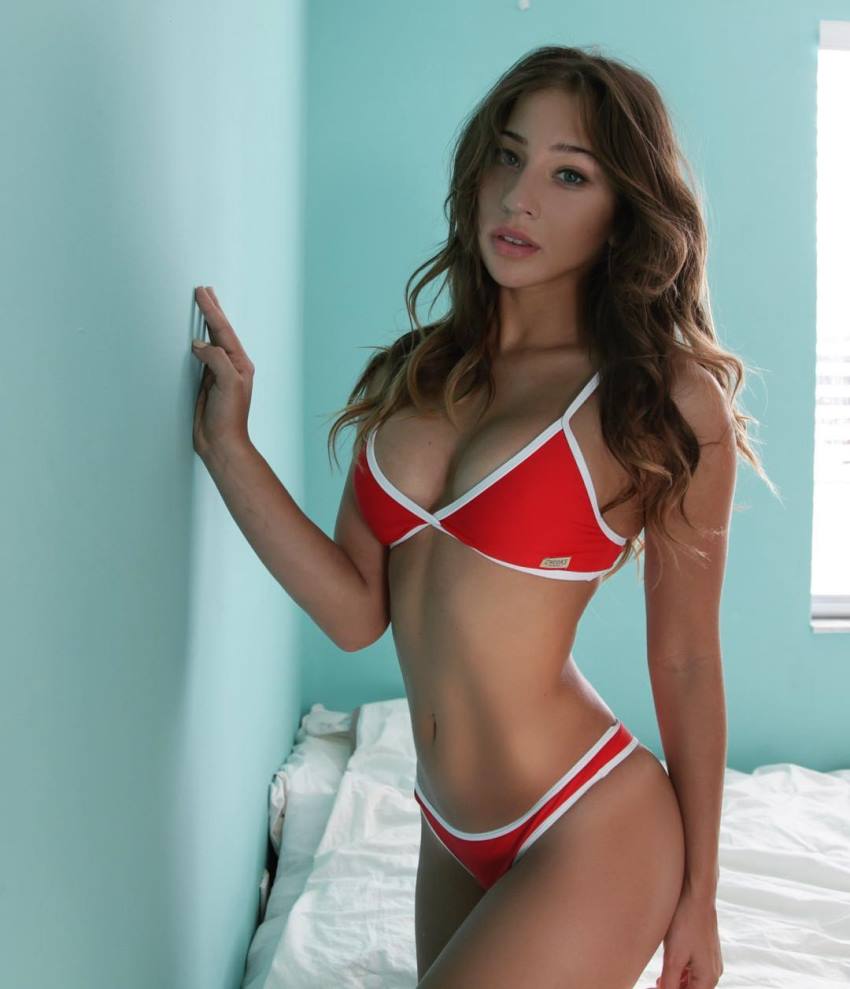 Vicky Justiz
Fitness Model, Social Media Personality
Vick Justiz is a half-Russian, half-Cuban actress, songwriter, and fitness star. She's become known for her workout videos and guides, inspiring masses of followers to lead a healthy lifestyle.
Born and raised in Russia, Vicky moved to the United States at the age of six, in 2001. Shortly after, Vicky started a career as an actress; appearing in American movies and TV series.
Alongside her passion for acting, Vicky also gained experience as an avid dancer, and songwriter.
As she entered her early 20s, Vicky became highly involved in the fitness lifestyle; working out daily and eating the right foods sounded appealing to Vicky, so she started a career in fitness by posting videos of her working out online.
Over the years, she gained attention for her videos, and also, her incredible figure; attracting an army of followers on social media.
---
Athlete Statistics
Full Name: Vicky Justiz
Weight
Height
Age
Date of Birth
Under 115lbs (52.2kg)
5'3" (160cm)
28
February 9, 1995
Nationality
Profession
Era
Cuban, Russian
Fitness Model, Social Media Personality
2010
| | |
| --- | --- |
| Weight | Under 115lbs (52.2kg) |
| Height | 5'3" (160cm) |
| Age | 28 |
| Date of Birth | February 9, 1995 |
| Nationality | Cuban, Russian |
| Profession | Fitness Model, Social Media Personality |
| Era | 2010 |
---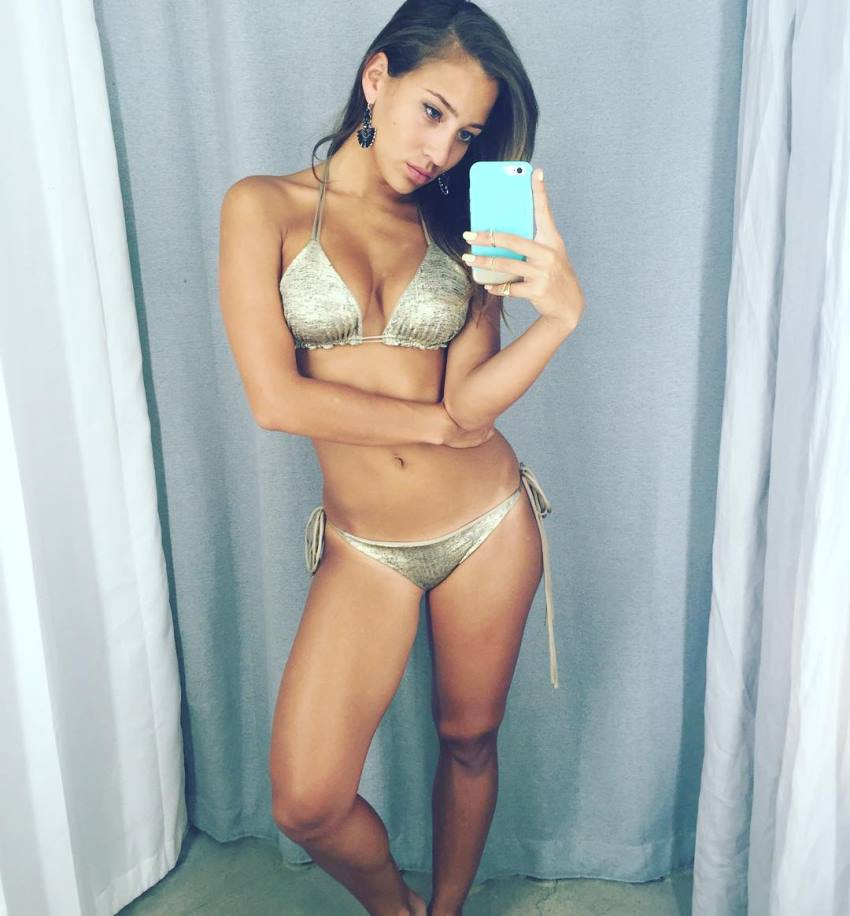 "The world is a magical, beautiful place. Don't get so caught up in the little things that you forget to enjoy the gift that is life. Every day is a present, that's why it's called the present."
Accomplishments
TV Appearances
Nickelodeon
Zoey 101
The Penguins of Madagascar
Victorious
The Garden
Unknown
---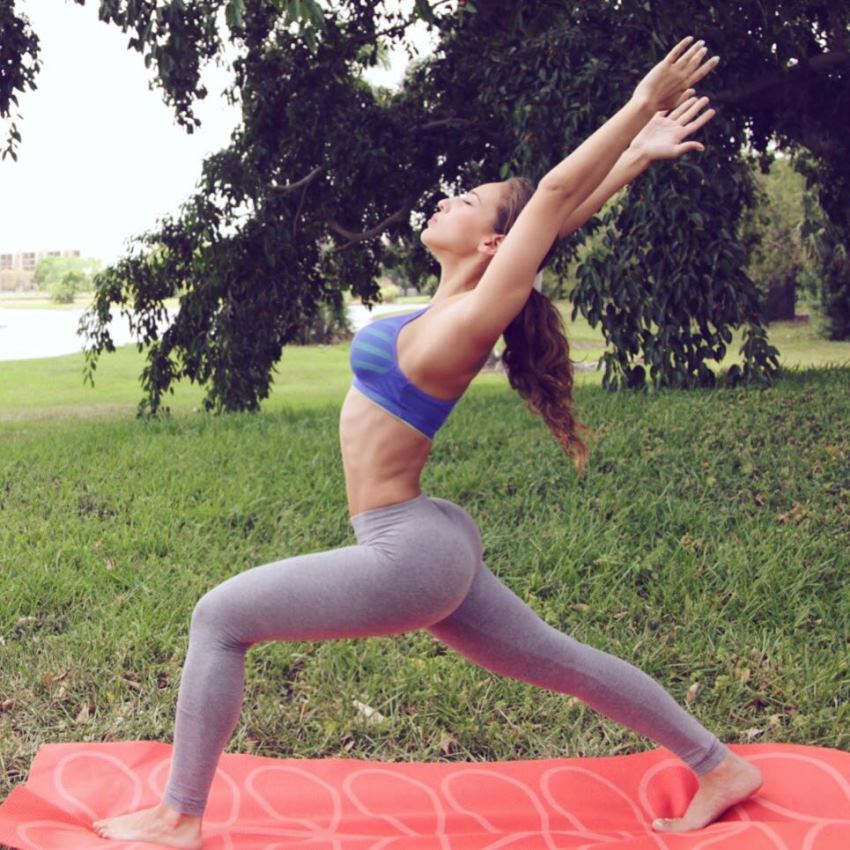 ---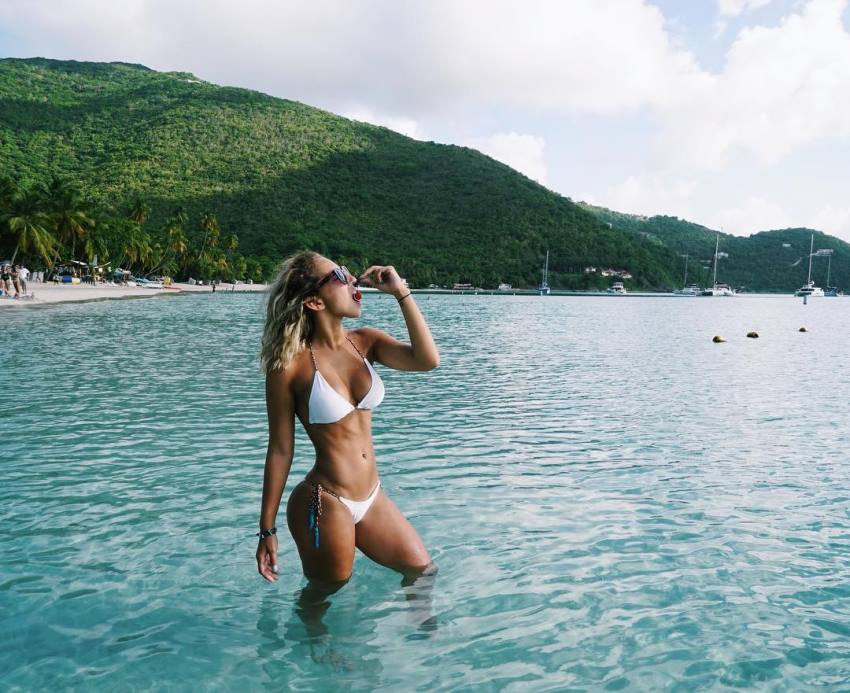 "Exercise is a celebration, not a punishment. The day you start seeing it as such, will be the day that you change your life."
Training
Training Anywhere
Vicky has many workout videos online, which show her training at home, using what she has available – to achieve the best possible result on her physique.
Many people took a liking to this simplistic approach; quickly endearing themselves with Vicky. In turn, she began uploading even more videos related to at-home workouts, and body weight exercises.
However, while Vicky loves the simplicity of at-home workouts; she always prefers weight training, if weights are available.
As a result, this half-Russian, half-Cuban fitness model sculpted her amazing figure through weight training – and later, successfully using body weight exercises to keep her muscles firm and lean.
---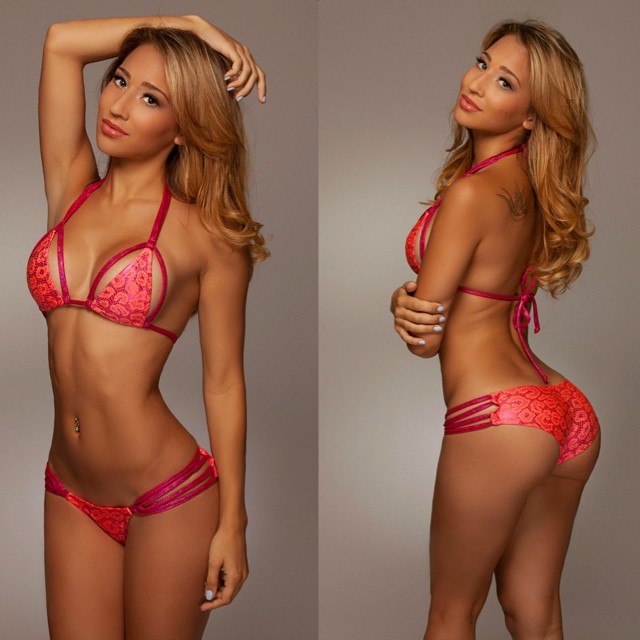 ---
At Home Glute Workout
This is one of many workouts Vicky shares with her viewers, and it focuses on glute training. Here's how it looks like;
20 Plank Side Kickbacks (kick each leg up and out)
20 Plank Straight Kickbacks (20 each side)
20 Curtsy Lunges
20 Side to Side Hops
20 Side Step Under Squats
20 Reverse Lunges
---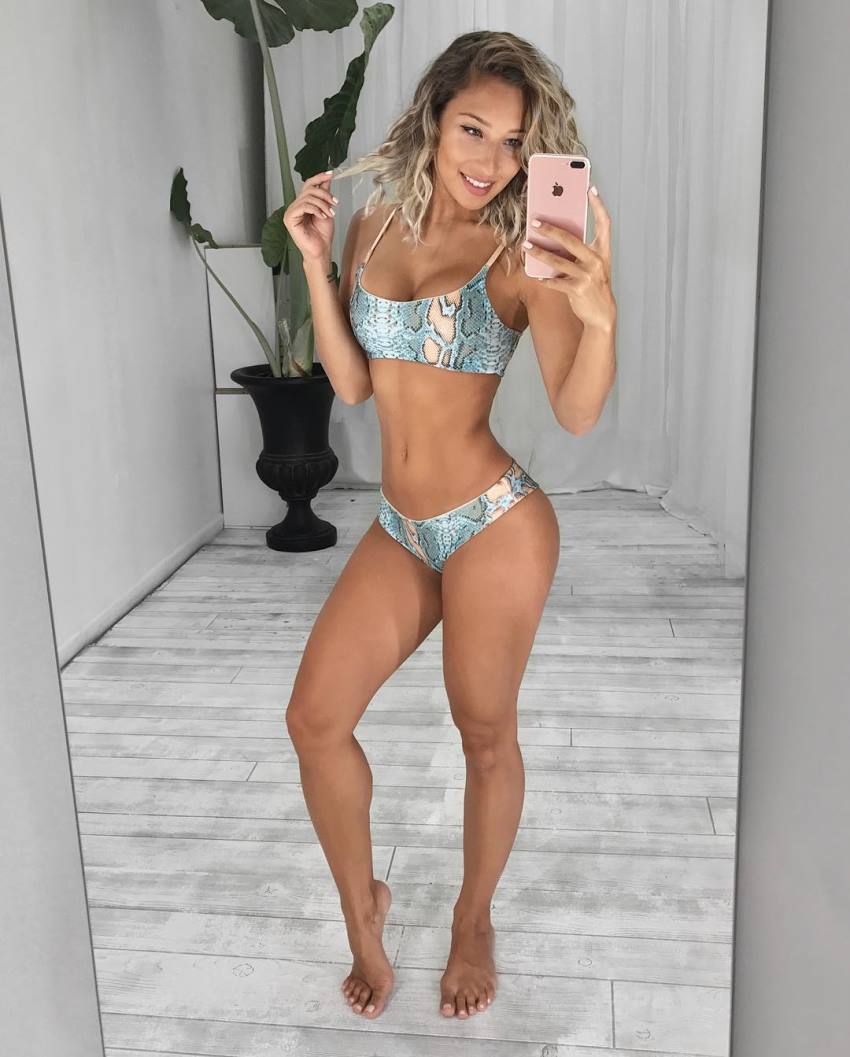 "Adding weight makes it more challenging, you know, the weight really makes you build muscle on your butt."
 Nutrition
Even though workout guides are something Vicky likes to share with her fans the most, she also recognizes the importance of having a healthy and clean diet.
To build her awesome legs and glutes, and to keep her entire body looking fit, Nicky eats foods such as lean poultry meat, red beans, bananas, coconut butter, brown rice, almonds, etc.
On top of this, Vicky also takes supplements for overall health and wellness, including;
Liquid Cold-Water Fish Oil
Magnesium
Zinc
Whey Isolate Protein
---
Editor's Tip

Inspired to reach your maximum potential like Vicky? Read our comprehensive guide on how fat burner supplements can really up your game!

---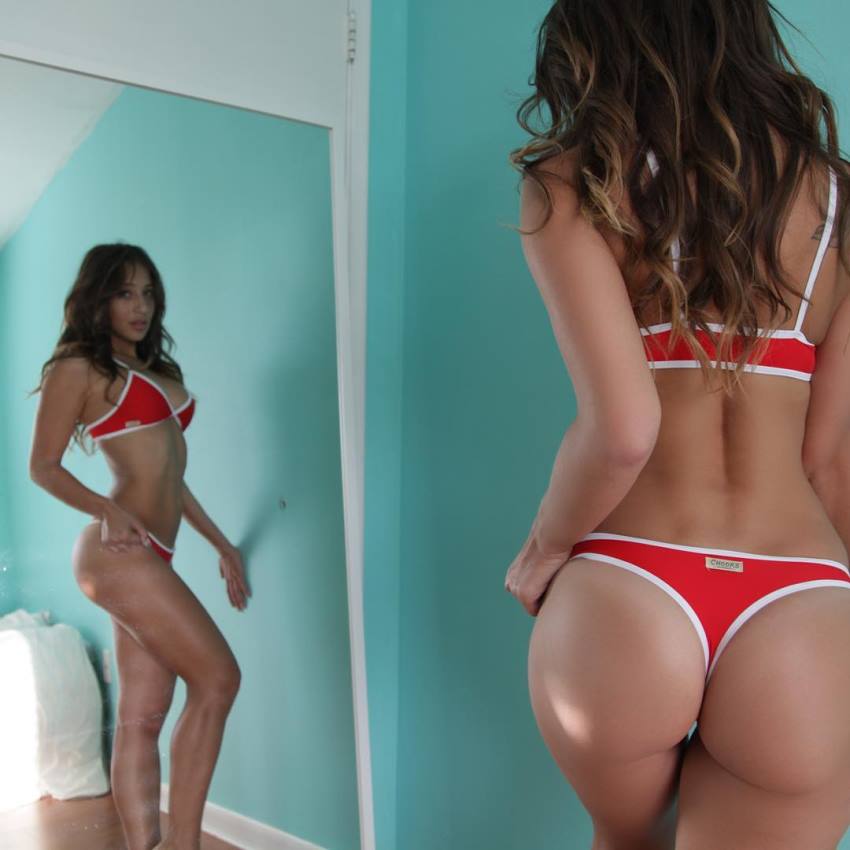 ---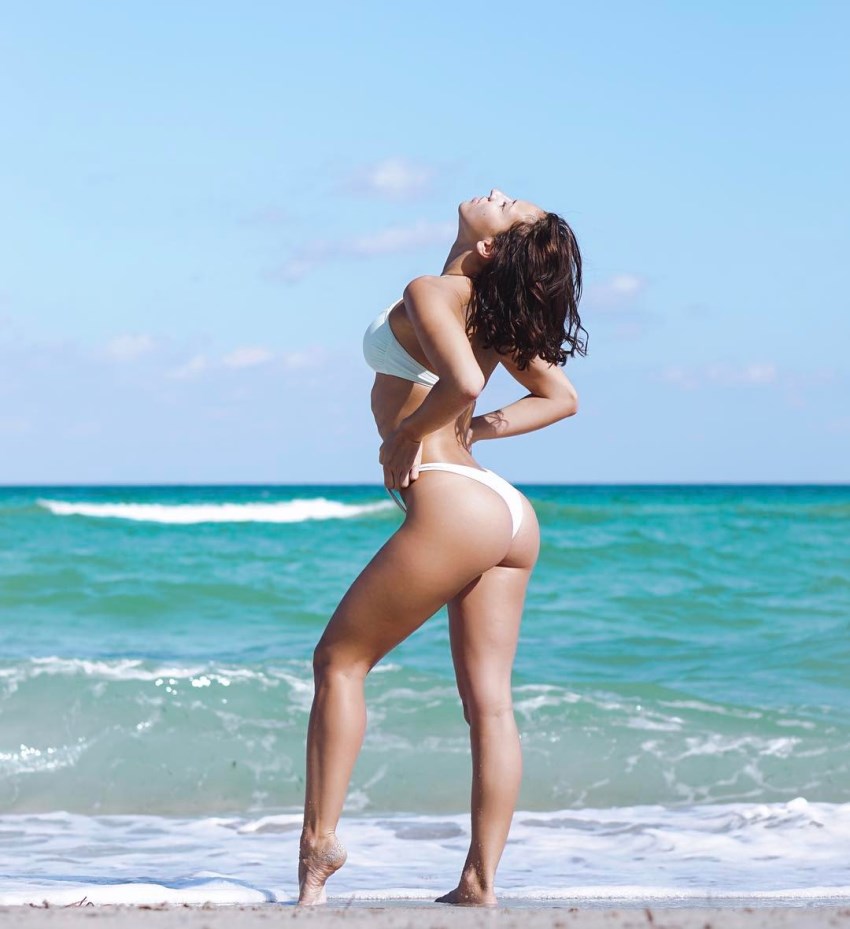 "I hear people complain about working out all the time. They complain that they don't have time. That the gym is too packed. And it goes on and on and on… And all this time they don't realize how much they take for granted.

That they have legs to move them and a heart that beats properly. They have the choice to nourish their bodies with good, healthy foods – when many people don't have the choice."
What we can learn from Vicky Justiz
Vicky Justiz pursued her passion for fitness from the moment she discovered it.
At first, she was interested in dance, songwriting, and later, acting. However, Vicky realized there's nothing more satisfying as eating clean and leading a healthy lifestyle.
If you have a passion for something, don't wait for it to come to you – instead, follow that passion, and work as long as it takes until that passion becomes your lifestyle.