Valeria Guznenkova is a Moscow born fitness model and social media icon. She's shown an incredible amount of dedication to her fitness goals ever since she became 'hooked' on the weightlifting, and fitness lifestyle.
Valeria has displayed a lot of potential throughout her years of training, where she's been a finalist in the Bodybuilding Federation Championships in Russia.
It was in 2014 where she competed in Moscow's Bodybuilding Federation in the Fitness Category, placing 6th overall taking home a Bronze medal.
Valeria has already shown a lot of drive and ambition in her recent competitions. If these recent events are anything to go by, it's clear to see she'll be making more appearances in years to come.
---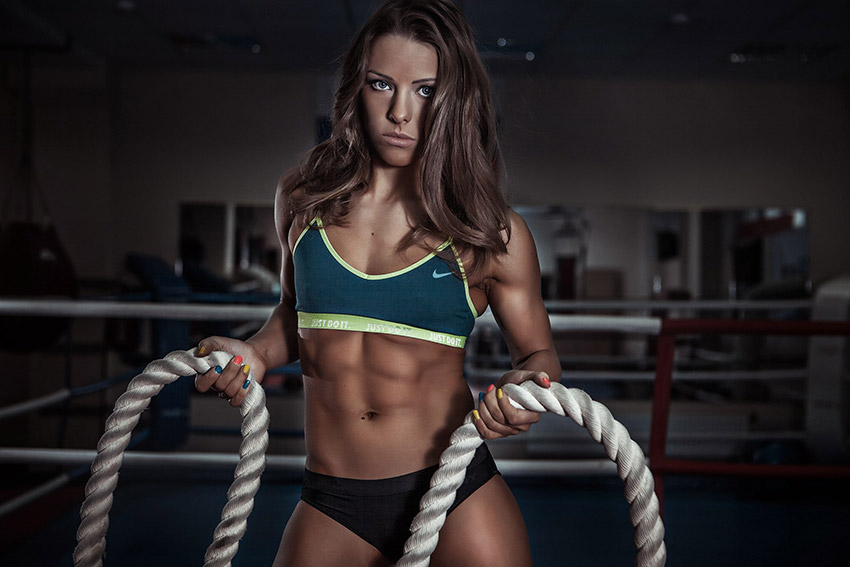 Full Name: Valeria Guznenkova
Year of Birth
Nationality
Profession
Era
1993
Russian
Model
2010
| | |
| --- | --- |
| Year of Birth | 1993 |
| Nationality | Russian |
| Profession | Model |
| Era | 2010 |
---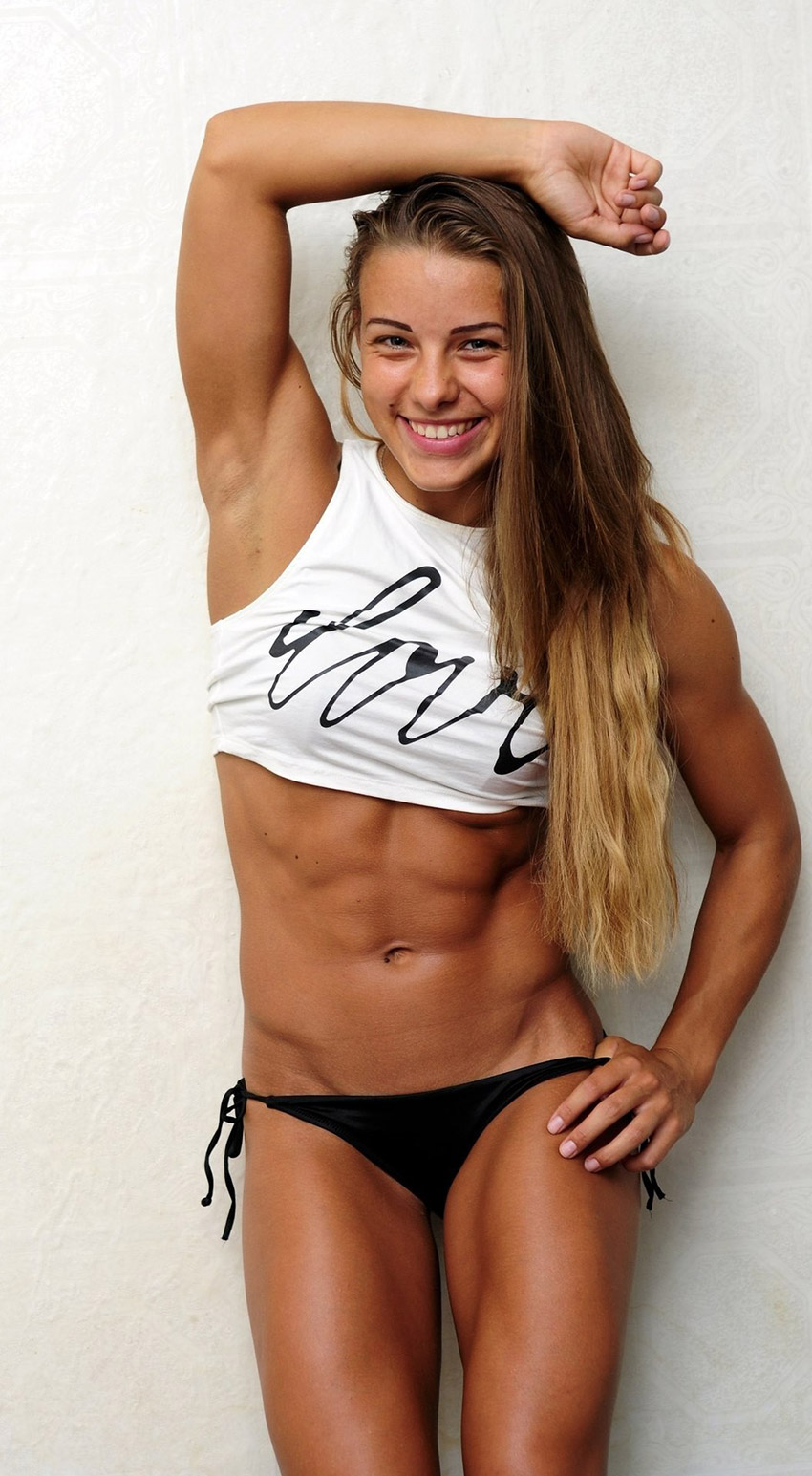 ---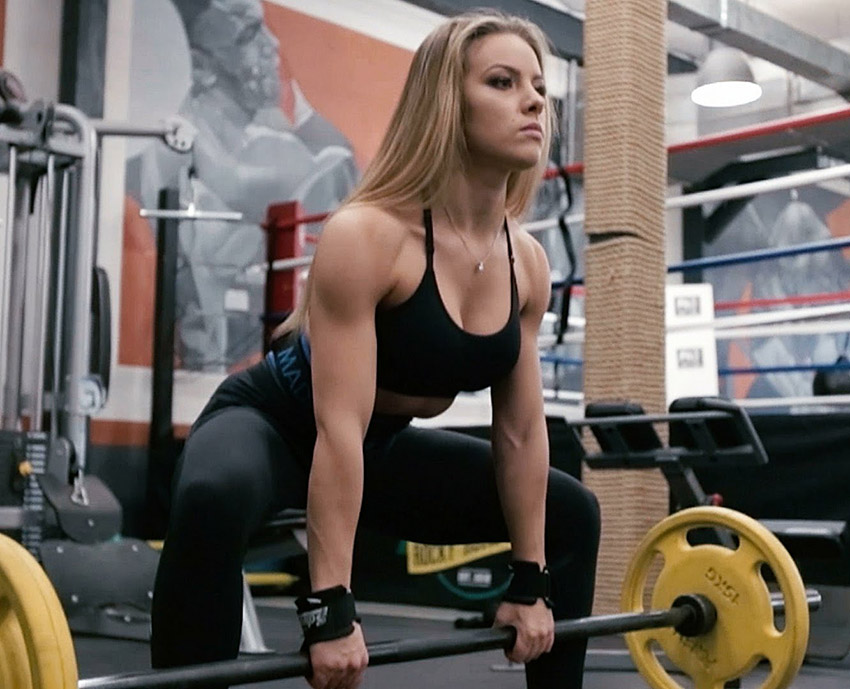 ---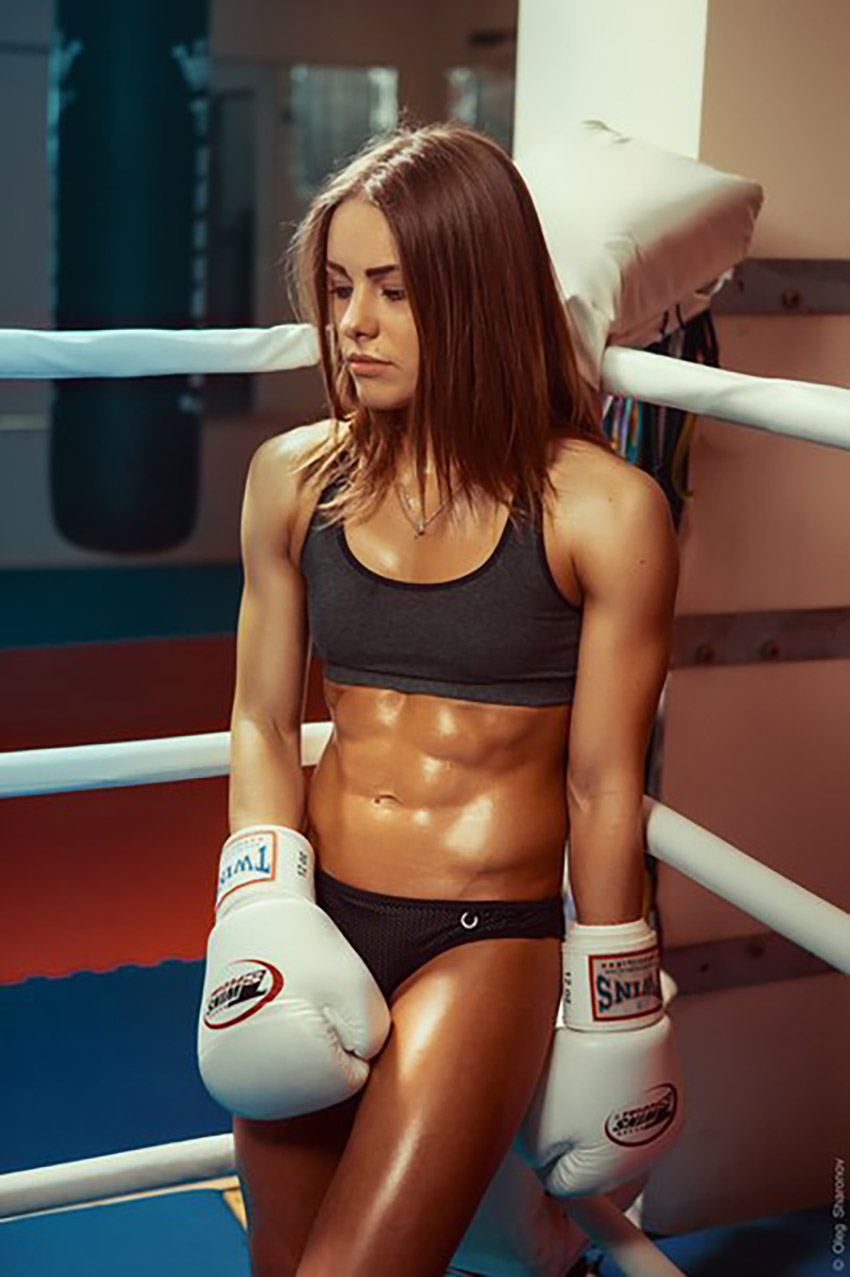 Training
Body-Weight Workouts
Valeria likes to train using plyometrics, static holds, and other explosive body-weight movements such as sprints.
As most of her training revolves around 'gymnastic' style movements. Such as body-weight lunges, leg raises, and pull ups, Valeria's body remains in a strong and healthy condition all year round.
She's able to achieve this by exercising on a regular basis. This is due to the fact she mainly trains using her own body-weight. Which makes for a quicker recovery process between workouts.
Compound Exercises
Apart from her love for body weight exercises, Valeria also likes to use heavier weights form time to time. It's during these 'heavier' periods of training she'll switch to using exercises such as deadlifts, squats, bench press, and bent over rows.
When Valeria switches to these heavier movements, she'll allows herself additional rest days compared to when she's doing body weight circuits. This additional rest time gives her muscles more time to recover. This in turn means that she can become stronger and more powerful, which makes her bodyweight sessions easier.
---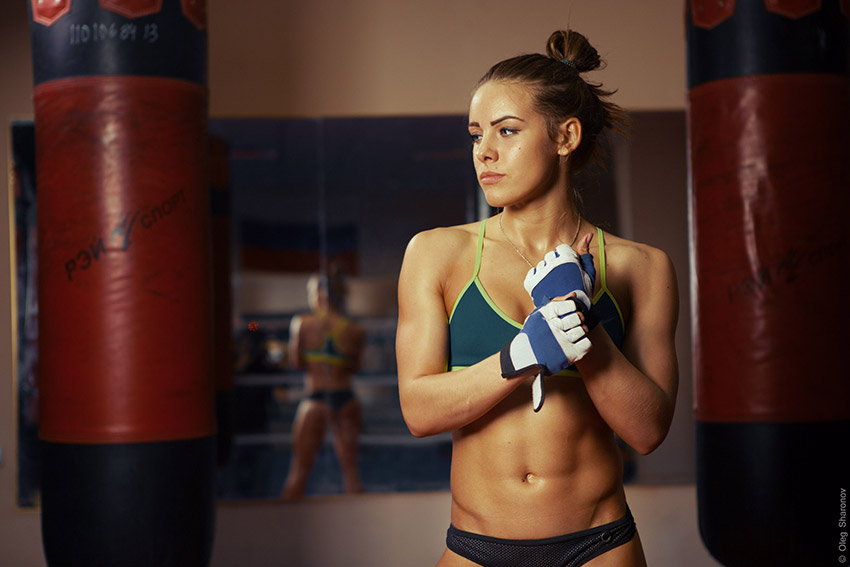 ---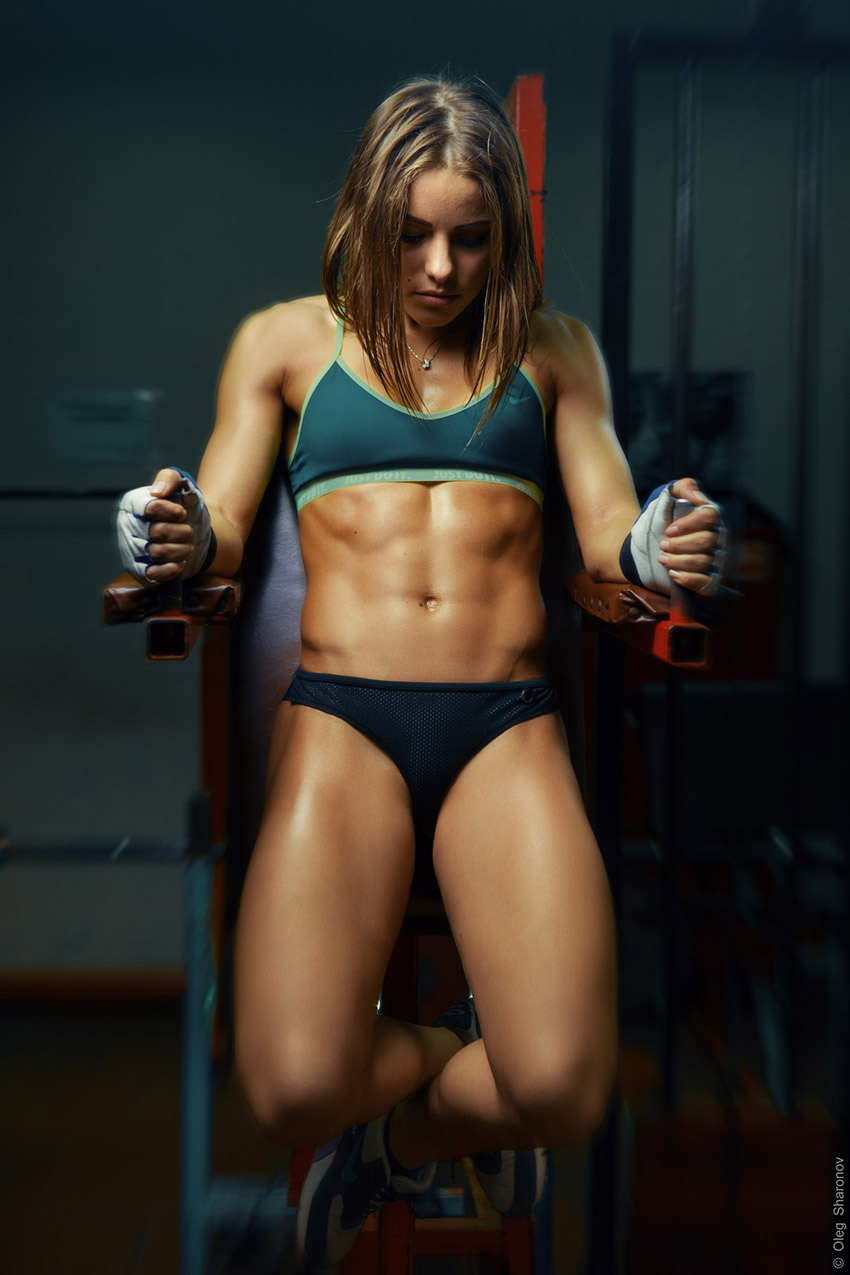 ---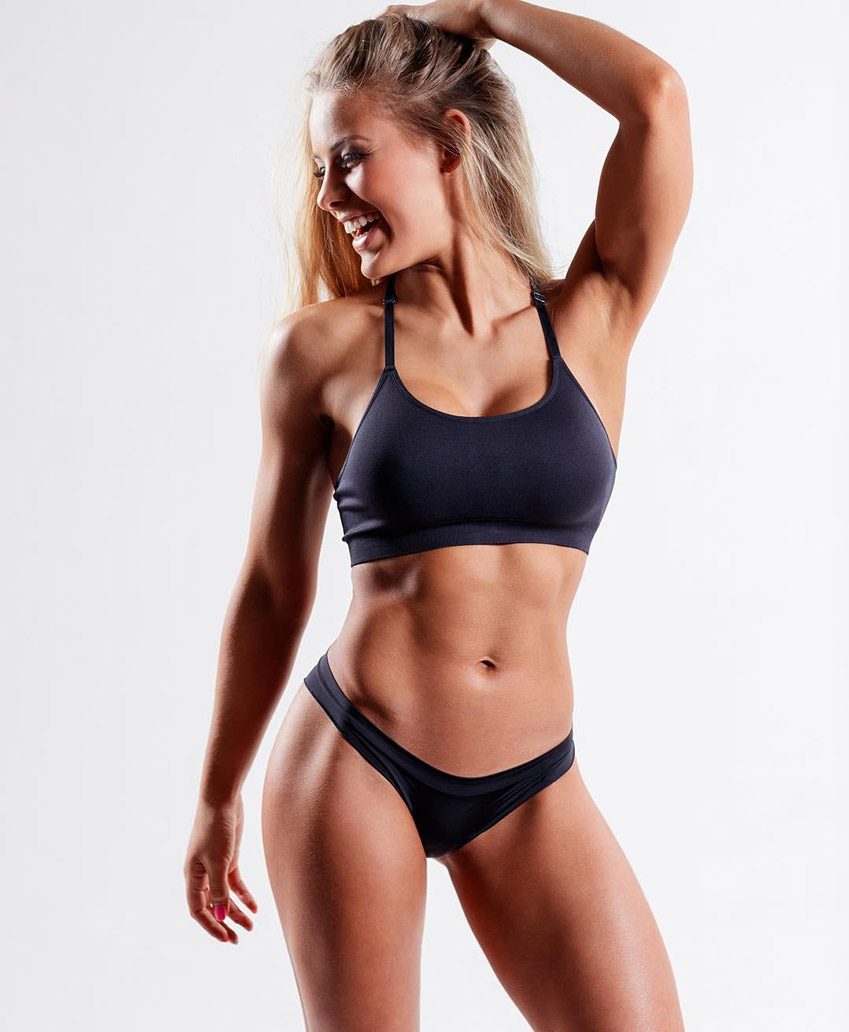 ---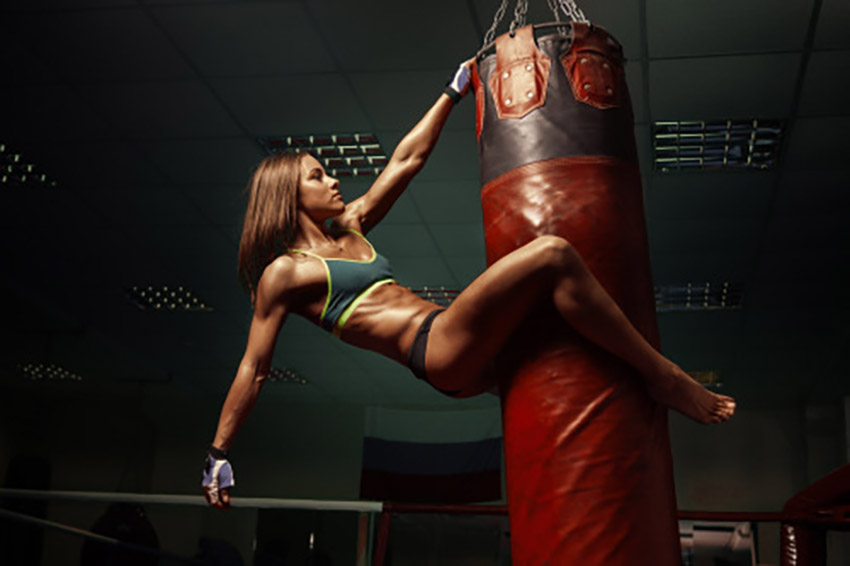 What we can learn from Valeria Guznenkova
If there's anything we can learn from Valeria Guznenkova, it would be to remain dedicated to your goals and never give up.
Valeria's body didn't take shape over night, the same goes for her career in the fitness industry, which took years of hard work and dedication.
If you want to make your goals into a reality, whether that is fitness, business, or personal, keep your goals in mind, and one day they could become a reality – just like Valeria Guznenkova's did.