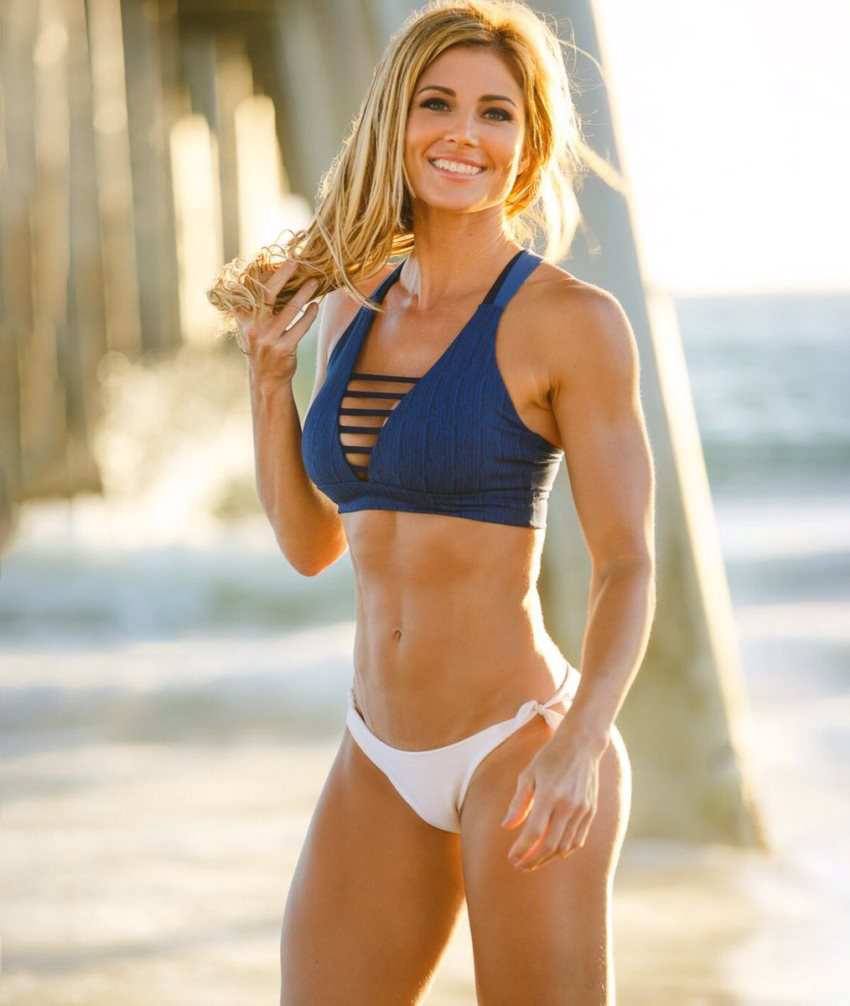 Torrie Wilson
Professional Wrestler, Fitness Competitor, Model, Actress
Torrie Wilson is a former professional wrestler, fitness competitor, model, entrepreneur, and actress from the United States. She's known for her performances in World Wrestling Entertainment and World Championship Wrestling, as well as for her incredible figure and presence on social media.
However, having a successful and happy life didn't come easily to Torrie. During her adolescent years, she suffered from serious mental and eating disorders – anorexia nervosa and bulimia. This 'dark' period lasted for over six years, from the age of 14-20.
Fighting against the adversity day-in and day-out, Torrie was eventually able to beat the disorders; using fitness as her way of becoming healthy once again.
Torrie hasn't looked back ever since – she's gone on to become an icon in the industry of fitness, wrestling, and entertainment.
This is her story:
---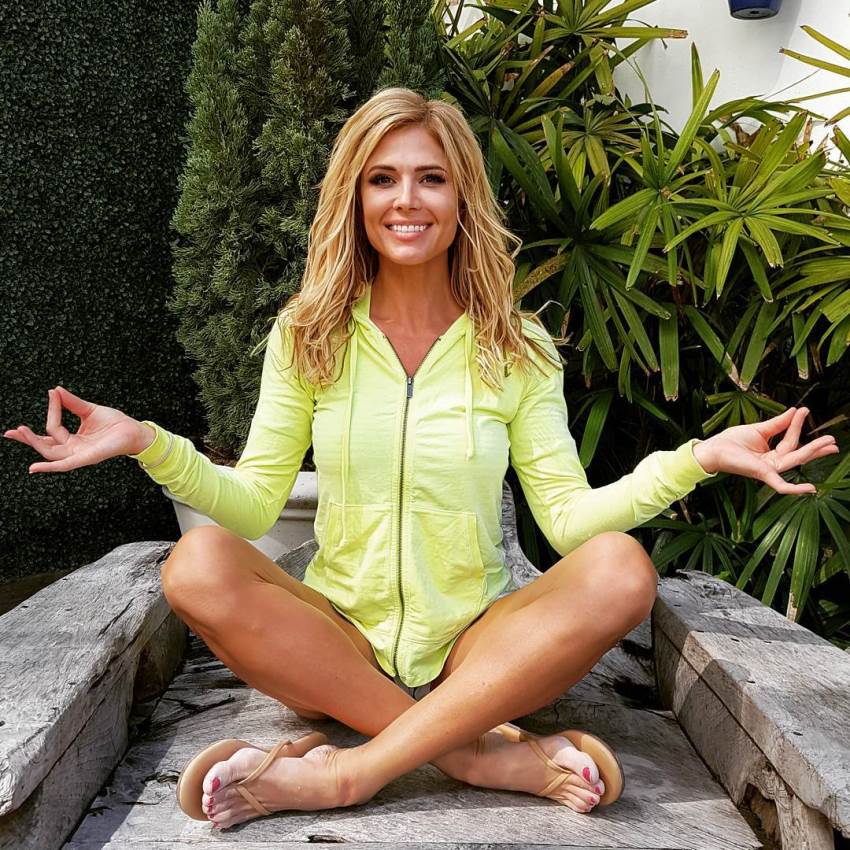 "The day we stop dreaming is the day our spirit starts to die. Never let someone dictate what is yours."
Athlete Statistics
Full Name: Torrie Anne Wilson
Weight
Height
Bust
Hips
125 - 135lbs (56.7 - 61.2kg)
5'7" (170cm)
39''
39''
Waist
Age
Date of Birth
27''
48
July 24, 1975
Nationality
Profession
Alias
American
Professional Wrestler, Fitness Competitor, Model, Actress
Samantha Torrie Wilson (Ring name)
Era
2000, 1990, 2010
| | |
| --- | --- |
| Weight | 125 - 135lbs (56.7 - 61.2kg) |
| Height | 5'7" (170cm) |
| Bust | 39'' |
| Hips | 39'' |
| Waist | 27'' |
| Age | 48 |
| Date of Birth | July 24, 1975 |
| Nationality | American |
| Profession | Professional Wrestler, Fitness Competitor, Model, Actress |
| Alias | Samantha Torrie Wilson (Ring name) |
| Era | 2000, 1990, 2010 |
---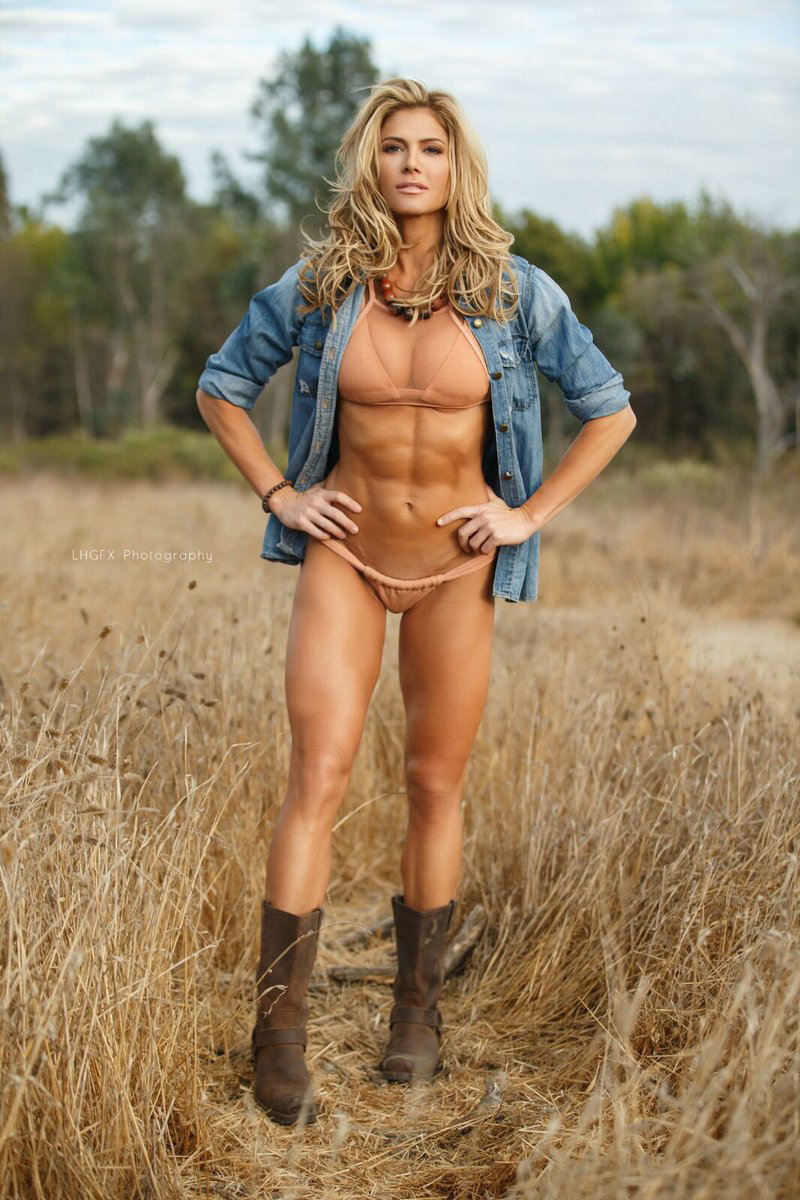 "Some days..the only way to motivate my butt to the gym is a cute outfit accompanied by my favorite music."
Accomplishments
Awards
World Wrestling Entertainment
Golden Thong Award (2002)
WrestleCrap
Moves, Entrance Themes, and Wrestlers Managed
Finishing moves

Nose Job (Sitout facebuster) – 2005–2007
Springboard back elbow – 2001; adopted from Tajiri
Swinging neckbreaker – 2002–2004; used as a signature move from 2005–2007
Tornado DDT, sometimes while running – 2003

Signature moves

Drop toe hold
Dropkick
Diving crossbody
Facial Wash (Stinkface, with theatrics)
Knife edge chop
Leaping clothesline, sometimes done repeatedly in session
Multiple pinning variations

Inside cradle
Roll-up
Schoolgirl
Sunset flip

Running corner clothesline
Spear, to an oncoming opponent
Snap suplex
Tilt-a-whirl headscissors takedown

With Candice Michelle

Double team finishing moves

Wrestlers managed

The Filthy Animals
Carlito
Jimmy Wang Yang
Shane Douglas
David Flair
Billy Gunn
Billy Kidman
Tajiri
Rey Mysterio

Entrance themes

WWE

"Lo-Fi Groove" by Jim Johnston (July 19, 2001 – August 6, 2001)
"Shadows" by The Crow (September 20, 2001 – November 3, 2001)
"Need a Little Time" by Lilian Garcia (December 24, 2001 – September 18, 2005)
"Not Man Enough for Me" by Jim Johnston (September 19, 2005 – May 1, 2006)
"A Girl Like That" by Eleventh Hour (May 22, 2006 – November 23, 2007)
---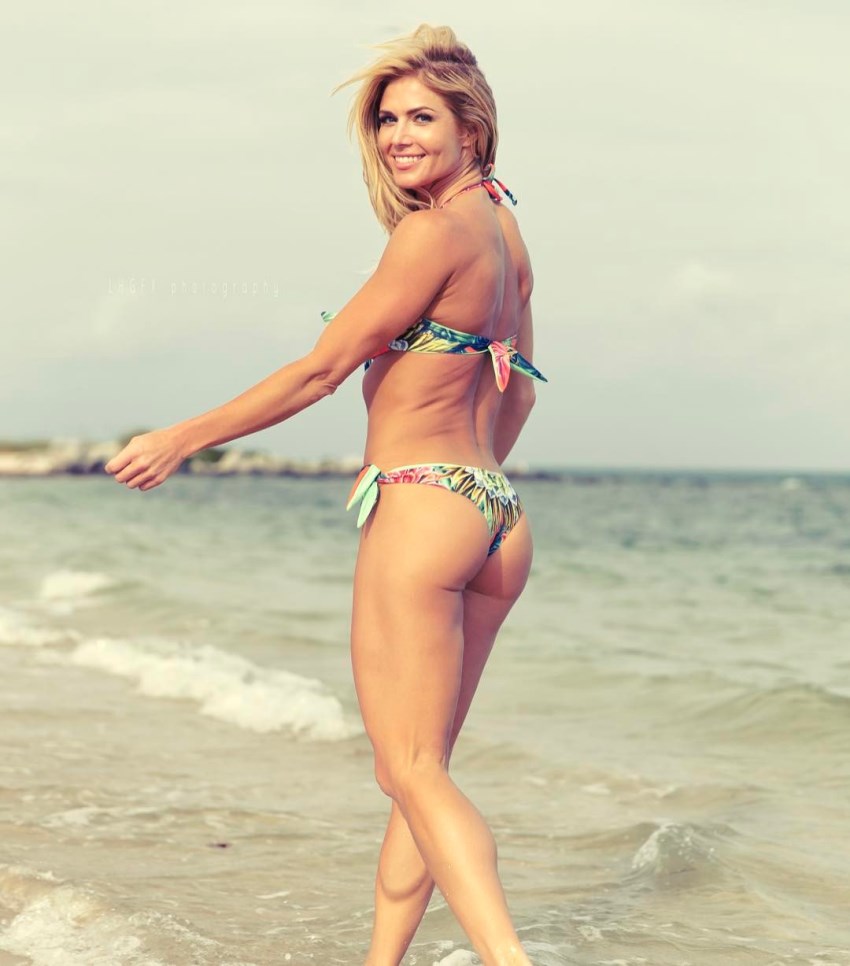 "The travel is the hardest part about WWE, but it's also the most fun of everything at the same time. Being away from home so much can be straining on relationships with your family and it can be pretty tiring. But I always go through phases where for a few months I'm really excited to go on the road and see some new cities, then for a few months, I just want to be home."
Biography
Torrie's Background
Torrie Wilson was born on the July 24th, 1975, in Boise Idaho. She describes herself as a "painfully shy" child; often times afraid of speaking up in school, or meeting new friends.
However, this didn't stop Torrie from engaging in school activities like cheerleading, dance, and later, competitive track and field. All of these disciplines and sports were something that Torrie enjoyed taking part in.
Modeling and Anorexia
Coming into high school, Torrie's interest in sports and dance grew weaker and weaker. Instead, she became passionate about modeling, and her mother even urged her to pursue it as her career.
Eventually, Torrie and her mother decided to visit a modeling agency one day and see where it would lead Torrie. To their surprise, the agency informed them that Torrie had too much body fat, and she would need to lose weight in order to be accepted for jobs.
Torrie decided she would start losing weight, but she became so obsessed with her physical looks in the process that she started suffering from anorexia nervosa, and bulimia.
---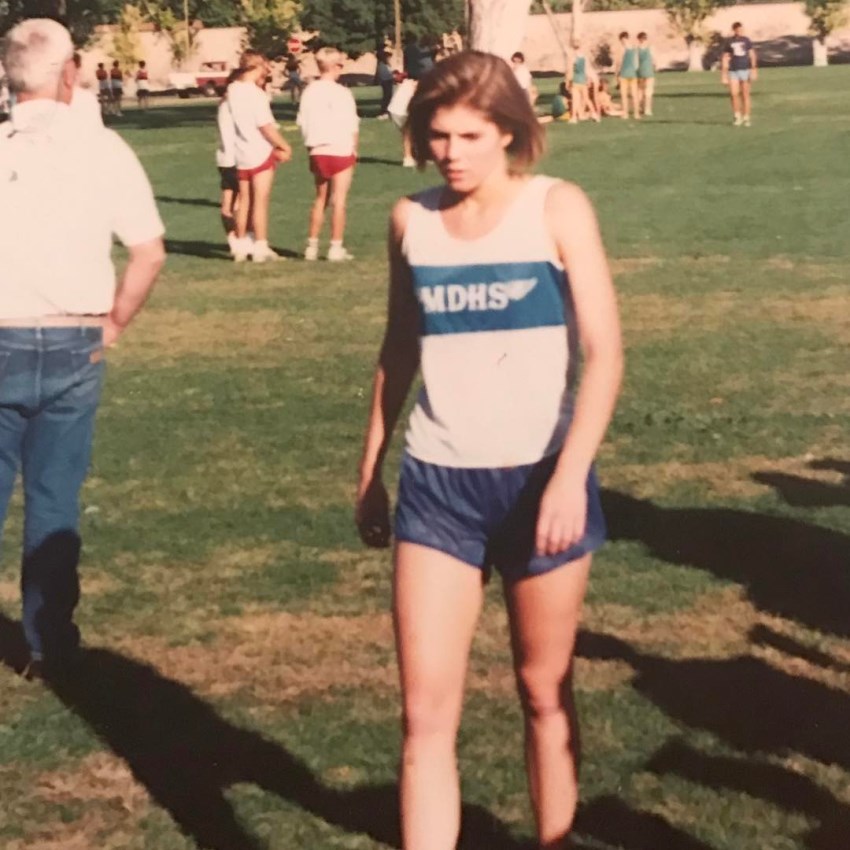 Torrie Wilson when she was a teenager.
---
Beating the Disorders
After bouts of depression, and many ups and downs on her journey towards recovery, Torrie finally started to take control of her life at the age of 20 – six years after she first began her battle with serious mental and eating disorders.
It was fitness that helped Torrie beat the disorders – through weight lifting, and eating six balanced meals per day, Torrie was able to regain control of her body, and the mind.
Fitness Competitor
Becoming 'captivated' with her new lifestyle of training and eating healthily, Torrie began contemplating about taking part in a fitness competition.
Shortly after, she made her debut in her first competition; taking home third place. Several months later, she won the 1998 Miss Galaxy contest.
For the next couple of years, Torrie 'lived and breathed' the fitness lifestyle. She regularly took part in fitness contests, and also, made sponsorship deals with a number of fitness companies; making a name for herself in the industry.
Start of Wrestling
Torrie's journey in wrestling all began in 1999, when she went to a World Championship Wrestling show with her boyfriend.
While she was backstage, Torrie was asked to walk out to the ring together with Scott Steiner, a professional wrestler. Torrie agreed, and from then on, her career in wrestling was underway.
She made her debut in the ring under the nickname "Samantha," as part of a story line where she seduced David Flair into turning against his own father.
During the performance, Torrie slapped David's father, and David took a taser and zapped him with it.
---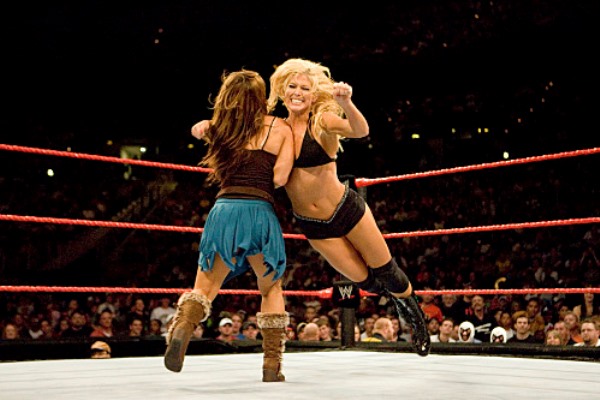 ---
Bash at the Beach
After her first major performance, Torrie took around two months off from appearing on WCW television, before coming back to accompany David Flair to the ring once again.
The pair appeared together for the second time at the 1999 Bash at the Beach; with Torrie as a valet (a person who accompanies the main performer) for David Flair, who successfully defended his WCW USA Heavyweight Champion Title against his opponent Dean Malenko.
Growing Reputation in the Ring
Between September 1999 and December 2000, Torrie accompanied a number of wrestlers and performers in the ring. Including David Flair, Eddie Guerrero, Billy Kidman, and Shane Douglas.
By the end of the 2000, Torrie was released from World Championships Wrestling; making one last appearance in the Spring of 2001 in the episode of Nitro.
Television Appearances
Torrie made her debut on TV screens on the 28th of June, 2001; portraying a villain in SmackDown! as part of The Coalition, aka, The Alliance.
During her performances in SmackDown!, Torrie often teamed up with another WCW performer Stacy Keibler. They made their debut together in a Bra and Panties match, at the Invasion pay-per-view event.
---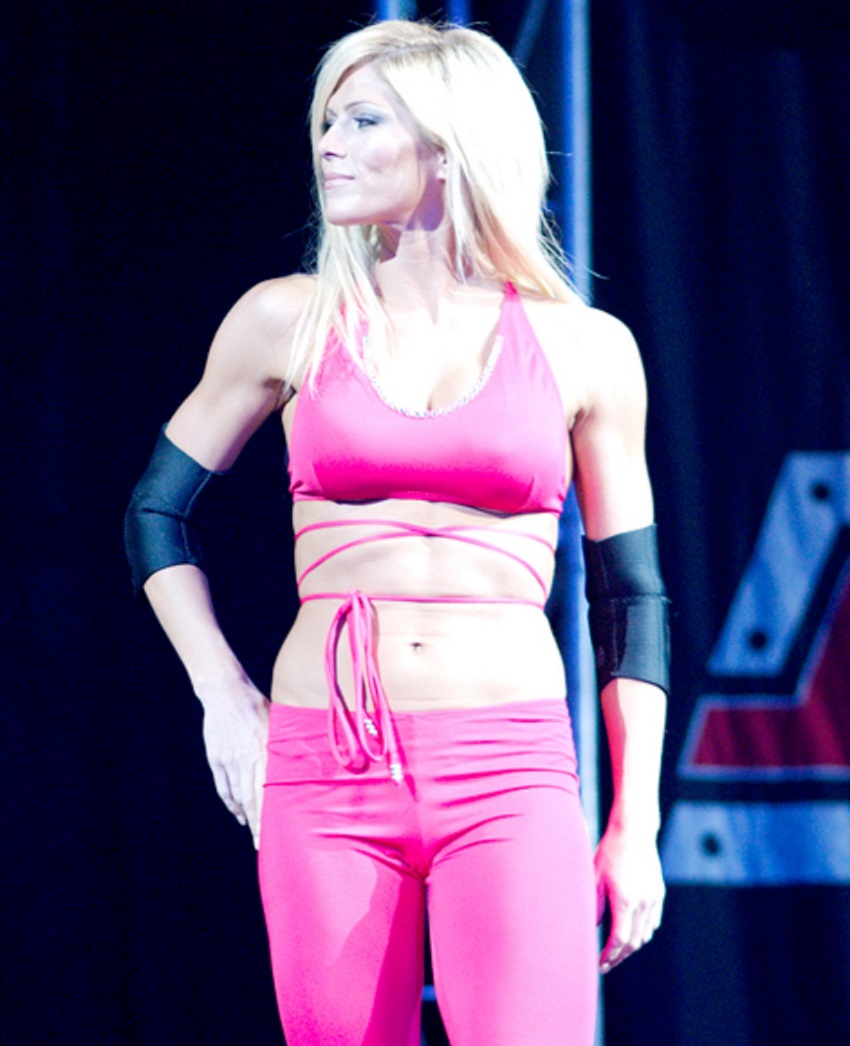 ---
Magazine Covers
In May 2003, Torrie was featured on the cover of an adult magazine for the first time in her career. Prior to this, she was a part of a short storyline quarrel with Nidia, a professional WWE wrestler.
This short storyline brought a lot of attention to Torrie, resulting in the magazine increasing in popularity, and demand.
Vince's Devils
Between 2005 and 2006, Torrie was a part of a villainous female wrestlers group; forming an alliance under the name Vince's Devils.
Alongside Torrie, the group consisted of Candice Michelle and Lisa Marie Varon, also known by her ring name Victoria.
On March 2006, the group Vince's Devils officially parted ways.
WWE Appearances
On August 22nd, 2006, Torrie made a special appearance on ECW brand, competing against Kelly Kelly, ECW Diva.
A winner of the contest wasn't decided, so they proceeded to a six-person mixed tag match; pitting The Sandman, Torrie Wilson, and Tommy Dreamer against Kelly Kelly's team which consisted of herself, Test, and Mike Knox.
After the match, Torrie's team was proclaimed victorious.
For the next two years, Torrie continued appearing on television and in WWE matches; including Raw, SmackDown!, and Summerslam pay-per-view event.
---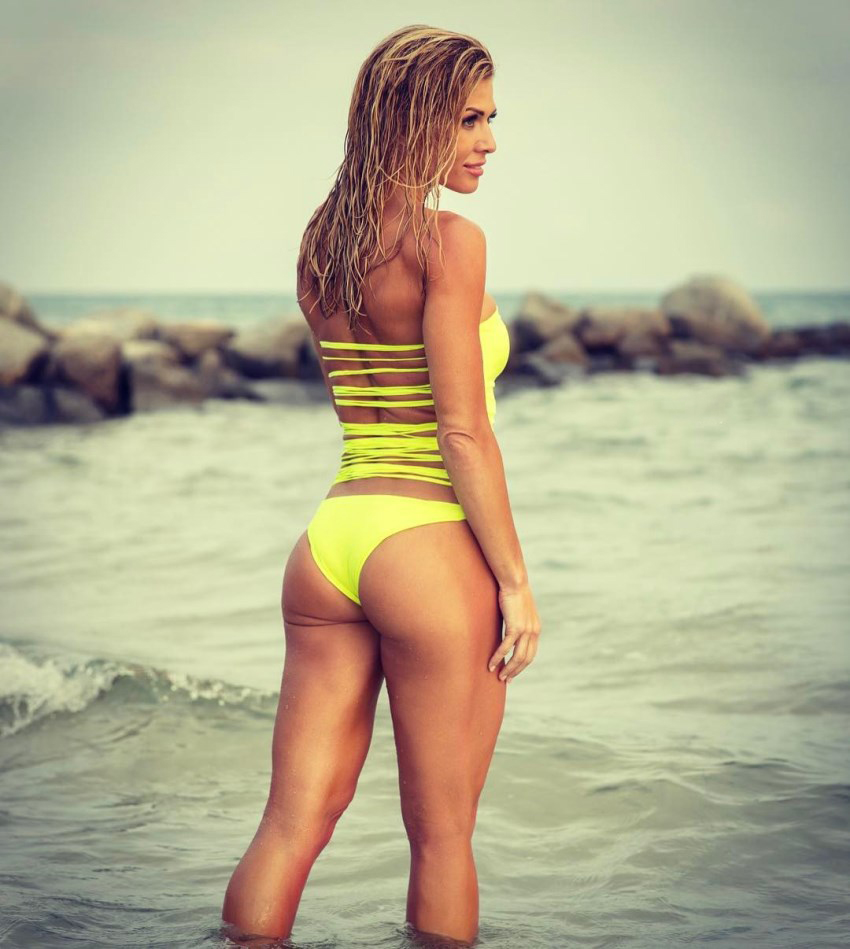 ---
End of WWE
Torrie's last WWE appearance was on November 23, 2007, in the episode of SmackDown!; where she defeated her long-time rival Victoria.
In November 2007, Torrie underwent a physical therapy to fix a back injury which lingered for months beforehand.
On the 8th of May, 2008, she was officially released from her WWE contract.
Making a Comeback
In 2009, Torrie made her return to the ring at WrestleMania XXV, together with other former divas.
They all competed in the "Miss WrestleMania" battle royal, and Torrie was eliminated by Beth Phoenix.
---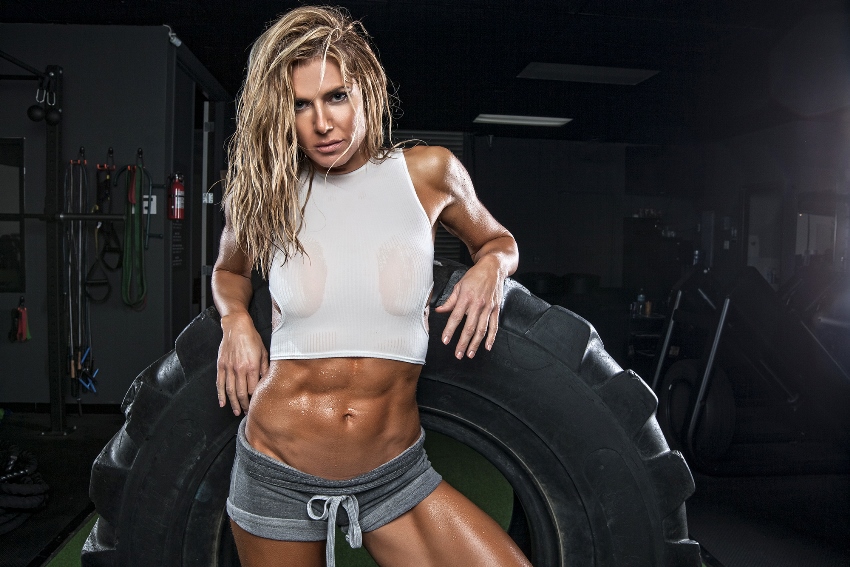 ---
Other Appearances and Accomplishments
Alongside her professional career in WWE, Torrie has also appeared in nine WWE video games. Some of them were WWE SmackDown! Here Comes the Pain, WWE SmackDown! Shut Your Mouth, WWE Day of Reckoning 2, WWE WrestleMania XIX, and WWE SmackDown! vs. Raw 2006, 2007, and 2008.
Torrie has also appeared in a number of magazines, including an adult magazine from May 2003, where she was featured on the cover.
In 2007, Torrie was number 43 on FHM's list of 100 Sexiest Women in the World. She was also featured twice on the list of the Most Desirable Women in the World; placing in 22nd spot in 2006, and in 65th spot in 2007.
Torrie has also made several music videos, alongside with her guest appearances in worldwide events like Special Olympics World Games, and TV reality shows such as I'm a Celebrity… Get Me out of Here!. Her music video, U Drive me Loca, came out in September 2011.
Torrie Wilson's Personal Life
Torrie is a big fan of Hulk Hogan, a legendary American professional wrestler.
In September 2007, Torrie launched her clothing line together with Nick Mitchell, a former wrestler.
In 2008, Torrie divorced from her husband Peter Gruner, with whom she lived in Tampa, Florida for five years.
On September 14th, 2008, Torrie appeared at a highly-attended event with a goal to raise awareness about health care needs of retired professional wrestlers.
---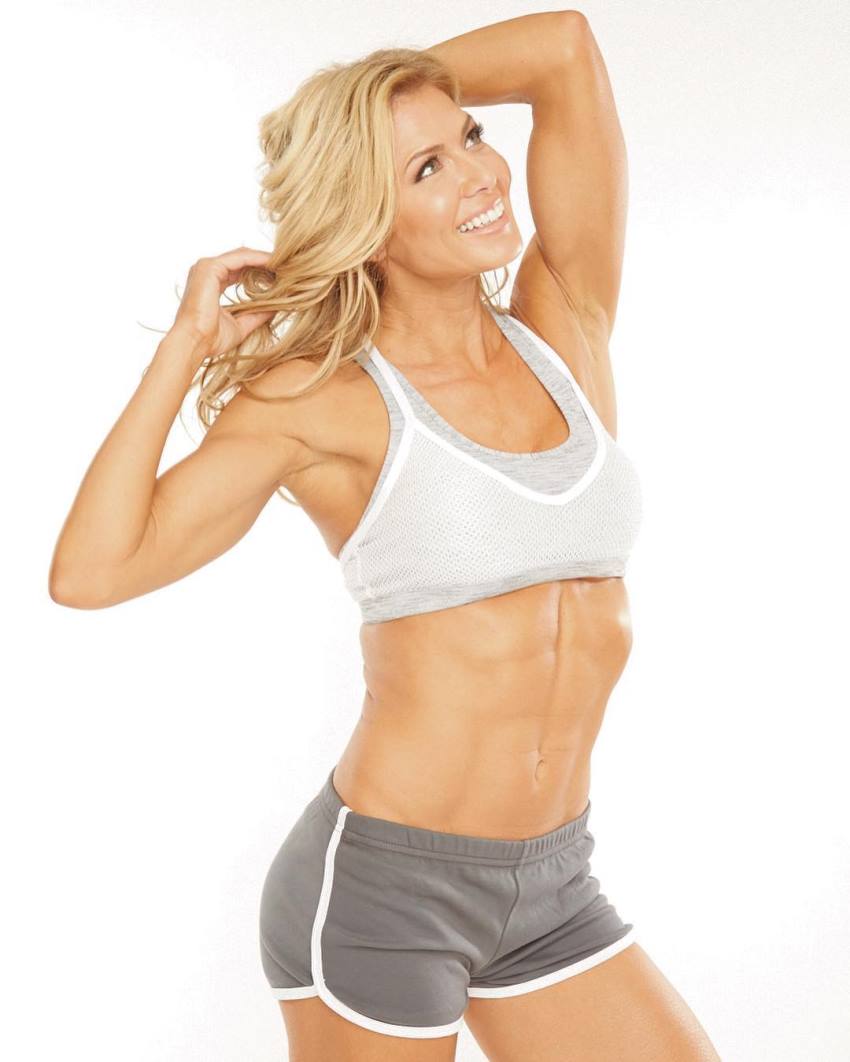 "Only a select few people are brought into our lives with the purpose to stay forever. Appreciate those just passing thru just as much as those staying. Everyone gives us a parting gift, a lesson. Many of our most precious lessons are given to us by the most difficult folks… so take note and choose to see things in a positive light."
Training
Balancing Weight Training with Bodyweight Workouts
To keep her body fit and strong for photo shoots and wrestling matches, Torrie incorporates both weight training in the gym, and at-home body weight workouts.
She says, both have their advantages and disadvantages; so combining them gives her the best results.
---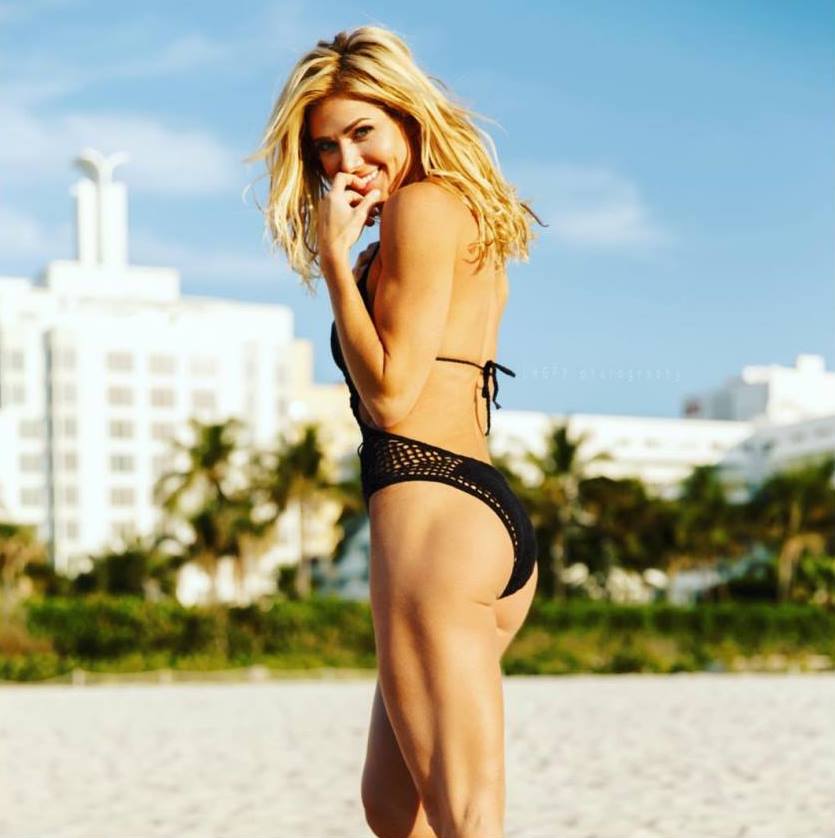 ---
Torrie Wilson's Full Body Circuit Workout
Kettlebell swings, 15 reps – Torrie always makes sure to move with her hips through the entire exercise. She starts by swinging the kettlebell down between her legs and then, she swings it up to her chest level. Then, she swings the kettlebell back down between her legs and repeats the process 15 times.
Kettlebell Squats, 12 reps – Torrie performs this exercise by sitting back like she would sit in a chair. As she squats down, she pushes her knees out, keeps an torso upright, and has her head and chest up. As Torrie rises back up, she drives through her heels, and then, repeats the entire movement 12 times.
Kettlebell One-Hand Snatch and Press, 8-10 reps – In this exercise, Torrie bends her knees and pushes her glutes back to get in the correct starting position. Looking straight ahead, she swings the kettlebell back between her legs, then immediately reverses the direction and accelerates the kettlebell upwards.
Kettlebell One-Legged Deadlifts – Similar to a regular deadlift in terms of the movement pattern.
Tire Smash, 10-12 reps – In this one, Torrie lays the tire on its side, and then starts smashing it; performing as many reps as she can in 30 seconds.
Elevated Pushup: 8-10 reps – Lying face down with hands wide apart, Torrie places her toes on top of an item so that she is elevated. She then proceeds to do the exercise as she would do normal push ups.
Chains or Ropes, 30-60 seconds
---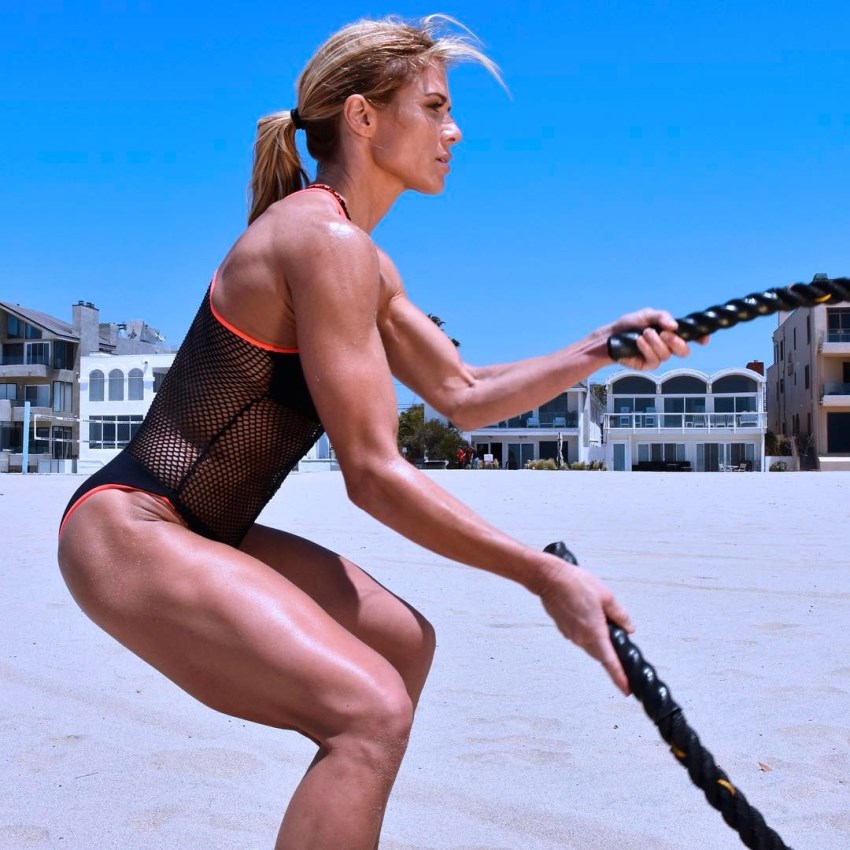 "It's hard to truly appreciate all the light around you until you have seen darkness. When we understand it's a necessity for us to grow and thrive more than ever, it takes a little of the sting away. Someday you will look back and be grateful, so smile at what the future holds."
Nutrition
Keeping it Simple and Effective
After years of experimenting with different diets, including keto, IIFYM, intermittent fasting, and so on – Torrie has come to a conclusion that simplicity is the key to achieving results in the kitchen.
Most of the time, Torrie prepares her meals in advance, or orders pre-cooked meals. This way, she saves herself a lot of time, and also, avoids unhealthy foods.
As for the specific foods she consumes, they are lean meats, fish, eggs, whole wheat bread, brown rice, lots of fruits and vegetables, and nuts.
---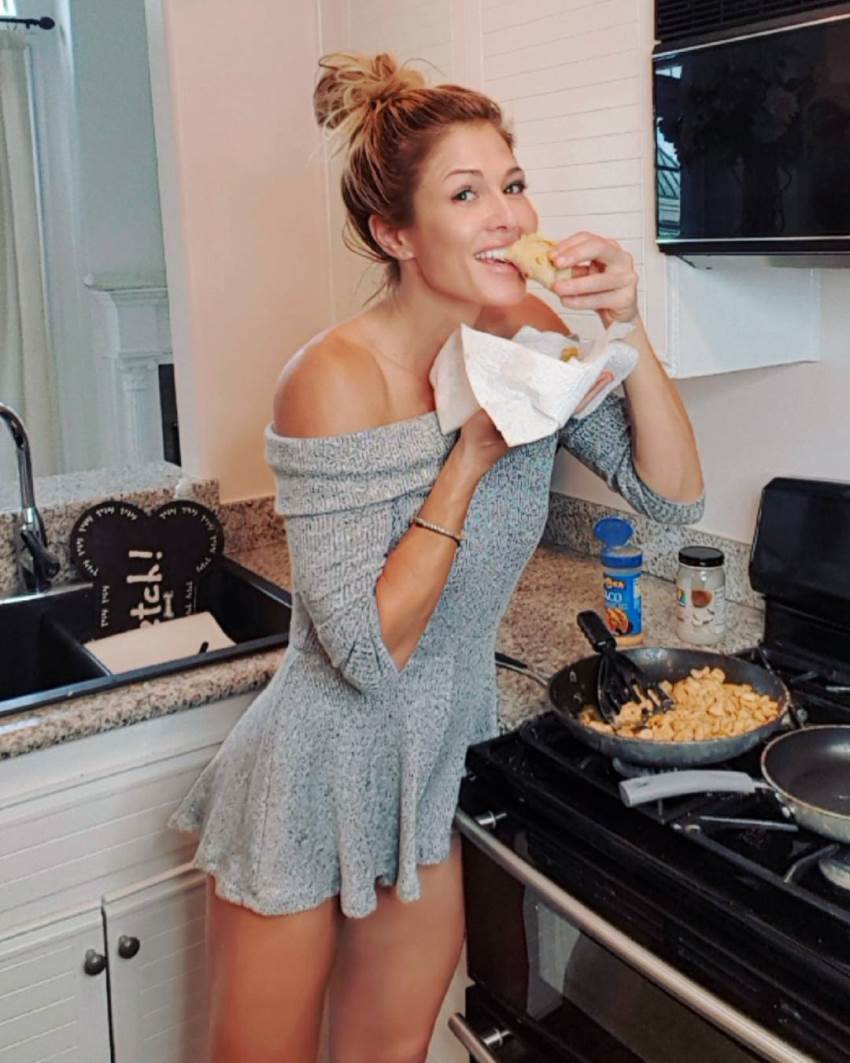 ---
Torrie's Advice For Staying Fit
Set your goals
Always eat healthy foods
Start reducing your calorie intake
L-Tyrosine Supplementation
Torrie isn't a fan of using too many supplements, she only takes one – L-Tyrosine. Talking about the supplement, Torrie said it helps her with focus, mood, and energy levels.
---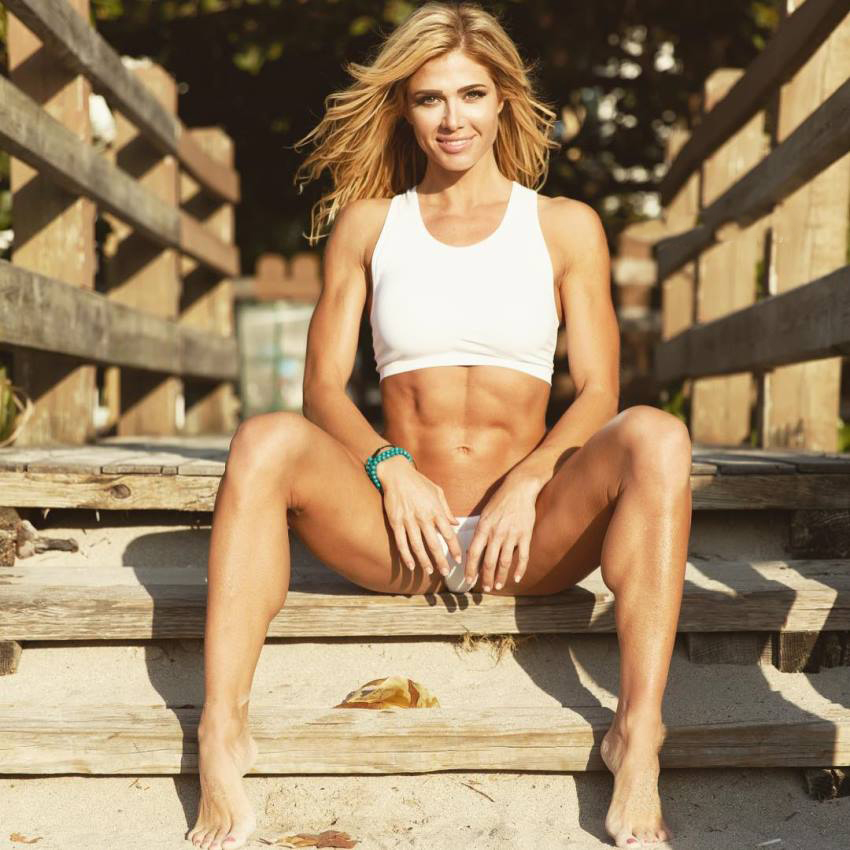 Idols and Influences
While there are people in the fitness and wrestling industry that have inspired Torrie to become her greatest version, it was her own dedication and commitment that kept her on the right track throughout her entire journey.
Thanks to her strong mentality and willpower, Torrie was able to beat anorexia and bulimia, and eventually – become an icon adored by people from everywhere.
Still, Torrie mentions Hulk Hogan, a legendary American wrestler, as someone whom she likes to watch. She also said that Hulk inspires her to push through challenges in her career and in everyday life.
---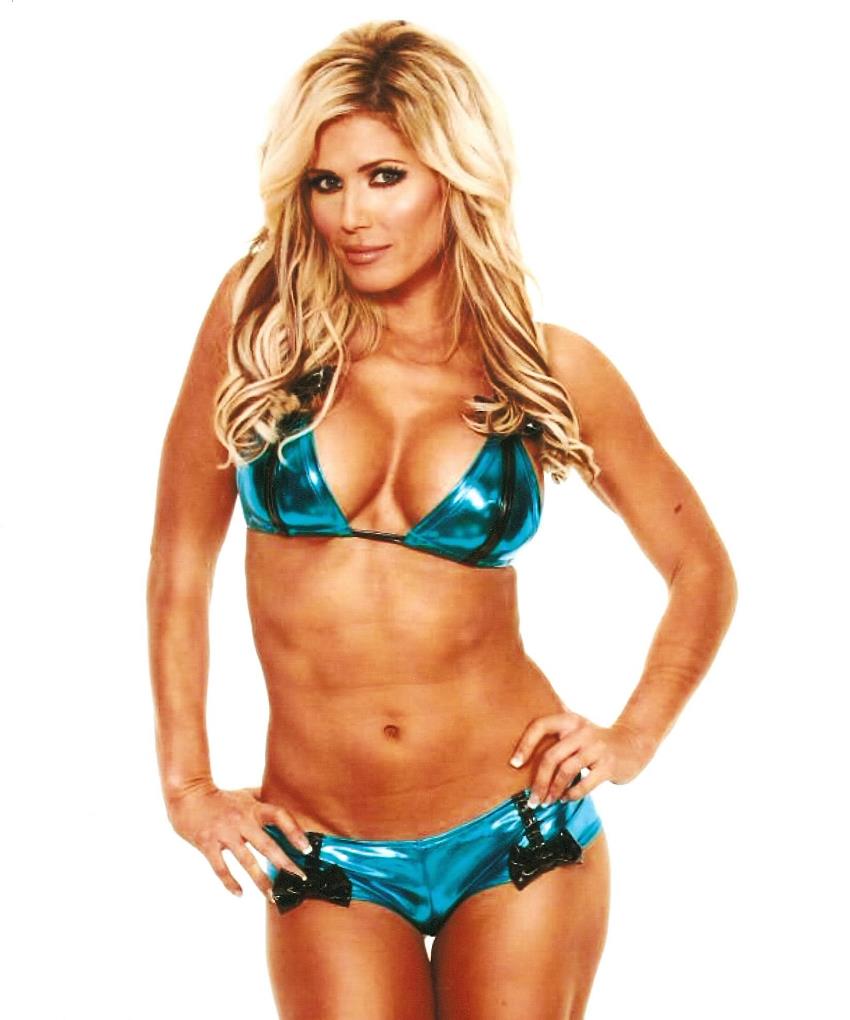 "Most things hurt in the ring. When you fall on your back, it's not like you're falling on your bed, it's a pretty hard surface. When someone slaps you across the face, it hurts. You're really getting slapped across the face. It's very hard to sit there, not flinch, and pretend like you don't know that it's coming. Sometimes it's a lot harder to be a Diva than people think."
What we can learn from Torrie Wilson
Battling against anorexia and bulimia during her 'tender' teenage years, and beating them regardless of the difficulties leaves us with a strong message from Torrie.
She's taught us that no matter the obstacle in life, if you have the right mindset – it's possible to overcome it. Torrie not only overcame one of her biggest obstacles, she also became an extremely successful person in the process.
If you ever find yourself going through a difficult situation in your life, remember Torrie and her story. It might help you go through that situation with a little more ease, and possibly, come out stronger than before – just like Torrie Wilson did.
"We have the power to do anything we want. To overcome the craziest obstacles. I'm so proud of all that I have conquered and can't wait to conquer that next mountain! You have all the power you need right inside yourself. " – Torrie Wilson