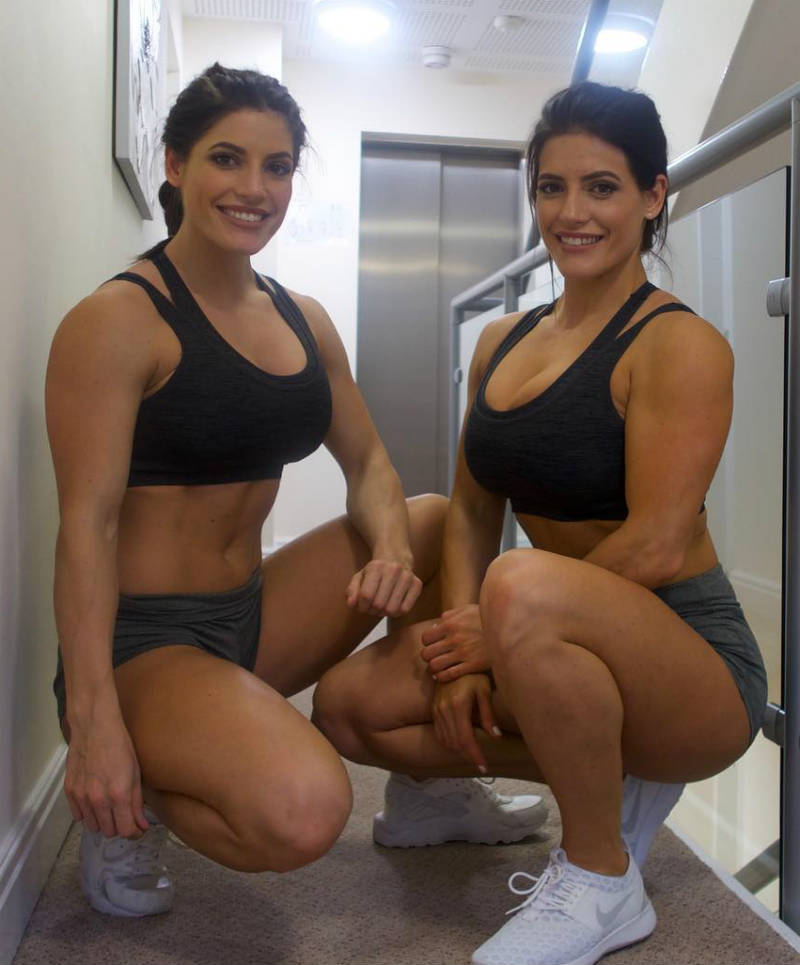 The West Twins
Fitness Models, Sponsored Athletes, Bodybuilders
From a small town called Newcastle-under-Lyme in Northern England, Jennifer and Lucy West are a pair of sponsored athletes, personal trainers and social media celebrities. "The West Twins" attracted a large fan base in the 2010's, due to their realistic portrayal of the fitness lifestyle, as well as their motivational posts aimed at women and stay-at-home mothers.
While the sisters have enviable physiques today, this wasn't always the case. In fact, they had spent most of their lives unhappy with their bodies, trying a lot of diets in order to lose weight and develop tone. After realizing that the gym was the only place to develop the glutes and arms they wanted, their lives changed forever.
Fast forward to today and the West Twins are popular social media icons. They have developed themseleves brand – landing sponsorship deals with leading supplement companies. They continue to train together, always pushing towards their fitness goals and attracting more fans in the process.
---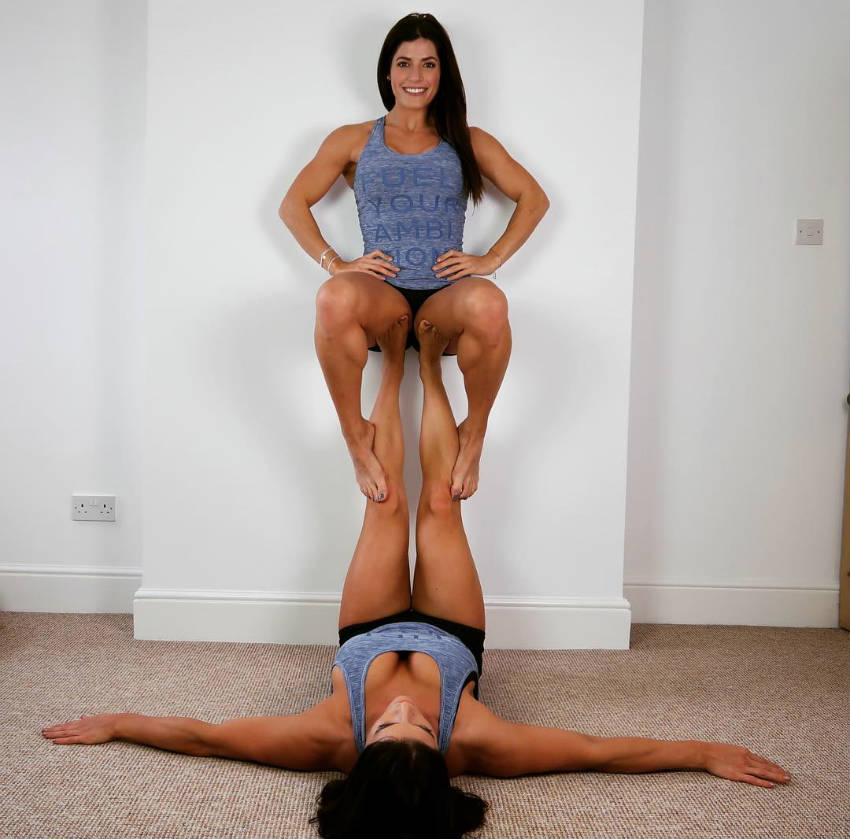 "My party trick is probably the piston squat when you squat down with one leg. I can do it in a tight fitting dress, high heels and my handbag."
Athlete Statistics
Full Name: Jennifer West, Lucy West
Weight
Height
Year of Birth
Nationality
125 - 135lbs (56.7 - 61.2kg)
5'8" (172.5cm)
1988
British
Profession
Era
Fitness Models, Sponsored Athletes, Bodybuilders
2010
| | |
| --- | --- |
| Weight | 125 - 135lbs (56.7 - 61.2kg) |
| Height | 5'8" (172.5cm) |
| Year of Birth | 1988 |
| Nationality | British |
| Profession | Fitness Models, Sponsored Athletes, Bodybuilders |
| Era | 2010 |
---

"We get plenty of attention when we are out".
Accomplishments
Social Media Celebrities
Sponsored Athletes
---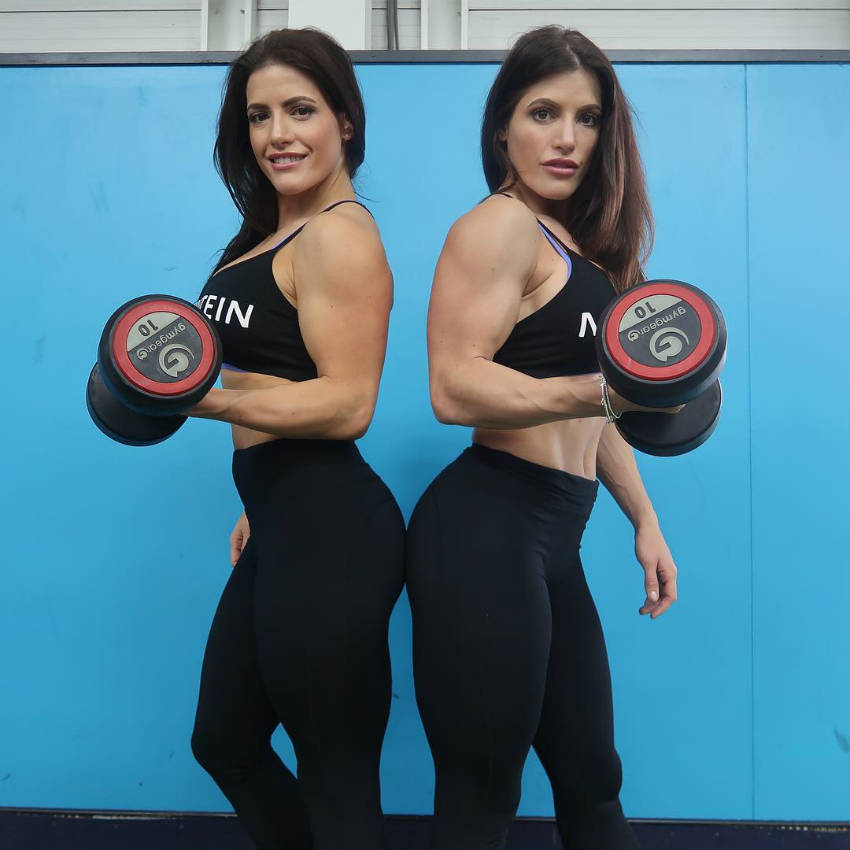 "Keep reminding yourself of your goal… respect the body that you have."
Biography
Bodybuilding Beginnings
The West Twins started working out properly in the early 2010's. They were both unhappy with their physiques and had tried several diets, but even with hard work, eating well on its own didn't help them develop their desired curvy, toned physique. They knew they needed to try something else.
Lucy was the first of the pair to discover weightlifting. She knew that the only way to develop great glutes and legs would be to actually get in the gym, so she worked out hard for a year, planning an amateur competition in 2014. She says that the thought of being on stage in a bikini made her work very hard, as she didn't want to look bad and be embarrassed on stage.
After coming 3rd place in her competition, Lucy says her sister was immediately inspired to follow her bodybuilding path. Jennifer had already been working as a personal trainer at this stage, so she began lifting weights with her sister when she could. Following this, they both decided while on a holiday to Crete that they could inspire others to do the same with unique twin workout videos.
---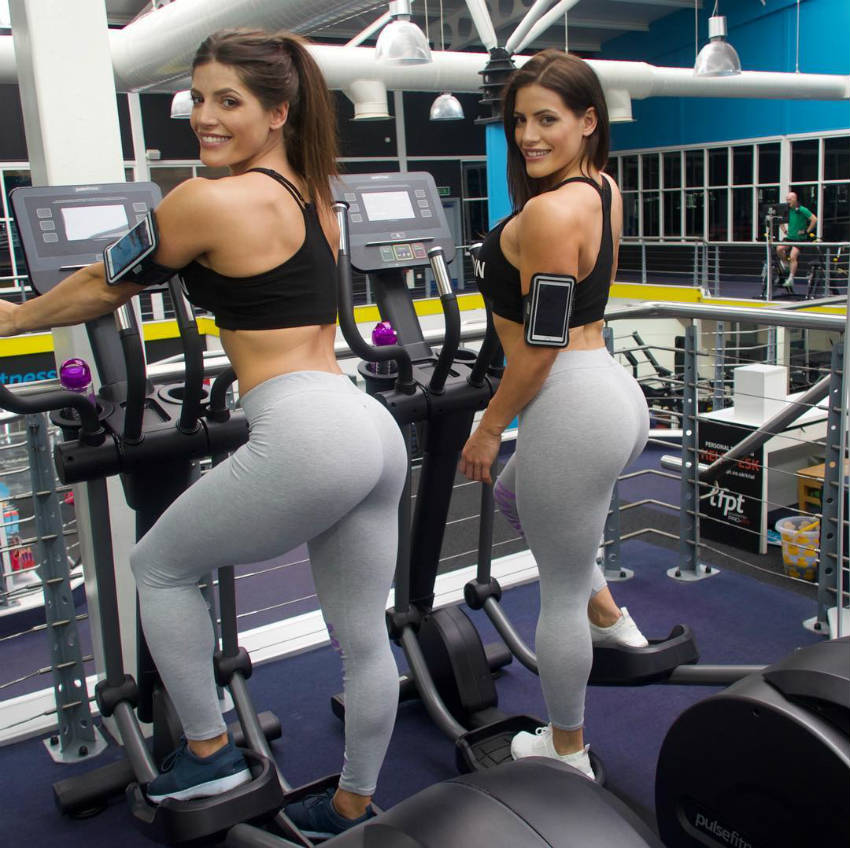 "When we were growing up girls on the whole were not muscular or sporty; it was as if they thought they had to look a specific way."
---
Social Media
Without social media, the twins may not be where they are today. After deciding that they would pursue a career in the fitness industry, they hired a manager to show them how to use Instagram as a business.
They gradually developed a fan base through Instagram, so began increasing their video uploads on YouTube to reach out to more potential fans. It was at this stage, that they began to consider who they were going to target with their videos and posts.
The twins decided that they would focus on helping anyone who isn't happy with their physique, but particularly women and stay-at-home mothers. They want to show the positive side of bodybuilding, focusing on realistic images of their bodies and lifestyle, as opposed to airbrushed posts and false representations of permanently visible abs.
Sponsored Athletes
As the twins gained fans, they also managed to pick up a sponsorship deal from a major UK supplement company. This company supplied them with a lot of their products, helping them make gains, as well as paying them for photo-shoots and their involvement in marketing campaigns.
---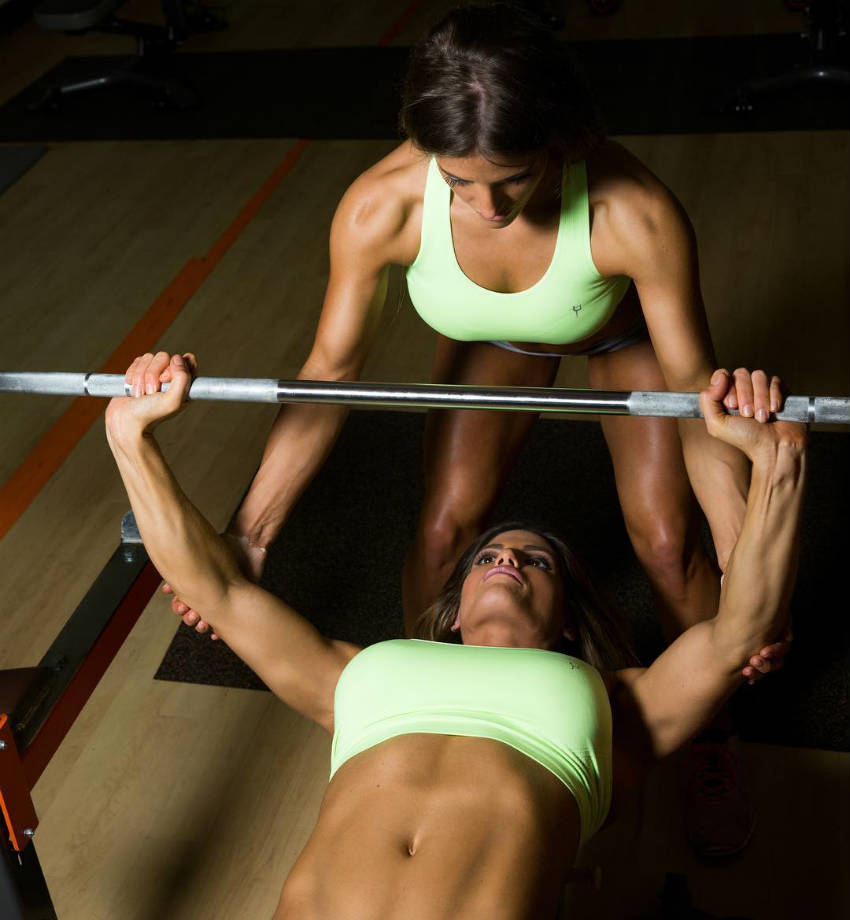 "People think of twins as being weedy, we come from half an egg after all, but we've always been athletic and good at sport."
Training
Routine
The West Twins train very hard, completing 12 hours a week of weight-training and cardio. They hit a different body part each session and usually follow this split:
Monday: Shoulders
Tuesday: Legs
Wednesday: Backs
Thursday: Arms
Friday: Shoulders
Saturday: Rest
Sunday: Rest
After a general warm up, the twins focus on both compound and isolating exercises. They also complete drop-sets, lowering their reps gradually from 20 reps of around half the target weight, to four reps of their top weight. Through this approach they can hit their targeted muscle extremely hard with no rest period.
"If you didn't have the few days' rest between and worked on all your body parts at every workout, they would still ache and you would really struggle".
The twins have pushed themselves to such an extent, that Jenny can lift 160kg with her legs doing squat lifts and 60kg with her arms on the barbell curl. 
Cardio
The sisters also believe that cardio is crucial to avoid packing on too much body fat. Their training sessions include 20 minutes of high intensity interval training, which often involves short sprints to elevate the heart rate, and to work their leg muscles.
---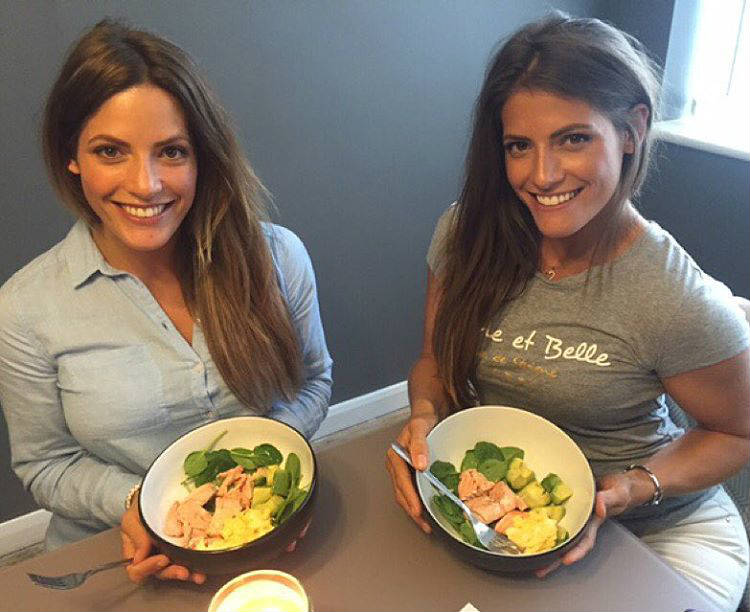 "We encourage each other, I am just as happy to see Lucy do well as I am to succeed myself and I know she feels the same."
Nutrition
Healthy Eating
The West Twins eat a very healthy diet, which is focused around locally sourced and organic produce. A typical day may consist of a breakfast of 40g of oats and protein shake, followed by seven meals of a white fish fillet and six to eight sticks of asparagus. These large amounts of fish are incorporated to provide the girls with their protein and healthy fat macro needs.
They also post regular meal ideas to their fans such as protein pancakes. They try and make their desserts protein packed, believing that their food can be both extremely nutritious and extremely tasty.
---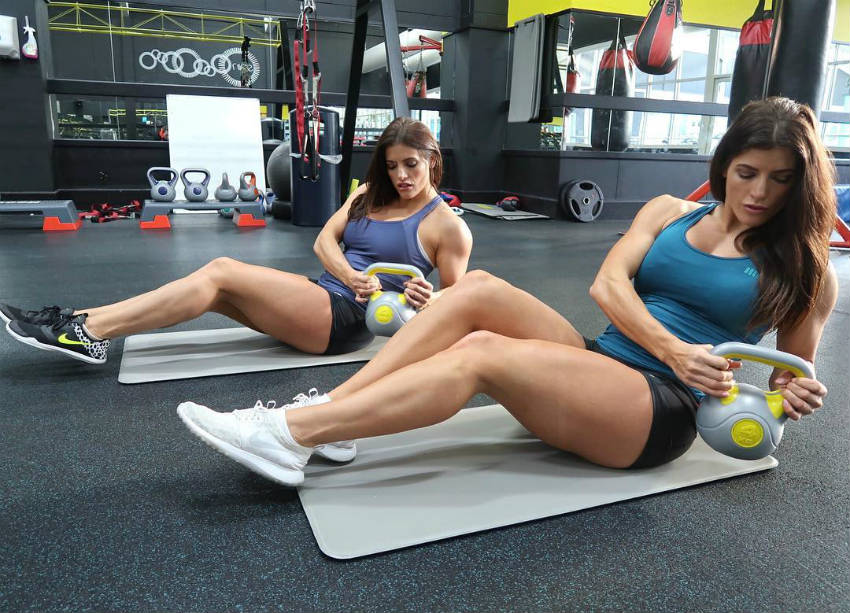 "I am extremely competitive. I want to win and if I don't I am immediately looking at how I can improve."
What we can learn from The West Twins
The West Twins are a great example of teamwork. They have shown us that, in order to push past your own boundaries and make your dreams a reality, it can help to find a partner.
By sharing your journey with a sibling, just like the West Twins, you too could achieve your fitness goals.