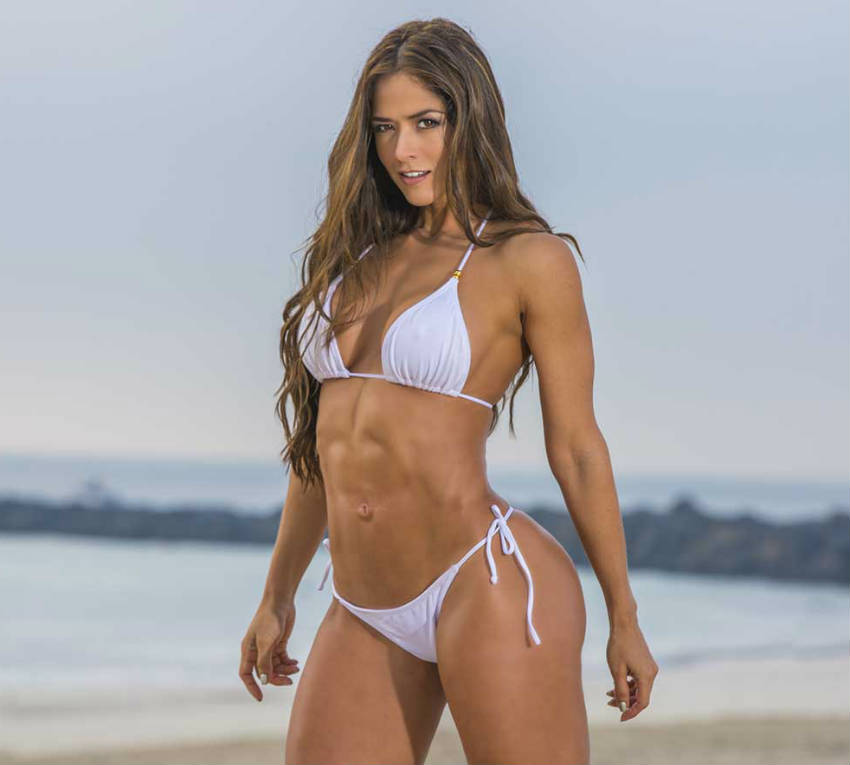 Tatiana Girardi
Social media celebrity, Crossfit Athlete, Figure Competitor
Tatiana Girardi is a crossfit athlete and social media celebrity from Cali, Colombia. She is well-known for her dedication to the crossfit workout approach, as well as her her appearances at figure competitions worldwide.
Growing up, Tatiana was into staying fit, but she says that she did too much cardio due to her fear of becoming bulky. After learning more about crossfit, she decided to incorporate it into her workout routine – seeing results straight away.
As her body improved, she began to attract attention on social media and started to compete. She posed at the Arnold Classic Brasil, Mr. Olympia Las Vegas and Expofitness Colombia. She also landed a spread in GQ magazine; featuring on Colombian television on the back of this exposure.
Today, Tatiana continues on her fitness journey with a growing fan base numbering in the millions. She aims to help as many women as she possibly can; inspiring them to change their view of weightlifting and fitness altogether.
---

Athlete Statistics
Full Name: Tatiana Girardi
Weight
Height
Nationality
Profession
125 - 135lbs (56.7 - 61.2kg)
5'4" (162.5cm)
Colombian
Social media celebrity, Crossfit Athlete, Figure Competitor
Era
2010
| | |
| --- | --- |
| Weight | 125 - 135lbs (56.7 - 61.2kg) |
| Height | 5'4" (162.5cm) |
| Nationality | Colombian |
| Profession | Social media celebrity, Crossfit Athlete, Figure Competitor |
| Era | 2010 |
---

Accomplishments
Social Media Celebrity
Sponsored Athlete
---

Training
Glute Focus
Tatiana believes that her glutes are one of her best areas. She completes a lot of squats using dumbbells, body weight and the barbell and also incorporates lunges.
As she follows a crossfit routine, Tatiana also includes jump squats and single leg deadlifts to really work this area as hard as she can.
Abs and Cardio
Her abdominals are another well-worked area which Tatiana hits almost daily. She completes sit-ups, crunches, planks and hanging leg raises. Before competing, she increases the intensity of all these sessions – including high intensity interval training cardio sessions to maximize her fat loss.
Cardio is ultimately crucial for Tatiana when she is approaching the summer months. The arrival of the summer means the season of photoshoots and time spent on the beach. She enjoys summer competitions in particular, as she can truly show off the muscles she has worked hard to build throughout the winter.
---

Nutrition
Healthy And Nutriitous
Tatiana says that she loves to eat healthy and nutritious food. She usually chooses traditionally Colombian cuisine, but also eats more western bodybuilding options.
As Colombia is a country with plentiful cheap fruits and vegetables, Tatiana is spoiled for choice when it comes to healthy fruits and salads. She often eats out, choosing salads with lean meats and stews such as the famous 'Sudado De Pollo' – a popular chicken dish.
Protein Cookies
Tatiana also tries to include whey protein in her diet. She includes this product to improve her daily protein intake – adding the powder to a variety of dishes.
One of her favorite recipes is for whey protein cookies, which contain 18 grams of protein per cookie. She makes a healthy, sugar-free mixture and bakes it in the oven.
Carbohydrates
When it comes to Tatiana's carbohydrate choices, she sticks to the healthy staples that are used by athletes worldwide. She eats sweet potato, brown rice and oats. As she eats a Colombian diet though, she also eats a wide variety of flatbreads and baked products.
---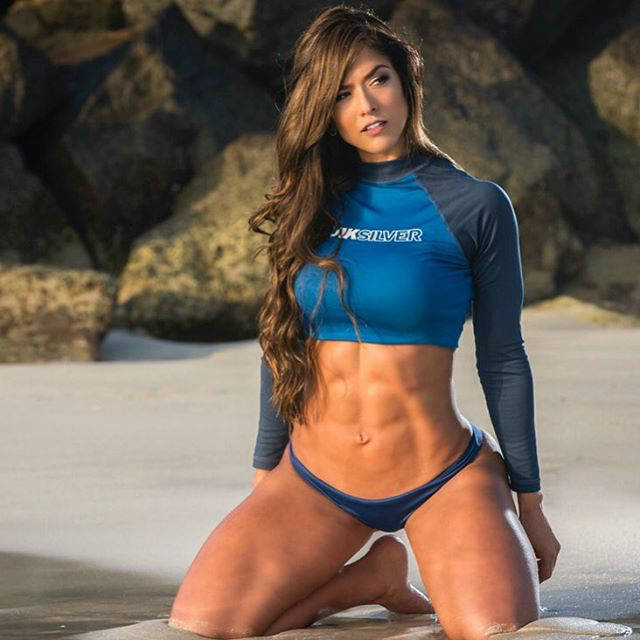 ---

---

What we can learn from Tatiana Girardi
Tatiana's story shows how important social media is in the modern fitness industry. Tatiana has been able to reach out to millions through Instagram; aiming to change women's lives though this avenue.
As she has built her physique through crossfit workouts, she has also shown how important high-quality exposure is for athletes. The usefulness of her GQ appearance in transforming her career cannot be underestimated.