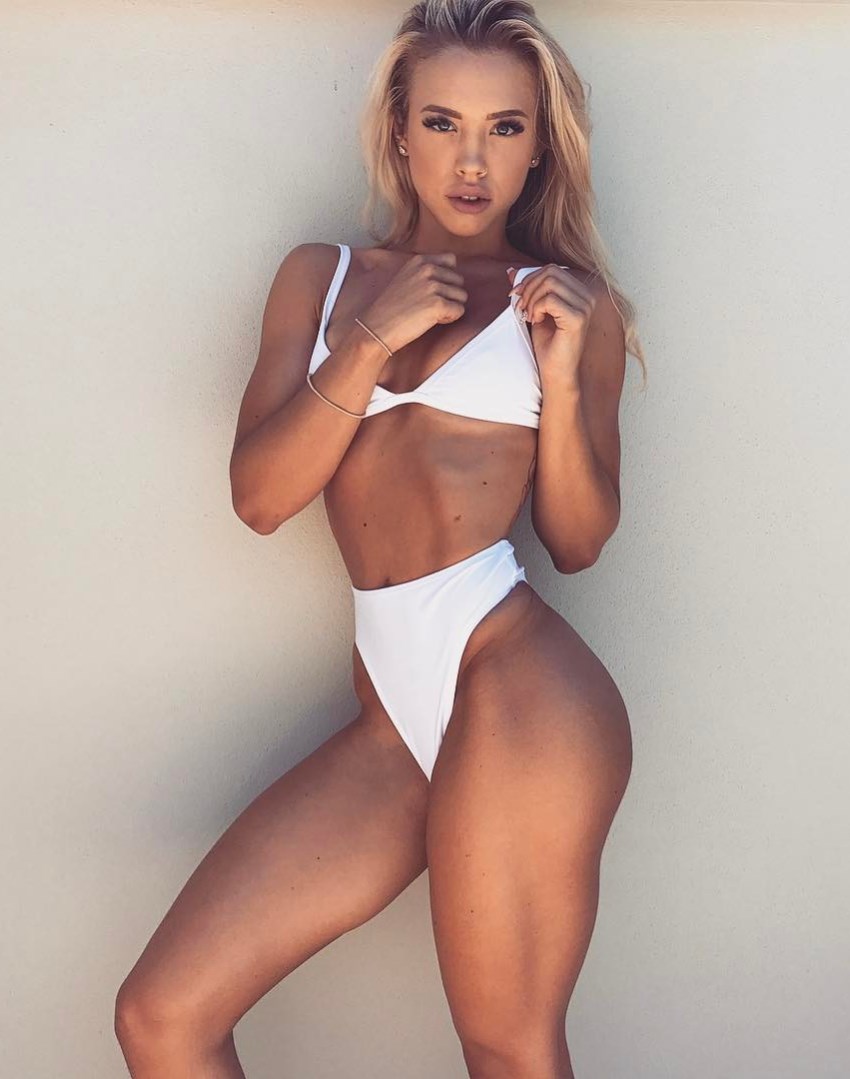 Tammy Hembrow
Fitness Model, Social Media Star
Tammy Hembrow is an Australian fitness model, video blogger, and sponsored athlete. She rose to fame in 2014, after she began documenting her pregnancy on the web. Tammy's fans, especially young women, were amazed by her ability to stay in top shape throughout, and after her pregnancy.
However, Tammy wasn't always a picture of health. As a teenager, she partied every weekend with her friends; drinking alcohol, and smoking cigarettes.
She later realized these unhealthy habits led her nowhere, and decided to replace them with eating healthy and training in the gym.
She's since gone on to transform her physique, and become an inspiration for women around the world.
This is Tammy Hembrow's story:
---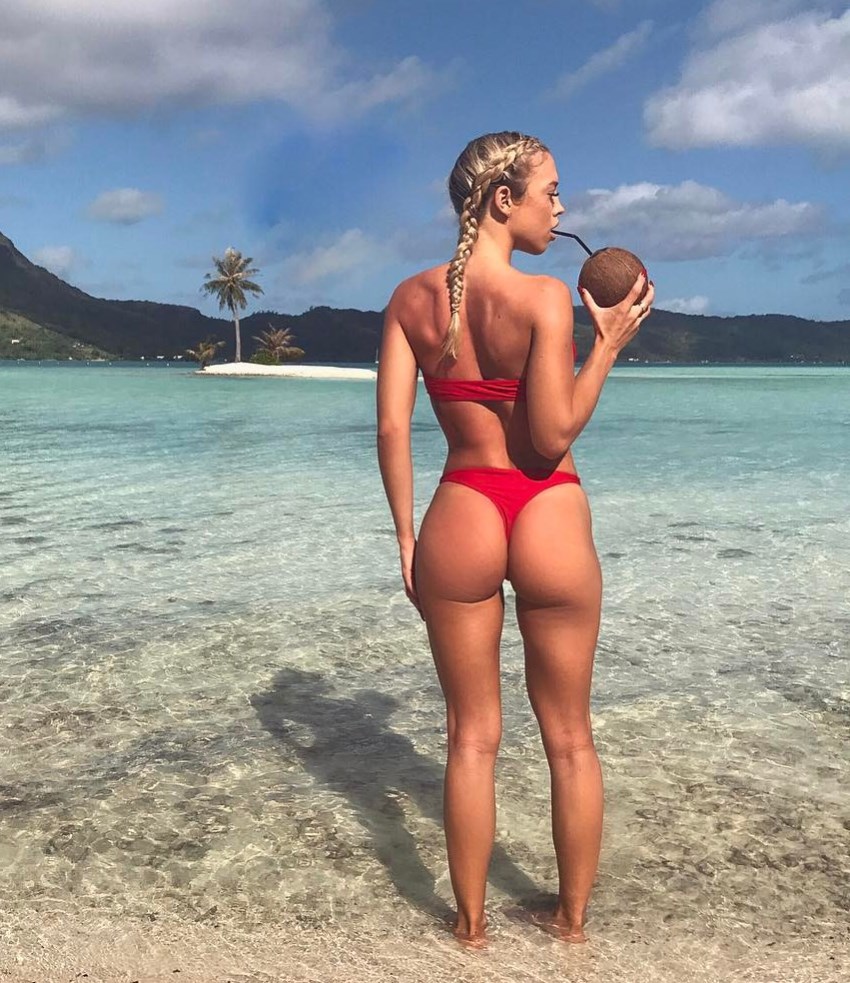 Athlete Statistics
Full Name: Tammy Hembrow
Weight
Height
Age
Date of Birth
115 - 125lbs (52.2 - 56.7kg)
5'5" (165cm)
29
April 22, 1994
Nationality
Profession
Alias
Australian, Trinidadian
Fitness Model, Social Media Star
tammyhembrow
Era
2010
| | |
| --- | --- |
| Weight | 115 - 125lbs (52.2 - 56.7kg) |
| Height | 5'5" (165cm) |
| Age | 29 |
| Date of Birth | April 22, 1994 |
| Nationality | Australian, Trinidadian |
| Profession | Fitness Model, Social Media Star |
| Alias | tammyhembrow |
| Era | 2010 |
---
Accomplishments
Fitness Model
Social Media Star
Sponsored Athlete
---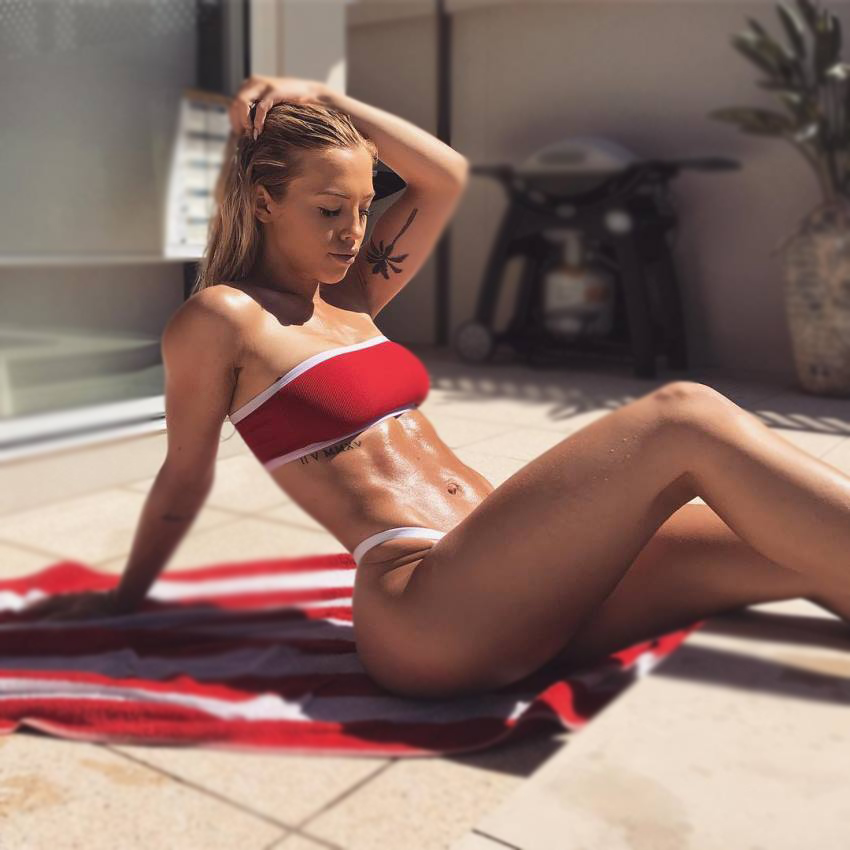 Biography
From Partying to Fitness
Half-Australian, half-Trinidadian, Tammy Hembrow was born in a family of nine. She was an active child growing up, taking part in extracurricular activities like sports and dance.
However, as she came into her late teens, Tammy started to give in to bad habits. Such as excessive drinking on the weekends, and smoking cigarettes. These activities completely replaced her old ones – sports, and dance. As a result, Tammy started to feel unhealthy.
Fortunately, this period where she excessively drank and smoked didn't last long. She soon discovered fitness and its benefits – amazed by the feeling she would get after a day of eating well and training hard in the gym.
---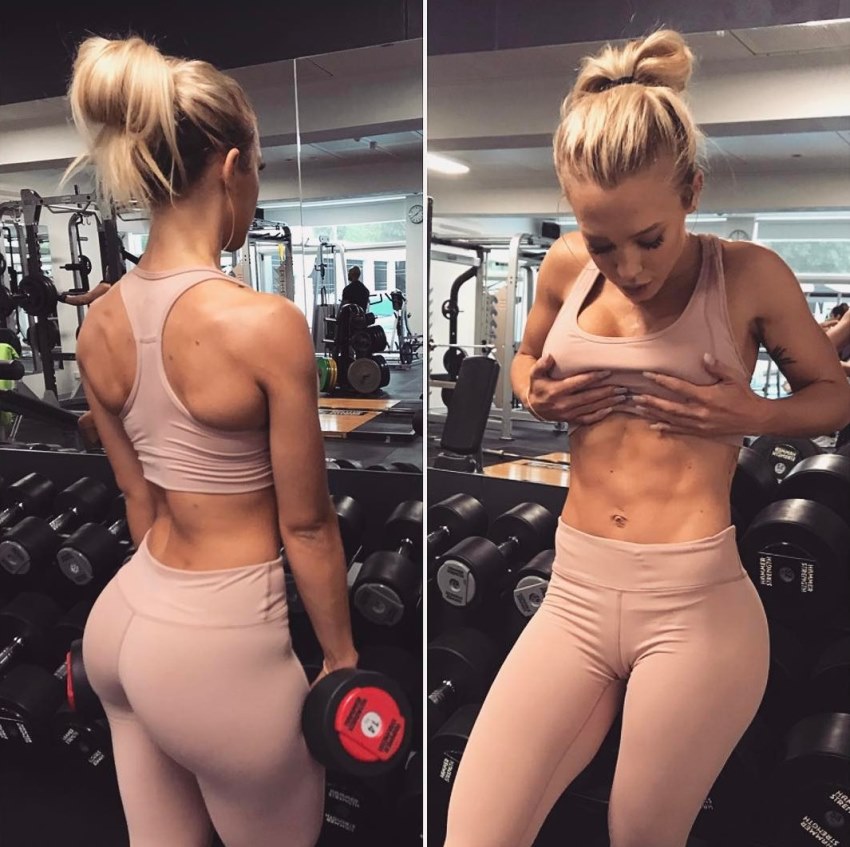 ---
Sharing her Progress with Others
After she saw her body transform, Tammy began documenting her journey on her social media profiles. Although she built up a solid fan base over the months, it wasn't until 2014 when Tammy became an online sensation.
This sudden increase in popularity was a result of Tammy documenting her pregnancy on social media. Many young women were inspired by her incredible shape. Which she maintained during, and after pregnancy.
Tammy saw the possibilities which her popularity brought – deciding to use social media as her business platform. She also started uploading her 'day in the life' videos, giving her fans a closer look into her everyday activities.
Motivation for Women
Tammy continues to inspire people from everywhere. Sharing her message which says, that with the right diet, and training program, it's possible for women to stay in awesome shape after pregnancy.
---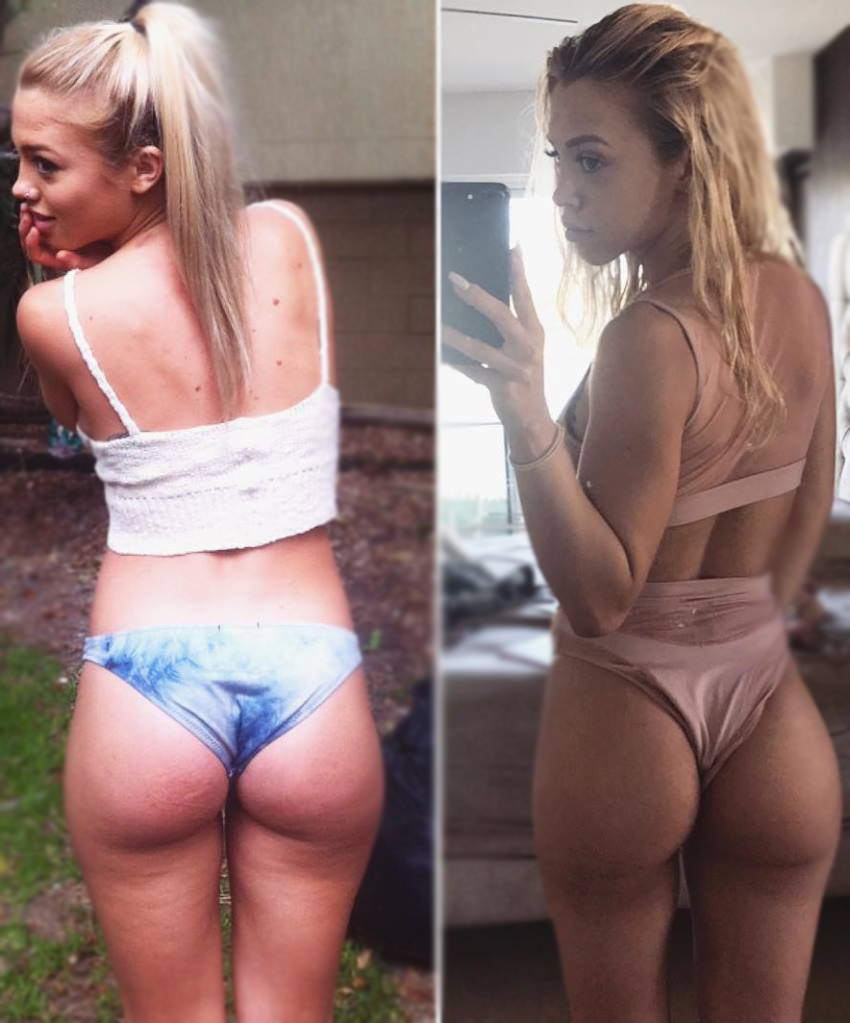 Training
Strength Training and Cardio
Tammy's training is a mix of regular weight training and cardio. She works out with weights five times per week, with cardio added onto two, or three, of those days.
Her workout plan focuses on her lower body, especially glutes – she trains them twice per week. Other body parts, such as shoulders, arms, and abs, are only trained once every week.
Firm Glutes Workout
Bodyweight Explosive Lunges, 4 sets of 12 reps
Dumbbell Squats, 3 sets of 12 reps
Smith Machine Hip Thrusts, 3 sets of 12 reps
Deadlifts, 3 sets of 12 reps
Cable Machine Glute Kickbacks, 3 sets of 16-20 reps
---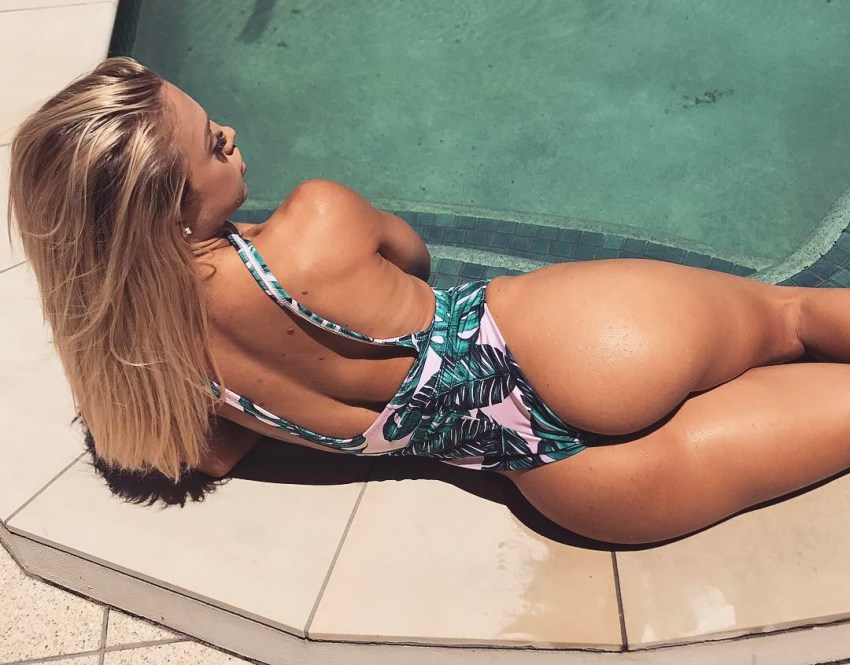 Nutrition
Mix of Healthy and Pleasurable
Tammy eats balanced and nutritious meals on her training days, with no room for unhealthy foods. However, on the weekends, she might eat a slice of pizza, or cake.
Some of the foods she regularly eats are ground beef, lean turkey breast, egg whites, tomatoes, green leafy vegetables, brown rice, quinoa, tuna, avocado, and walnuts.
Supplements
While Tammy says she prefers getting all of her nutrients from whole foods. She understands that sometimes it's just not possible, due to traveling, and her everyday responsibilities.
That's why she regularly takes supplements like a multivitamin, fish oil capsules, and minerals. In addition to this, she might take BCAAs and green tea extract occasionally – to help her with fat loss.
---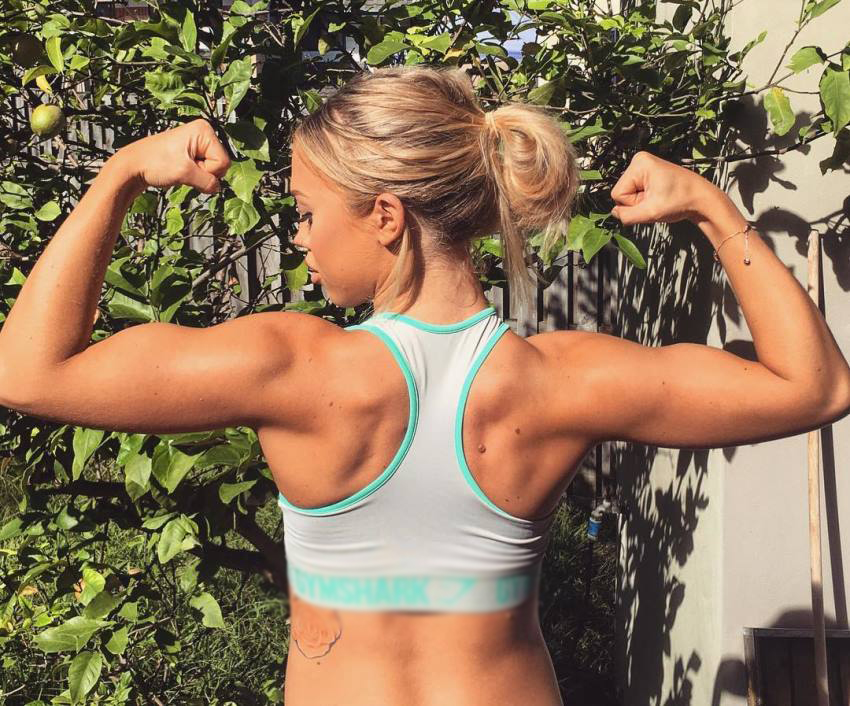 ---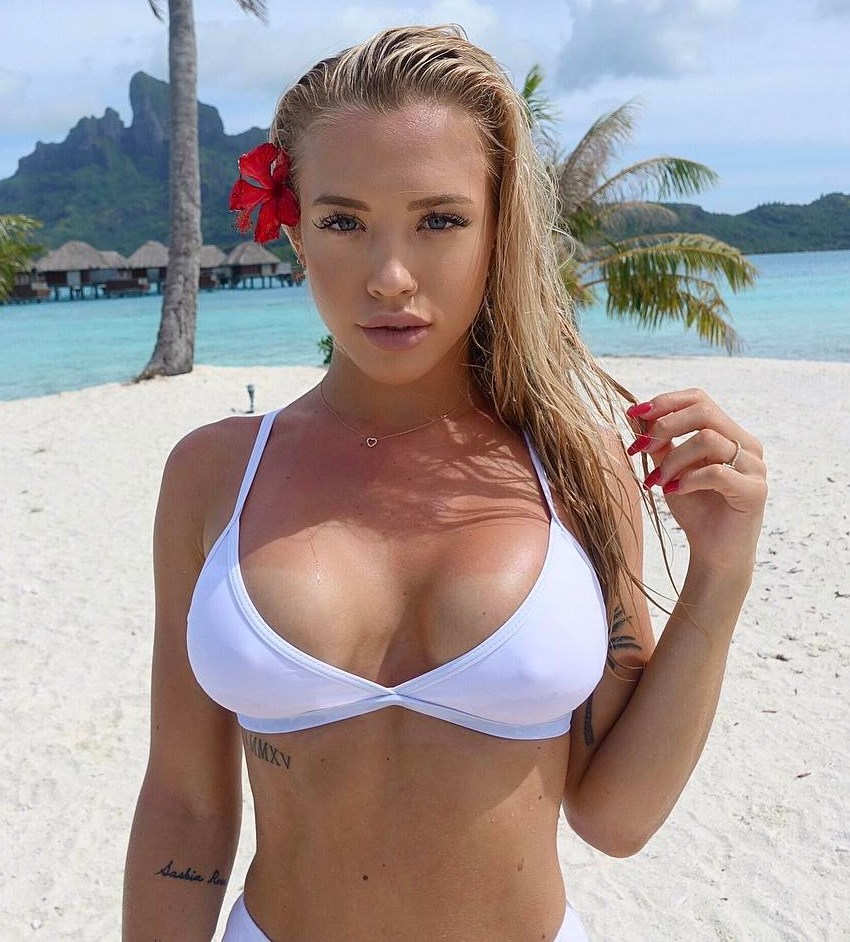 What we can learn from Tammy Hembrow
Tammy Hembrow has stayed in an amazing shape after giving birth twice. Tammy wants to show everyone that it's possible for others to do the same.
One thing that we could take away from her story is – limits are only created by your mind. If you truly believe that you can do something, then there are no limits to your potential in life. In other words, you can reach any goal you set for yourself – just like Tammy.