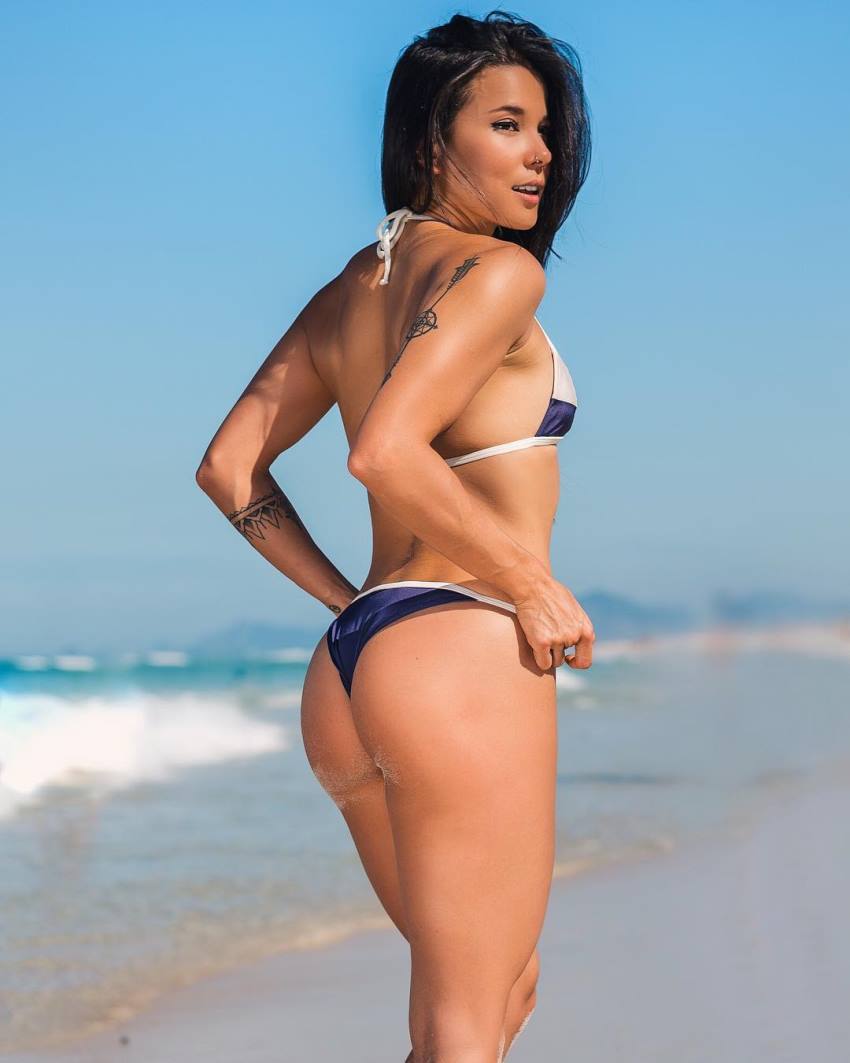 Tabata Chang
Fitness Model, Entrepreneur
Tabata Chang is a Brazilian fitness model, entrepreneur, and internet personality who owns a popular swimwear line.
From Rio De Janeiro, Tabata didn't always have a fitness figure. She lived most of her life doing things girls her age would do; going out to events, eating, and drinking alcohol.
However, there came a point where Tabata became 'fed up' with her lifestyle, deciding to take a step towards self-improvement. As she says; "One fine day I decided to take up fitness!" The results from training didn't show up immediately, but Tabata was persistent.
Training and watching her diet carefully day in, and day out. Tabata gradually transformed her physique, and life; becoming known for her transformation, and awesome pictures on social media.
---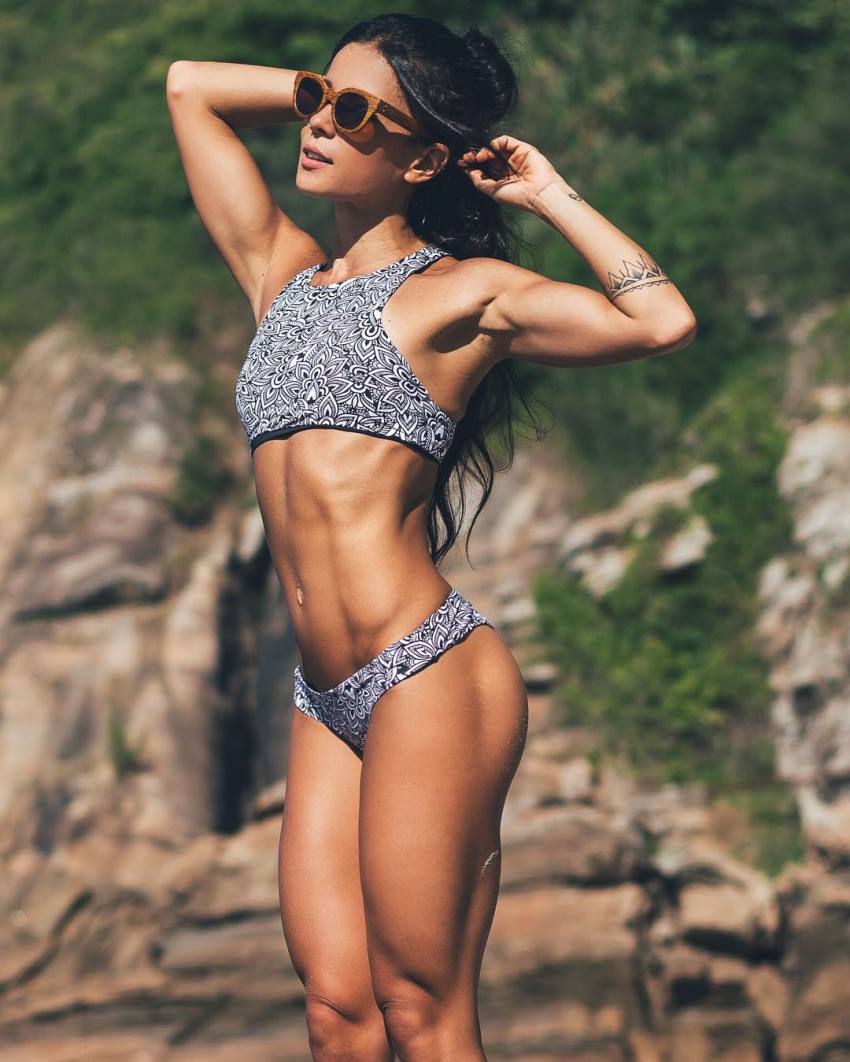 "If your life feels soft, it's because you never sat in a leg extension chair. The feeling from this exercise is unbelievable."
Athlete Statistics
Full Name: Tabata Chang
Weight
Height
Age
Date of Birth
115 - 125lbs (52.2 - 56.7kg)
5'5" (165cm)
36
November 16, 1986
Nationality
Profession
Era
Brazilian
Fitness Model, Entrepreneur
2010
| | |
| --- | --- |
| Weight | 115 - 125lbs (52.2 - 56.7kg) |
| Height | 5'5" (165cm) |
| Age | 36 |
| Date of Birth | November 16, 1986 |
| Nationality | Brazilian |
| Profession | Fitness Model, Entrepreneur |
| Era | 2010 |
---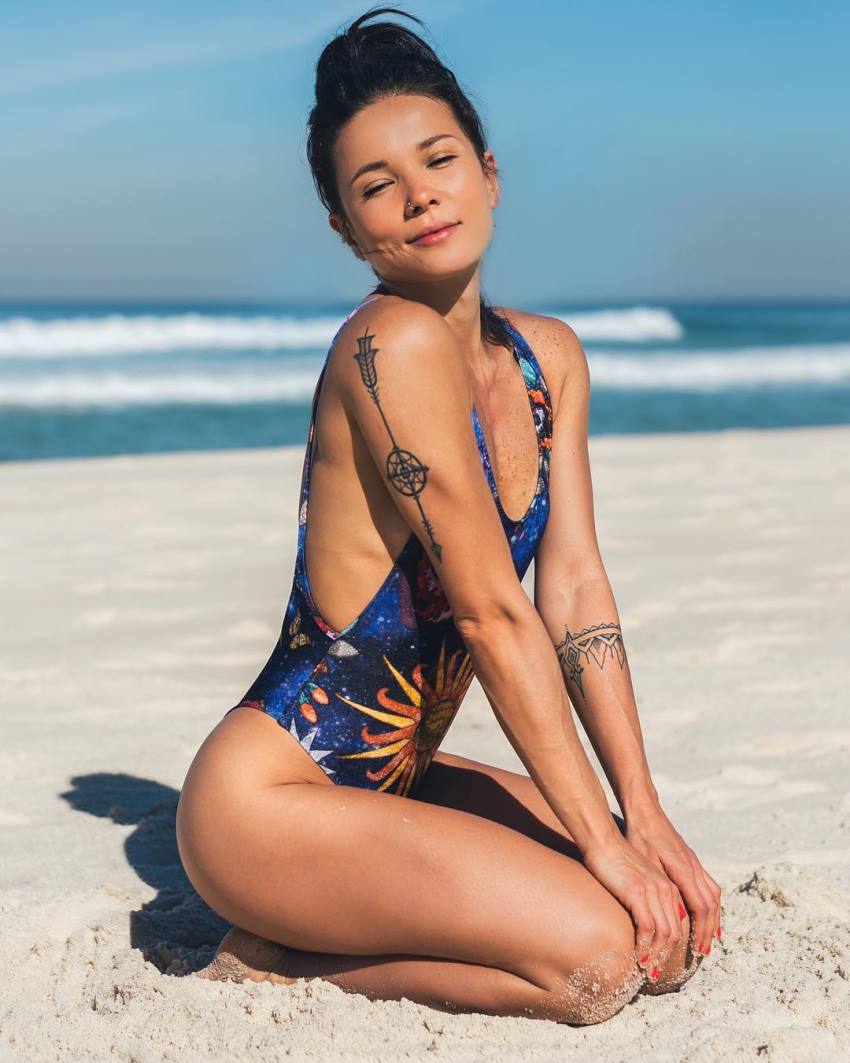 Accomplishments
Swimwear Line Owner
Fitness Model
---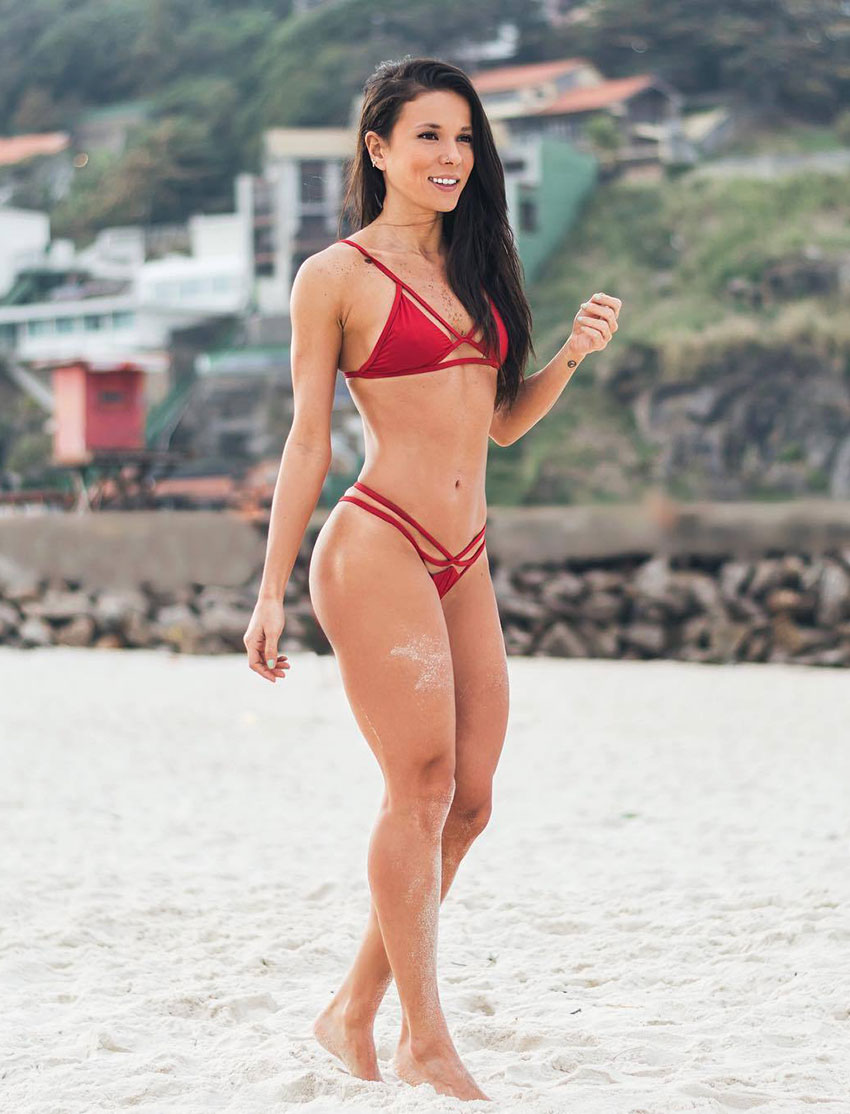 "Quadriceps are conquered with pain! Yes, you will feel pain in training! Working out is the same as dieting – if it's too easy, you're doing something wrong. Haha, want to feel pleasure?! Have sex! Do not look for pleasure in leg training…"
Training
Training Abs Multiple Times a Week
Usually, before or after her main workout, Tabada will do some ab exercises. On Mondays and Wednesdays, she'll train them with heavy weights.
On Tuesdays and Thursdays, Tabada will only use her bodyweight. And lastly, on Fridays, she'll do functional ab training, combining weights with bodyweight exercises together.
---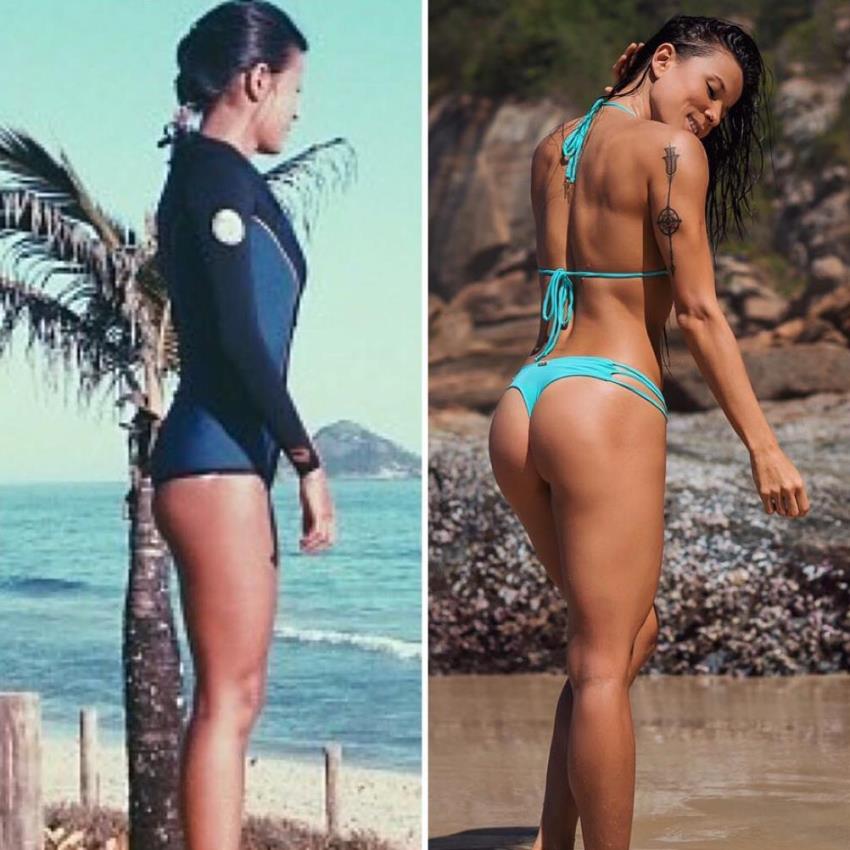 ---
Changing Workout Routines
Tabata has several workout plans which she rotates every few weeks; this way, preventing her body from adapting.
Here's one of the Tabata's workout routines;
Monday – Legs, Glutes, Abs
Tuesday – Chest, Arms, Abs
Wednesday – Back, Abs
Thursday – Legs, Glutes, Abs
Friday – Core (Lower back, Abs, Obliques)
Saturday – Full Recovery
Sunday – Full Recovery
If Tabata feels like her body is rested enough. She might also do a chest workout on Saturday, and Back workout on Sunday; not having a single rest day in the week.
---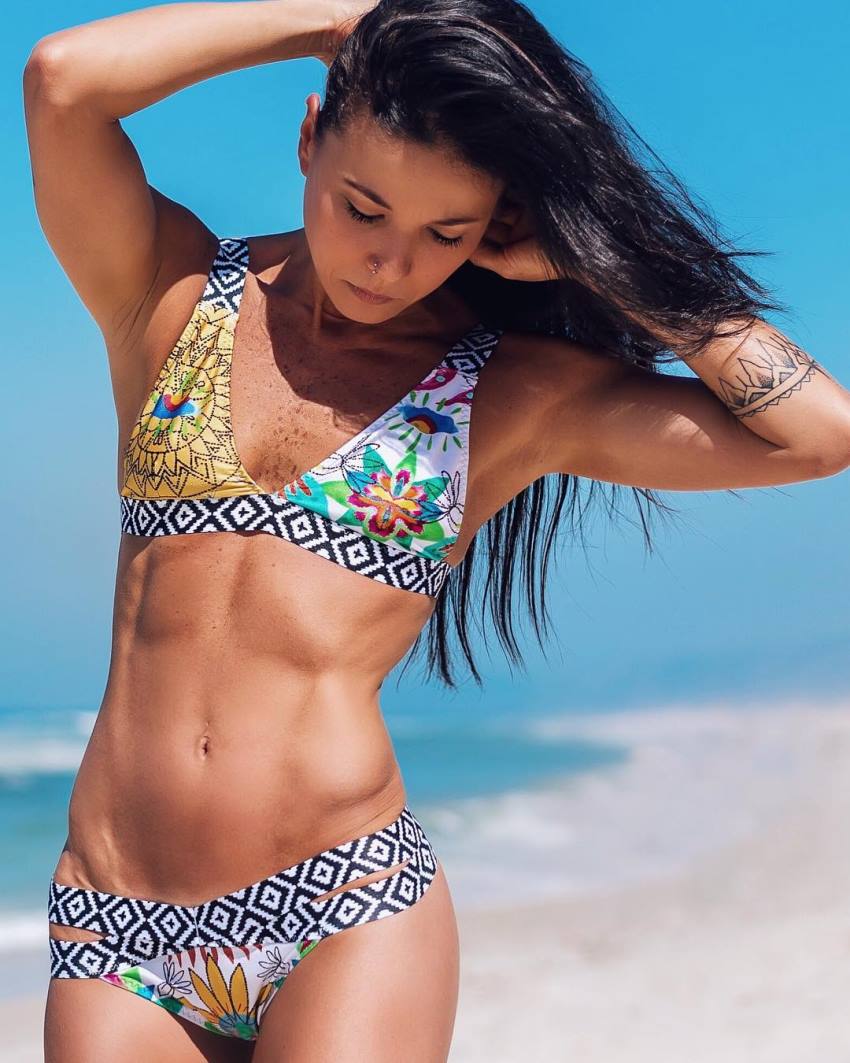 Nutrition
Avoiding the Extremes
Not of fan of the term 'cheat meals', Tabata prefers calling her diet balanced. In other words, Tabata will eat foods which nourish her body, but also, she'll enjoy something delicious every now and then.
Tabata says, by restricting herself too much with her diet, she would only prevent growth and repair. According to her, the key to long-term progress in fitness is to have a relaxed approach to it; not too strict, and not too loose either.
---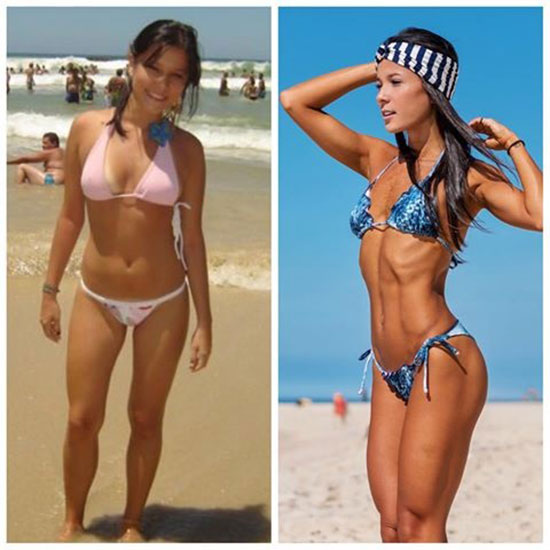 Tabata Chang before and after
---
Supplement Stack of Tabata Chang
Tabata is a big fan of fat burners. She feels their thermogenic properties help her lose fat even when she 'slacks' with her diet.
Alongside a fat burner, Tabata also takes a glutamine, whey protein, and fish oil supplement.
---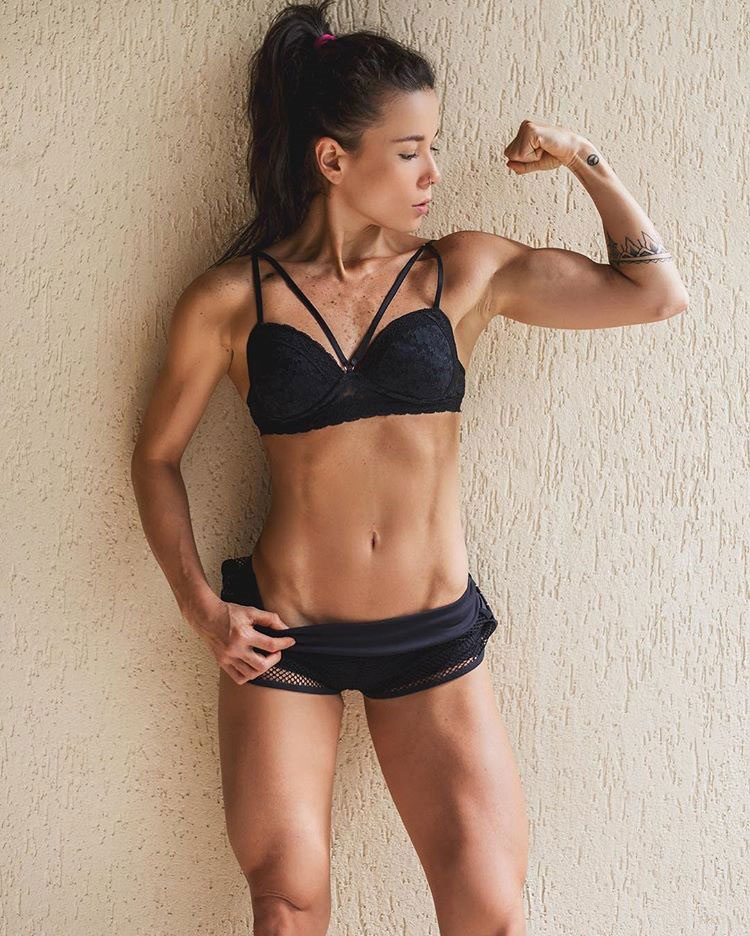 ---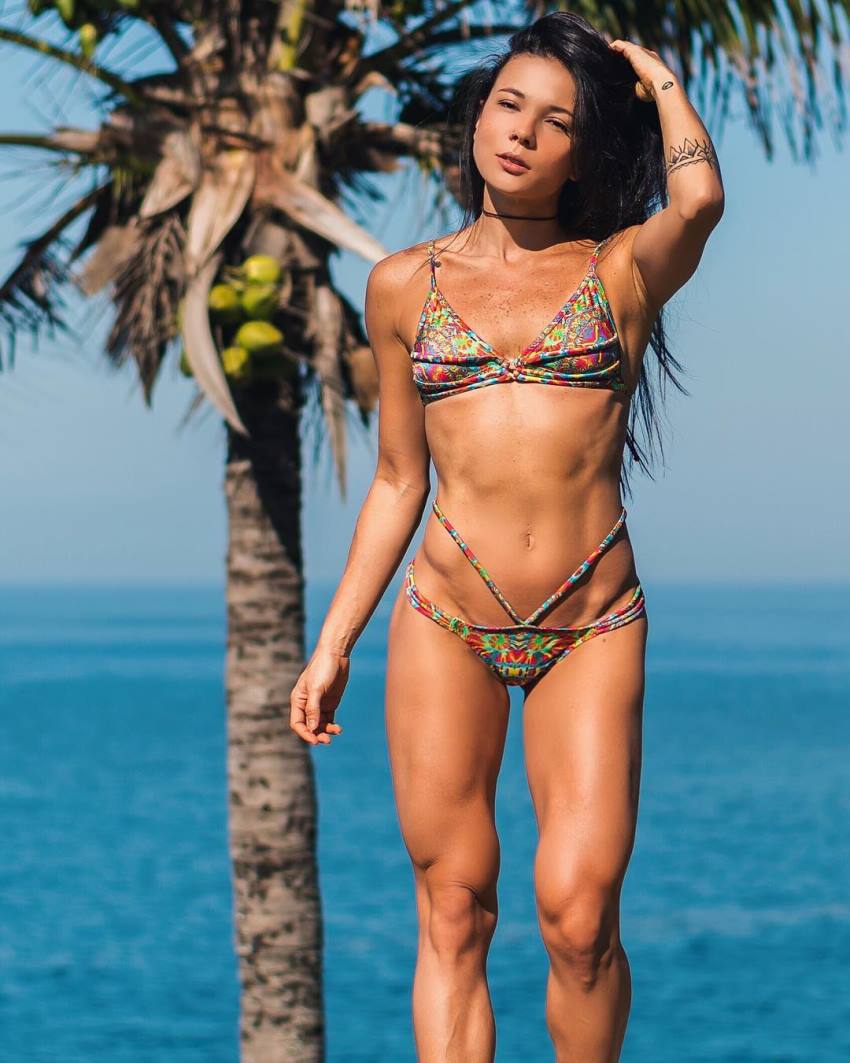 "If you do not know where to start, start smiling!"
What we can learn from Tabata Chang
Tabata Chang's transformation has taught us that change, or better yet, improvement is possible – the only thing necessary is for you to take that first step.
Once you see the results from your hard work come, you'll never look back – just like Tabata Chang.