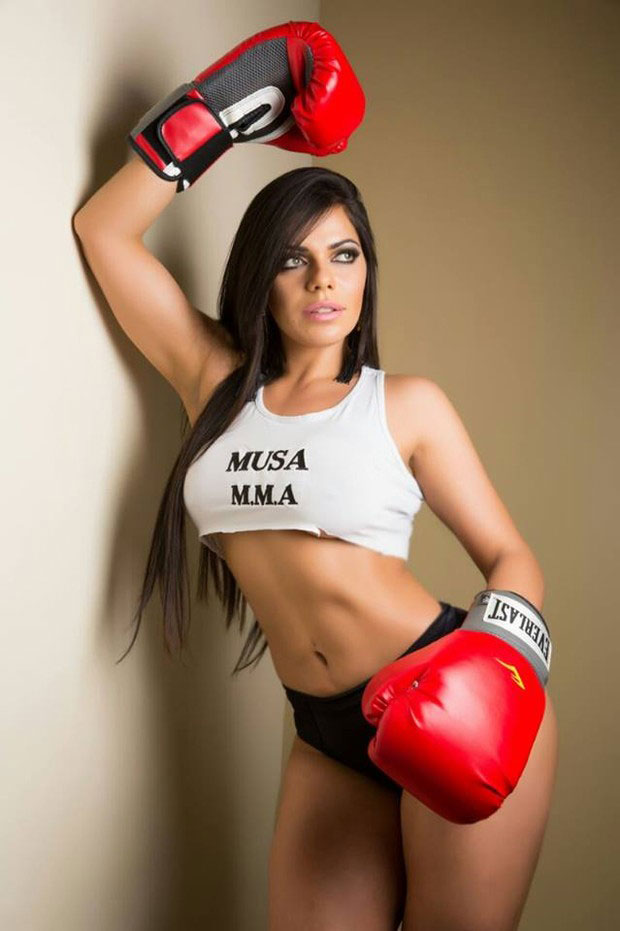 Suzy Cortez
Social Media Celebrity, Fitness Model, Sports TV Host
Suzy Cortez is a fitness model, social media celebrity and sports TV host hailing from Campinas, Brazil. She is best known for winning the 2015 Miss BumBum Brazil competition.
Becoming a fan of sports from a young age, she began fitness modelling with the aim of eventually starting a career in TV, something she would dream of as a child.
Suzy was eventually able to achieve this, turning to social media to spread her message – inspiring others to follow their dreams, and achieving great things in their fitness journey.
---

Athlete Statistics
Full Name: Suzy Cortez
Weight
Height
Bust
Age
125 - 135lbs (56.7 - 61.2kg)
5'7" (170cm)
34DD
33
Date of Birth
Nationality
Profession
May 16, 1990
Brazilian
Social Media Celebrity, Fitness Model, Sports TV Host
Alias
Era
Miss BumBum
2010
| | |
| --- | --- |
| Weight | 125 - 135lbs (56.7 - 61.2kg) |
| Height | 5'7" (170cm) |
| Bust | 34DD |
| Age | 33 |
| Date of Birth | May 16, 1990 |
| Nationality | Brazilian |
| Profession | Social Media Celebrity, Fitness Model, Sports TV Host |
| Alias | Miss BumBum |
| Era | 2010 |
---

Accomplishments
Competitions
Winner of Miss BumBum Brazil in 2015
---

Biography
Early Life
Suzy Cortez was born in Campinas, on the outskirts of Sao Paulo in 1990. Her fitness journey started at an early age when she found running. She would run regularly – quickly becoming something that she loved.
Later in Suzy's life, it was her wish to fulfill her ultimate ambition. She wanted to build a successful career in TV, being something she would dream of as a child. Suzy states the following with regard to this:
 "I fell in love with TV, I realized this was what I wanted for me".
Suzy eventually came into the public eye when she began her modelling career. This gave her a platform to pursue her dream. Soon enough, she earned her first role on television – becoming a sports TV host in her native Brazil.
Winning Miss BumBum
Suzy took some time to achieve a figure that she was happy with. She was preparing to enter the Miss BumBum Brazil competition in 2015, and wanted to have a good chance of winning.
She would then storm to a 1st placed finish in the competition. Her career as a fitness model could now be taken to the next level – one step closer to achieving her dream.
Suzy became an online celebrity, seeing her followers sharply rise across her social media platforms. Her newly crowned title of Miss BumBum allowed her to gain widespread recognition – as she propelled to fame.
---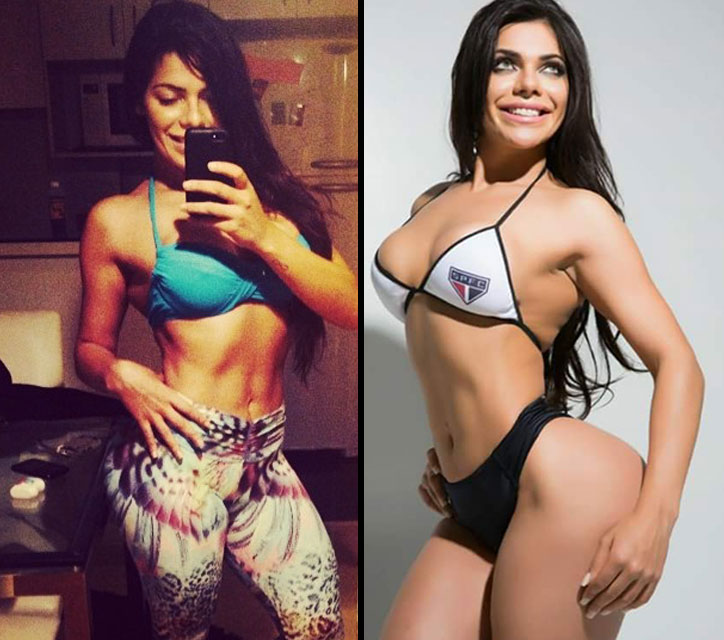 Suzy Cortez before and after.
Present Day
On the back of her success in the Miss BumBum Brazil competition in 2015, Suzy wishes to continue fitness modelling. In addition, she wants to branch out further into TV – taking her journey to the next level.
This shows that she remains in pursuit of her childhood dream – obtaining a career behind the camera. With regard to her new found fame, Suzy stated:
 "As a champion of the fifth Miss Bum Bum contest I'm known worldwide. I want to star in a Hollywood film".
---

Training
Suzy has said in the past that running, dancing, and martial arts are her favorite ways to train. She uses these training methods regularly, to continue to build upon her figure.
Suzy's fitness journey led to her starting Muay Thai, listing this as her favorite martial art. She uses this as not only a form of self defense, but also a way to maintain her phenomenal physique.
Suzy works out up to three hours every day to maintain her fitness levels, in an effort to build lean muscle mass. She will perform up to 300 squats in one session, proving that she is dedicated in her fitness journey.
A workout she performs often to work on her lower body is listed below:
Legs and Glute Workout
Donkey Kicks
Dumbbell Squats
Bulgarian Squats
Bridges
---

Nutrition
Along with following a suitable workout regime, Suzy pays a lot of attention to her diet in order to maintain her figure. In the run up to the Miss BumBum competition, Suzy followed a strict nutrition plan. This included restricting carbohydrates to keep her body fat percentage as low as possible.
Suzy doesn't believe in fitness diets, saying this can eventually wreak havoc on the body. She stated:
 "From experience I know that fitness diets destroy the body. In this fashionable world of fitness there is a lot of unhealthy junk that is eaten by women harming them and they do not even know that they are harming their bodies".
Instead, Suzy follows a plant-based vegan diet. Through this, she can maintain her physique while also fueling her workouts. Foods that she eats regularly includes the following:
Common Foods
Fresh Fruit
Fresh Vegetables
Soy-Protein
---

Idols and Influences
Suzy has become a social media celebrity since starting out her career as a fitness model. After winning the Miss BumBum Brazil competition in 2015, she strives for continual success. It offered her the opportunity to make herself known around the world, and she embraced it.
Suzy lists her fans as her main influence, as staying connected with them allows her to move forward in her life. Seeing them follow their dreams makes Suzy want to achieve more in her own fitness journey.
It it Suzy's wish to continue to follow her childhood dream of becoming successful in a TV career. Through continuing her hard work, Suzy knows that she is most definitely on the right path.
---

What we can learn from Suzy Cortez
Suzy was able to achieve her figure not only through hard work in the gym, but also by following a suitable nutrition program. She has proven to her fans that eating meat isn't required to achieve a great physique, showing instead that a vegan diet can truly deliver solid results.
What we can learn from Suzy Cortez is that she doesn't let anything get in the way, as she seeks to achieve her life's ambitions. She continually pushes herself not only in her fitness journey, but also with her career.
Suzy worked hard in the gym, and followed a strict diet to achieve her figure. As a result, she was able to win the Miss BumBum competition. This offered her a platform to excel her career, and to follow her dreams – with Suzy's ultimate goal is to inspire her fans to do the same.