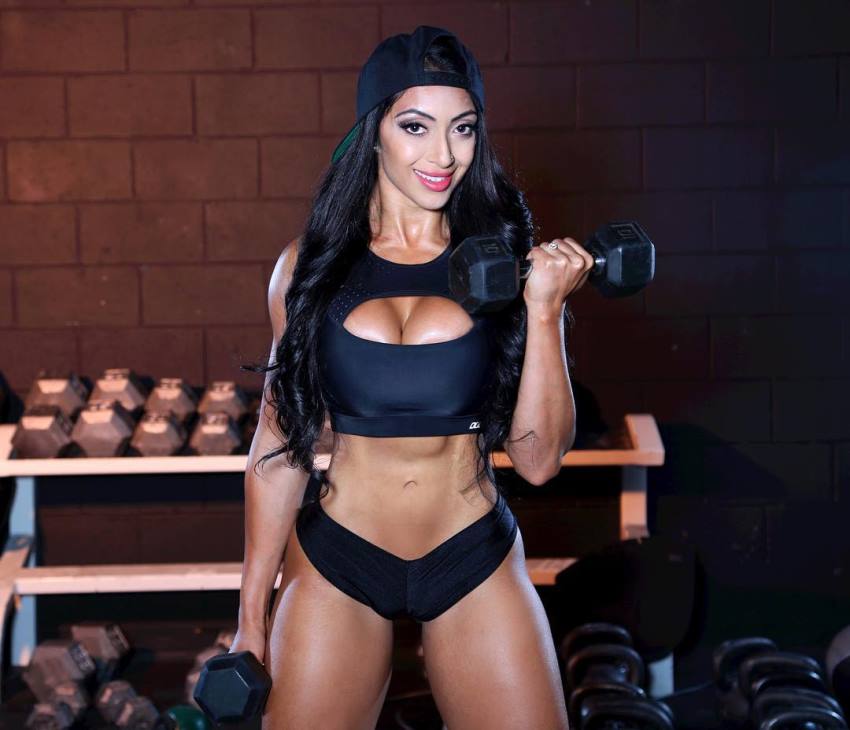 Sumeet Sahni
Fitness Model, Online Trainer, Sponsored Athlete
Sumeet Sahni is an American fitness model, online training and dieting coach, and sponsored athlete. She's known for helping her fans and clients lead a healthy and fit lifestyle; setting an example for them with her curvy and lean physique.
However, Sumeet wasn't always an example of prime health. During college, she led a very unhealthy life; only eating foods such as pizzas, french fries, burgers, fried chickens, chocolate spreads, and so on. On top of this, she also partied every week, drinking copious amounts of alcohol.
Eventually, Sumeet woke up one day, seeing what she made out of her life, and decided enough was enough. She then hired a professional coach who put her on a strict weight training, and dieting program. This saw Sumeet completely transform her physique within months.
After she made her transformation to fit and healthy, Sumeet began competing in bikini shows, as well as starting her online personal training business. Over time, she gained a lot of recognition for her work, and became a fitness icon.
---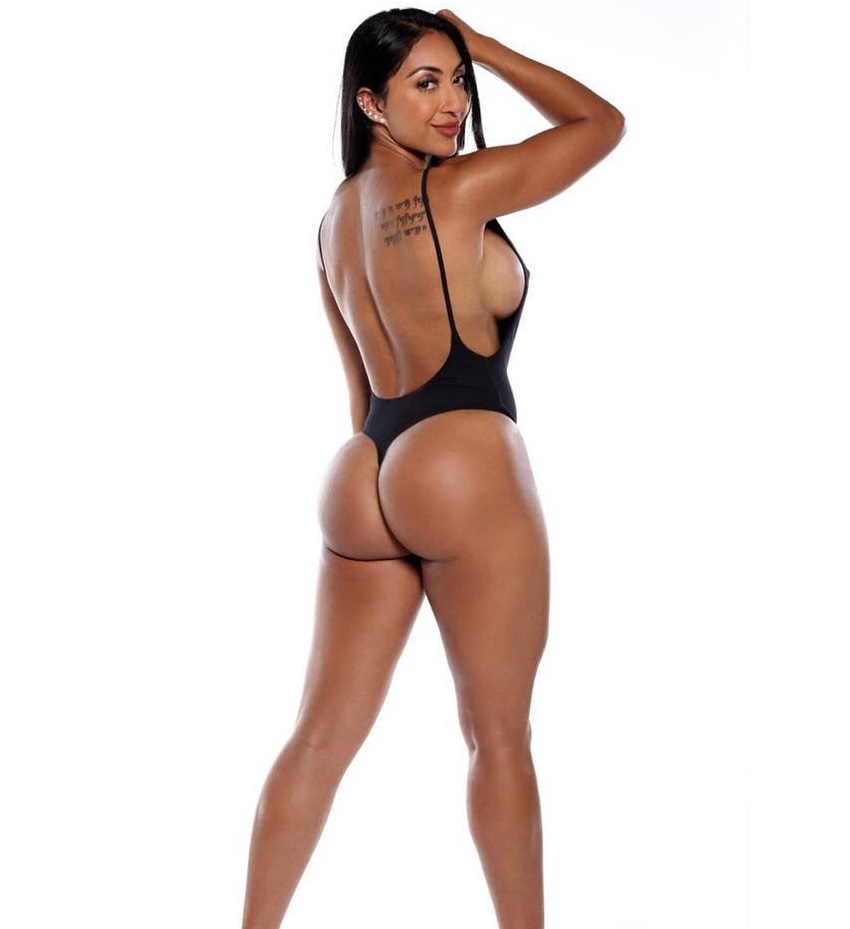 "The fit life ain't always easy, but it's always worth it! Be willing to make sacrifices and be putting in work when most aren't."
Athlete Statistics
Full Name: Sumeet Sahni
Weight
Height
Age
Date of Birth
135 - 145lbs (61.2 - 65.8kg)
5'5" (165cm)
35
December 18, 1987
Nationality
Profession
Era
American
Fitness Model, Online Trainer, Sponsored Athlete
2010
| | |
| --- | --- |
| Weight | 135 - 145lbs (61.2 - 65.8kg) |
| Height | 5'5" (165cm) |
| Age | 35 |
| Date of Birth | December 18, 1987 |
| Nationality | American |
| Profession | Fitness Model, Online Trainer, Sponsored Athlete |
| Era | 2010 |
---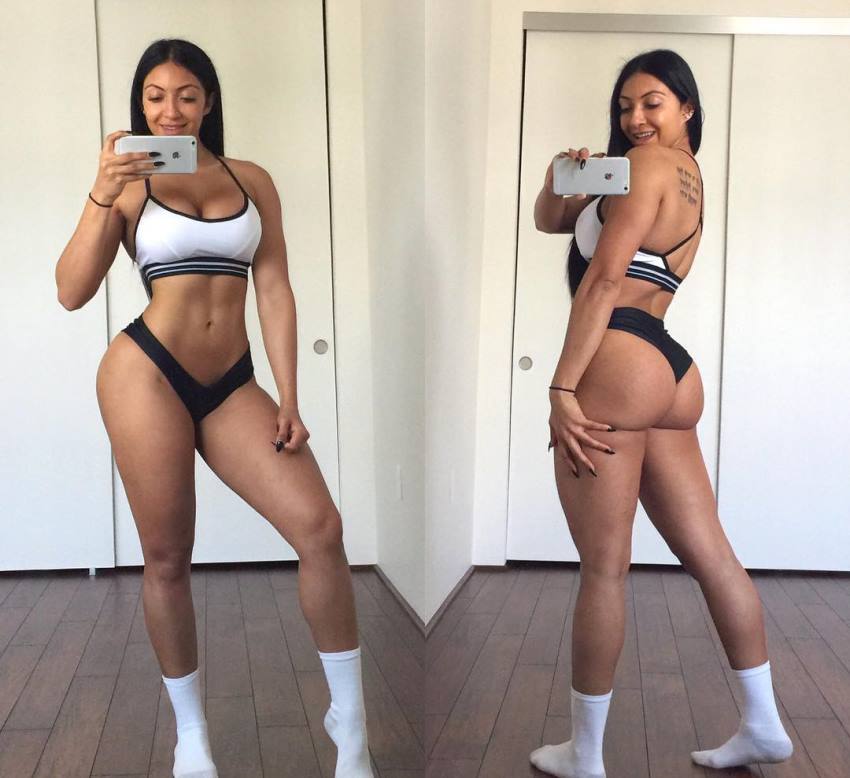 "One thing I try to do every Monday is workout. I like starting my week off with a strong, positive, and productive start. I feel like it sets the tone for the entire week."
Accomplishments
Bachelor of Science, Exercise & Sports Science, USF
National Academy of Sports Medicine (NASM), Certified Personal Trainer
Kettle Bell Certified
TRX Suspension Certified
TRX Rip Trainer Certified
CPR Certified
National Level NPC Competitor
Competitions
2014 IFBB North American Championships, 16th
2012 NPC Contra Costa Championships, 3rd
---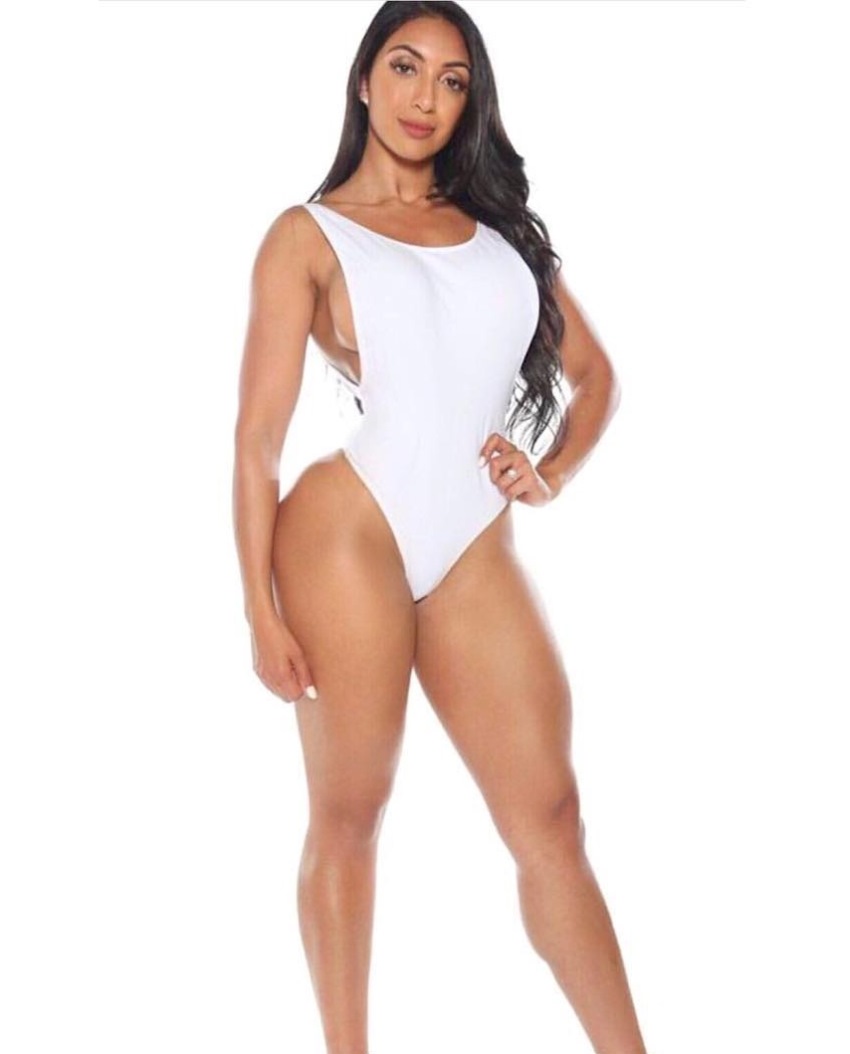 "Every week I take a few progress pics to make sure my diet and workouts are working well and more importantly, to help keep me accountable! I have done this weekly for years and it's so motivating to go through old progress pics and see my transformation!"
Biography
Sumeet Sahni's Background
Born to Indian parents, and growing up in the United States, Sumeet Sahni wasn't very involved in sports as a child. Her family wanted her to focus on her academics; encouraging her to push herself mentally, but not so much physically.
However, this changed when Sumeet stepped into the gym for the first time at the age of 13. She says; "I fell in love. I had no idea what in the world I was doing, but I was intrigued by all of the equipment and endless possibilities."
Sumeet soon started lifting weights daily, learning how to perform certain movements through trial and error, and through guidance from trainers who worked at her gym.
By the time Sumeet graduated from high school, she started learning more about nutrition as well; noticing her body gradually changing as a result.
College Lifestyle
After high school, Sumeet enrolled in college. And, with college also came things like partying, junk food, alcohol, and little sleep. As a result of this lifestyle, Sumeet lost all of her gained muscle; getting completely out of shape.
"I might have been getting my B.S. in Exercise and Sports Science, but let be honest, I spent the next 4 years living the college lifestyle. I was partying hard, eating everything and anything I wanted, and was going to the gym a total of maybe 1 time every 2 months."
Later, after her graduation from college, Sumeet traveled to South Korea to work abroad. But, her unhealthy habits didn't stop there. In fact, Sumeet's lifestyle was so unhealthy at this point, that she says she became extremely unhappy with who she was – both from the inside, and outside.
Sumeet recalls waking up hung over one afternoon with an empty box of french fries on her left, and an empty jar of a chocolate spread on her right. After she saw this, Sumeet says something 'clicked' in her mind – she became grossed out by who she had become, and "the amount of disrespect I had for my health and body." 
Turning Her Life Around
From this point forward, Sumeet dedicated herself to changing her life for the better. She realized small changes wouldn't do much for her, so she opted for a radical action – hiring a professional online coach who helped her get in shape for her first bikini contest.
In a matter of months, Sumeet went from unhealthy looking 125 lbs to ripped and contest-ready 107-lbs. After her debut competition, Sumeet went on to add a lot of lean muscle to her frame; getting into the best shape of her life.
"I'm currently at 140 lbs of lean muscle and still trying to improve every day."
---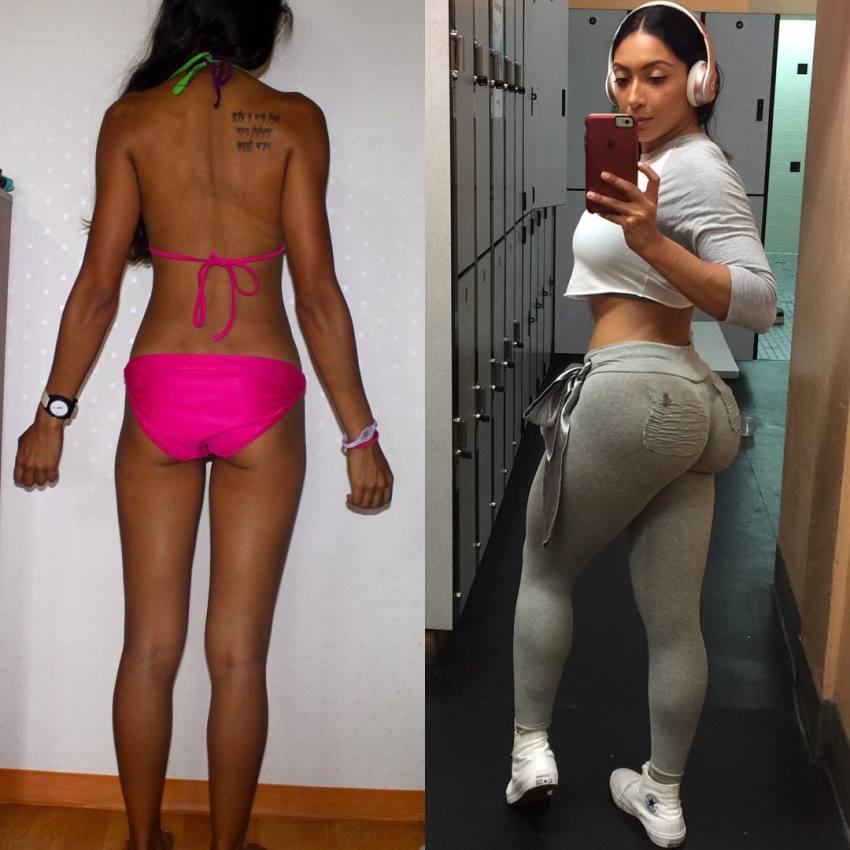 ---
A New Career
Following her transformation, Sumeet began working as a personal trainer in San Francisco; helping others achieve the same success.
Sumeet also started competing regularly in Bikini shows, eventually making it to the NPC national-level contests.
In 2014, Sumeet went a step further by opening her online coaching business. With enough time and dedication, she became a well-known fitness icon with countless success stories from her clients, and fans.
---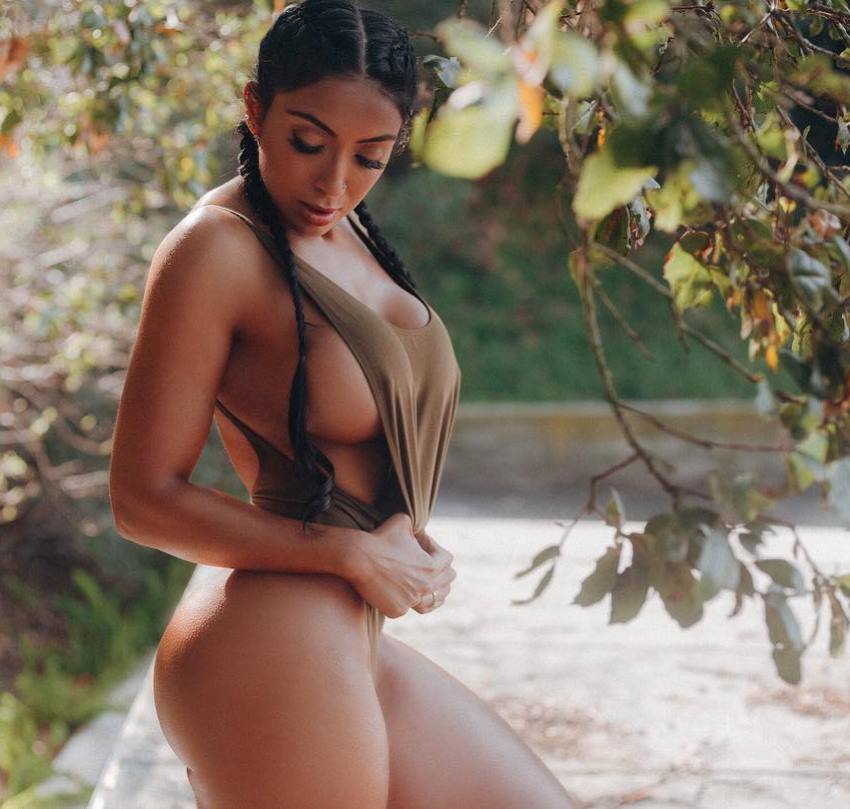 "Always be yourself. Unless you can be a unicorn. Then always be a unicorn."
Training
Isolating Glutes
When Sumeet started preparing for her debut competition, she did a lot of squats, deadlifts, and leg presses. As a result, both her legs, and glutes grew tremendously.
However, there came a certain point where Sumeet realized she needed to stop growing her legs, and focus on her glutes. As a bikini competitor, it was necessary for Sumeet to make her glutes stand out.
The way she did this is by following a few rules, and they were;
For over seven months, she didn't do any squats, lunges, quad extensions, leg presses, hamstring isolations, or even step ups. Instead, she only did glute isolation exercises such as hip thrusts, barbell glute bridge, and cable glute kickbacks.
She worked out her glutes three to four times per week.
Lastly, she consumed more calories to pack on additional muscle onto her glute area.
Sumeet Sahni's Glute Workout
Here's one of Sumeet's favorite glute training routines;
Plyometric Box Jump, 3 sets of 12 reps
Kneeling Squats, squeezing glutes at the top of the movement, 3 sets of 8-12 reps
American Deadlifts, 3 sets of 8 reps
Cable Pull Through for Glutes, 3 sets of 10-14 reps
Glute Bridges, 3 sets of 12-14 reps
Barbell Hip Thrusts, 3 sets of 8-10 reps
Single-leg Foot Elevated Hip Thrusts, 3 sets of 12 reps
Hyperextensions (finisher), 3 sets of 12-14 reps
---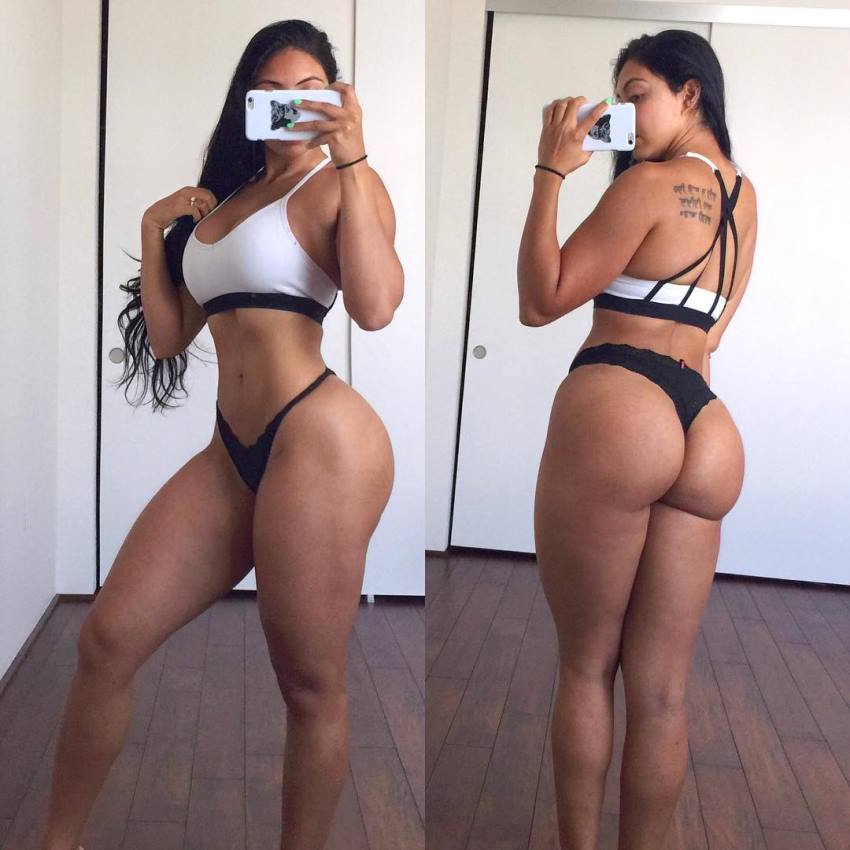 "The amazing thing is that you get to create whatever body you want, at any given time. I used to think that "fit" meant having cut arms and super lean abs, but over the years, I've realized that fit can be whatever you want it to be."
Nutrition
Preparing Food in Advance
Sumeet says, meal planning ahead, and preparing it will either make or break her diet. It's one of the most important aspects of Sumeet's nutrition – without it, she says wouldn't be able to stay in top shape during her travels.
There are several key components when Sumeet prepares her meals ahead, and they are;
Tupperware
Food scale, measuring spoons, and measuring cups
A stove or oven
Baking trays, pans, foil, and pots
A Freezer and refrigerator
Around an hour free twice per week for prepping meals
She usually does her major cooking on Wednesdays and Sundays, cooking around three to four days worth of foods. Including chicken, potatoes, brown rice, and vegetables.
In case her week ahead is extremely busy, Sumeet will cook a whole weeks worth of food – putting the first three to four days worth of food in the refrigerator, and the rest in the freezer, so it doesn't spoil.
Dealing With Cheat Meal Cravings
The best way Summet has found to deal with junk food cravings is, to allow herself one cheat meal twice per week; the only condition being eating healthy and clean for the rest of the week.
According to Summet, it would be irrational and unhealthy to completely cut out tasty foods from her diet. She says it's important to let loose once in a while, as this gives her rest from sometimes mentally-draining dieting.
---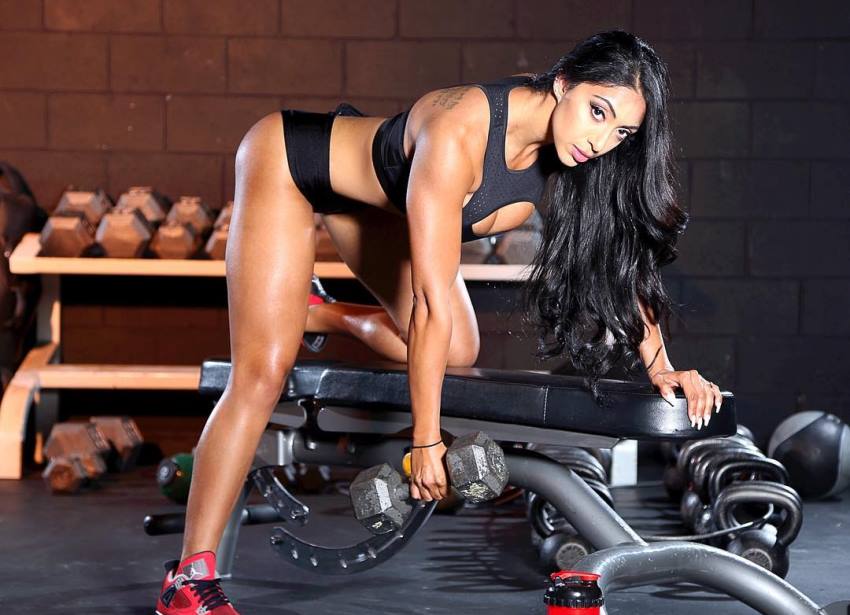 ---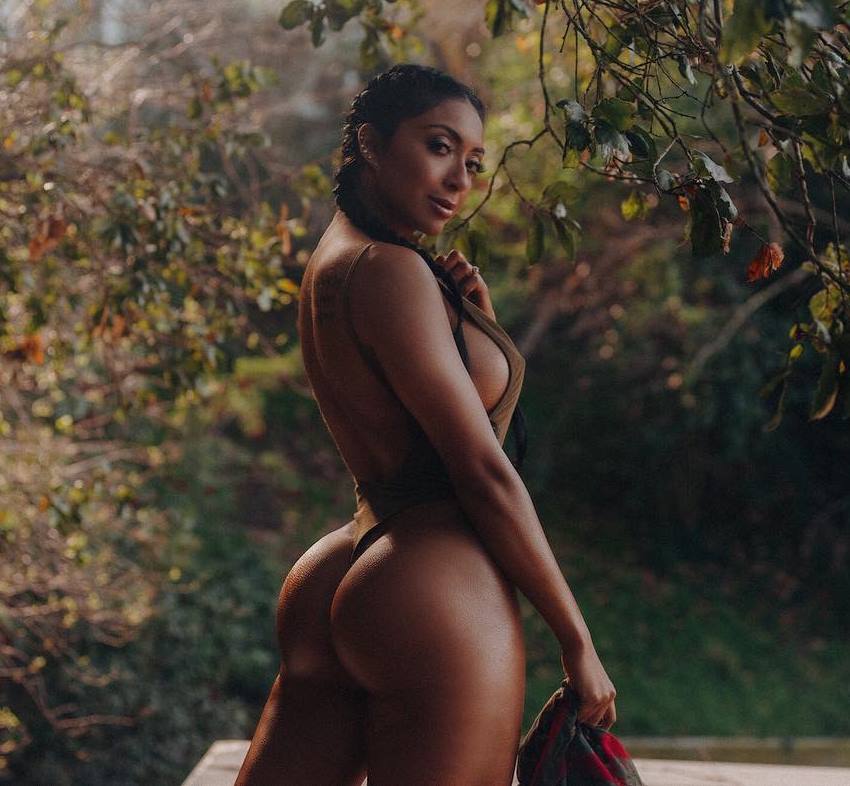 "I feel so grateful to be working with such amazing clients around the world. Every day I am inspired by how they push through their adversities, work so hard, and stay positive. They come to me for coaching and inspiration, but so often they are the ones that inspire me."
What we can learn from Sumeet Sahni
One thing Sumeet Sahni taught us, is that if you want to have ripped and fit body, you'll have to embrace both the training, and dieting part of the fitness lifestyle.
Many people get stuck on just one of those aspects, thinking if they'd train harder, or just eat better foods, they would get in an amazing shape.
While in reality, it's important to have both training and nutrition covered, along with having enough rest.
It may not be easy, but if you can build a habit of working out regularly, and watching what you eat – you'll eventually transform your physique, as well as life – just like Sumeet Sahni.