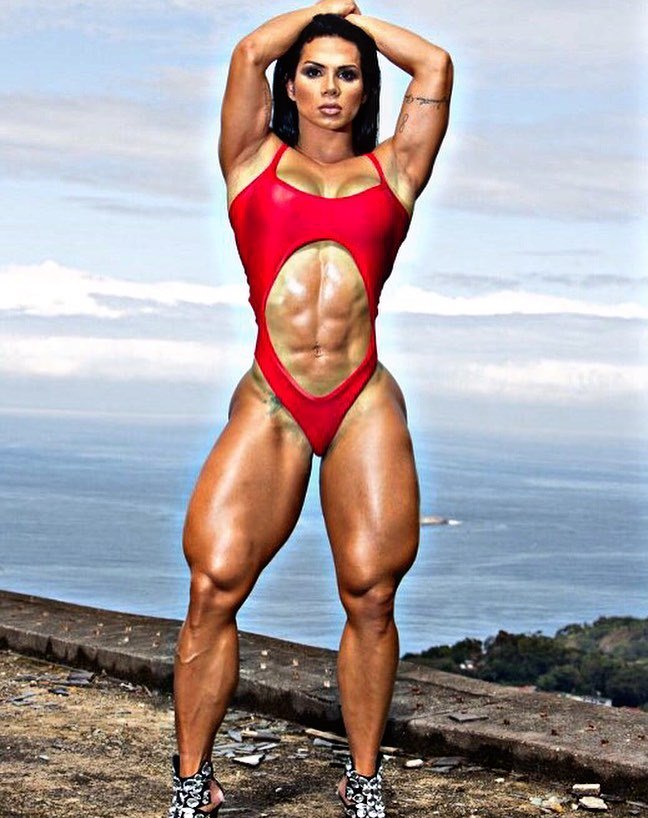 Suelen Bissolati
Fitness Model
Suelen Bissolati is a fitness model and motivational speaker from Sao Paulo, Brazil. She's climbed the ladder of fame by posting pictures of her strong, muscular, and aesthetic physique. Today, Suelen has a fan base that keeps on growing, showing no signs of slowing down.
Suelen's favorite body parts are her legs and glutes. She trains these body parts multiple times per week to ensure they stay in top shape. Suelen often shares her training techniques, as well as meal plans with her followers to reveal what lies behind her stunning physique, and success in fitness.
She continues to represent a strong, fit, and healthy lifestyle, and doesn't plan on stopping anytime soon. With her aesthetic figure and strong online presence, Suelen will be sure to grace the fitness world with her example for years to come.
---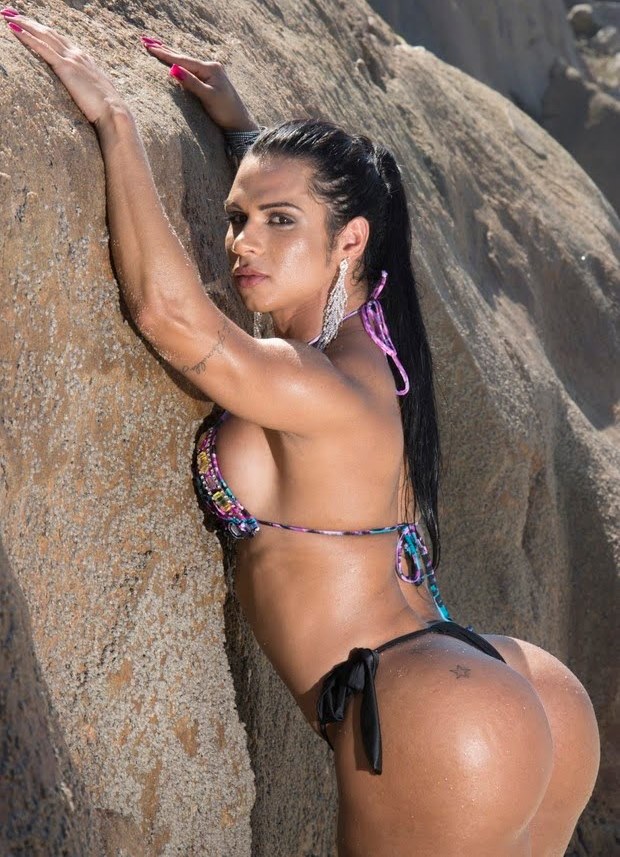 Athlete Statistics
Full Name: Suelen Bissolati
Nationality
Profession
Era
Brazilian
Fitness Model
2010
| | |
| --- | --- |
| Nationality | Brazilian |
| Profession | Fitness Model |
| Era | 2010 |
---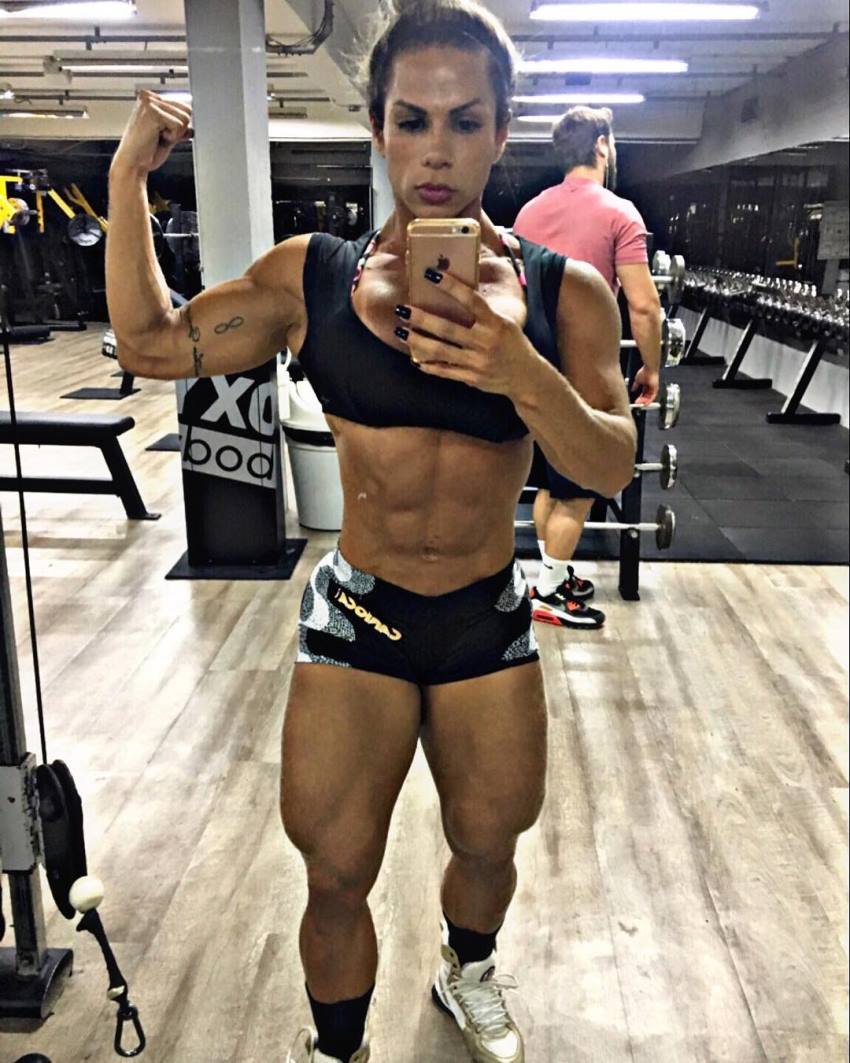 Accomplishments
Fitness Model
Social Media Personality
---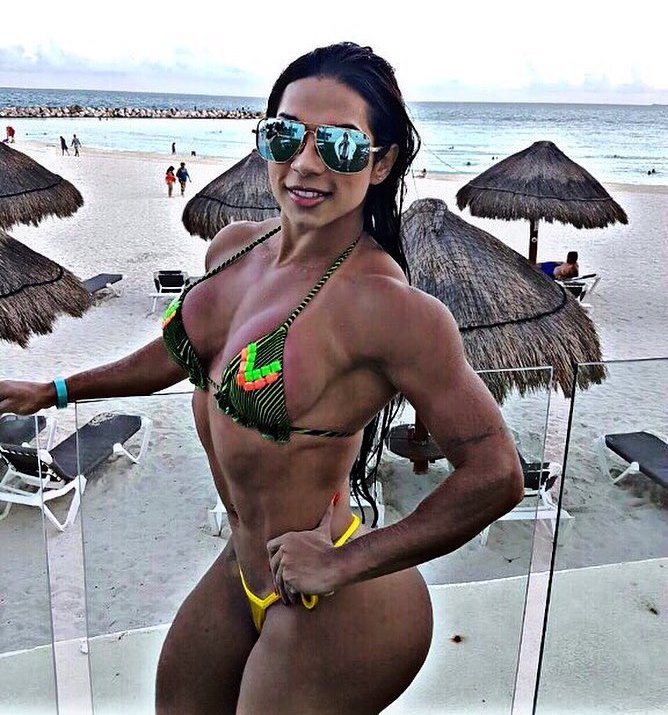 ---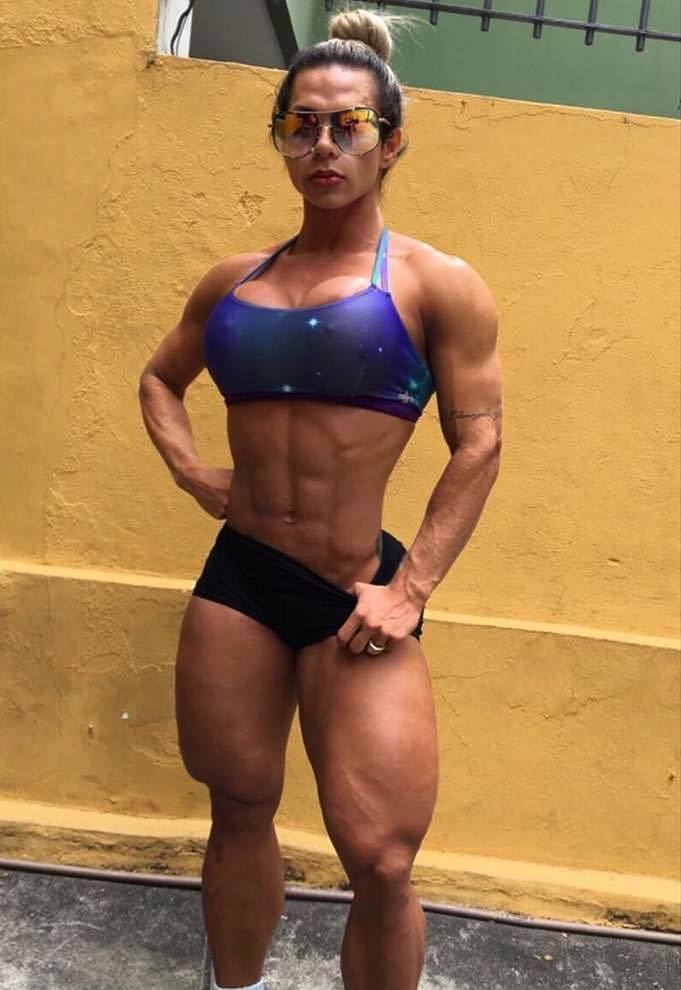 Training
Simplicity Over Everything
When working on most of her body parts, Suelen likes to switch things up to make her workouts more interesting. However, this isn't the case with her leg training. When Suelen trains her legs, she has only one thing in her mind – lifting heavier and more intensely than she did in her last leg workout.
Suelen believes there is no 'trick,' or some special exercise that builds big legs. She says, it all comes down to following a simple training routine that focuses on progression in weight, and intensity.
Suelen Bissolati's Leg Training Style
Before beginning her actual leg workout, Suelen first makes sure to warm up properly. As Suelen says, a good warm-up will not only ensure a better muscle and joint activation, it will also help prevent injuries.
After she's done with the warm-up, Suelen typically proceeds to lift a heavy compound exercise such as squats. Her rep range is 5-8 repetitions with compound movements, and 8-12 with isolations. Suelen adds isolation exercises at the end of her workout, to 'finish' the targeted muscle.
---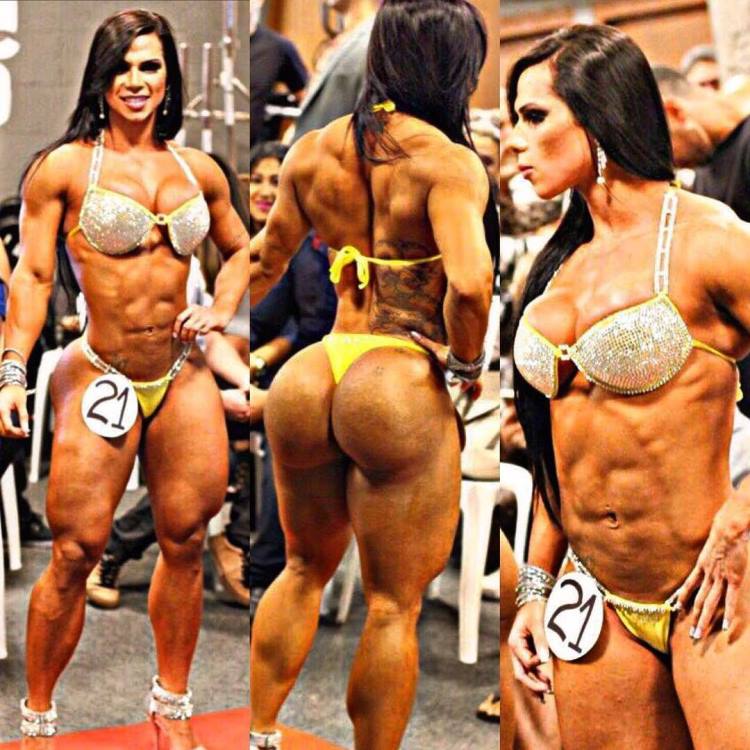 ---
Leg Workout Routine
Suelen puts correct 'form' over anything else when training legs. She'll also sacrifice the weight, only to ensure she's using the perfect form. For Suelen, a perfect 'lift' is when she goes slowly in the exercise, taking 2-3 seconds to raise the weight, and also 2-3 seconds to return it to the starting position.
In addition to paying attention to her form, Suelen also makes sure to hit her legs from multiple angles. This ensures maximum muscle fiber activation. She does this by incorporating a variety of exercises. Here's how it looks;
Wide-Stance Barbell Squat, 3 sets of 5-8 reps
Narrow-Stance Barbell Squat, 3 sets of 5-8 reps
Barbell Deadlift, 5 sets of 5-8 reps
Leg Press, 5 sets of 5-8 reps
Lying Leg Curls, supersetted with Leg Extensions, 3 sets of 8-12 reps
---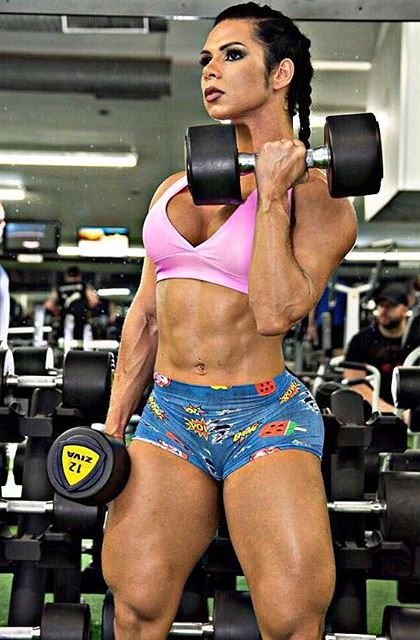 ---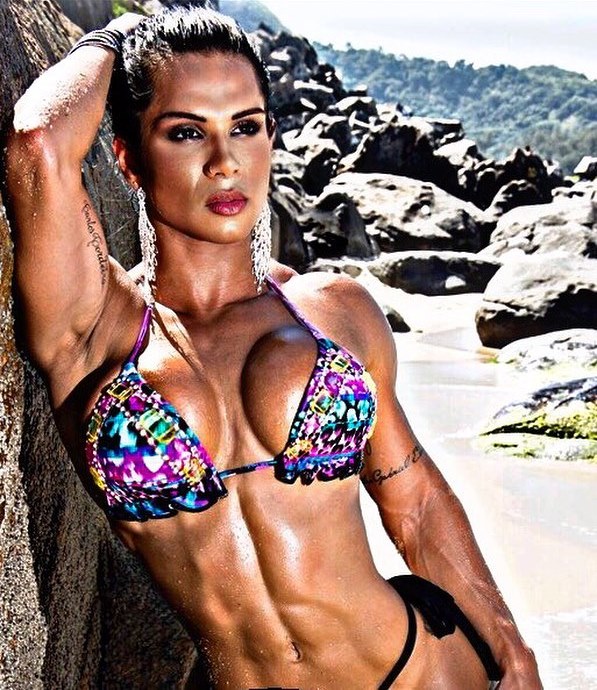 Nutrition
To maintain her physique, Suelen follows a rigorously strict diet. More specifically, she avoids anything that's processed, only eating whole foods. Here are some examples of foods Suelen eats on a daily basis;
Salmon
Turkey Breasts
Tempeh
Brown Rice
Sweet Potatoes
Walnuts
Chia Seeds
Olive Oil
Bananas
Broccoli, Spinach, Kale
As for cheat meals, Suelen has one only once per month. While this isn't something everyone can do, Suelen is willing to pay the price in order to maintain her awesome physique.
---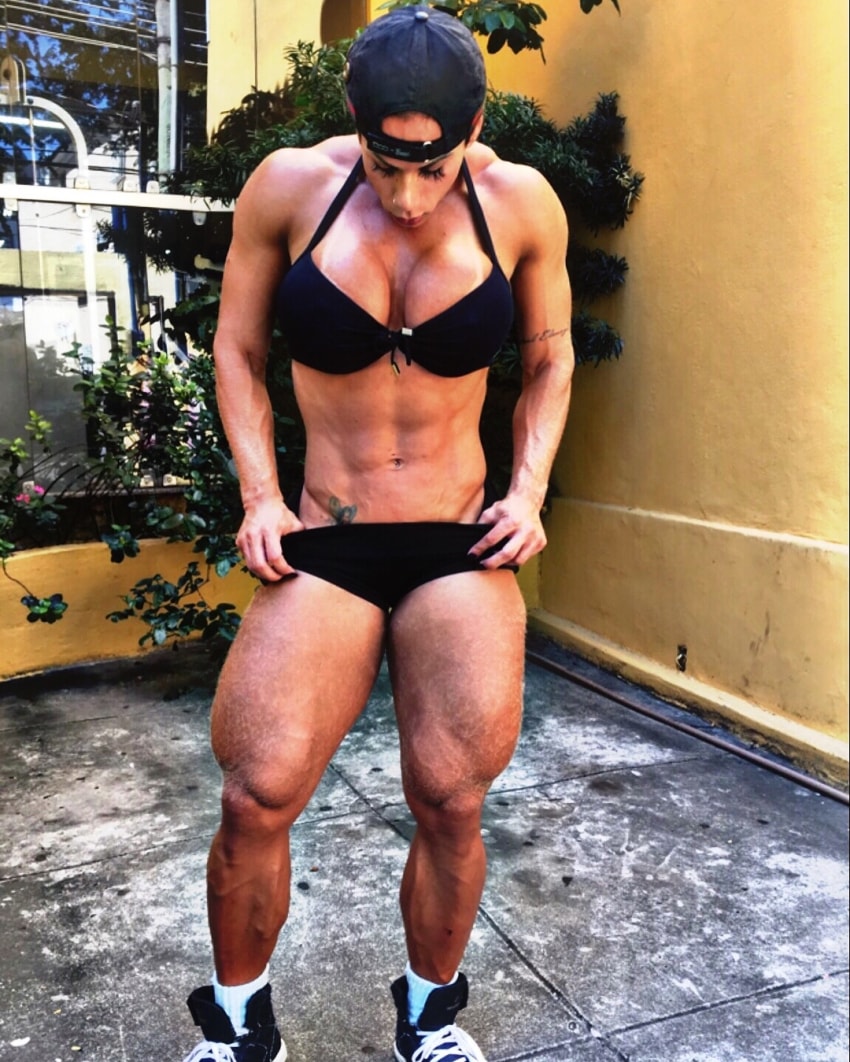 ---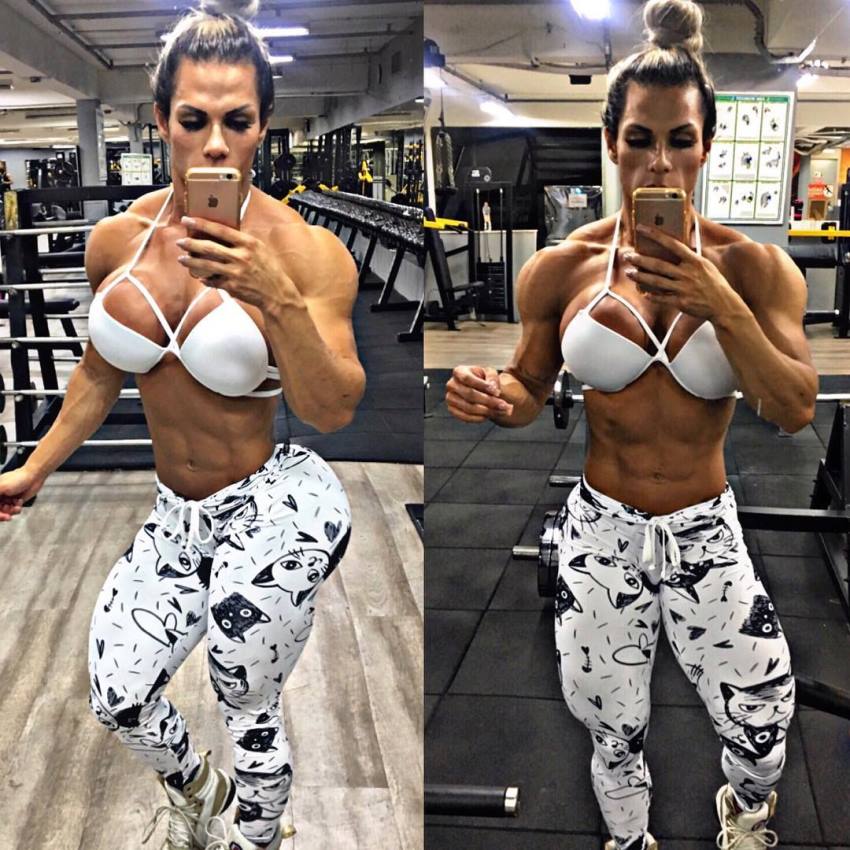 What we can learn from Suelen Bissolati
What we can learn from Suelen Bissolati is that sometimes, simplicity is the key. In regards to fitness, this means, by following a simple training program that focuses on gradual progression in weight, and intensity, might be much better than worrying about smaller details. Such as the number of reps, switching things up, etc.
Remember, that simpler doesn't necessarily mean less effective. Suelen Bissolati has shown us that if you commit to a basic routine, stay dedicated, and put in the work, you can achieve tremendous amounts of progress on your fitness journey – just like she did.