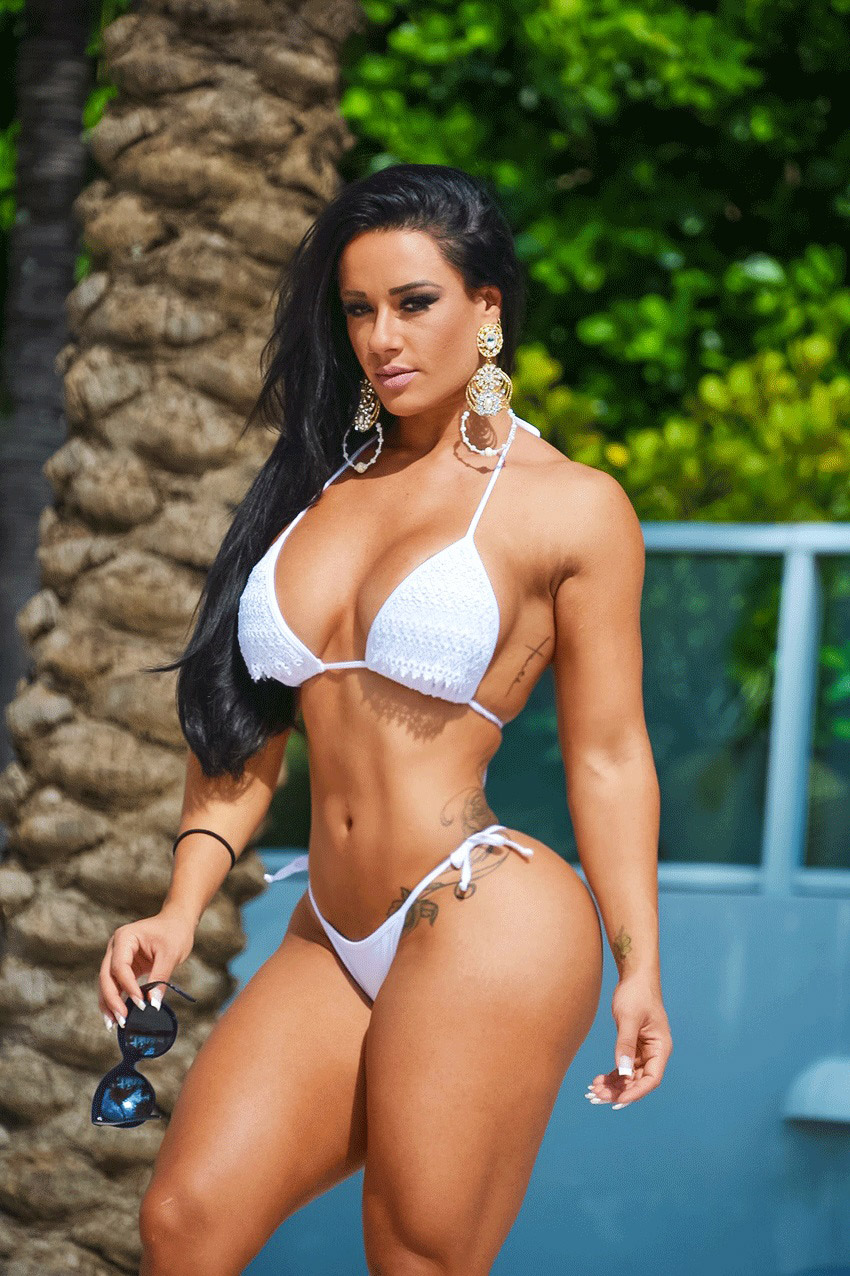 Sue Lasmar
Professional Fitness Diva Athlete, Fitness Model
From an overweight teenager to a professional fitness athlete, Sue Lasmar is one of the most recognizable icons in the industry. She began her journey at 19 after becoming unhappy with her body.
By the age of 31, Sue had developed into an international sensation after sculpting an incredible physique and gained a mass of followers on social media.
This is her story:
---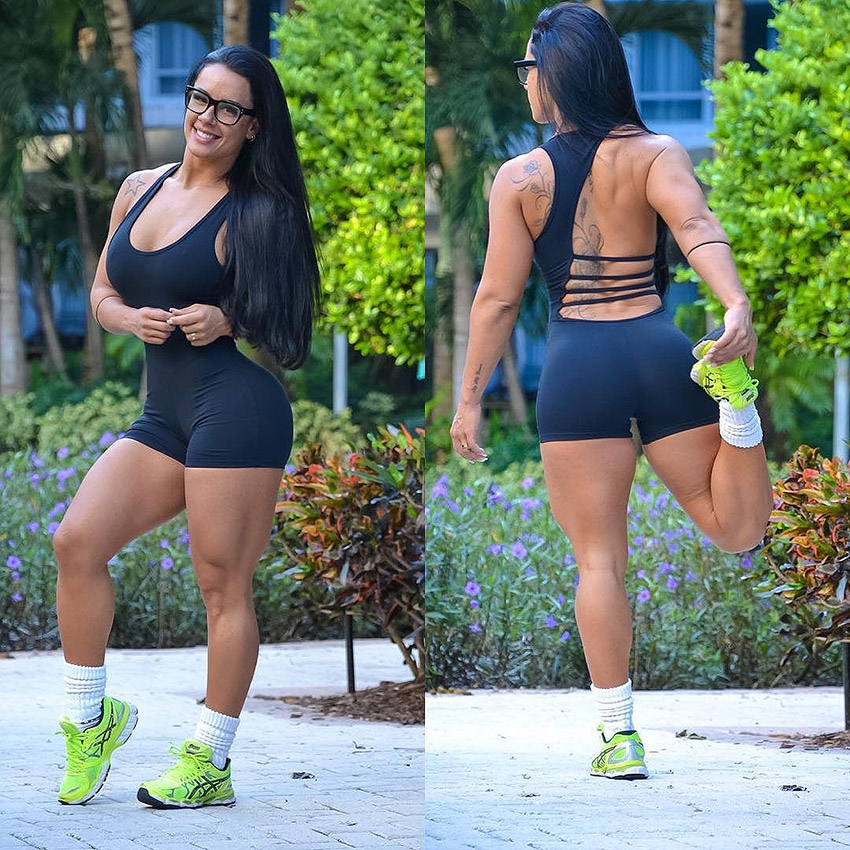 "Your body is the biggest investment that you will ever have in your life. Don't abuse it!"
Athlete Statistics
Full Name: Sue Moura Lasmar
Weight
Height
Year of Birth
Nationality
145 - 155lbs (65.8 - 70.3kg)
5'8" (172.5cm)
1985
Brazilian
Profession
Professional Fitness Diva Athlete, Fitness Model
| | |
| --- | --- |
| Weight | 145 - 155lbs (65.8 - 70.3kg) |
| Height | 5'8" (172.5cm) |
| Year of Birth | 1985 |
| Nationality | Brazilian |
| Profession | Professional Fitness Diva Athlete, Fitness Model |
---

"It's never too late to get you to achieve your goals. The largest project of your life is you, if you are not well, nothing goes well, nothing flows"
Accomplishments
2013 South Championship Brazilian Bodybuilding, 4th

IFBB Santa Catarina Brazil, 4th 

2015 Arnold Classic Brazil, NP
---

"Don't let distractions distract you! Keep moving! A day at a time! A bit at a time! This is the key!"
Biography
Start of Fitness Journey
Born and raised in Brasilia, Brazil, Sue wasn't very athletic growing up as a teenager. She lived a very unhealthy lifestyle and soon found herself overweight.
At this point, Sue became unhappy with her body – she knew that she had to make a change.
It wasn't long until she embarked on her fitness journey, training rigorously 5 days a week and following a strict diet to attain her dream physique. At the age of 19, Sue began transforming her body.
First Competition
Sue made serious progress over the next 9 years, losing an impressive 46 pounds. She was proud of her development and wanted to take her interest in fitness further.
At the age of 28, Sue made the big decision to enter a Fitness Competition – the 2013 South Brazilian Bodybuilding Championships as a Wellness-Fitness Athlete.
Although she didn't win, Sue placed 4th out of 42 participants. This experience motivated her to step up her game and focus on becoming a professional fitness athlete.
---

Sue's transformation.
---
Modelling and Move to America
Sue was approached by a photographer to become a model after her debut show. She was an instant hit and became a celebrity in Brazil, gaining even more exposure in the industry.
It wasn't long until Sue decided to further her career, risking everything by moving to the Miami, America.
Social Media Star
After years of intense training and hard work, Sue succeeded in sculpting one of the greatest female physiques in the world.
By the age of 31, she'd created an Instagram profile to spread her passion for fitness and became an online sensation.
---

"I am Brazilian! That means I love training gluts and quads!"
Training
Sue works out 6 days per week, resting on Sundays. Her reps range from 12-15, making sure to maintain and develop her lean figure.
Workout Plan:
Monday – Shoulders/Abs
Seated Dumbbell Press 3×12-15
Alternating Dumbbell Front Raises 3×12-15
Low Pulley Lateral Raises 3×12-15
Reverse Pec Deck (Rear Delts) 3×12-15
Machine Shoulder Press 3×12-15
Machine Crunches 3×20-25
Hanging Leg Raises 3×20-25
Incline Leg Raises 3×20-25
Tuesday – Biceps/Triceps
Dumbbell Curls 4×15
Barbell Curls 4×15
Machine Curls 4×15
Push Downs 4×15
Tricep Extensions 4×15
Dips 4×15
Wednesday – Legs/Calves
Leg Extensions 3×12
Squats 3×12
Leg Press 3×12
Seated Leg Press 3×12
Seated Calf Raises 3×12
Standing Calf Raises 3×12
Thursday – Back
Machine Chin Ups 3×15
Lat Pulldowns 3×15
Single Arm Dumbbell Rows 3×15
Back Extensions 3×15
Machine Torso Extensions 3×15
Friday – Chest/Abs
Incline Bench Press 3×12-15
Flat Bench Press 3×12-15
Push Ups 3×12-15
Cable Crossovers 3×12-15
Machine Pec Deck Fly's 3×12-15
Machine Crunches 3×20-25
Hanging Leg Raises 3×20-25
Incline Leg Raises 3×20-25
Saturday – Hamstrings/Glutes
Walking Lunges (with Dumbbells) 3×15 each leg
Squats 3×12
Stiff Legged Deadlifts 3×12
Lying Leg Curls 3×12
Seated Leg Curls 3×12
Machine Hip Extensions 3×12
Abductor 3×12
Sunday – Cardio
45 minutes of morning cardio
---

"Do something every day that will take you towards your goal."
Nutrition
Diet Plan:
Meal 1: 4 Egg Whites, Spinach, 1 ½ cup of Oatmeal & ¼ Grapefruit
Meal 2: 4-6 oz. Turkey Breast & Spinach
Meal 3: 4-6 oz. Bison, Asparagus & ½ Sweet Potato
Meal 4: 4-6 oz. Chicken Breast & Broccoli
Meal 5: 4-6 oz. Tilapia & Green Beans
Supplements Stack:
Whey Protein
Casein Protein
Glutamine
Coconut Oil
BCAA
---

"Not many people believed in me when I first decided to start my fitness journey and the fact that I have made it this far is really something special to me."
Idols and Influences
Throughout her journey, Sue has always been inspired by her own progress. But she also names her fans as the inspiration behind her success – she loves seeing others working to reach their goals.
---

"Well, something that really motivates me is to motivate people change their lives within fitness. To see all of my fans sending emails and msgs saying that I inspire them and I actually see that many of them have already gotten big changes!"
What we can learn from Sue Lasmar
Sue has taught us that it's possible to transform your physique regardless of where you start. She began her journey as an overweight teenager who no-one believed in.
One thing we can take away from Sue's story is that with the right attitude and determination, anything is possible.