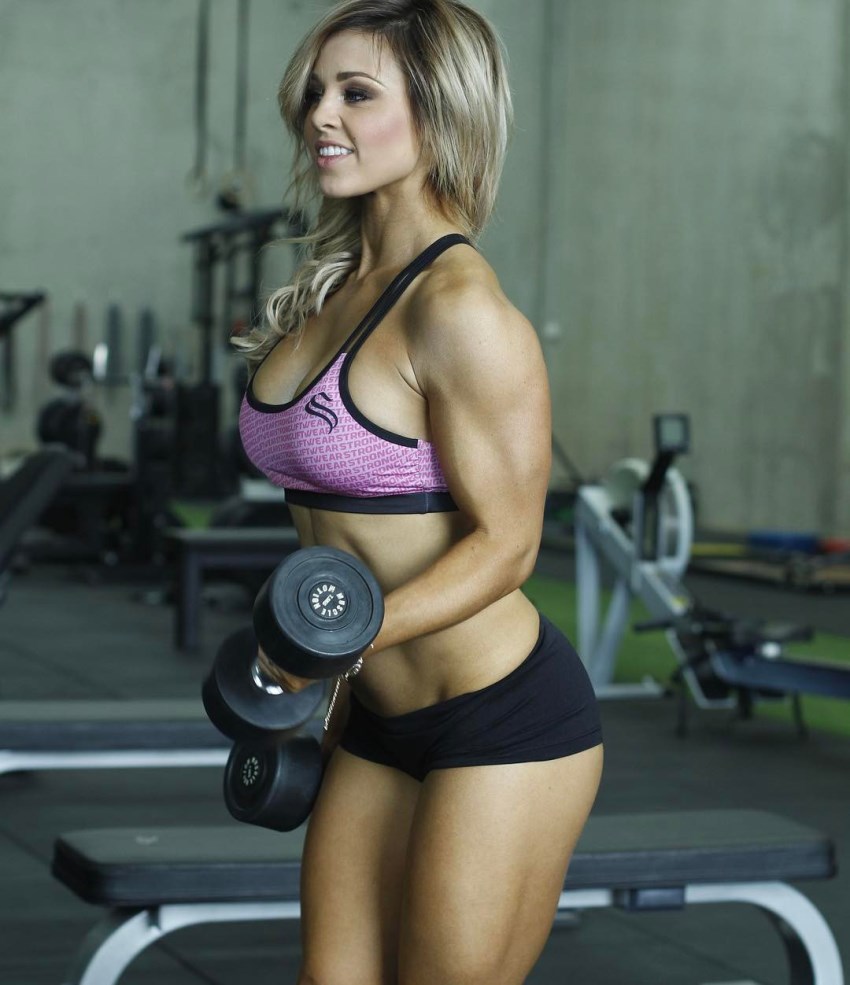 Stephanie Sanzo
Fitness Model, Personal Trainer
Stephanie Sanzo is an Australian fitness celebrity and a personal trainer, known among her fans as "Steph Fit Mum".
As a young girl, Stephanie was never interested in the gym or physical exercise. However, after having two children, Stephanie gained over 25 kilograms, which made her feel insecure about her body. This led to her becoming a gym fanatic, and later, a personal trainer.
After 3 years of weight training, dieting, and many ups and downs, Steph transformed her once-overweight figure into a strong physique. She's also became a successful personal trainer along the way.
This is her story:
---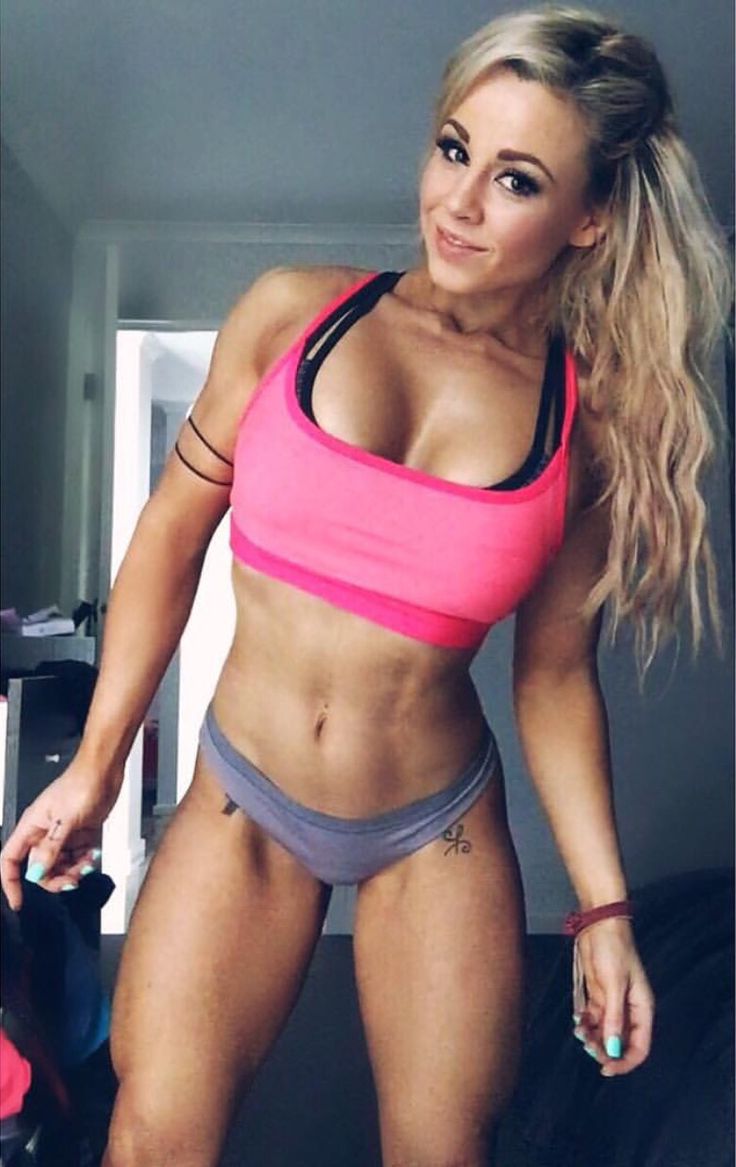 "If the weekend sucked, start over. You have a whole week to get it right. Don't punish yourself."
Athlete Statistics
Full Name: Stephanie Sanzo
Weight
Height
Year of Birth
Nationality
115 - 125lbs (52.2 - 56.7kg)
4'10" (147cm)
1987
Australian
Profession
Alias
Era
Fitness Model, Personal Trainer
The Fit Mum
2010
| | |
| --- | --- |
| Weight | 115 - 125lbs (52.2 - 56.7kg) |
| Height | 4'10" (147cm) |
| Year of Birth | 1987 |
| Nationality | Australian |
| Profession | Fitness Model, Personal Trainer |
| Alias | The Fit Mum |
| Era | 2010 |
---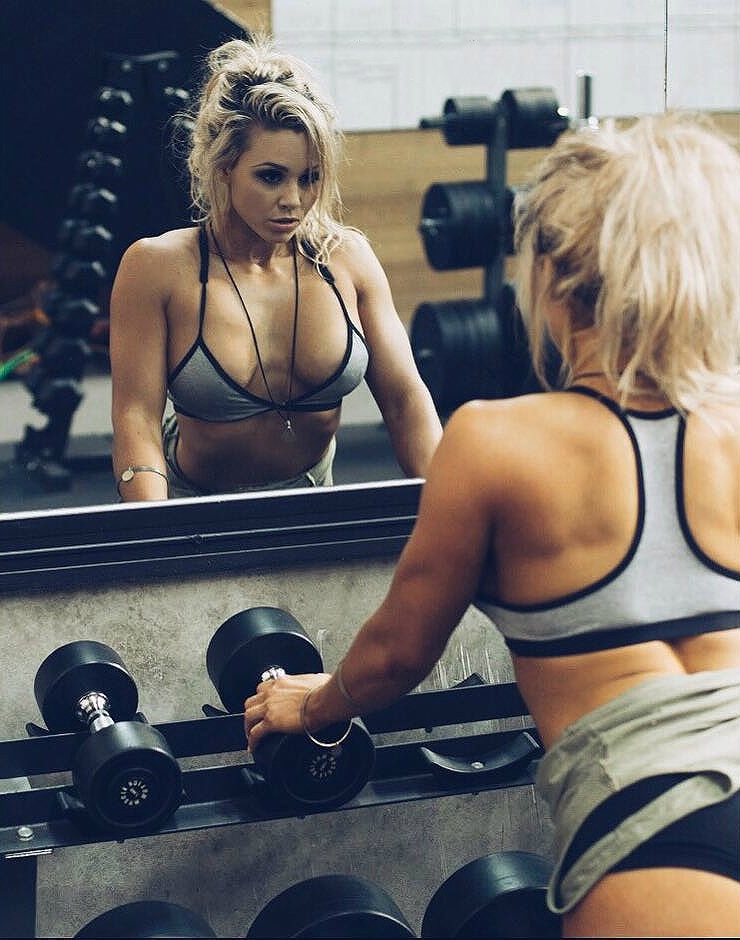 "A saying that gets me through any situation is: 'See it for what is it, never worse than what it is. '"
Accomplishments
Stephanie Sanzo is a certified personal trainer and a fitness icon. She's also been a cover model for several of Australia's fitness and health magazines.
---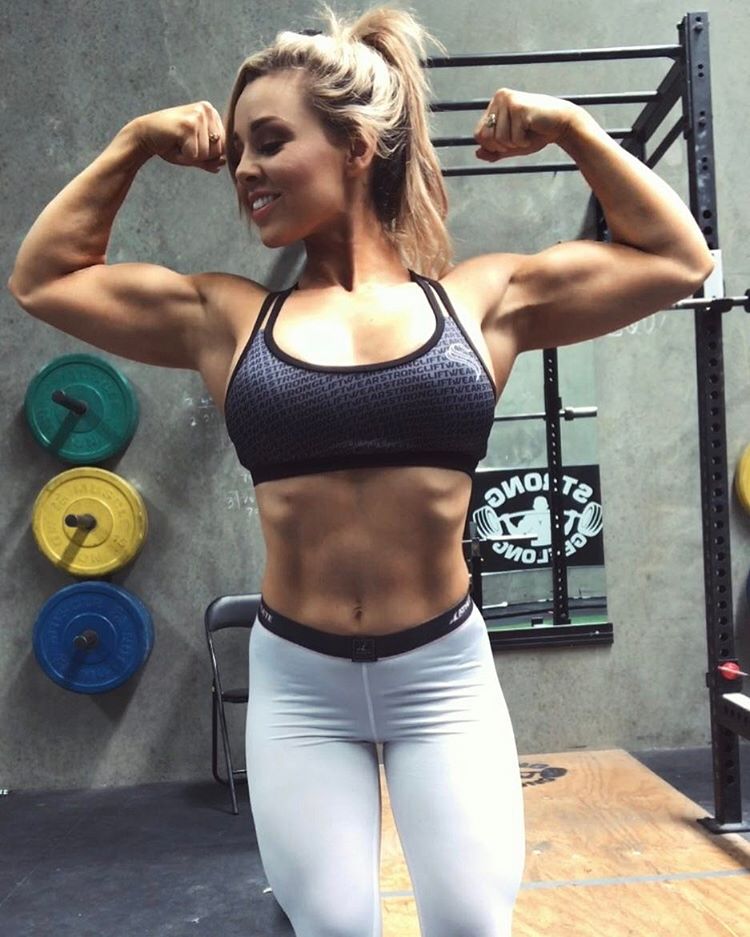 "Mentality is the only thing that can hold you back! Let your desire overpower your disbelief."
Biography
Changing the Habits
Born in 1987, Stephanie Sanzo wasn't particularly interested in physical exercise growing up. It wasn't until she was 19 when she started taking care of her body. But not just for any reason – she gave a birth to her son, and afterwards, she gained weight.
During that period, Stephanie gained over 25 kilograms. Her eating habits were unhealthy, as she mentioned herself;"In my first pregnancy, I would eat anything I wanted when I felt like it, including fast food and chocolate. You name it."
As Stephanie usually weighing around 47 kilograms, the sudden change in weight came as a shock to the young mother.
Stephanie then started training with a pair of dumbbells at home so she could get rid of the excess fat. She also quit her job which required of her to travel a lot, and took a personal trainer course in the hope of becoming an expert trainer.
---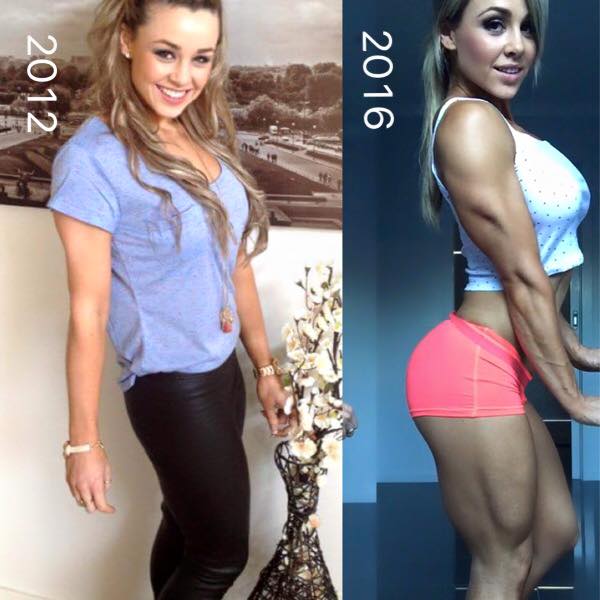 ---
Second Pregnancy
Whenever she had free time away from her personal training courses, and taking care of her son, Stephanie would go outdoors and run – sometimes up to 10 kilometers a day.
This new activity saw Stephanie lose a significant amount weight. However, after she gave a birth to her second child, a girl, she suffered a pelvic prolapse. This prevented her from continuing her running activities.
After looking for other ways of staying fit, Stephanie became interested in weight training. She started out modestly, lifting a pair of light-weight dumbbells at home.
After noticing she gained muscle easily, Stephanie decided to buy herself a gym membership to start training more seriously.
Fitness Competitions
Back when she was working out at home, Stephanie was always fascinated by the thought of participating in fitness competitions. But it wasn't until she hired a coach that she acted on that thought.
"My coach gave me a program for the gym for 16 weeks and taught me how to lift weights." – Stephanie Sanzo
In 2012, she started preparing for her first ever competition. She switched to an 80 percent clean diet and "hard-core" training. In 2013, she took part in the show and came in 2nd place.
From there, she continued competing at minor shows for the following 3 years. After that, she decided to take a break from the competitive lifestyle, as the constant low-calorie and strict diet was ruining her health and lifestyle.
She also had to take care of two little children, which she said was a challenge on its own.
---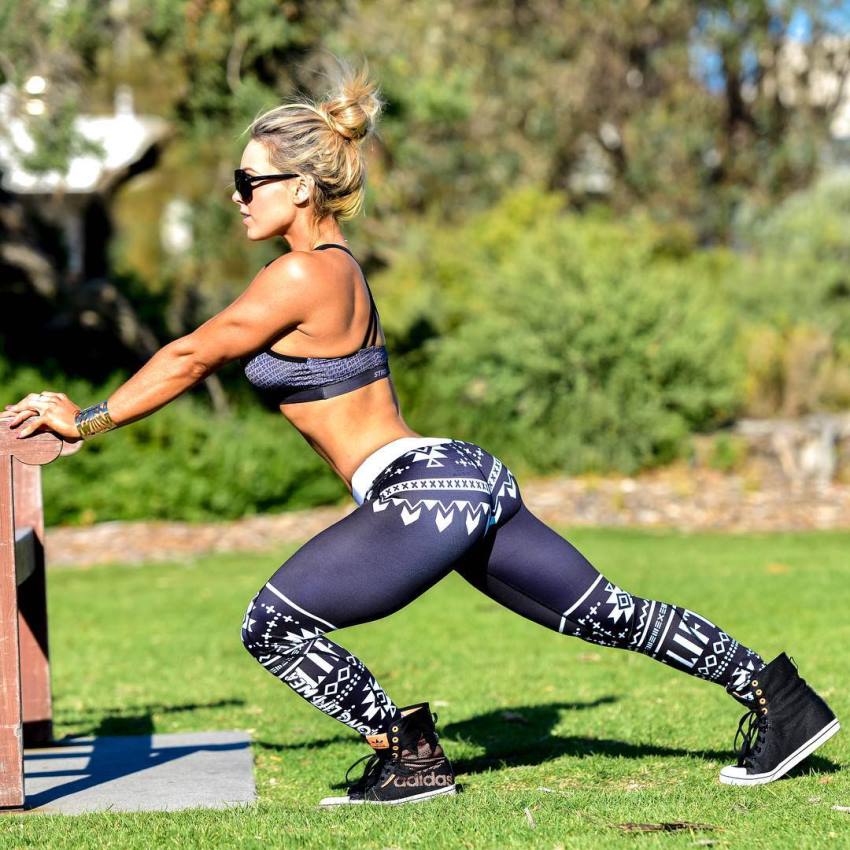 ---
Personal Trainer
After quitting her competitive career, Stephanie decided to take a different, yet quite similar route on her fitness path. She became a certified personal trainer, and had begun devoting all of her free time to coaching clients.
She also started paying more attention to her training style, which changed significantly since she stopped competing. It consisted of strength training, as well as powerlifting aspects – both of which she included in her daily training regimens.
---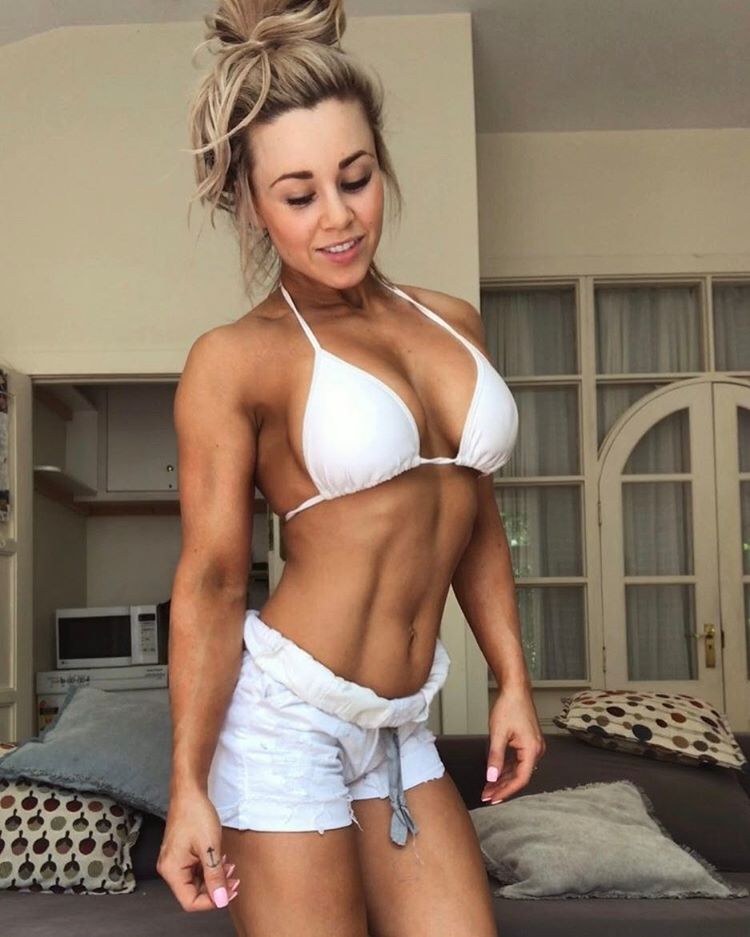 ---
Becoming Popular
Stephanie decided to share some of her clients' success stories, as well as her transformation on the internet. She began posting daily pictures, inspirational quotes, and videos of herself working out.
The decision to start posting daily content saw Stephanie become extremely popular. She earned the nickname "Steph Fit Mum", which she now uses on her social media profiles.
For the future, Stephanie aims to continue with her fitness and strength goals. She also wants to remain consistent, be it in the gym, or in her personal life. According to her, it's not about "winning Miss World", but it's about inspiring others and being a vision of health and strength.
---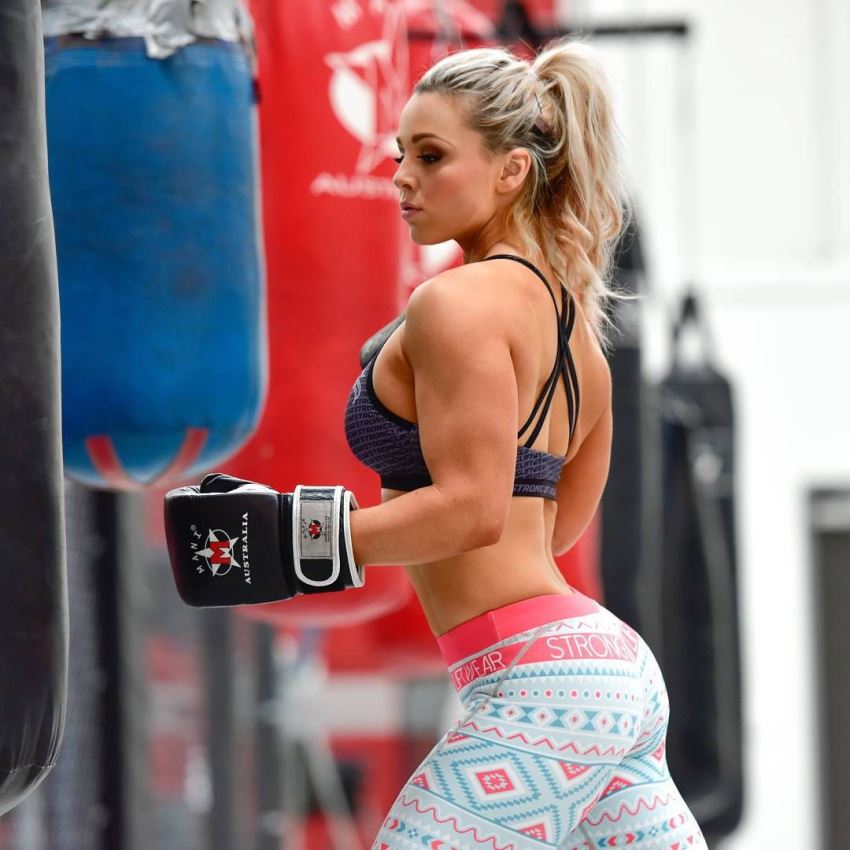 Training
Full-On Weightlifting
In the gym, Stephanie likes to switch between strength training and powerlifting sessions.
She goes for the 8-12 repetition range, and doesn't believe that lifting light weights for a high number of repetitions will "shape and tone the muscle". According to her, this is just a training myth. She says the only way to "tone the muscle" is to lower the body fat percentage and lift heavy.
Cardio
Stephanie doesn't do cardio, as she says that it's unnecessary if the diet is clean. According to her, it can also eat away muscle mass, so that's another reason why she avoids cardio.
However, during the time of her competitions, she had to do some cardio in order to burn the last few pounds of fat. She did 20-minute cardio sessions, usually on a treadmill, 4 times per week.
---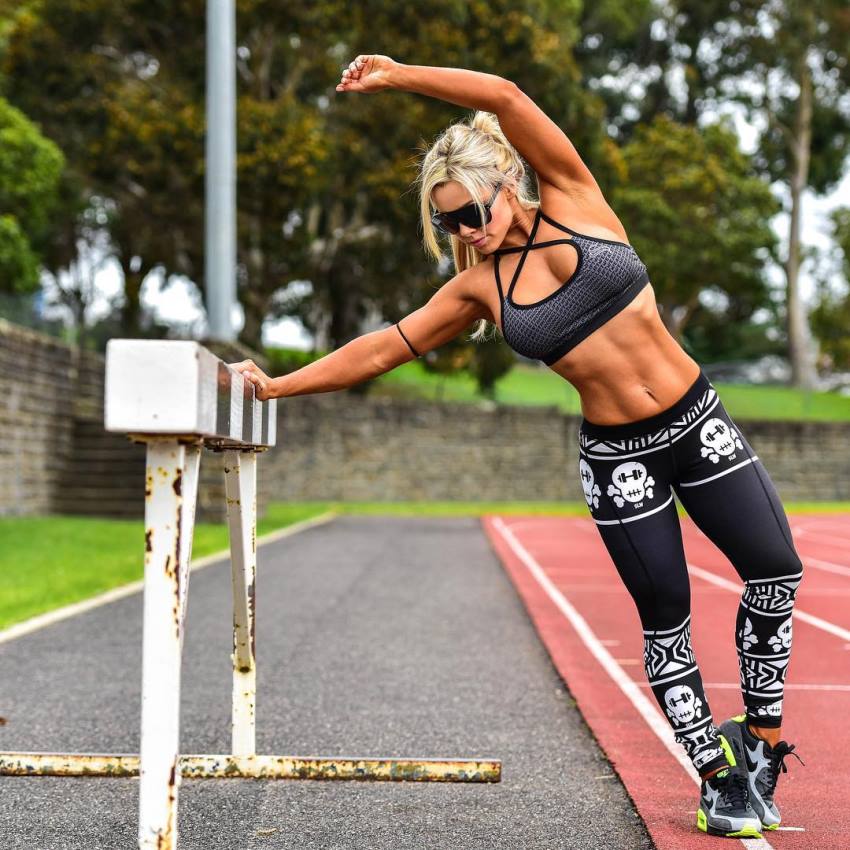 ---
Favorite Body-Parts and Exercises
One of Stephanie's favorite body parts is shoulders, and one of her most preferred exercises is the sumo squat. As for shoulders, she believes that nothing beats the round look that they give.
When it comes to sumo squats, she says that it's the best variation of squats for glute and adductor development. When doing the exercise, Stephanie likes to go slow and focus on the contraction.
Stephanie said that if she could change one aspect of her physique, it would be to have larger lats and delts.
Stephanie's Workout Split
Monday- Chest and triceps
Tuesday- Glutes, calves & abs
Wednesday- Back and biceps
Thursday- Quads, calves & abs
Friday- Hamstrings and shoulders
Saturday- Rest
Sunday- Rest
---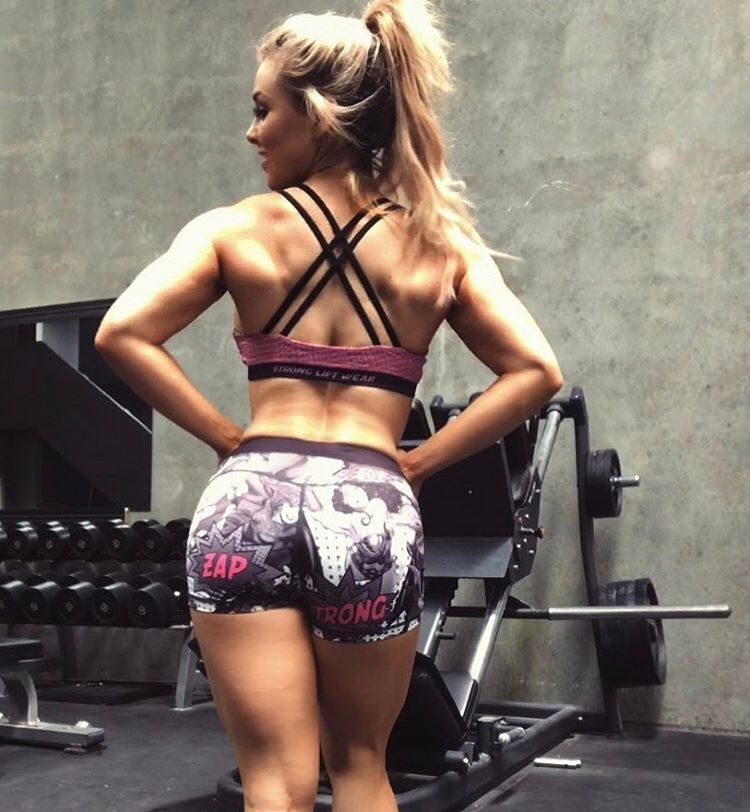 "If you don't know what you're good at! Take the focus off yourself and start being good to others. When we breed humility and kindness usually we reveal things about ourselves in the process."
Nutrition
Listening to Her Body
Stephanie consumes around 1800 calories per day. However, if she feels her body requires more nutrients, she will act according to that.
She consumes a good balance of fat, proteins, and carbs, with the emphasis on the protein intake. This way she gains lean muscle mass easier.
Stephanie also mentioned one nutrition myth – "carbohydrates make you fat". According to her, carbs don't make a person fat, but excess calories do.
Once or twice a week, she will have a cheat meal. She also said how a chocolate bar, or two, is allowed daily, if her body craves it. When it comes to alcohol, she avoids it at all times.
---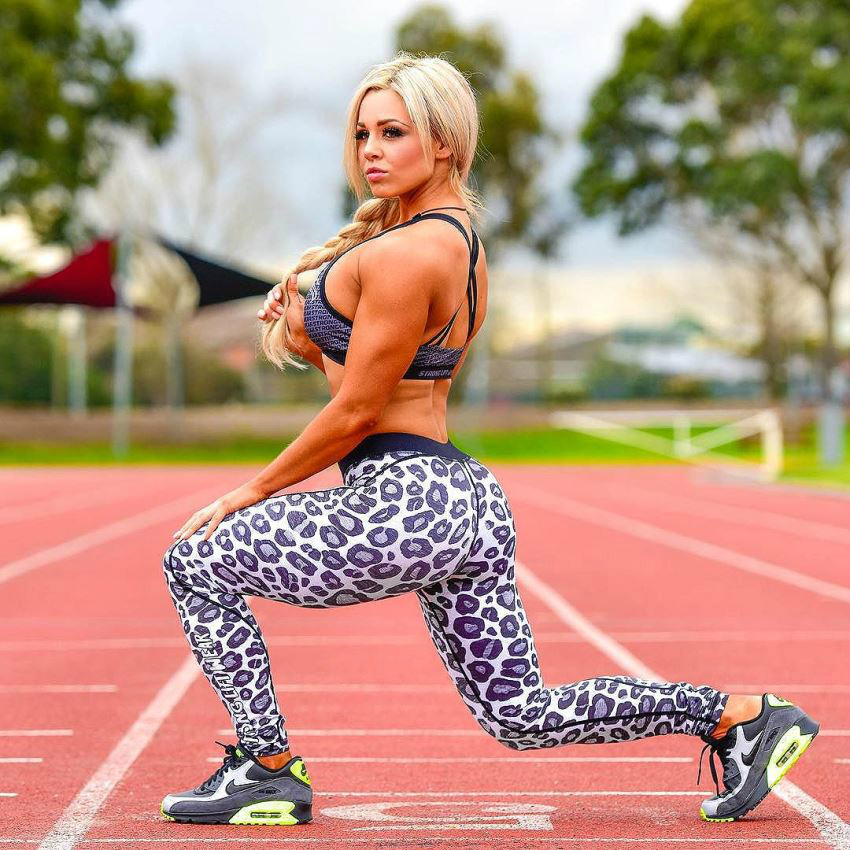 ---
Simple and Balanced Diet
Stephanie's diet consists of:
Lean meats (chicken breast, poultry, grass-fed beef, etc.)
Lots of vegetables
Healthy fats (nuts, olive oil, almond butter, coconut oil, eggs)
---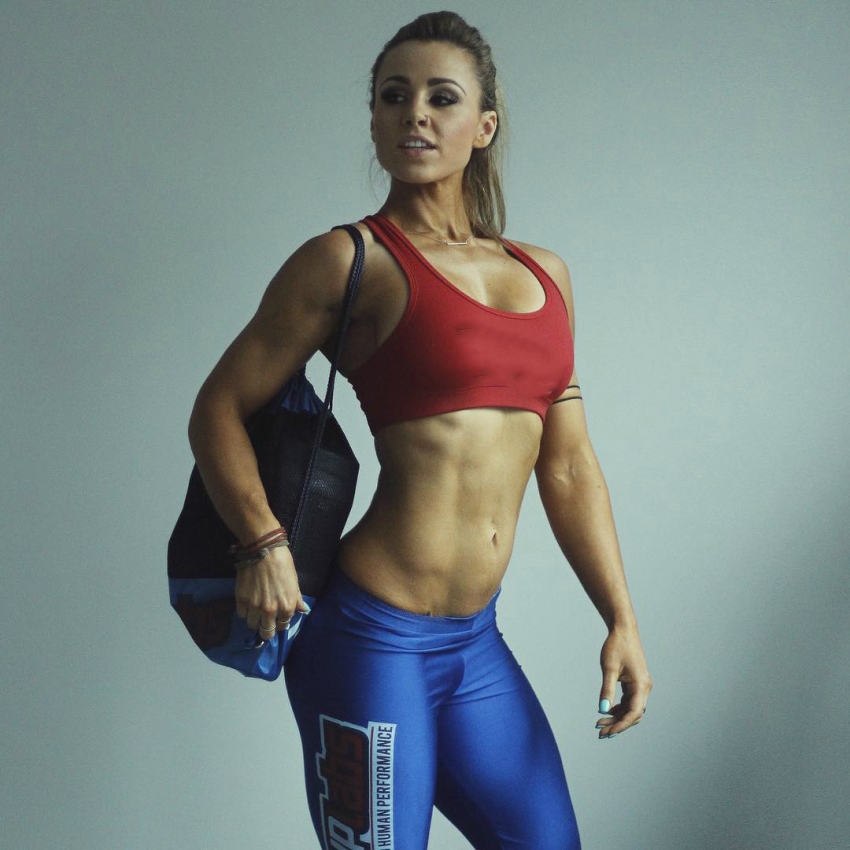 What we can learn from Stephanie Sanzo
Having a personal training business and taking care of two children can be a difficult task, something that Stephanie knows very well. However, she said she doesn't regret a minute of it, and that it's the most challenging, yet most rewarding job in the world.
Thanks to her strong mentality and discipline, Stephanie has managed to set her priorities right in life, and live the life to her own accord.
These are some of Stephanie's thoughts on her lifestyle and advice for everyone; "Living the life I always dreamed! To get here I had to be challenged, tested and put through the hardest of times. Every single disappointment, pain, and feelings of despair was worth it. Hardship grows you, molds you and creates you into a strong human Being that can conquer and triumph! That's not to say life is perfect! But each day it feels better and I feel stronger. Never let your struggles defeat you! Allow them to strengthen you!" – Stephanie Sanzo