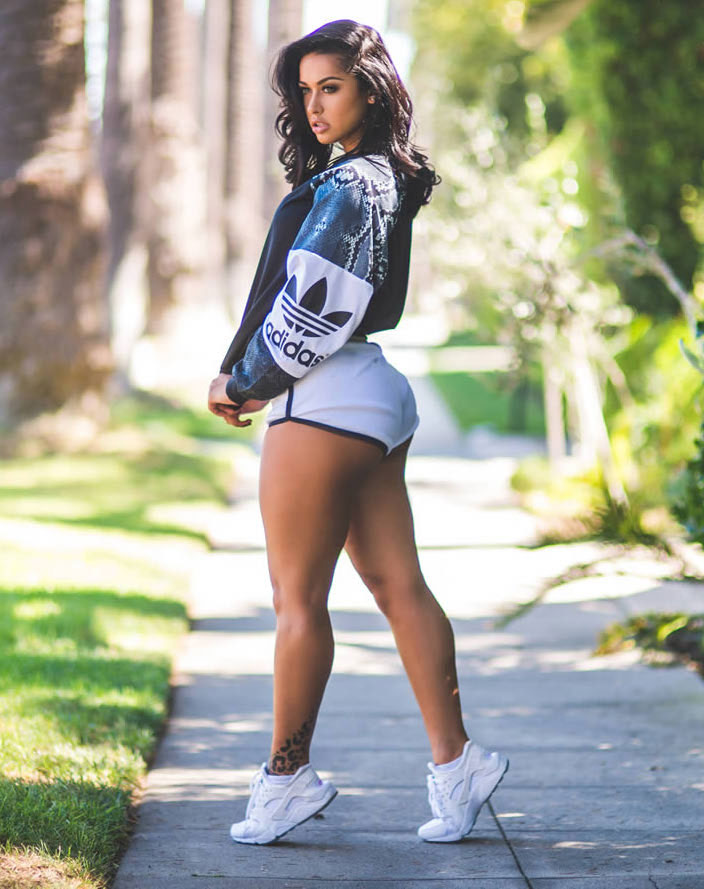 Stephanie Rao
Fitness Model, Social Media Personality, Brand Ambassador
Stephanie Rao is a fitness model and brand ambassador from Miami, Florida. A mix of Italian and Puerto Rican, Stephanie has been interested in modeling since elementary school.
She says;"Close friends and close relatives can vouch for me when I say I loved modeling since I was in elementary, a child really." She would look at the models from magazines, longing to be featured on a cover one day.
Slowly but surely, her dream came into life. At the age of 17, she started doing amateur photo shoots with friends who were photographers. Her pictures, which she published online, were noticed by local modeling agencies – and it wasn't long before Stephanie started modeling for them.
One milestone after another, and Stephanie soon became one of the top models in Miami. She also started gaining online exposure, thanks to her 'eye-catching' Instagram pictures. Nowadays, Stephanie works hard in the gym to keep her figure 'firm and fit'.
---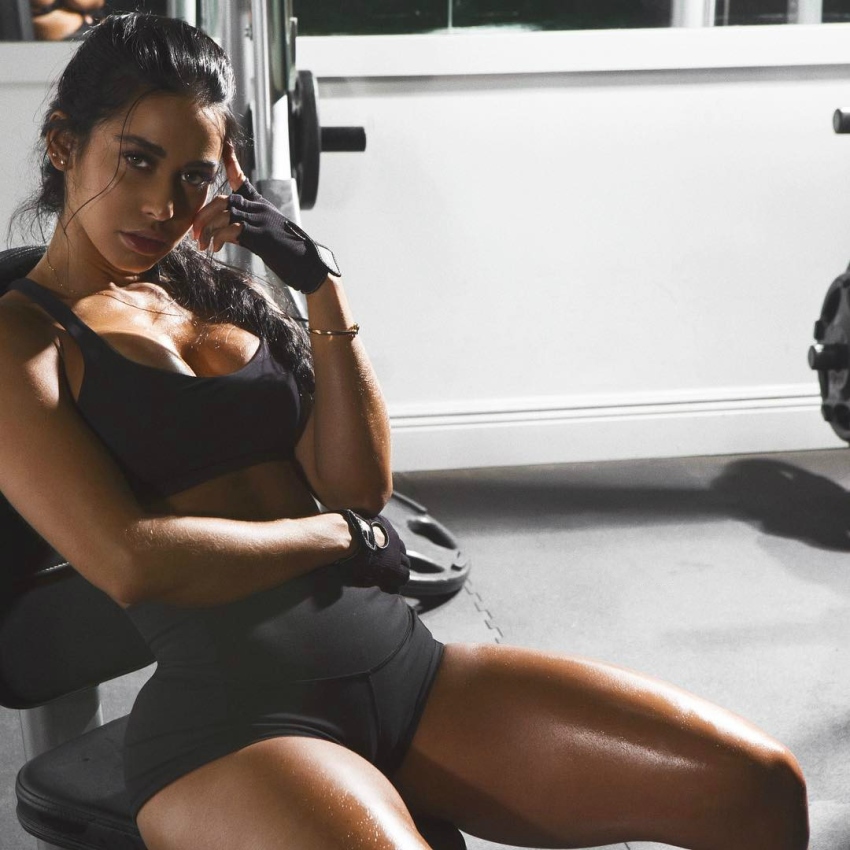 "In my life, I find it fun to be at peace. Just kicking it back with some good friends is where you will catch me if I'm not training. So for fun, I chill and talk about the universe and ways to get more money. Dig it?"
Athlete Statistics
Full Name: Stephanie Rao
Weight
Height
Bust
Hips
115 - 125lbs (52.2 - 56.7kg)
5'5" (165cm)
32''
38''
Waist
Age
Date of Birth
24''
31
December 1, 1991
Nationality
Profession
Alias
American
Fitness Model, Social Media Personality, Brand Ambassador
stephanierao
Era
2010
| | |
| --- | --- |
| Weight | 115 - 125lbs (52.2 - 56.7kg) |
| Height | 5'5" (165cm) |
| Bust | 32'' |
| Hips | 38'' |
| Waist | 24'' |
| Age | 31 |
| Date of Birth | December 1, 1991 |
| Nationality | American |
| Profession | Fitness Model, Social Media Personality, Brand Ambassador |
| Alias | stephanierao |
| Era | 2010 |
---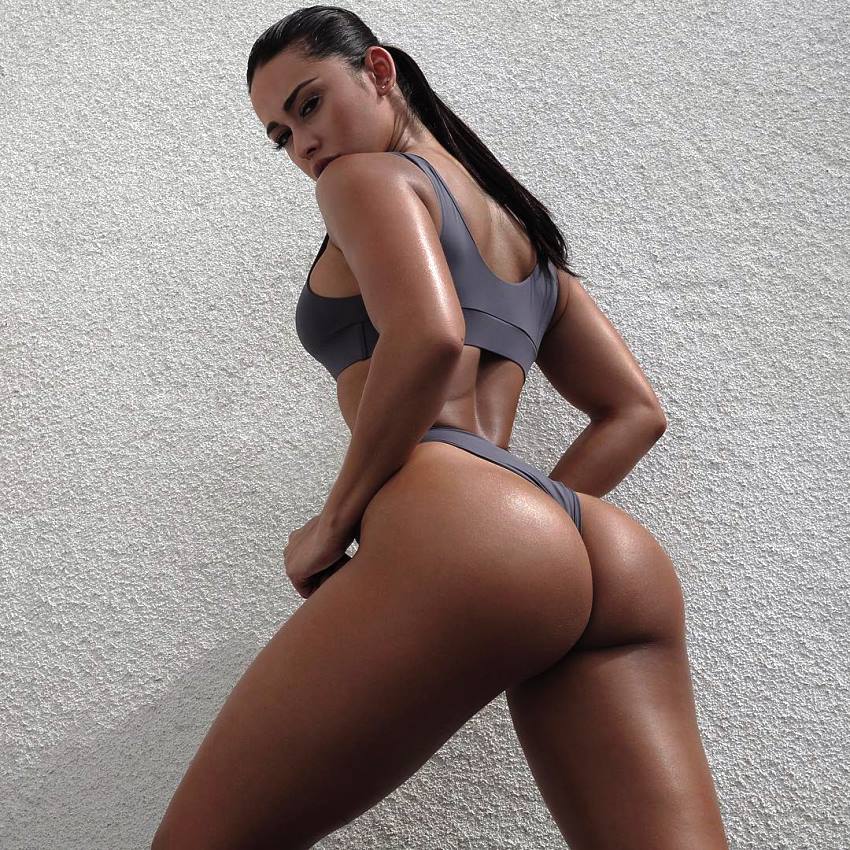 "Start your week aggressively, write down your goals, envision yourself completing them. Now go crush the week. Remember we become our actions."
Accomplishments
Business Accomplishments
Sponsored Fitness Athlete
Magazine Cover Model
Social Media Star
---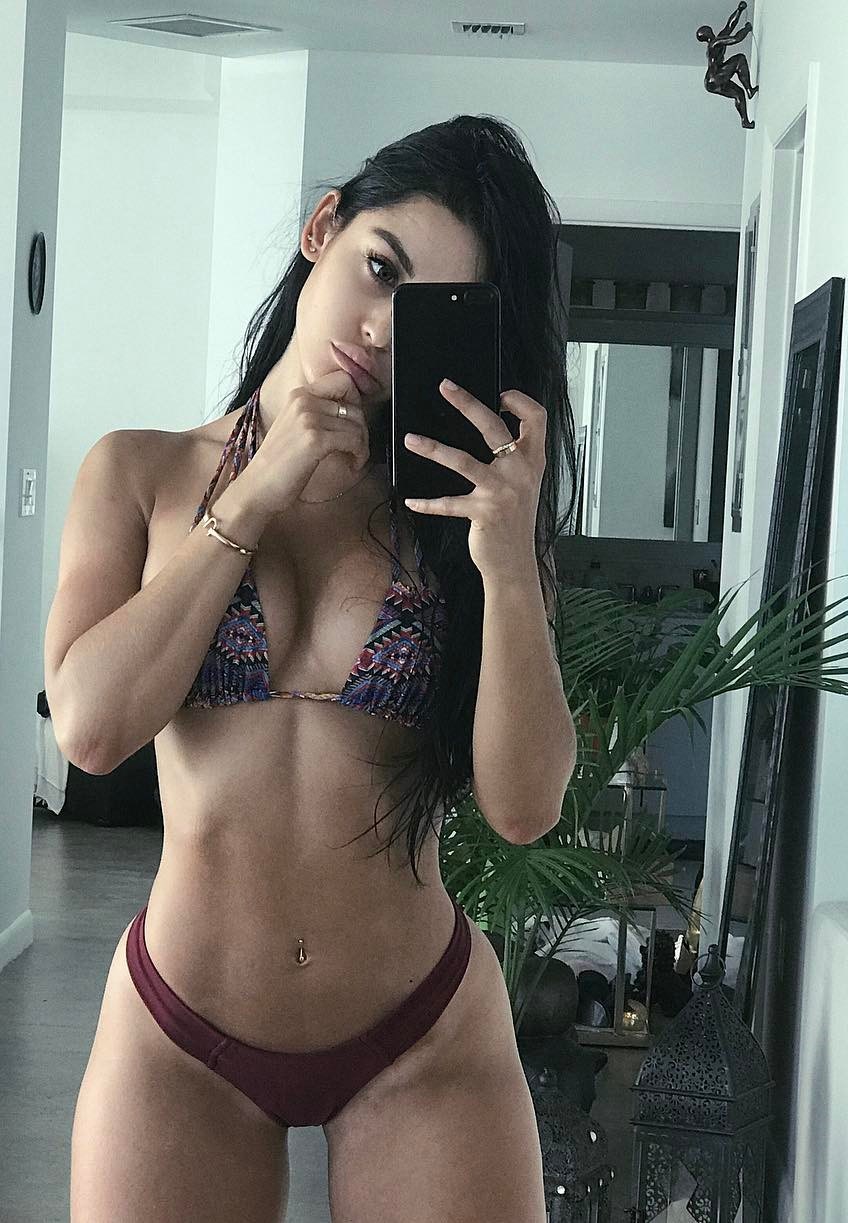 ---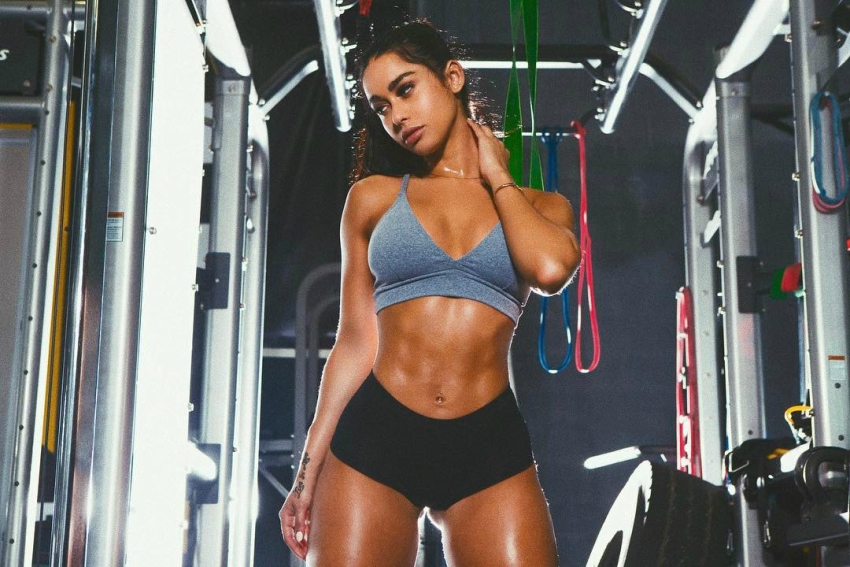 "When you come from nothing that's all the motivation you need to work hard till you have everything."
Training
Stephanie is famous for keeping her body fit and lean during the entire year. She does this by having several cardio 'drills' every week, alongside her intense weight-training regimen.
She usually dedicates five days per week for strength training and cardio, while the other two days are her 'metabolic rest days.' 
On these days, Stephanie doesn't do any special physical activity, except for a hike with friends, or a slow-paced walk outdoors.
Developing Legs and Glutes
Even though Stephanie has amazingly shaped legs and glutes, she says it wasn't always this way. She had to train heavily in the gym for many years to sculpt her physique. Especially her lower body.
This is one of her workout plans that she used to build her legs and glutes;
Squats, 3 sets of 6-10 reps
Bulgarian Deadlifts, 3 sets of 6-10 reps
Crossover Reverse Lunges, 1 set as many as possible
Glute Ham Raise, 3 sets of 12 reps
Lateral Band Walk, 3 sets of 12 reps
Glute Kickbacks, 3 sets of 14-20 reps
---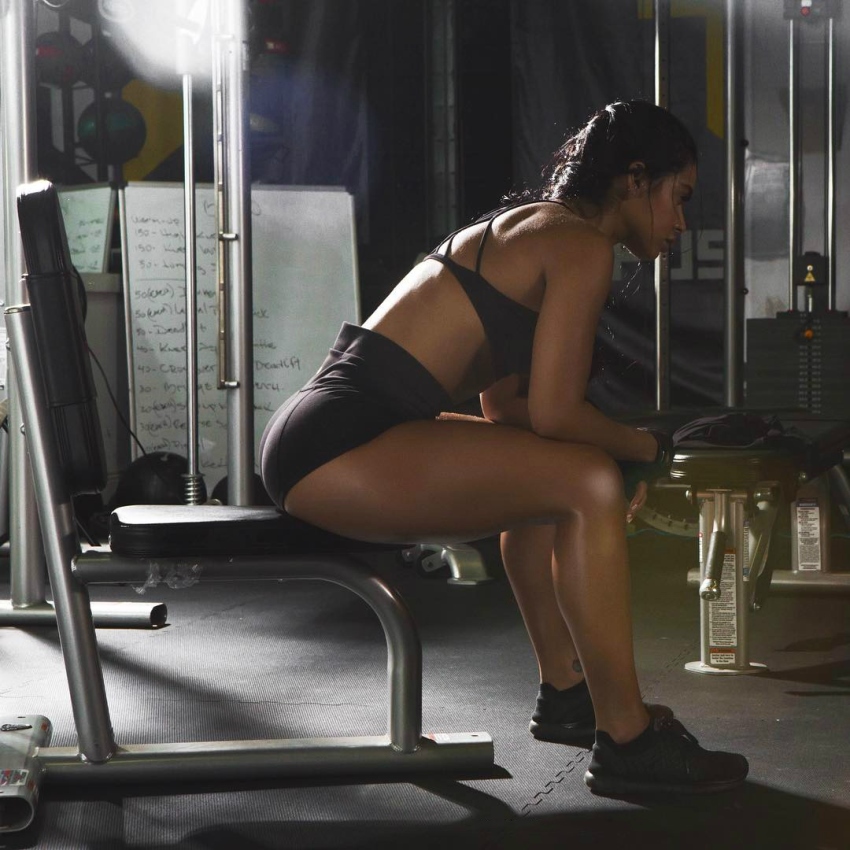 ---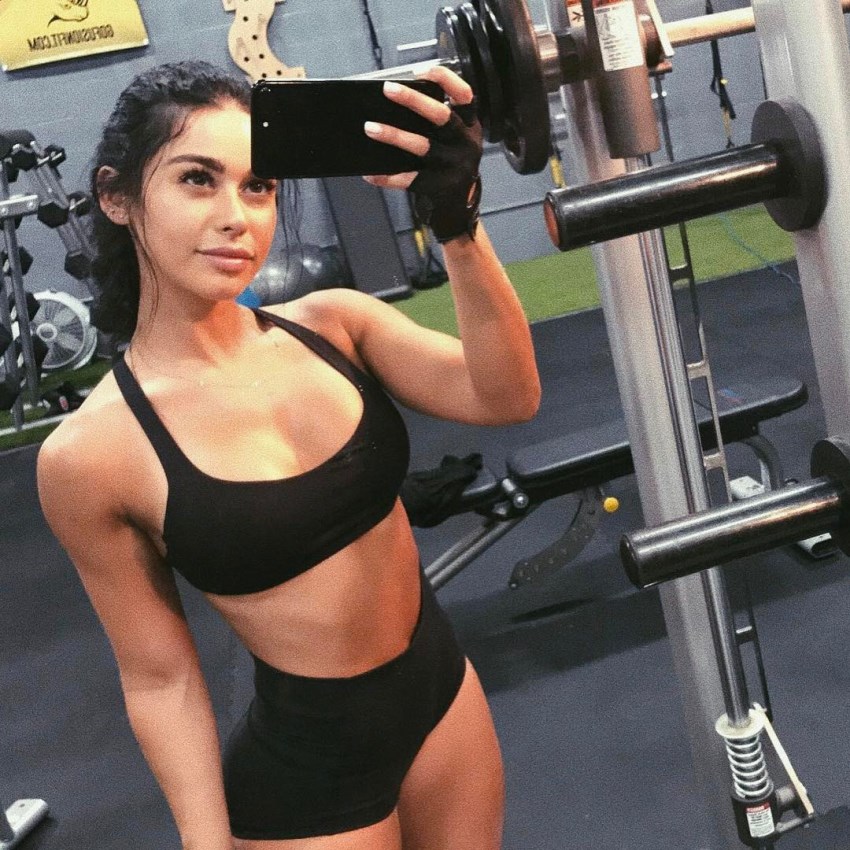 Nutrition
Due to her demanding modeling career, Stephanie has to eat healthy and balanced foods all-year-round. This way, she stays in top shape for her photo shoots.
Her diet consists of highly bioavailable proteins such as whey, egg whites, chicken, salmon. As for complex carbohydrates, she eats oats, brown rice, green leafy vegetables. As for healthy fats, she likes to eat olive oil and nuts.
She'll occasionally 'throw in' a cheat meal into her diet, to satisfy her cravings. She says one cheat meal per month 'doesn't do any harm.'
---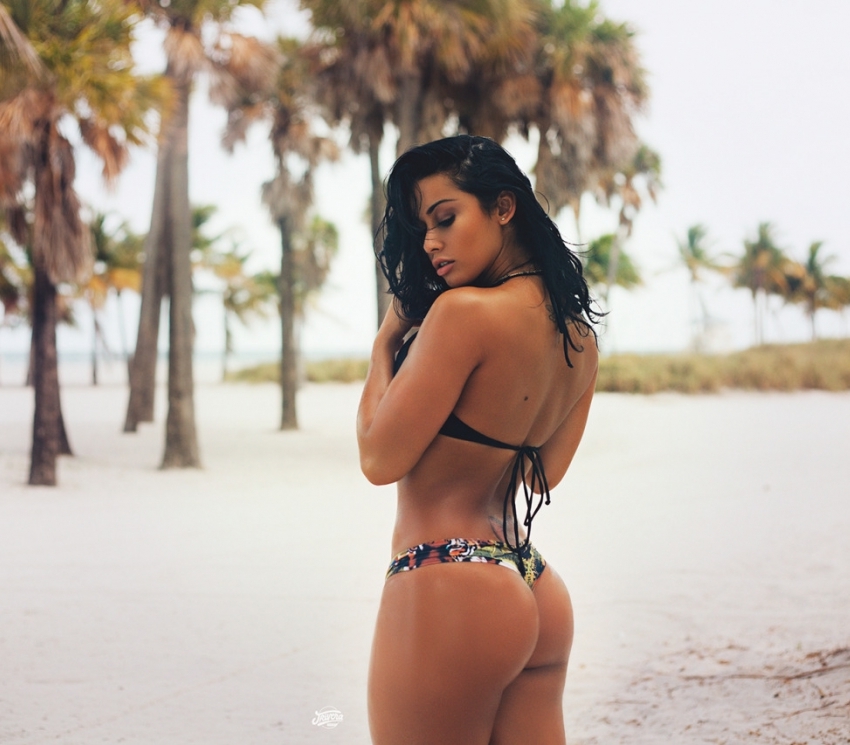 What we can learn from Stephanie Rao
Stephanie Rao is a social media sensation, and one of the top models from the USA. However, her success didn't come by accident – it's a byproduct of her hard work, and dedication to her dreams.
She had to sacrifice many things on her way to the top. Including partying with friends, eating a lot of palatable foods, and other 'little sweet things' in life.
It's always worth to remember that success is not just glamour and shine – like it sometimes appears to be. Behind her success, are years of sacrifice and discipline. Follow the same path, and you too could achieve your goals.