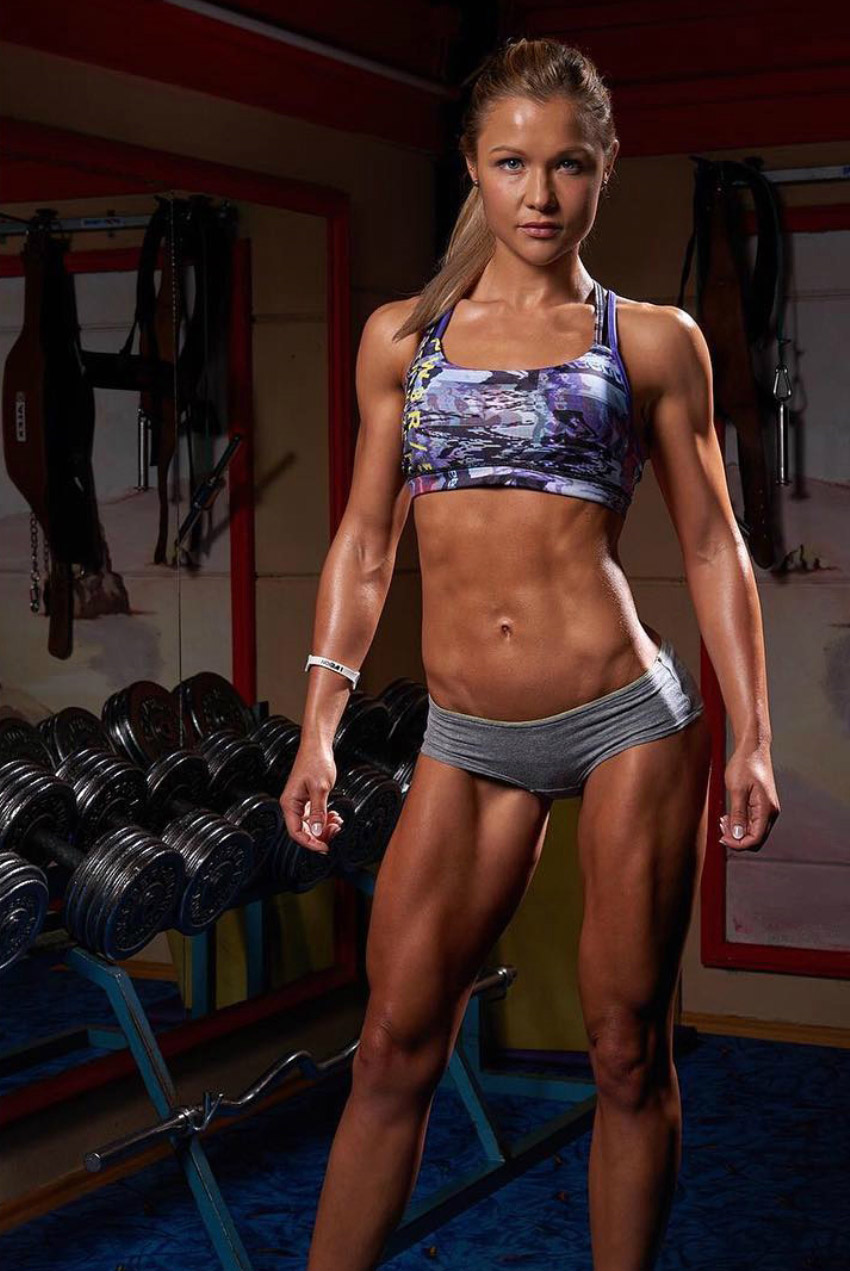 Sophia Thiel
Fitness Model, Personal Trainer
Sophia Thiel has one of the most impressive and inspirational transformation stories. She went from an overweight 16-year old girl to a super fit model who inspired numerous of people across the globe.
During the time of her transformation, Sophia had to face many different adversities, such as bullying and jealousy from her school acquaintances.
With the help of her boyfriend and her own determination, Sophia overcame all the obstacles and grew into one of the most well-known fitness icons in her native Germany.
This is her story:
---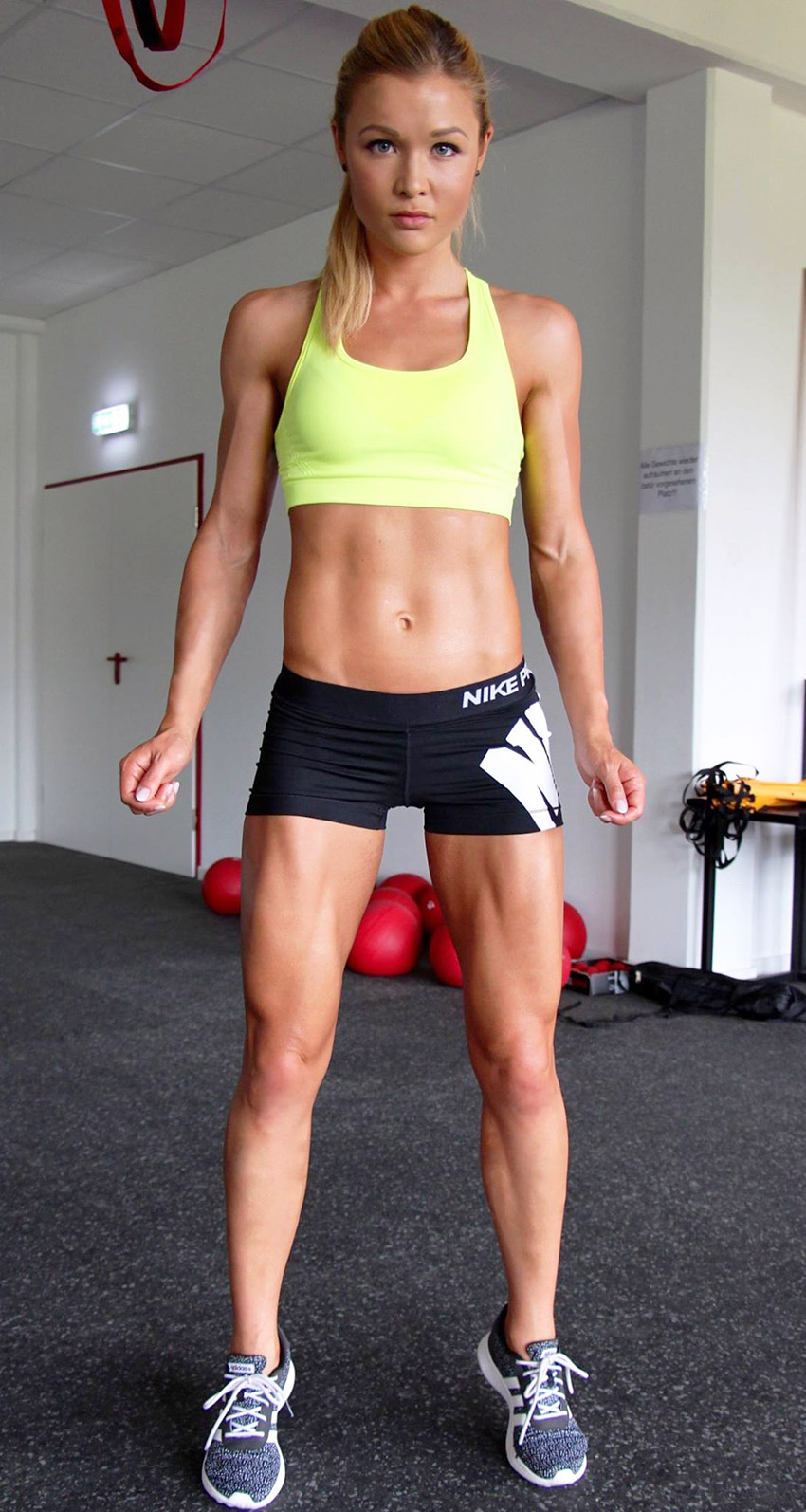 "Learning how to see things from another perspective helps to keep your inner balance"
Athlete Statistics
Full Name: Sophia Thiel
Weight
Height
Year of Birth
Nationality
125 - 135lbs (56.7 - 61.2kg)
5'7" (170cm)
1995
German
Profession
Era
Fitness Model, Personal Trainer
2010
| | |
| --- | --- |
| Weight | 125 - 135lbs (56.7 - 61.2kg) |
| Height | 5'7" (170cm) |
| Year of Birth | 1995 |
| Nationality | German |
| Profession | Fitness Model, Personal Trainer |
| Era | 2010 |
---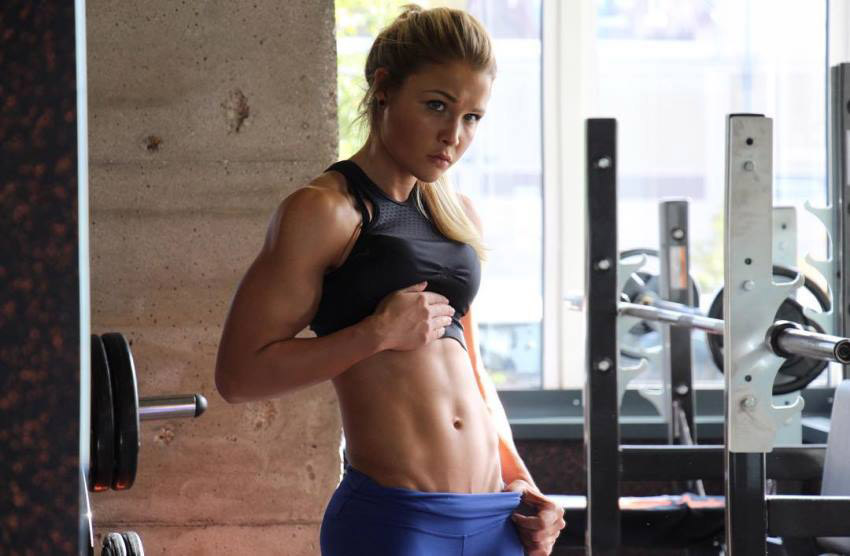 "Believe, focus, and work for it!"
Accomplishments
Sophia Thiel is a personal trainer with various programs that include both diet plans and training routines.
She has also successfully started her business and has grown her brand through social media sites where she has massive amounts of followers.
In 2014, Sophia participated in a fitness bikini championship in her native Germany, where she took home 3rd place.
---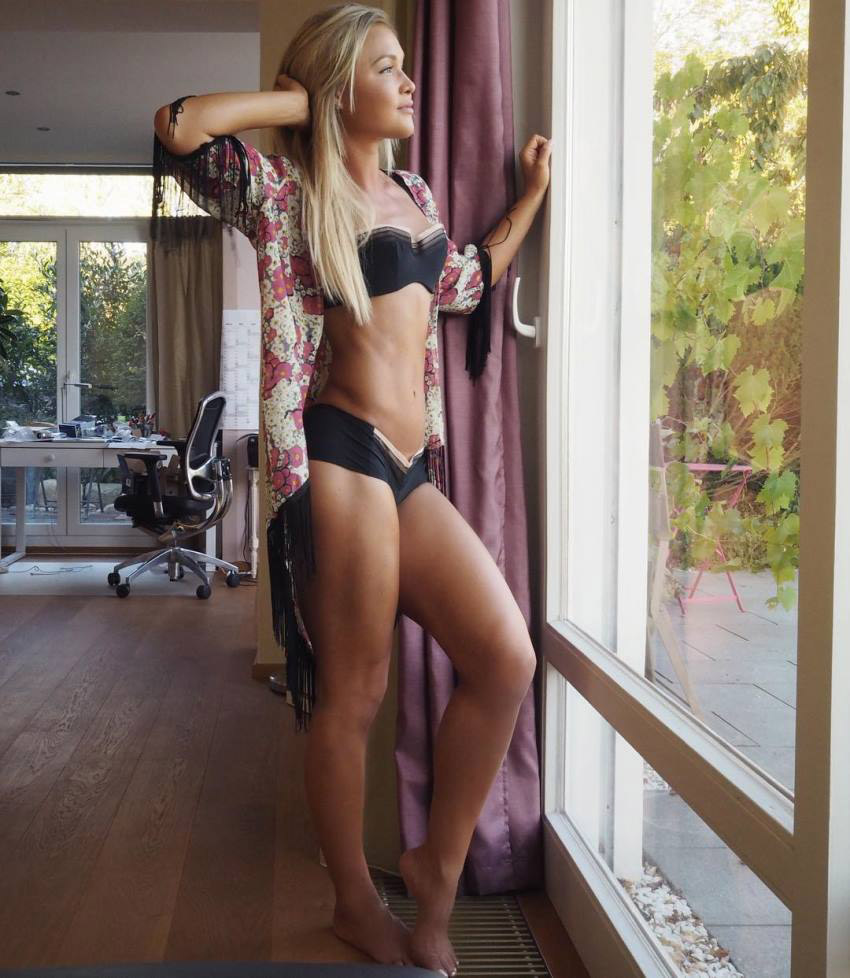 "The kind of beauty I want most is that ass-kicking kind that comes from within – strength, courage and dignity!"
Biography
Early Life and Teens
Sophia was born on 11th of March, 1995. As she was growing up in Rosenheim, Germany, Sophia never showed much interest in any particular sport and was always a calm child.
During her time in high school, she gained a lot of weight from eating unhealthy foods and admitted that she wasn't happy.
However, Sophia didn't know much about training and nutrition, and according to her, she didn't even know if it is possible to lose a big amount of weight, let alone the amount she managed to lose later on.
Discovery of Fitness
Sophia said that as she was becoming more and more unsatisfied with the way her body looked, she eventually started to research on training and nutrition, but admitted that it seemed very complicated for her at first.
Nevertheless, the German was determined that she wanted to the excess body fat from years of bad habits. Accidentally, she found herself in a conversation with a school friend who was into bodybuilding, and that sparked interest in Sophia.
She admitted at first, she wasn't believing what her friend had told her. He told Sophia that with proper nutrition, training, and enough discipline, she could lose most of her body fat in a matter of months.
Soon she started going to the gym with her male friend who eventually became her boyfriend. The German model started to notice her body transform quickly and admitted that after that point, she was hooked.
---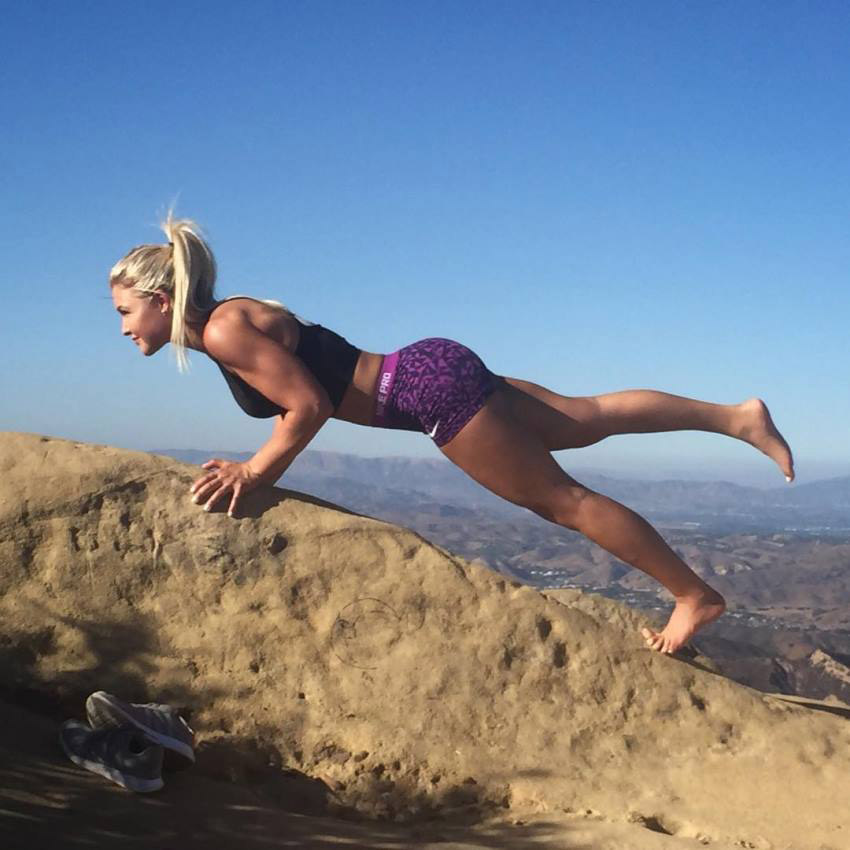 ---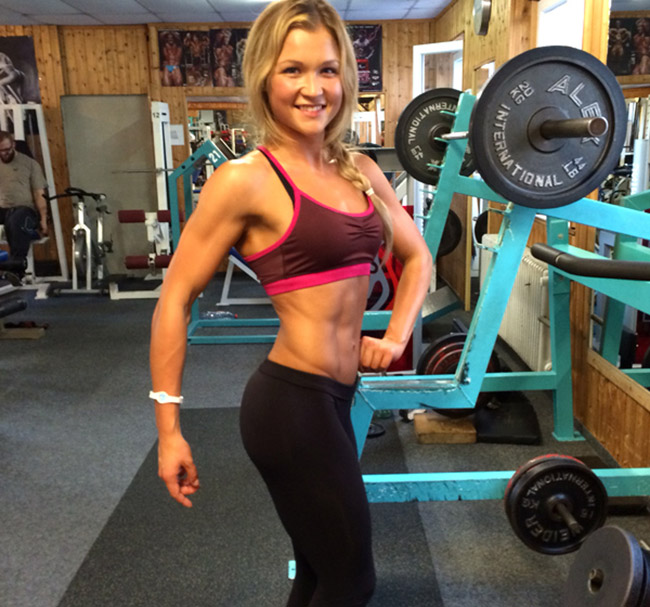 ---
Setbacks
As Sophia was entering her journey into fitness, she started to get comments from her acquaintances in school. She said that even when she was growing up, she would get mean comments because of her weight, but after she started working out, it became way worse.
According to Sophia, people that she thought were her friends, were actually very disrespectful towards her, and would often call her different names because of their jealousy. This is what Sophia said; "After I started to gain muscle, I wouldn't stop hearing from 'friends' about how I was starting to look like a man." 
Nevertheless, the events didn't discourage Sophia and she continued with her fitness journey, as she said; "stronger than ever".
First Competition
Up until that point, Sofia had already seen big improvements in her physique, but according to her, she didn't train as hard as she could.
It wasn't until she was 19 that she took bodybuilding seriously. That's when she started to be strict with her diet and become extremely intense in her training sessions.
Sofia said it was at this point that she started to think about competing and admitted that with a little persuasion from her boyfriend, she took the "first big step" and started with preparations for the competition.
The competition day came, and after several months of hard work and dedication Sophia stepped on stage for the first time and managed to come in a respectable 3rd place in the 2015 "Deutschen Meisterschaft des DBFV".
---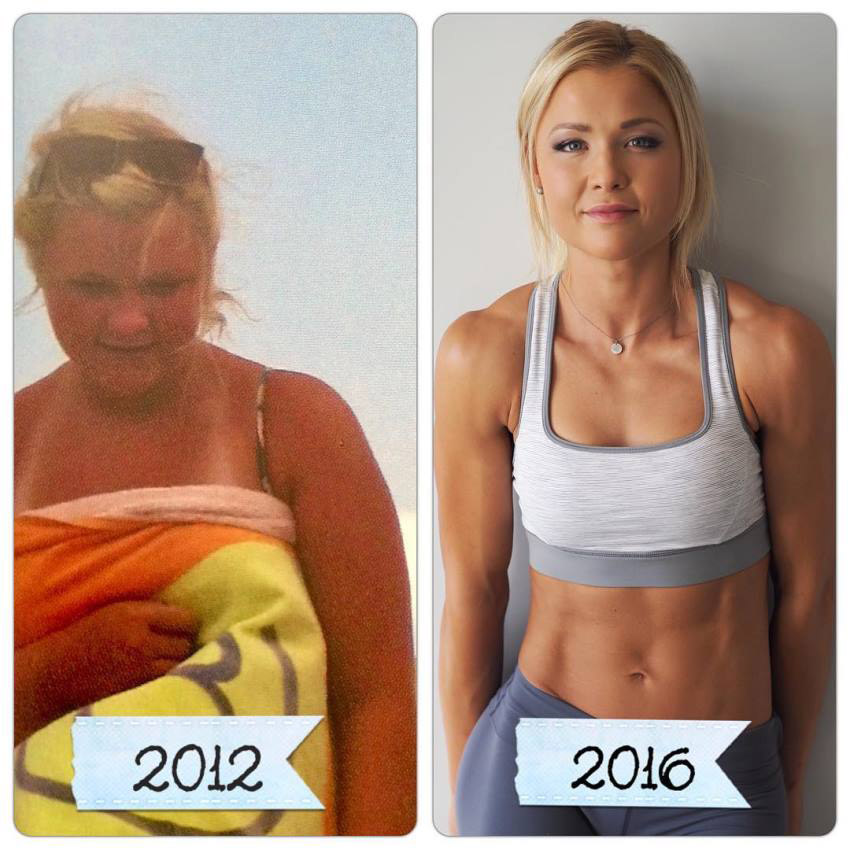 Sophia before and after.
---
A Lifestyle
After the competition was over, Sophia decided to turn her focus on other important aspects of her life. She started to put pictures of her awesome physique on her social media sites, which helped her blow up in popularity in a matter of no time.
At first, she started to become recognized in the city she was living in, but it wasn't long before Sophia gained worldwide fame because of her inspirational story.
Ever since the beginning of her journey into fitness, Sophia became an internet celebrity, personal trainer, entrepreneur, and an inspiration in general for many women worldwide who want to lose weight, as she said herself; "I'm most proud of the fact that I've been lucky enough to serve as an inspiration to girls looking to get in good shape."
---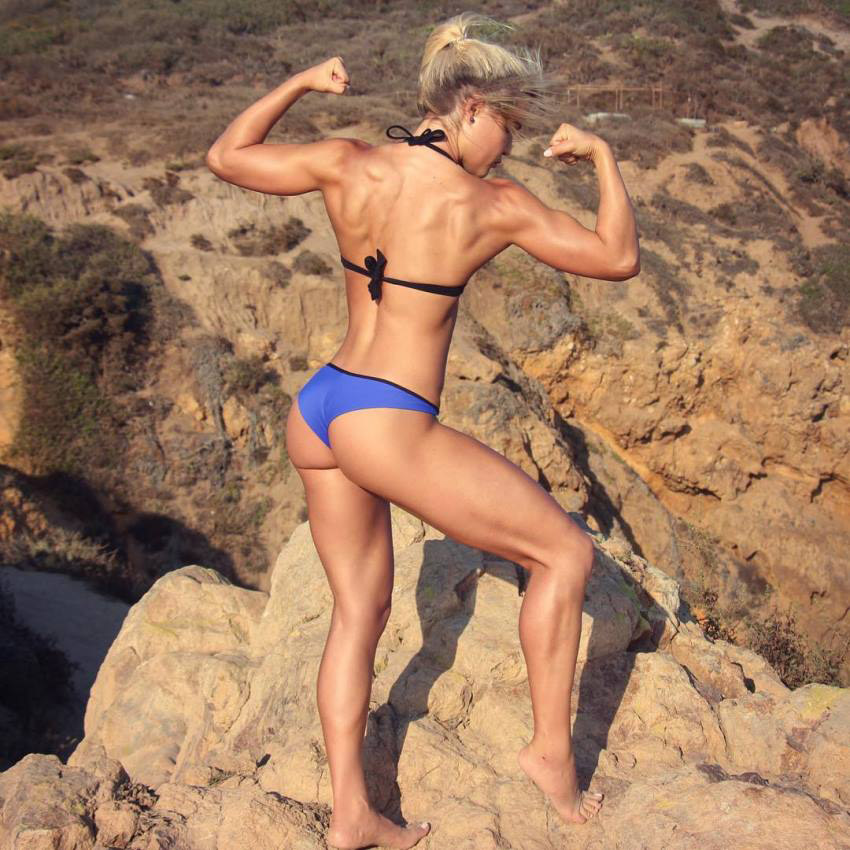 Training
Training Philosophy and Cardio
When it comes to her training philosophy, Sophia is a firm believer in high volume and low rest periods between sets. According to Sophia, the repetition range that is most efficient for her is 8-12 reps with around 40-60 seconds rest in between the set.
Sophia usually works out for 60-90 minutes and doesn't believe in overtraining. She says that it's very hard to overtrain the muscle if the body is fed with proper nutrition and given quality rest.
The German model also said she goes to failure with every set, as she believes that she gains the most benefits from her workouts if she pushes herself to the maximum.
Lastly, Sophia mentioned that she is a fan of doing cardio as the first thing in the morning every day, for 15-2o minutes.
Workout Routine
Sophia usually trains 5 times a week, and her workout routine looks something like this:
Day 1: Chest and calves
Day 2: Legs
Day 3: Rest day
Day 4: Triceps, biceps, and abs
Day 5: Shoulders and calves
Day 6: Back and abs
Day 7: Rest day
---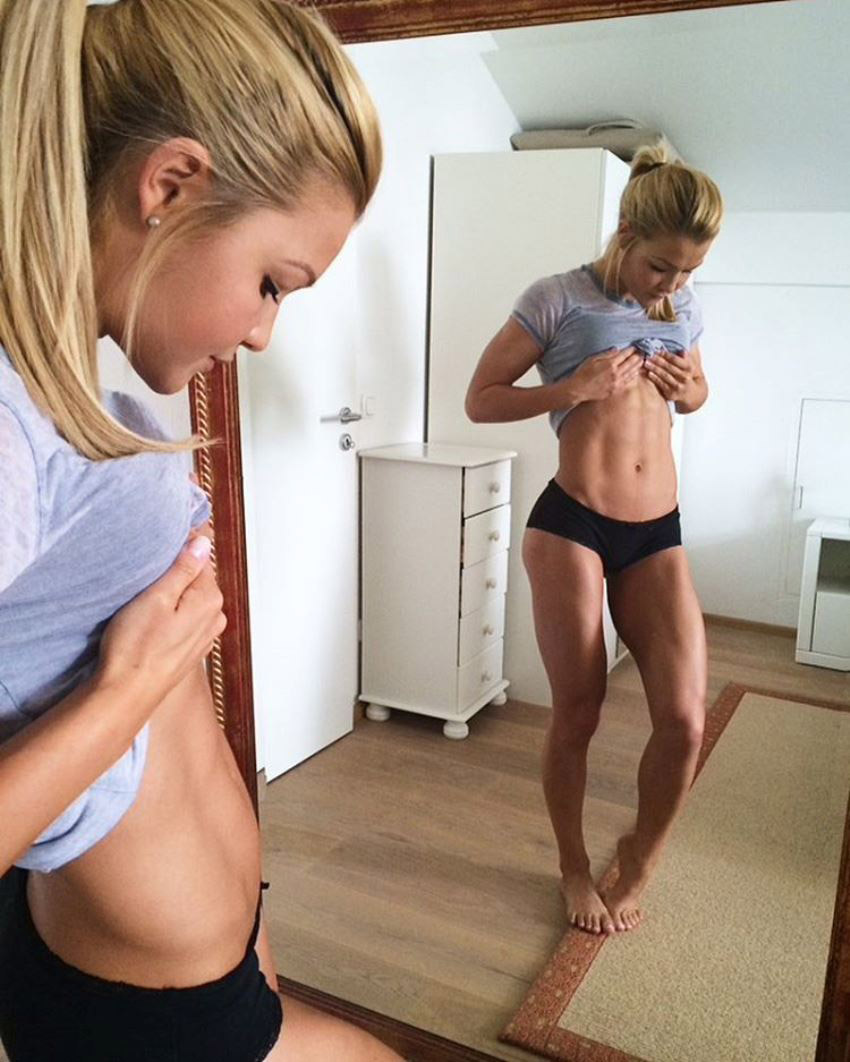 Nutrition
Dieting Philosophy
Sophia is a believer in strict dieting with occasional cheat meals to "reset" the metabolism, especially when it comes cutting.
When asked how does she measure her progress, Sophia admitted that she isn't a fan of using a scale, but rather relies on the mirror as she believes that one should never measure his or her progress only with a weight scale. According to Sophia, it is not a reliable way of noticing progress.
Avoiding junk food is something that never caused much trouble to Sophia, as she said herself; "I always avoided junk food so I don't really miss anything."
A breakdown of her macros looks something like this; high protein(50%), medium carb(30%), and low-fat(20%)
Meal Plan
Sophia's typical day of eating looks like this:
Meal 1: Oatmeal + Whey + Eggs + Fruit
Meal 2: Sweet potatoes + Steak
Meal 3: Turkey
Meal 4: Chicken + Vegetables + Avocado
A shake before and after the workout
Meal 5: Tuna Salad + / Vegetables + Linseed Oil
Supplementation
Even though she is a firm believer in eating mostly whole, unprocessed foods, Sophia admits that supplements play a key role in her diet, especially when she is losing weight.
She stresses the importance of BCAAs when cutting as she believes that they are crucial for retaining muscle mass during the times of low-calorie diet. Sophia also recommends protein powder as a staple of one's supplementation. According to her, it's great not only as a post workout shake but can be also used as an ingredient in many healthy recipes.
This is what her supplementation stack looks like:
Whey Protein
BCAAs
Glutamine
Creatine
Zinc
Vitamin D3
---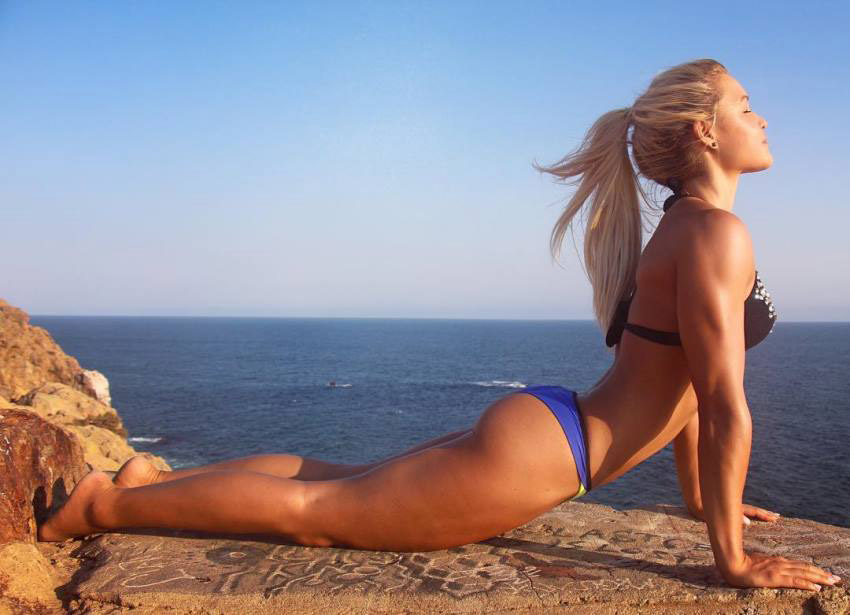 Idols and Influences
Sofia admits that she mostly looks for motivation within herself, but still has some people she looks up to, which are Dana Linn Bailey, Juliana Malacarne, and Michelle Lewin.
---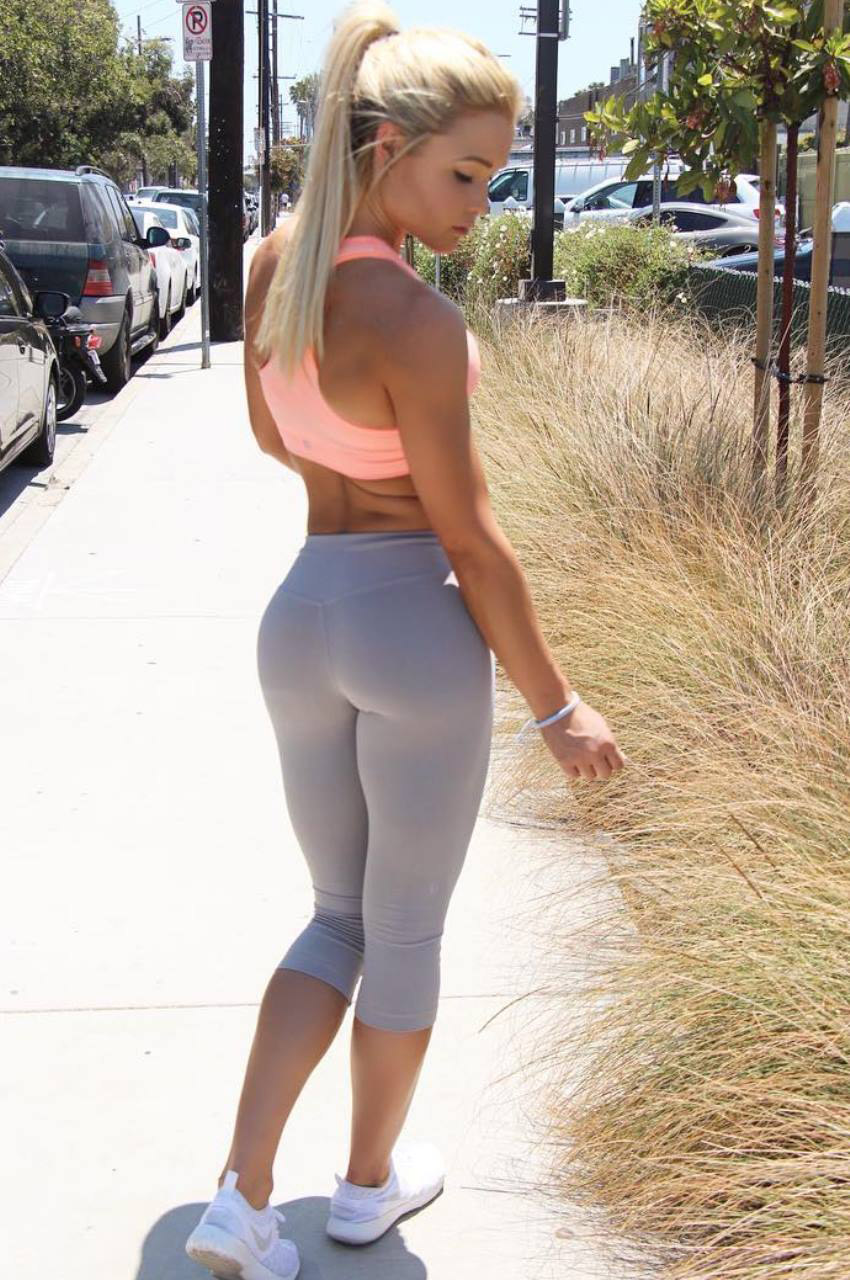 What we can learn from Sophia Thiel
Sophia Thiel was unhappy with her looks for over 16 years of her life but eventually found motivation to start her fitness journey – It wasn't easy for her, as she had to overcome many adversities such as supposedly "friends" from school who would always put her down.
Needless to say, all these events didn't discourage Sophia – she prevailed and had proven to everyone that no matter what anybody says, it's possible to achieve whatever one dreams of, as long as he or she is committed to the goal and doesn't let comments from other people discourage them from making their dreams happen.
By following Sophia's example, and staying on your path, no matter what the external circumstances are, it is possible to achieve your own greatness.