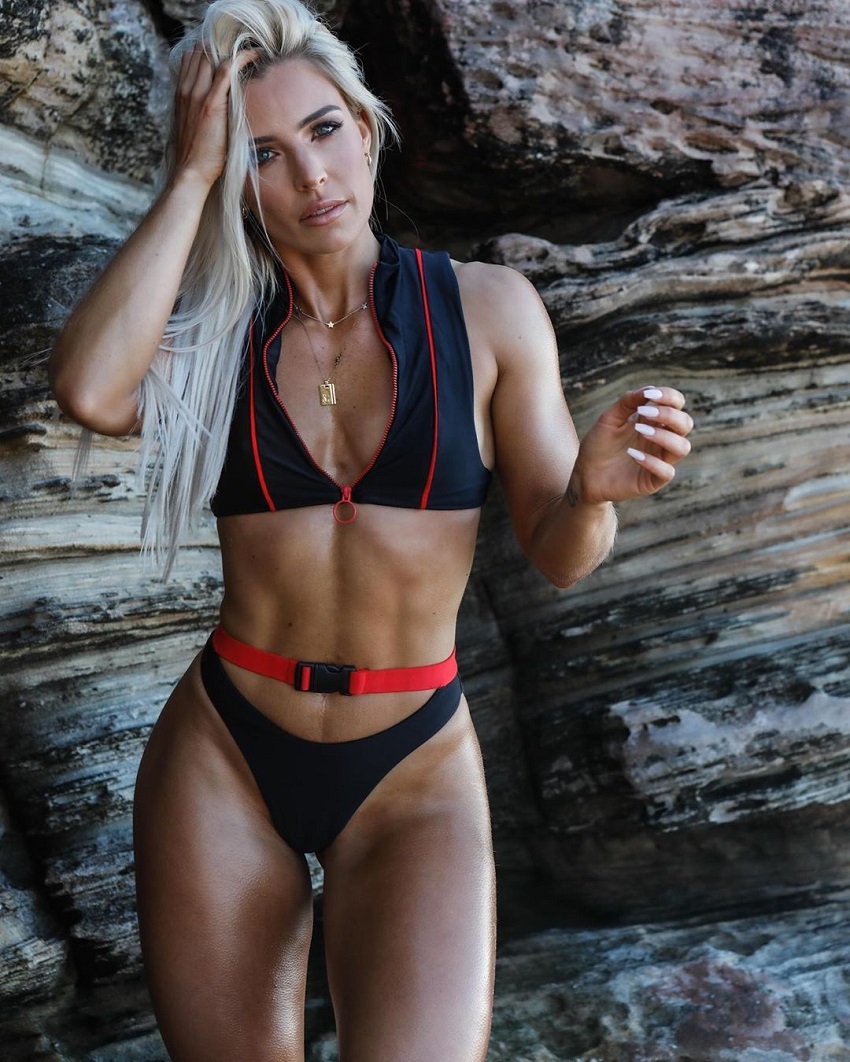 Soph Allen
Fitness Model, Online Trainer
Soph Allen is a fitness influencer and inspiration for people with her amazing story.
In 2011, Soph underwent a routine surgery and was supposed to be back home the next day. However, there were complications during the procedure, which turned Soph's health and life around.
For the next several months, Soph went from hospital to hospital fighting a number of conditions, which were a result of her surgery complications. But she never gave up.
She eventually turned to fitness, and by working out and eating healthily, she made a full recovery. Even more impressively, Soph has built a booming career in fitness along the way.  Here's how she did it:
---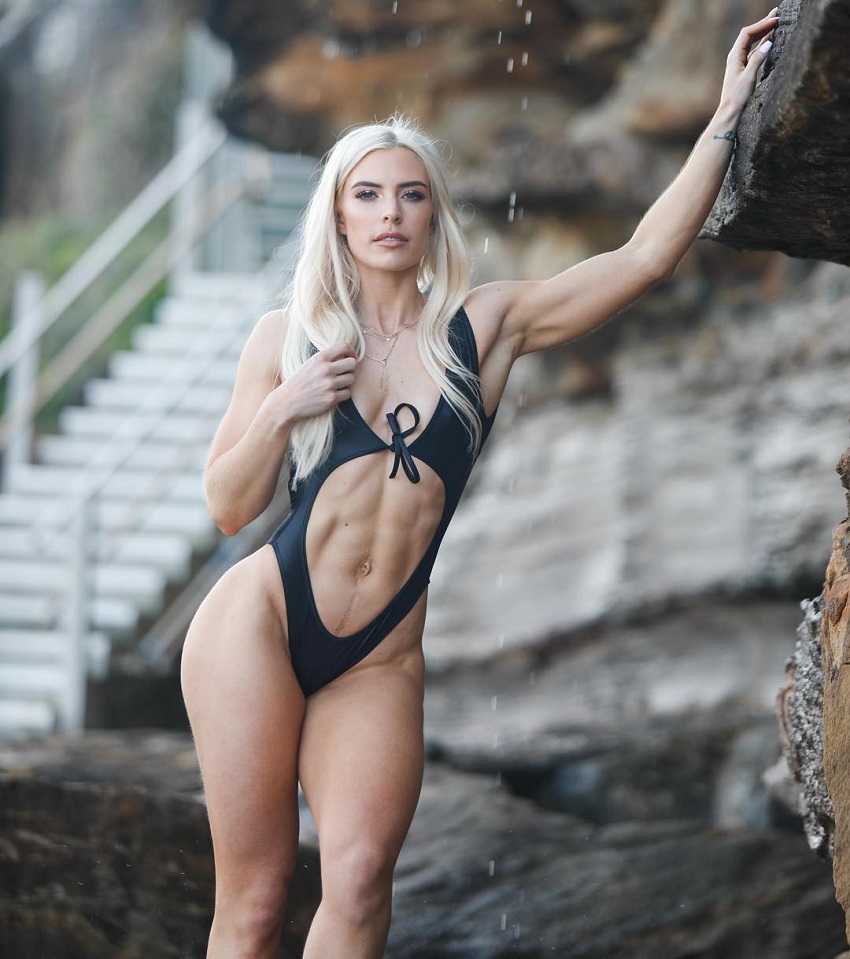 Athlete Statistics
Full Name: Soph Allen
Weight
Height
Age
Date of Birth
125 - 135lbs (56.7 - 61.2kg)
5'3" (160cm)
34
November 5, 1989
Nationality
Profession
Era
Australian
Fitness Model, Online Trainer
2010
| | |
| --- | --- |
| Weight | 125 - 135lbs (56.7 - 61.2kg) |
| Height | 5'3" (160cm) |
| Age | 34 |
| Date of Birth | November 5, 1989 |
| Nationality | Australian |
| Profession | Fitness Model, Online Trainer |
| Era | 2010 |
---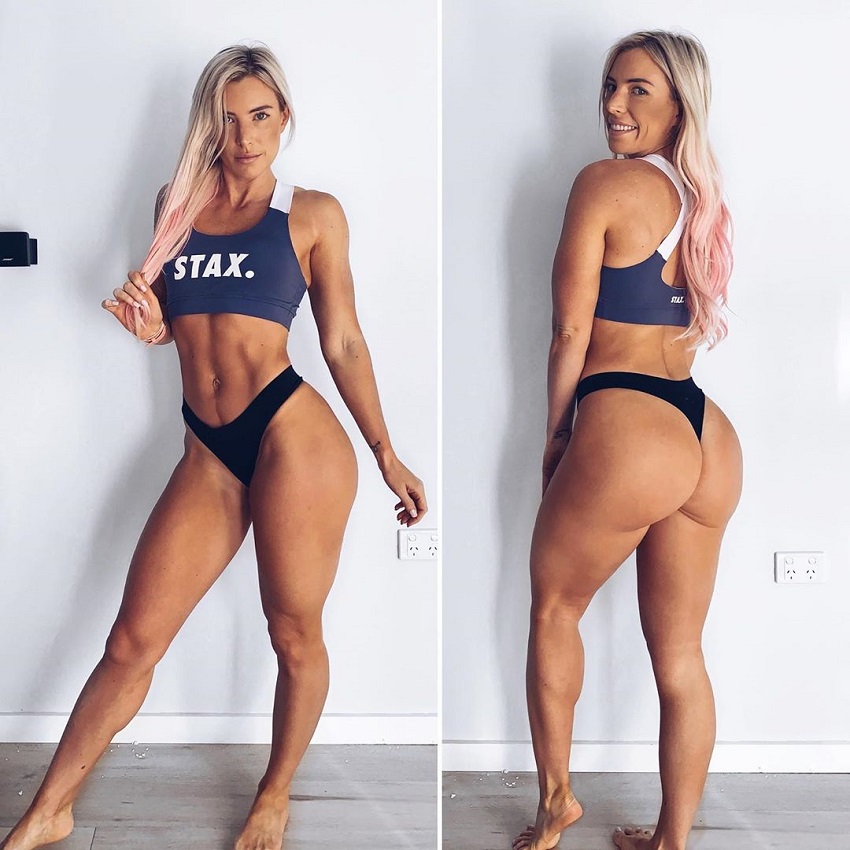 Accomplishments
Fitness Model
Online Coach
Digital Influencer
---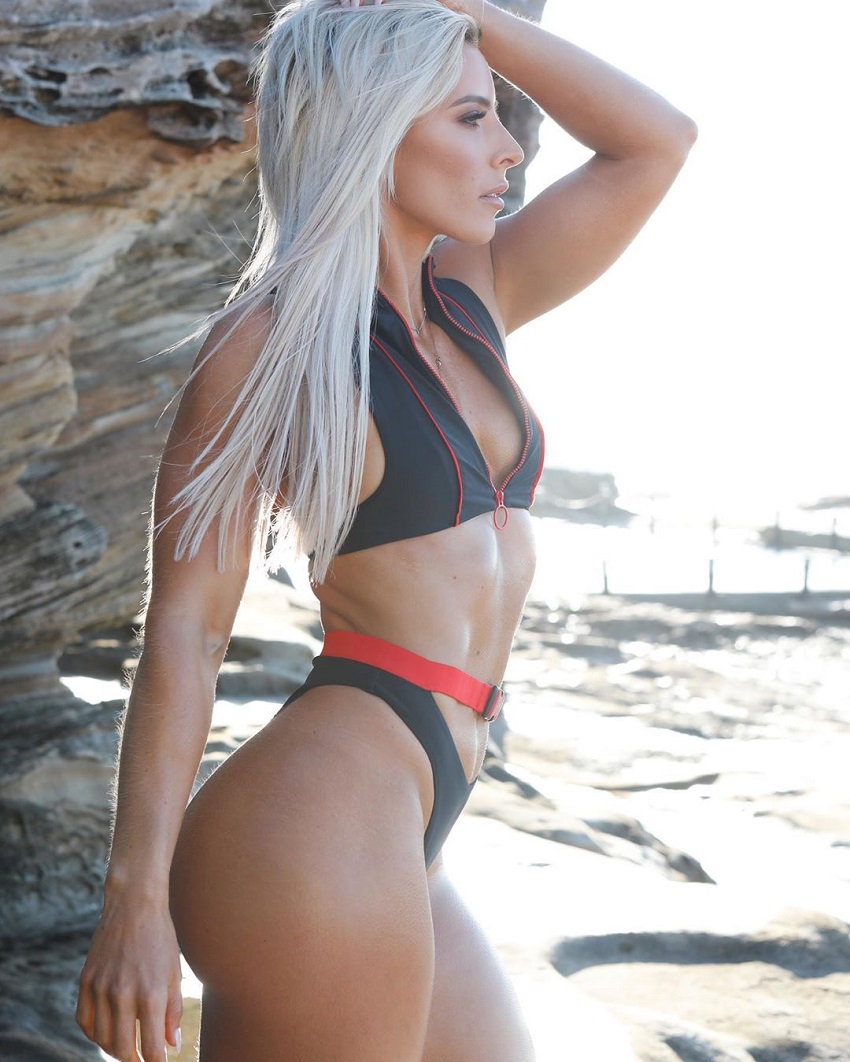 Biography
Surgery Gone Downhill
Sophie Allen might be an inspiration for others today, but her life wasn't always a picture of health.
In 2011, Sophie underwent what was supposed to be just as small and routine operation. But during the surgery, the doctor unintentionally perforated Sophie's bowel, which led to complications.
Not long after she was released home from the hospital, Sophie developed an infection from the surgery that almost killed her. Here's Sophie describing what happened:
"The infection was bad, and if it were left for any longer it would have shut down my organs and I would have died.

We were lucky to catch it. For the next month, I spent time in and out of the intensive care unit (ICU) going through countless procedures. I was being fed through a drip, and couldn't walk, shower myself or even breathe properly. It was horrific."
Transformation
Prior to her surgery, Sophie described herself as someone who enjoyed partying on weekends and eating unhealthy foods.
However, after the surgery incident, her mindset about health completely changed.
After months of slow and painful recovery, she was determined to get her health and life back – by exercising and eating healthy.
"All I wanted was to feel strong, feel fit and feel healthy. I set my sights on getting fit and healthy and taking care of myself."
---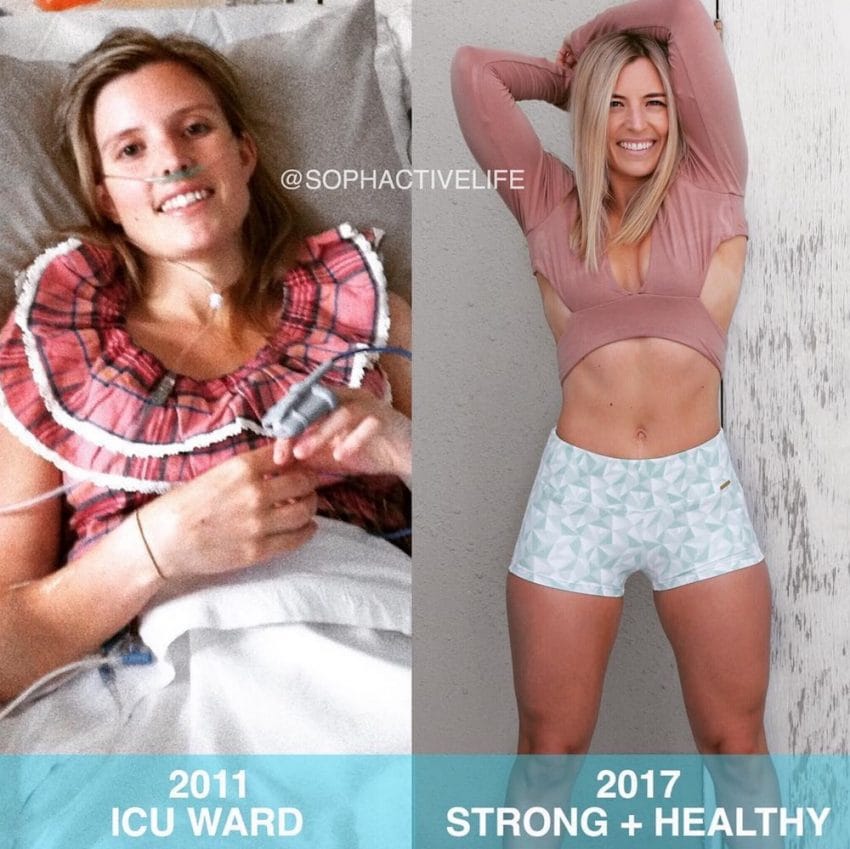 ---
Fitness to the Rescue
The road to getting fit and healthy was by no means easy for Sophie. As she said: "I went on a bit of a rollercoaster with my weight post-surgery."
She initially became very fit, but these results were unsustainable.
Eventually, Sophie found a fitness regimen that didn't drain her mentally and physically. Instead, it kept her energized and fueled her passion for lifting weights.
 I went from doing push-ups on my knees with breaks, to now smashing out all 20 reps on my toes.
Inspiring Others
Sophie's passion for fitness continued to grow as she saw improvements in the mirror.
And in time, she turned this passion into a full-time career.
After opening her social media profiles, Sophie used her experience to help others overcome their own obstacles in fitness.
Little by little, she built a community of fans and is now a respected figure and inspiration for people online.
---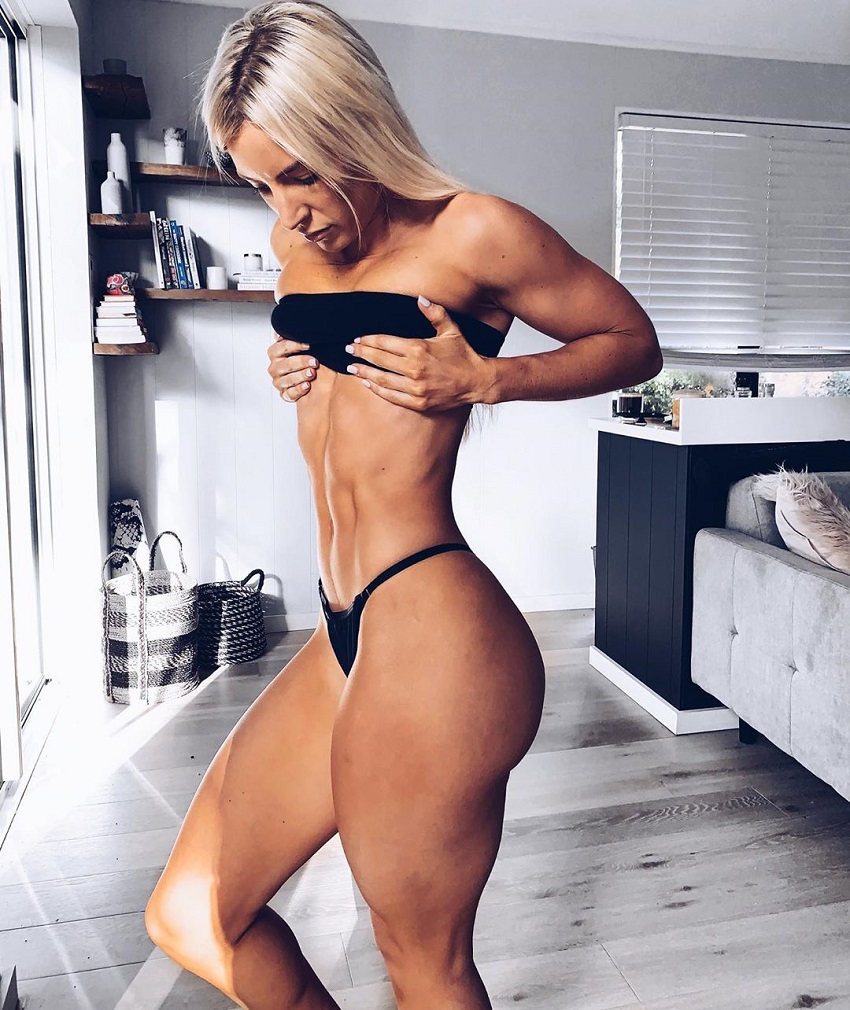 Training
Soph Allen trains 6 times per week, with 3 of those sessions being resistance training and the other 3 cardio.
Her resistance workouts focus on legs, abs, and arms, as well as some high-intensity full-body drills.
In terms of cardio, Soph likes to combine low-intensity cardio with HIIT.
Sundays are typically her rest days. Even then though, Soph might go out for a walk, a bike ride, or play with her dog Benson.
Soph's Favorite Exercise
Soph enjoys her leg workouts the most. Because of this, her favorite exercises are burpee bench jumps and squats.
She says these exercises are just as rewarding as they are difficult. But according to Soph, it's important to get the training technique right, otherwise, these exercises can lead to injuries.
---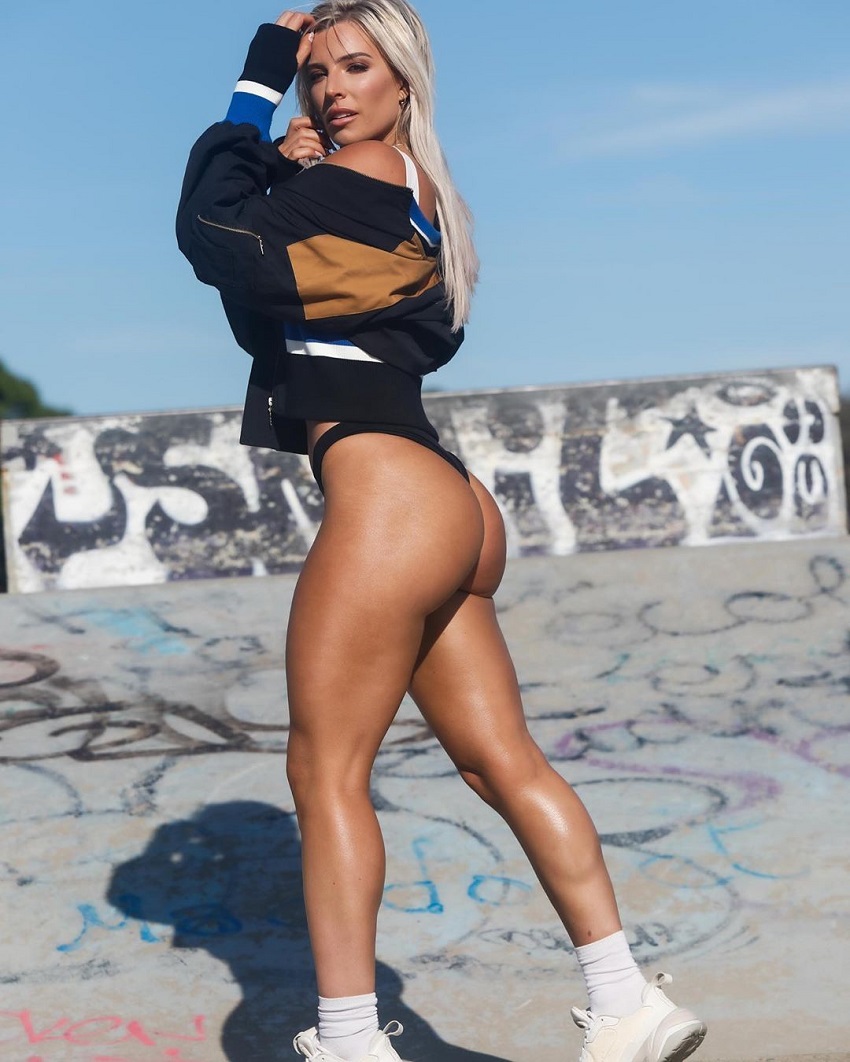 Nutrition
Soph's Daily Meal Plan
Soph prefers having 5-6 smaller meals a day as opposed to 3 bigger ones. This not only helps her avoid cravings but also provides her body with a constant energy supply.
Here's how her daily meal plan looks:
Breakfast: porridge with oats, unsweetened almond milk, peanut butter, low-fat Greek yogurt, and mixed berries
Snack: Cookie dough protein balls, almond flour, peanut butter, golden syrup, and cacao nibs
Lunch: Baked salmon with broccoli, zucchini and a small portion of quinoa
Snack: Blueberries or a low carb high protein bar
Post workout: Protein shake with almond milk
Dinner: Coconut poached chicken with seasoning, broccoli, asparagus, and brown rice, or roasted vegetables (beetroot, sweet potato, pumpkin) with cauliflower rice
The Importance of Protein
In the early stages of her fitness journey, Soph didn't pay a lot of attention to her diet. She usually 'eyeballed' her meals and didn't count macros.
However, as her knowledge and experience grew, Soph realized she didn't get enough protein in her diet.
Immediately, she introduced more protein sources such as:
Lean chicken breast
Egg whites
Low-fat yogurt
After making these changes, Soph's results have been nothing short of incredible. In her own words: "Since making the changes to a 30% carb 35% fat and 35% protein diet, my results have been amazing!" – Soph Allen
---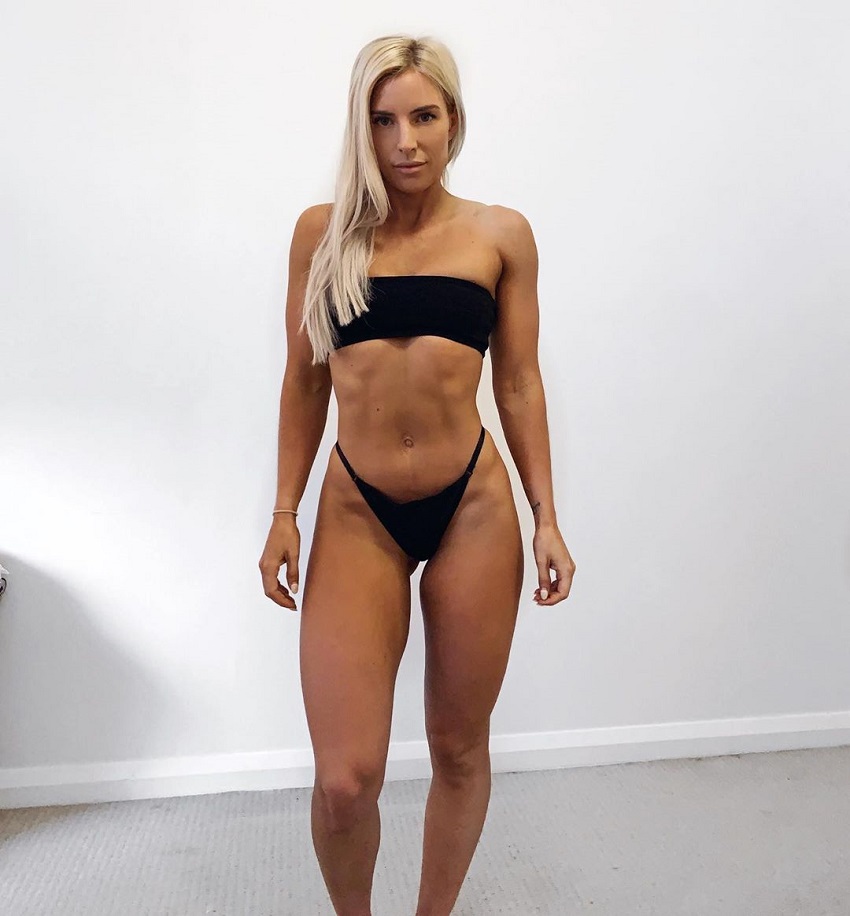 Idols and Influences
Source of Motivation
Soph draws her motivation from within. "It's honestly something that comes the more you do it," she says.
Every time she trains, Soph isn't just working out her muscles. She's also strengthening her willpower and mental toughness.
Naturally, there are times where Soph doesn't have any motivation to go to the gym. But she still pushes through it. This approach to getting things done is what makes her as successful as she is.
---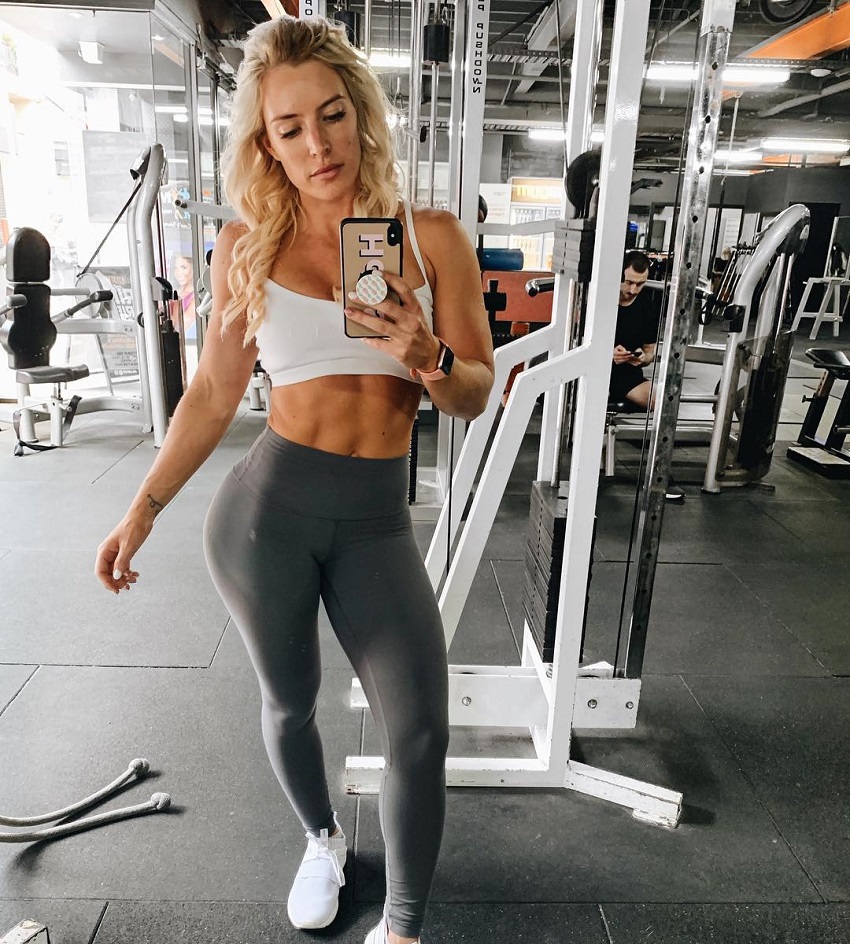 "My priorities have certainly shifted, I used to be a party girl. Binge drinking and late nights out, feeling sorry for myself the next day and eating McDonald's to console my hangover.

Now, health is my number 1 priority. I don't go out late, I rarely drink, I'm planning my food for the week, I love getting active at the gym and finding new ways to sweat."
What we can learn from Soph Allen
Soph Allen has shown us that anyone can accomplish their goals, regardless of the obstacles they might encounter. Soph not only overcame a major health crisis but also became stronger than ever in the process – both mentally and physically.
She's now a fitness icon who inspires others to tackle and push past their own challenges.
If there's something to take away from Soph's story, it's to put faith into your dreams and never give up, no matter how hard things may get.