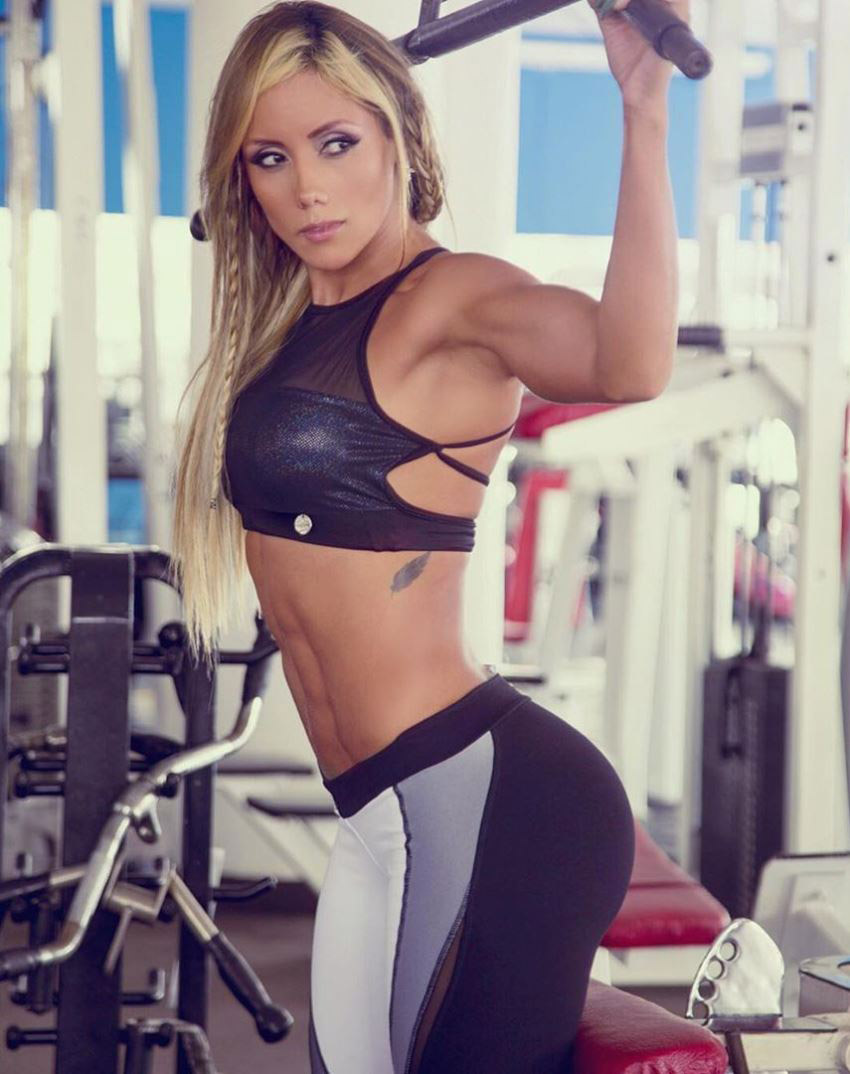 Sonia Isaza
Bodybuilder, Fitness Model
Sonia Isaza is a fitness model, bodybuilder, and a social media celebrity who's known for her eye-appealing physique.
Originally from the city of Pereira, Colombia. Sonia became involved with fitness in her early 20's after becoming inspired by bikini models she saw in magazines. She decided to dedicate herself to exercising, and within a few years she transformed her figure into one worthy of competing.
It was in 2006 that Sonia moved to Cali in order to pursue her dream of becoming a competitive bodybuilder. Once she moved there, she quickly became recognized as a leading Colombian athlete.
Thanks to her transformation, Sonia became incredibly popular on her social media sites. This is where she regularly documents her journey and shares it with fans.
---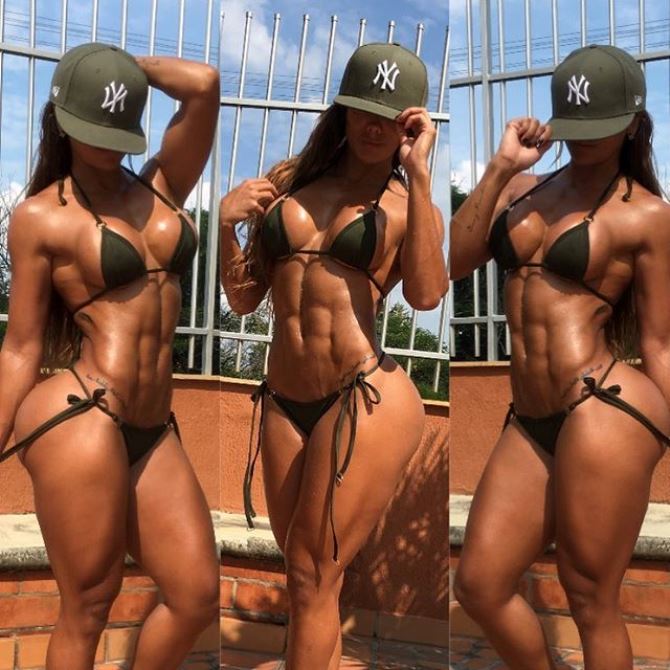 "Work hard, play harder."
Athlete Statistics
Full Name: Sonia Isaza
Weight
Height
Year of Birth
Nationality
115 - 125lbs (52.2 - 56.7kg)
5'3" (160cm)
1988
Colombian
Profession
Era
Bodybuilder, Fitness Model
2010
| | |
| --- | --- |
| Weight | 115 - 125lbs (52.2 - 56.7kg) |
| Height | 5'3" (160cm) |
| Year of Birth | 1988 |
| Nationality | Colombian |
| Profession | Bodybuilder, Fitness Model |
| Era | 2010 |
---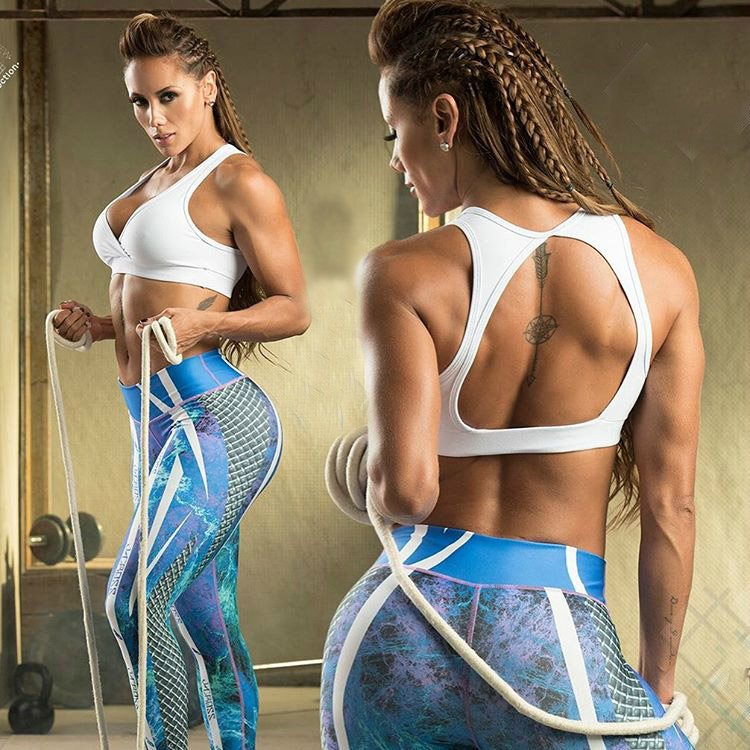 Accomplishments
Sonia is sponsored by a sports nutrition company and competes in local and regional bodybuilding shows in California, USA.
---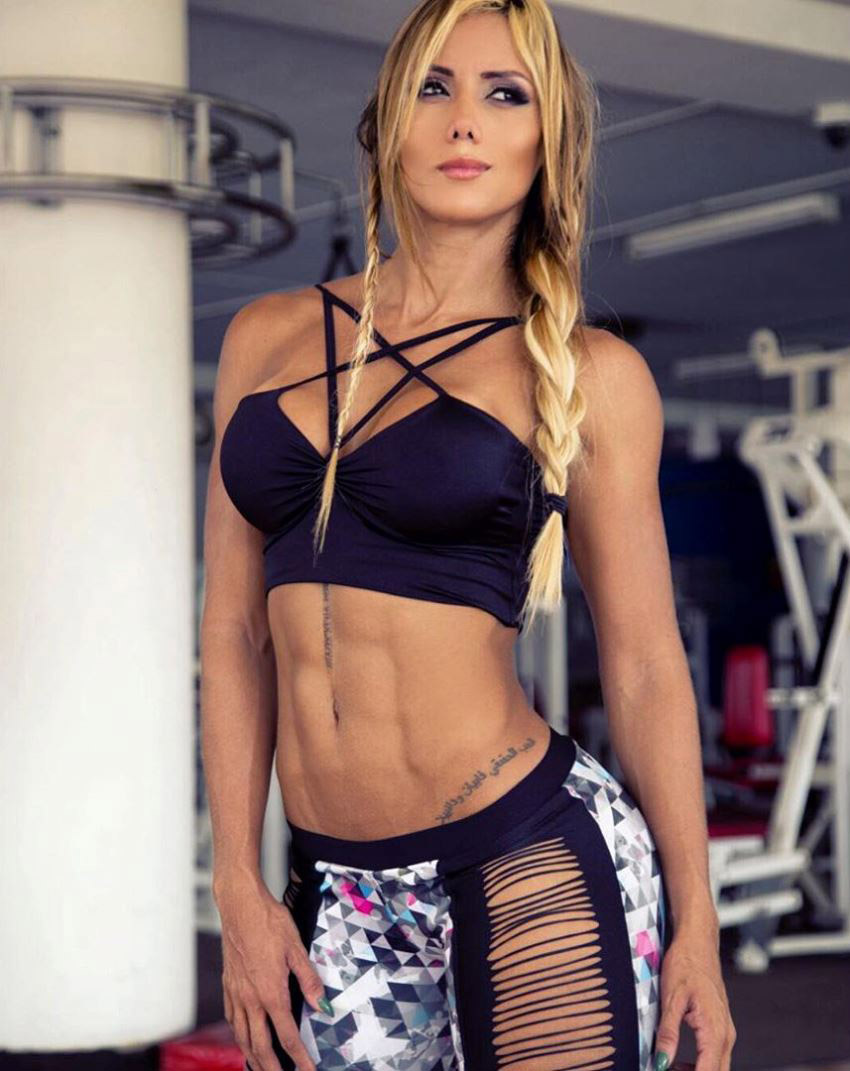 "In order to build a great body, you have to sacrifice a lot of your free time."
Biography
From Colombia to the USA
Born and raised in Pereira, a city located in the foothills of the Andes, Sonia Isaza was always a healthy and active individual while growing up.
During high school and throughout her late teens, Sonia was happy with her lifestyle and the way she looked. However, by the time she turned 22, the aspiring Colombian decided to "push her limits" to transform her body so she could look like the people she saw in magazines.
Sonia started going to the gym, and at first, she didn't have much knowledge on the correct training and nutrition approach. So Sonia decided to hired a coach to hep her with the basics of exercise. Inspired by her quick progress, Sonia continued to train even harder, and after a year and a half, she was already a "different person", according to her.
In 2006, Sonia decided to "take it a step further" and move to California so she could become a competitive bodybuilder. For the next several years, the Colombian model continued to train hard and diet. While perfecting her fitness-lifestyle routine, she competed in local shows in California.
---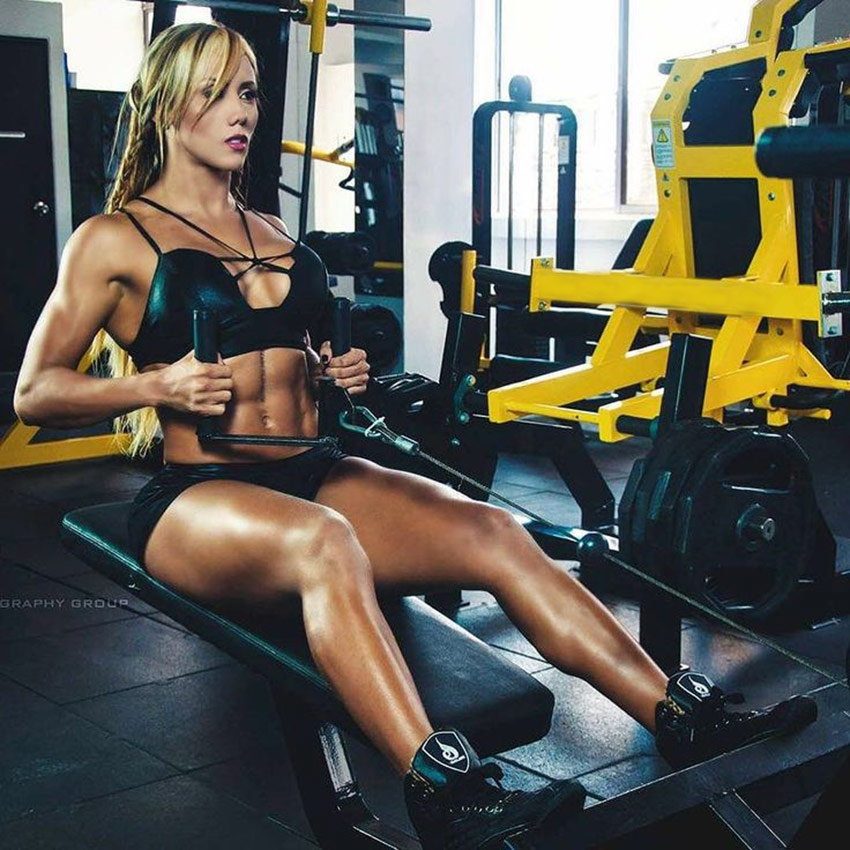 ---
Fame Behind a Corner
Sonia's progress in the gym and success on the stage allowed her to qualify for more prestigious competitions, the most notable being the Arnold Classic in Australia.
Soon after she started to become more confident in her physique, Sonia created social media profiles so she could share her progress with friends. The decision to start posting pictures on the internet turned out to be a great idea for Sonia – it was at this point where she started gaining a large amount of followers who were motivated by her awesome physique.
By 2016, Sonia became well-known online and began inspiring many women to "take a risk" and get in shape. She continues to motivate everyone around the world, and her fan-base is continuing to grow more and more each day.
---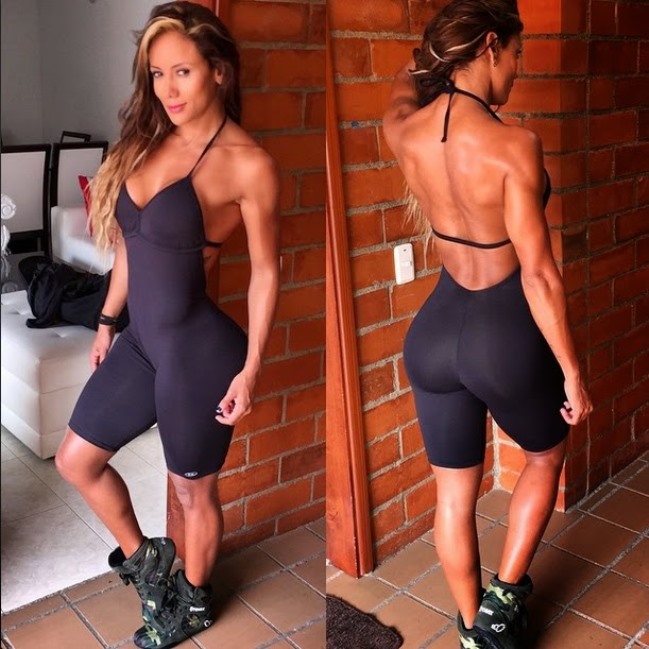 Training
Smith Machine Squats
Sonia's favorite body part are her glutes, and one of her favorite exercises for building strong and curvy legs are smith machine squats.
She prefers doing squats with a smith machine rather than regular squats because she believes that it puts less stress on the lower back, and isolates her quads, glutes, and hamstrings , much better.
Ab Workout
Another one of Sonia's favorites are abdominal workouts – this is also one of the body parts that she's well known for. In order to build a strong core, Sonia advises going against the traditional approach. She likes to do every abdominal exercise with weights, be it crunches or hanging leg raises. One of her favorite exercises for abs are cable crunches, for rep ranges being between 10-14 reps.
---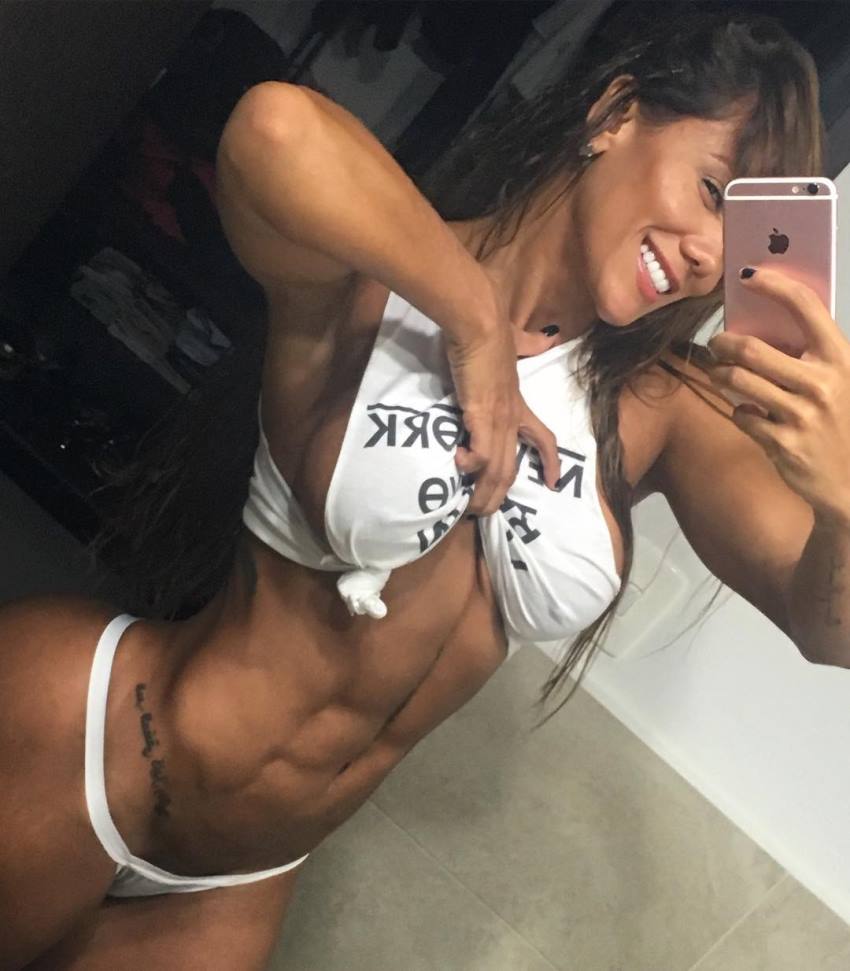 Nutrition
Sonia eats clean for the better part of the year, however, she will allow herself a cheat meal like "curry and kebabs" from time to time.
She always prefers eating whole foods and likes to keep her meals balanced. The only time in the day she consumes simple carbohydrates is in the morning, or after a strenuous workout.
---
Editor's Tip

Inspired to reach your maximum potential like Sonia? Read our comprehensive guide on how fat burner supplements can really up your game!

---
---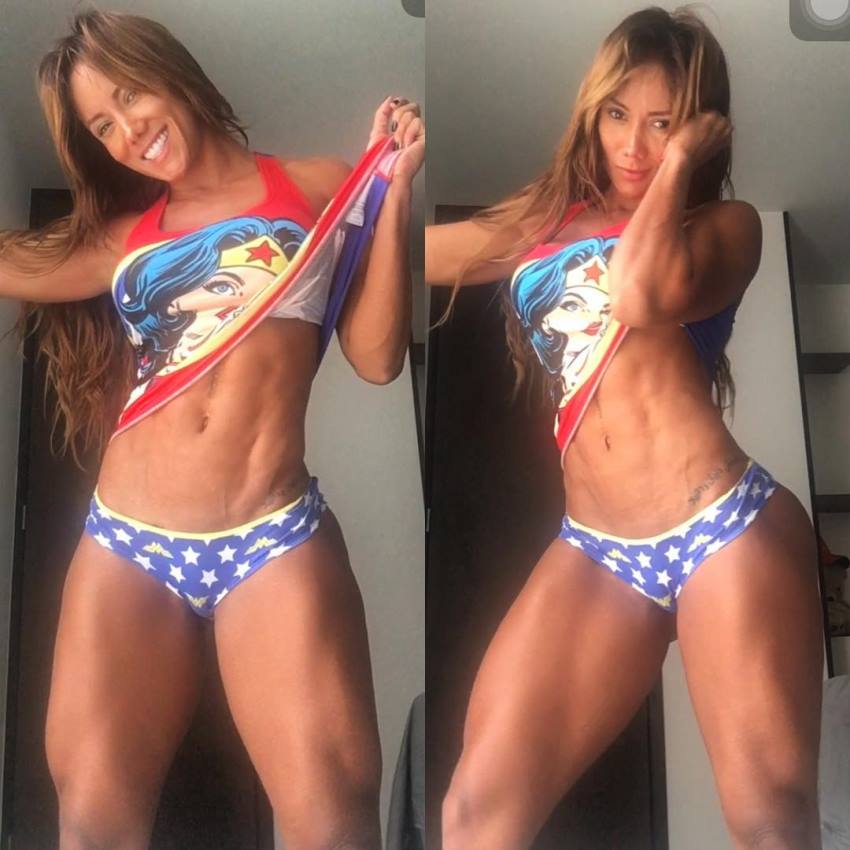 ---