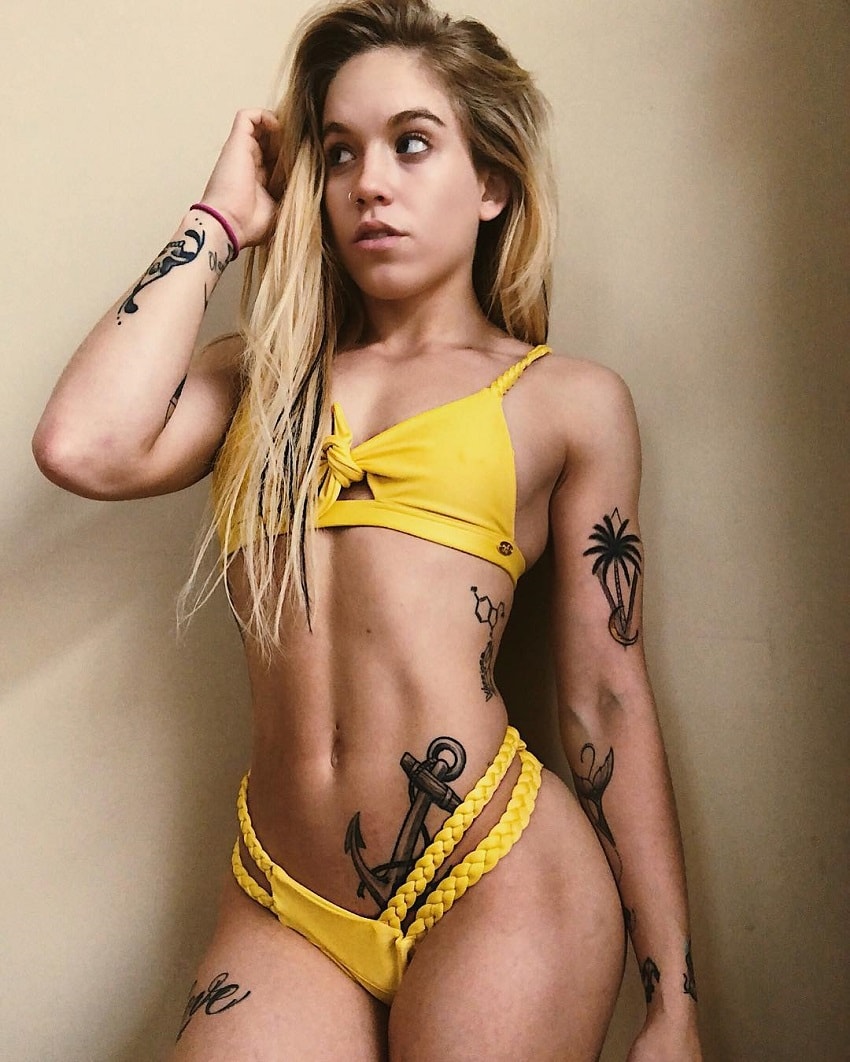 Skylar Stegner
Gymnast, Training Coach, Fitness Influencer
Skylar Stegner is a gymnast and training coach from the United States of America. She's gained attention for her awesome stunts and skills on the bar, as well as her strong figure.
However, Skylar's life wasn't always 'sunshine and rainbows'. During her early 20s, she battled drug addiction, anxiety, depression, and irritable bowel syndrome.
These issues sent Skylar into a downward spiral, where she lost 30 pounds over the course of several months.
This is her story:
---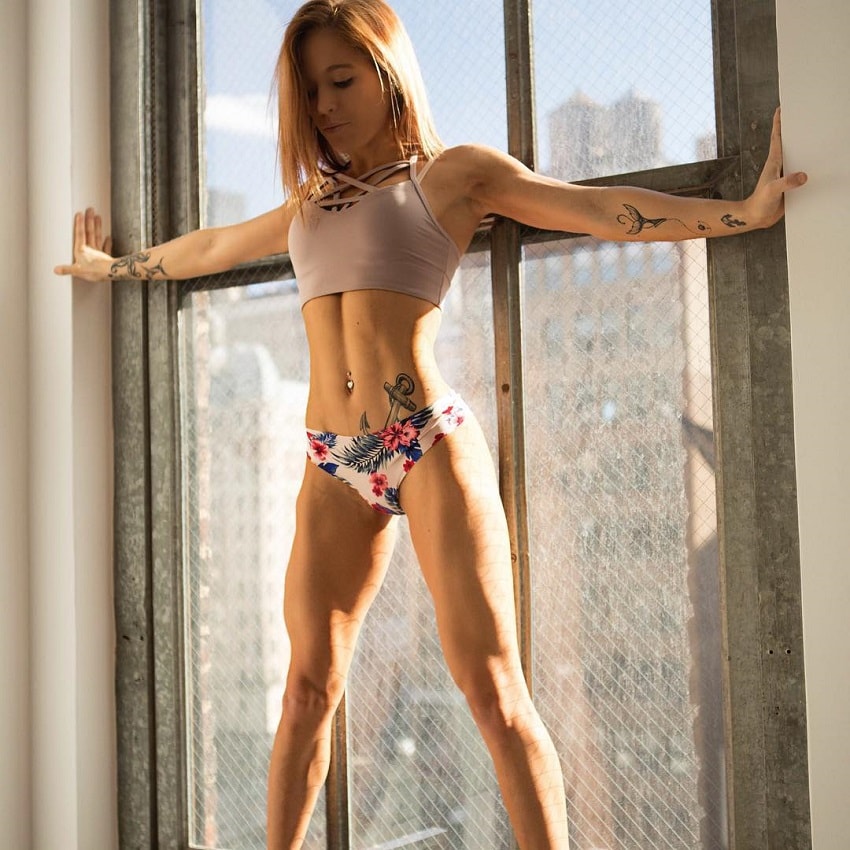 "The best moments happen when we don't plan them.. We don't realize we're making memories, we just know we're having fun."
Athlete Statistics
Full Name: Skylar Stegner
Age
Date of Birth
Nationality
Profession
29
June 14, 1994
American
Gymnast, Training Coach, Fitness Influencer
Era
2010
| | |
| --- | --- |
| Age | 29 |
| Date of Birth | June 14, 1994 |
| Nationality | American |
| Profession | Gymnast, Training Coach, Fitness Influencer |
| Era | 2010 |
---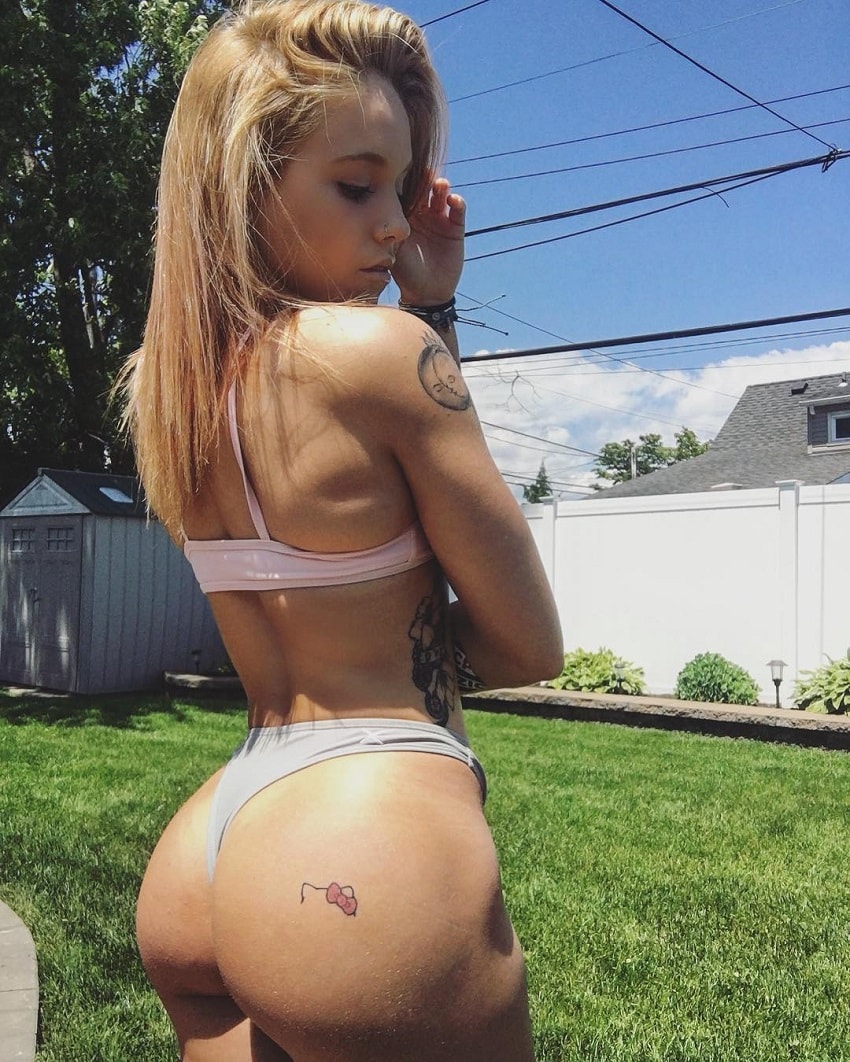 "Be yourself. People don't have to like you and you don't have to care. Unapologetically myself and I refuse to change in order to fit into another's mold of "what they think I should be'."
Accomplishments
2-time Regional Gymnast
Gymnastics Coach
Fitness Influencer
---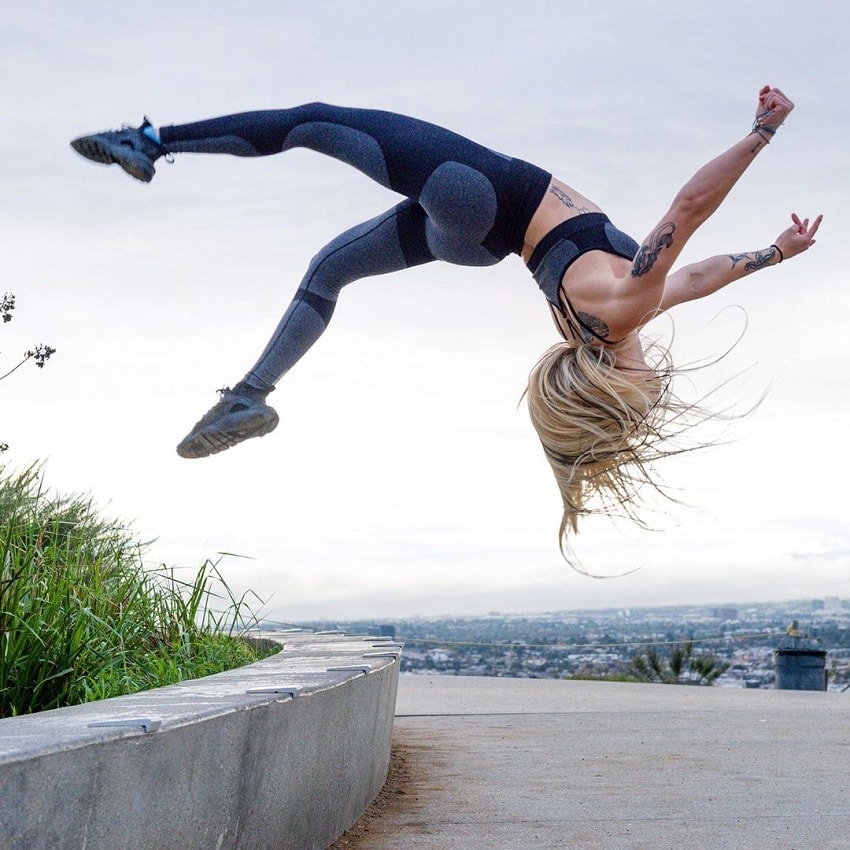 Biography
Gymnastics Days
Skylar Stegner was a gymnast since she can remember. By the age of 5, she already competed in gymnastics, and went on to win a number of contests over the years.
This passion for acrobatics and stunts stuck with Skylar even as she grew older. However, by the time she entered her 20s, Skylar left competitive gymnastics behind and became a training coach instead.
It was during this period that Skylar also became interested in calisthenics and weightlifting. These two activities helped Skylar grow immensely, not only physically but mentally too.
---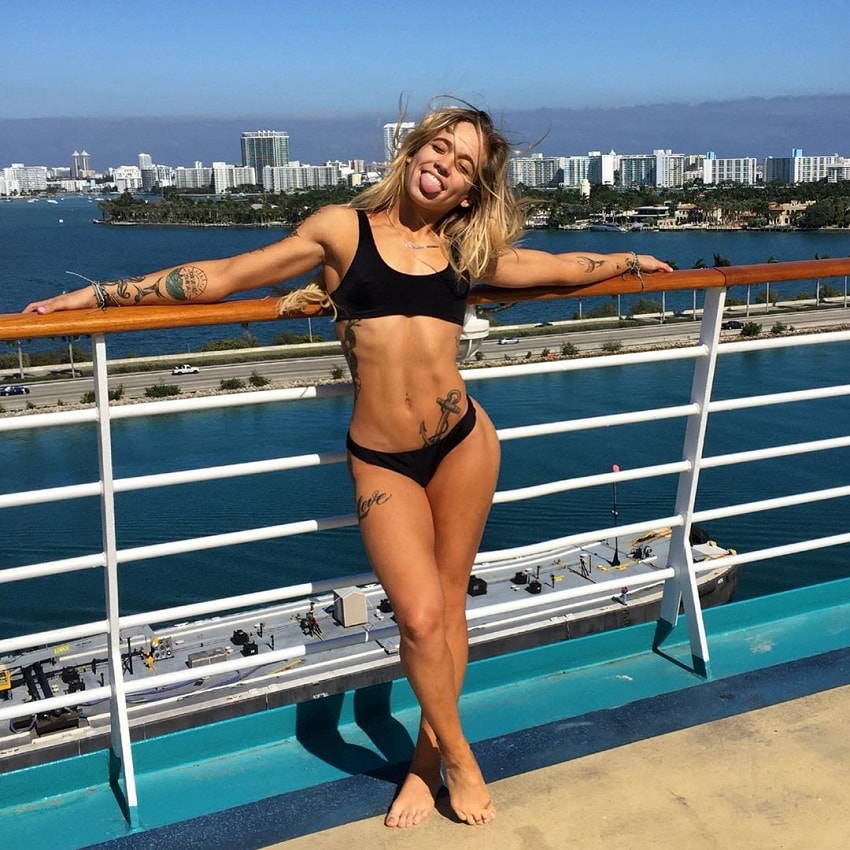 ---
Depression & Anxiety Problems
Although Skylar's life looked healthy and happy on the surface, she was fighting a battle that not everyone knew about.
In 2016, Skylar began suffering from depression and anxiety, along with developing a drug addiction. She was also diagnosed with irritable bowel syndrome, which saw her lose 30lbs of weight.
However, Skylar was able to push past these adversities with pure strength of will. She used the weights in the gym to vent out her 'dark' emotions. And, throughout this process, her mindset began to shift to a more positive one.
Since she opened her online accounts, Skylar has attracted a wide audience of fans, who now follow her for inspiration to overcome their own personal challenges in life.
---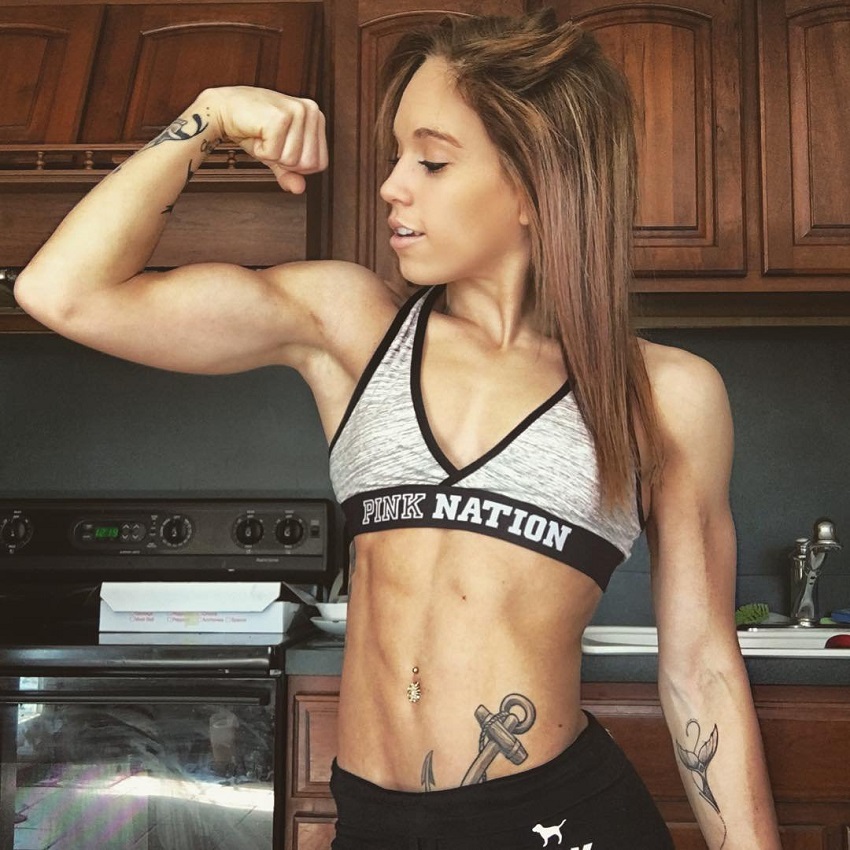 ---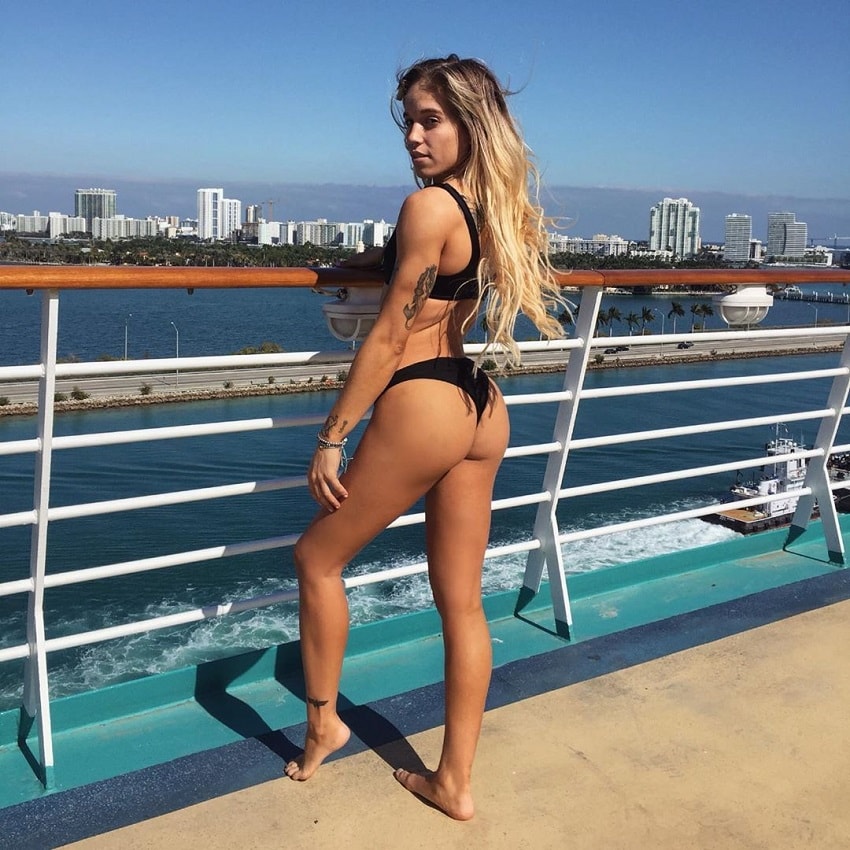 Training
Skylar combines a wide variety of exercises in her training: calisthenics, acrobatics, skills on the bar, gymnastics, and strength training.
Each of these exercises serves a specific purpose for Skylar. For example, strength workouts help her tone and shape her figure.
On the other hand, acrobatics sharpen Skylar's skills and improve her flexibility.
She usually doesn't do any cardio, since the exercises she does are already extremely intense and burn a lot of calories.
---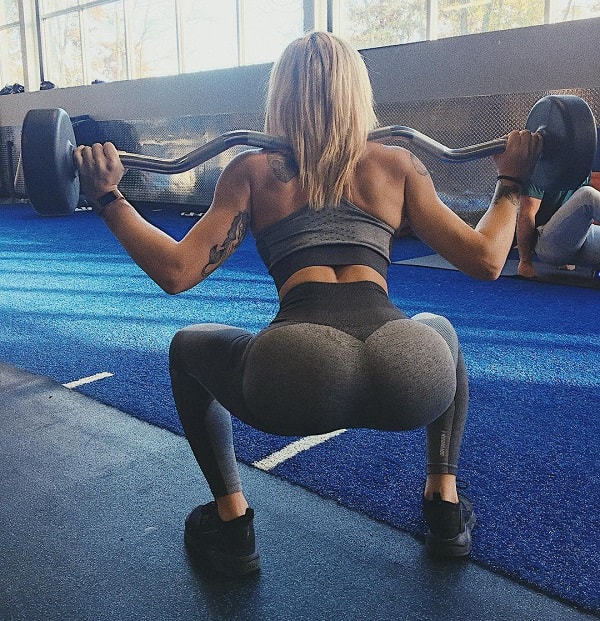 Nutrition
In terms of her diet, Skylar eats a mix of slow-acting carbs, healthy fats, and proteins. While fats and carbs give her energy for her long and intense workouts, proteins fuel her muscles – making them lean and strong.
---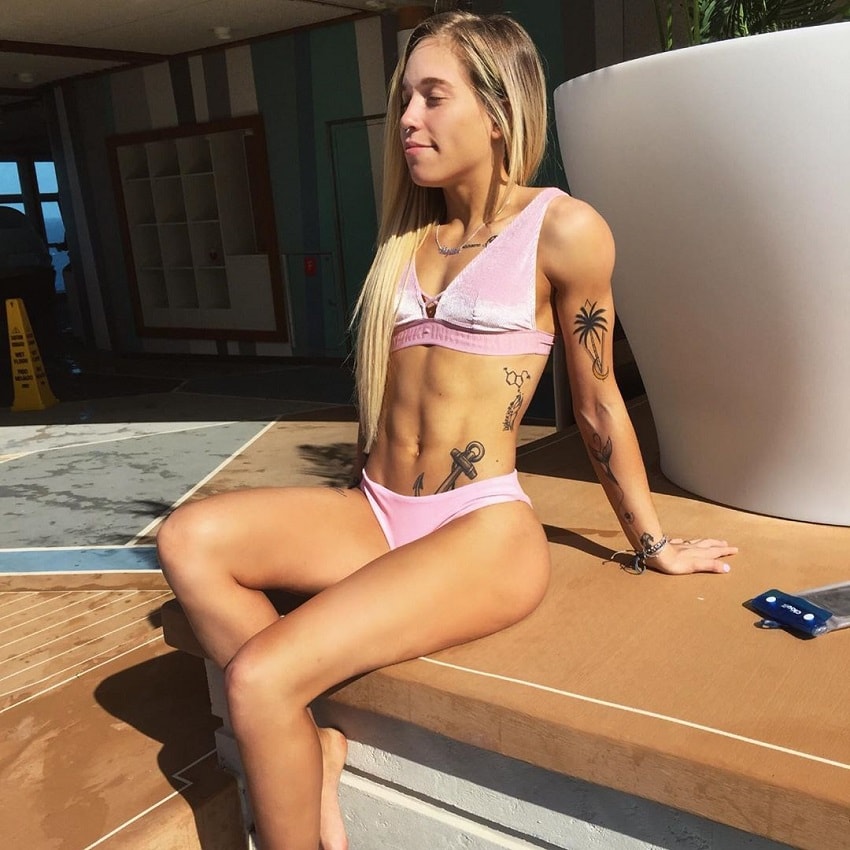 ---
What we can learn from Skylar Stegner
If you ever suffered from issues similar to Skylar's, then her story might help you realize that every obstacle can be overcome with the right mindset.
Skylar suffered from depression and anxiety for a number of years, but managed to overcome these issues through regular exercise and a nourishing diet.
This tells us that the fitness lifestyle is much more than just a way to attain a beach-ready body. Lifting weights can, in fact, help you change your entire life for the better – as Skylar Stegner has shown us.