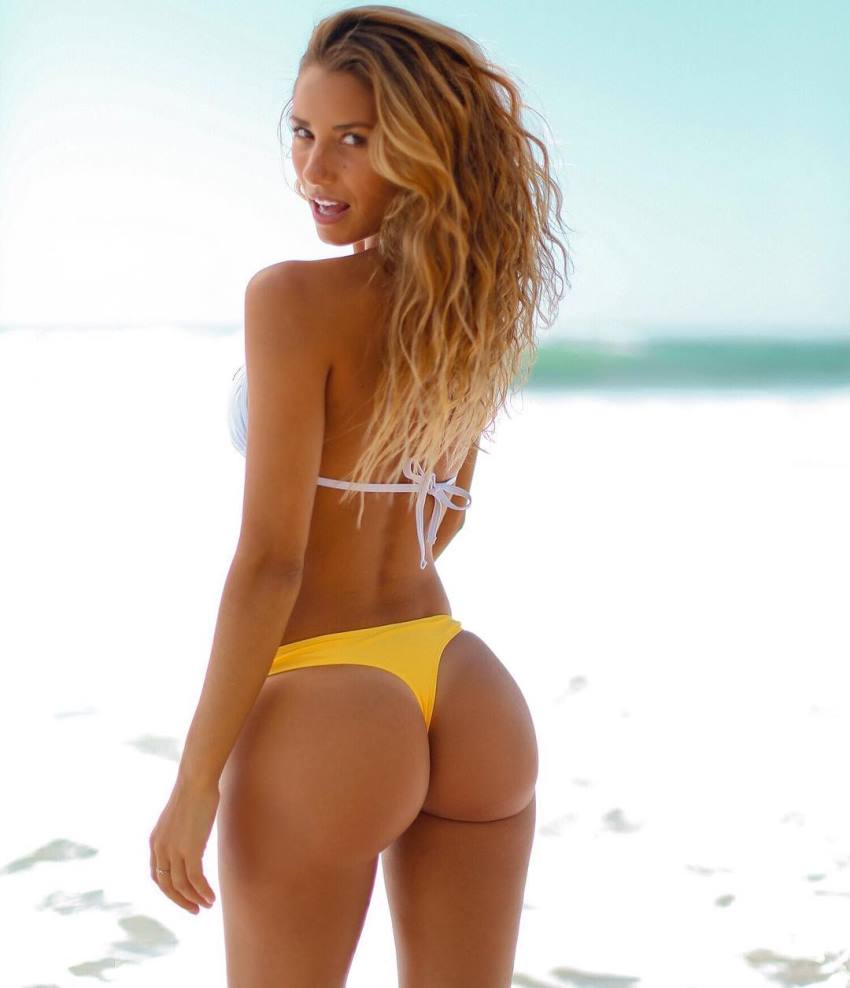 Sierra Skye
Swimsuit Model, Social Media Celebrity
Sierra Skye (aka, Sierra Egan) is a swimsuit model and internet celebrity from Los Angeles, USA. She took the online world by storm when she started posting pictures of her awesome figure and lifestyle in 2015.
Born and raised in California, Sierra has descended from Native American & Italian parents. From an early age, she set her sights on becoming a fitness model – after falling in love with modeling and fitness as a child
This 'innate' passion grew stronger over the years; to the point that Sierra became a full-time swimsuit model. She began working with high-profile companies – later, starting her social media accounts.
By 2017, Sierra became a worldwide known model and an internet celebrity, admired by people from everywhere.
---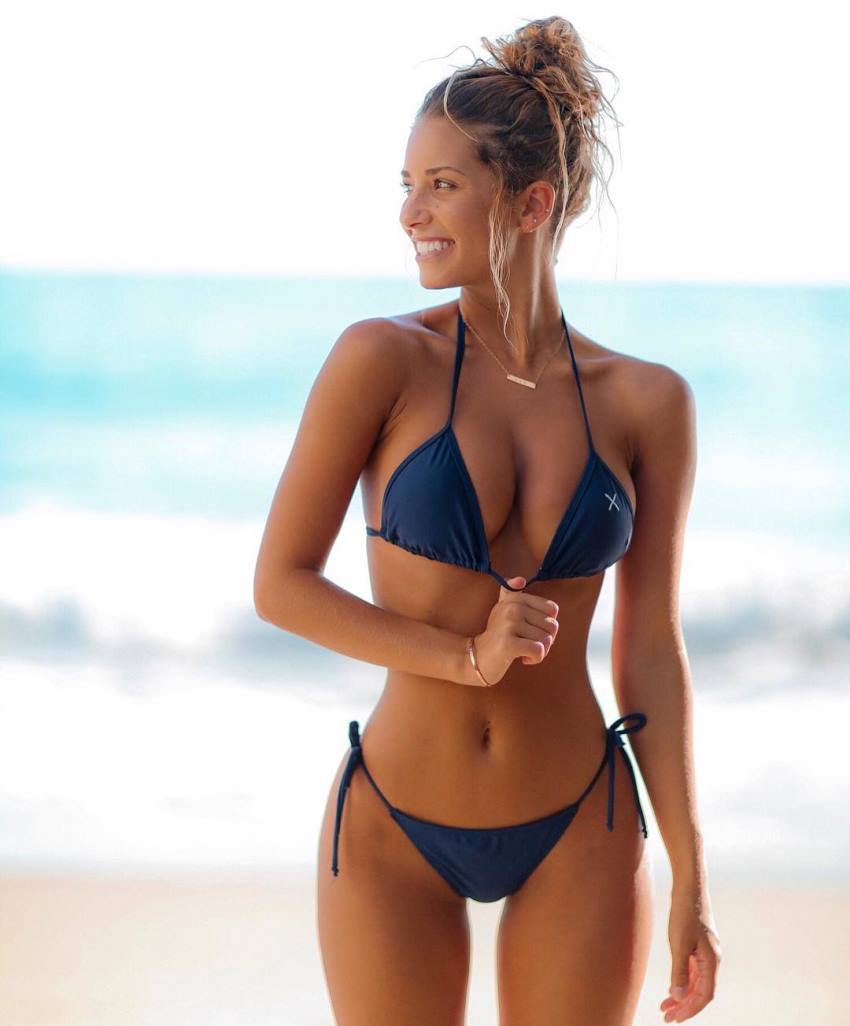 "Follow your bliss."
Athlete Statistics
Full Name: Sierra Egan
Weight
Bust
Hips
Waist
125 - 135lbs (56.7 - 61.2kg)
36''
37''
24''
Age
Date of Birth
Nationality
28
November 6, 1995
American, Italian
Profession
Alias
Era
Swimsuit Model, Social Media Celebrity
Sierra Sky
2010
| | |
| --- | --- |
| Weight | 125 - 135lbs (56.7 - 61.2kg) |
| Bust | 36'' |
| Hips | 37'' |
| Waist | 24'' |
| Age | 28 |
| Date of Birth | November 6, 1995 |
| Nationality | American, Italian |
| Profession | Swimsuit Model, Social Media Celebrity |
| Alias | Sierra Sky |
| Era | 2010 |
---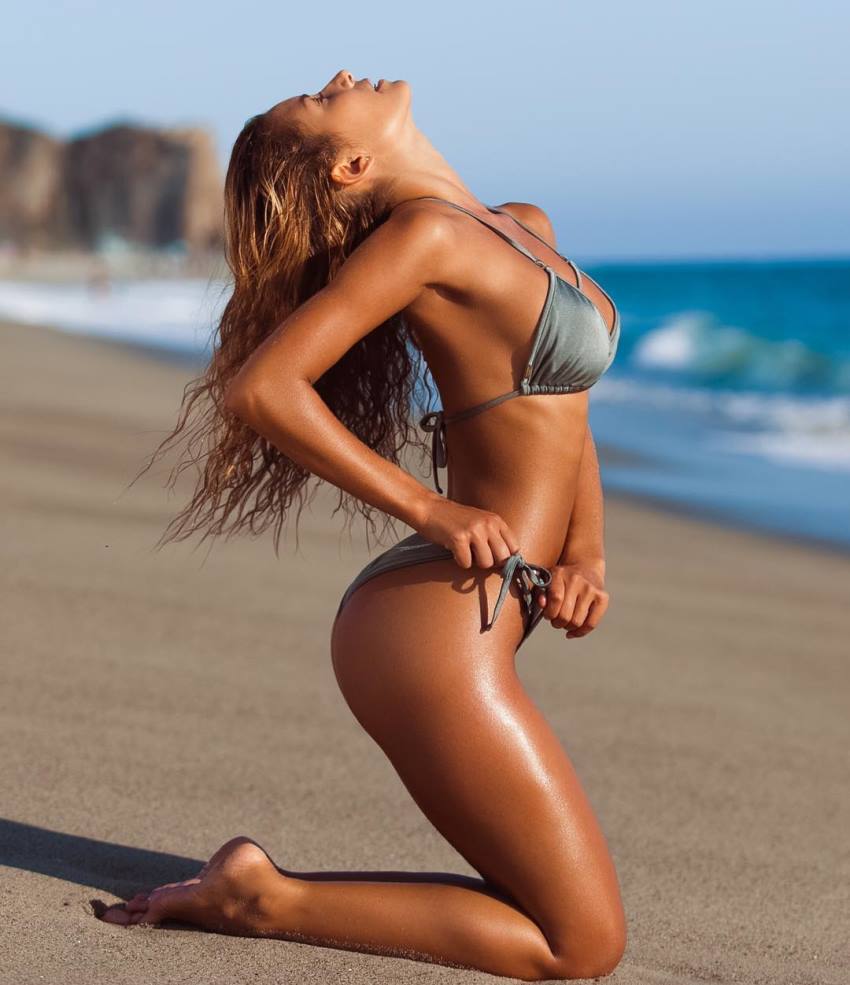 Accomplishments
Social Media Celebrity
Swimsuit Model
---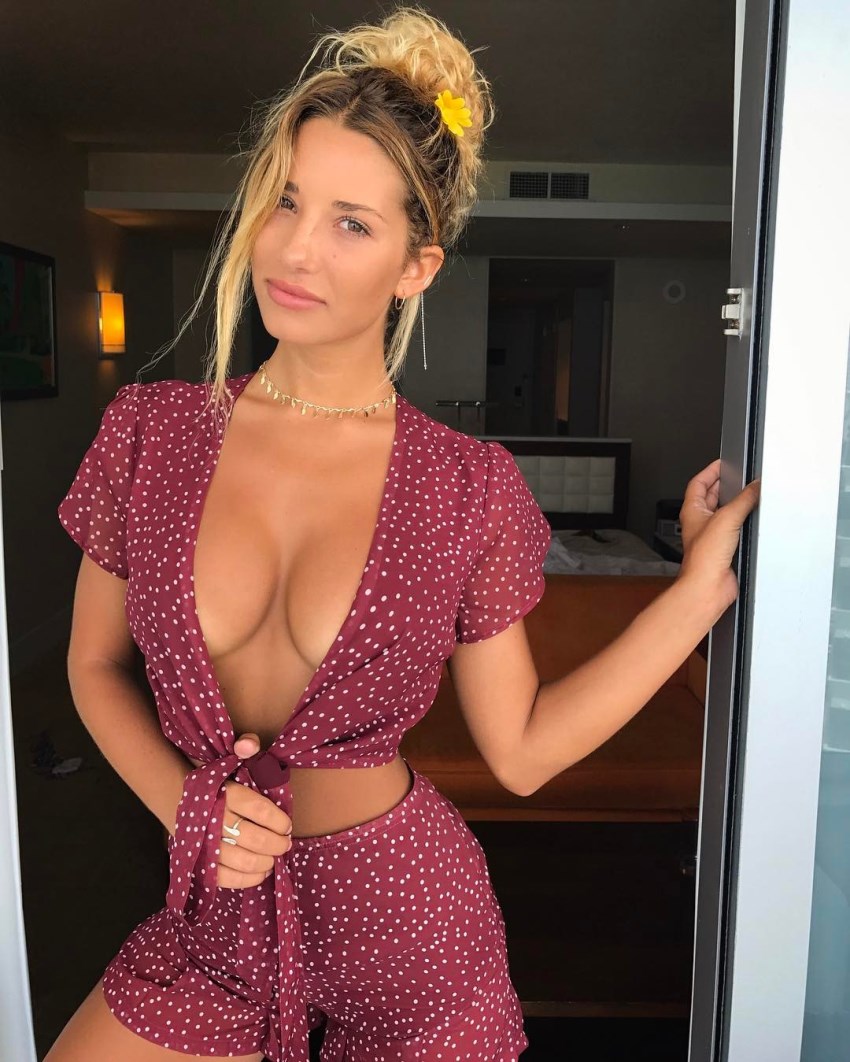 ---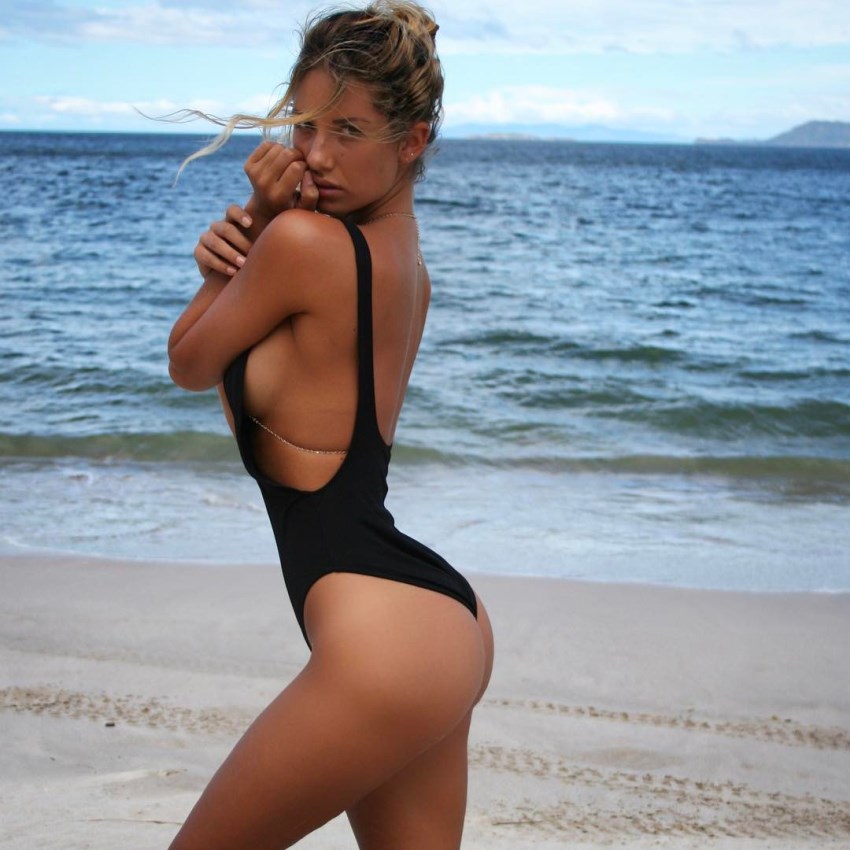 Training
Sierra Skye's Take on Cardio and Weight Training
To stay fit and healthy, Sierra regularly trains in the gym -performing both cardio and weight training.
Usually, she trains with weights five times per week, doing cardio on three of those days.
Sierra's workouts last between 45 and 90 minutes, depending on which body part she trains. When working on her legs and glutes, she may even stay as long as 120 minutes in the gym – making sure to make changes to her figure every time.
As for Sierra's cardio sessions, they last between 15-30 minutes. Her preferred cardio methods are steady-state running on a treadmill or hiking outdoors.
---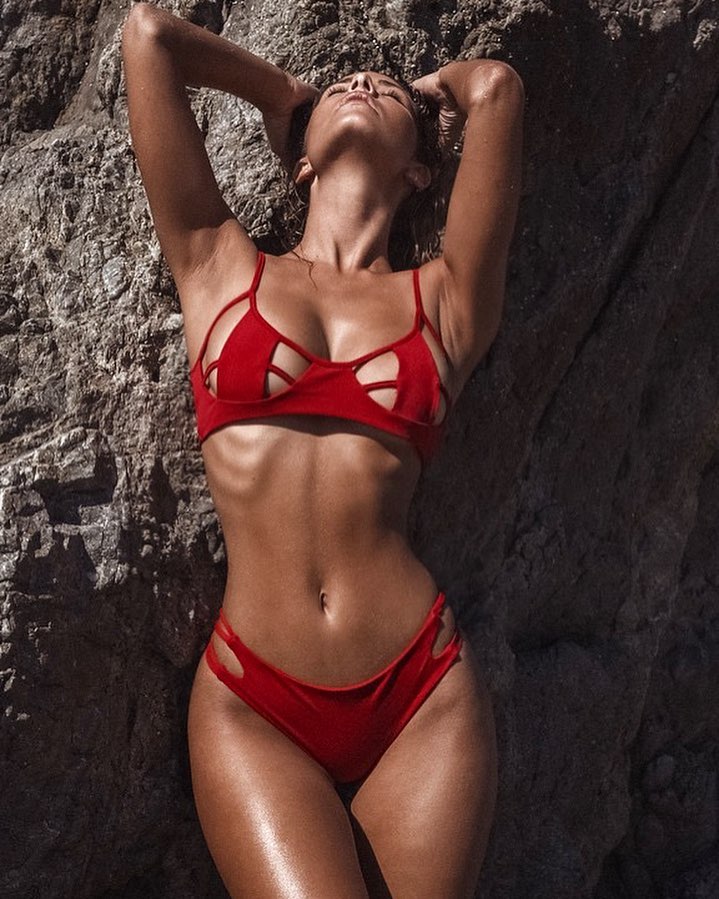 ---
Leg, Glutes, and Abs Workout
Between each set (that consists of heavy weights in 8-12 rep ranges), Sierra rests for two minutes. However, during the sessions where she lifts lighter weights, Sierra keeps the intensity high by only resting for 30-45 seconds.
Sierra's workout looks something like this:
Warm-up on a leg extension machine, 3 sets of 20 reps
Squats, 1 set warm up without any weight, after that, 3 sets of 10-12 reps
Leg Press, 3 sets of 8-12 reps
Lunges, 3 sets of 8-10 steps
Leg Extensions supersetted with Leg Curls, 3 sets of 8-12 reps
Glute Kickbacks, 3 sets of 8-12 reps
---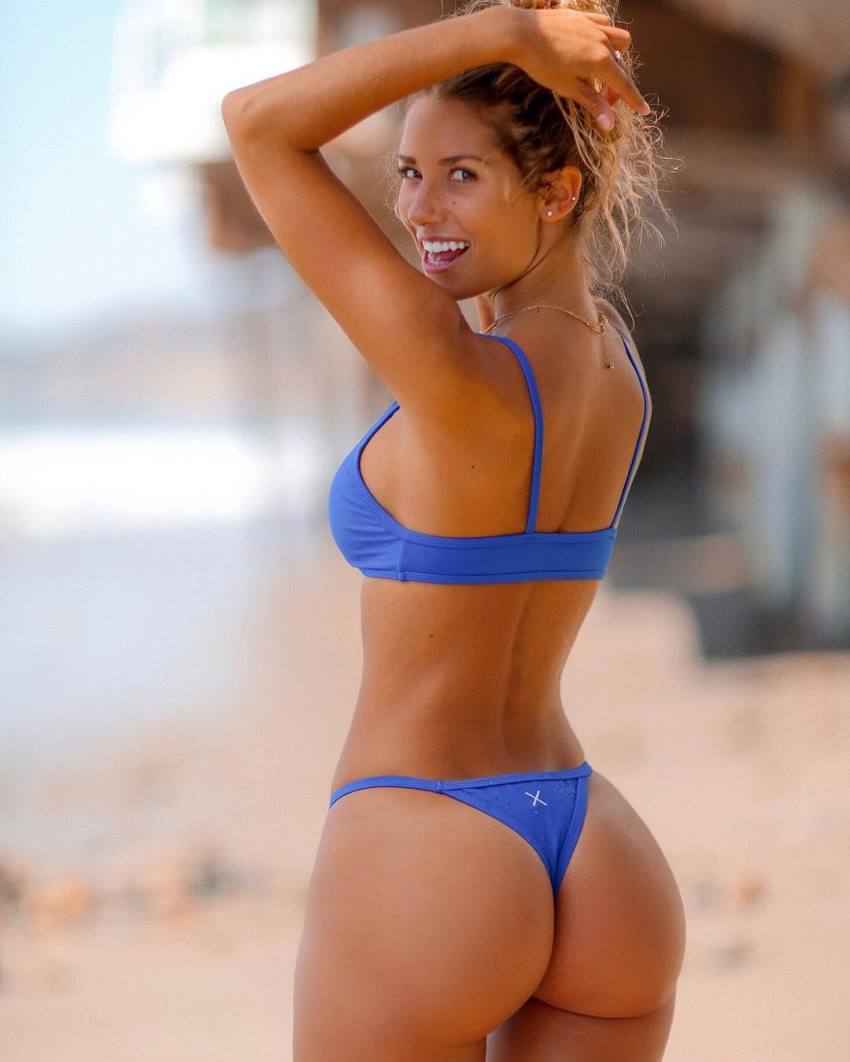 Nutrition
Keeping it Strict at all Times
Sierra's physique is not just a representation of her hard work in the gym but also of the sacrifices she makes with her diet.
For Sierra, there isn't much space for cheat meals; she only eats clean, nutrient-rich foods such as kale, watercress, plain lean meat, fish, olive oil, avocados, and brown rice.
Although Sierra admits it can be difficult to keep up with her extremely disciplined diet – she knows this is the cost of having a photoshoot-ready figure all-year-round.
Supplementation
The basis of Sierra's supplement stack is a multivitamin, which she consumes every day. She also might take a fish oil, zinc, and a magnesium supplement if she can't get these nutrients from her diet.
---
Editor's Tip

Inspired to reach your maximum potential like Sierra? Read our comprehensive guide on how fat burner supplements can really up your game!

---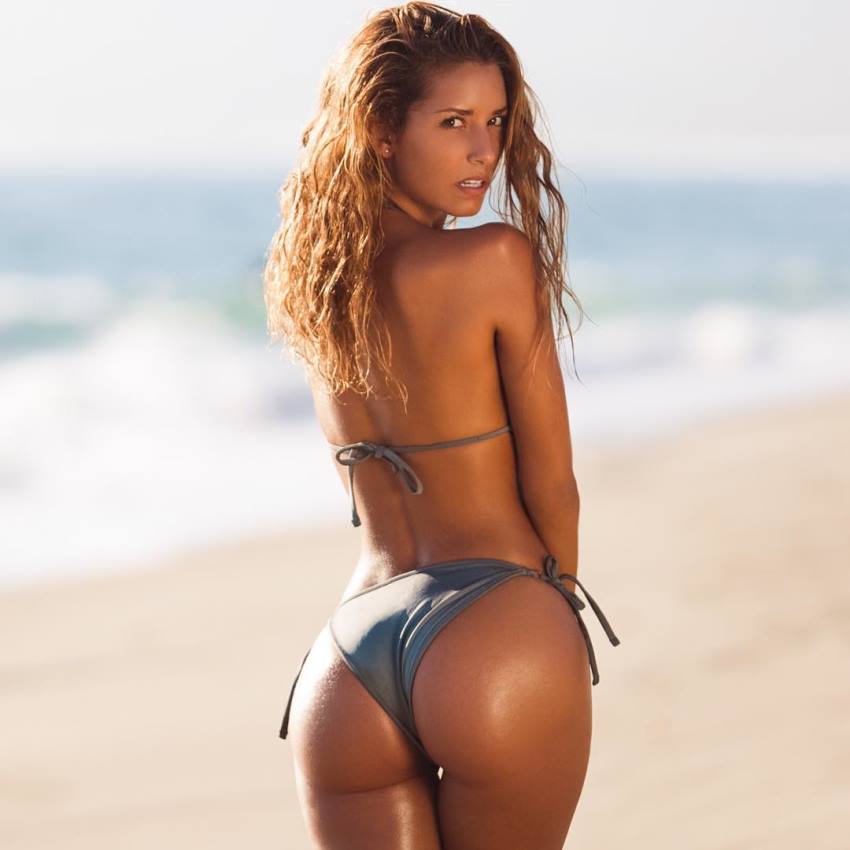 ---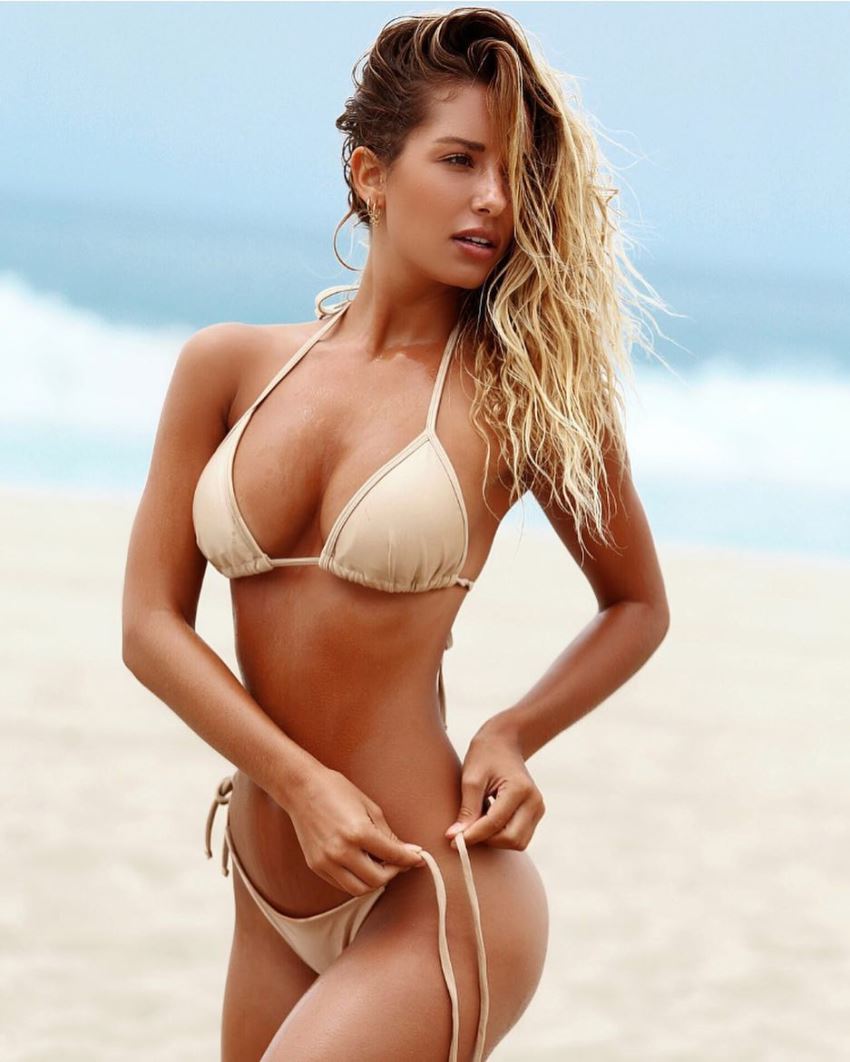 What we can learn from Sierra Skye
Through her story, Sierra Skye has taught us this; if you have a passion for something, pursue it and work hard to achieve your goal.
Sierra was fascinated with a healthy lifestyle and modeling from an early age. But she didn't simply admire her heroes; Sierra turned that passion into a full-blown career.
One thing we can take away from Sierra; if you have the same desire, motivation to achieve your dreams, there is always a possibility of fulfilling them.