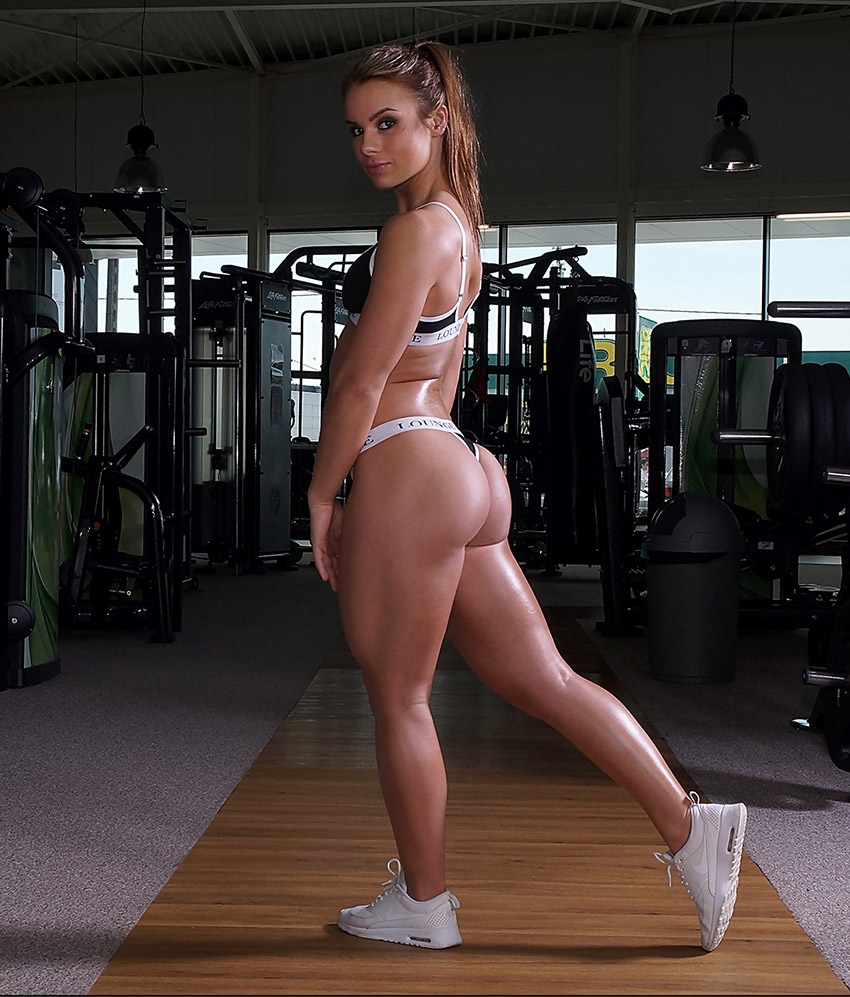 Savannah Prez
Bodybuilder, Student, Bikini Athlete, Fitness Model
Savannah Prez has gone from being a small village girl from Sint-Eloois-Winkel, Belgium, to being recognized around the world for her physique. After growing tired of the regimented training schedule of her school basketball team, she entered the gym at the age of 17.
Since then, the IFBB Bikini Athlete consistently placed in the top 3 during her first three years of competing. But it wasn't an easy journey to success – she had to balance her studies with her rigorous training.
This is her story:
---

"Discipline is indeed very important, without it you will not succeed"
Athlete Statistics
Full Name: Savannah Prez
Year of Birth
Nationality
Profession
Era
1996
Belgian
Bodybuilder, Student, Bikini Athlete, Fitness Model
2010
| | |
| --- | --- |
| Year of Birth | 1996 |
| Nationality | Belgian |
| Profession | Bodybuilder, Student, Bikini Athlete, Fitness Model |
| Era | 2010 |
---

"My secret is good food, lots of training, and lots of posts on social media like Instagram and Facebook – so you get some recognition and followers, which that is always a welcome bonus"
Accomplishments
2014 Belgian Championship in November , 2nd
2014 Flex Cup Bikini, 3rd
2015 Juliette Bergmann Cup, 1st
2015 Open Rotterdam Championship Bikini, 1st and Overall title
2016 IFBB European Championships Junior Bikini in May, NP
---

"I played basketball for 10 years in different teams. I still think it's a super fun sport, but I was looking for a sport where you had no obligations as to training on fixed days and hours"
Biography
Early Years
Born in Sint-Eloois-Winkel, Belgium, even as a child, Savannah Prez was very active. During high school, she enjoyed playing basketball for several different teams.
However, she disliked the fixed training days and times – she wanted a sport where she could decide the hours.
After leaving basketball behind, she tried her feet at some dancing classes, but couldn't find the right rhythm to continue. She needed another way of keeping active.
---

Savannah before she began weightlifting.
---
The Start of her Journey
It wasn't long until Savannah found herself in the gym, and she soon fell in love with fitness. Savannah loved being in control of her training times, and also developing her body in whatever way she wanted.
Initially, she began training 2-3 times a week, training cardio just to keep fit. But she wasn't seeing any development of her physique.
It was only when she made friends with athletes at her gym that Savannah entered the world of bodybuilding. She was shown the ropes – her new friends taught her how to respect nutrition and lift weights.
Savannah had finally found her sporting passion.
---

"I had met a lot of people in the gym who are engaged in bodybuilding and a friend of mine showed me what helped nutritionally. After months of doing this, I thought it was time to go with a real coach because I wanted to have a purpose – the Belgian Championship in November 2014"
---
First Competition
Savannah became increasingly fascinated by the industry during her first few months of training. She began to follow fitness models on social media, wanting to become a competitor herself.
The future Bikini Athlete was already on the way to sculpting an incredible physique. Motivated by her progress, she decided to step up her game and hire a personal trainer.
Savannah began making serious progress under the guidance of a professional coach, and through intense training, realized her ambition of developing her dream physique. By the age of 19, she was ready for the stage.
After months of preparation, she eventually decided to enter the 2014 Belgium Championship. Although she didn't win, she placed second – a great achievement for her first outing.
But this only made her hungry for more.
---

Savannah at her first competition.
---
First Success
After tasting life on the stage, Savannah was more determined than ever to win her first competition. She furthered her experience after entering the 2014 Flex Cup as a Bikini Athlete. This proved to be key in her first victory as a competitor.
At 20-years-old, 2 years after she began her journey, Savannah's hard work had finally paid off. She walked away from the 2015 Juliette Bergman Cup with the trophy, but she was only just getting started.
She followed up her victory with more success in the 2015 Open Rotterdam Championship, where she took home the Overall title as well as being placed 1st. She began gaining recognition for her early achievements and became the subject of numerous online forums.
---

"I am insanely proud. But I still need that extra little push to do even more and win my first big show"
---
Going Viral and IFBB
It wasn't long until Savannah had acquired a mass of followers on social media. She'd become an online sensation, being admired around the world for her physique.
Moved by the encouragement of her fans, she upped her training intensity and set her sights on larger contests – she wanted to inspire others through her hard work.
In 2016, Savannah entered her biggest show yet, the IFBB European Championships Junior Bikini in May. Being the youngest in the competition and still balancing life as a college student, she was unable to qualify.
---

"'Come on Savannah, the only way to go get it', ' Show your character', 'Who's the strongest?'. I say this to myself each workout several times when I'm finding it very difficult"
Training
Unlike other bodybuilders and Bikini Athletes, Savannah doesn't take a day off from the gym. She trains using weights for 5 days, and trains cardio on the weekends, working on the cross-trainer for 40 minutes per session.
Workout Plan:
Monday – Quads + calf + glutes
Tuesday – Shoulders + back
Wednesday –  Hamstrings + calf + glutes
Thursday – Biceps + Triceps
Friday – Shoulders + hamstring
Saturday – Cardio
Sunday – Cardio
---

"I sit on a low number of calories and as the race gets closer reduce my calories always. My diet then consists mainly of oatmeal, chicken / fish, green vegetables and rice"
Nutrition
Savannah tries to eat every 2 hours to feed her body and keep her metabolism high. She stays true to her diet all year round, especially when she' prepping for a competition. However, she'll allow herself a cheat meal on the weekends to keep her satisfied and replace any lost nutrients through her rigorous exercise programs.
Diet Plan:
Breakfast – oatmeal, Nestle cereal, pancakes + 30g whey protein isolate
3 x hot meals – chicken, steak, fish, rice, cucumber and wok vegetables
2 x Snacks – fruit, low-fat cottage cheese, cashew nuts, peanut butter, rice cakes and kippewit
Supplements Stack:
Whey Protein
BCAA
Liquid Aminos
Casein Protein
Fat burners
CLA
Omega-3
---

"I follow a lot PRO athletes, fitness pages and also girls who are an inspiration to me because of their great transformation. Through their posts I sometimes back that extra boost to give 200% all by myself and believe in it"
Idols and Influences
Since her interest in fitness peaked, Savannah has been a massive fan of fellow Bikini Athletes, Michelle Lewin, and Yarishna Ayala.
She follows them, as well as many others, on Instagram, being inspired by their posts. She hopes to be able to attain a physique like her idols in the future.
---

"Believe in yourself, do not look at others and focus on yourself. It's all in the mind, if you really want it, you can do it and you will achieve!"
What can we learn from Savannah Prez
Savannah has taught us that it's never too early to begin competing as a Bikini Athlete. In her career up to 2016, she was still a student studying at college while stepping on the stage.
If we can take anything from Savannah's journey, it's that asking for help is the best way to learn. The bodybuilders in her gym taught her about nutrition and how to lift weights, and it was this help that led her on the path of success.