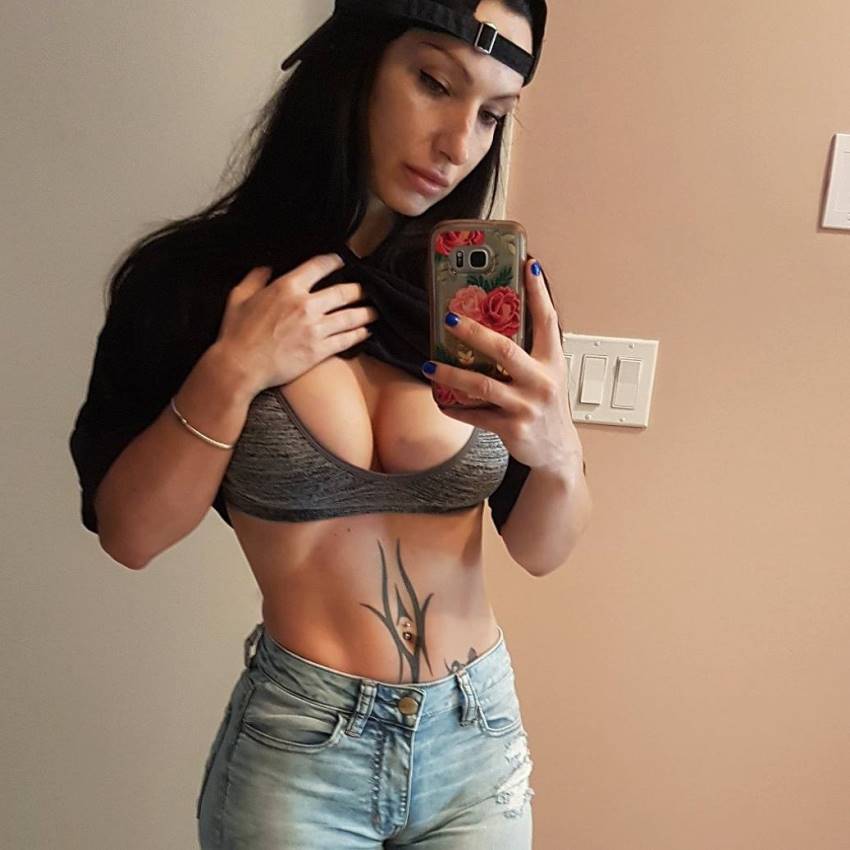 Sarah Van Dusen
Fitness Model, Online Fitness Coach
Sarah Van Dusen, aka, @rahrahxoxo is an online fitness coach and entrepreneur originally from Newcastle Ontario, but now residing in Toronto. Sarah's career in fitness took off once she started offering her glute workout programs for women online.
These workout programs have helped a large number of women attain a fit and curvy physique, allowing Sarah to make a living out of her passion.
With her enviable dedication to the fitness lifestyle, and passion for helping others. Sarah looks set to become a major influence in the fitness industry online.
---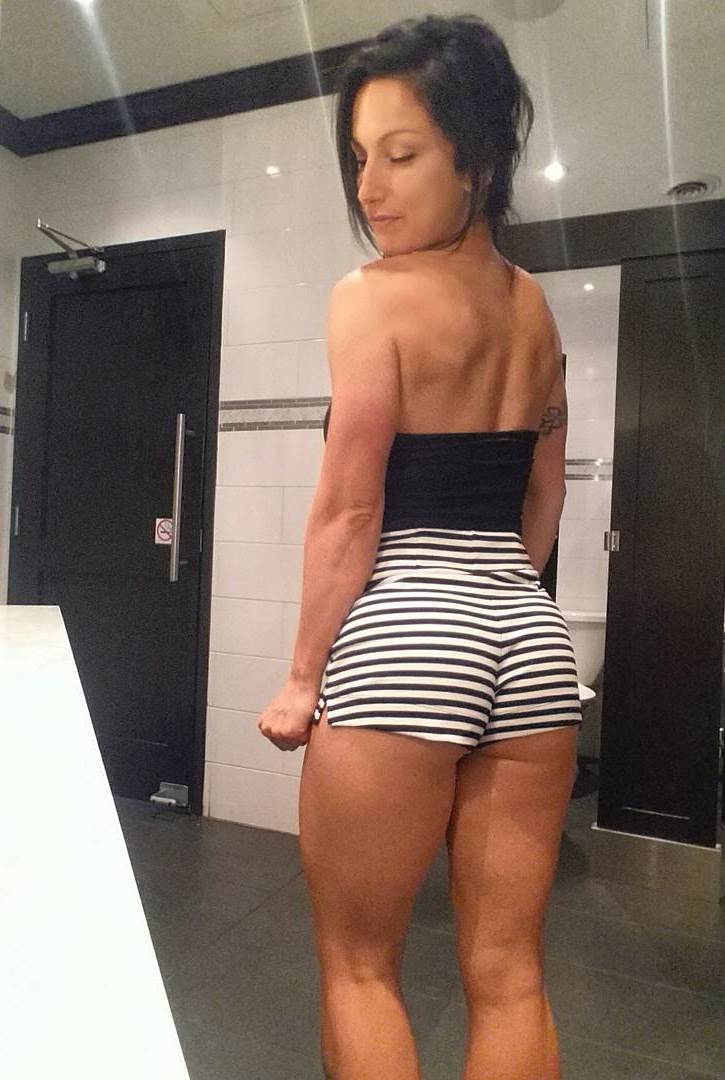 Athlete Statistics
Full Name: Sarah Van Dusen
Nationality
Profession
Era
Canadian
Fitness Model, Online Fitness Coach
2010
| | |
| --- | --- |
| Nationality | Canadian |
| Profession | Fitness Model, Online Fitness Coach |
| Era | 2010 |
---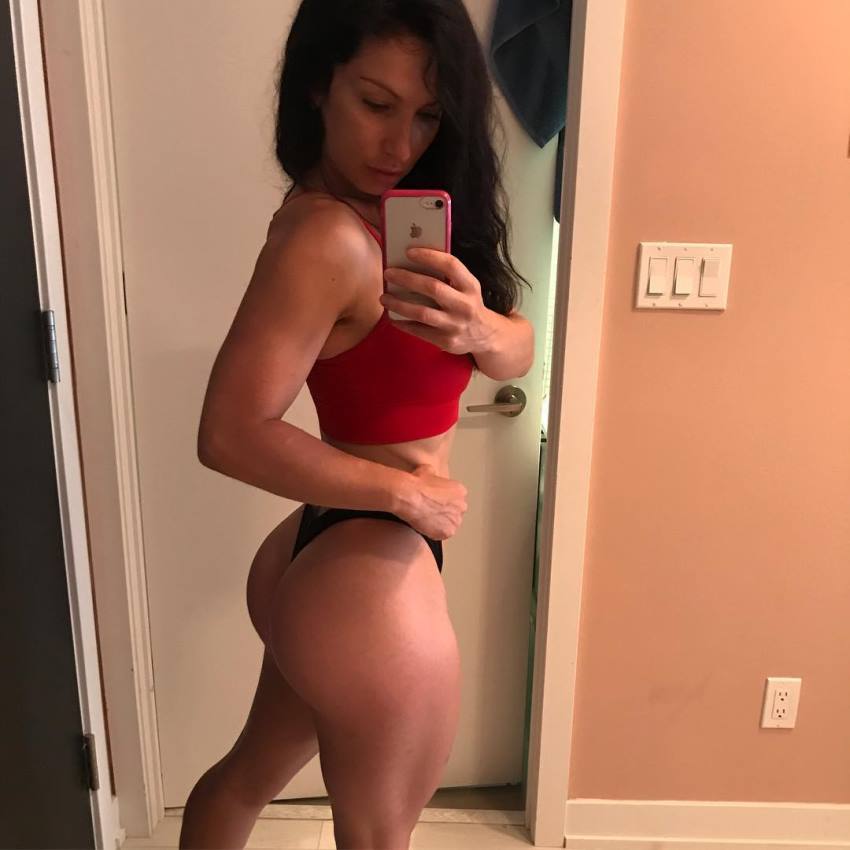 Accomplishments
Sarah Van Dusen is the CEO of her online business which sells training programs.
Through her programs and workout guides, Sarah has helped people across the world get fit and healthy.
---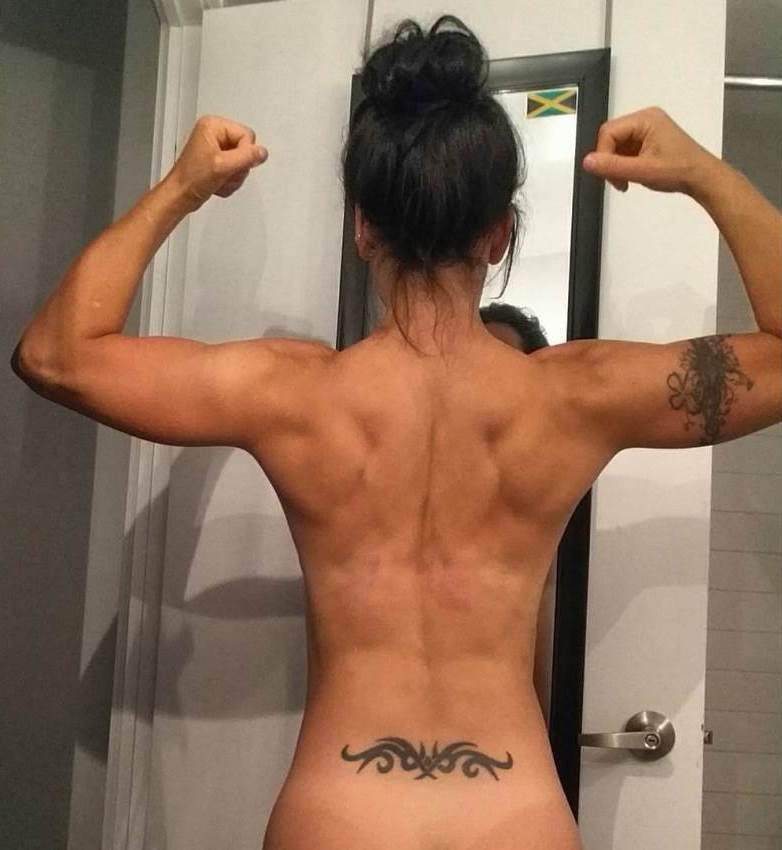 ---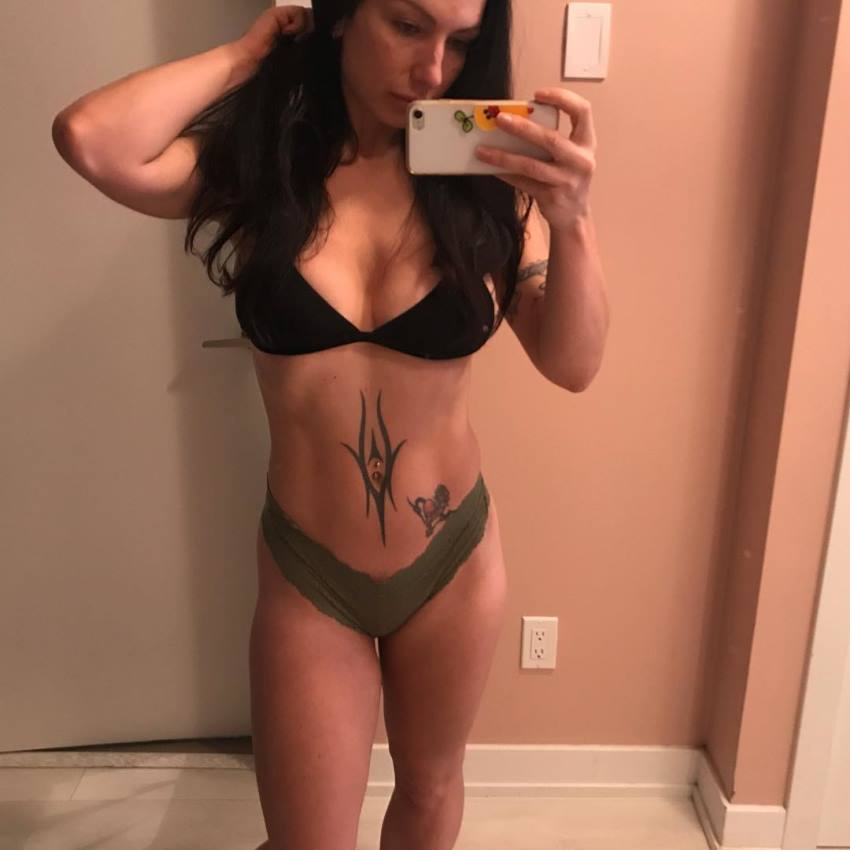 "I swear I do one lift heavyish and I get nasty dull aching pain in my knees, so it's not worth it. Back in the day, before I realized I could get the same results with the style of training I do now (focusing on the muscle instead of just lifting weights), I would have wicked knee pain.

I used to hate doing lower body, but I thought it was just how it was suppose to feel after leg day."
Training
Resistance Bands
Sarah prefers using resistance bands and body weight exercises over weights for training her glutes. This is because Sarah likes to avoid injuries to her knees and lower back, which she'd dealt with in the past due to heavy weight training.
However, training this way doesn't limit Sarah's progress. In fact, she believes that by focusing on muscle contraction while using light weights can give her the same results as if she was to train with squats or a heavy leg press.
Glute Workout
Sarah has countless glute workout variations which she posts on her social media. Here's one of them;
Sumo Squat supersetted with sumo deadlifts, 3 sets of 12-15 reps
Barbell deadlift supersetted with reverse lunge pop squat, 3 sets of 12-15 reps
Sumo deficit supersetted with squat step ups, 3 sets of 15 reps each leg
Barbell band bridge supersetted with bodyweight band bridge, 3 sets of 12-15 reps
Barbell Reverse lunger supersetted with frog leap pops, 3 sets of 12-15 reps
---
---
Rep Range
Sarah usually trans in rep range between 12-15. She's found this is the most effective rep range for achieving the muscle pump, and growth.
Sometimes, Sarah will go below or above this repetition range; depending on whether she wants to gain strength, or tone her muscles.
---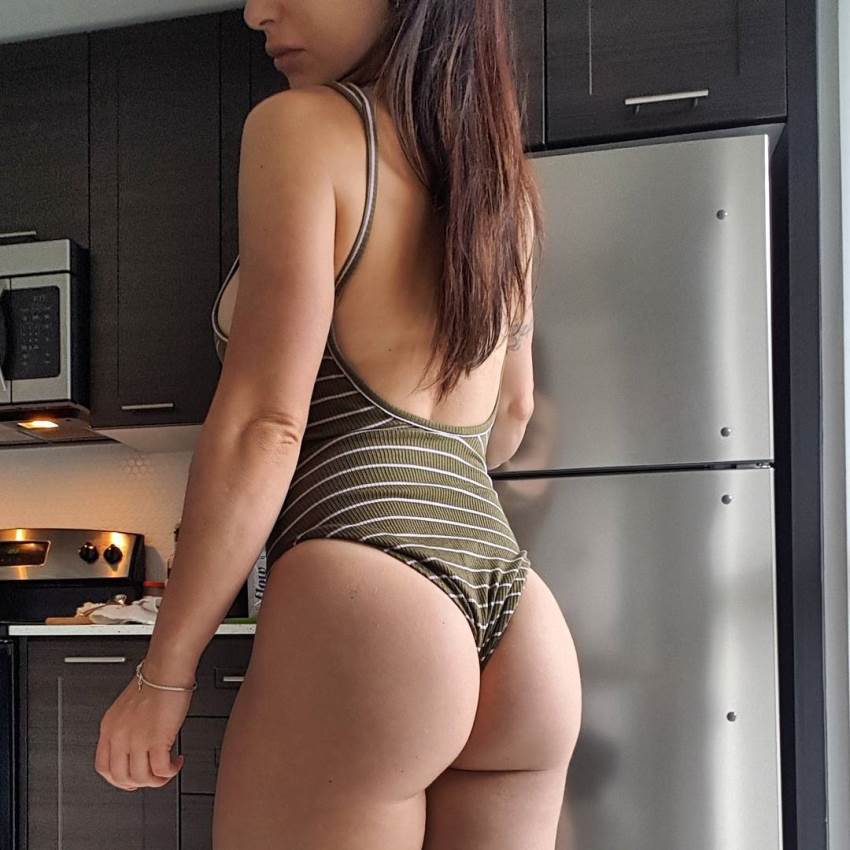 "Its ok to have a day of eating what you want, we are human and humans love eating lol. Just check the booty gains, brush it off and get back to work."
Nutrition
Avoiding Processed Foods
In the initial stages of her fitness journey, Sarah ate everything that her daily macros allowed her – including processed foods. In a way, she followed an IIFYM (If It Fits Your Macros) approach to dieting.
However, Sarah later realized healthy nutrition based on whole foods gave her much better results for muscle tone and definition.
This is Sarah talking about her decision to change her diet; "Everyone asked me how I've toned up so much and pretty much the only thing I've done is stop eating processed food and crap and only been eating whole foods.
I've watched too many documentaries about the food industry to put that stuff in my body anymore. We have to protect ourselves."  – Sarah Van Dusen
---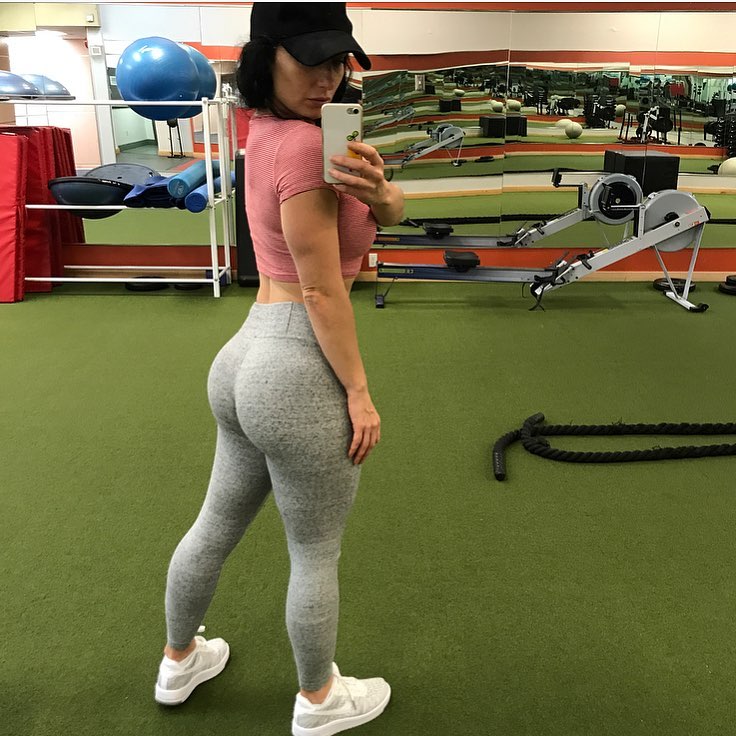 "I realize all the people that were gonna judge me off of my social media already done formed their opinion of who they 'think' I am – so whatever. Call me loose, call me an attention hoe, me nah care. My problem is spending to much time worrying about what people think of me, ruins who I actually am."
Idols and Influences
With her ever-growing influence online, Sarah helps more and more people attain their best possible physiques.
Her source of inspiration for doing this comes from fans themselves, whose success stories motivate Sarah to keep giving them useful fitness advice.
As for her own progress in fitness, Sarah stays dedicated to her workout regimen and diet plan; using her fit looks as an example for her fans to follow.
---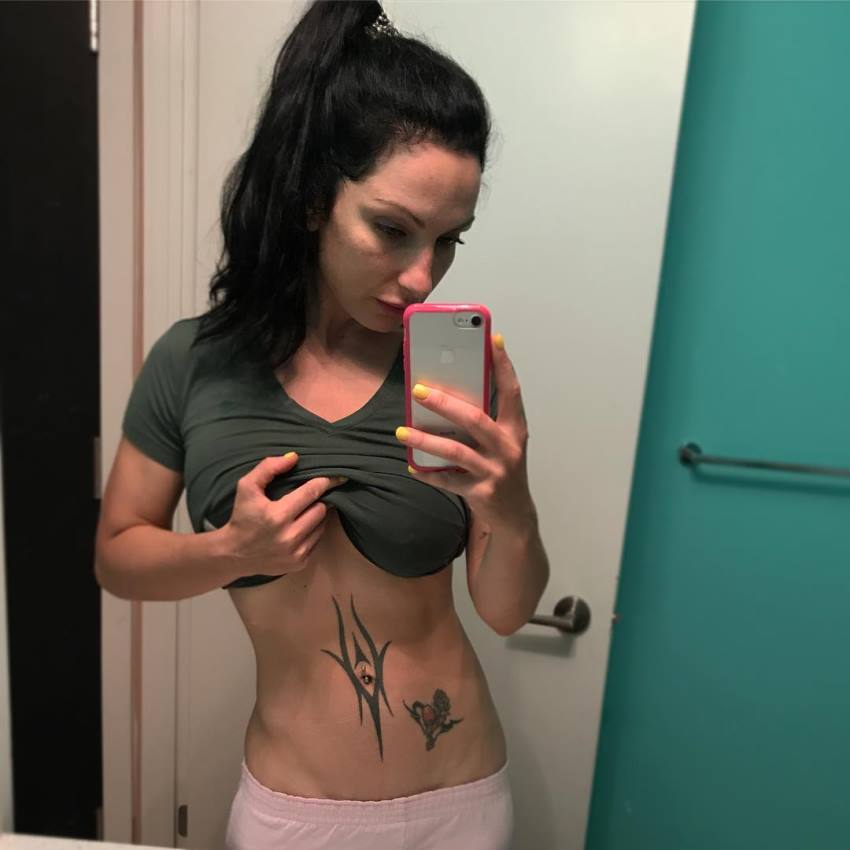 "I love adding bands to my workouts, keeps that booty contracted. And since I don't lift heavy they are perfect to add that extra resistance without killing my back and knee joints with weights."
What we can learn from Sarah Van Dusen
If anything, Sarah Van Dusen has shown us that fitness journey doesn't always have to be about ourselves. While it's awesome to work on yourself in the gym, it's also worth considering helping someone else reach their fitness goals – just like Sarah Van Dusen.
If you have the knowledge and experience, why not give out a hand to a friend or someone who needs help on their fitness journey. Who knows, maybe one day that person returns the favor to you when you need it the most.