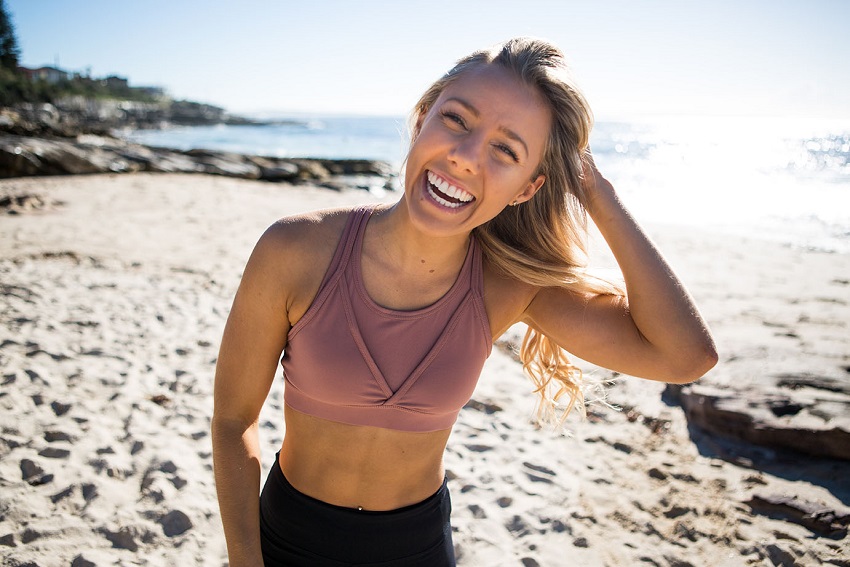 Sarah's Day
Fitness Model, Lifestyle Blogger
Sarah's Day is an Australian lifestyle and fitness video blogger. She describes herself as "a health and fitness vlogger with a passion for holistic living. Focusing on the importance of listening to our bodies, eating a whole foods based diet and breaking a sweat."
Also known by her real name Sarah Stevenson, she regularly shares her training, dieting, and lifestyle advice on the internet, showing everyone how she transformed both her body, and mind to live a healthy life.
Through her holistic way of living, and her love for whole foods, Sarah successfully cleared up her skin from hormonal acne and cellulite, something that she's been struggling with for years.
Now a social media personality with a huge following, Sarah will be sure to grace the online world with her inspirations for years to come.
---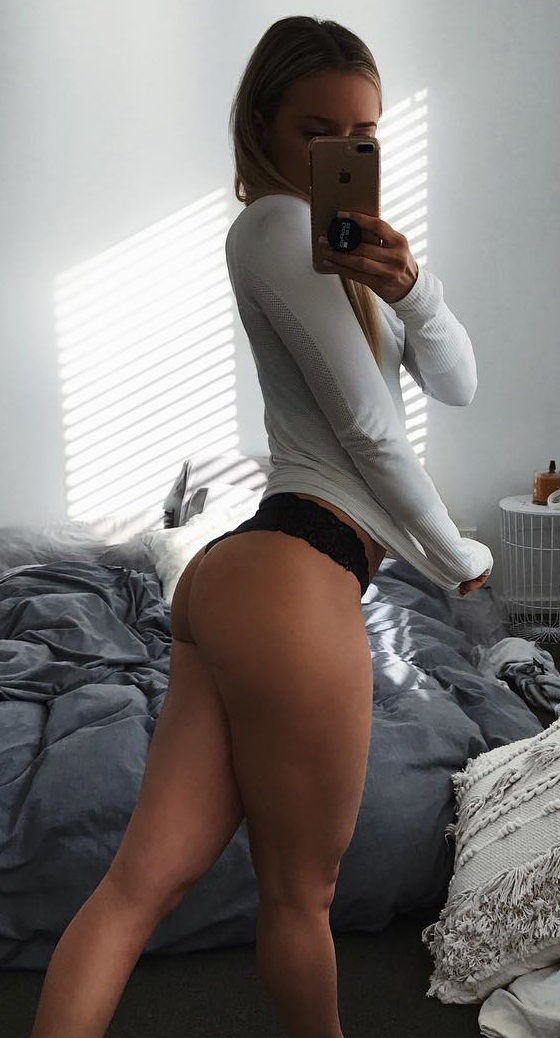 Athlete Statistics
Full Name: Sarah Stevenson
Age
Date of Birth
Nationality
Profession
31
August 30, 1992
Australian
Fitness Model, Lifestyle Blogger
Alias
Era
Sarah's Day, sarahs_day
2010
| | |
| --- | --- |
| Age | 31 |
| Date of Birth | August 30, 1992 |
| Nationality | Australian |
| Profession | Fitness Model, Lifestyle Blogger |
| Alias | Sarah's Day, sarahs_day |
| Era | 2010 |
---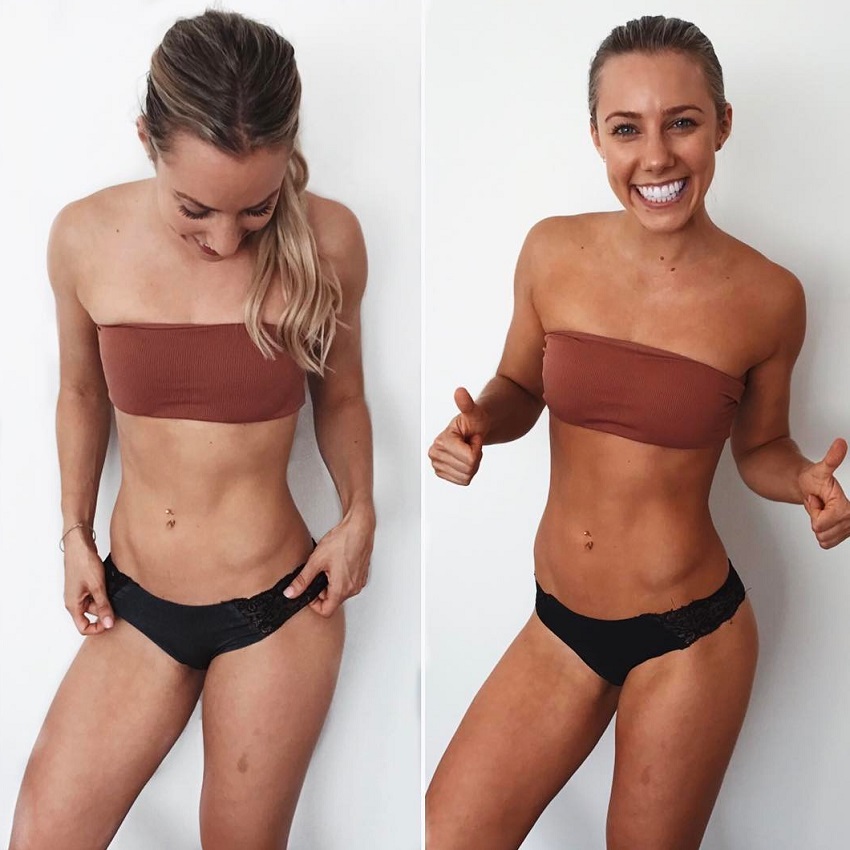 "One of my biggest insecurities and struggles was cellulite. Not only did I have cellulite on the back of my thighs and booty, but I also had it on my stomach, arms and the front of my thighs."
Accomplishments
Video Blogger
Fitness Model
Entrepreneur (Fitness Brand)
---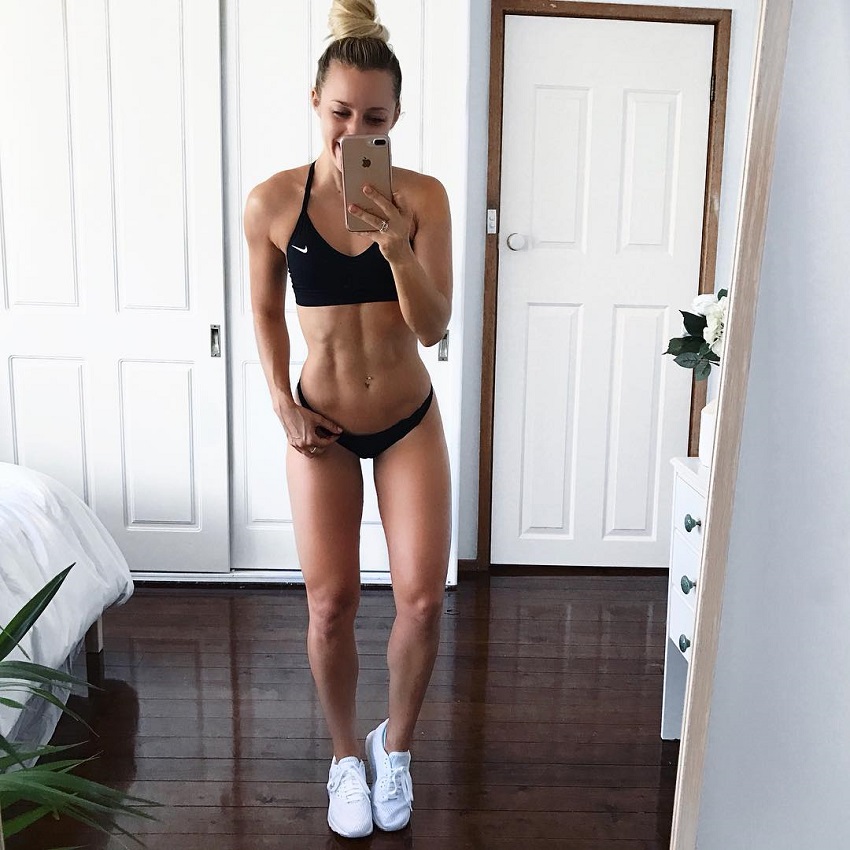 ---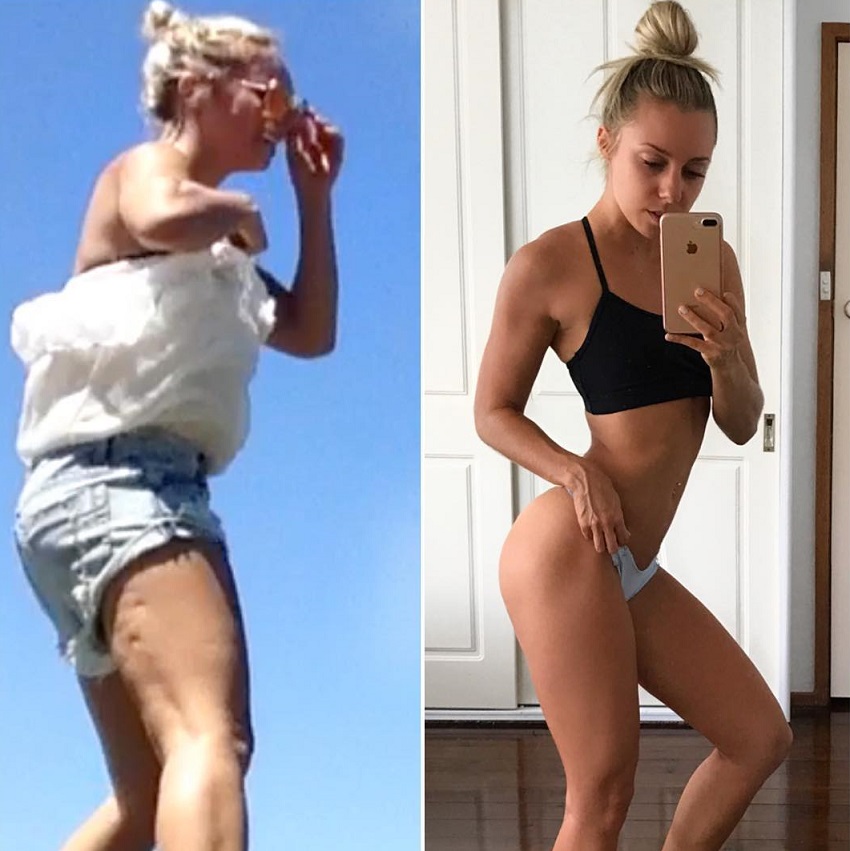 Sarah Day's fitness transformation, before and after.
Training
Training/Recovery Balance
Sarah typically wakes up at around 6 A.M. every day. Shortly after waking up, she'll head straight to the gym to do a fasted workout. Doing this helps set the tone for the rest of Sarah's day, allowing her to stay energetic, productive, and focused on the tasks ahead.
Sarah engages in high-intensity interval training five times per week. This is the type of cardio where Sarah does short bursts of a specific activity, having up to 1 minute of rest between intervals. Such activities include sprints, bike cycling, and kettlebell swinging.
Other activities Sarah practices include pilates, yoga, and strength training. She always mixes things up in order to achieve constant progress in her physique. Generally, Sarah will do at least one type of training once a day, every day.
That said, Sarah also takes time to let her body fully recover. She said; "Optimum recovery is imperative in my lifestyle, as I don't have time to wait for my body to catch up. I'm always on the go, so my body needs to be rested, revitalized and up for adventure every day!" – Sarah Day
---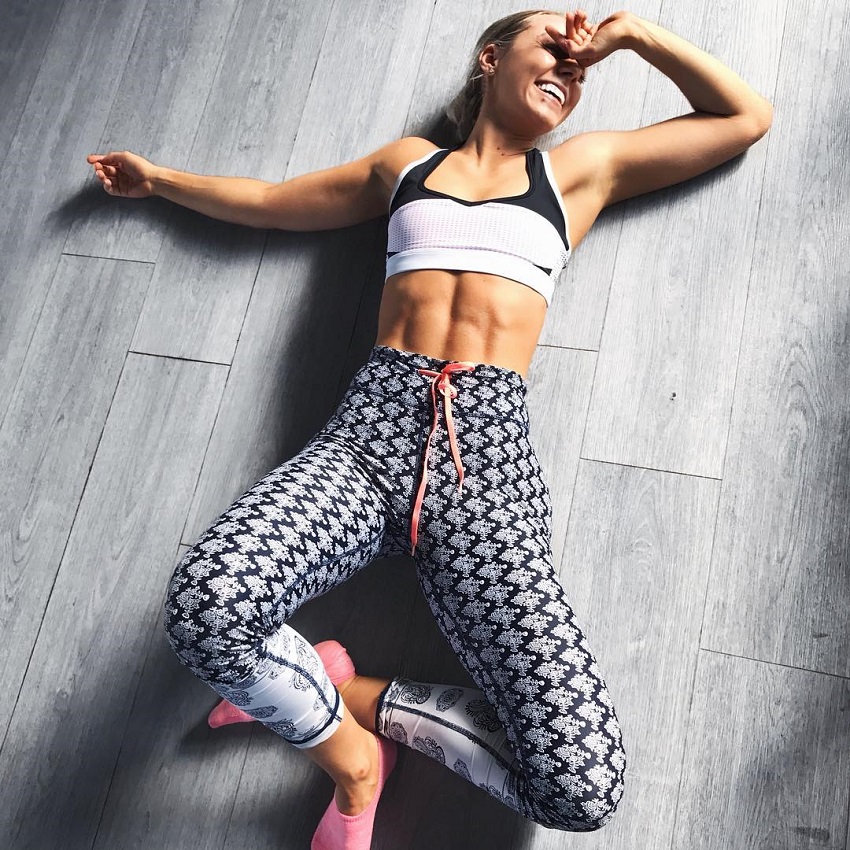 ---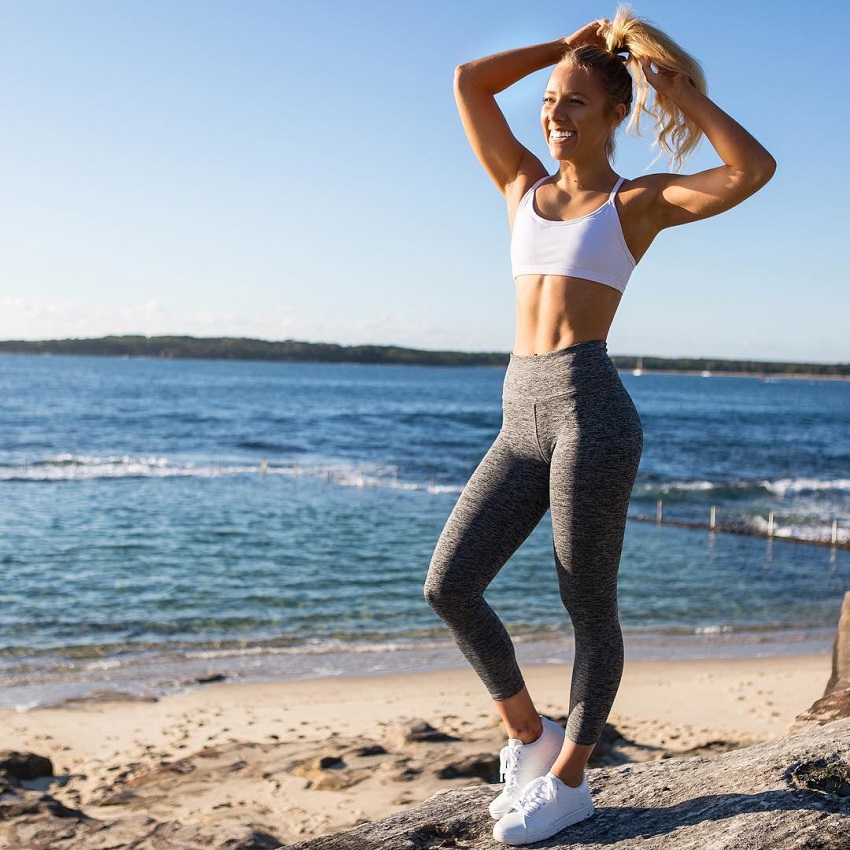 Nutrition
Whole Food-Based Diet of Sarah Day
As a holistic practitioner, Sarah eats foods that nourish her body and make her feel good. She also uses a lot of spices in her foods. They work on balancing her hormonal, cardiovascular, and overall health.
First thing in the day, Sarah will drink half a liter of lemon water juice. This is something that helps detoxify her body as well as giving her the energy for her morning workout.
Afterward, for breakfast, Sarah will typically have a slice of paleo bread with two poached eggs. As a side dish, she'll have sautéed kale in garlic with avocado. A few hours later, she'll have her morning snack which consists of walnuts and a banana, which she believes are good for brain health.
For lunch, Sarah will have a 'nourish' bowl consisting of sweet potatoes, beetroot, pumpkins, and lots of green vegetables. She'll also add a lean source of protein, such as eggs, salmon, or chicken. Lastly, Sarah will top everything off with a source of healthy fats, ranging from flaxseed oil, sesame seeds, to hemp seeds.
For an afternoon snack, Sarah will have a whole-food protein bowl. After this, she prepares dinner which is usually the same as her lunch. Sometimes, Sarah will change things up to have a cooked meal on a plate for her dinner. Lastly, she'll have some kind of whole-food dessert before bed, such as cocoa salted caramel smoothie.
---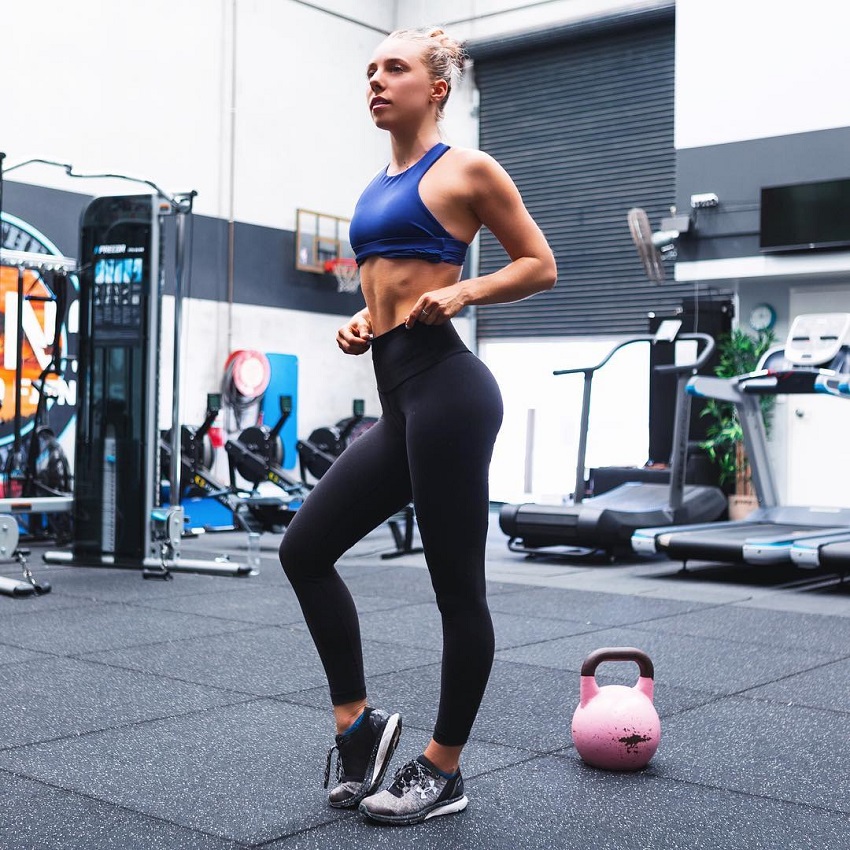 ---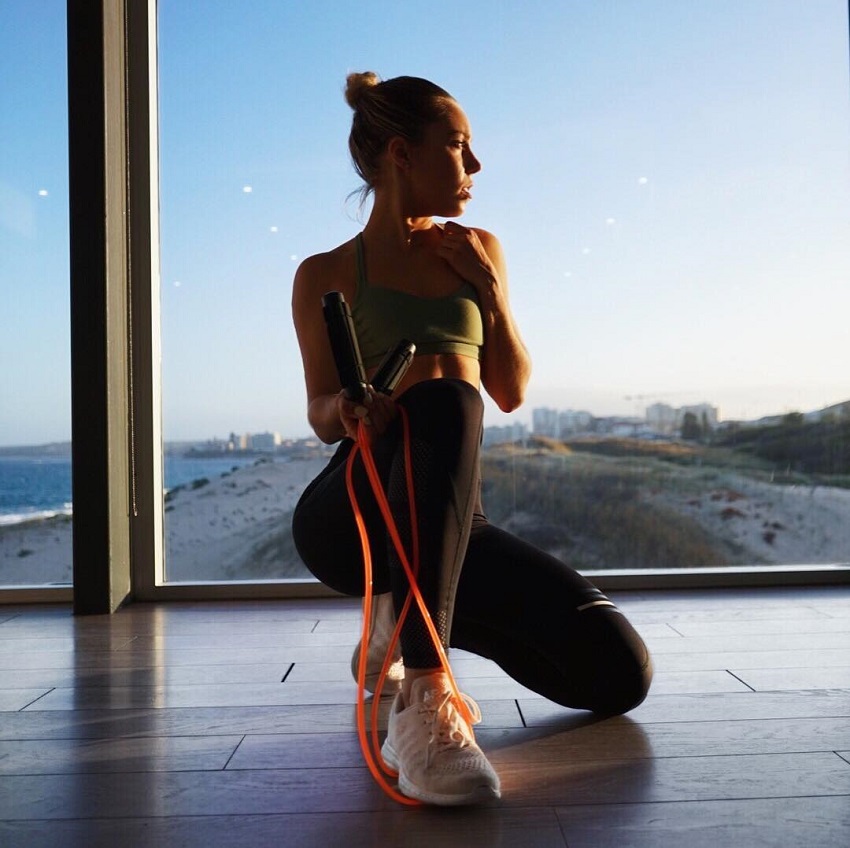 What we can learn from Sarah Day
Sarah Day has shown us that a holistic lifestyle can be beneficial in many ways. By combining a diet based on whole foods with a structured training routine, you can go a long way on your fitness journey.
Not only does this lifestyle improve your looks and health, it also enables you to live a more relaxed, enjoyable, and fulfilling life.