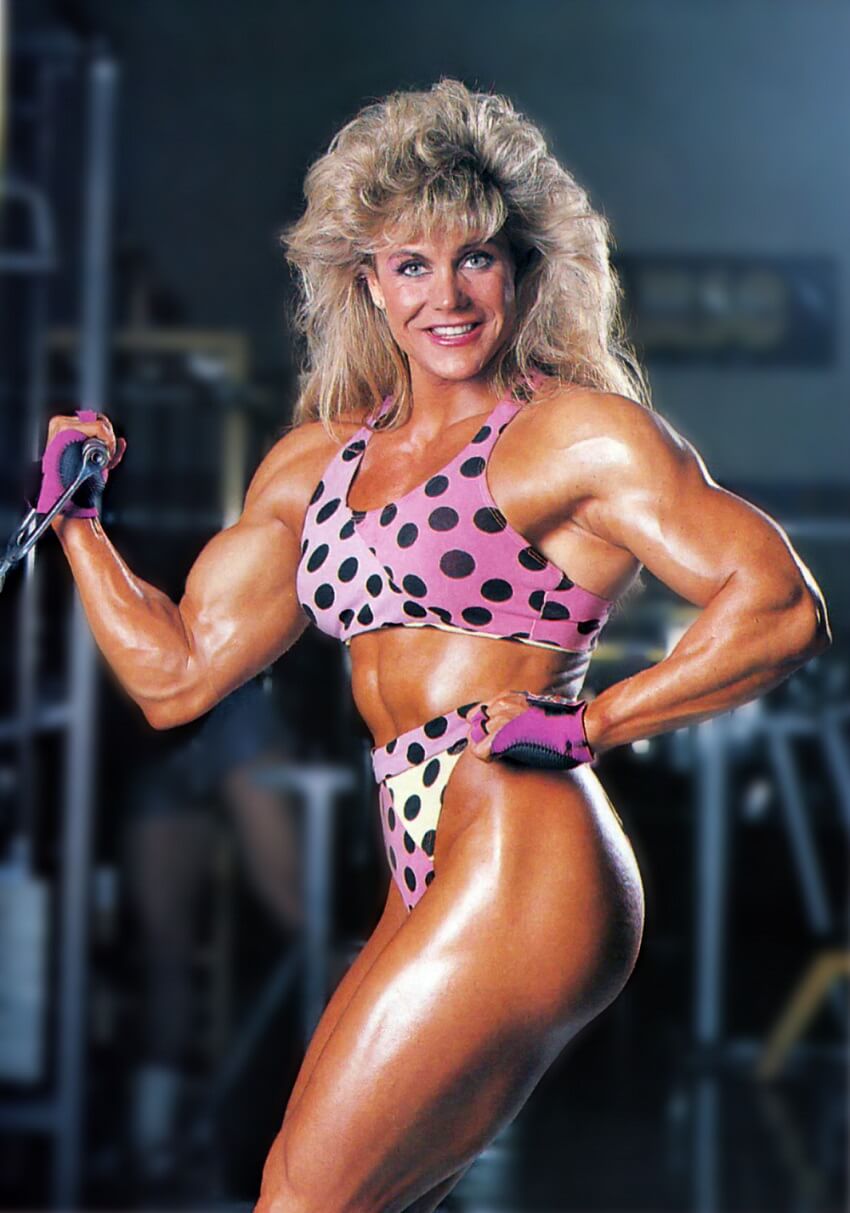 Sandy Riddell
Bodybuilder
Sandy Riddell was a female bodybuilding icon from the 80s and early 90s. Originally from Scottsdale, Arizona, she competed at Ms. Olympia on four occasions between 1989-1992.
Although she never managed to win the big prize at the Olympia, she came very close in 1989 – placing as the runner-up behind Cory Everson.
Despite that, it's believed that her best year ever was 1991. When she walked on the stage that year, everyone was astounded by her incredible physique and posing. Sandy's ripped figure wasn't just for a show though, she was also very strong too. It was said she was able to bench 350lbs during her prime.
She loved to give interviews for bodybuilding magazines, and people know her as someone who was never afraid to speak her mind. Sandy's best pictures, along with her training and dieting principles from back in the day, can all be seen below.
---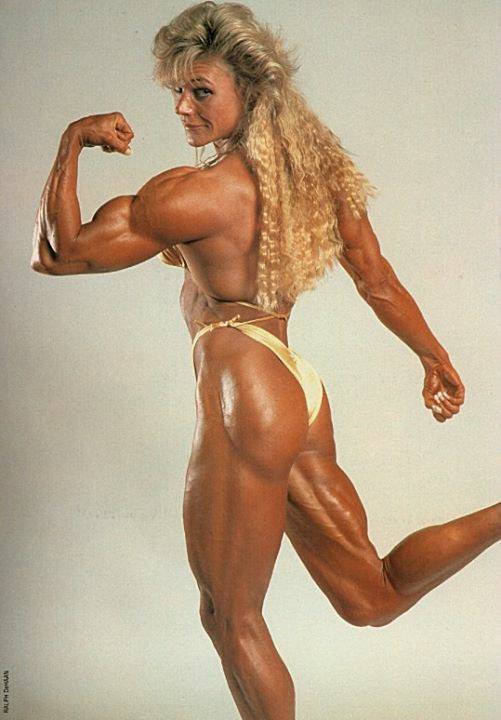 Athlete Statistics
Full Name: Sandy Riddell
Nationality
Profession
Era
American
Bodybuilder
1990, 1980
| | |
| --- | --- |
| Nationality | American |
| Profession | Bodybuilder |
| Era | 1990, 1980 |
---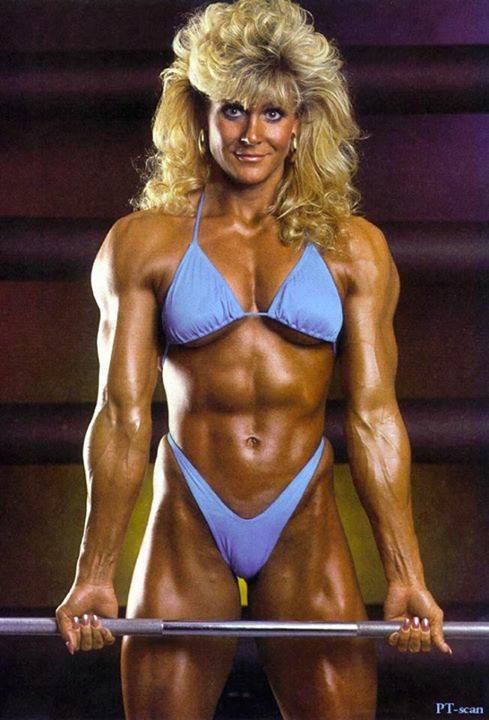 Accomplishments
1988 Ms. International, N/A
1989 Ms. Olympia, 2nd place
1991 Ms. Olympia, 4th place
1992 Ms. Olympia, 4th place
1993 Ms. Olympia, 6th place
---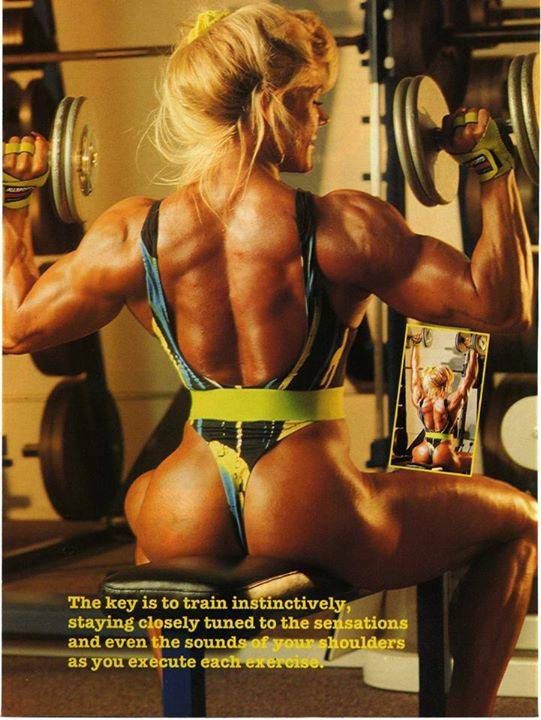 ---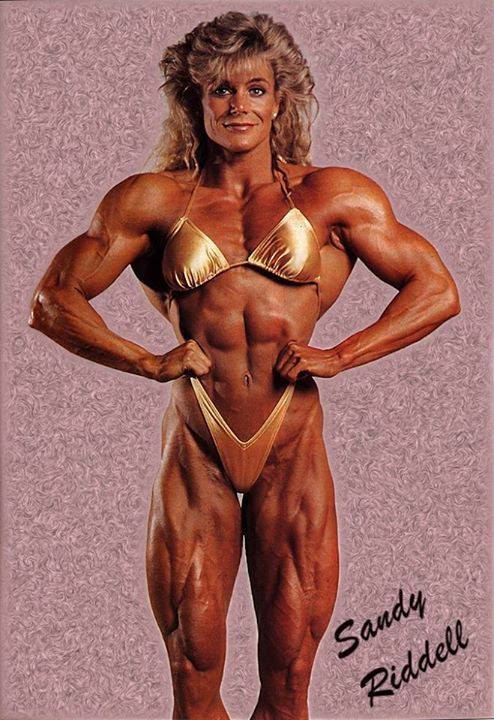 Training
Sandy Riddell loved to lift heavy to sculpt her competitive physique. She did everything from bench press to squats, making sure to give all muscle groups her full attention.
If some muscles needed more work, Sandy targeted them with isolation exercises. These included:
Biceps cable curls
Glute kickbacks
Lying hamstring curls
Bent over rows
She kept her workouts long to burn extra calories. This also meant she didn't need to do much cardio in the off-season. In the final stages of her show prep though, she still did daily cardio to get in the best possible shape.
---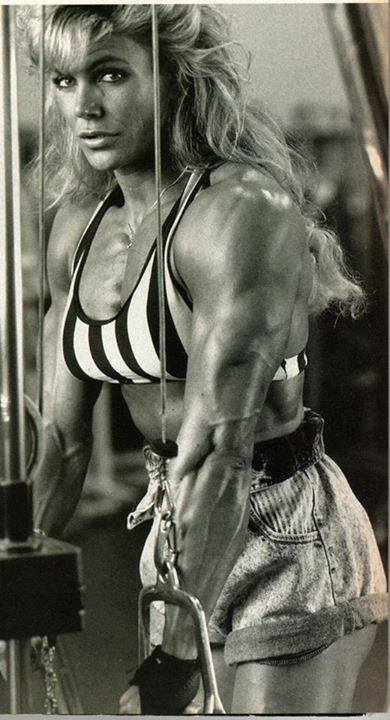 ---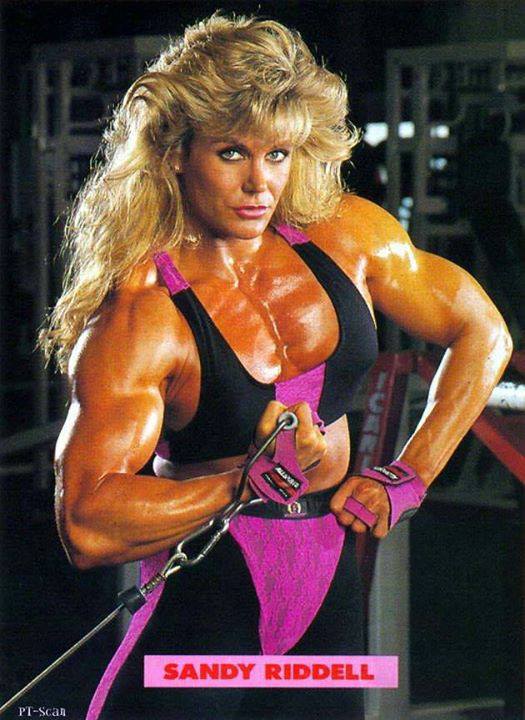 Nutrition
Sandy knew that her diet played a huge part in developing her fantastic physique.
She kept everything clean and nutritious in the build-up to a contest. It was only after the show that she would reward herself with her favorite meal.
Her off-seasons were all about 'bulking up,' meaning she focused on gaining quality muscle on her weaker areas. Then, once the cutting phase came, she'd move away from all the high-calorie meals and introduce more raw and lean foods like vegetables, blueberries, egg whites, chicken breast, and some sweet potatoes.
---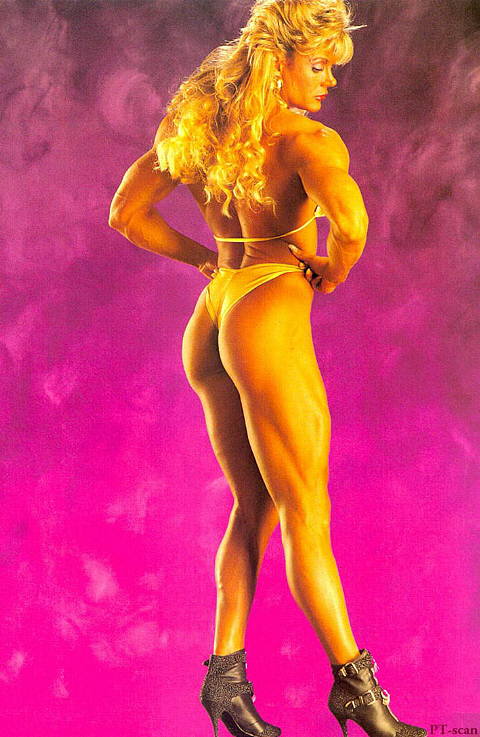 ---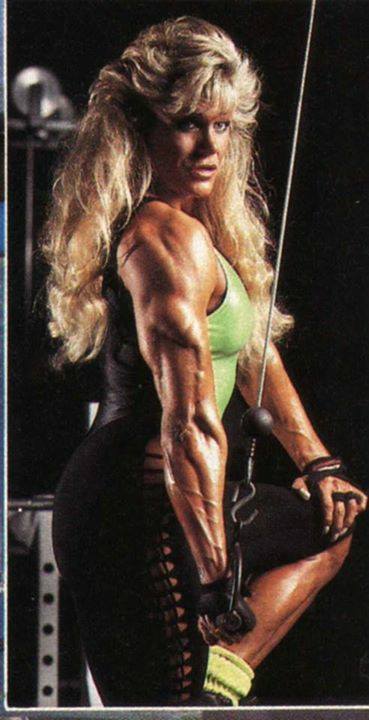 What we can learn from Sandy Riddell
Sandy Riddell had achieved great heights in her career. Although she was never able to grab the elusive Ms. Olympia title, she remains one of the best female bodybuilders from the 80s and 90s for many of her fans.
If we can learn anything from Sandy, it's that you might not accomplish every goal out there, but at the end of the day, the only thing that matters is that you gave it your best and have no regrets.