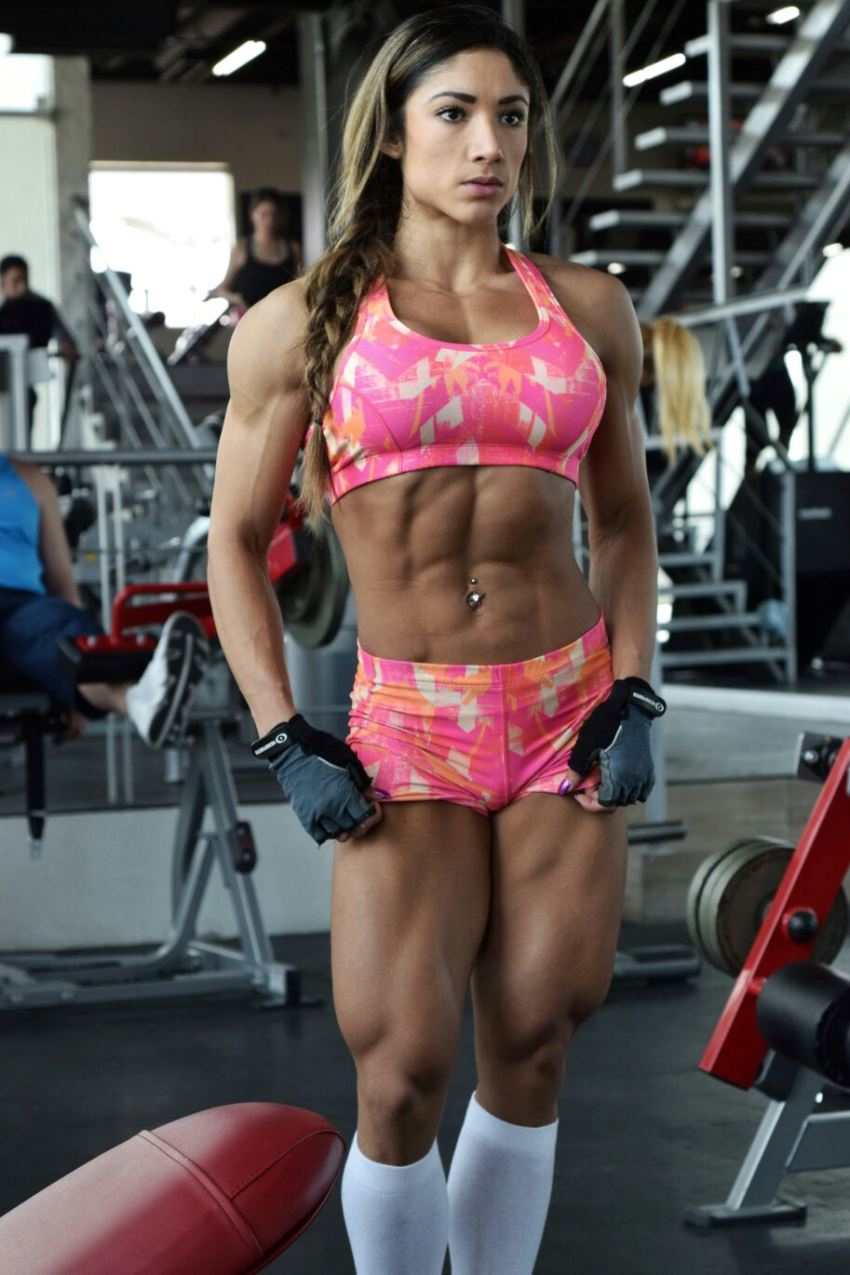 Sandra Grajales
Professional Figure Competitor
Sandra Grajales is a professional Figure competitor originally from Misantla, Mexico. She entered the IFBB Pro ranks within just three years of competing in fitness shows.
Describing herself as someone who was always "very thin" growing up; Sandra often received comments on her skinny looks during school, which made her feel depressed and frustrated.
Eventually, in 2010, Sandra decided to make changes to her figure and so she entered the gym for the first time.
Through correct weight training, and disciplined eating, Sandra was able to completely transform her physique; it wasn't long until she gained masses of followers on social media for her unique and powerful aesthetics.
Moreover, she also became a figure competitor, and a sought-after fitness model over the years; slowly, but steadily growing her name within the industry.
---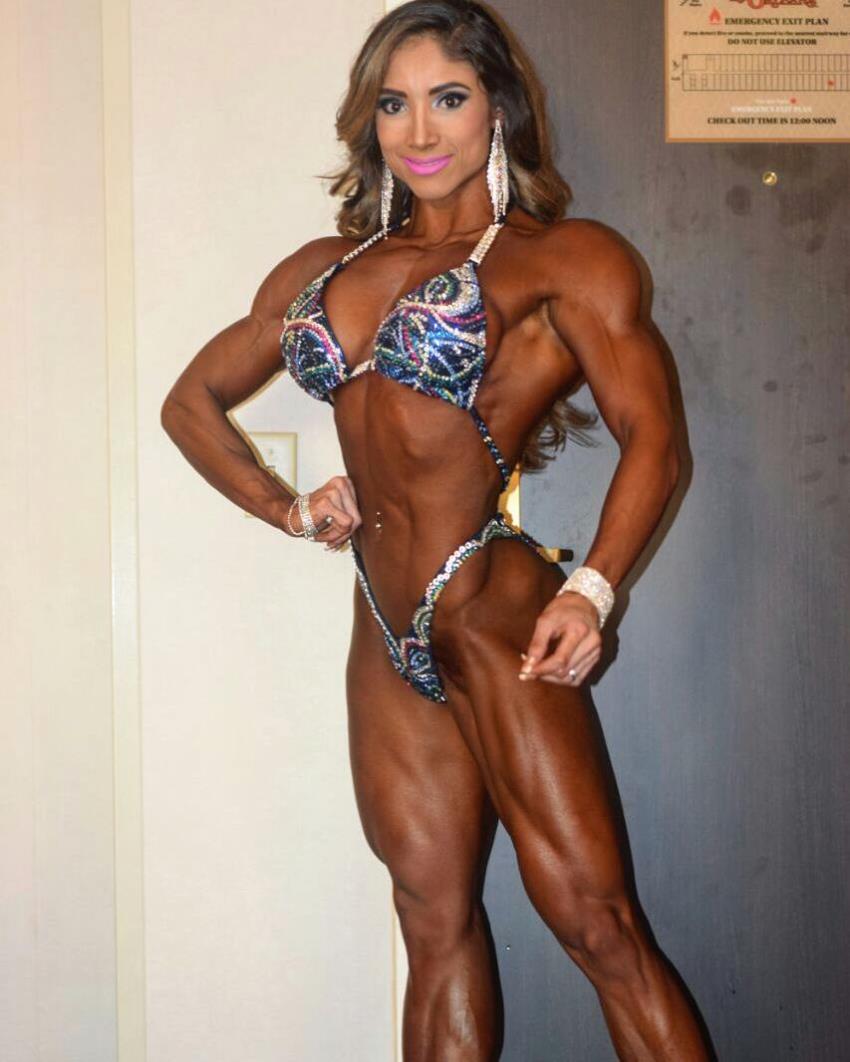 "At first, my parents didn't like my new lifestyle. They didn't like that I took protein powder. But when the first results started coming, they changed their mind. Right now, they are very happy and the truth is they support me in everything."
Athlete Statistics
Full Name: Sandra Grajales
Weight
Height
Nationality
Profession
115 - 125lbs (52.2 - 56.7kg)
5'1" (155cm)
Mexican
Professional Figure Competitor
Era
2010
| | |
| --- | --- |
| Weight | 115 - 125lbs (52.2 - 56.7kg) |
| Height | 5'1" (155cm) |
| Nationality | Mexican |
| Profession | Professional Figure Competitor |
| Era | 2010 |
---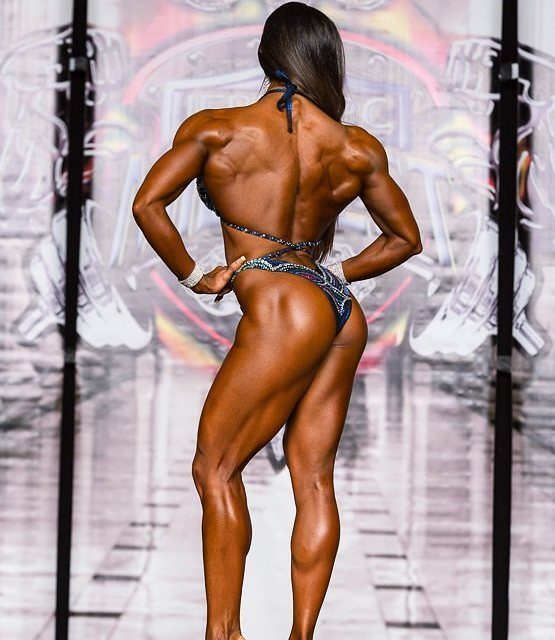 Accomplishments
Women's Championship 2014, 1st place

Ms. México Juvenil 2014, 1st place

Ms. Mexico Selectivo Nacional 2014, 1st place

Ms. Mexico Classic 2014, 1st place

Ms. Veracruz 2014

, 

1st place

Jr. Championship and Masters 2014

, 

2nd place

Olympia Amateur Latin America 2014, 2nd place

Mr. and Ms. International 2014, 3rd place

North American Championship 2014

2014 IFBB North American Championships, 4th
---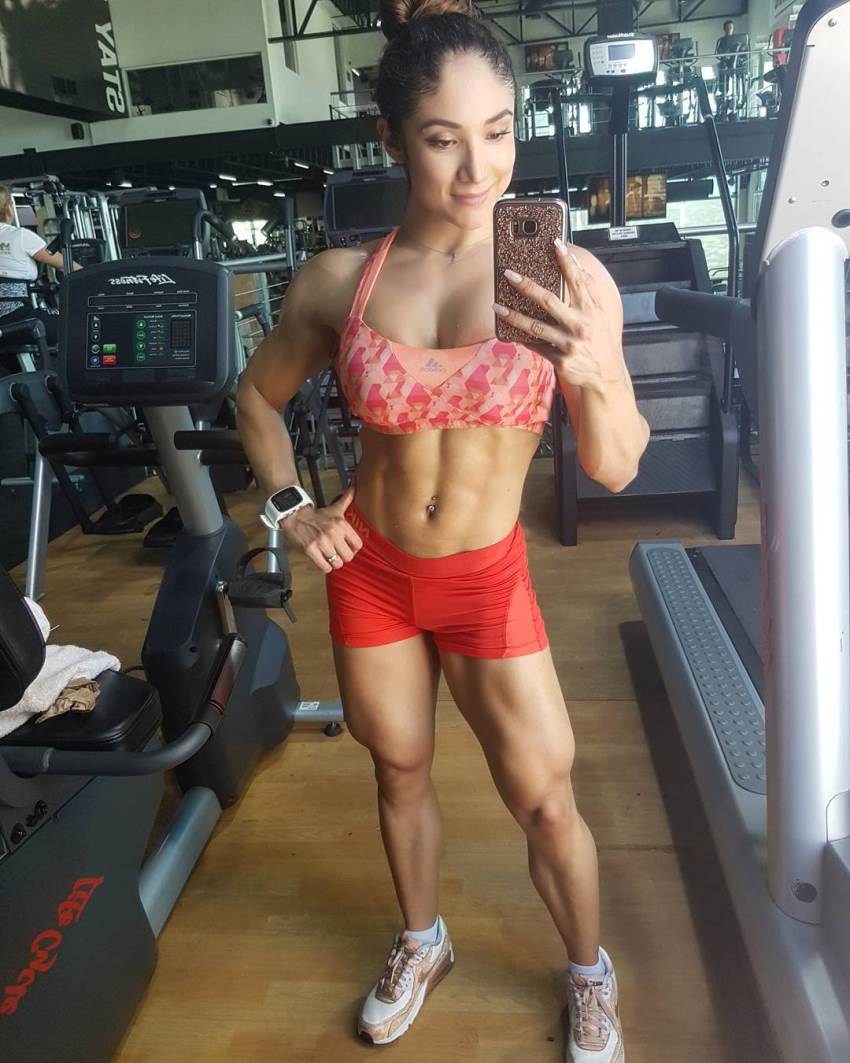 ---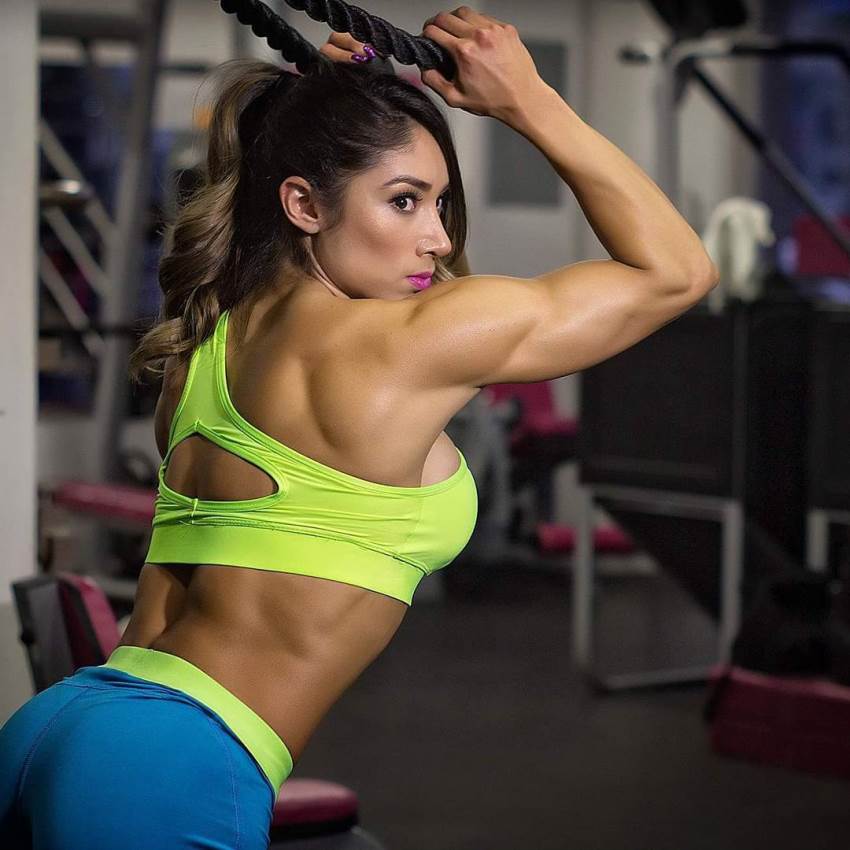 Training
Combining Volume and Weights
Sandra's training focuses on building muscle mass on lacking body parts, and toning the overall physique. As a figure competitor, her goal is to look slightly more muscular than her fellow competitors in the bikini division.
She achieves this by doing a lot of volume, combined with fairly heavy weights. Her rest periods between each set last anywhere between 45-90 seconds.
Cardio
Sandra does cardio only during the in-season, five times per week.
However, when she's in the off-season, Sandra usually doesn't do any cardio, as her workout sessions are already long and intense enough; serving her as both weight training and cardio.
---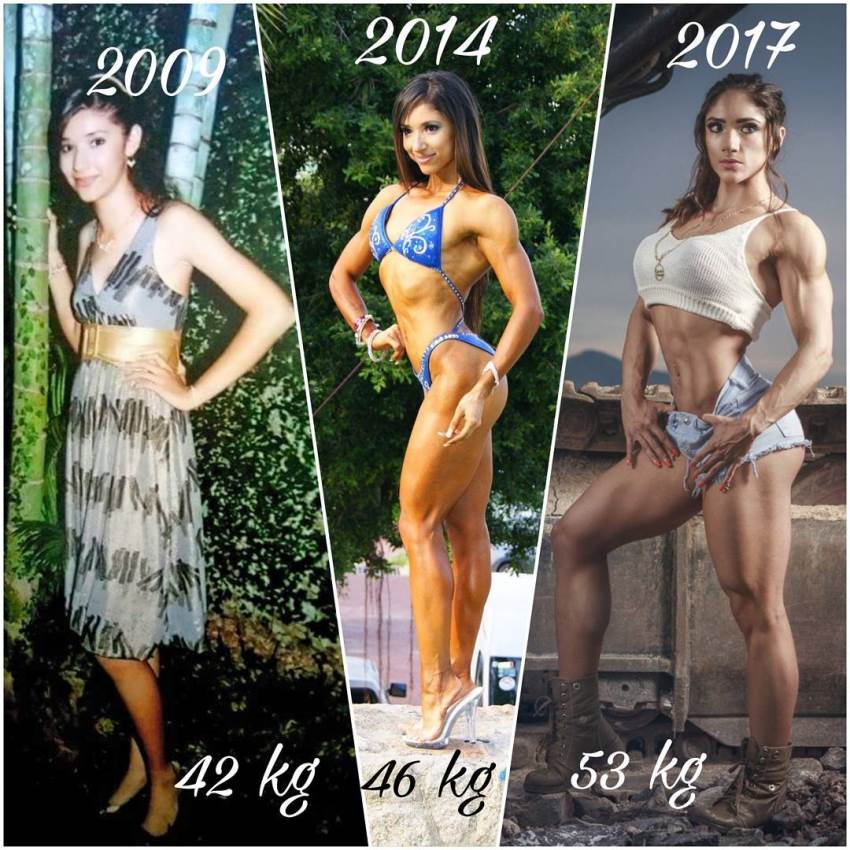 Nutrition
Similar to most other professional competitors, Sandra has her nutrition clean and strict. She eats only unprocessed and nutrient-dense foods like almonds, healthy oils, lots of lean meat, brown rice, quinoa, and green leafy vegetables.
In the off-season, she might allow herself a cheat meal or two, but even then, it's a rare occurrence.
For supplements, Sandra sticks to the basics; whey protein, glutamine, and BCAAs being the staple of her supplementation stack.
---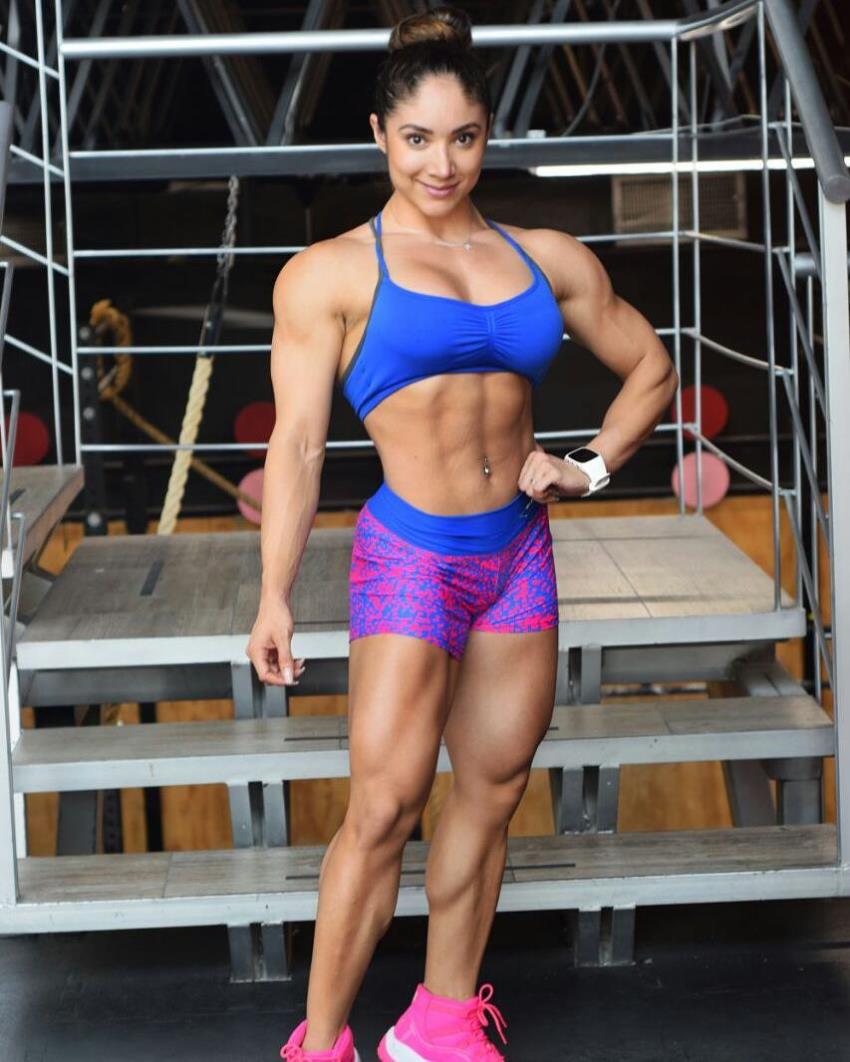 What we can learn from Sandra Grajales
If nothing else, Sandra Grajales taught us that everything is possible, as long as you truly believe in it.
If you want something in life, then you should be able to visualize that in your mind, and work towards it until that goal becomes a reality – that's one of the ways you can achieve your greatness.