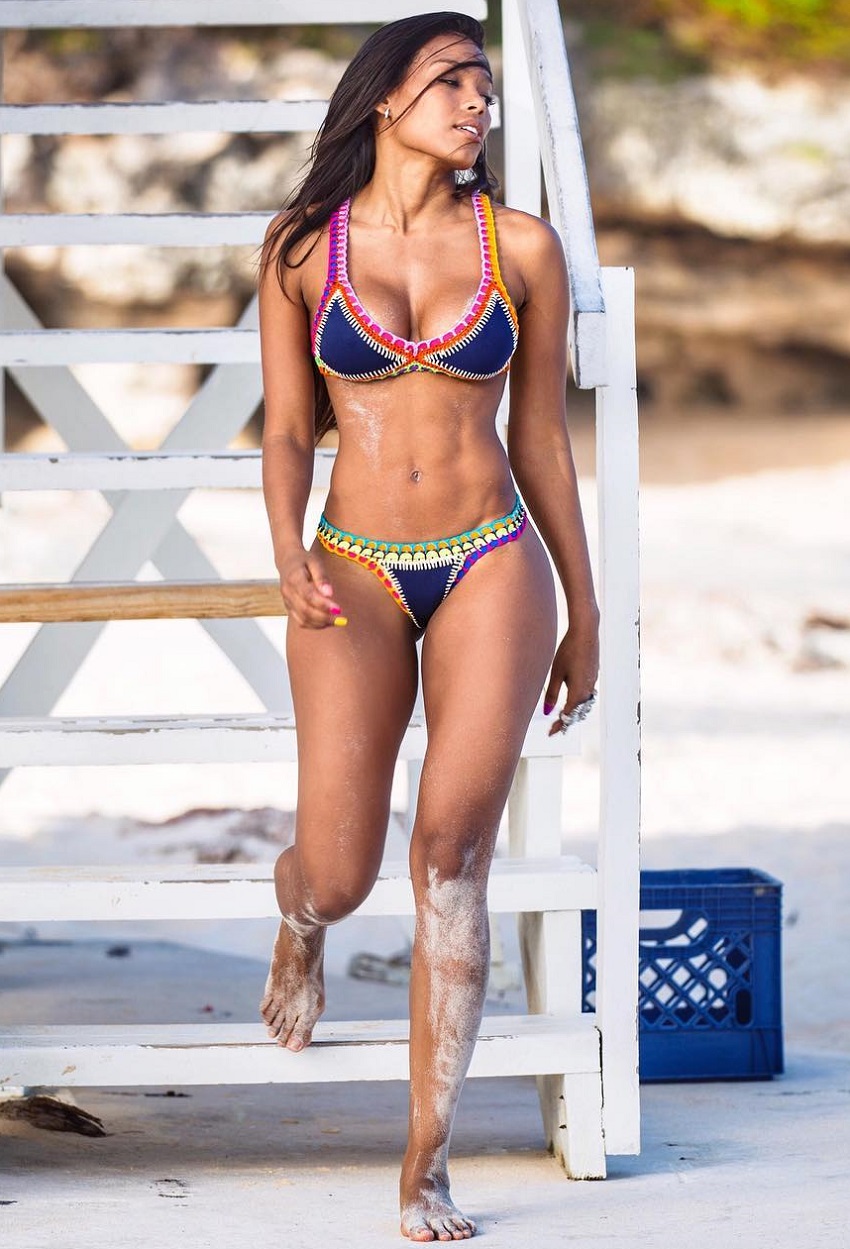 Rosanna Cordoba
Fitness and Bikini Model, Social Media Star
Rosanna Cordoba is a Colombian fashion blogger and fitness-bikini model. She's become known for her awesome looks, mainly her lean abs and toned glutes.
Since moving to America in 2013 to pursue her ambitions of becoming a model, Rosanna has become an inspiration for people every day.
Her bold and difficult decision to leave her country in order to pursue something greater serves as a motivation for everyone who wants to take a leap of faith in their own life, and achieve greatness in the process.
This is her story:
---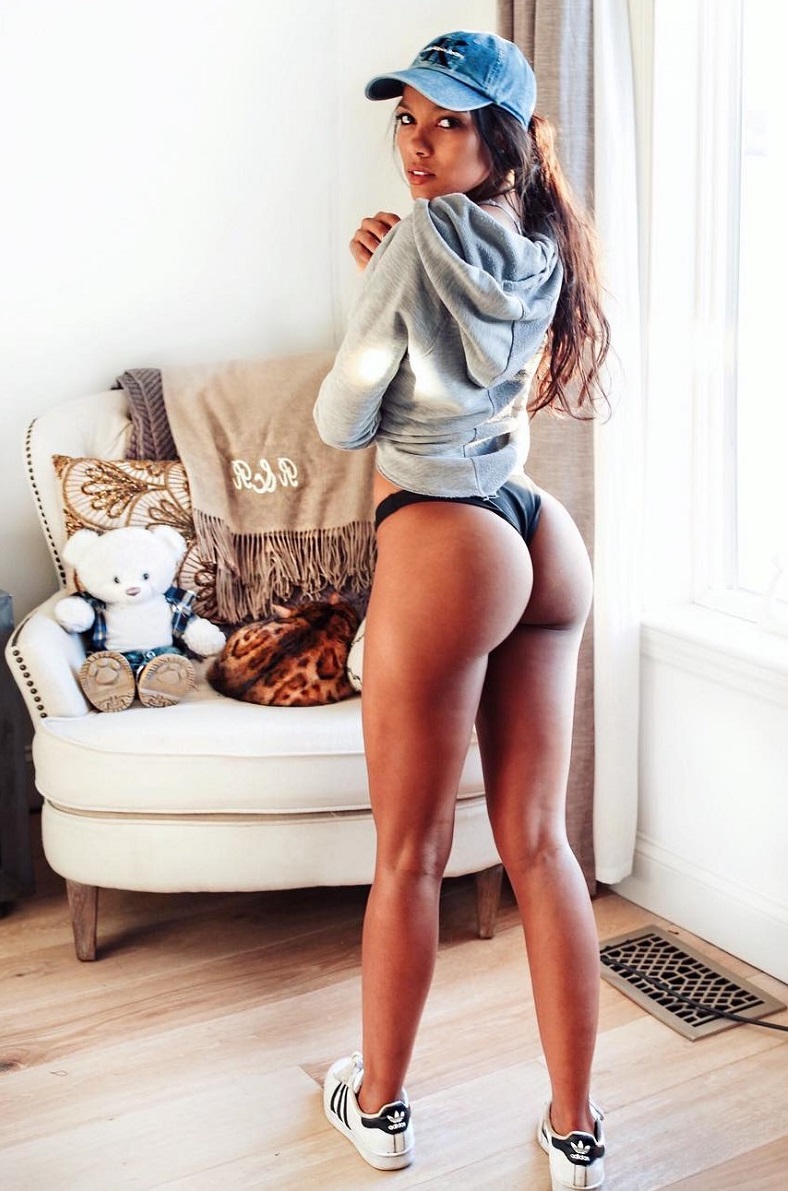 "Colombia is a country of extremes in pretty much anything you can think of. From arid deserts to Rainforests, flat valleys to mountain ranges, unbearable heat to snow cold. "
Athlete Statistics
Full Name: Rosanna Cordoba
Nationality
Profession
Era
Colombian
Fitness and Bikini Model, Social Media Star
2010
| | |
| --- | --- |
| Nationality | Colombian |
| Profession | Fitness and Bikini Model, Social Media Star |
| Era | 2010 |
---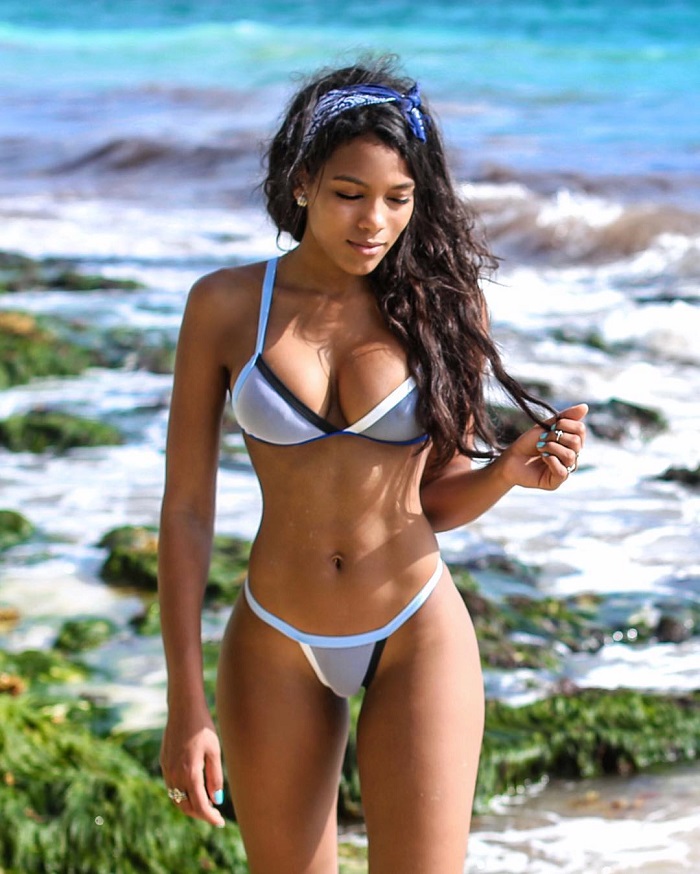 ---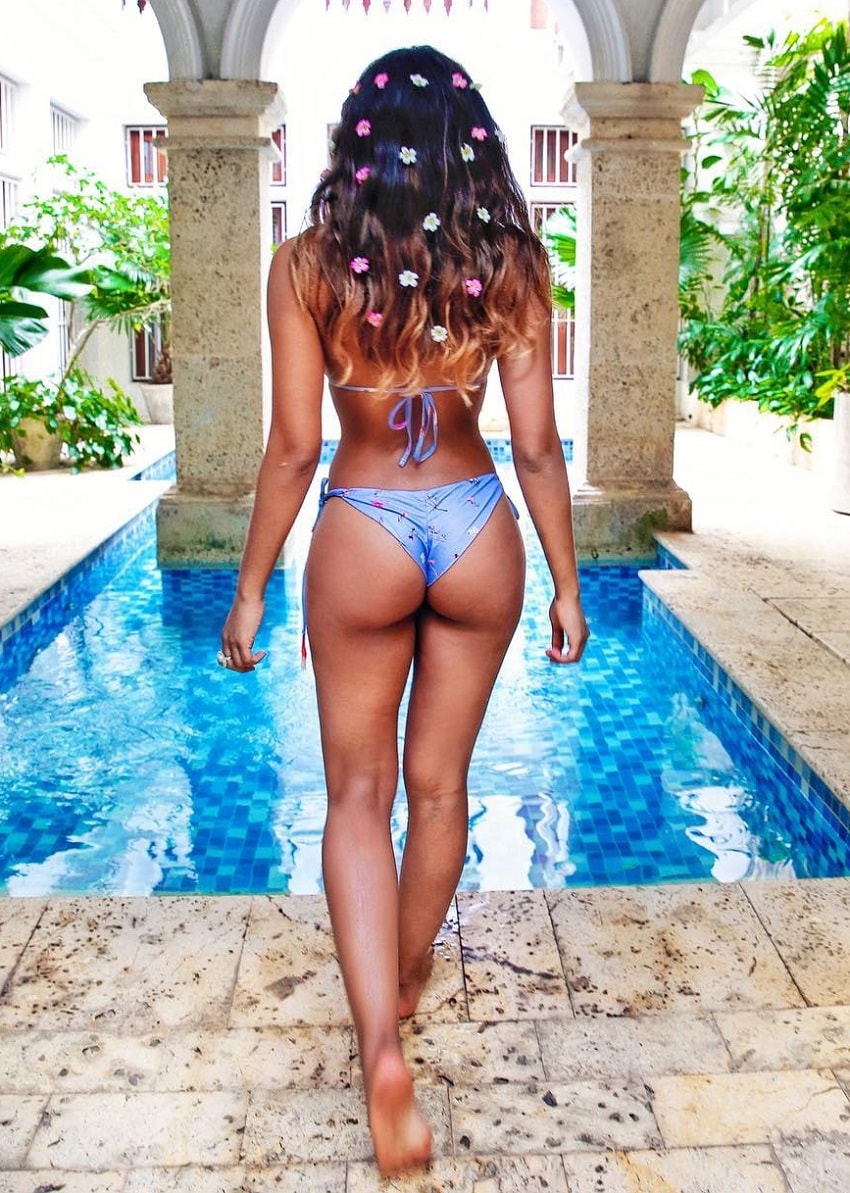 "If you ever go to Colombia, I promise you that we'll make feel home, that you will be taken by the happiness and warmth of our people. You could never realize that you are in a country with more than 200 years of history of violence on its back."
Accomplishments
Fitness and Bikini Model
Social Media Star
---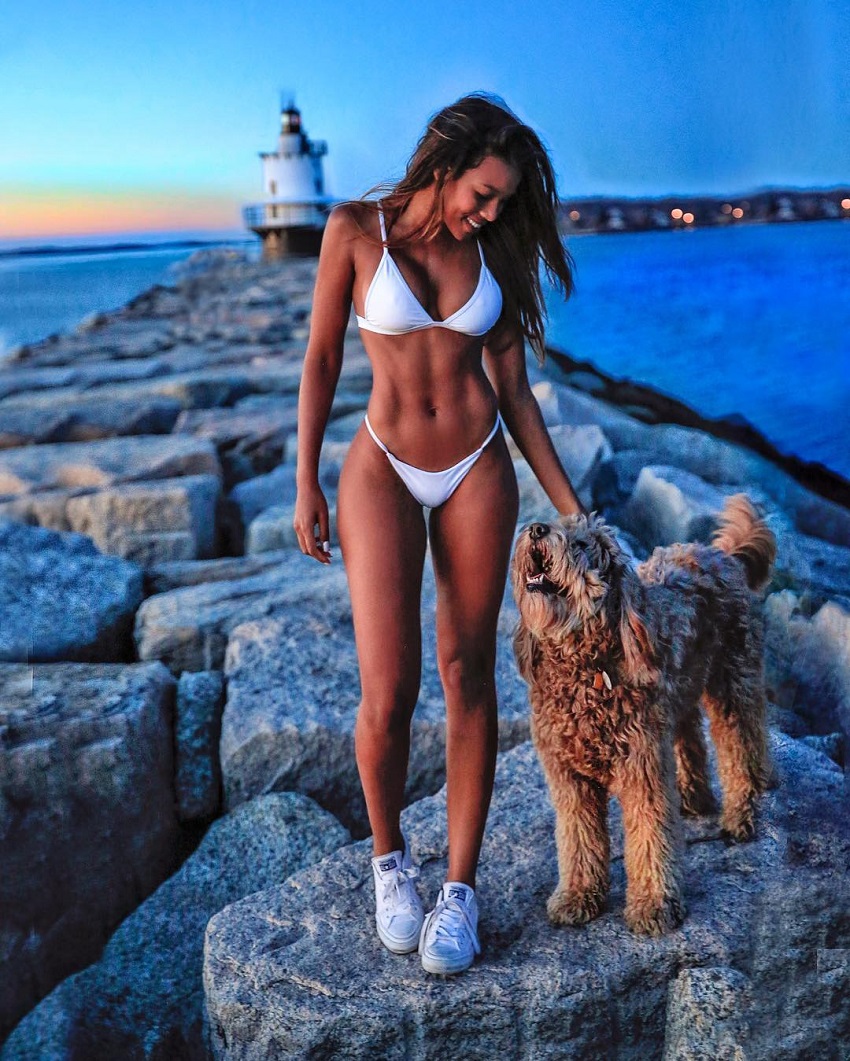 "We are so happy, so happy that there are free doses of smiles for everyone, a hug, a little dance. Because our happiness doesn't come from what we posses, it comes from within, from strong family bonds, from our relationship with each other."
Biography
Rosanna's Childhood and Education
Born and raised in Valledupar, a small town in Northen Colombia, Rosanna Cordoba is the youngest of five siblings. Her parents worked in education, so studying and receiving high grades was extremely important for Rosanna.
Three of her brothers went on to become surgeons and one went into the education field. As for Rosanna, she received her master's degree in tax law, which was an extremely prestigious degree in Colombia that only the students with the highest grades could obtain.
Outside of academics, Rosanna spent her youth learning salsa dance, enjoying music, and attending big family gatherings. All of this was an integral part of the culture in Northen Colombia.
As Rosanna said; "Growing up in Northern Colombia means salsa, vallenato music, going to the river, big family gatherings and salsa. Did I mention salsa? When Colombians go out at night, dancing is more important than talking and I love to dance." – Rosanna Cordoba
---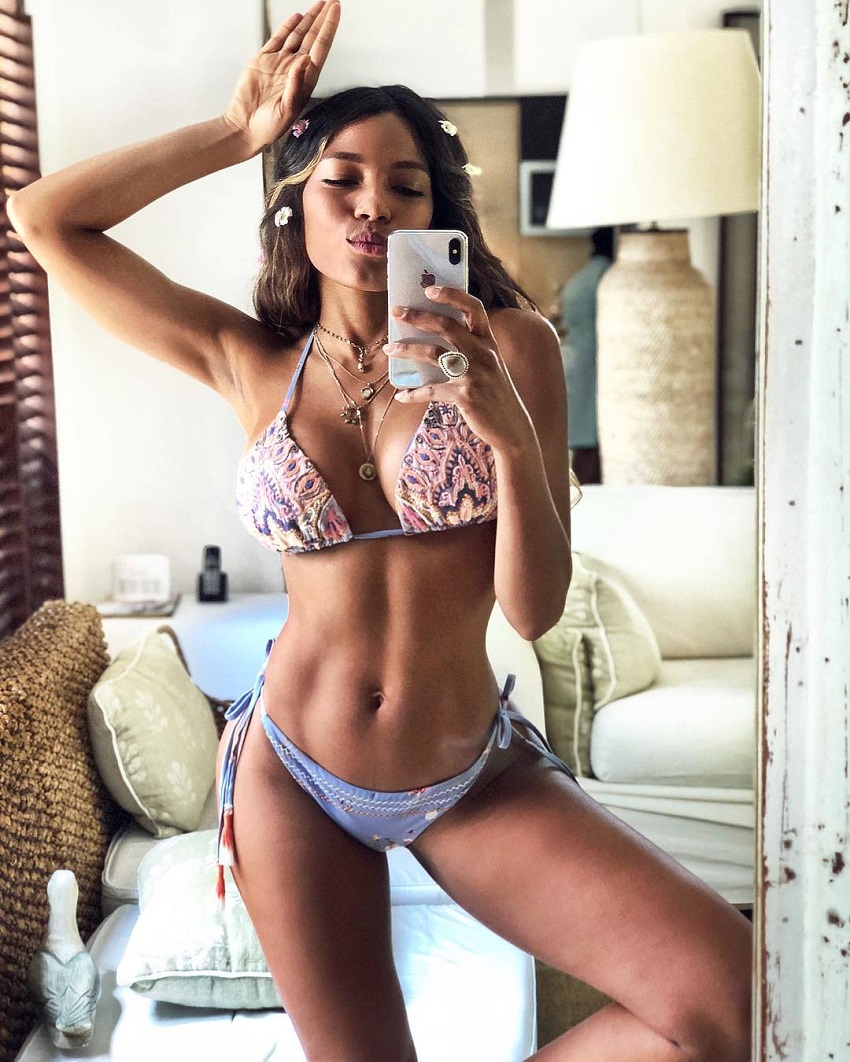 ---
Moving to America
In 2013, Rosanna made a huge transition in her life. In a search for new opportunities, mainly bikini and fitness modeling, she decided to take the plunge and move to the USA.
Rosanna says, although she's a proud Colombian, she moved out of her country because there simply weren't enough opportunities for her to stay.
Describing the contrast between Colombia and America, Rosanna said; "I am a proud Colombian, I love my country, love it, but the USA is such a wonderful place filled with so much opportunity.
In Colombia, we work hard to become something that will pay us to live. It is hard and risky to try and do anything else. I would never try to be a fashion designer, blogger or model in Colombia. But here the encouragement and support are overwhelming. " 
---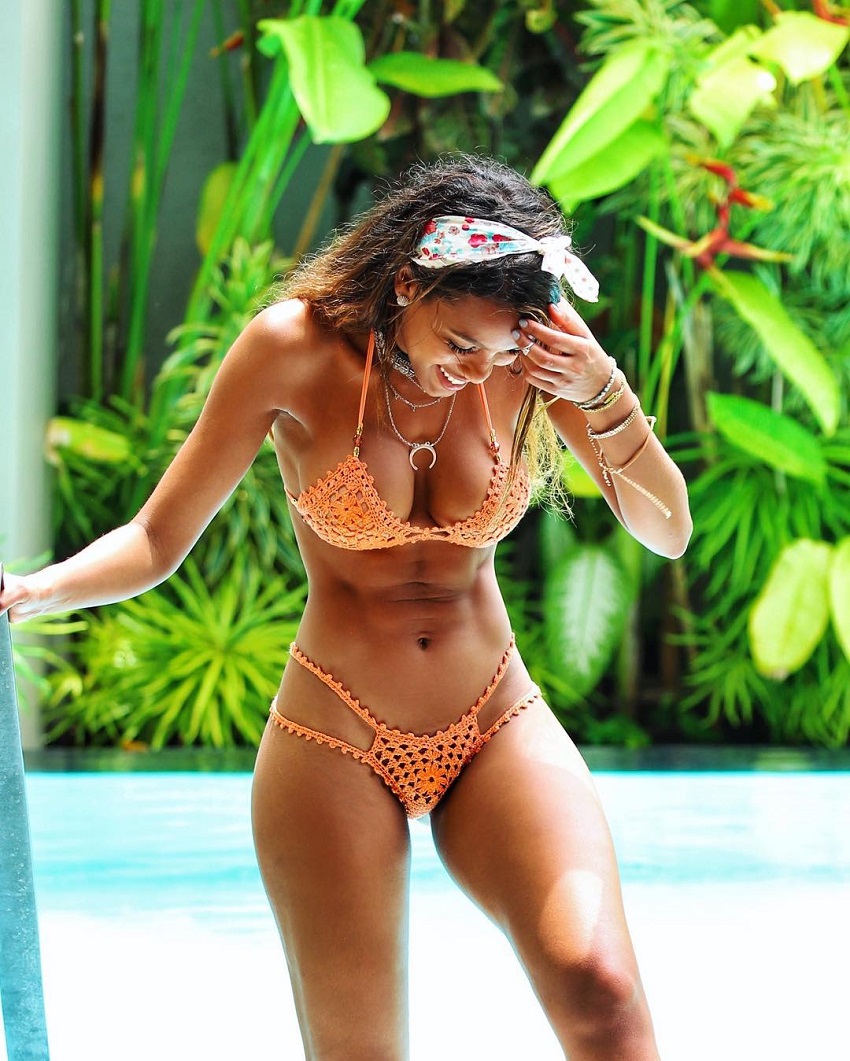 ---
Blogger and Online Sensation
Even though she was faced with the uncertainty of living in a new country, Rosanna's bold decision to move eventually paid off. As soon as she moved to the USA, Rosanna started her online blog where she posted fitness and lifestyle-related content.
Rosanna hoped that through her blog posts, she'd get some exposure that would allow her to start working with modeling companies. In time, her ambitions came to fruition.
After several months of daily blogging, Rosanna started getting her first offers for modeling work. Thrilled with the opportunities, she began to work with various modeling companies across America.
Rosanna also became a social media star in the process – opening up her online profiles, where she's since gathered a large fan base that keeps growing daily.
---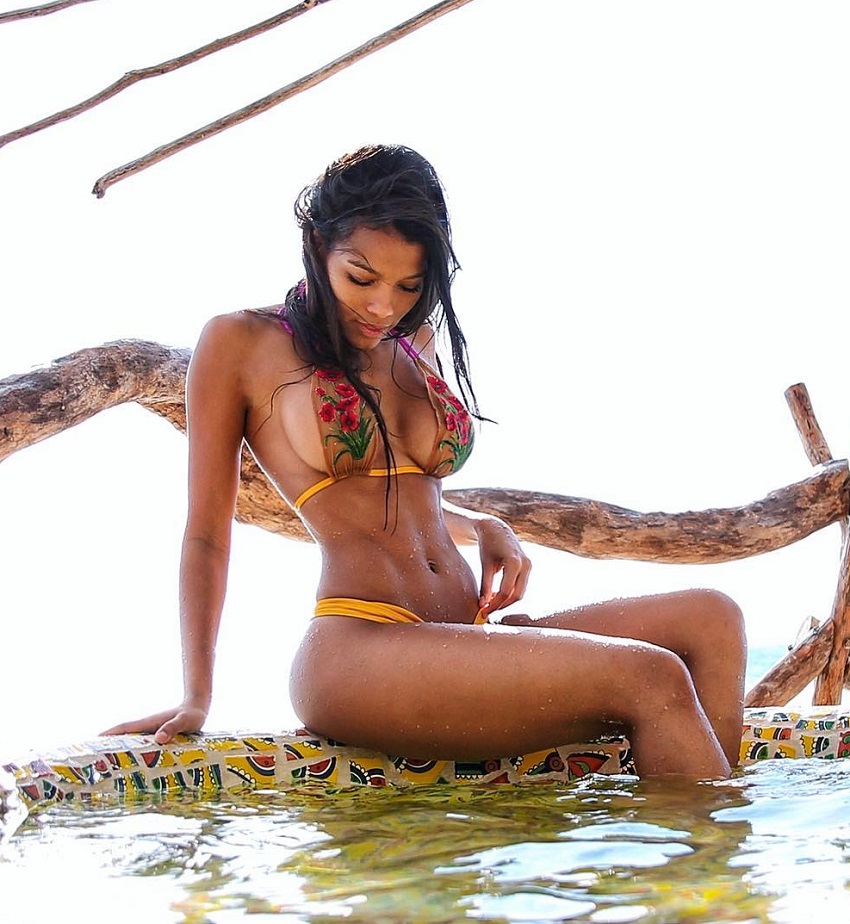 ---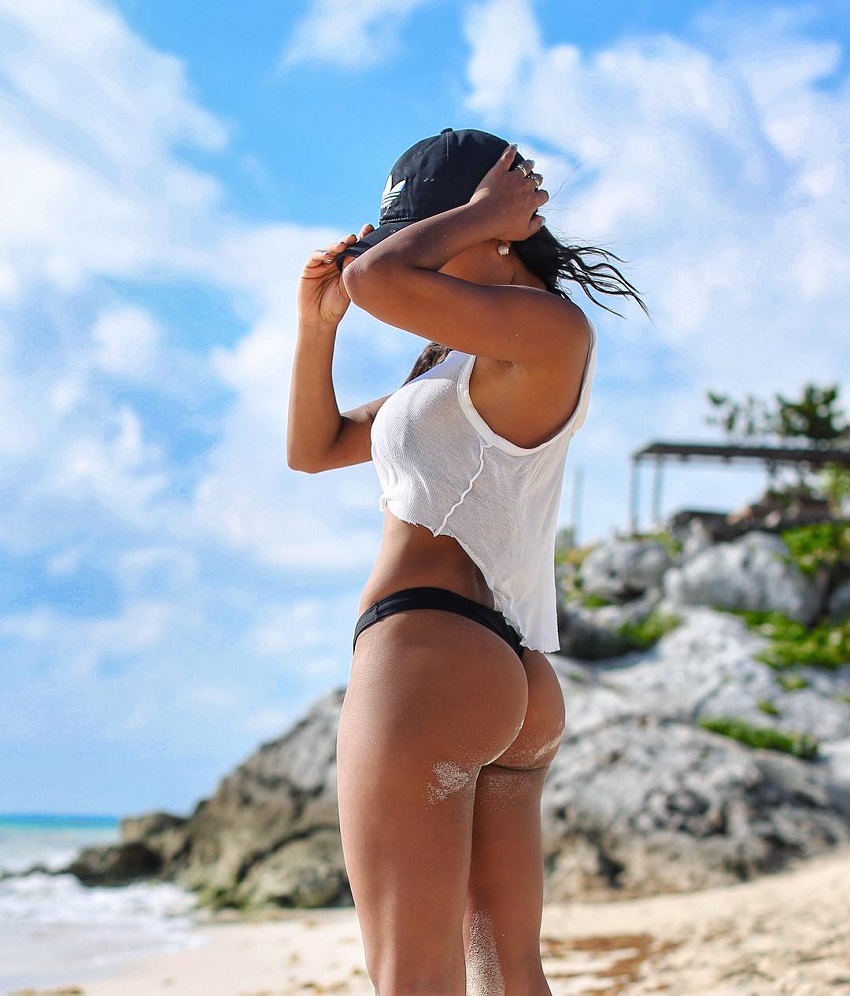 "What are the odds that we are here today? That thought unfolds on my head me every time I travel. Do you think about this?"
Training
As a bikini model, Rosanna's favorite exercises are cardio, which tones her physique. Along with an occasional strength workout which shapes and sculpts her muscles.
Rosanna also enjoys doing bodyweight workouts. They are an effective way of getting some exercise in even when she travels and doesn't have an access to a gym.
---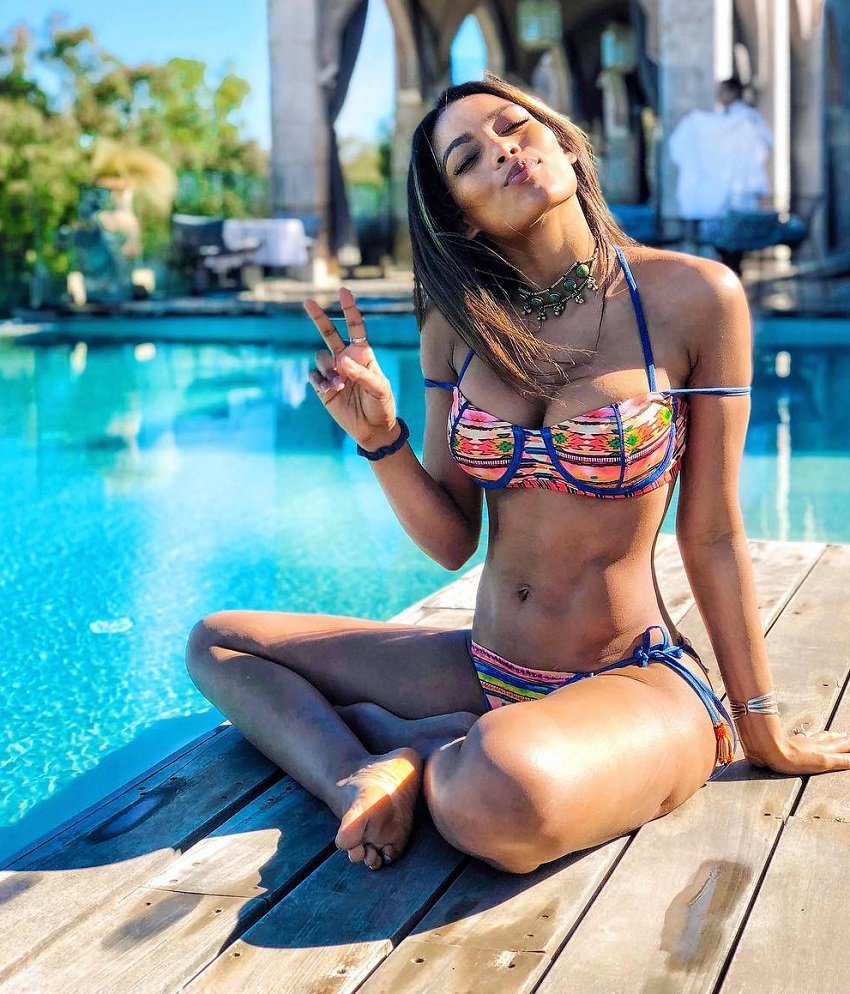 ---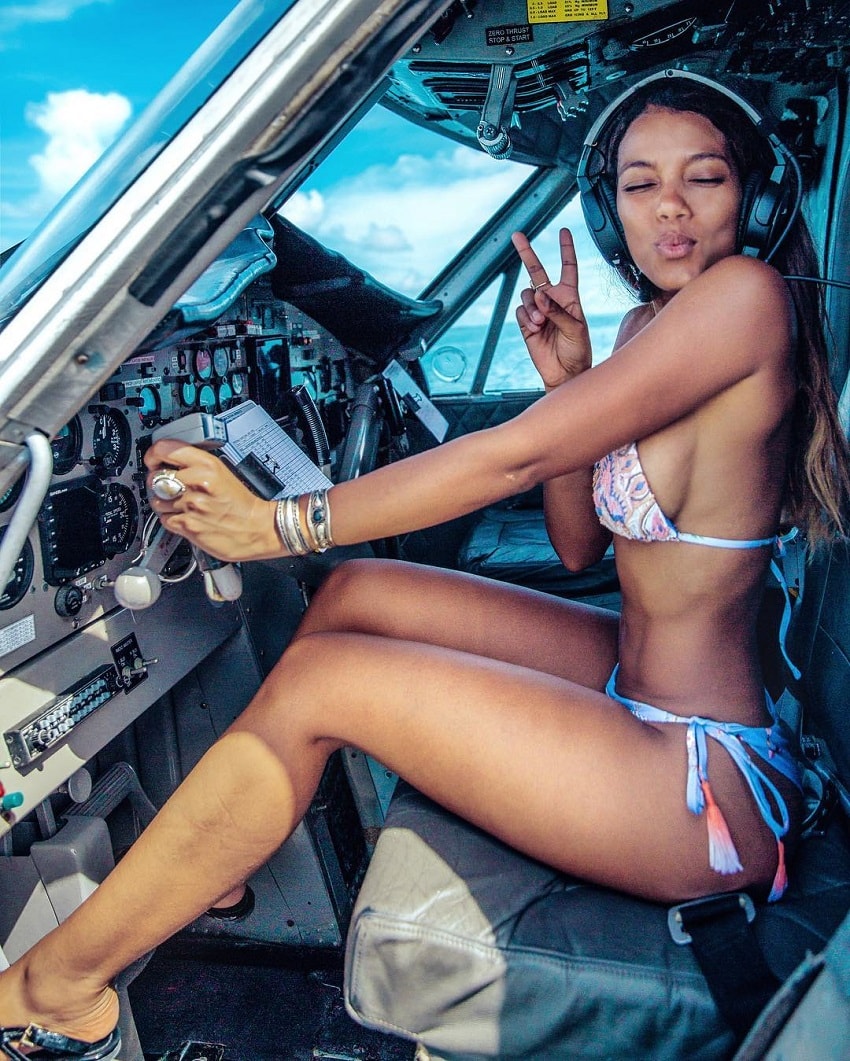 "Grateful for my life. I'm fortunate to enjoy traveling and be happy a considerable part of my time, yet I know there are others not so happy and not so lucky. And for that, I don't take it for granted. I wish you all happiness. Tons of love and good vibes!"
Nutrition
Rosanna is well aware of the importance of a healthy nutrition when it comes to her looks and health.
However, she also encourages people to find balance in their diet, without completely restricting themselves to foods that they like.
---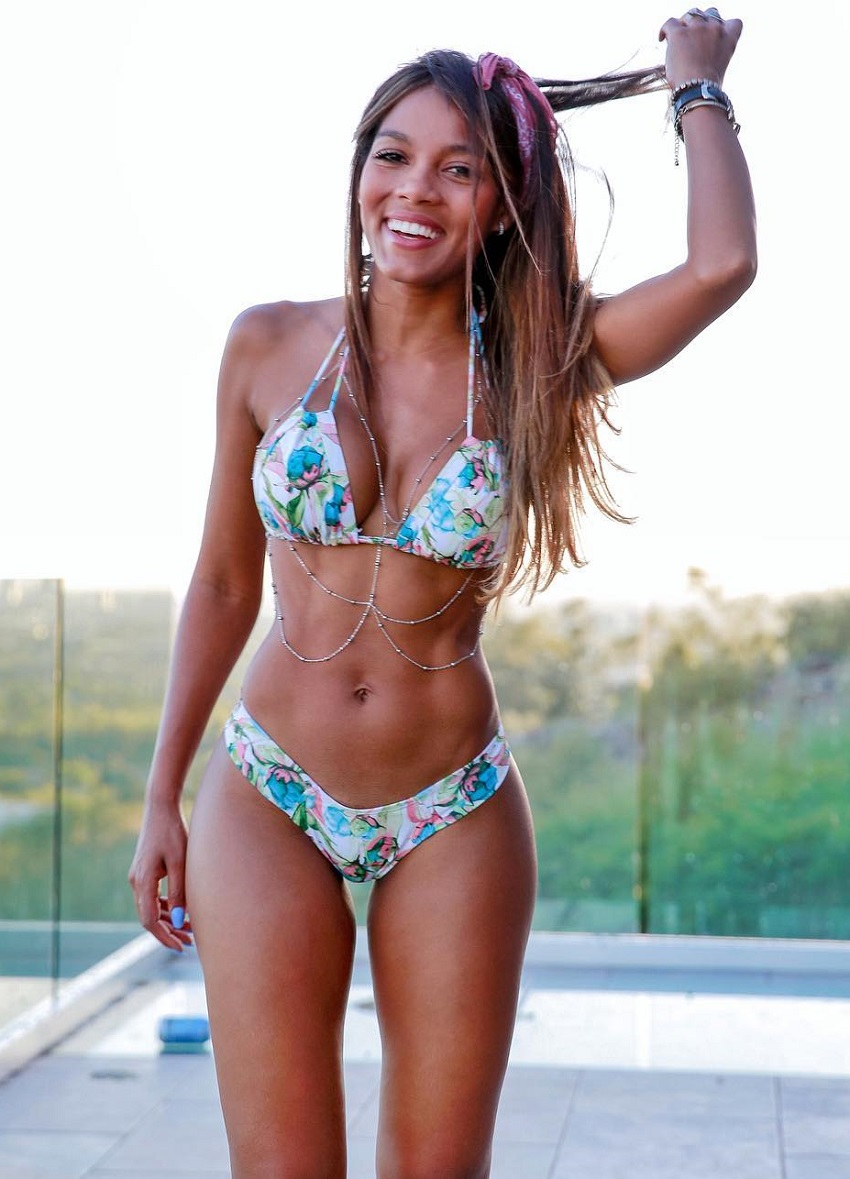 ---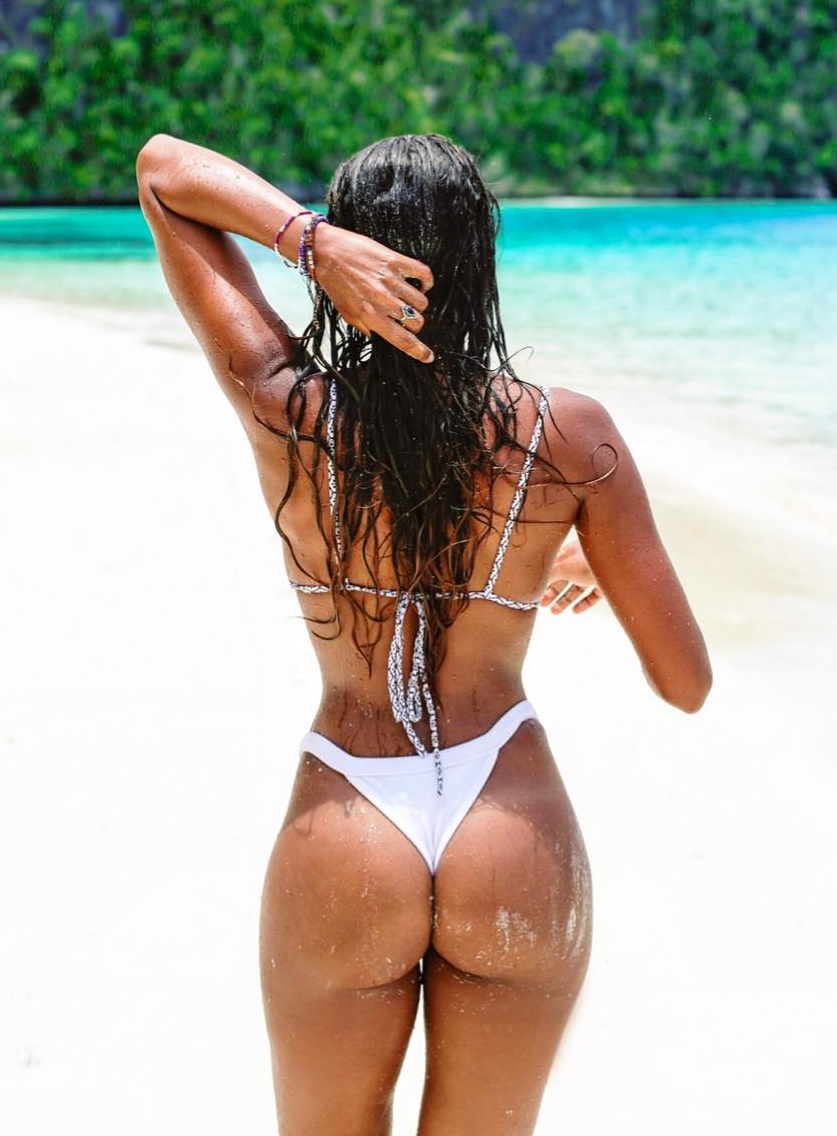 "Remember, there can be sadness behind a big smile and that the person you admire might not have all those qualities you think he/she has, despite what the photo caption says."
What we can learn from Rosanna Cordoba
Rosanna Cordoba has taught us to always go after our passions in life, even if that means taking some risks along the way.
Rosanna took a 'leap of faith' in 2013 when she moved from her native Colombia to America. Although it was a daunting decision, it proved to be the right one. She now lives the life of her dreams, doing photo-shoots at exotic locations around the world.
If there's one thing we could learn from Rosanna, it's to be bold and take chances when life presents them.