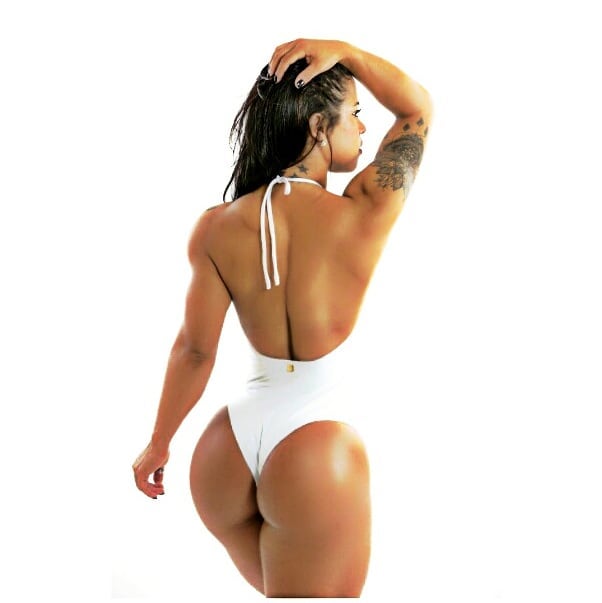 Rosana Ollyver
Fitness Model, Nutritionist
Rosana Ollyver is a wellness athlete, fitness motivator, and online sensation from Brazil. With her online posts, Rosana is an influence for an army of fans, and many others online. She's an energetic and lively person who loves to work hard in the gym and achieve her physique goals.
Thanks to her firm mentality and work ethic, Rosana has fought her way to the top of the fitness scene in Brazil. She's taken part in several wellness shows, including the 2013 Fitness Bikini IFBB-CE, where she took 1st place.
Rosana continues to share her progress with her fans, leaving many of them amazed with her awesome curves and uplifting quotes.
---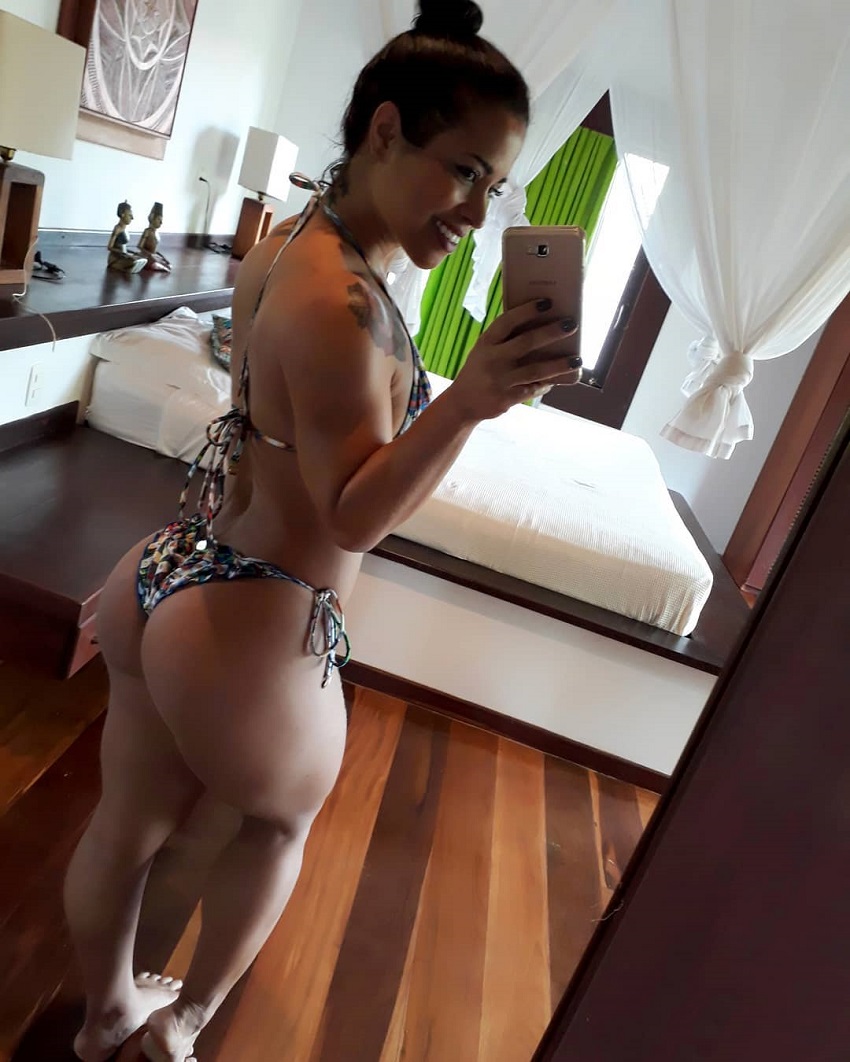 "Get back on track with your training, clean up your diet, and find time to stay active every day. It's amazing how the body and mind respond quickly to a healthy life. And everything begins to flow! Stay away from everything that doesn't serve your purpose and your goals."
Athlete Statistics
Full Name: Rosana Ollyver
Weight
Height
Hips
Waist
125 - 135lbs (56.7 - 61.2kg)
5'2" (157.5cm)
97 cm
63 cm
Thighs
Nationality
Profession
60 cm
Brazilian
Fitness Model, Nutritionist
Era
2010
| | |
| --- | --- |
| Weight | 125 - 135lbs (56.7 - 61.2kg) |
| Height | 5'2" (157.5cm) |
| Hips | 97 cm |
| Waist | 63 cm |
| Thighs | 60 cm |
| Nationality | Brazilian |
| Profession | Fitness Model, Nutritionist |
| Era | 2010 |
---
Accomplishments
Fitness Motivator
Wellness Competitor
Prizes and Achievements
2013 Fitness Bikini IFBB-CE, Wellness class, 1st place
2015 Bikini Fitness Championships IFBB-CE, Wellness class, 1st place
2015 Arnold Classic Brazil Competitor
---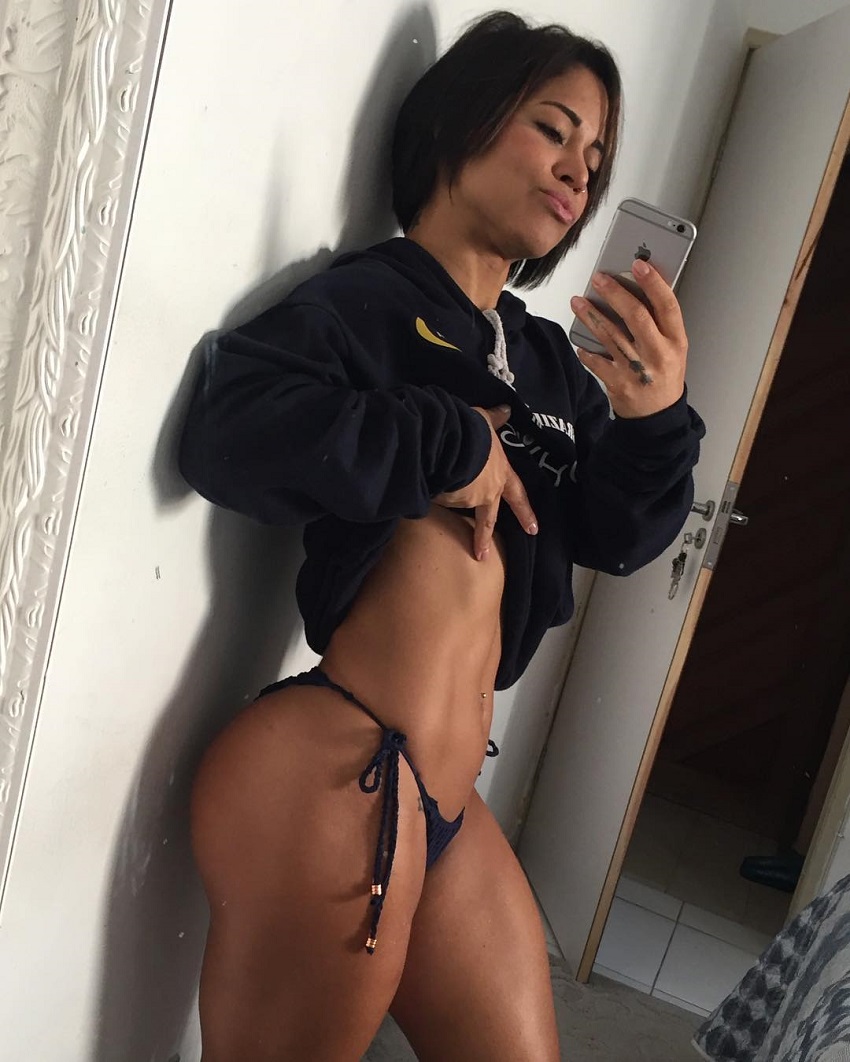 ---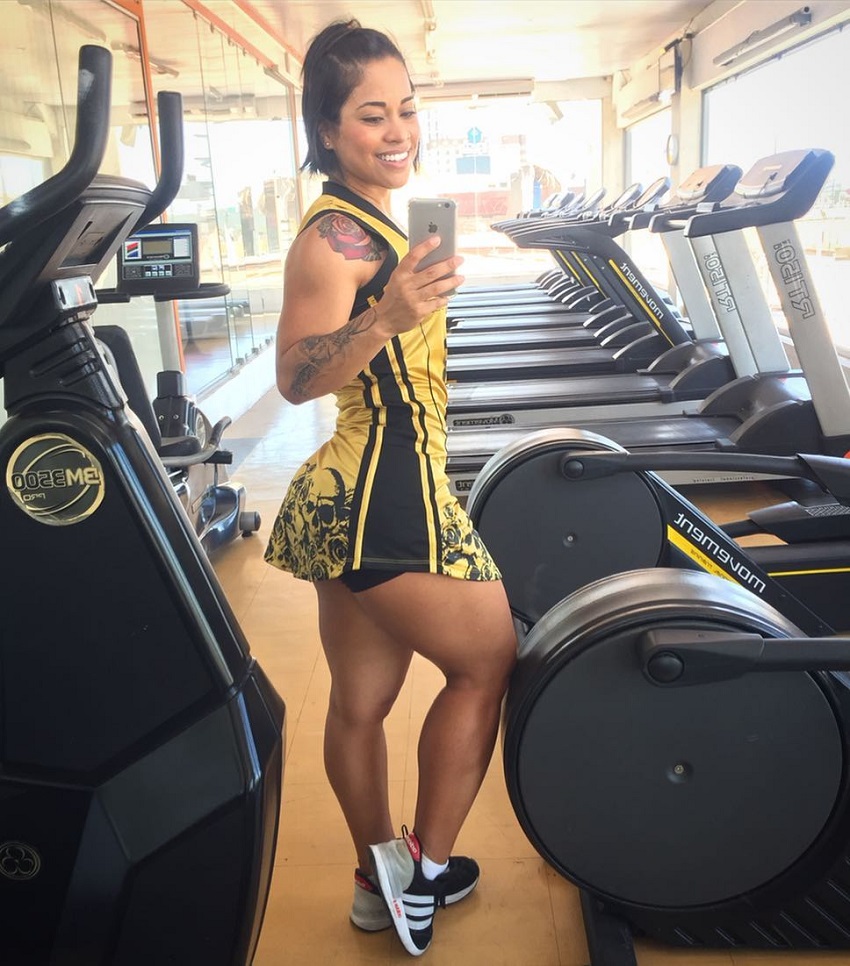 Biography
Rosana's Early Life
Growing up in Pernambuco, Brazil, Rosana Ollyver was an active girl who loved to stay in good physical shape. She was a part of a volleyball team that competed in events across Brazil.
Due to her passion for sporting activities, Rosana ended up studying for a degree in Physical Education.
At the same time, Rosana began taking her training for sports more seriously. It was at this point she started training in the gym to improve her body and strength.
From Volleyball to Fitness
After months of intense training and dedication, Rosana decided to make a transition in the world of fitness. She took part in her first contest in 2013, competing in the Wellness category. She ended up taking 1st place that day.
After winning her debut show, Rosana felt stronger and more confident in herself than ever. This gave her the energy to keep pushing towards new goals in fitness, such as attending new contests.
She's since appeared in two additional shows, including the famous Arnold Classic Brazil. On top of this, Rosana Ollyver has also become a well-known name in the online fitness community.
---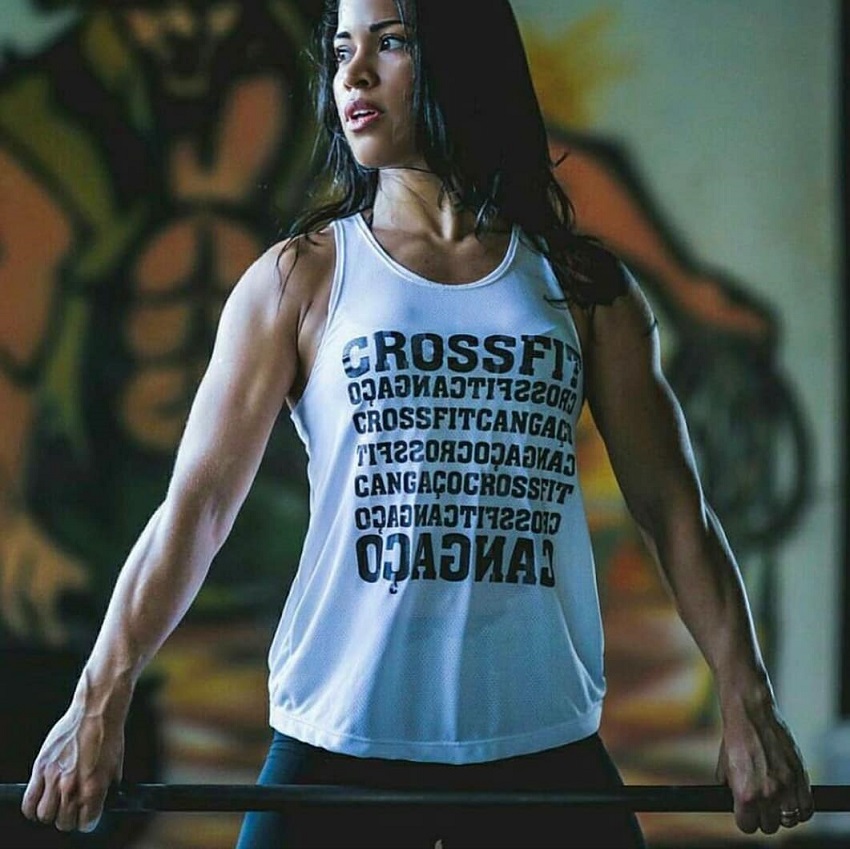 Training
In her workouts, Rosana Ollyver focuses on doing exercises that strengthen and tone her legs. These include squats, barbell hip thrusts, and smith machine lunges. Her main goal when training is to achieve hypertrophy aka muscle growth.
To complement her heavy workouts, Rosana also does cardio 3-5 times per week. This way, she ensures her physique is not only strong but also lean and aesthetic.
---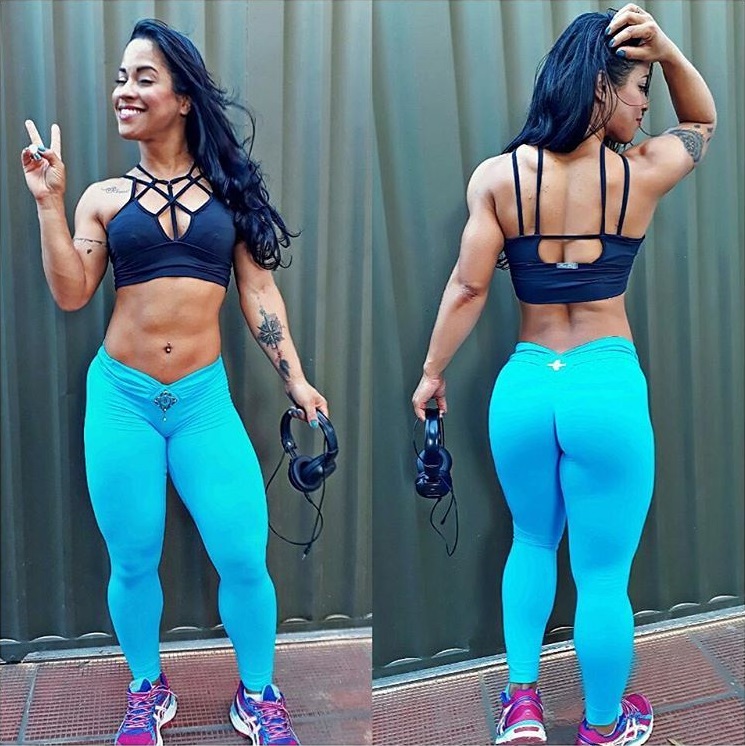 ---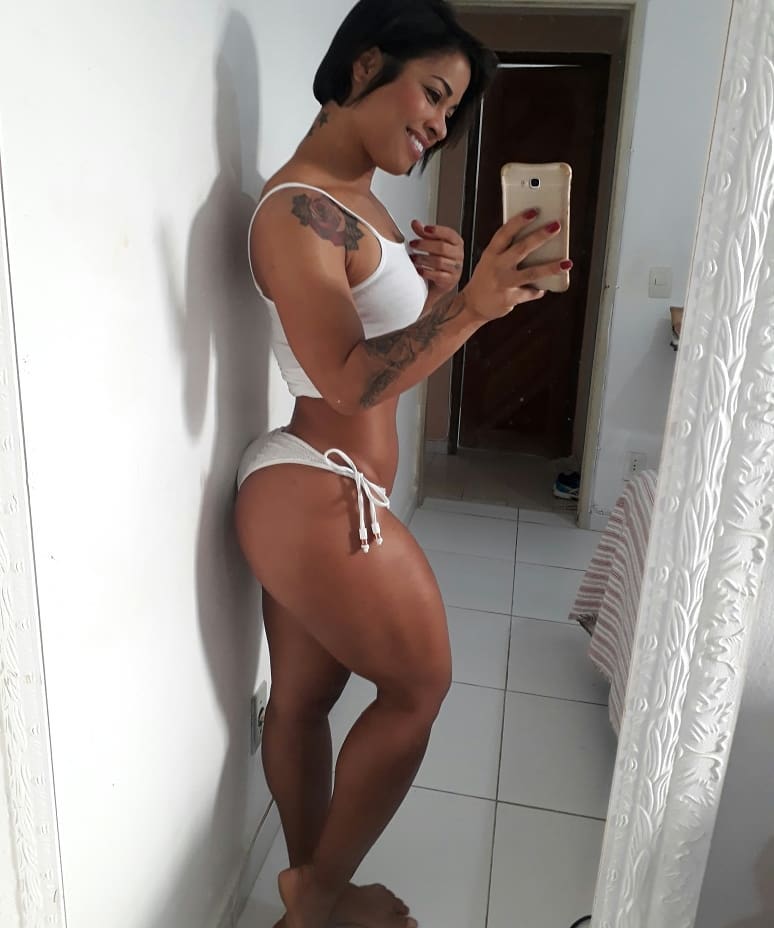 Nutrition
A Colorful Diet
Just as Rosana takes her training seriously, she also pays close attention to her diet.
She eats plenty of colorful and healthy foods that give her the energy for her workouts. To aid her diet, Rosana also takes supplements that improve her well-being, sports performance, and quality of life.
Her must-have foods include:
Lean Meat and Fish
Green Vegetables
Whole-Grain Cereals
Nuts & Seeds
Rosana's favorite morning treat is coffee, saying it's "something I couldn't live without." She continues: "The 'coffee-time is an ideal time for me to relax and recharge my batteries."
---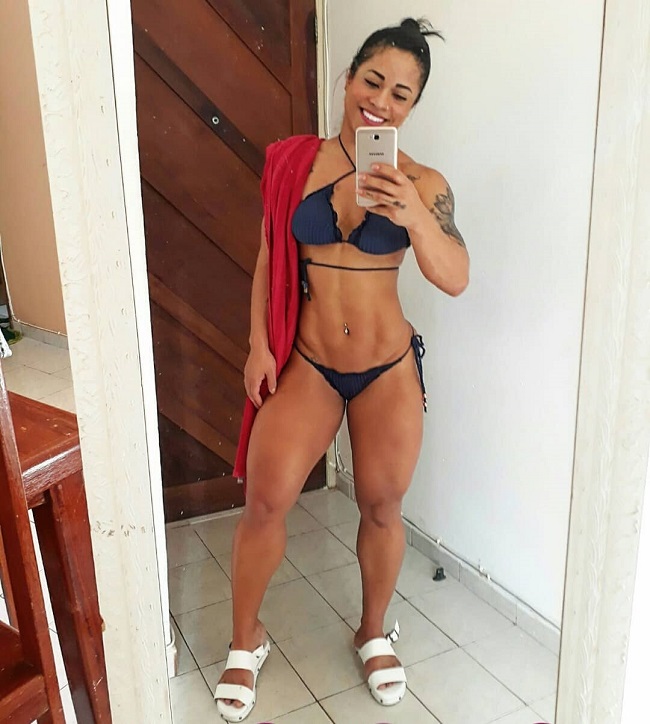 ---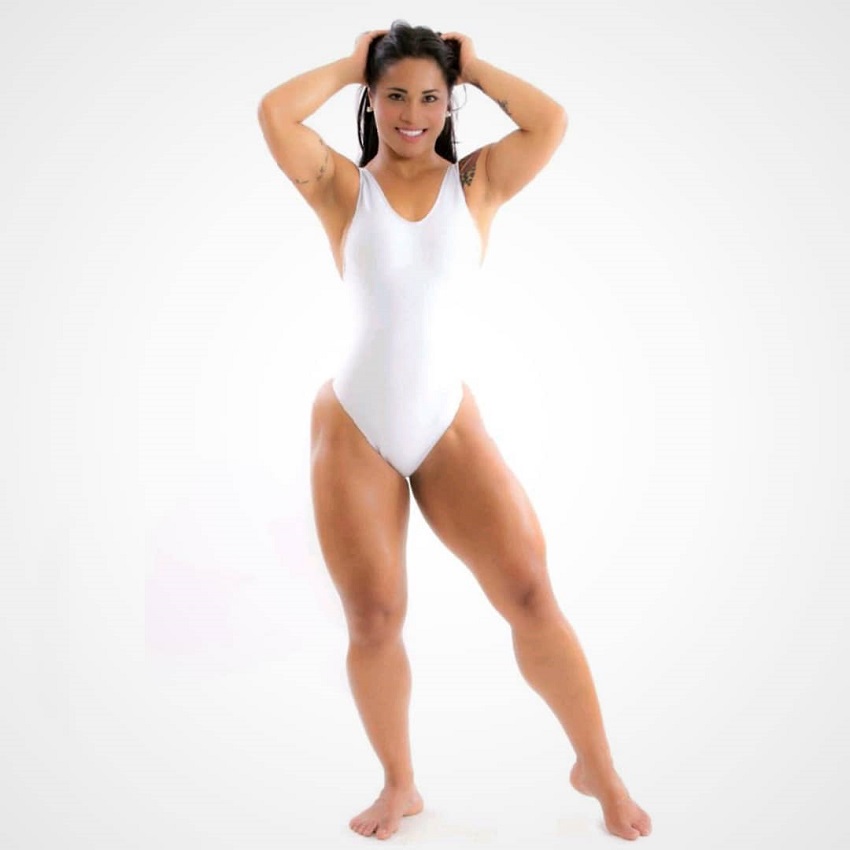 What we can learn from Rosana Ollyver
Rosana Ollyver is someone who enjoys her career as a fitness model. Seeing the fruits of her labor motivates her to keep pushing forward and achieve new goals. Rosana is thankful for each and every person who follows her, and wants to give back to the community by sharing her fitness advice.
If there's something to learn from Rosana, it's that physical and emotional balance is the key to happiness. As she says; "Inner peace begins the moment you decide to work on your goals and not let other person or event control your emotions." – Rosana Ollyver
By having a similar outlook on life, you too can reach your very own mountain of success.