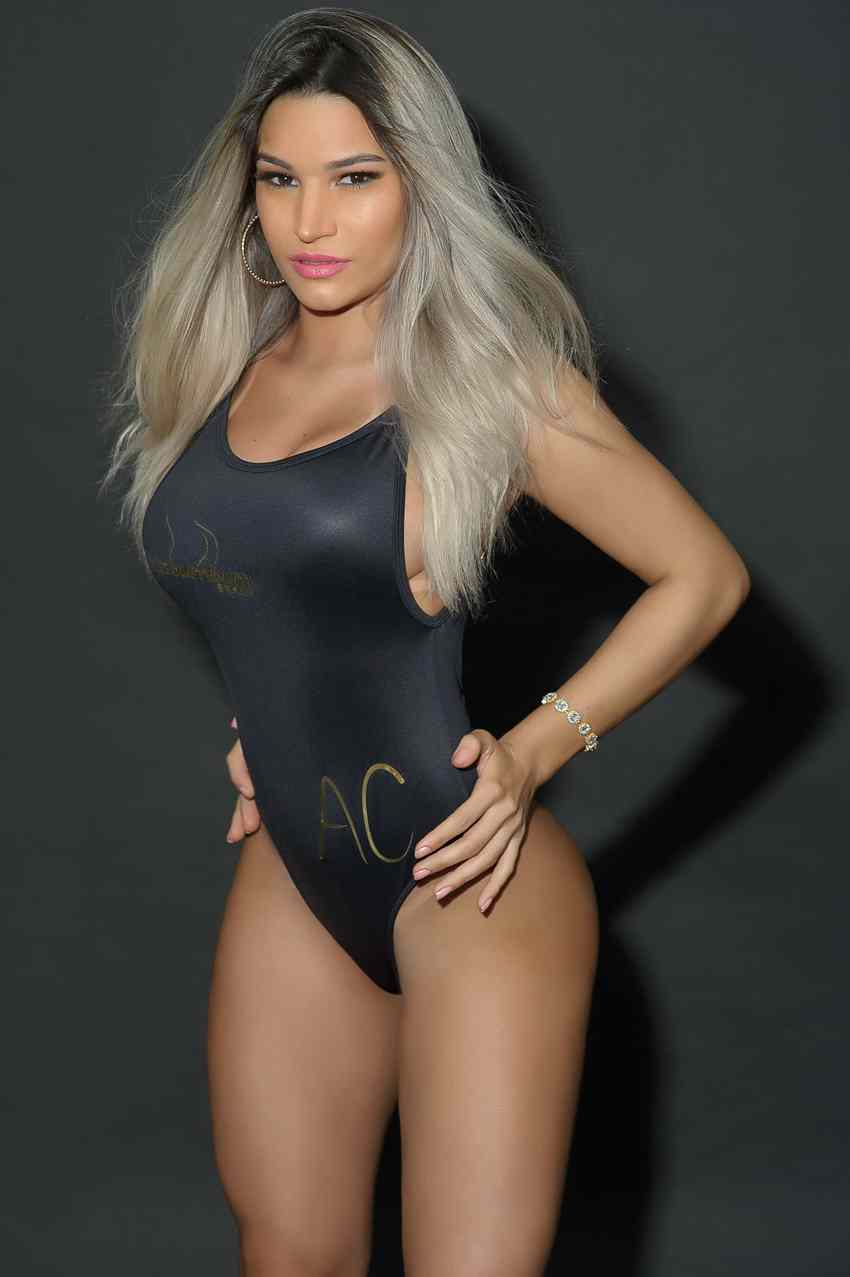 Raissa Barbosa
Dancer, Fitness Model
Raissa Barbosa is a Brazilian fitness model and dancer. She's known for being the finalist of the 2017 Miss BumBum Brazil, an elite contest which picks out the best glutes in the country.
Growing up, Raissa was an active and healthy child. She adopted a fitness lifestyle from an early age, and furthered it to become a professional model and online fitness sensation over the years.
As Raissa says, it was by no means an easy road towards fame and success. She'd spent hours upon hours doing cardio, lifting weights, as well as following a strict diet to attain her awesome figure.
But, Raissa believes everything she's gone through was worth it, as she now enjoys a surge in her career of a fitness model, and dancer.
---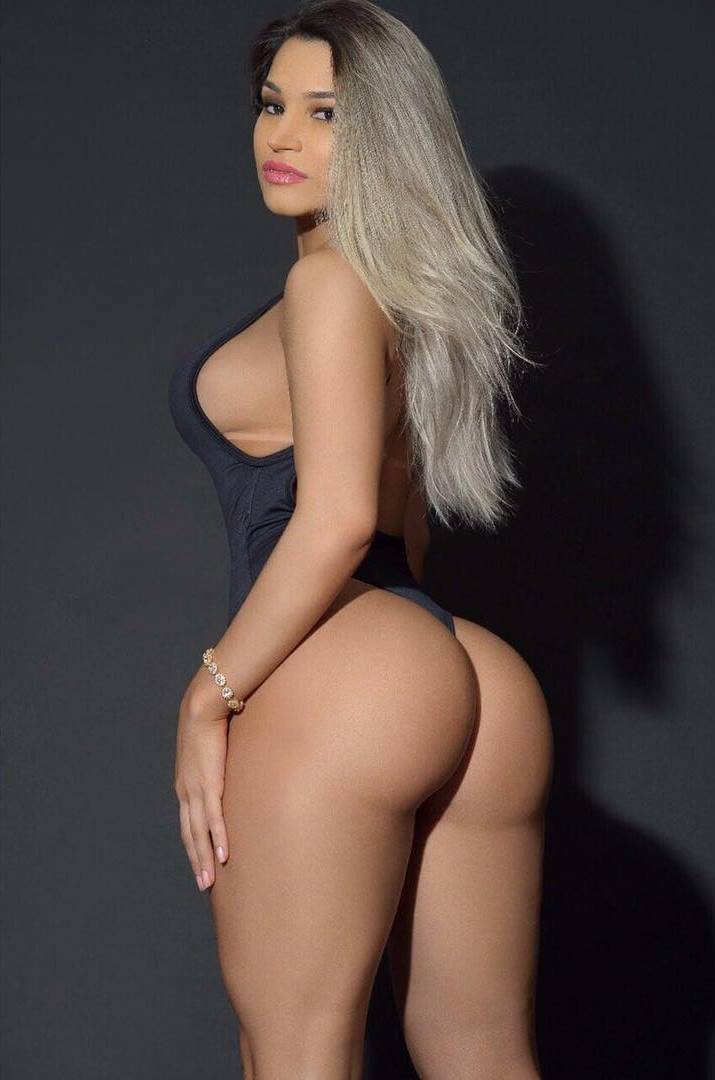 "My biggest dream is to finish my degree in law. I already started and had to stop because of work related to the beauty area."
Athlete Statistics
Full Name: Raissa Barbosa
Nationality
Profession
Era
Brazilian
Dancer, Fitness Model
2010
| | |
| --- | --- |
| Nationality | Brazilian |
| Profession | Dancer, Fitness Model |
| Era | 2010 |
---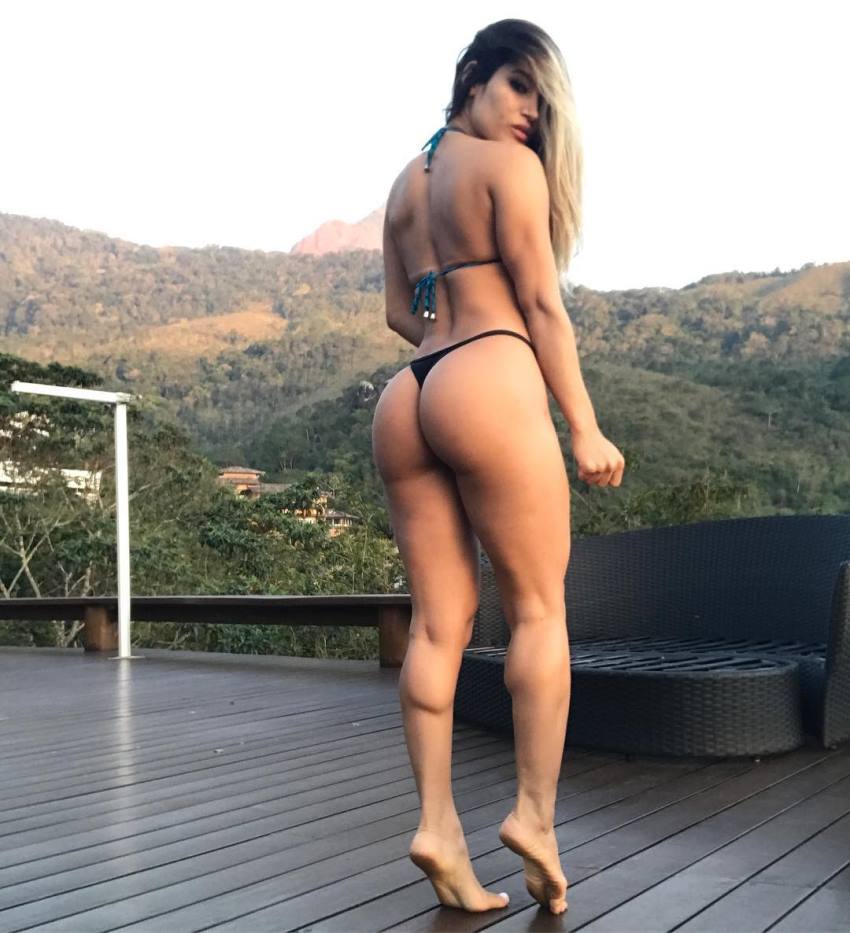 Accomplishments
Miss BumBum Brazil Finalist
Fitness model
Dancer
---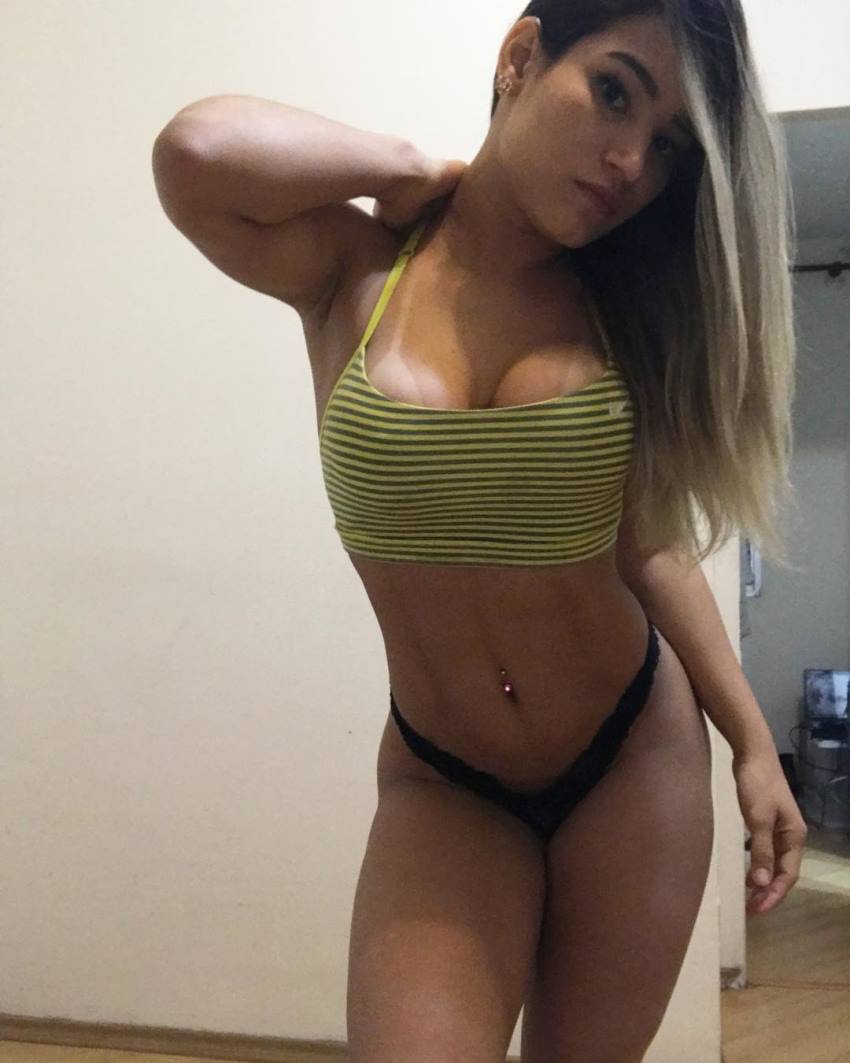 Training
Working Out Glutes
To build her glutes which brought her to the Miss BumBum finals, Raissa combined gym workouts with her 'at-home' body weight workouts and stretches.
According to Raissa, each has its own benefits and shortages, so by combining them, she gets the 'best of both worlds.'
When she wants to add thickness or more lean muscle to her glutes, Raissa will opt for a strength training session; lifting heavy compound movements like squats and deadlifts.
However, when she wants to tone her figure, or lose body fat. Raissa will do a lot of High-Intensity training, cardio, and high-rep light weight exercises.
Bodyweight Exercises for Glutes
Some of Raissa's favorite bodyweight exercises for glutes are;
Hip-Lift Progression
Explosive Lunges
Single-Leg Front Raises
Single-Leg Squats
---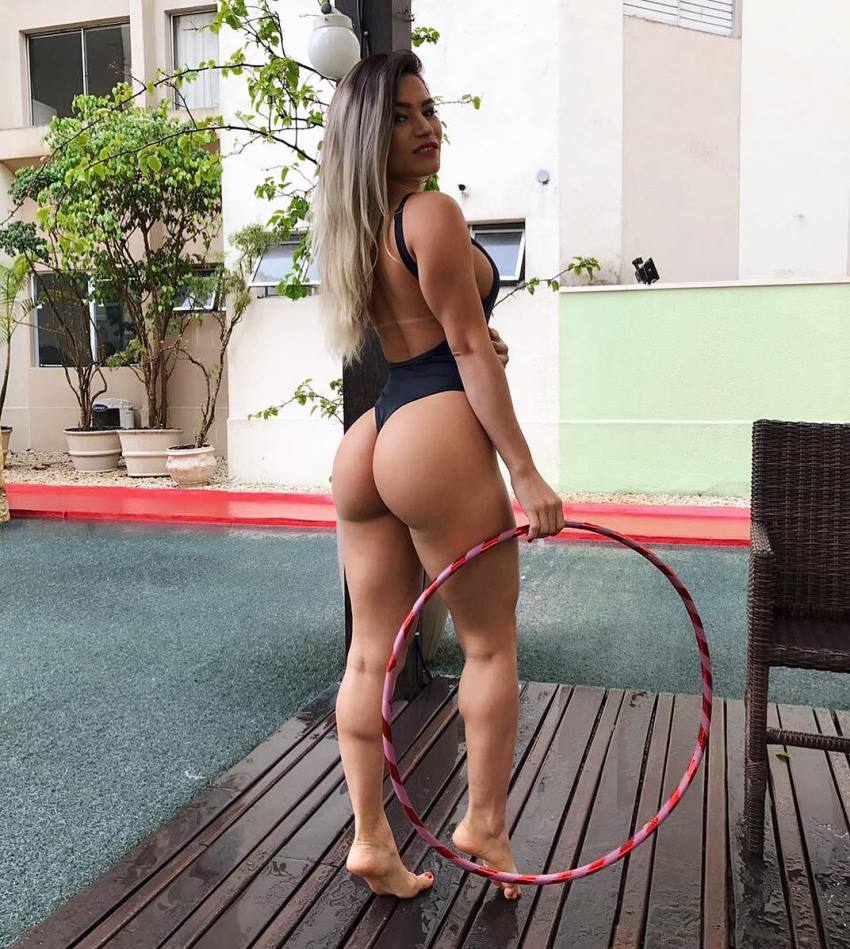 ---
Hip-Lift Progression
Raissa incorporates this exercise whenever she has a tension in her lower back. It helps her avoid injuries, which could seriously set her back with her training
However, Hip-Lift progression doesn't just relieve tension in Raissa's lower back, it also works on her glutes. That's why she incorporates it in her bodyweight glute regimen.
She beings the exercise lying on her back, having her feet on the floor, arms at her sides, and her knees bent. Once she's set up for the exercise, she'll lift her hips towards the ceiling, hold it for one second, and then slowly lower back down.
Raissa will repeat this process for 60 seconds, squeezing her hamstrings and glutes at the top of the movement. However, she makes sure not to arch her spine too much, as this can cause injury.
Explosive Lunges
This exercise works on Raissa's glutes by stretching them at the bottom, as well as making them work hard whenever she explodes back up. Alongside toning her glutes, explosive lunges also work on Raissa's coordination and balance.
Beginning the exercise with her hands on her hips, and her feet together. Raissa lunges forward with her right leg. After this, she jumps up, switches legs in mid-air, before landing with her left leg in a standard forward lunge position. She then repeats the process alternating her legs for one minute.
---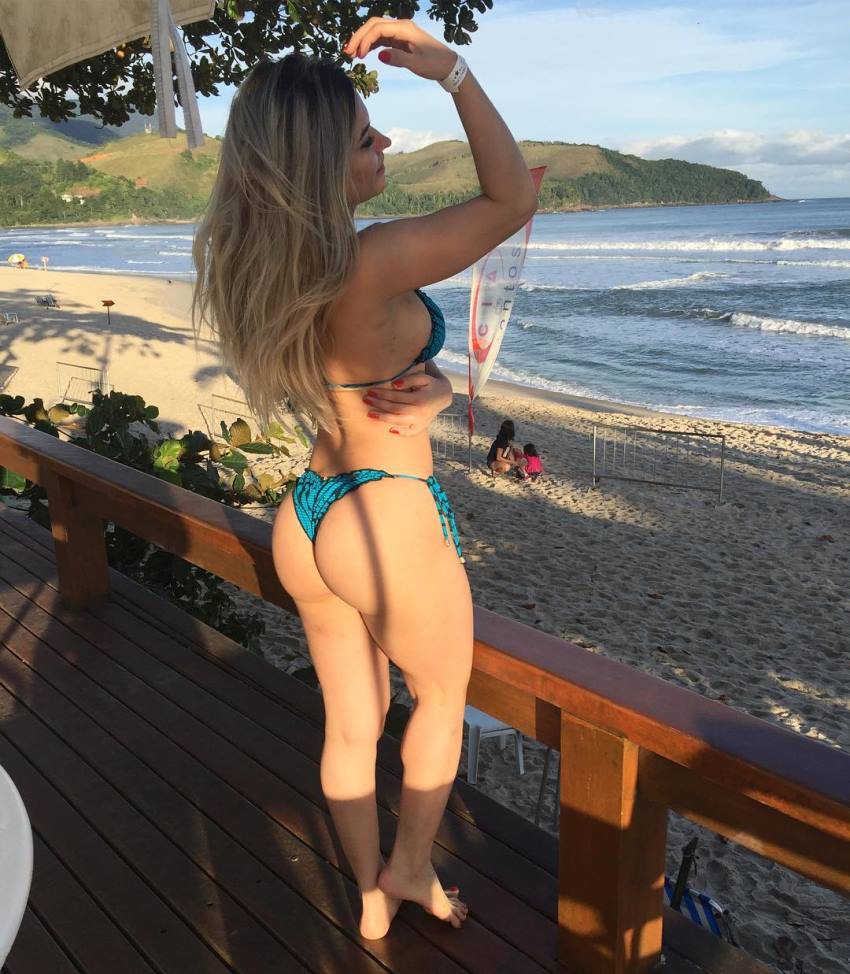 ---
Single-Leg Front Raises
This is a move which stretches Raissa's thighs, tightens her glutes, as well as working on her balance.
She starts the exercise in a regular standing position, with her feet about hip-width apart. Beginning the movement, Raissa bends her right leg and raises it between 2-4 inches above the floor.
She then extends her arms in front of her at shoulder height, before raising her left arm above her head and holding it for three seconds. After this, she returns her left arm to the shoulder height, and does the same movement with her right arm.
Raissa continues alternating her arms until she's done a total of four reps with each arm. Immediately after this, she switches her legs, repeating the process with her other leg.
Single-Leg Squats
Here, Raissa stands with her feet together, placing her right foot on top of an object which is slightly raised. Raissa usually uses a towel.
She then shifts the weight to her left leg, and also, slides the towel to her right. After this, she returns to the starting position.
Making sure her left knee is in the correct position, she continues working on this side for 20-30 seconds, before switching legs and repeating the process.
---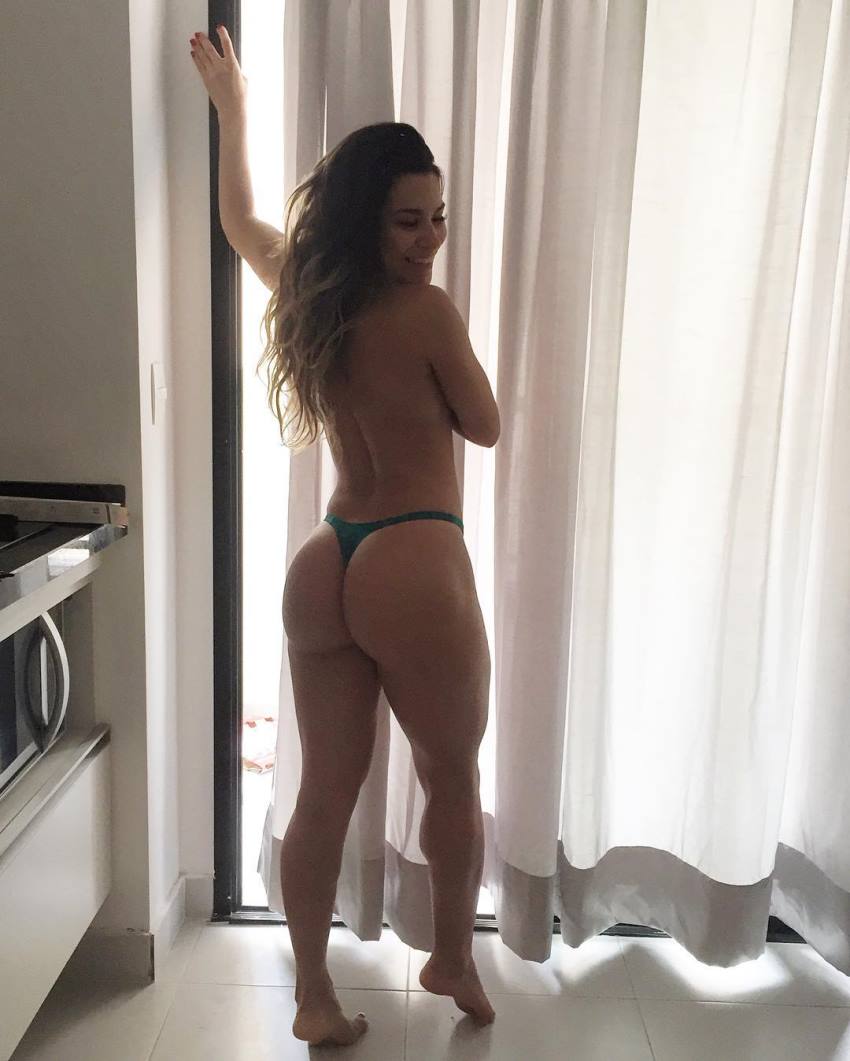 Nutrition
Raissa's impressive figure isn't the result of her training alone. She works just as hard, if not harder preparing her meals in advance, and giving up on her favorite treats.
Making these sacrifices isn't easy, but Raissa always keeps her end goal in mind; remembering how all the challenges she goes through are worth it.
---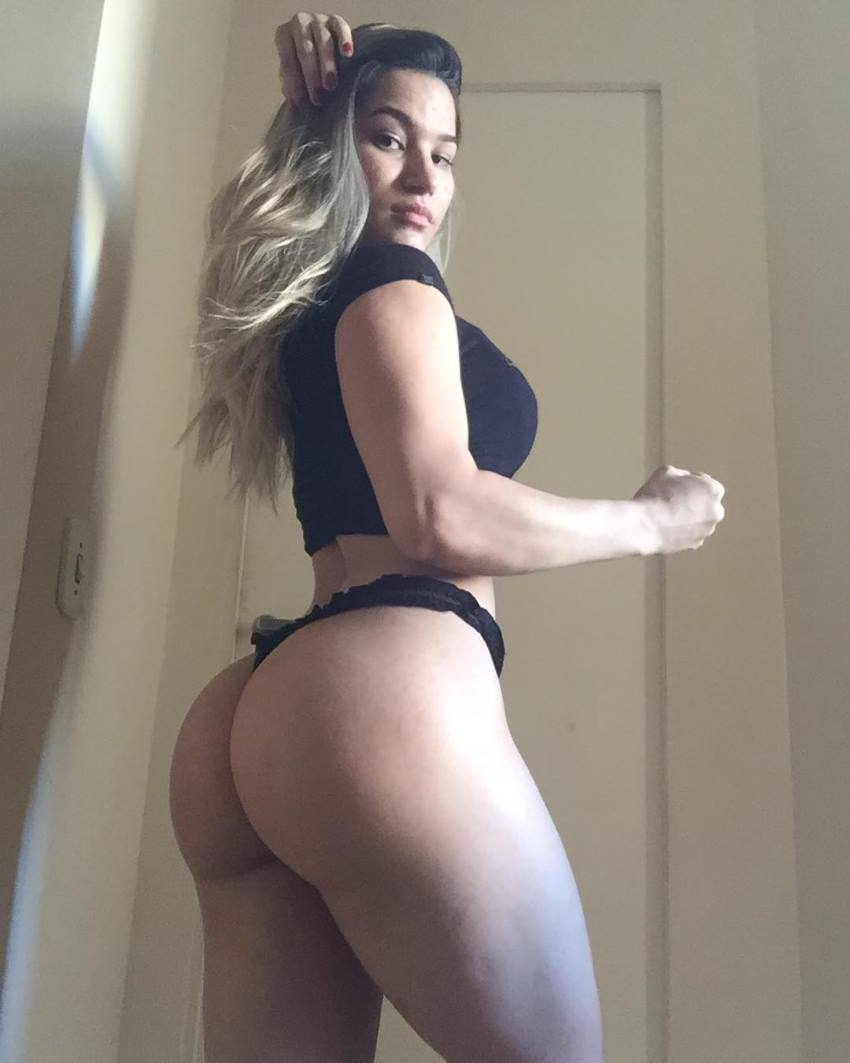 What we can learn from Raissa Barbosa
If we could pick out only one lesson from Raissa Barbossa's example, it would be this: anything that's worth fighting for comes with a price.
Raissa Barbosa didn't just appear on the Miss BumBum final stage out of nowhere. She spent years working on her fitness and health before she even considered stepping on the stage.
Remember that accomplishing certain things in life takes time. But if you can have the patience and work ethic to push through the difficulties, then you'll be well on your way to accomplishing these things – just like Raissa Barbosa.