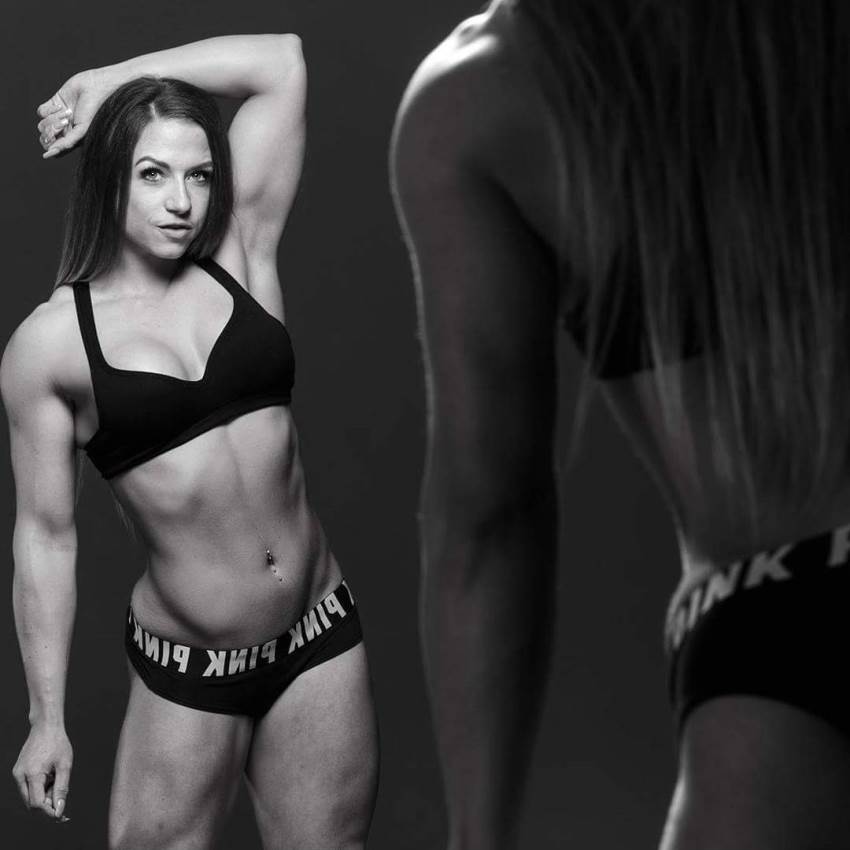 Rachel Killam
Figure Competitor, Fitness Model
Rachel Killam is a Canadian fitness model and figure competitor. She began lifting weights at the age of 17, and started competing in fitness shows just one year later.
Since then, she's won contests such as the 2013 Canadian National Figure Championships, 2014 Arnold Classic Amateur, and placed in the top 3 in a number of other competitions. She's also risen in popularity online, gradually growing her audience
This is her story:
---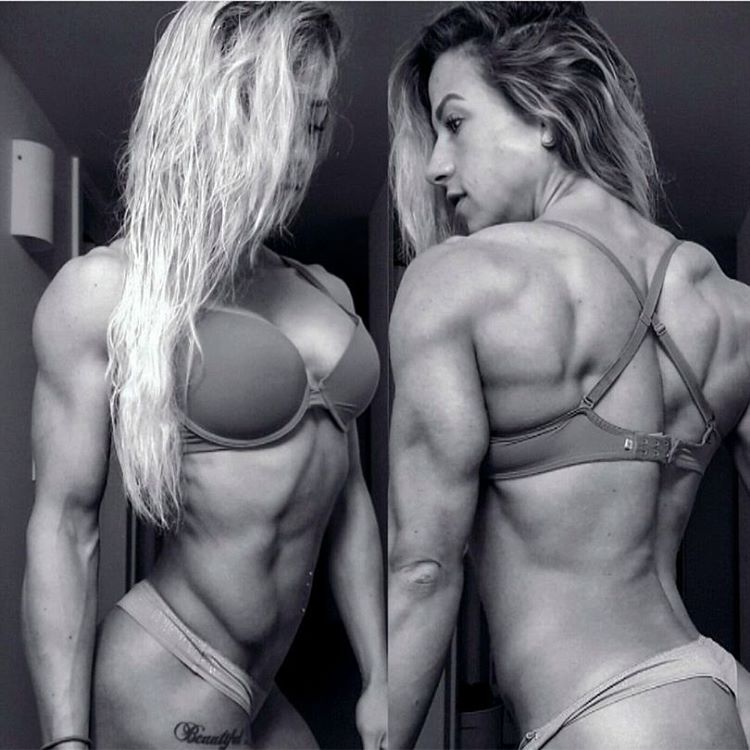 Athlete Statistics
Full Name: Rachel Killam
Weight
Height
Year of Birth
Nationality
125 - 135lbs (56.7 - 61.2kg)
5'6" (167.5cm)
1992
Canadian
Profession
Era
Figure Competitor, Fitness Model
2010
| | |
| --- | --- |
| Weight | 125 - 135lbs (56.7 - 61.2kg) |
| Height | 5'6" (167.5cm) |
| Year of Birth | 1992 |
| Nationality | Canadian |
| Profession | Figure Competitor, Fitness Model |
| Era | 2010 |
---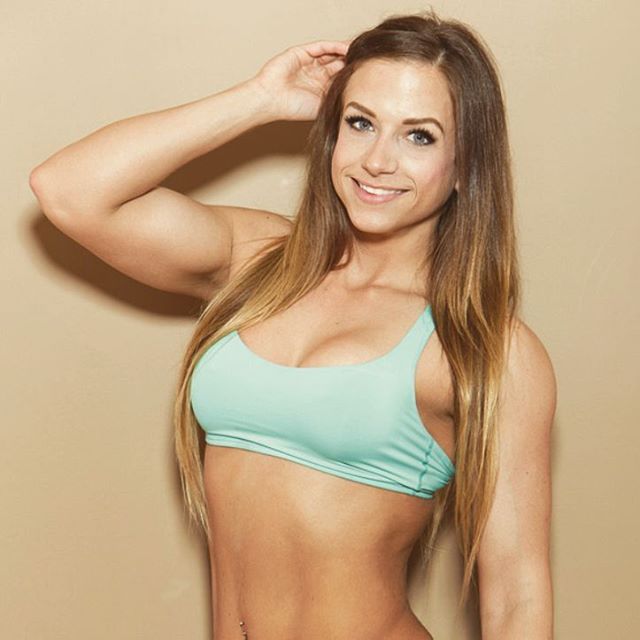 Accomplishments
Competitions
2015 North American Championships, 3rd
2014 IFBB Arnold Amateur, 1st
2013 IFBB North American Championships, 5th
2013 Canadian National Figure Championships, 1st place
---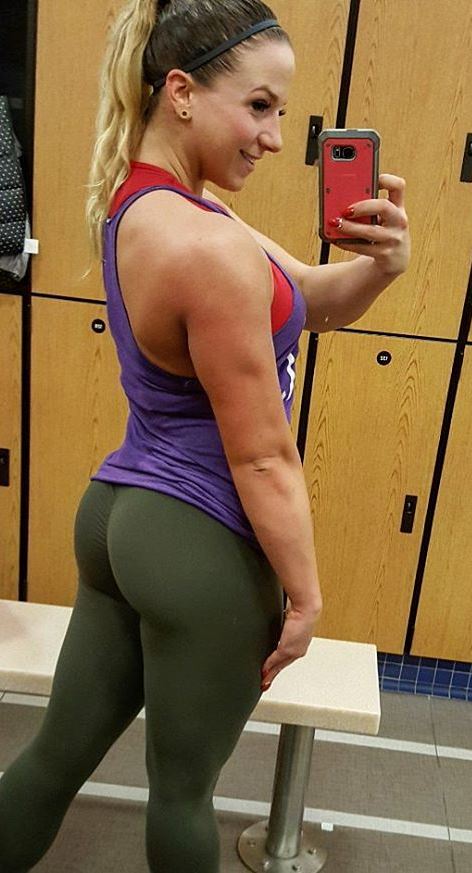 Biography
Background
Rachel Killam grew up playing school sports and taking part in activities such as horseback riding, rugby, and jumpers. Out of these, rugby was something she loved playing the most.
Following her early school days, she became involved in fitness and weightlifting. During high school, she began idolizing women she saw posing at one of her local gyms. It was these women that inspired her to start lifting weights herself.
By the time Rachel graduated from high school, she was already "sold" to the fitness lifestyle. She would lift weights six times per week, slowly transforming her appearance.
Competitions
Rachel's physique developed so much over time, that she decided she would try competing in fitness shows. In her words; "One day I decided I wanted to do it and the rest was history. My brother was always an inspiration as well, being a pro triathlete. I guess it runs in the Killam family!"
Because of her aesthetic and muscular build, she decided she would compete in the figure division, instead of the bikini. After taking part in her first contest in 2010, at the age of 18, she was "hooked." She began competing regularly from then on, slowly working her way up the competition ladder.
In 2013, her fantastic physique brought her 1st place at the Canadian Nationals. She then went on to place among the top 5 contestants at the North American Championships that same year, before winning the prestigious Arnold Classic Amateur Figure in 2014.
One year later (2015), she improved her previous result from the 2013 North American Championships by two places, finishing in 3rd.
Achieving Ultimate Goals
Rachel continues to work hard, and aims to win more bodybuilding titles; her ultimate goal being the Ms. Olympia.
"I know I will get there. When you have drive, dedication, and passion that's as strong as mine… I know I will make it there, I can't tell you when, but I know I will make it happen." – Rachel Killam
---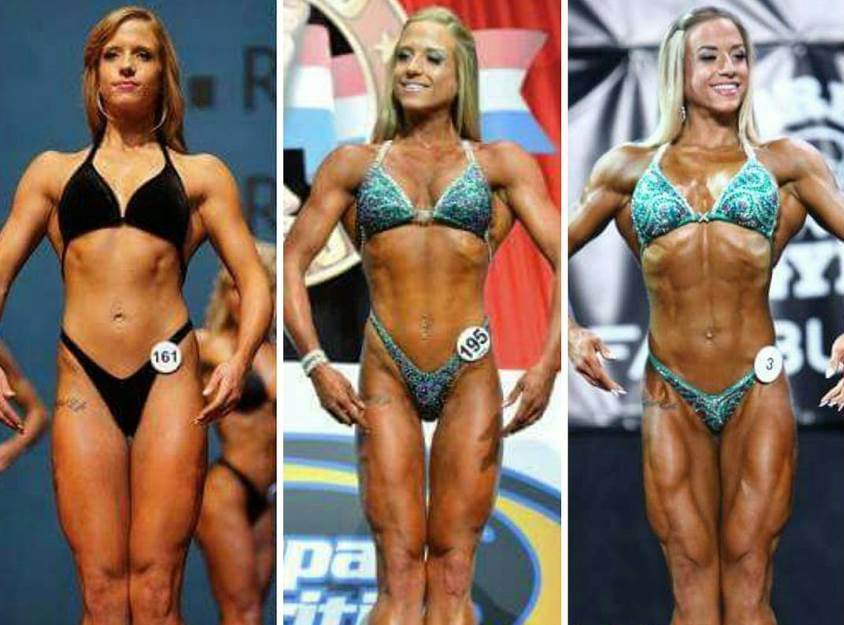 "I love super sets, extended sets and going until failure.  Most of my workouts I will go to failure on a few sets."
Training
Developing a Balanced Physique
Rachel lifts five to six times per week, focusing on specific body parts each day. Usually, she trains two body parts per training session; with the exception of her legs and back, she trains them individually.
Each of her body parts is trained once a week, except her delts and back. She feels that these two muscle groups are one of the weaker points on her physique, so she works on them twice per week.
As for her legs, Rachel used to train them with heavy compound movements like squats and deadlifts. However, her workout routine for legs has changed greatly over the years – she now trains them exclusively with bodyweight exercises.
This is Rachel's explanation for her decision to train legs only with bodyweight exercises; "I'll do this because in figure, you want a nice V shape. You don't need overly developed quads to give you that X shape like you do in bodybuilding, and I have built well developed and hard legs with only my bodyweight." 
Cardio for Better Health and Fat Loss
Depending if it's the in-season or off-season, Rachel does cardio from two to six days per week. She switches the type of cardio she does often; sometimes she does HIIT, medium intensity, or sometimes she might do a steady walk around her neighborhood.
However, there is one component of her cardio routine that rarely changes – sprints. She tries to incorporate them at least once per week – for improved fat loss, and cardiovascular health.
---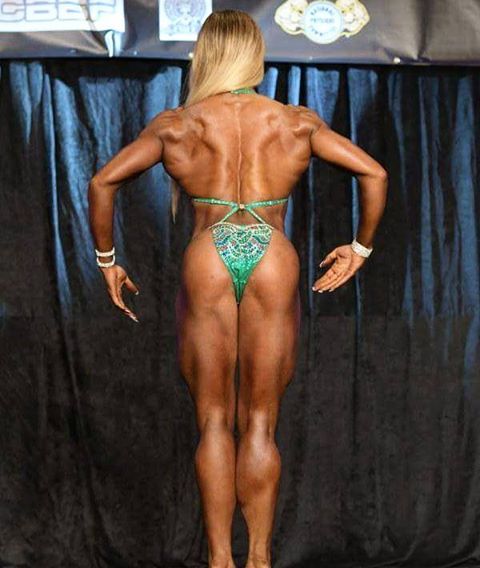 ---
Switching Her Training Routine
Rachel switches her workout plan every 2 to 4 weeks, this is her explanation; "I personally think this method has many benefits, in terms of keeping things fresh and keeping the muscles, mind, and body guessing. I let my trainer make the call, he looks at how I'm feeling and what my body is up to and we play it by ear from there."
Progression Over Degeneration
Rachel is a firm believer in the saying "if you aren't progressing, you aren't growing". In terms of fitness, this means she aims to hit bigger weights, or number of reps every time she's in the gym. That way, she achieves long-term growth, and development of her physique.
---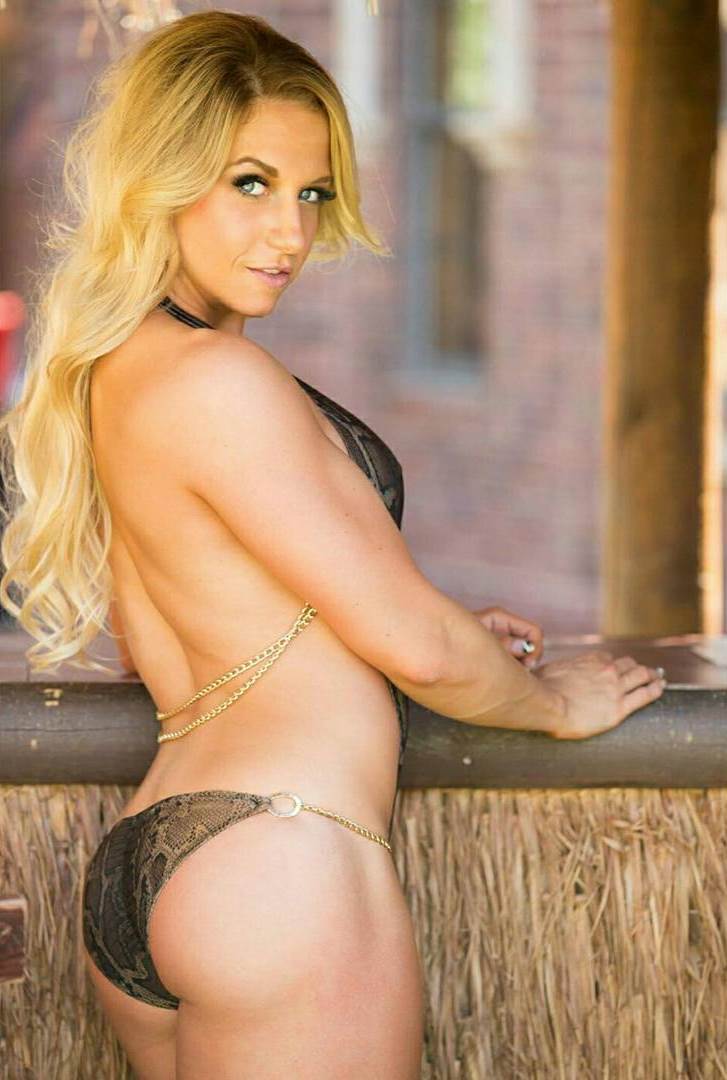 Nutrition
In the off-season, Rachel likes to go out and enjoy her meals. However, she still pays attention to the amount of food she eats, but gives herself a lot of freedom in terms of food choice.
This greatly changes during her contest preparations – throughout these periods, she makes all of her own food, preparing them in advance for the next 6-7 seven days. These foods are unprocessed and lean meats, with no room left for a weekly cheat meal.
Advice for Losing Fat
When she wants to lose fat, Rachel usually just drops her carb and total calorie intake, while increasing her proteins and fats. The only time she has carbs is in the morning, and after a workout – when glycogen levels are empty.
Rachel's Supplement Stack
Multivitamin
Whey Protein
BCAAs with added Glutamine
---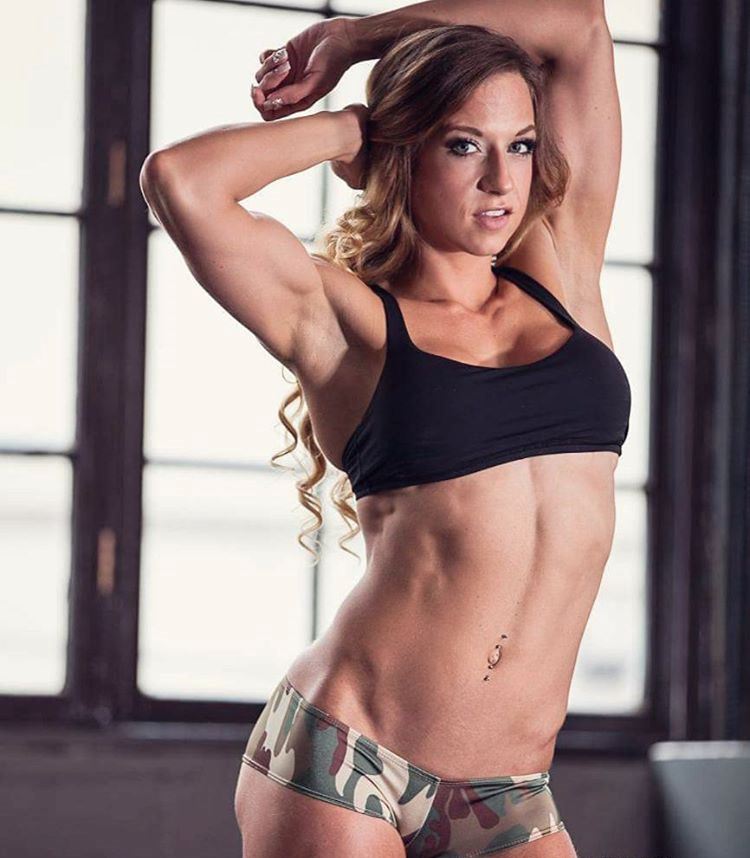 Idols and Influences
As a figure competitor, Rachel's idols in the industry are Nicole Wilkins, Larissa Reis, Erin Stern, and Emily Stern – they all have physiques that Rachel admires.