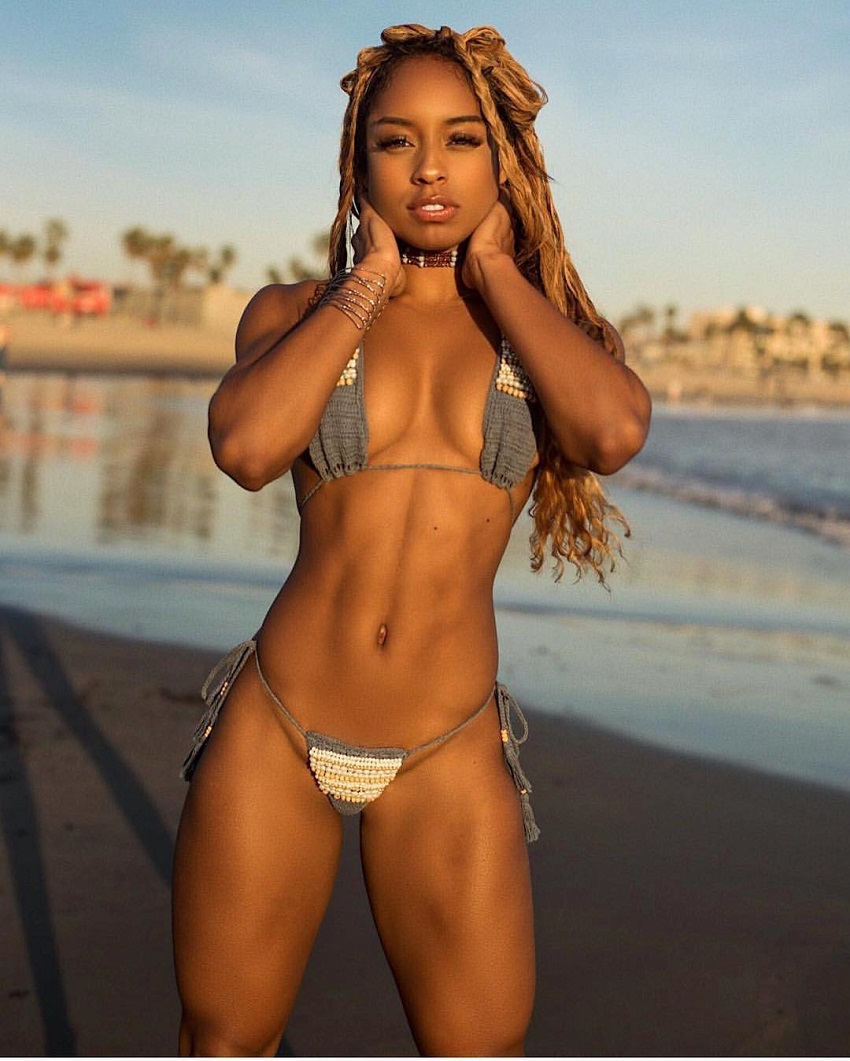 Qimmah Russo
Fitness Model, Training Instructor
Qimmah Russo is a fitness and social media sensation from New York, USA. Boasting rock-solid abs and an all-around aesthetic physique, Qimmah has attracted the attention from numerous fans on the internet.
In her early years, Qimmah was an avid basketball player. Not only she was passionate about the sport, Qimmah was also extremely talented. Because of this, she went on to join a professional basketball team during college.
However, after graduation, Qimmah's interests began to change. Suddenly, her passion for basketball started disappearing, as she began longing for a new competitive outlet. After long consideration, Qimmah decided to start training with weights for a change.
This was a decision Qimmah has never looked back from. She's since sculpted a phenomenal physique through weightlifting, along with building an iconic status in the fitness and modeling industry.
Here's her story:
---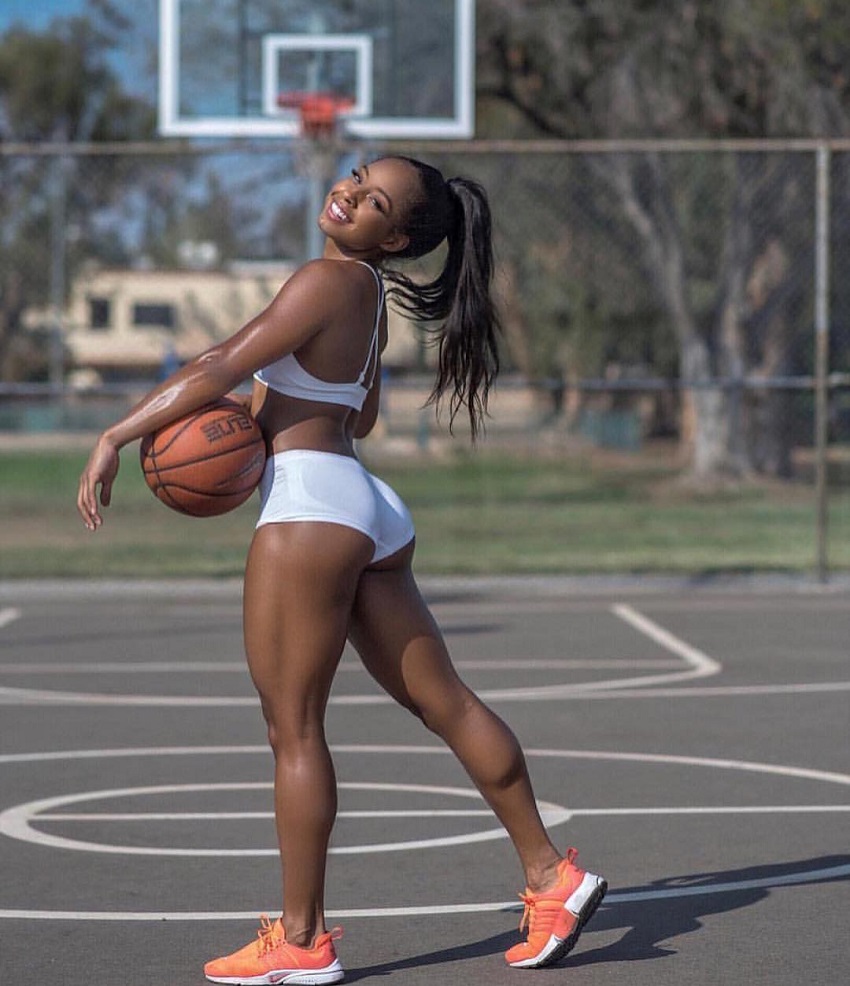 "I love scary movies and great music and joking around. I am a hopeless romantic and love to do things spontaneously. Also, I have a healthy big appetite. I don't drink or smoke. I am an extremely hard worker and I am very dedicated to helping others be fit!"
Athlete Statistics
Full Name: Qimmah Russo
Height
Age
Date of Birth
Nationality
5'4" (162.5cm)
29
December 16, 1993
American
Profession
Era
Fitness Model, Training Instructor
2010
| | |
| --- | --- |
| Height | 5'4" (162.5cm) |
| Age | 29 |
| Date of Birth | December 16, 1993 |
| Nationality | American |
| Profession | Fitness Model, Training Instructor |
| Era | 2010 |
---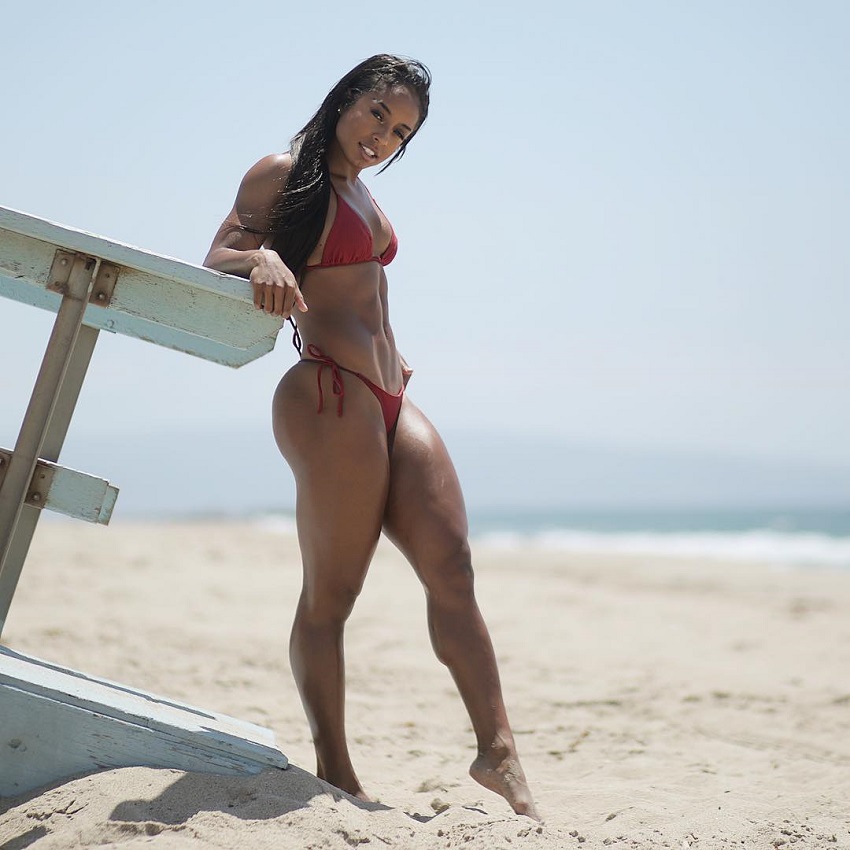 "Fitness ranks up very high in my book. Its the vehicle and tool I use to help people who want to be healthy and fit."
Accomplishmnts
Fitness Model
Training Instructor
Online Entrepreneur
---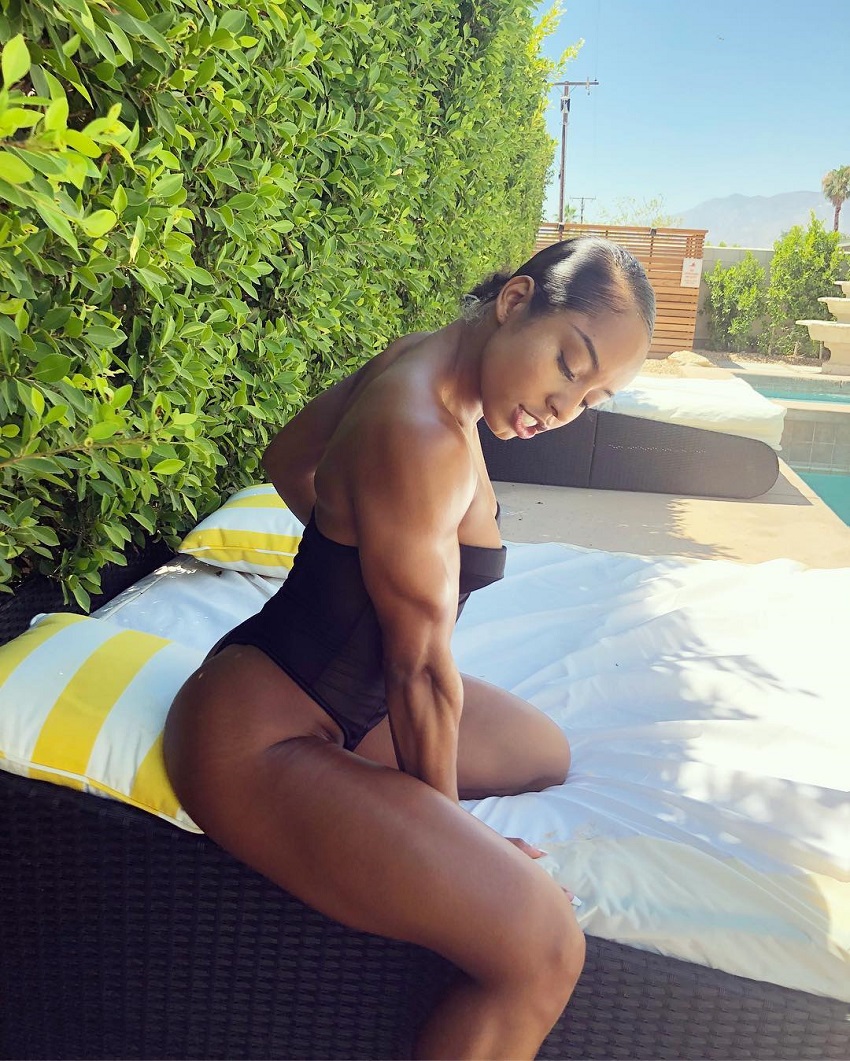 "I am always open to embracing new opportunities and they keep coming. I love my life in every way and my intention is to live without missing a beat and I do that by staying in the present moment. Right now is just as great as whats to come, I'm truly enjoying this whole journey."
Biography
From Basketball Court to the Weight Room
Born and raised in New York City, Qimmah Russo inherited her love for sports from her family. She said; "I have been an athlete all my life. I played several sports, and due to me being a full-throttle athlete I always maintained good health and a fit body so I could always compete at the highest level."
Although she played numerous sports, Qimmah's favorite was basketball. She joined a professional basketball team during college, where she displayed awesome performances as a sophomore guard.
Losing Interest in Basketball
During her time in college, Qimmah studied sociology and kinesiology. She proved to be an exemplary student. Despite this, she chose not to pursue these subjects after graduation.
Qimmah also eventually decided not to continue playing basketball, as she began yearning for a new competitive outlet. After college, she made a decision to try something entirely new – weightlifting.
---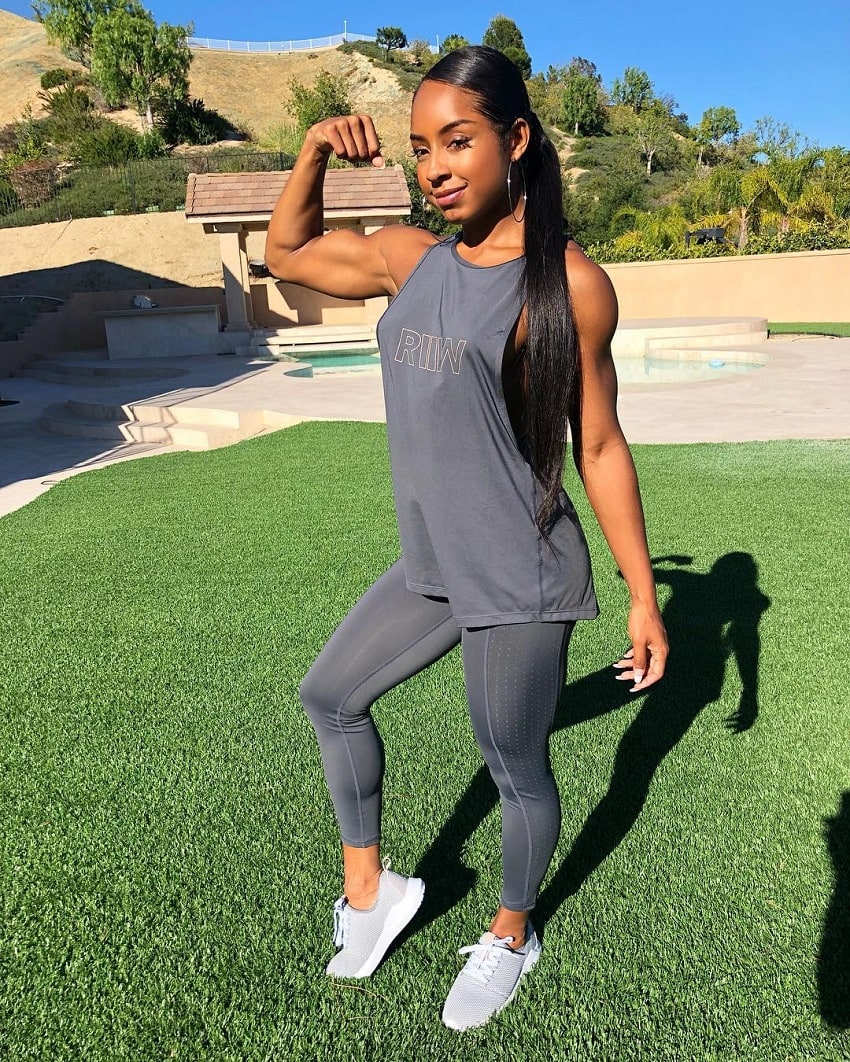 ---
Career in Fitness and Weightlifting
Ever since she stepped into the weight room, Qimmah has gone from leaps to bounds in her professional life. Through strength training, she sculpted an amazing physique, which allowed her to gain exposure in the fitness and modeling industry.
As her success and recognition grew, Qimmah began to land sponsorship deals with high-profile fitness companies. Before long, she became a name to look out for.
---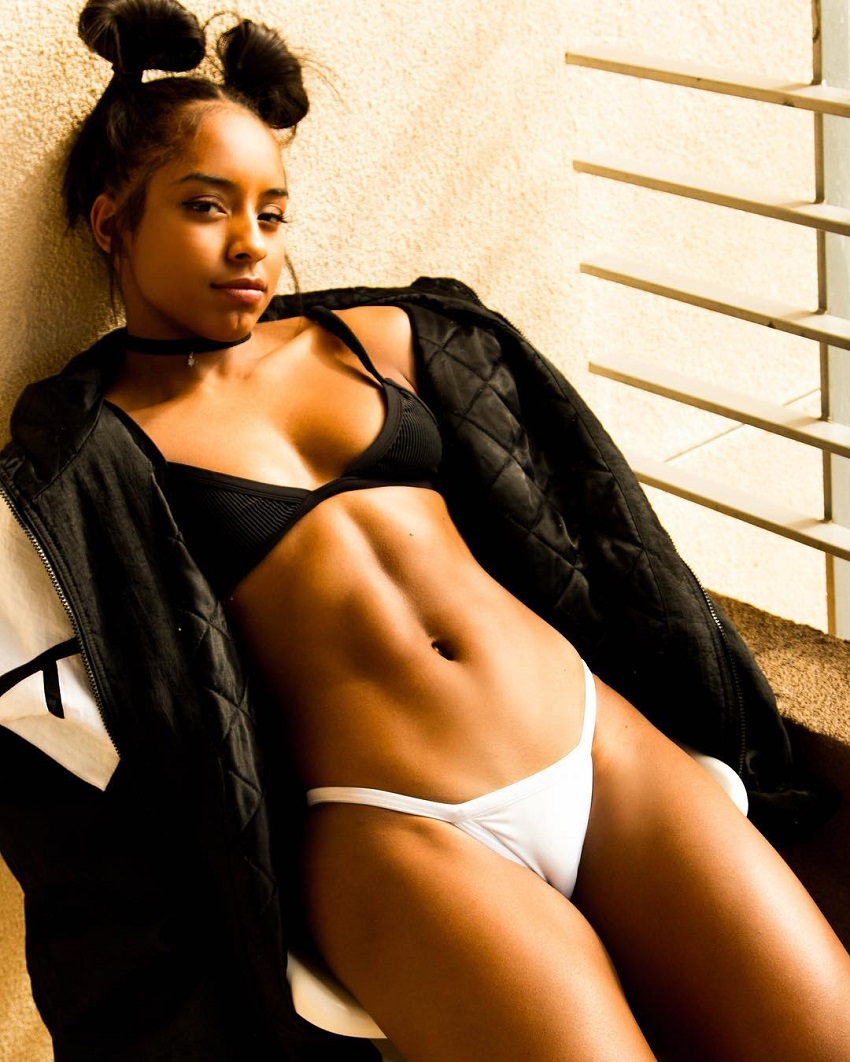 ---
Helping Others Through Her Expert Advice
After seeing how much she'd improved, Qimmah decided to help others achieve their own success in fitness. She went on to open her social media profiles where she shared her training and dieting advice.
Soon, more and more people started coming to her pages. By 2018, Qimmah became an internet sensation, with the fan base that keeps on growing year after year.
---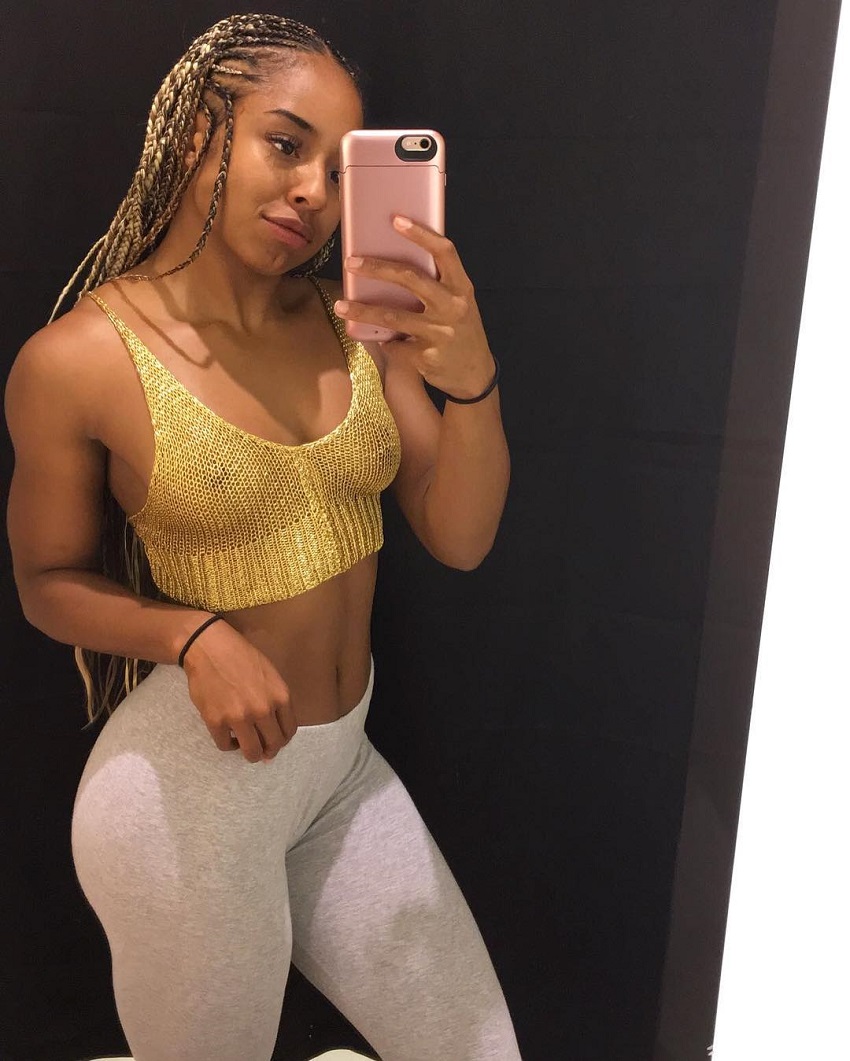 Training
Qimmah's Approach to Training
Qimmah's training consists of strength and conditioning workouts. As she describes it, "You don't just lift weights or do curls; instead, you're gonna be walking on your hands up and down the turf.
The idea is to build up your entire body using a mixture of activities that allow you to attack it with several different styles of training. This is how I work out."
Pushing Past Plateaus
When Qimmah notices that she has a 'stubborn' body part, she changes her training to bring it up. For example, if she notices that her legs don't respond well to her exercises, Qimmah will completely change her leg workouts.
She'll decrease the rest between sets, increase weights, or try new exercises – anything that will induce a new growth in her muscles.
---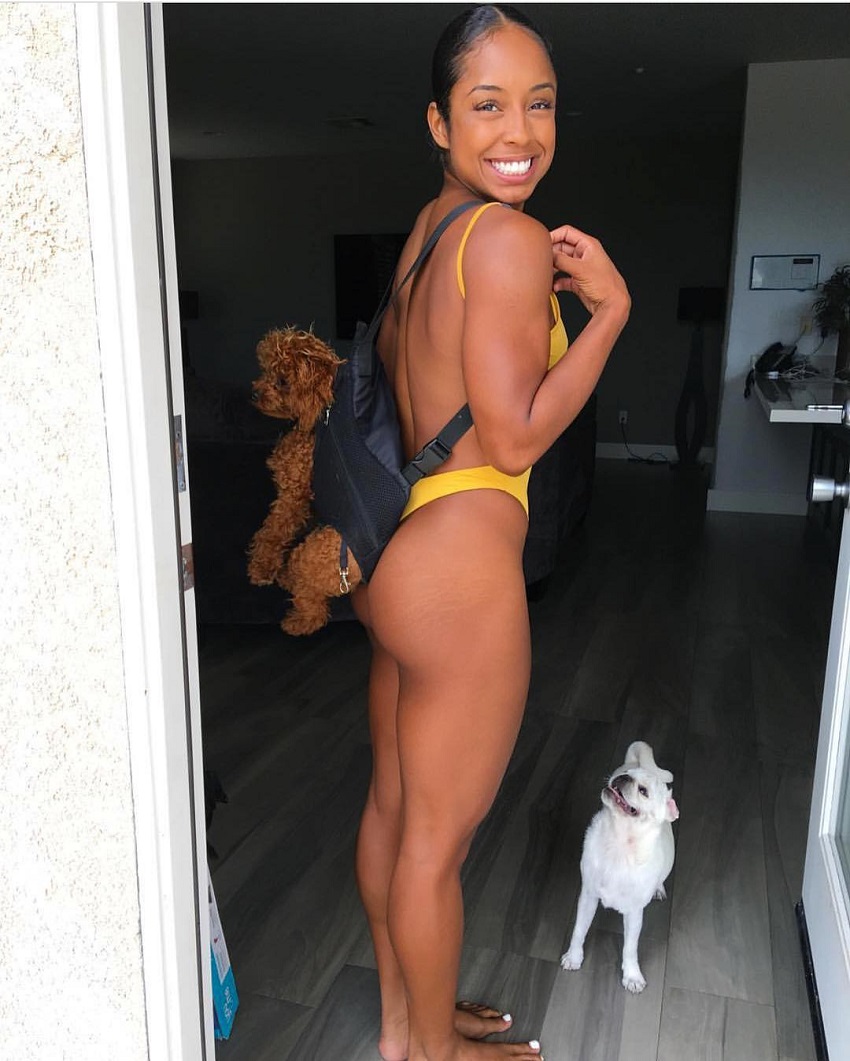 ---
Active Cardio
Qimmah isn't a huge fan of cardio machines. She believes that they enable people to "be lazy." Instead, Qimmah likes using her own body to get her heart rate up.
She does a lot of calisthenics, body weight exercises, and sometimes even weightlifting. This approach gives her much better results than cardio on a machine.
"You'll get better results that way, in my opinion. I want to go outside and run, whether it's the track, canyon, or sidewalk, I like to take it outside."
Qimmah's Favorite Exercise
There's no exercise like squats for Qimmah. Squats enable her to recruit the largest muscle groups in her body – legs, back, and glutes. As Qimmah says, "They even call me Quadzilla around the gym."
However, Qimmah doesn't follow a traditional approach when doing squats. Instead of doing 3 sets of 8-12 reps, Qimmah likes to do as many reps as possible in 30 seconds. She might also do a squat circuit workout, where she does a lot of sets with no rest in between.
As Qimmah explained, "I may squat for 30 seconds, or do as many reps as I can with just the bar on my back, or do them as part of a circuit. Doing squats in a traditional way isn't really my thing. I use a lot of variety and push myself past my limits. Again, I believe in about keeping exercise fresh and exciting." – Qimmah Russo
---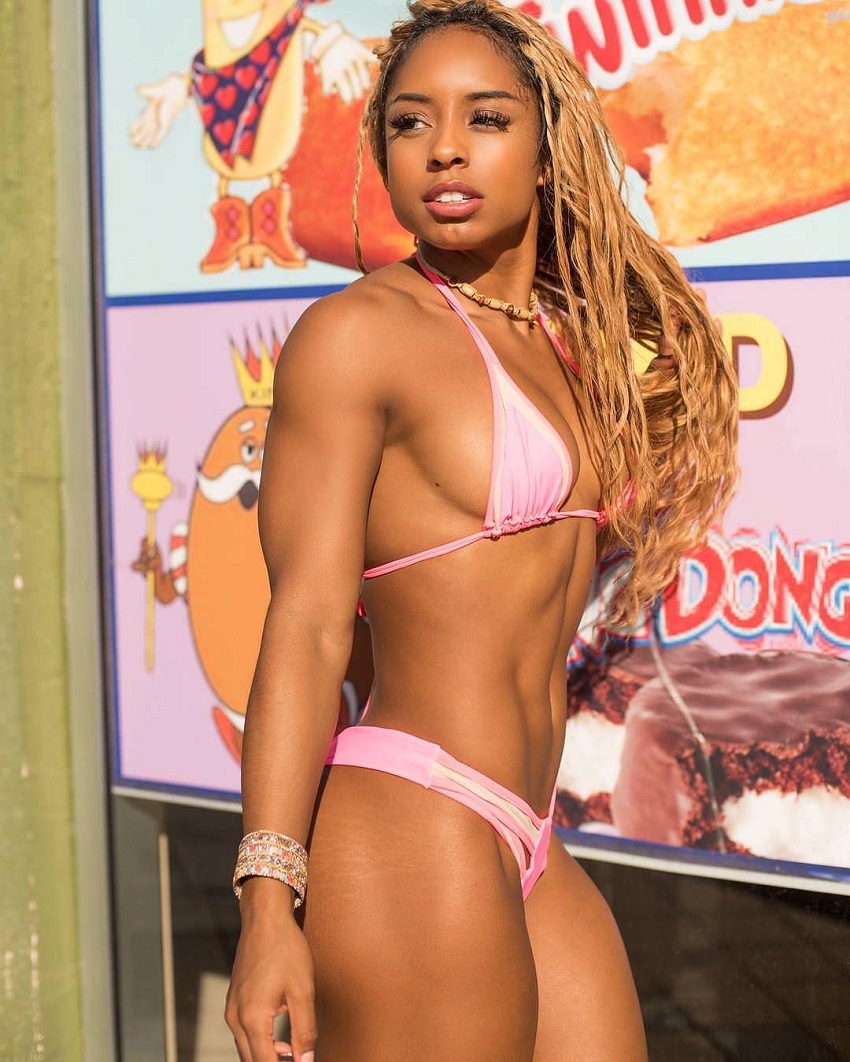 Nutrition
Qimmah doesn't find it hard to eat clean foods. She enjoys keeping her diet healthy because it enables her to maintain a lean and toned figure year-round.
Some of Qimmah's favorite foods are;
Avocados
Nuts
Low-Fat Cheese
Dark Chocolate
Raw Vegetables
Bananas, Apples, and Blueberries
Peanut Butter
Eggs
---
Editor's Tip

Inspired to reach your maximum potential like Qimmah? Read our comprehensive guide on how fat burner supplements can really up your game!

---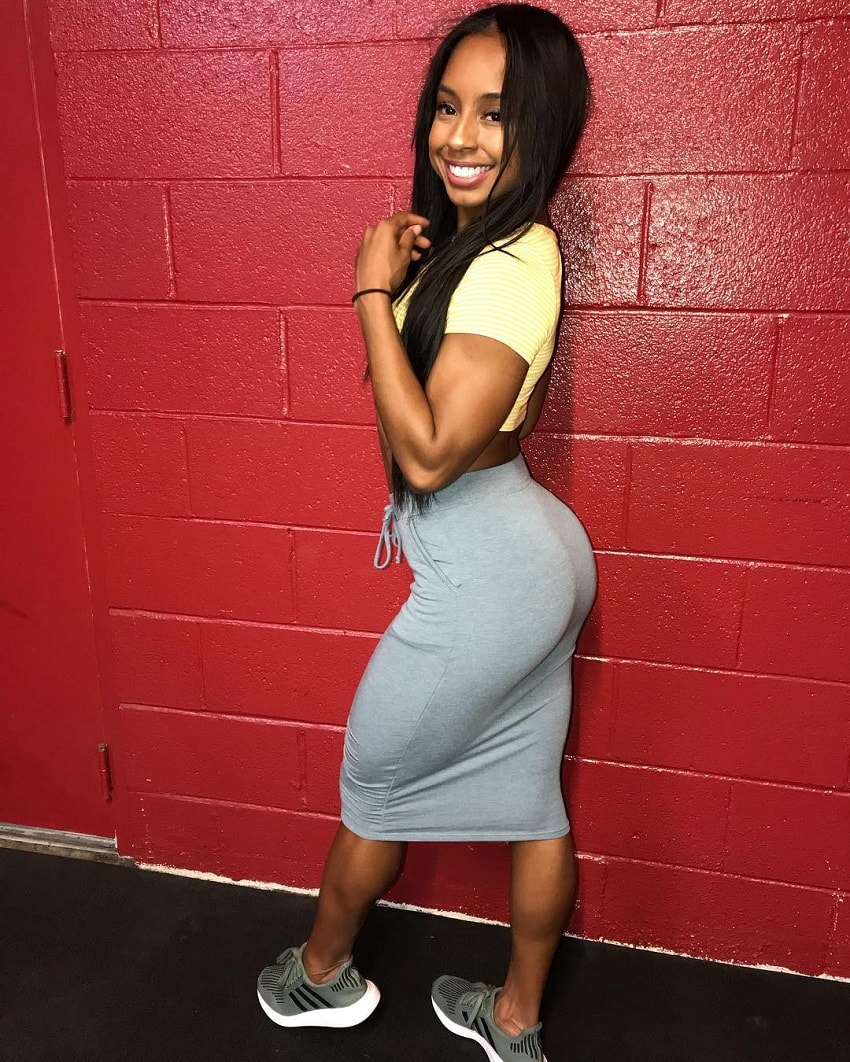 ---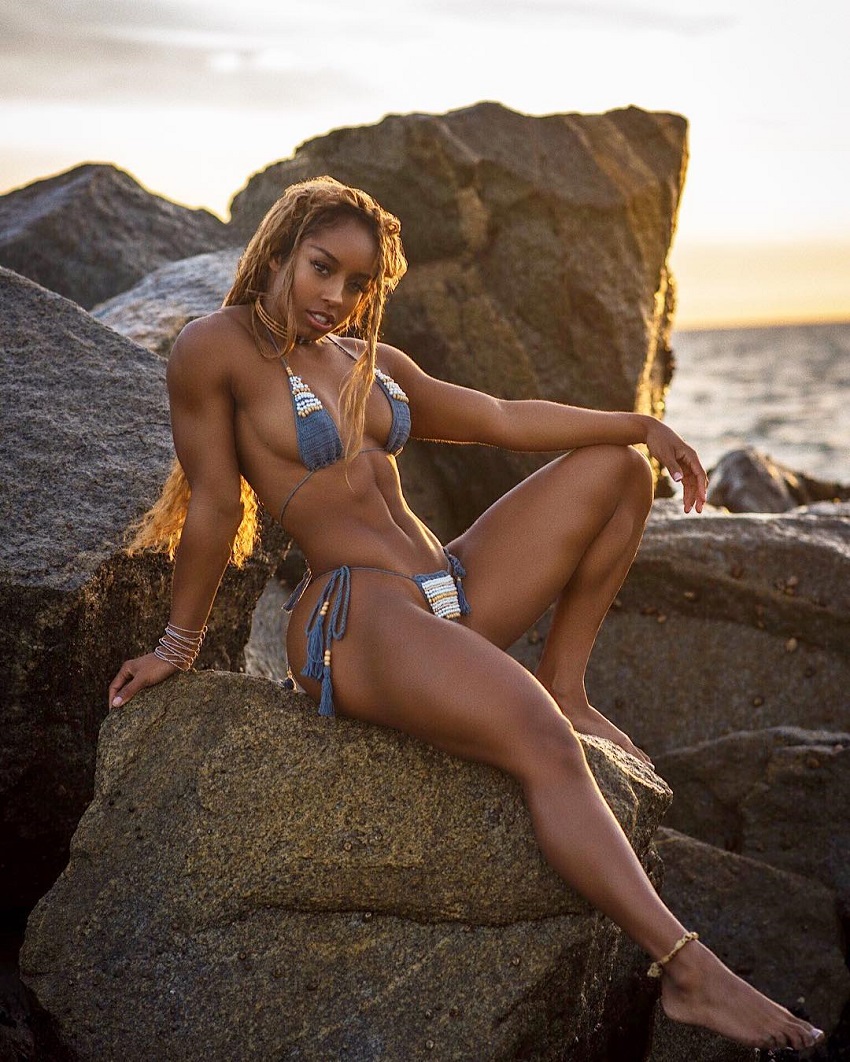 What we can learn from Qimmah Russo
Qimmah Russo has shown us that a clean diet shouldn't be a chore, but instead, something you enjoy.
If you're truly passionate about fitness, then eating healthy and training hard is something you should enjoy – just like Qimmah.
If there's one lesson we could learn from her, it would be to enjoy the process in anything you do. This way, you'll reach your goals more easily.