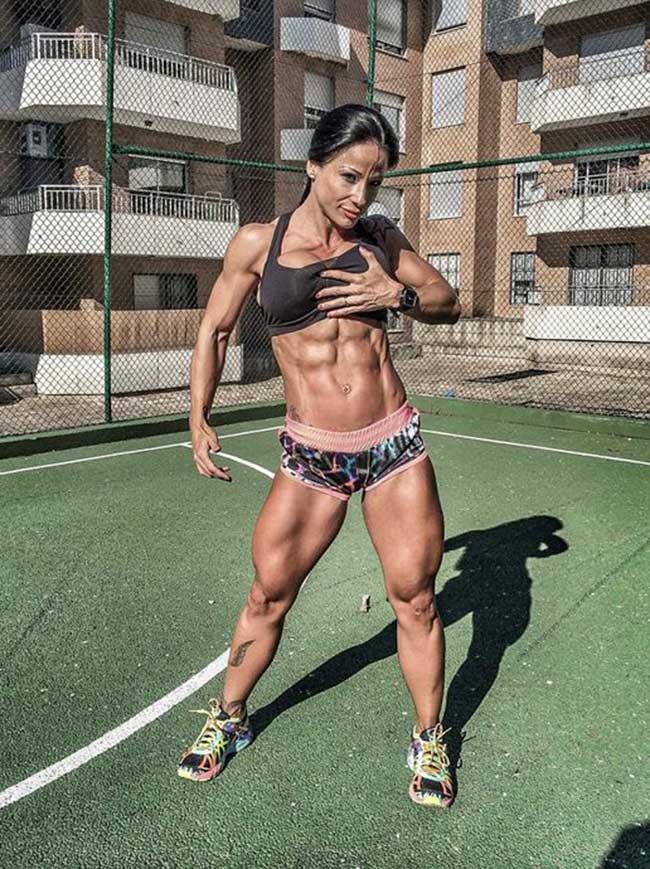 Patricia Álamo
Fitness Model, Online coach, Personal Trainer
Born and raised in Madrid (Spain), Patricia Álamo is a fitness model, sponsored athlete, and personal trainer. She's a respected figure in the Spanish bodybuilding scene due to her impressive physique. Her dedication to the sport has attracted thousands of followers on social media.
While Patricia's ripped physique is an example of what can be achieved with hard work, bodybuilding was not always a part of her life. Before this, she was admittedly unfit and ate an unhealthy diet. Fortunately, this all changed when she began to attend her local gym with friends, and from then on, she was 'hooked.'
With a busy life combining hard workouts and meals with her family, Patricia looks to be a real name to look out for. Here is her story:
---

"Its important to let yourself know when you need to improve."
Athlete Statistics
Full Name: Patricia Álamo
Weight
Height
Nationality
Profession
115 - 125lbs (52.2 - 56.7kg)
5'2" (157.5cm)
Spanish
Fitness Model, Online coach, Personal Trainer
Era
2010
| | |
| --- | --- |
| Weight | 115 - 125lbs (52.2 - 56.7kg) |
| Height | 5'2" (157.5cm) |
| Nationality | Spanish |
| Profession | Fitness Model, Online coach, Personal Trainer |
| Era | 2010 |
---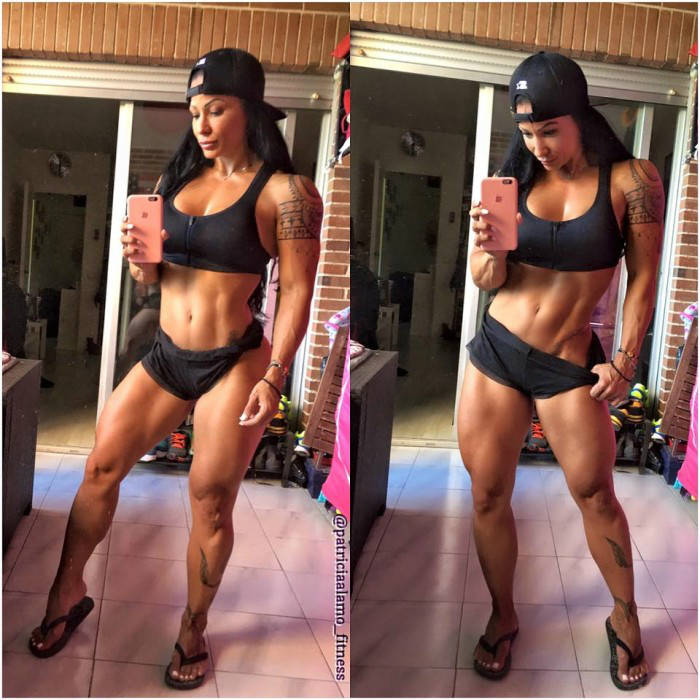 "I thank all those who have tried to hurt me because they have made me stronger."
---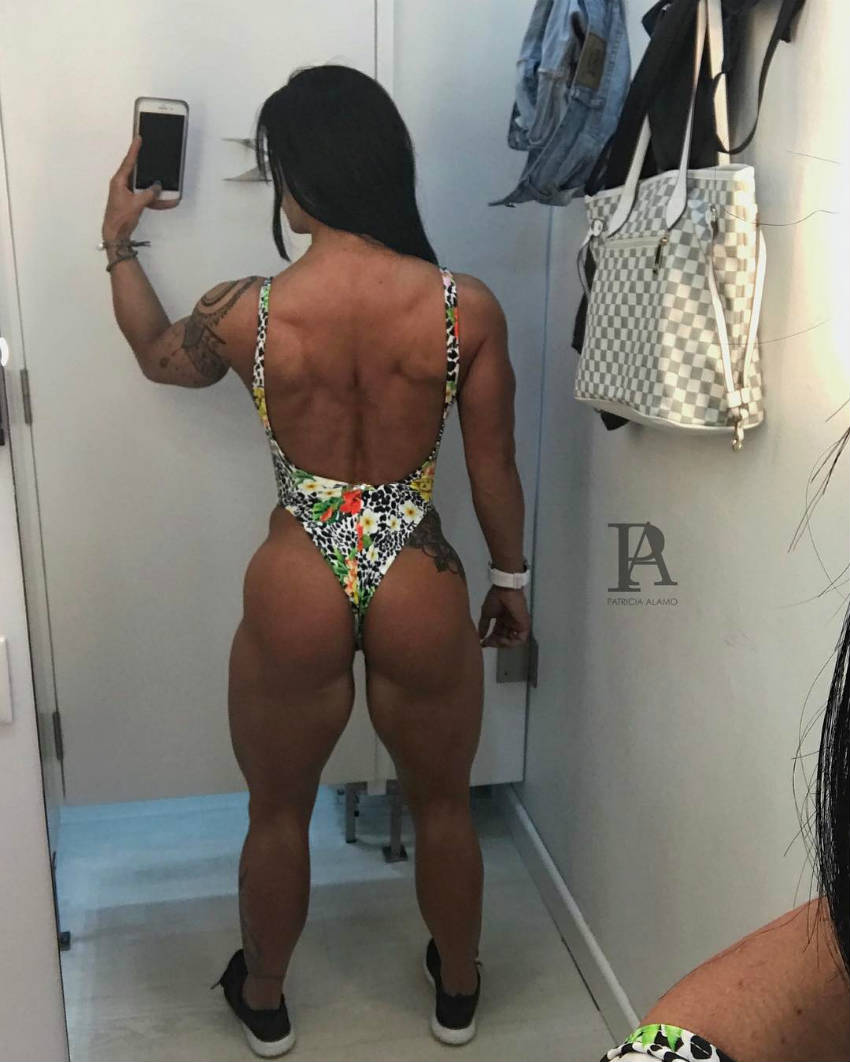 "Walk with the certainty of knowing that each day you are one step closer to reaching what once was only a dream."
Training
Squats
Patricia prides herself on her awesome legs, and core muscles. One of her favorite exercises are the squats. Patricia says this exercise works the whole body when done correctly – such as the glutes, hamstrings, quads, and core. 
Her training routine includes one leg day every week. This way, Patricia makes sure her lower body is constantly growing.
Even though she trains with a lot of intensity most days of the week, she believes rest is crucial to growth. 
Without adequate rest following these heavy workouts, she won't be ready for the next days session. Because of this, she tries to get to get at least 8 hours of quality sleep each night.
Seated Rows
Combined with her leg sessions which put her body in an anabolic state, Patricia also incorporates rested rows into her weekly schedule.
Patricia uses rows to improve her upper body strength for hitting her lats, rhomboids, rear delts, traps, and biceps all at once. In order to see the full benefits of these compound exercises, her pre and post workout nutrition plays a huge role in her success.
---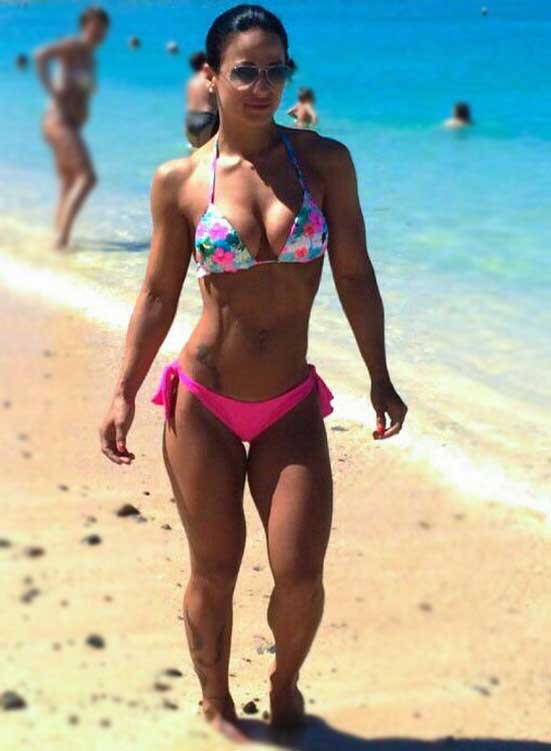 Patricia before on the beach
---

"If you want to get something go for it and do not feel bound by anything or anyone."
Nutrition
Favorite Meal
Patricia knows the importance of nutrition when sculpting a great figure. She eats a traditionally Spanish diet, and regularly provides fans with recipes for protein packed meals. An example of her diet is below.
Patricia's Pasta
Ingredients:
Tomatoes x3
Onion x1
Garlic

Thyme 

1 package of konjac tagliatelle 

100g of veal 

Himalayan salt 
Supplement Stack
Patricia also uses supplements, as she says they're crucial in maintaining her toned figure. She uses them to help her through her daily workouts. Her supplement stack also ensures her immune system is properly functioning. Her usual stack is below.
Pre-Workout
Whey Protein Isolate
Multivitamins
BCAA's
---

"Failure is for those who can't pay the price."
---

"Hard work pays off!"
What we can learn from Patricia Álamo
Patricia Álamo has shown us that with dedication to your goals, you can achieve anything you set your mind to.
She took the decision to change her life around completely, and transformed her diet from unhealthy snacks, to healthy meals and supplements.
After several years of hard work, Patricia also transformed her physique, and in the process, she's become an example to bodybuilders everywhere. She also shows that a focused workout plan can lead to great results.
By working out your own plan for success, you too could build an incredible physique, just like Patricia.