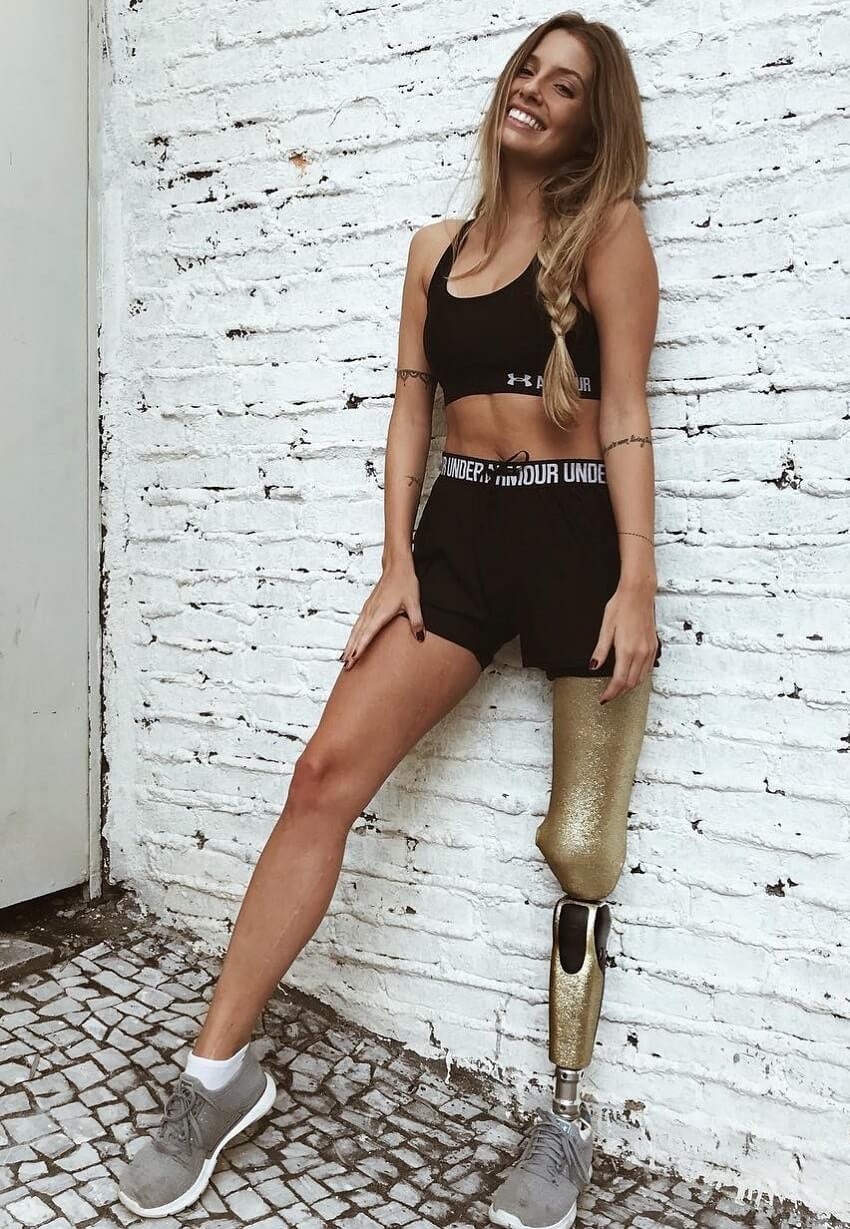 Paola Antonini
Fitness Model
Paola Antonini is a Brazilian fitness model with an incredible story. She lost her leg in a car accident, after a drunk driver hit Paola while she loaded her luggage in the car.
The injuries were so severe that doctors had to amputate Paola's leg and replace it with a prosthesis.
However, despite the tragedy, Paola never let it stop her from pursuing her passions in life.
She's continued to live every day to its fullest, inspiring people from all over the world with her positive spirit and attitude. This is her story:
---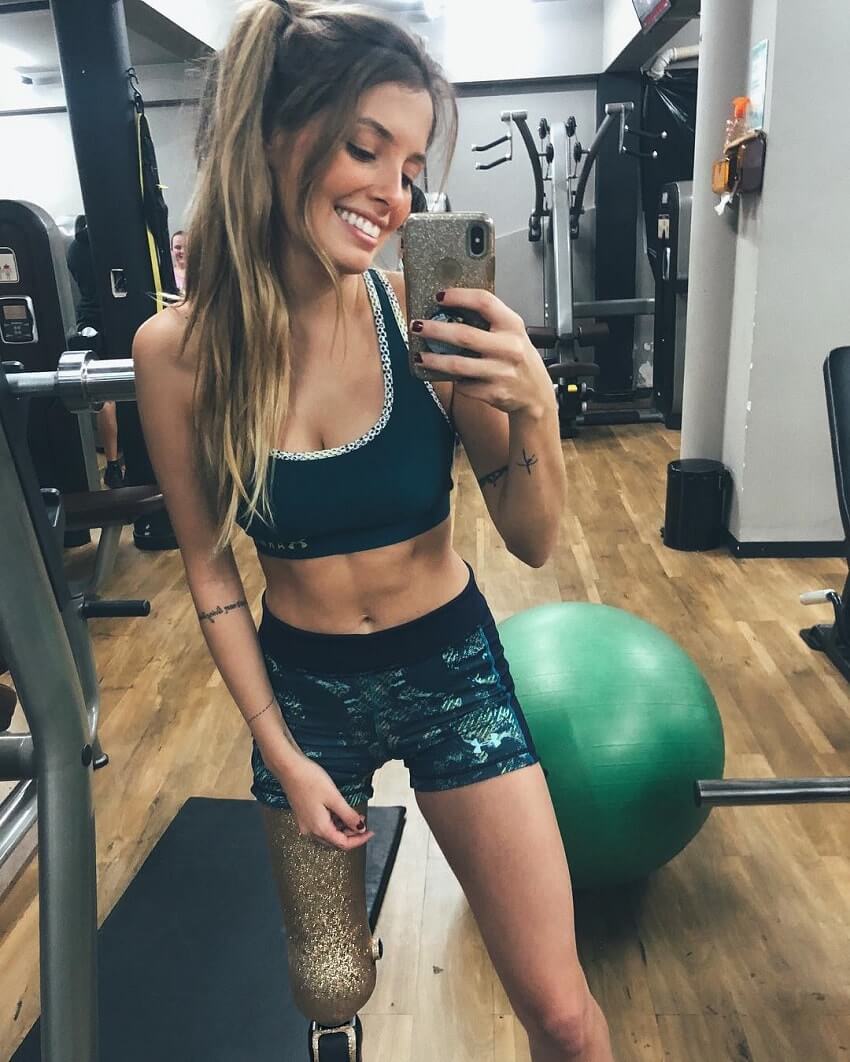 Athlete Statistics
Full Name: Paola Antonini
Weight
Bust
Hips
Waist
115 - 125lbs (52.2 - 56.7kg)
32''
33''
23''
Age
Date of Birth
Nationality
29
May 19, 1994
Brazilian
Profession
Era
Fitness Model
2010
| | |
| --- | --- |
| Weight | 115 - 125lbs (52.2 - 56.7kg) |
| Bust | 32'' |
| Hips | 33'' |
| Waist | 23'' |
| Age | 29 |
| Date of Birth | May 19, 1994 |
| Nationality | Brazilian |
| Profession | Fitness Model |
| Era | 2010 |
---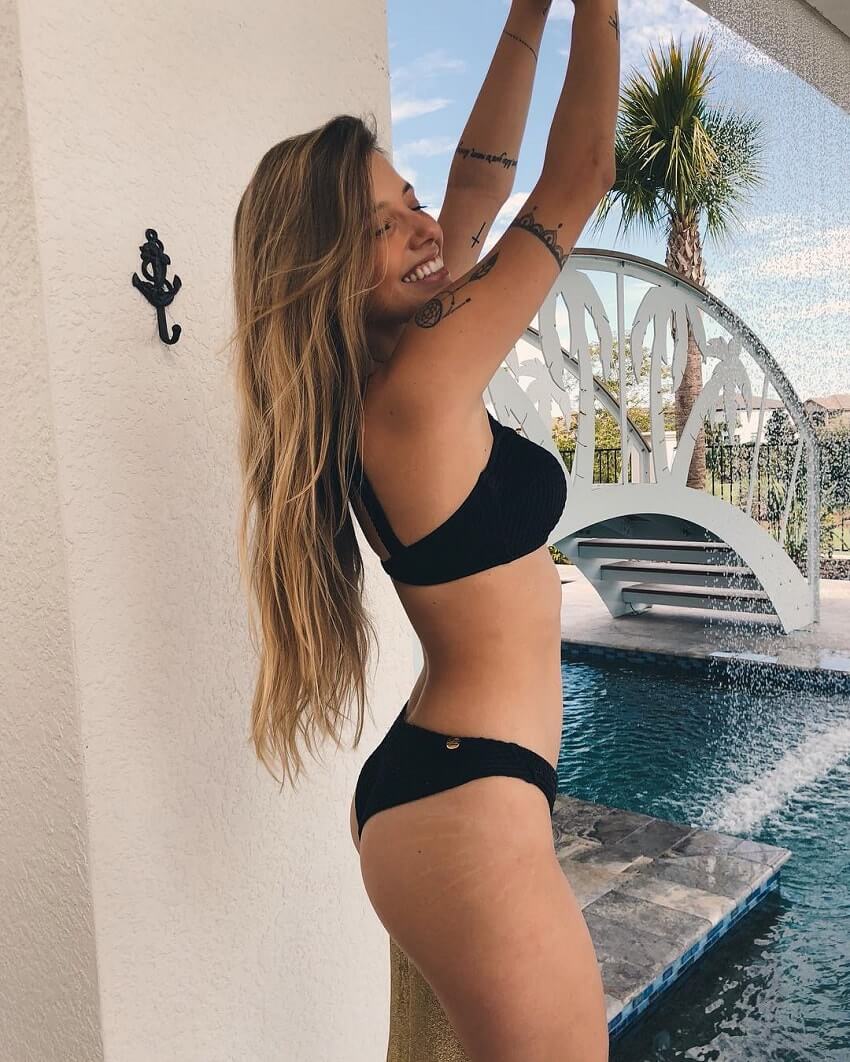 Accomplishments
Successful Fitness Model
Internet Star
---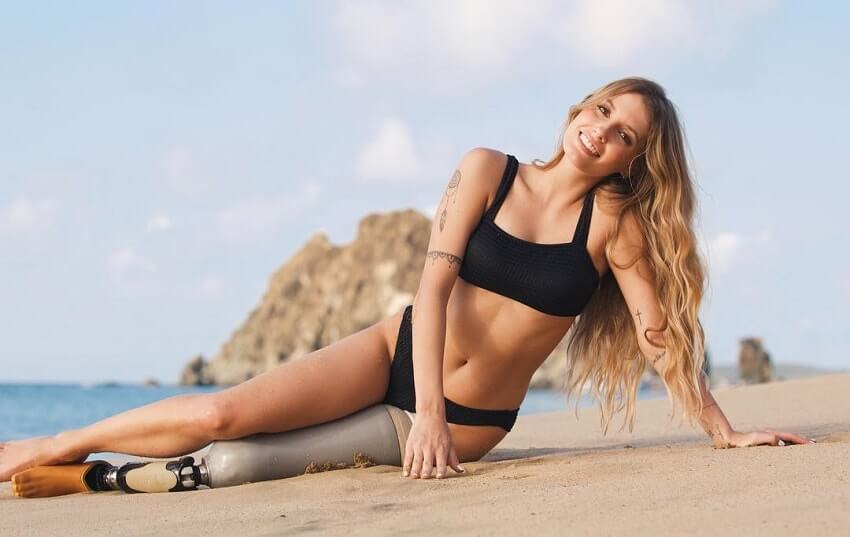 Biography
Early Modeling Days
Paola Antonini was born in May 1994, in Brazil. Thanks to her awesome figure and personality, Paola entered the modeling world at an early age.
Alongside her modeling career, Paola also grew her online presence. She posted pictures of her fit body on social media, attracting numerous followers along the way.
---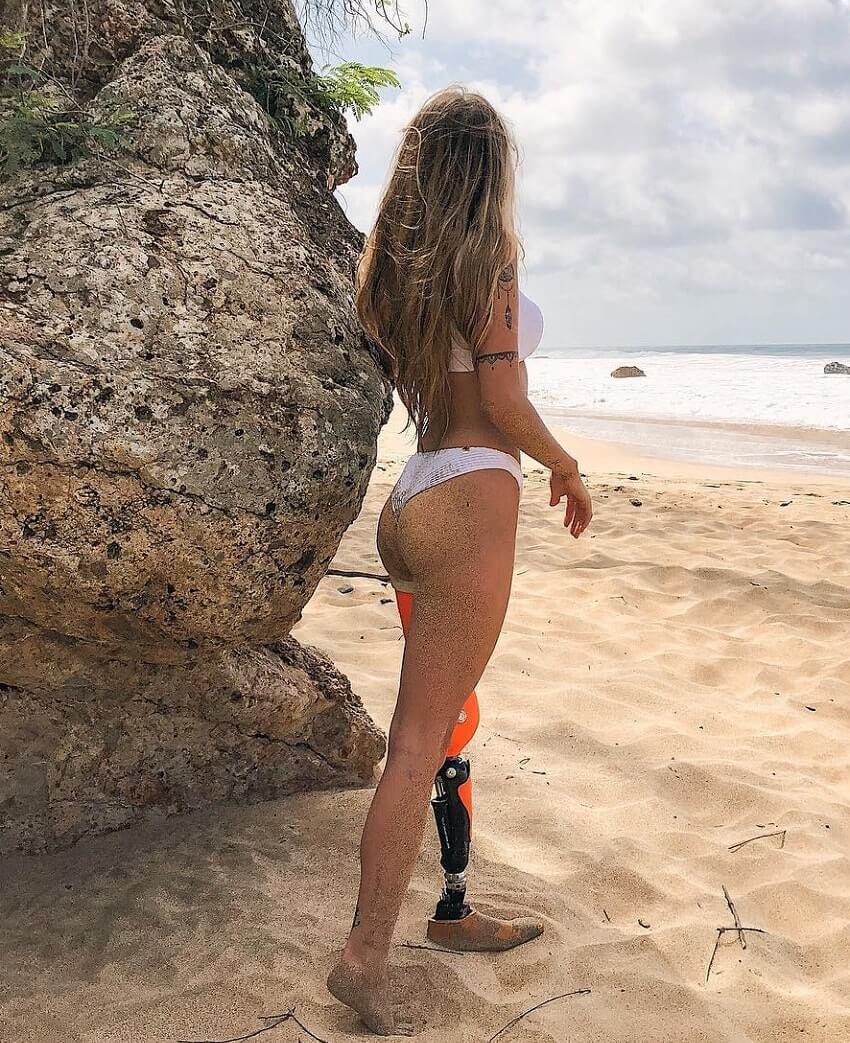 ---
Car Accident
In 2014, Paola and her partner were preparing to travel for New Year's celebration.
As they were putting luggage into their car, a drunk driver crashed into Paola. Her leg was instantly crushed.
Paola was rushed to the nearest hospital where doctors attempted to save her leg. Despite their best attempts, doctors had to amputate Paola's leg below the knee.
After this, Paola had to go through a long and challenging recovery – both mentally and physically. She went to weekly physiotherapy sessions where she learned to walk again.
---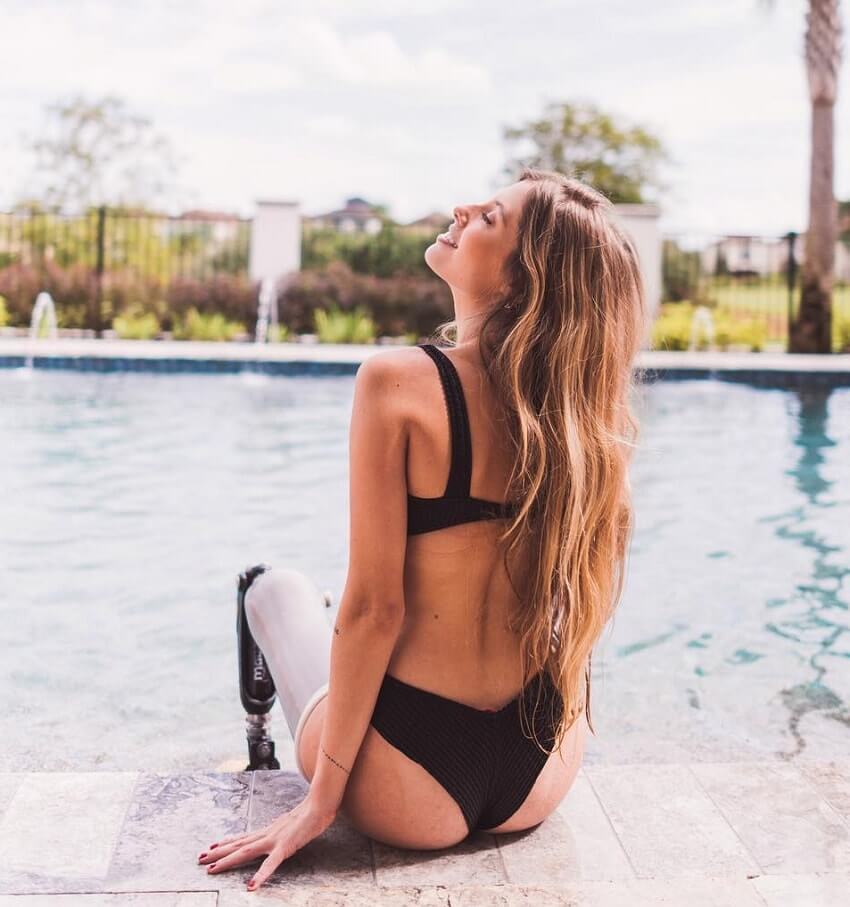 ---
Amputation
Just as Paola was learning to walk again, she was hit with more grim news.
After going for a check-up, the doctor said to Paola that she had to amputate her leg again, this time above her knee.
As a result, Paola went through yet another round of exhausting physiotherapy. And it was during this process that she had a leg prosthesis implanted.
---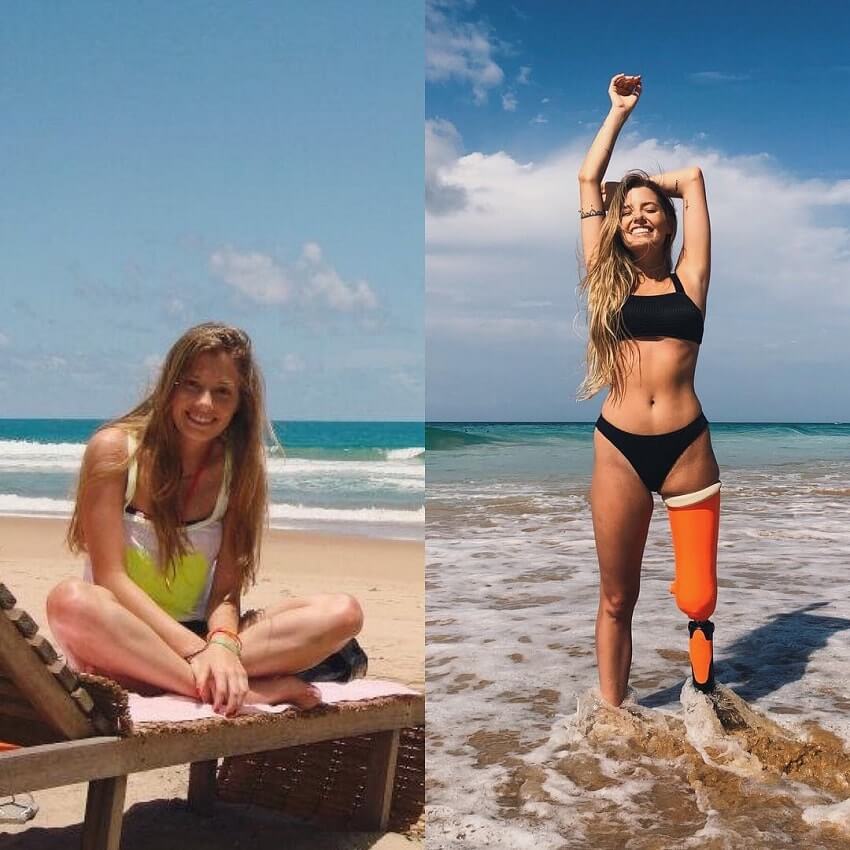 ---
Recovery
Needless to say, the whole process starting with the accident and lasting all the way through the recovery severely affected Paola – both mentally and physically. "I'd never felt such intense pain in my life," she said.
However, while the tragedy cost Paola her leg, she didn't let it destroy her life. Instead, she continued to pursue her dreams in the modeling and fitness industry.
---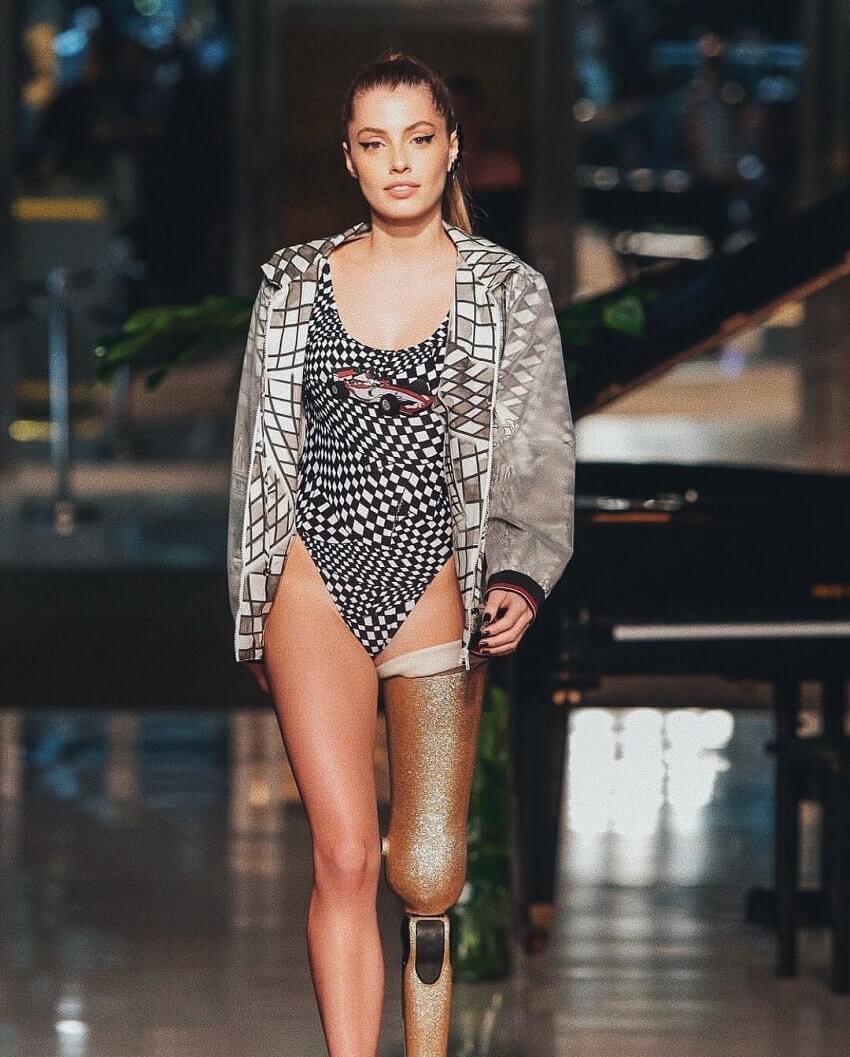 ---
Inspiring Others With Her Story
Despite the terrible events that happened to her, Paola didn't hide it from the world.
In fact, she used social media to share her courage and positive attitude with people who followed her.
A few days after the car accident, Paola posted a photo of herself in a hospital. In the picture caption, she wrote: "Always have hope in God. I wanted to thank you a lot for the prayers and all the affection. I don't see any of this as a tragedy, but rather as a new chance at life. Thank you so much for keeping me alive, and in the end that's what really matters." – Paola Antonini
Paola's positivity continues to inspire everyone who knows her, be it online or in person.
---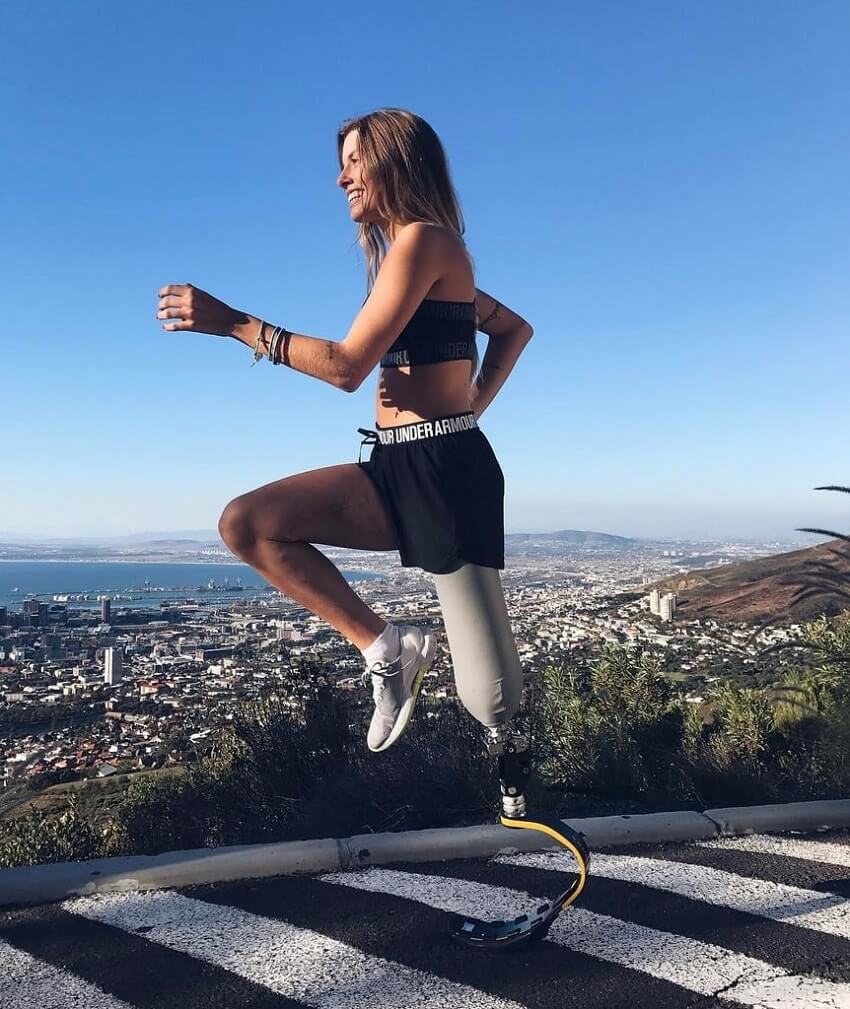 Training
Having a leg prosthesis doesn't stop Paola from doing any exercise. In fact, she enjoys doing all sorts of activities; including weightlifting, running, and swimming.
---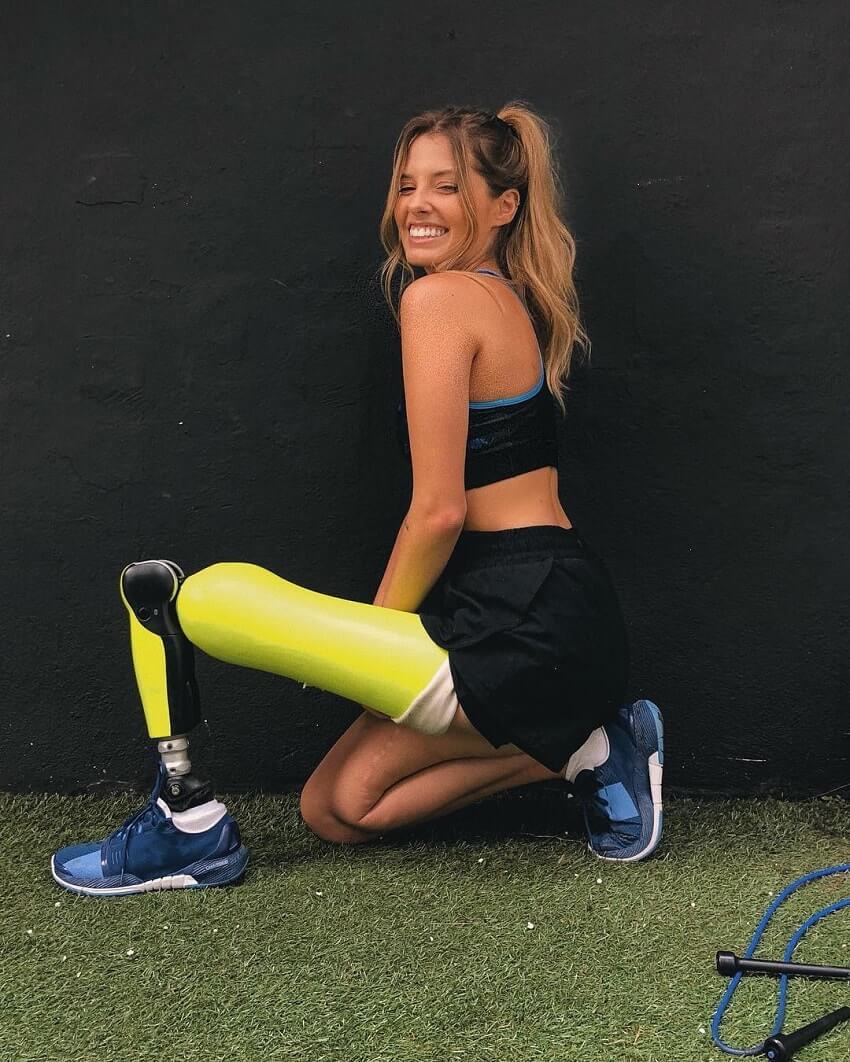 Nutrition
Paola Antonini eats a diet rich in lean proteins, steady-releasing carbs, and good fats. This includes poultry, legumes, nuts, avocados, berries, and vegetables.
For the most part, Paola prepares her own meals. But when she travels, she'll opt for a healthy menu option at a restaurant instead.
---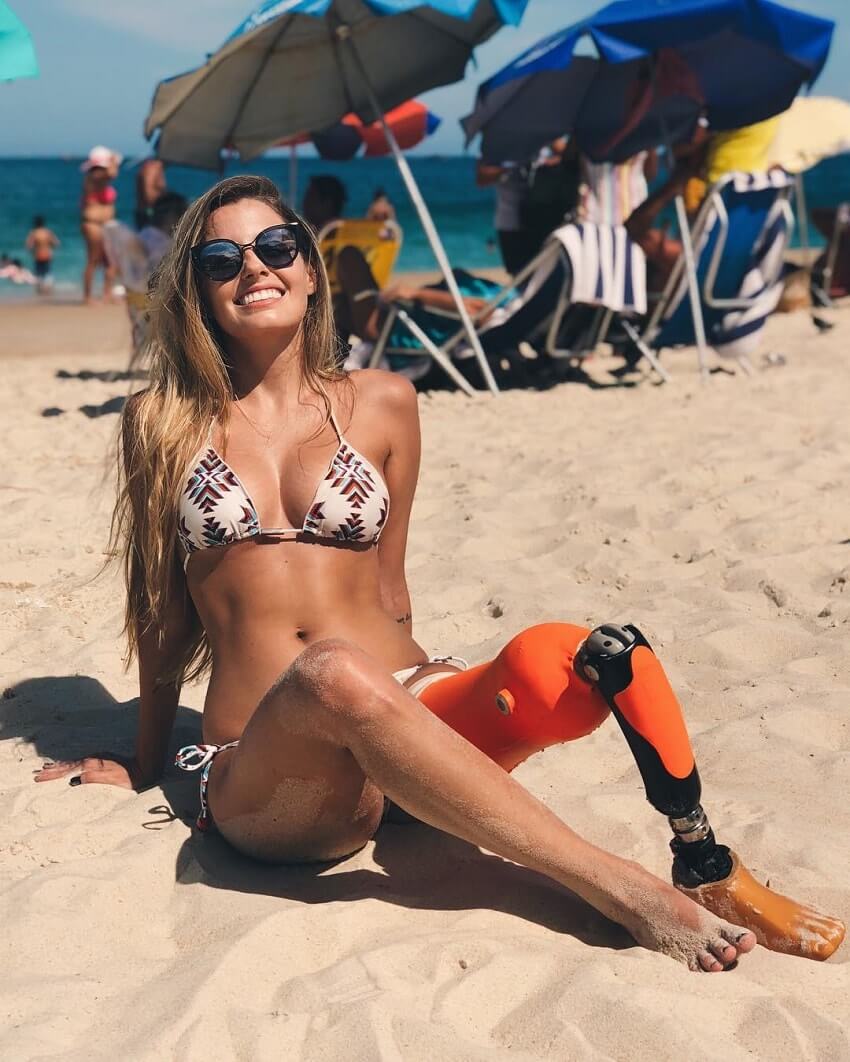 Idols and Influences
Paola Antonini is a huge influence for everyone who's gone through a difficult time in their life.
Reading Paola story helps people put things into perspective, and appreciate everything they have in their lives.
---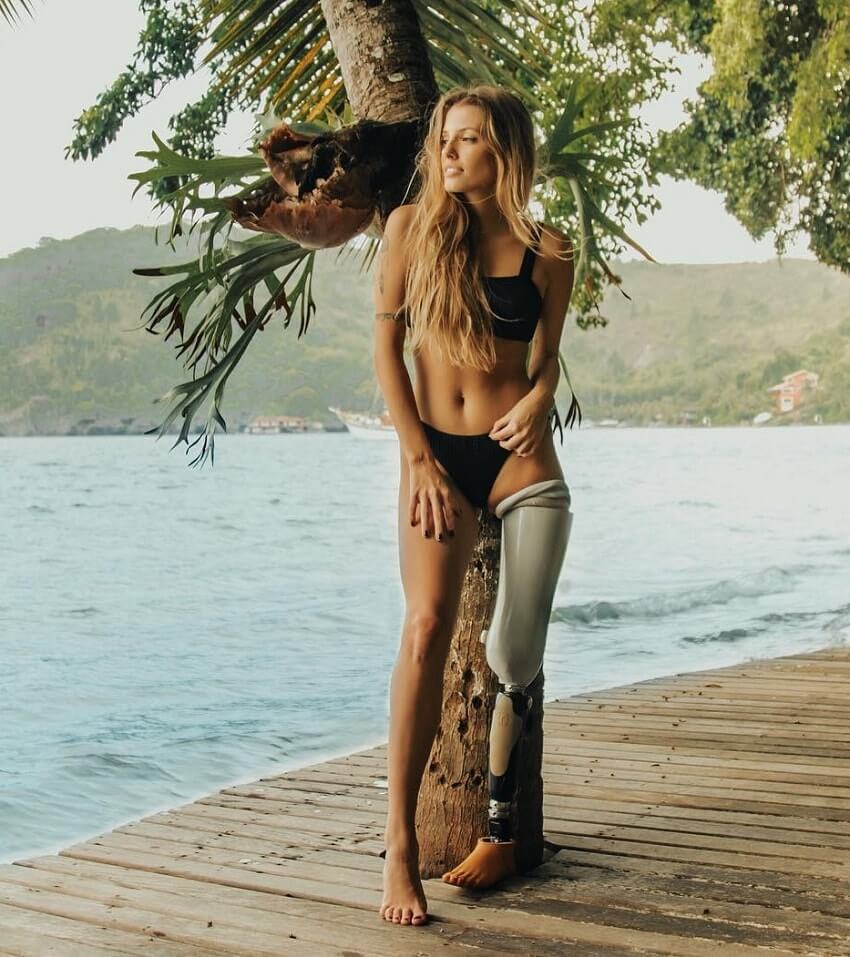 What we can learn from Paola Antonini
If nothing else, Paola Antonini has shown us to never give up, no matter how challenging life might get at times. Paola had her leg amputated after a serious car accident. However, she rebounded stronger than ever to become an inspiration for millions of people.
One key takeaway from Paola's story is to accept what you can't control and do your best to improve things that you can. With this kind of mindset, you too can push past anything that stands between you and your happiness.