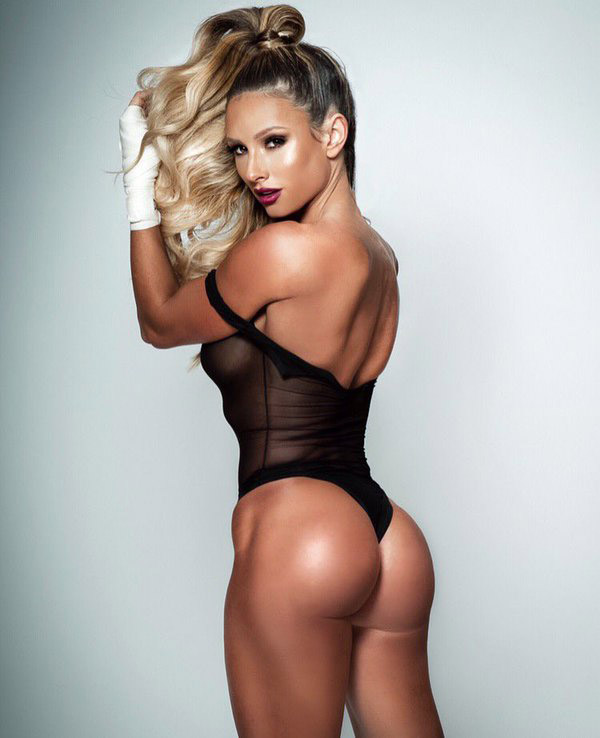 Paige Hathaway
Bikini Athlete, Fitness Model, Personal Trainer
From growing up in Minnesota to becoming an online sensation, Paige Hathaway has gone from being a small town girl to a fitness icon. Her passion for fitness has led her to compete and become a personal trainer, inspiring others to reach their own ambitions.
Paige started training in 2011 and has become an online sensation, with millions following her fitness journey. She has been featured in many fitness magazines, such as Women's Health, and has various Bikini Competitions under her belt.
But it wasn't always easy for Paige – she experienced a very rough childhood. This is her story:
---

"There is nothing more rewarding than sharing your own story and being told it helped empower someone else to achieve his or her goals"
ATHLETE STATISTICS
Full Name: Paige Hathaway
Weight
Height
Year of Birth
Nationality
115 - 125lbs (52.2 - 56.7kg)
5'4" (162.5cm)
1987
American
Profession
Era
Bikini Athlete, Fitness Model, Personal Trainer
2010
| | |
| --- | --- |
| Weight | 115 - 125lbs (52.2 - 56.7kg) |
| Height | 5'4" (162.5cm) |
| Year of Birth | 1987 |
| Nationality | American |
| Profession | Bikini Athlete, Fitness Model, Personal Trainer |
| Era | 2010 |
---

"My experiences over the last few years have allowed me to find out what really matters to me"
ACCOMPLISHMENTS
2011 Ronnie Coleman Classic Class C, 2nd
2012 NPC Oklahoma City Grand Prix Class D, 2th
2013 NPC USA Championships Class D, 16th
2013 NPC Junior USA Championships,  14th
---

"I used to be so ashamed. I hated where I came from. But now, looking back … I see it's made me who I am today. It made me want a lot more for myself."
BIOGRAPHY
Early life and domestic issues
Born and raised in the north of the USA, Minnesota, Paige's family was very unstable. She lived in a trailer with an alcoholic father, surviving off food stamps. Her parents eventually divorced, and the 4-year-old Paige suddenly found herself in the middle of a custody battle.
Her mother was desperate to keep Paige – she left to live with a man in Texas who she had met online, taking Paige with her. It wasn't long until the police tracked her mother down and placed Paige into the hands of her grandmother.
However, this was not the end of her misery. Over the next 13 years of her life, Paige spent her time moving between foster homes and two families.
Her first steps into fitness
As soon as she was old enough, Paige worked several jobs to fund herself through college. Even as a student she had a passion for working out and would train in the university gym on campus whenever she could.
However, she had never paid any attention to her diet. Paige had always been very thin with hardly any muscle tone growing up. Although she'd been playing soccer and keeping active throughout college, nutrition had never been a priority.
She started to accept that being too thin was just as bad as being overweight. Paige became unhappy with her physique and found a new desire to be a fit and strong woman.
This is what first inspired her to kick-start a healthy lifestyle.
Entering her first competition
After being approached by a personal trainer in her gym and told about Bikini competitions, Paige began properly educating herself on nutrition. The conversation with the trainer had left her even more motivated to be fit and strong.
It wasn't long until she decided to enter her first show, the Ronnie Coleman Classic. She stepped up her training intensity.
For the next 4 months, Paige began training and pushing her body more than she had ever trained before. The clock was ticking in a race to be ready for the stage.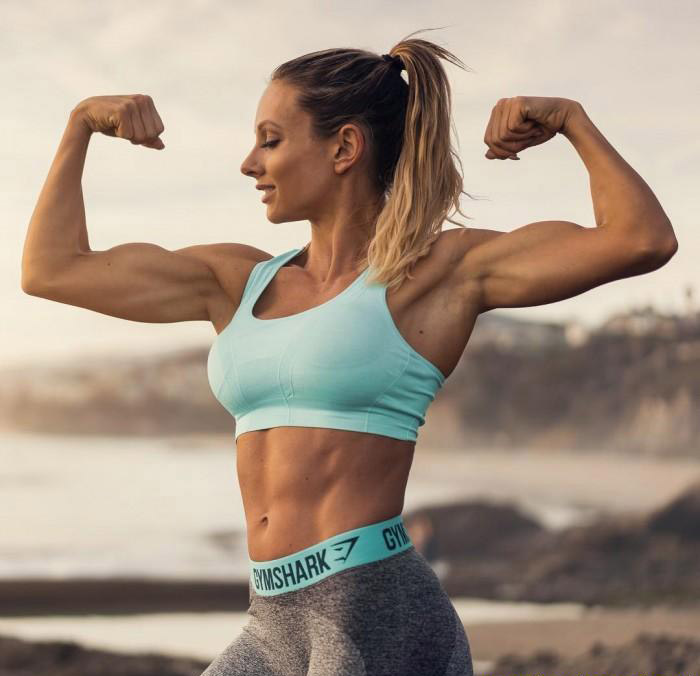 "I knew I wanted to spread health and wellness to individuals"
The Ronnie Coleman Classic
Finally, competition day had arrived for Paige. After months of rigorous preparation, she stepped on the stage of the biggest NPC statewide competition in America.
She didn't win the first place prize, but she earned a place on the podium after being placed second. However, it wasn't just pride that she had taken home from the experience. Paige realized just how much exposure she had gained from the competition, and she was hungry for more.
She set her sights on inspiring others through social media.
Becoming an online sensation
After reaching out to nutrition and bodybuilding companies, Paige became the face of the a supplement company. She became aware of the power of social media by how quickly her following grew and how many people were supportive of her progress.
However, not being satisfied with this new exposure, she decided to create an Instagram profile in 2015 in an attempt to build a bigger fan base. Almost instantly, she found a mass of followers liking her pictures of her physique and workouts.
But she didn't stop there.
Riding high from her Instagram success, Paige decided to create a subscription site and become a personal trainer. She creates personalized training and diet plans for her clients, as well as posting pictures and videos on her website to keep her fan base happy.
---

"As I was trying to build a name for myself in fitness, I also saw the power and reach that social media had. I knew that it was a way I could reach others and could be a powerful tool to inspire other people by simply sharing who I am and my own fitness journey"
TRAINING
Paige is a big advocate of plyometrics whenever she is at home. However, she travels to the gym whenever she can, where she usually trains multiple muscle groups per session. She is also a fan of high reps – she usually sticks to 10-25 reps per set, unless she is training legs where she goes up to 50 reps. Her favorite exercises revolve around her legs and bottom, which she trains the most.
As well as her workout plans, she fits in abs three times a week, on whichever days she feels best. Paige always ends her workouts – except legs – with 15-35 minutes of steady state cardio, making sure to burn off some extra unwanted calories and keep fit. She ends her week with a rest day, to make sure she doesn't overwork her body and let it recover.
A typical week of training would like this:
Monday – Legs (Heavy Weights)
Tuesday – Shoulders and Back
Wednesday – Legs (Plyometrics)
Thursday – Shouders and Chest
Friday – Back and Biceps
Saturday – Chest and Triceps
Sunday – Rest Day
---

"Personal fitness became a natural and very healthy rebound. I quickly fell in love with lifting"
NUTRITION
Paige usually keeps herself on a strict diet to stay lean all-year-round. Her favorite healthy food are red bell peppers.
However, she does let herself have a cheat day, once a week – she enjoys eating a cheese pizza, chocolate and froyo on these days.
"I need a cheat day so I work that much harder when I am on. My go-to is definitely pizza, you name the toppings"
A typical day of eating for Paige will look roughly like this:
Breakfast – Egg whites and oatmeal pancakes with peanut butter
Snack 1 – 2 chicken strips with a tablespoon of salsa
Lunch – 2 slices of Ezekiel bread, 2 cups of spinach, 1 cup chopped chicken with Wishbone balsamic vinegar, 1 small apple
Snack 2 – 1 scoop of protein with water, 5 celery sticks with 2 tablespoons of peanut butter
Evening Meal – 4 oz tilapia, 1 cup asparagus
---
Editor's Tip

Inspired to reach your maximum potential like Paige? Read our in-depth guide on how fat burner supplements can really up your game!

---

"I knew that if you want something you have to do whatever it takes to make it happen. Don't wait for someone to open the door. Build your own door, make your own entrance and create your own path. Empower yourself and hold yourself accountable"
---

"I knew that if you want something you have to do whatever it takes to make it happen."
What we can learn from Paige Hathaway
Paige has showed us that anyone can make it, regardless of your upbringing or where you come from. She battled through many problems as a child to come out stronger and become a fitness icon.
An important lesson we can take away from Paige's experience, is to set yourself high ambitions and always do everything that you can to reach your goals.