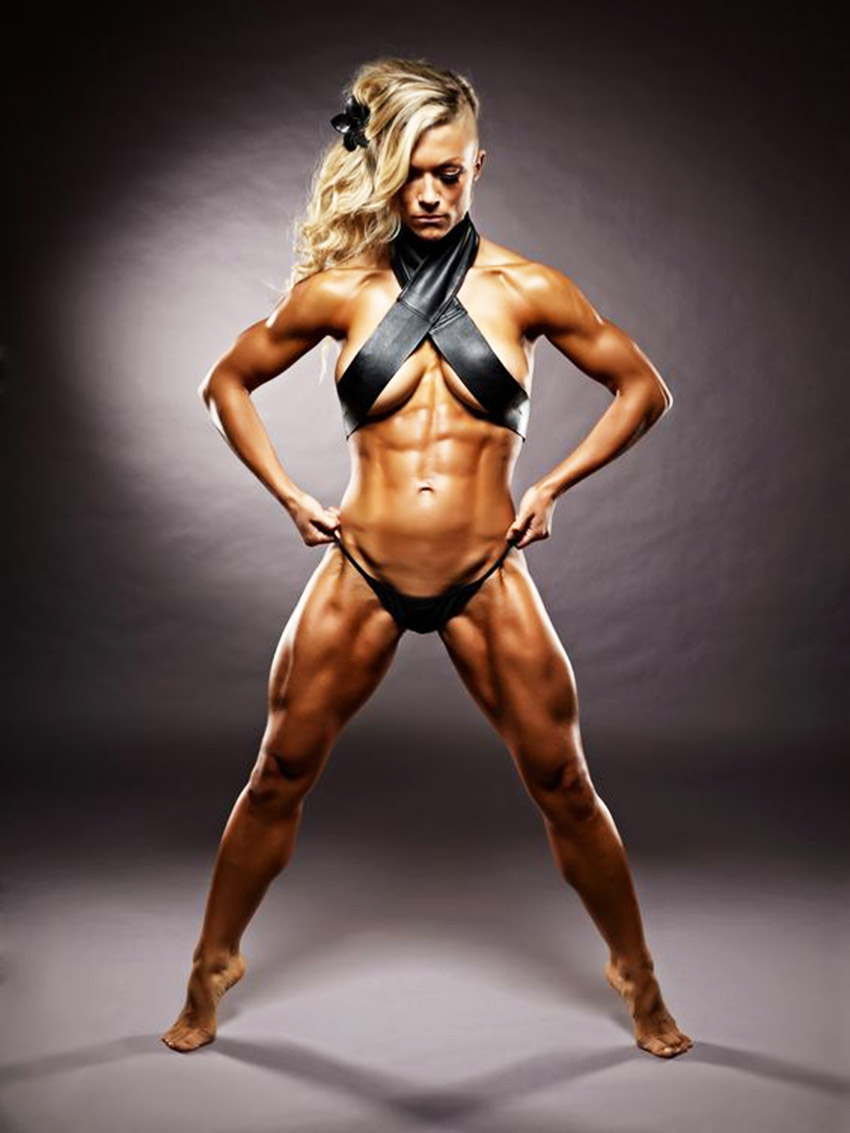 Olivia Moschetti
Figure Athlete, Personal Trainer
From high school sports to figure competitions, Olivia Moschetti has become an online sensation and a fitness icon.
She began her journey in 2012 and has since placed in numerous figure competitions. In 2013, she decided to become a personal trainer helping others to chase their dreams.
This is her story:
---
 
Athlete Statistics
Full Name: Olivia Moschetti
Weight
Height
Year of Birth
Nationality
135 - 145lbs (61.2 - 65.8kg)
5'5" (165cm)
1990
American
Profession
Era
Figure Athlete, Personal Trainer
2010
| | |
| --- | --- |
| Weight | 135 - 145lbs (61.2 - 65.8kg) |
| Height | 5'5" (165cm) |
| Year of Birth | 1990 |
| Nationality | American |
| Profession | Figure Athlete, Personal Trainer |
| Era | 2010 |
---

"My favorite thing about the fit life is the way that it makes you feel, being healthy and fit makes a positive person. You love the way you feel on the inside and the way you look on the outside"
---

Accomplishments
Competitions
2012 Colorado's Warrior Classic, 1st place overall Figure, 2nd place overall Women's Physique
2013 NPC Junior National Championships, Physique, 7th
2013 Colorado State Championships, Figure, 2nd
2013 USA's Las Vegas, Figure, 13th
2014 NPC Junior National Championships, Figure, 7th
2014 NPC National Championships, Figure, 11th
---

"Genetically, I've always been able to put on muscle quickly, but I have also been an athlete my entire life and have been weightlifting since middle school. It didn't happen overnight"
---

Biography
Early Years
Born and raised in The Centennial State, Colorado, Olivia Moschetti had always been a keen sportswoman growing up, taking part in soccer, basketball, and athletics during high school.
Although she was fit and healthy, Olivia became unhappy with her appearance.
First Competition
Oliva began following various Bikini Athletes on social media and found the motivation to begin her fitness journey. After years of intense training and preparation, she entered her first competition in 2012. At 22-years-old, Olivia won both the Figure and Physique divisions and taking home the overall title.
Personal Training
With numerous competitions under her belt, in 2013, Olivia started using her experience as a competitor to help others achieve their ideal body by becoming a personal trainer.
By 2016, at the age of 26, Oliva had gained recognition for her hard work – she's been admired on online forums for her aesthetic build, while accumulating a mass of followers on social media.
---

Idols and Influences
Olivia takes most of her inspiration from people outside of the fitness world –  those that overcome sickness and adversity, reaching their personal goals. This is what pushes Olivia to better herself.
However, Olivia names Dana Linn Bailey as one of her idols that motivated her to begin training.
---

"Building a consistent client base is by far the biggest challenge in starting my own personal training business.

It is sometimes difficult trying to help people understand the importance of consistency in their training and diet. We have to give people courage; they can't be afraid to get help"
---

What we can learn from Olivia Moschetti
Olivia has taught us to work hard to fix any problems and achieve our goals. She became unhappy with her physique and worked hard to transform herself into a competitive Figure Athlete.
One thing we can take away from Olivia, is that you should always help others whenever you can – she began giving back to the industry by becoming a personal training after gaining experience as a competitor.