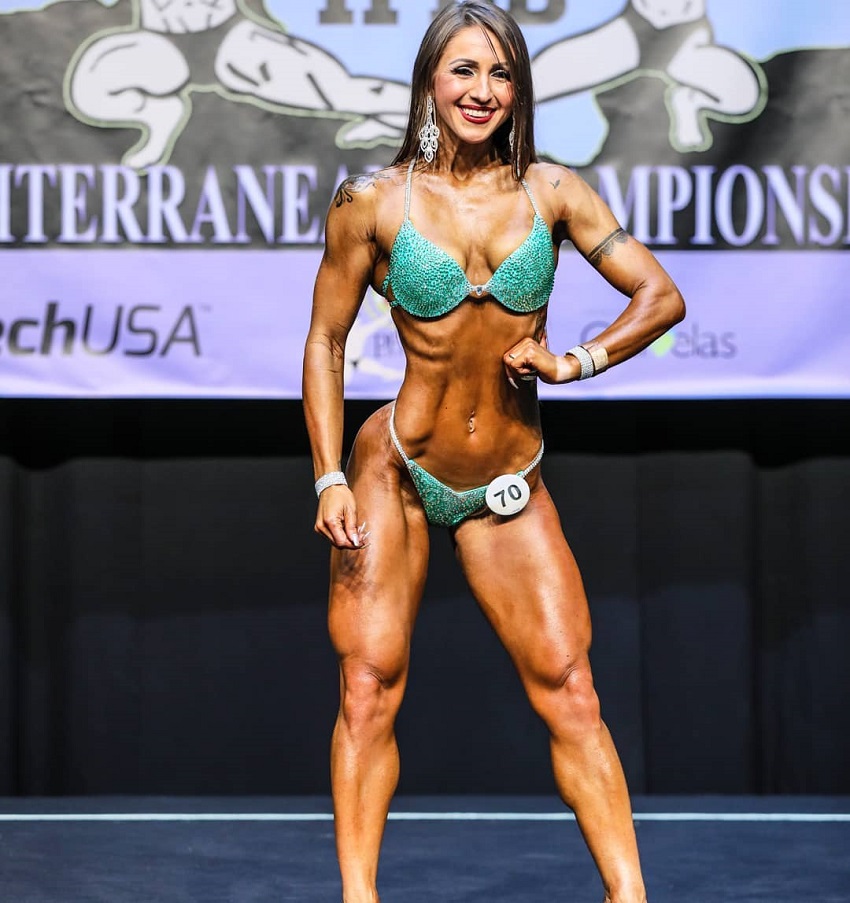 Olena Starodubets
Fitness Model, Welness IFBB Athlete
Olena Starodubets is a famous fitness model from Ukraine but now residing in Portugal. With her curvy legs and glutes, she sets the benchmark for other women who aspire to become fitter.
Olena started her fitness journey in 2013, aiming to attain a healthy physique. In the beginning, Olena only weighted 55 kilograms. But with time and dedication in the gym, she achieved an awesome transformation; reaching 64 kg of lean and toned muscle.
Nowadays, she pays it back to the fitness community by filming her video blogs showing the benefits of training and healthy nutrition.
---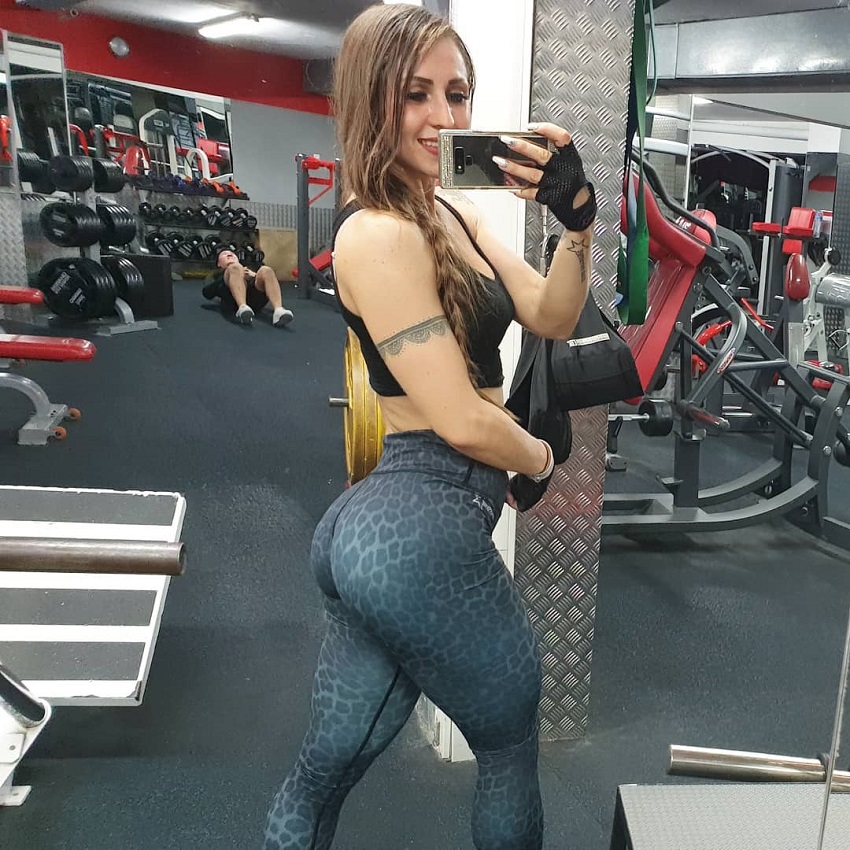 Athlete Statistics
Full Name: Olena Starodubets
Nationality
Profession
Era
Ukrainian, Portuguese
Fitness Model, Welness IFBB Athlete
2010
| | |
| --- | --- |
| Nationality | Ukrainian, Portuguese |
| Profession | Fitness Model, Welness IFBB Athlete |
| Era | 2010 |
---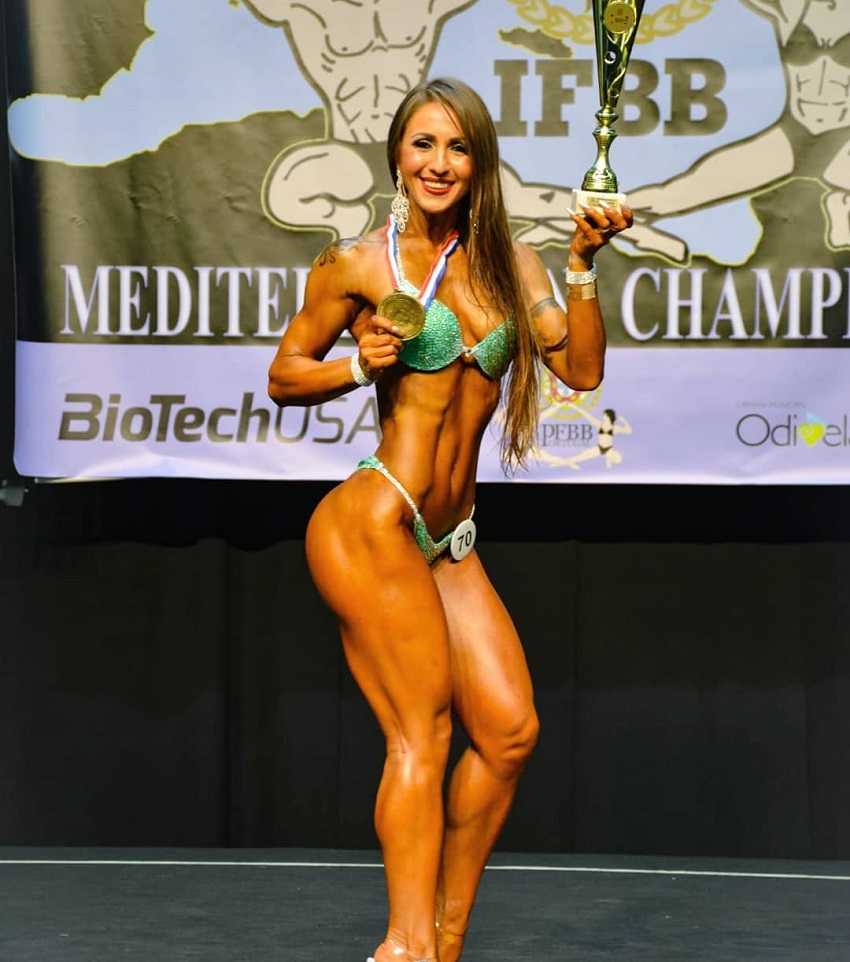 Accomplishments
Fitness Model
Wellness IFBB Athlete
---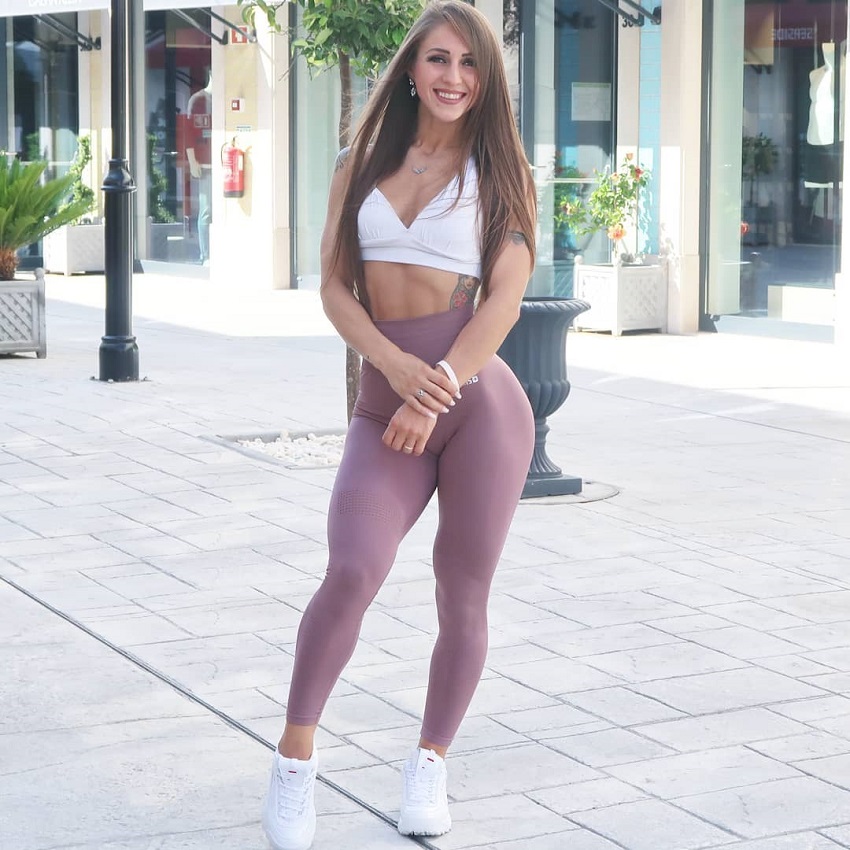 ---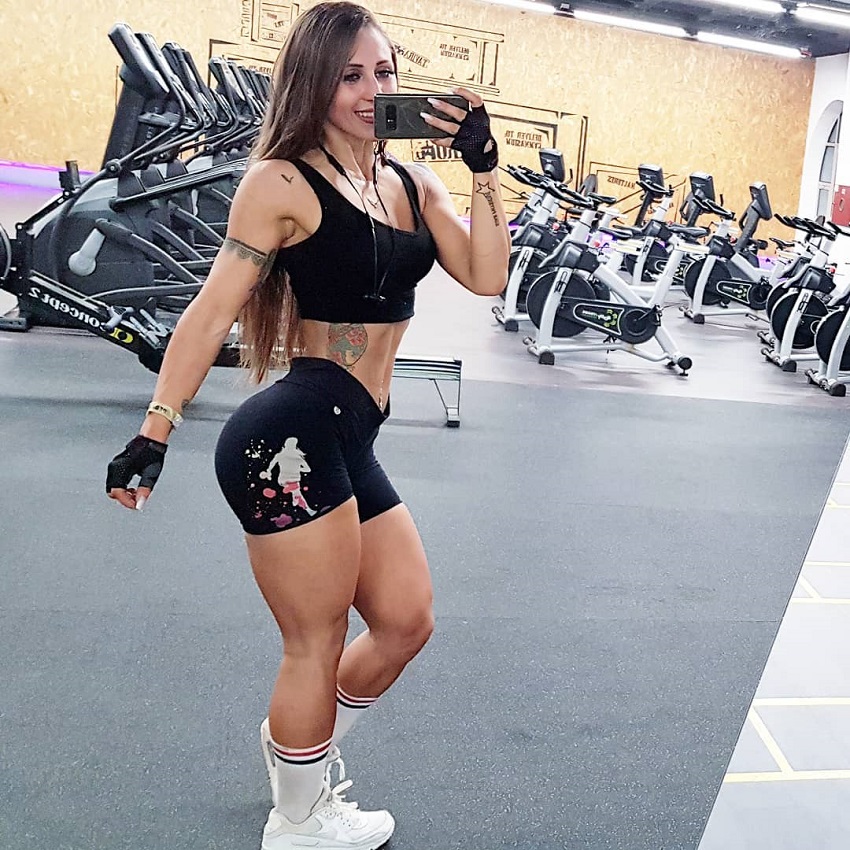 Training
Form Over Everything
Olena Starodubets has always loved to train with heavy weights. That said, having a perfect form is her top priority. That's why she'll reduce the weight if she notices her form suffering.
Olena says that the time-under-tension is the most important aspect in building muscle. Through optimal stretching and contraction of the muscle, the time-under-tension increases.
However, if she would train incorrectly, Olena's other muscle groups would activate to compensate. This, she says, could lead to a lack of results and even muscle injuries.
---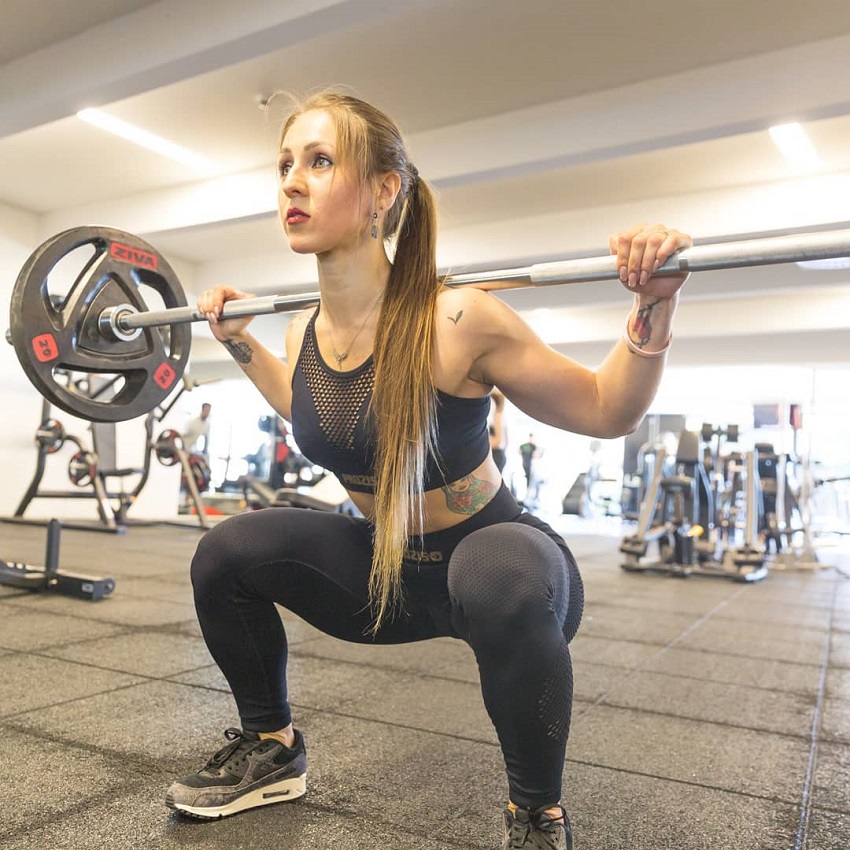 ---
Olena's Take on Cardio
Olena does high-intensity cardio three times per week, with the exception of her rest days.
In some cases, when Olena trains extremely hard, she'll let her body recover for a full week before going back to the gym. She won't do any cardio during this period.
Top Exercises For Fat Loss
Olena's curvy and toned legs are a result of her intense gym sessions. Here are some of her favorite leg and glute exercises;
Smith-Machine Squats – These help Olena isolate her glutes. She alternates between smith machine squats and regular squats every two weeks.
Lunges – Olena does lunges at the end of her glute workouts, using them as a 'finisher' exercise.
Romanian Deadlifts – This is Olena's favorite exercise when it comes to shaping her hamstrings.
---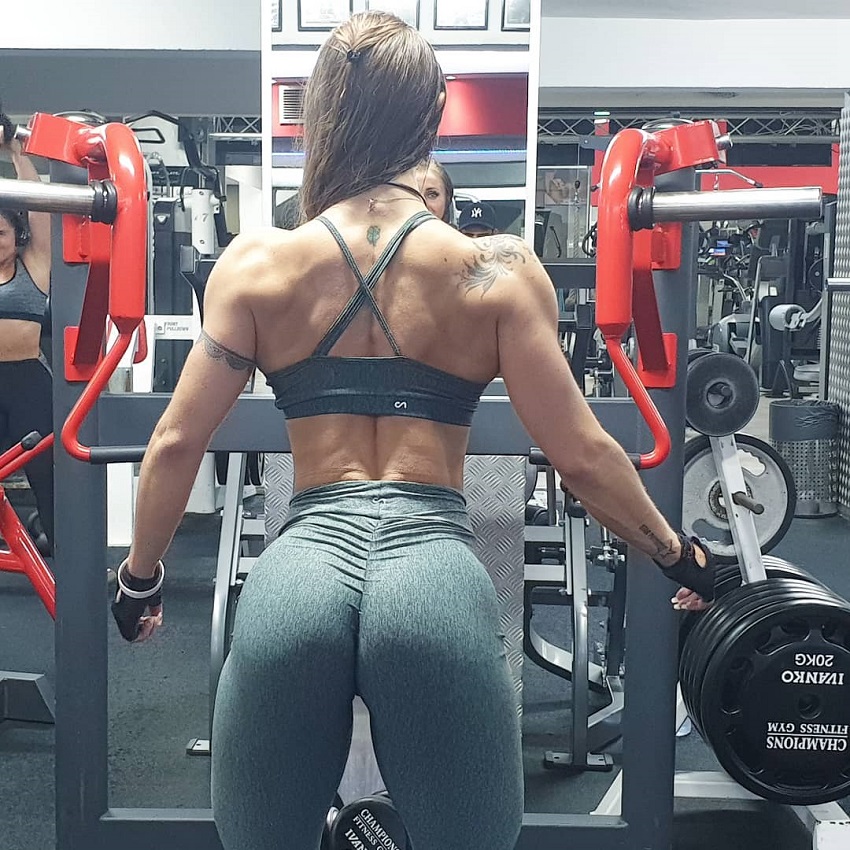 ---
Arm and Shoulder Workout by Olena Starodubets
Cable Biceps Curls supersetted with Close-Grip Bench Press, 3-4 sets of 12 reps
Skullcrushers supersetted with Barbell Curls, 4 sets of 8-12 reps
Triceps Extensions supersetted with Hammer Curls, 4 sets of 8-12 reps
Barbell Overhead Press, 3 sets of 8 reps
Lateral Raises, 3 sets of 10 reps
Front Raises, 3 sets of 10 reps
Rear Delt Flys, 3 sets of 10 reps
---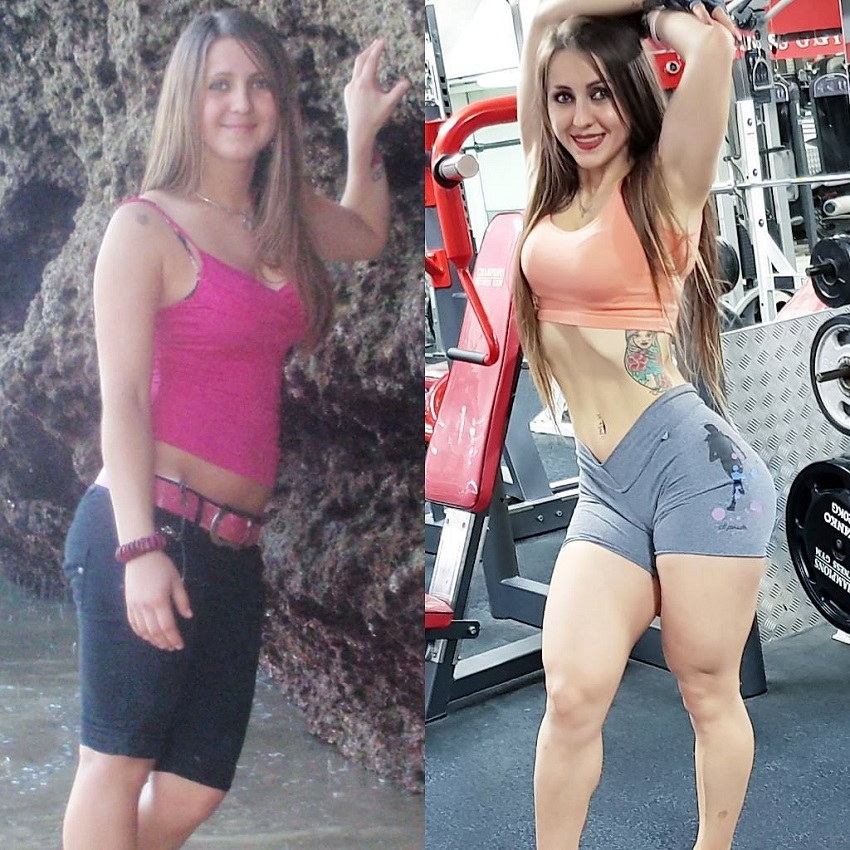 ---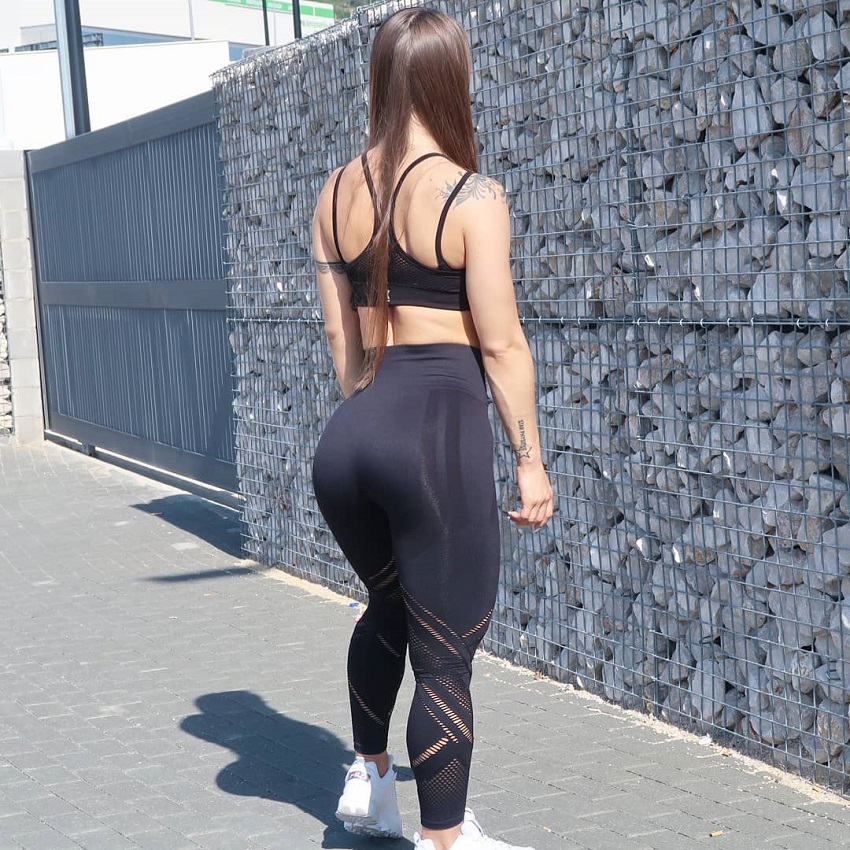 Nutrition
There is a price for having a physique as lean as Olena's. She can't eat a lot of processed foods and sugars.
However, this is something she's got used to over the years and has now fully embraced it as a part of her lifestyle. In Olena's own words; "Healthy and wholesome food is what I love. It's my lifestyle."
Each of her meals is balanced in macros, with carbs being her most important fuel source. Here are some of her favorite foods;
Whole-Wheat Bread
Dark Leafy Greens
Brown Rice
Sweet Potatoes
Berries
Pork
Chicken Breast
Beef
Low-Fat Cheese
Pasture-Raised Eggs
Avocados
Nuts & Seeds
---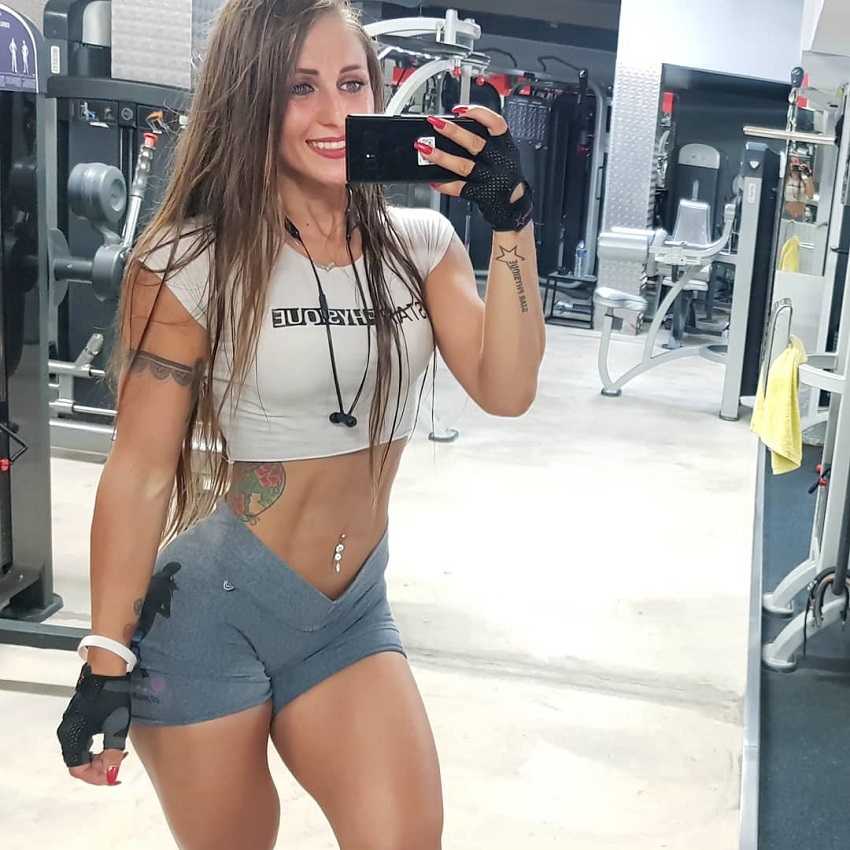 What we can learn from Olena Starodubets
Being an elite fitness model like Olena Starodubets has its price. While some of her friends are partying and having fun, she trains hard in the gym and prepares her meals in tupperware to carry with herself wherever she goes.
This might seem like a real chore to some, but it's quite the opposite for Olena. She enjoys every second of her fitness journey and always looks forward to improving. She believes that the key to longevity in fitness is in actually loving this lifestyle and living it every day.