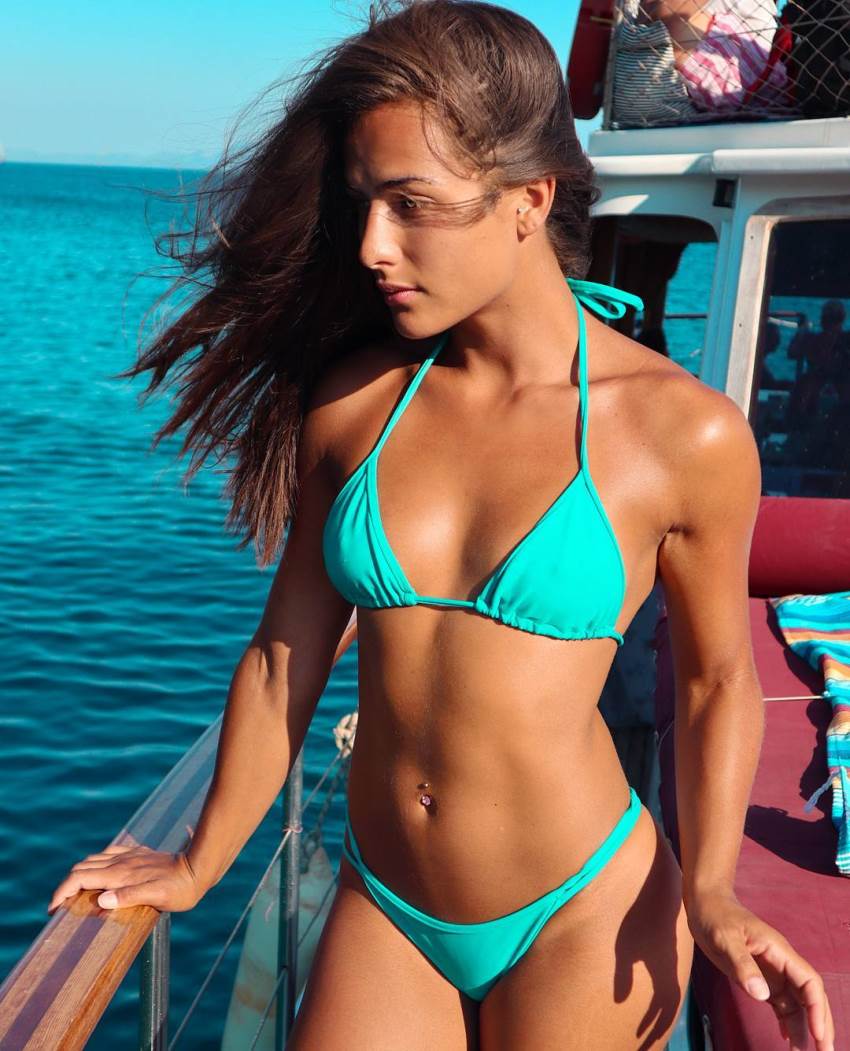 Nochtli Peralta Alvarez
Fitness Model, Police Officer
Nochtli Peralta Alvarez is a half-Dutch half-Spanish fitness model and former police officer who now resides in the Netherlands. She's become known for her stunning looks and her background story.
Growing up, all Nochtli thought of becoming a police officer. Eventually, at the age of 17, her wishes came true. She started working as a street police officer – fulfilling her early childhood dreams.
However, over the years, Nochtli developed a new passion – modeling. As her body type didn't fit the standards of the fashion modeling industry, Nochtli decided to try her luck in fitness.
Ever since then, Nochtli hasn't looked back. She's built a strong social media presence, as well as an awesome career in fitness modeling.
This is her story:
---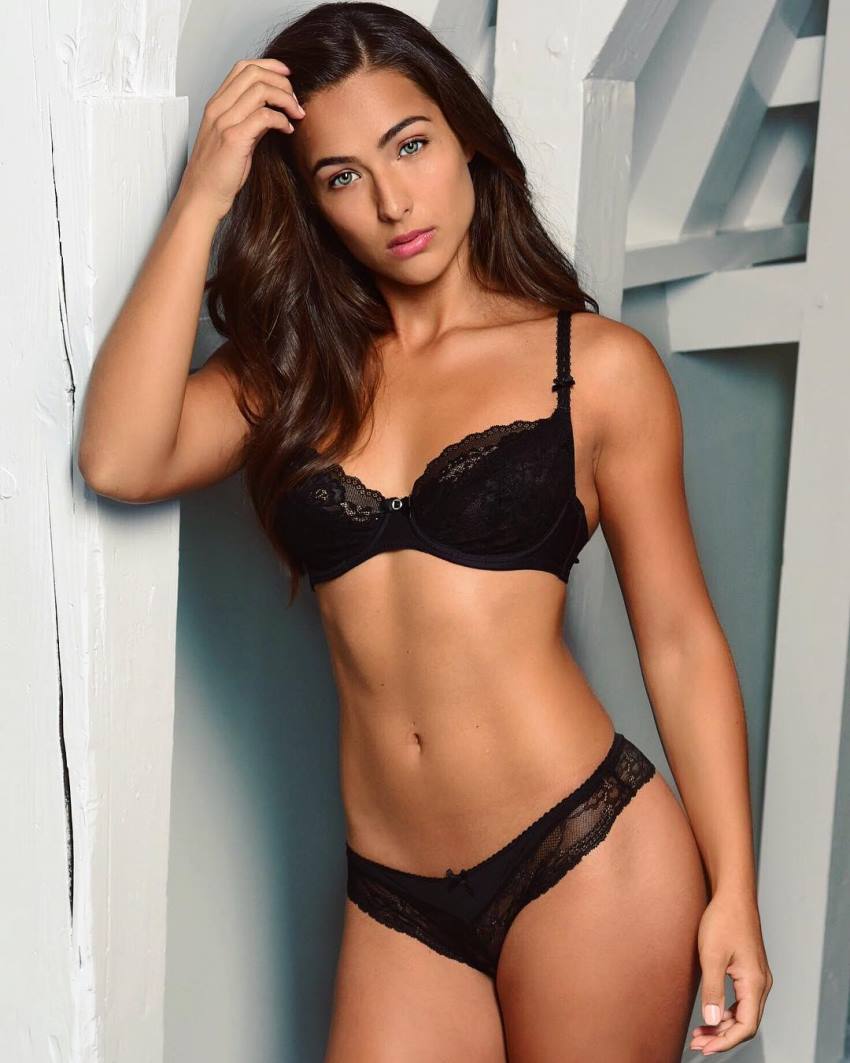 "Even though I'm a model and do this daily. I can still be insecure about some things, sometimes. I think everyone has insecurities and that's completely fine! But it would be nice if that was something social media would show more.

Now it's just teaching people to adjust their self-image to the image that's created for them in pictures and not in real life. So this realization should be good and change your mind about certain things!"
Athlete Statistics
Full Name: Nochtli Peralta Alvarez
Height
Age
Date of Birth
Nationality
5'9" (175cm)
31
February 3, 1992
Dutch
Profession
Era
Fitness Model, Police Officer
2010
| | |
| --- | --- |
| Height | 5'9" (175cm) |
| Age | 31 |
| Date of Birth | February 3, 1992 |
| Nationality | Dutch |
| Profession | Fitness Model, Police Officer |
| Era | 2010 |
---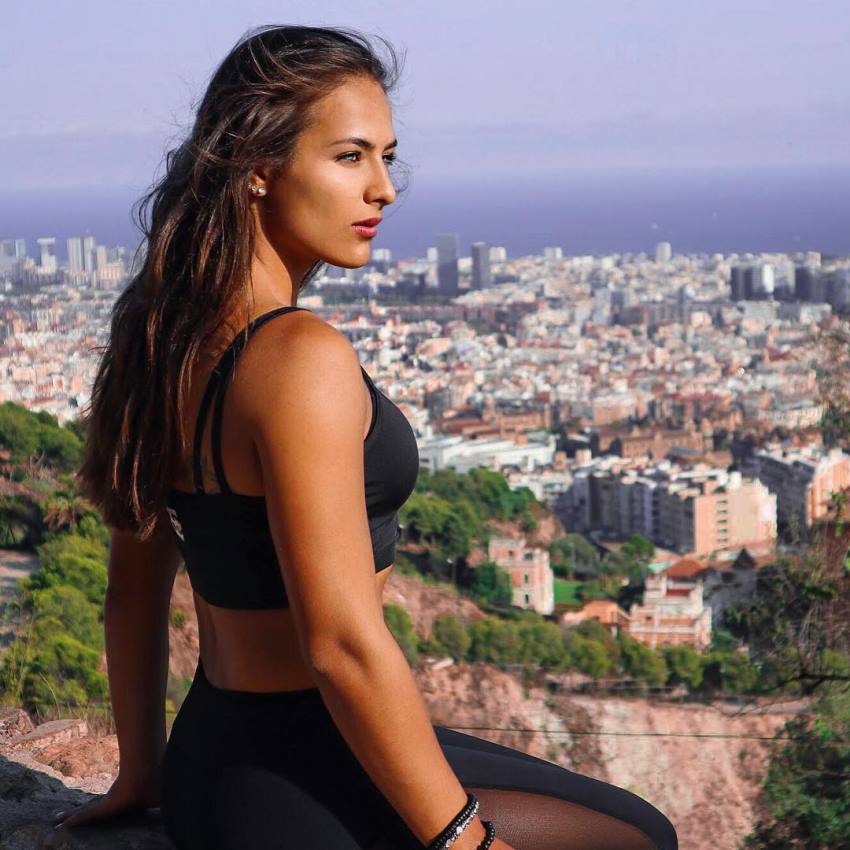 Accomplishments
Most beautiful woman of the Netherlands FHM500
Former police officer
Fitvak A – Personal Training Certification
---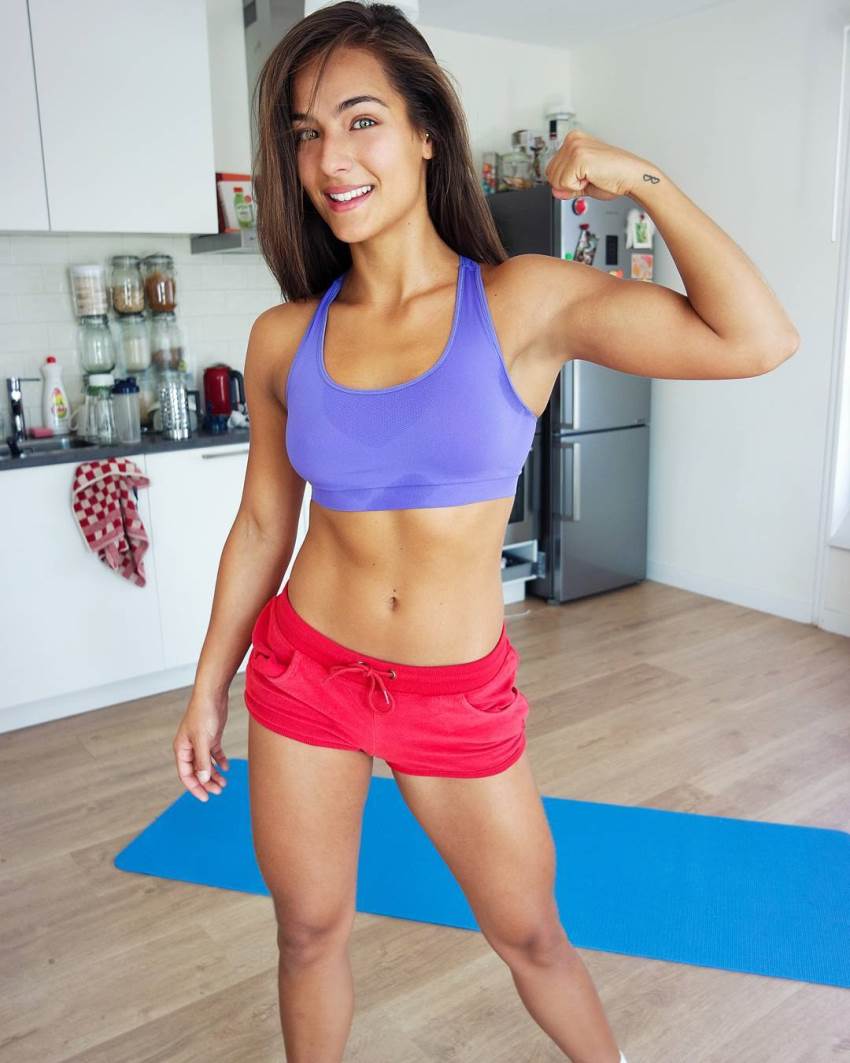 Biography
Joining the Police Force
Nochtli Peralta Alvarez had always dreamed of becoming a police officer as a child. After graduating from high school, at the age of 17, her dream turned into reality. She began working as a street police officer, and as she says;
"I was an officer on the street. I've really been through the most bizarre things, but it was my dream job. It was a grateful job and I will never forget my time there. It has shaped me into the person I am today." 
---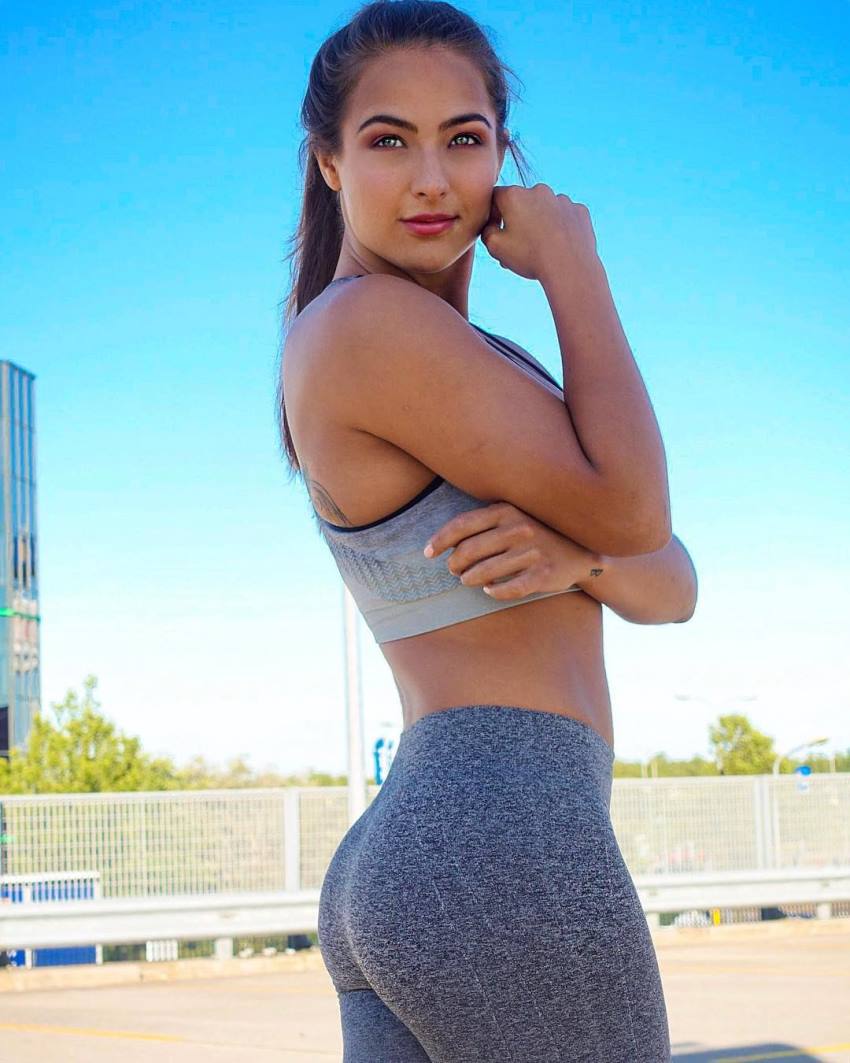 ---
Modeling
Alongside working as a police officer, Nochtli was also a model in the beauty and fashion scene.
However, she remembers how it was difficult for her to find a serious job as she didn't have the 'right' body type. In Nochtli's own words; "It was always very difficult for me to get good jobs because I always was 'too big and chubby'. I know it sounds ridiculous."
Not wanting to change her body type to fit the beauty standards of the fashion industry, Nochtli eventually gave up on her dream of becoming a fashion model.
---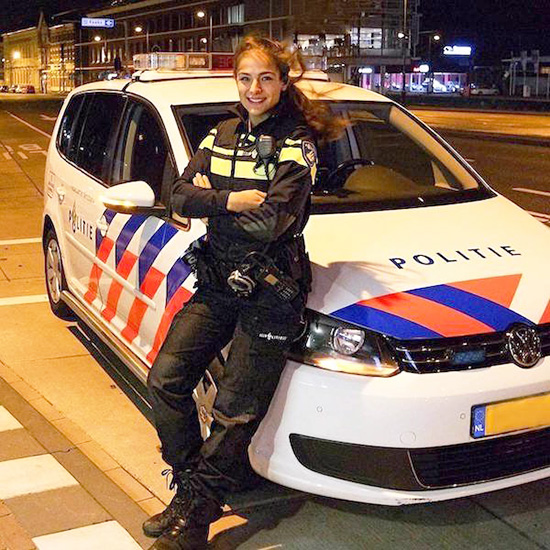 Nochtli Peralta Alvarez working as a police officer.
---
Turning to Fitness
Nochtli says how in a way, giving up on her fashion modeling dream was a 'blessing in disguise', as it allowed her to break through into another modeling industry – fitness.
As Nochtli says, her love for fitness was always present, and after meeting a fitness company which offered her a modeling opportunity – she gladly accepted the offer.
Soon, Nochtli started making breakthroughs in the fitness industry. After months of working on her knowledge of training and dieting, she earned a Fitvak A, personal trainer certification in Netherlands.
From there, Nochtli began creating meal plans and exercise programs; using social media to advertise her services.
---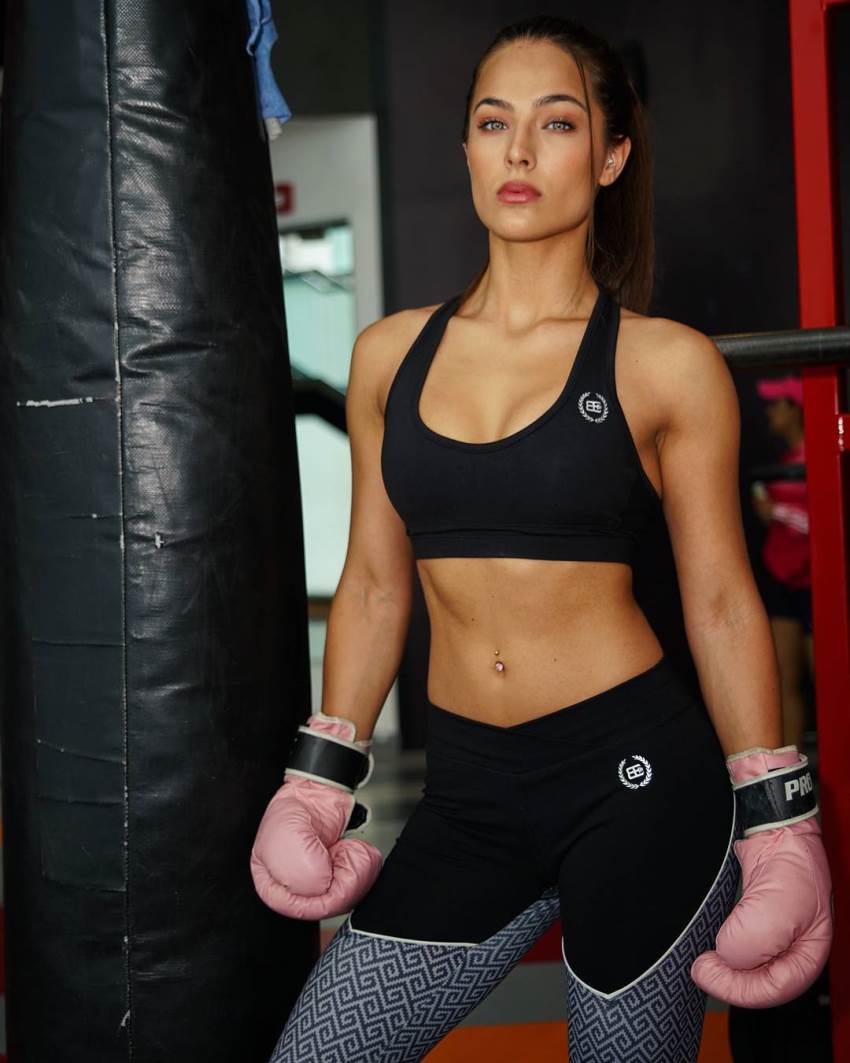 ---
Nochtli Today
Not only has Nochtli improved her health and looks ever since she started her fitness lifestyle. She's also helped a large number of people achieve the same along the way.
With her awesome physique and inspirational posts on the internet, Nochtli doesn't look like she'll be slowing down anytime soon.
---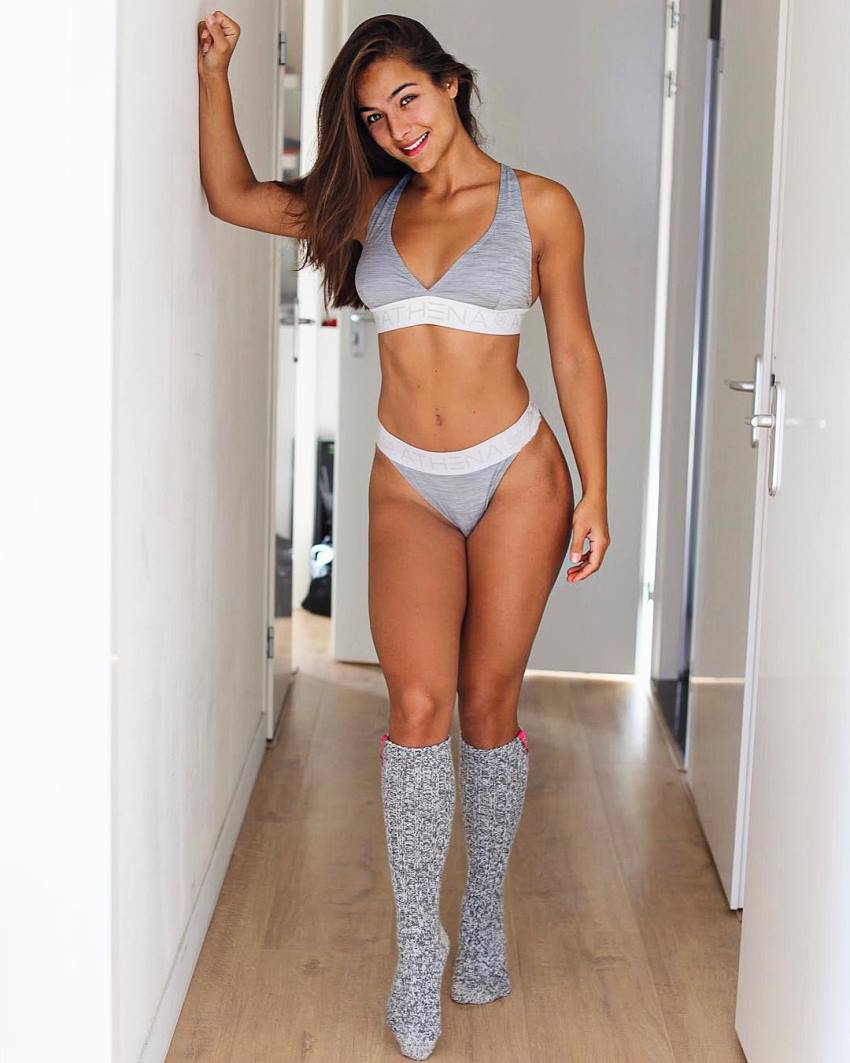 Training
Progressing Over Time
Nochtli trains in the gym five to six days per week. She remembers how when she first started, it was hard for her to stay disciplined and focused on her workouts.
She would spend a lot of time thinking about her everyday responsibilities and problems while she trained in the gym. Needless to say, this resulted in Nochtli having bad workouts, and not feeling good about her progress.
However, Nochtli was able to take this problem in her stride, as she slowly, but surely developed an 'unshakeable' discipline and commitment to her workouts.
Nowadays, she trains with utmost intensity and focus, making each rep in the gym count.
---
---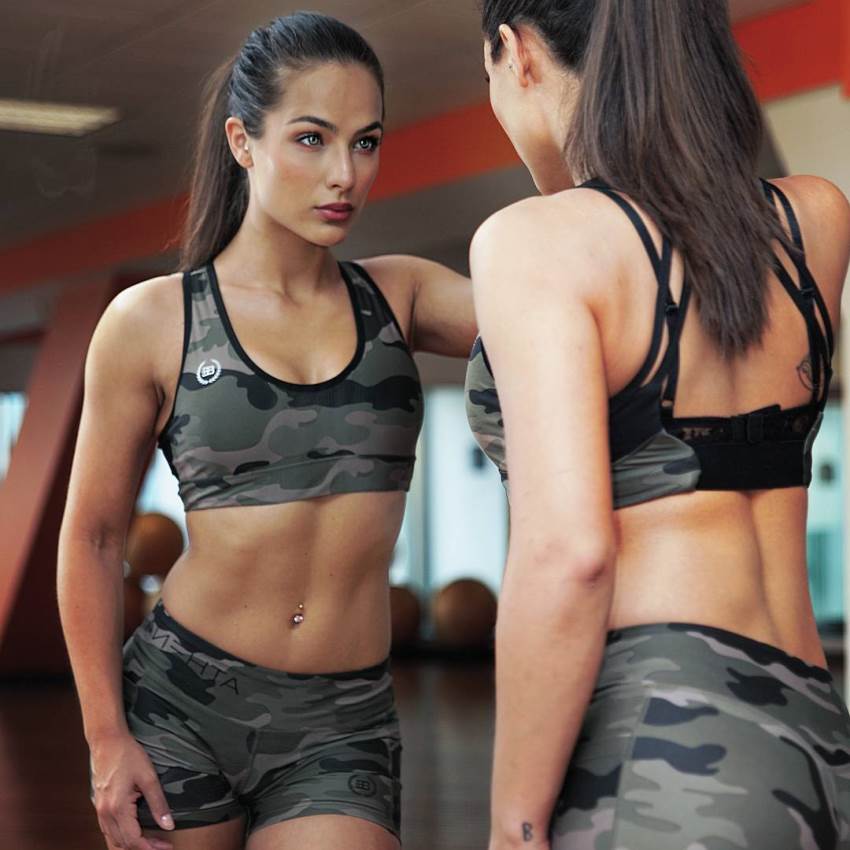 "It took me at least 4 years to find a way, my way, to build good muscles on my body. Highs and lows, ups and downs, a lot of downs. It happens to everyone! So don't be discouraged when it doesn't work out the way you want right away, trust the process. Patience is key and it doesn't happen overnight! So just do the work and the results will handle themselves."
Nutrition
Six days out of the week, Nochtli will only eat the healthiest and leanest of foods. She has no unhealthy or processed foods in her house, only organic and natural vegetables, fruits, grains, and lean meats. This way, Nochtli ensures a constant progress with her goals in fitness.
On Saturdays, however, Nochtli lets loose, and allows herself a meal or two where she'll eat whatever she desires. Which is usually a chocolate spread, or her favorite cookie.
"Doing it this way, I can manage to keep eating clean the whole week and work up to Saturday."
---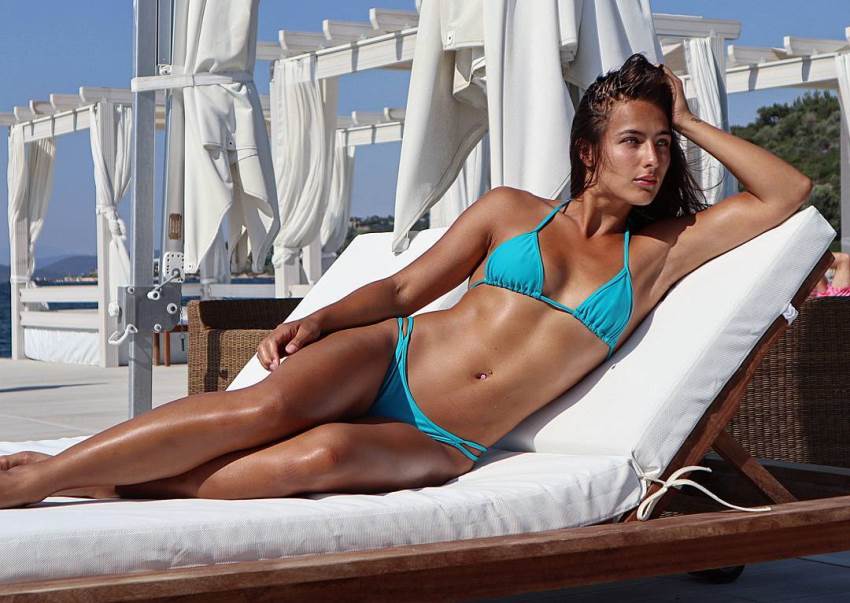 Idols and Influences
Nochtli has learned to rely on herself when it comes to seeking inspiration. There are people who influenced her on her journey, but at the end of the day, it's her own decisions and commitment to her goals that have helped her establish a fruitful career in fitness.
One of the people Nochtli listed as her influence in fitness is her partner. Just like Nochtli, her partner is a fitness enthusiast who continually supports her, and helps her overcome obstacles on her journey.
---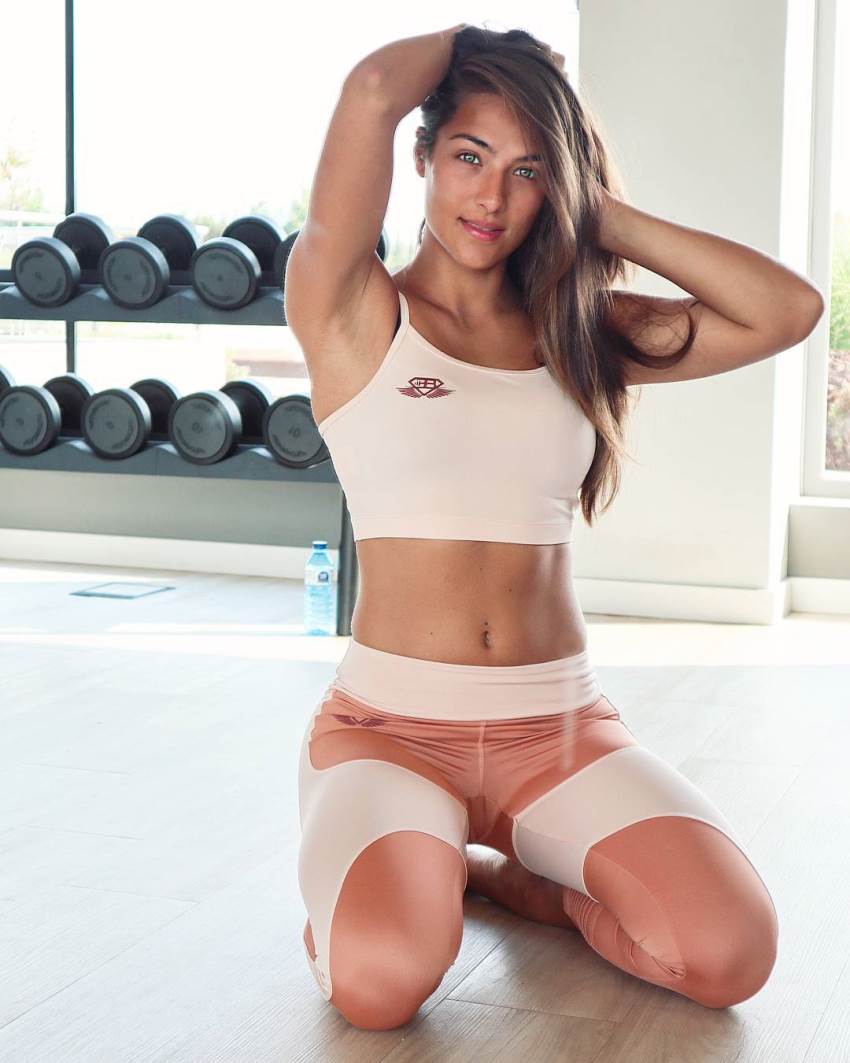 What we can learn from Nochtli Peralta Alvarez
Nochtli Peralta Alvarez initially wanted to become a fashion model. However, after realizing she would have to change her body type and become extremely slim to make it into the fashion industry, she turned to fitness instead.
If there was only one thing we could take away from Nochtli's example, it would be this; believe in yourself, and stand firmly behind every decision you make in life.
"The future is something we cannot predict, but can be bend to our liking when done properly. This means it's good moving out of your comfort zone to grow & create a future you're content with!

And yes that being said… I am freaking afraid to be awkward and uncomfortable trying new things I don't know yet. But look where it has brought me so far."