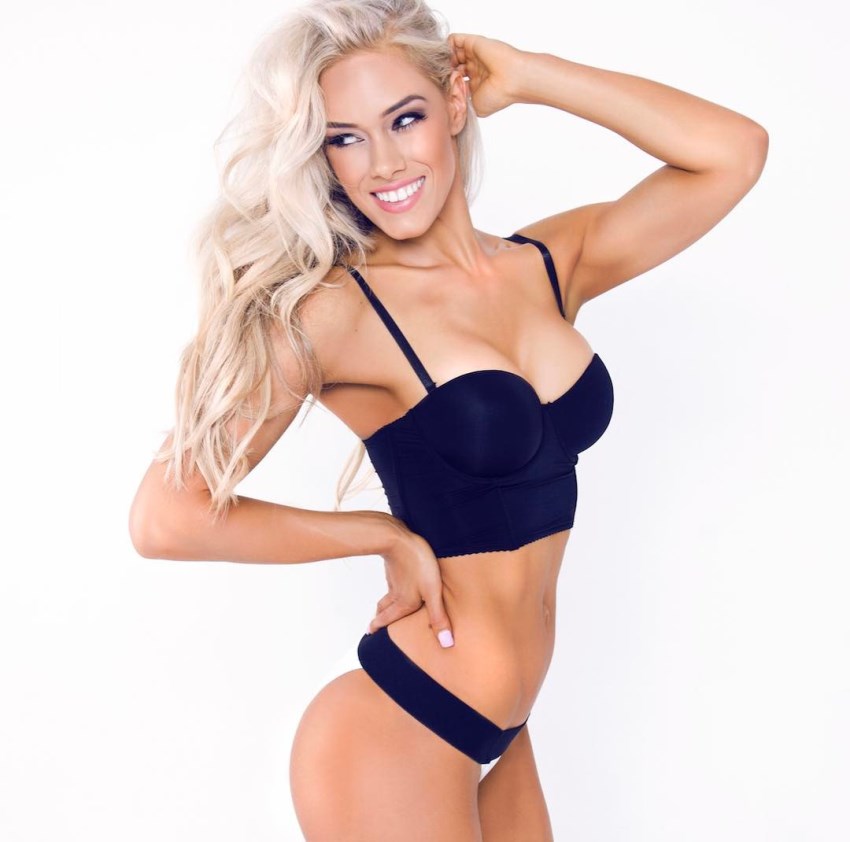 Nina Silic
Professional Bikini Competitor, Fitness Model, Nutrition Coach
Nina Silic is an Australian fitness model and bikini competitor, known for her transformation story.
An active and healthy child, Nina started struggling with weight fluctuations after she entered her 20s. During that period, she went from one extreme to another – from being overweight, to being malnourished. This resulted in her suffering mentally, developing serious self-confidence issues in the process.
After bouts of depression, and many ups and downs, Nina was able to overcome all of these adversities. She began paying special attention to her diet and training; trying to be flexible and "mindful" about her food choices.
Since then, she's grown into a leading Australian fitness icon and a role model for everyone; using her adversities from the past as a way to grow stronger, and become successful in life.
This is Nina's story:
---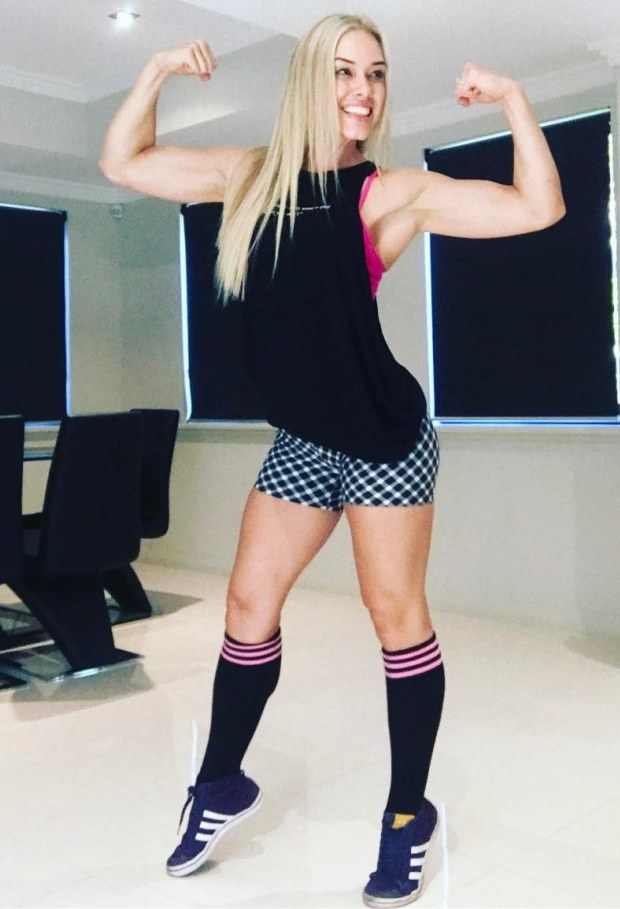 Athlete Statistics
Full Name: Nina Silic
Weight
Height
Waist
Year of Birth
145 - 155lbs (65.8 - 70.3kg)
5'9" (175cm)
62
1987
Nationality
Profession
Era
Australian
Professional Bikini Competitor, Fitness Model, Nutrition Coach
2010
| | |
| --- | --- |
| Weight | 145 - 155lbs (65.8 - 70.3kg) |
| Height | 5'9" (175cm) |
| Waist | 62 |
| Year of Birth | 1987 |
| Nationality | Australian |
| Profession | Professional Bikini Competitor, Fitness Model, Nutrition Coach |
| Era | 2010 |
---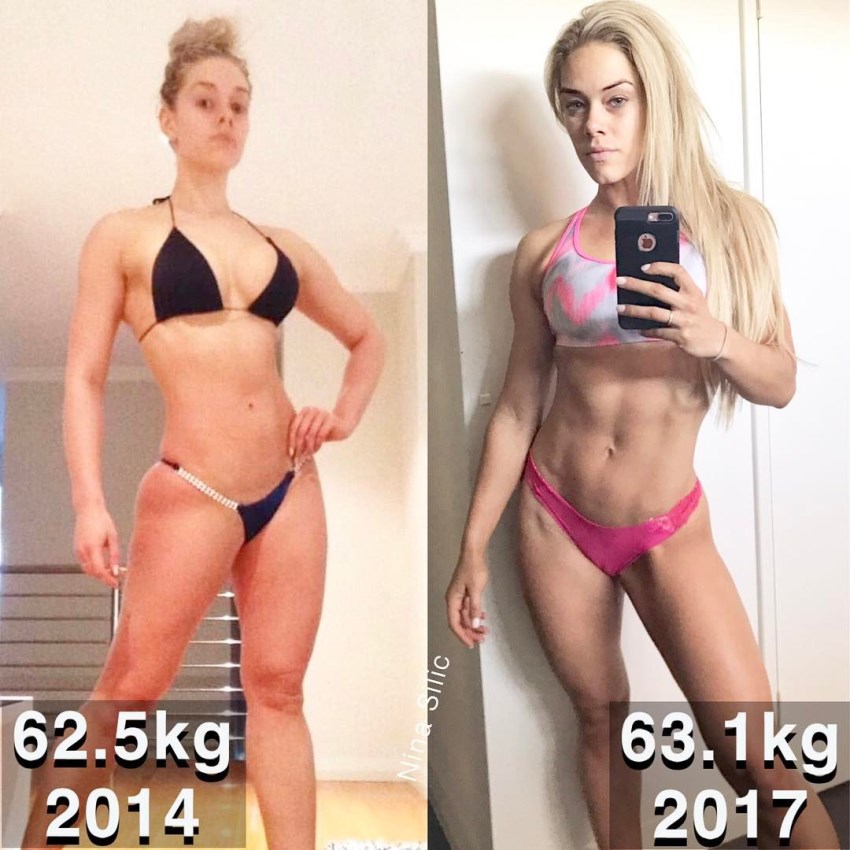 Accomplishments
March 2011 Bikini Champion IFBB Grand Prix
Oct 2011 IFBB O'mara Classic Overall Bikini Champion
March 2012 IFBB O'mara Classic Overall Bikini Champion

March 2012 IFBB Australasian Title 2nd Place

October 2012 IFBB Women's World Championships Poland Top 6

October 2012 Arnold Classic Europe Top 6

November 2012 IFBB Australian National Championships 1st Place

March 2013 Arnold Classic Ohio 3rd Place


March 2013 FITX Pro Qualifier Winner – Pro Card Earned

2013 IFBB Australian Pro Grand Prix XIII, 8th
2014 IFBB Iowa Pro, 16th
2014 IFBB Sacramento Pro, 17th
---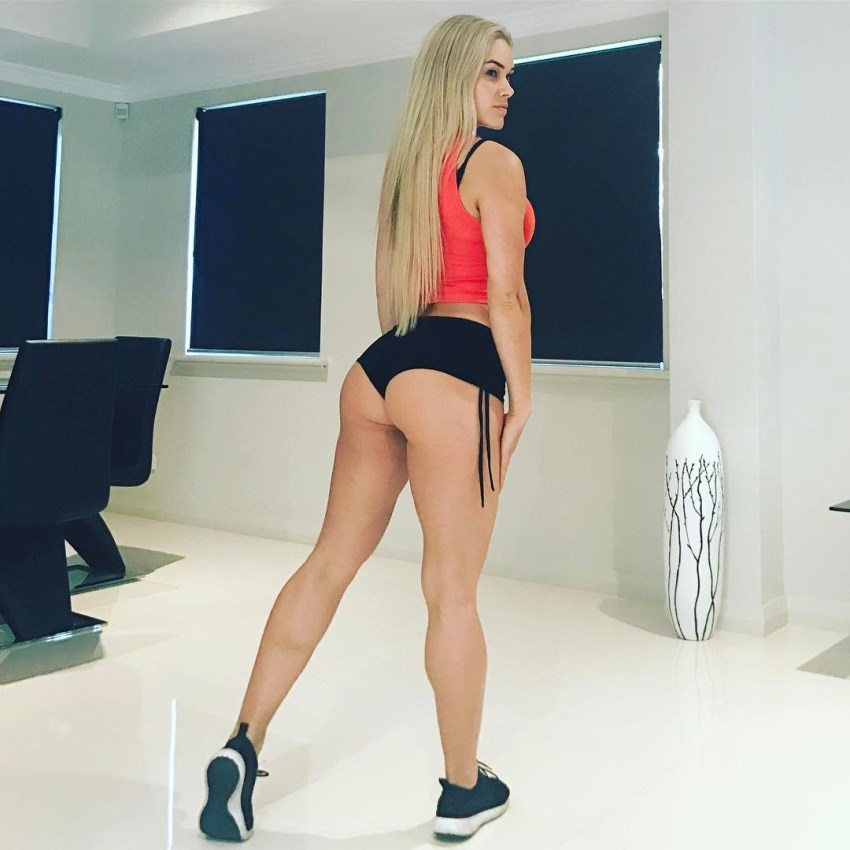 Biography
Dance and Weight Problems
Nina Silic led an active and healthy lifestyle since the age of 3, when she began practicing dance. She enthusiastically took part in dance classes throughout her early schooling years and teens; hoping she would build a career out of it one day.
However, after she entered her early 20's, Nina started to have problems with weight fluctuation. She would quickly gain a lot of fat, only to lose it a couple of months later, and look dangerously underweight. This not only caused her to lose interest in dance, but in other parts of life too; damaging her self-confidence in the process.
In Nina's own words; "In continuous attempts to try to lose weight, I would barely eat all day and was the girl that would smash out hours of cardio in the gym. I then backed this up by binge drinking and partying on the weekends. The result was this constant weight loss/weight regain cycle that was not only bad for my health, but my self-esteem too."
This vicious cycle lasted for years, and Nina didn't know what to do about it. She later decided to sign up for professional dance classes at the art academy in Sydney, in an attempt to regain her self-confidence.
Insecurities
Even though she had taken a step forward in her career as a dancer, Nina still struggled with a low self-esteem. She said; "No matter how well I did in class, or how many audition opportunities I had, I would always self-sabotage my full potential and talk myself down, scared of what other people would think of me."
Desperate to find a way out of her "self-induced rut", Nina confessed her problems to a close friend. The friend then advised Nina to seek comfort in lifting weights in the gym, and use "the iron" as an outlet for all of her negative emotions and insecurities.
Nina eventually realized that entering the gym was one of the best decisions she had made, because it helped her forget about everything negative in her life. She said; "it was an escape for me, an escape from my problems."
---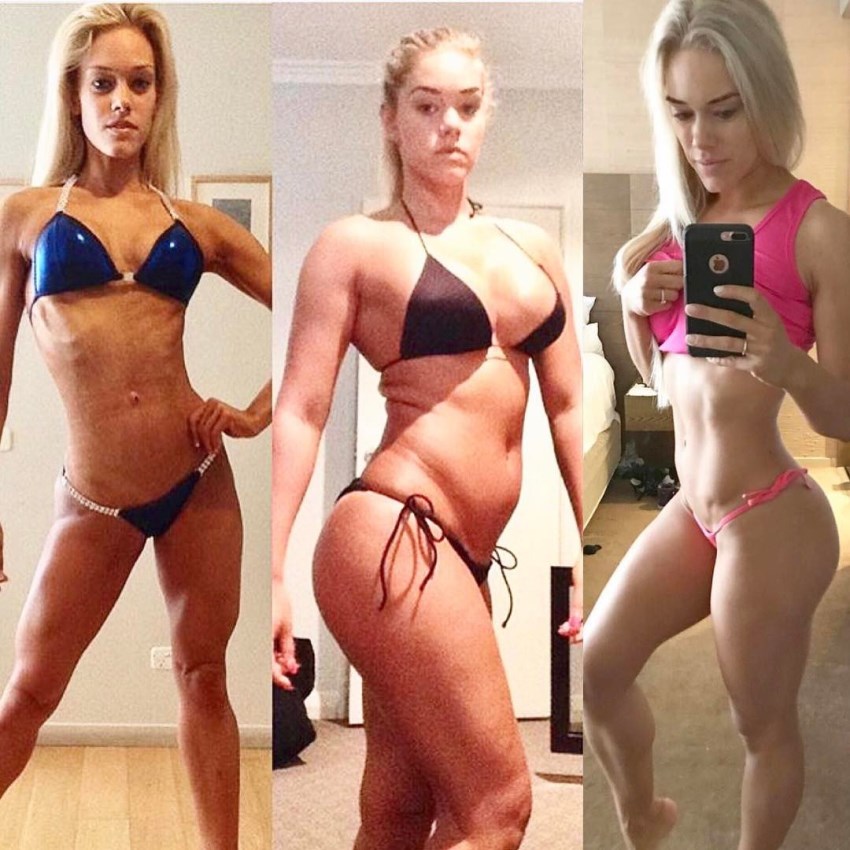 ---
Positive Transformation
Over the following several months, Nina started noticing major changes in her appearance. The gym soon became much more than just an "escape" for her – it developed into something she could no longer live without.
One event led to the another, and Nina decided she would try to pursue a career in fitness instead of dance, by competing in bikini shows. In the January 2011, she began preparing for her first contest.
After two months of strict dieting and training, she took part at the show; exceeding even her biggest expectations by winning the 1st place.
From that moment on, Nina became "hooked" on the fitness lifestyle, and began competing regularly. By March 2013, she won four shows, including the 2013 FITX Pro Qualifier, which saw her earn her Pro Card.
Dragged Back by the Negativity
However, Nina's road towards winning the Pro Card wasn't very smooth. During those two years she competed, she had done some major harm to her body due to extreme dieting and over training in the gym.
Her daily diet consisted of less than 1200 calories. On top of that, she did hours of cardio and weight training; chasing a "perfect image" that was impossible to achieve. As a result, she was diagnosed with hypothalamic dysfunction, adrenal fatigue, and chronic tendonitis after winning her Pro Card.
"No matter how lean or fit I pushed myself to become, I was never confident or happy in my own skin."
Becoming Happy, and Healthy, Once and for All
After hitting "rock bottom" in terms of mental and physical health once again, Nina decided it was time to finally take control of her life – once and for all.
It wasn't easy for her at first; it took her many years to adapt to a diet which allowed her to look, and feel healthy. But, with time, she successfully transformed herself from the inside out; becoming a person she had always dreamed about.
Nina is now a successful fitness athlete, who's story has inspired countless women around the world, who struggle with similar issues.
---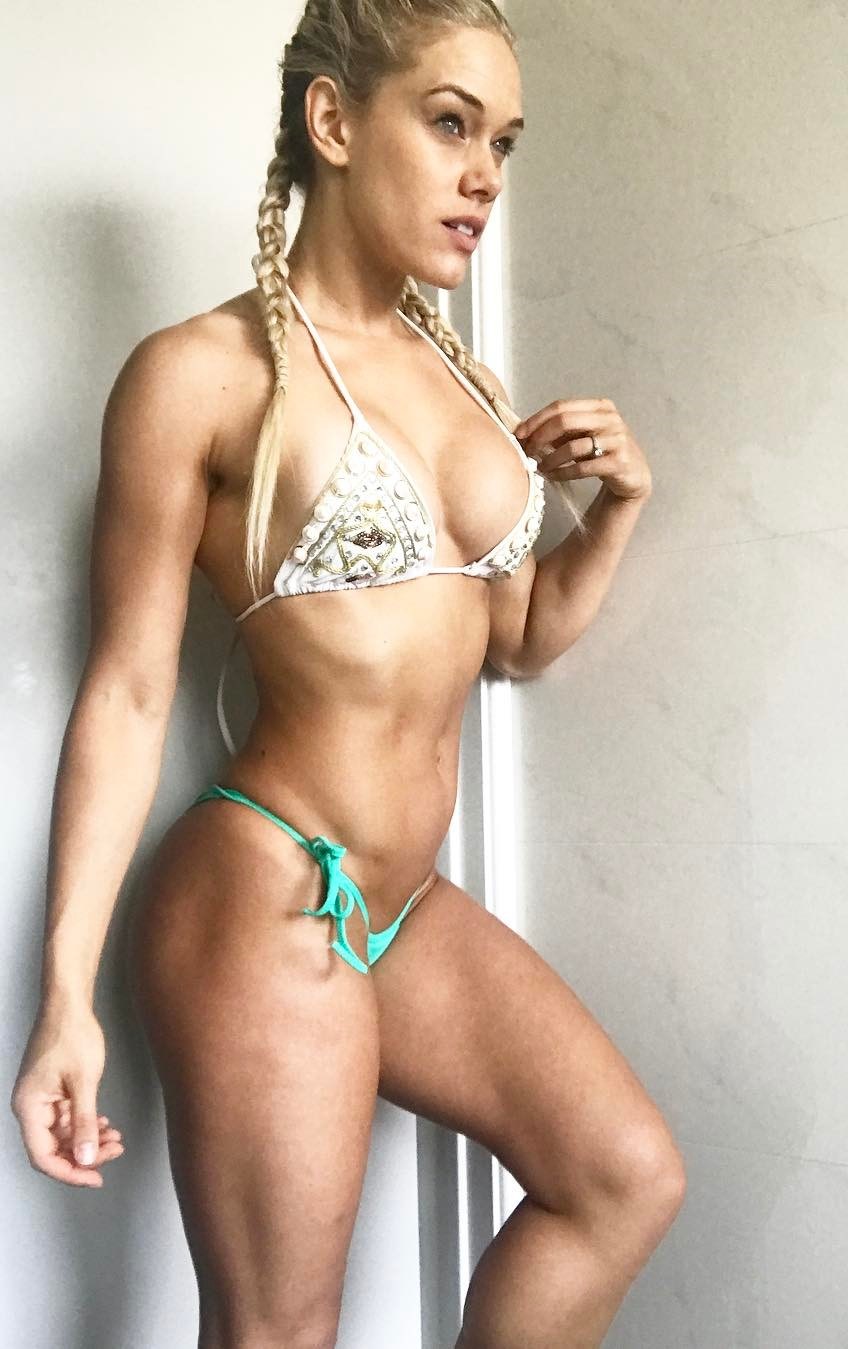 "My intensity, exercises, reps, and sets change from week to week,
I really like to mix things up to keep the body guessing."
Training
Losing Fat With Cardio
Nina says that all types of cardio "do their job". However, she's found that the best way to lose fat is to often change her cardio routines. This means that sometimes she'll do a regular walk on a treadmill, or sometimes she might go sprinting outdoors. As Nina said; "I like spontaneity."
Whichever type of cardio she chooses, Nina makes sure to realize one criterion – "sweat it out".
Nina's Workout Routine
Nina trains five days in a row, and then has two rest days. This is what her normal training split looks like;
Monday
Morning – Cardio
Evening – Legs
Tuesday
Morning- Cardio
Evening – Shoulders, Triceps, Abs
Wednesday
AM Cardio
PM Hamstrings, Calves
Thursday
Morning – Cardio
Evening – Back, Biceps
Friday
Morning – Cardio
Evening – Glutes
Saturday
Rest (which generally includes Run around like crazy doing errands and going to appointments)
Sunday
Top 3 Exercises
Nina's favorite body parts are legs and glutes. These are her top exercises for developing these body parts;
Hamstring Curls
Lunges
Kick-backs
---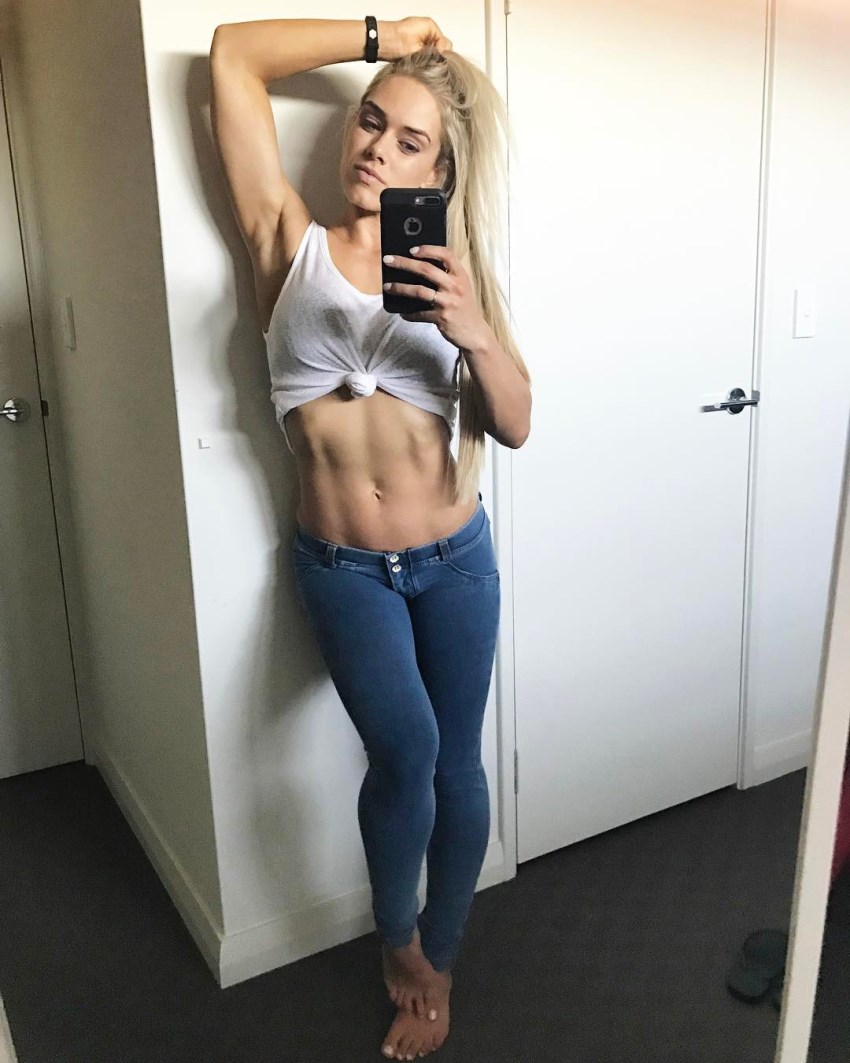 "I take photos every week or two. It really helps put things into perspective when you compare them over a period of time. Sometimes you don't feel any different or the weight on the scales has not shifted but you most certainly look different."
Nutrition
Balanced Diet for Fat Loss
Nina sticks to a high-protein diet throughout the whole year. Also, she eats a balanced ratio of slow-acting carbs and healthy fats, to help her with energy levels and mood.
Specifically, she eats only unprocessed and healthy foods, always making sure to get enough vegetables in her system.
Some of the foods she eats on a regular basis are oats, sweet potatoes, brown rice, chicken, peanut butter, green vegetables, salmon, flaxseed oil, and egg whites.
If she's craving something sweet, Nina will opt for raw cacao powder. She believes this is much healthier than consuming artificial sweets such as cakes and milk chocolates.
---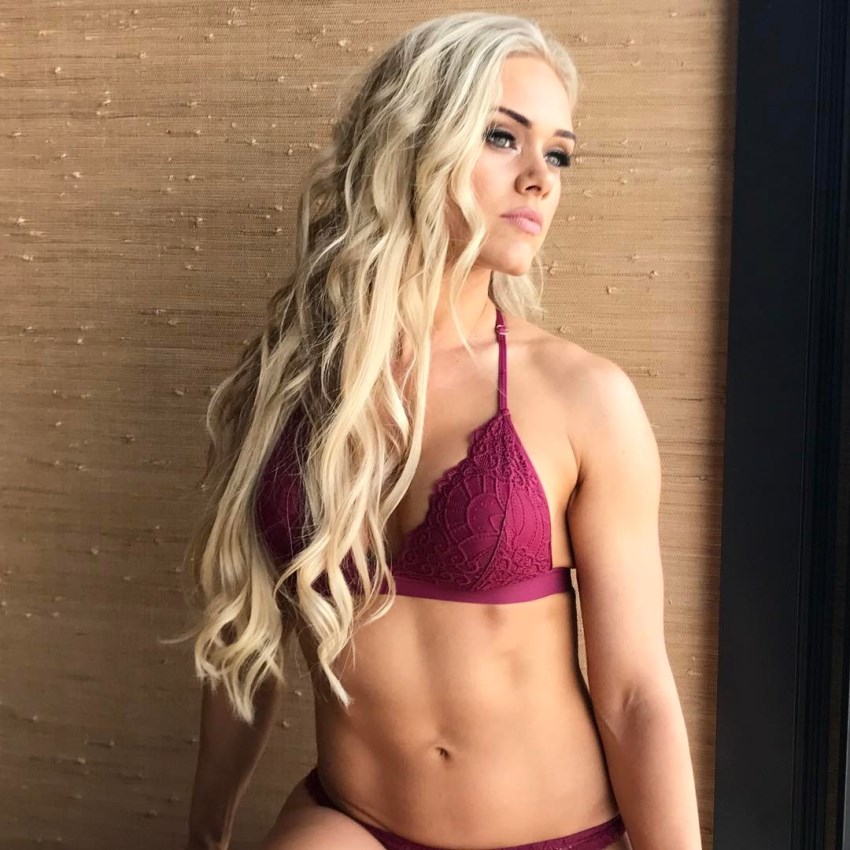 Idols and Influences
Nina's idols in fitness are Jamie Eason, Ava Cowan, and Monica Brant. These athletes had inspired Nina to start competing in fitness shows, and live a healthy lifestyle.
---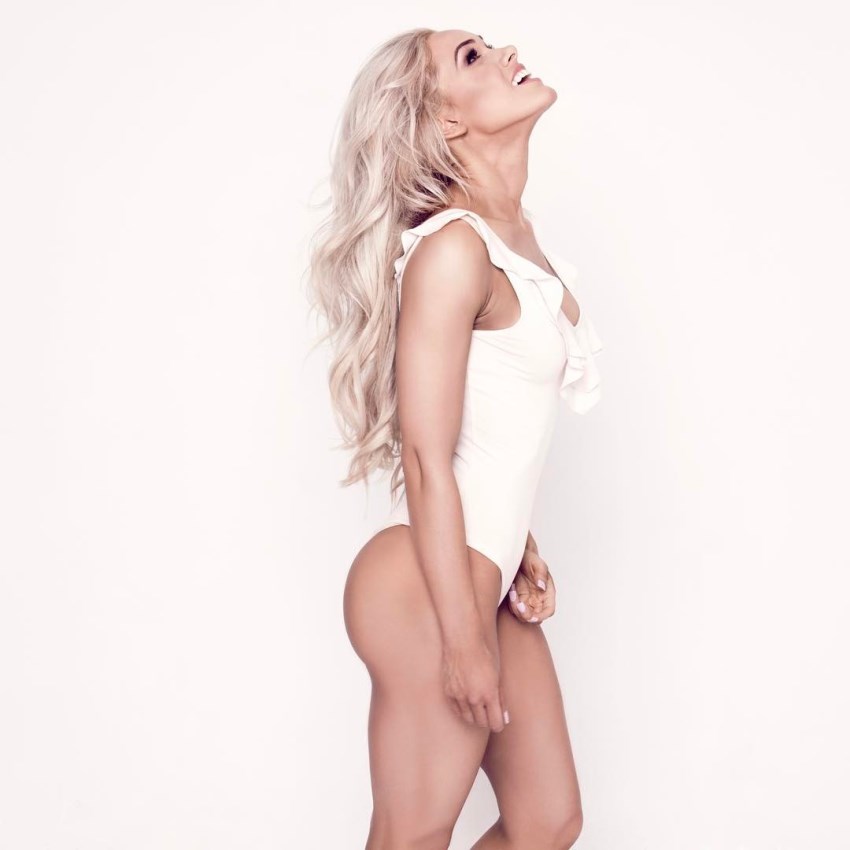 What we can learn from Nina Silic
Nina Silic had struggled with eating and body image disorders for several years of her life. They not only damaged the way looked, but also caused her to lose her self-esteem, and mental well-being.
It took her many years to get through these adversities, but, when she came back – she was stronger than ever. Even though these events that happened in her life might seem like something detrimental, they ultimately helped her become much stronger, and also, healthier.
This is why it's important to look at negative events in your life as opportunities to rise above them, and grow stronger. By having this kind of attitude towards life, you too can turn your dreams into reality – just like Nina Silic.