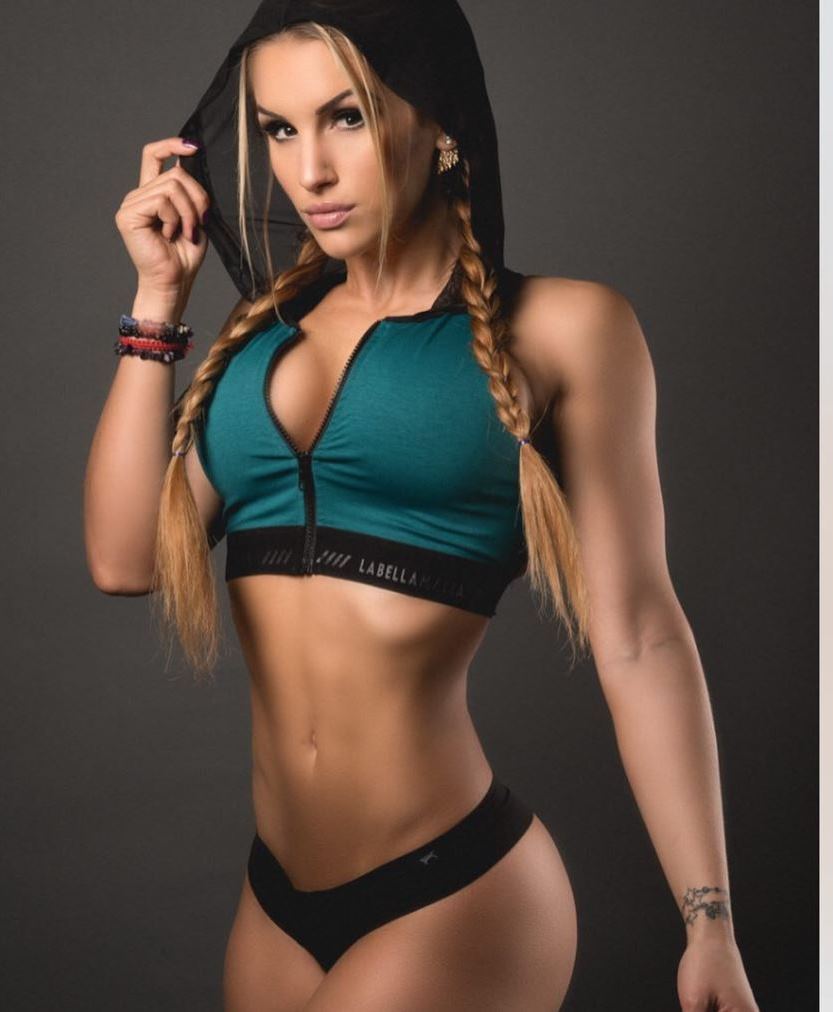 Nikola Weiterova
Professional Bikini Athlete, Fitness Model
Nikola Weiterova is a Slovakian professional bikini athlete and fitness model. She established herself as an excellent professional dancer in her youth, learning to lead an active and healthy lifestyle from a young age.
However, coming into her late teens, Nikola began receiving negative comments from her now ex-partner. He would criticize Nikola for trying to improve her body through weight training, telling her she would never be able to become fit.
Instead of becoming hurt, Nikola learned to take her partner's insults to her advantage – using them as fuel to start her fitness journey and become the strongest version of herself. After making contact with a fitness coach, Nikola ventured into the world of bikini competitions, she hasn't looked back since.
Nikola went on to win her debut bikini contest, the National Championships in Slovakia, which made her realize her full potential on the fitness stage. As a result, she continued to climb the competitive ladder throughout the years – reaching her pinnacle in 2012 when she won the IFBB Bikini Pro Card.
This is her story:
---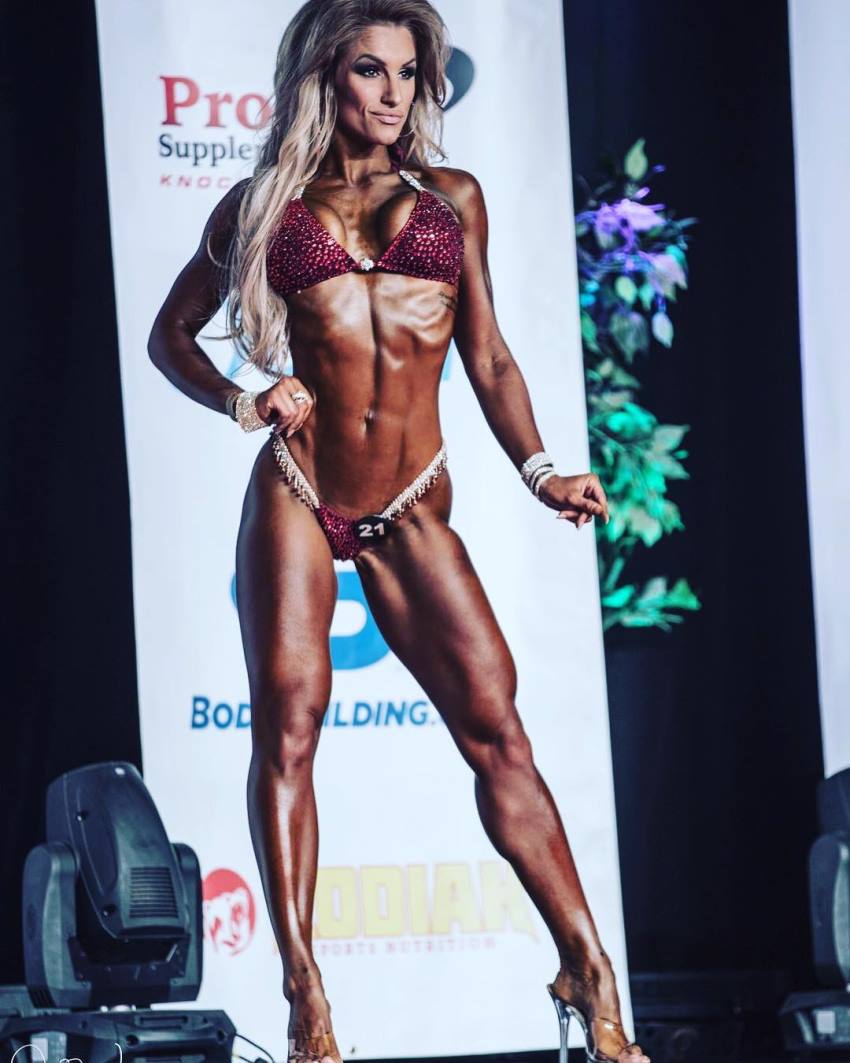 "Sleep doesn't help if it's your soul that's tired."
Athlete Statistics
Full Name: Nikola Weiterova
Weight
Height
Age
Date of Birth
125 - 135lbs (56.7 - 61.2kg)
5'7" (170cm)
32
April 15, 1991
Nationality
Profession
Era
Slovakian
Professional Bikini Athlete, Fitness Model
2010
| | |
| --- | --- |
| Weight | 125 - 135lbs (56.7 - 61.2kg) |
| Height | 5'7" (170cm) |
| Age | 32 |
| Date of Birth | April 15, 1991 |
| Nationality | Slovakian |
| Profession | Professional Bikini Athlete, Fitness Model |
| Era | 2010 |
---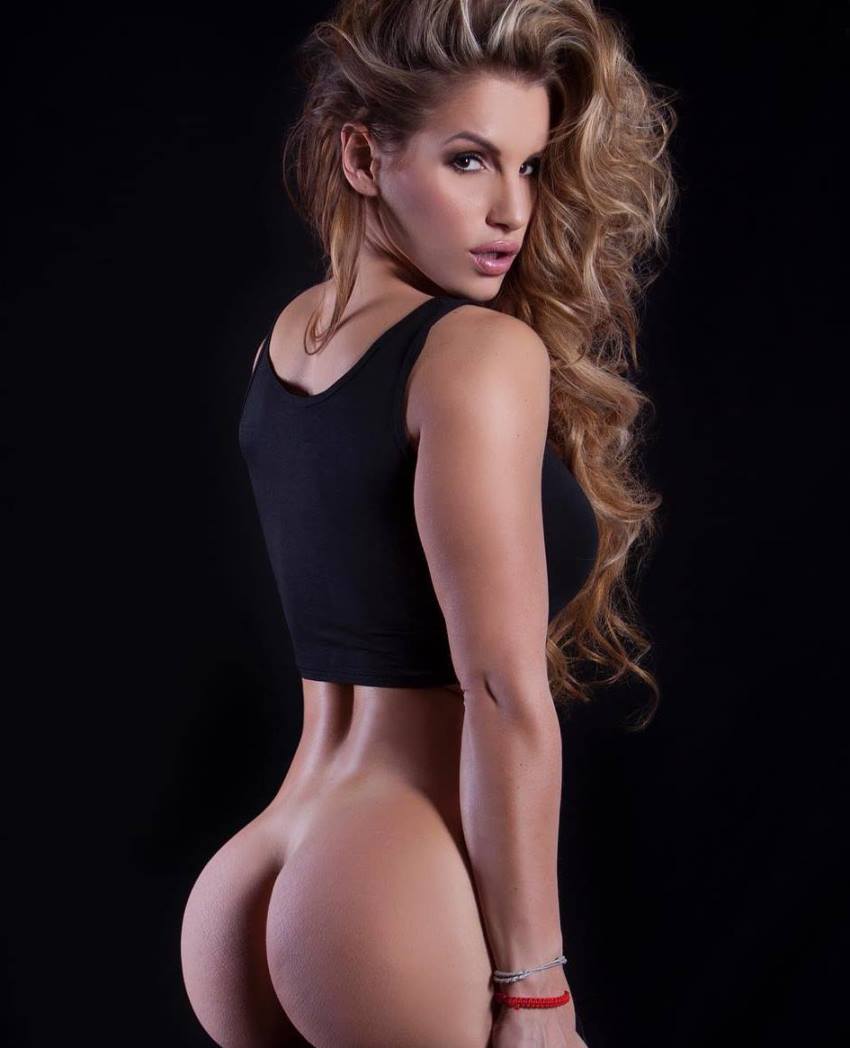 "When the storm rips you to pieces you get to decide how to put yourself back together again."
Accomplishments
Competition History
2012
Arnold Amateur, Bikini Class E, 1st place – Pro Card Won
British Grand Prix, IFBB Bikini, 4th place
EVL Prague Pro, IFBB Bikini, 4th place
Pro World Championships, IFBB Bikini, 11th place
2013
MuscleContest Pro Bikini, IFBB Bikini, 11th place
New York Pro, IFBB Bikini, 12th place
EVL Prague Pro, IFBB Bikini, 3rd place
Iron Games, IFBB Bikini, 10th place
2014
Dennis James Classic, IFBB Bikini, 4th place
Northern California Pro, IFBB Bikini, 5th place
Joe Weider's Mr. Olympia, IFBB Bikini, 16th place
2015
Prestige Crystal Cup, IFBB Bikini, 8th place
---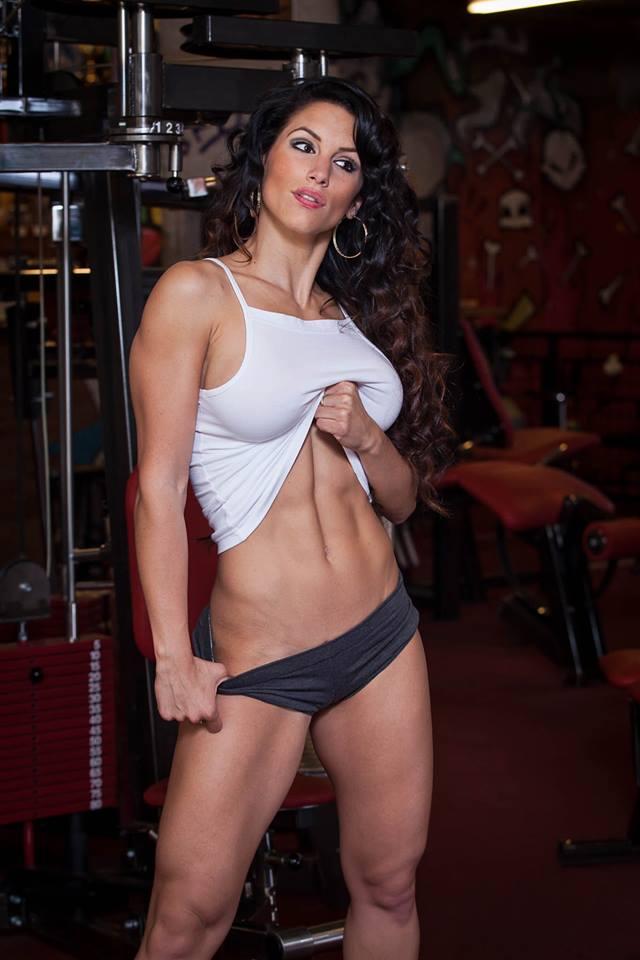 "It took me a long time to actually know my body and find the balance which brings me to health, success, and shape of my dreams. Perfection can never be achieved but wouldn't life be boring without chasing your dreams?"
Biography
Dealing With a Disrespectful Partner
Prior to taking on weight training, Nikola Weiterova was a professional dancer. Her passion for dance 'emerged' at a young age, and it continued throughout her adolescence up until the age of 18. Thanks to dance, Nikola learned about the benefits of staying active and healthy – laying the groundwork for her fitness journey which she later started.
It was at the age of 18 when Nikola signed up at the gym for the first time. Part of the reason why Nikola started weightlifting was that she wanted to become stronger. Another reason was that her partner kept telling her she should become more fit.
Unfortunately, not everything was going well with Nikola and her partner around this time. Nikola said, when she began working out, her partner began abasing and degrading her efforts in the gym. In Nikola's own words;  "One day he said I will never have a nice sportive body; I never will become good in the gym with working out and all."
Needless to say, this was a breaking point in Nikola's and her partner's relationship. After they split apart, Nikola began her fitness transformation – using the cruel words from her ex-partner as motivation to become strong and fit.
Bikini Showdown
Soon, Nikola made contact with her friend who was a fitness coach. He introduced Nikola to bikini competitions and asked her if she wanted to try competing. Nikola didn't think much, as she says: "I just said yes, I want to try it." As of this point, Nikola began her preparations for her first ever bikini show.
It was difficult for Nikola for the first few months of preparations. She had no previous knowledge of training and nutrition, meaning, she had to rely on her coach who helped her with everything. However, Nikola eventually learned everything she needed to know about training and dieting – being able to continue preparations on her own.
Then, six months later, Nikola entered the biggest competition in Slovakia, the National Championships. Having never competed in a bikini contest of such magnitude, Nikola surprised everyone when she took home the 1st place trophy.
This feat was made even more impressive by the fact that Nikola had no previous experience in competing in any show. She was able to outshine everyone else on stage, where she got her hands on the main prize.
---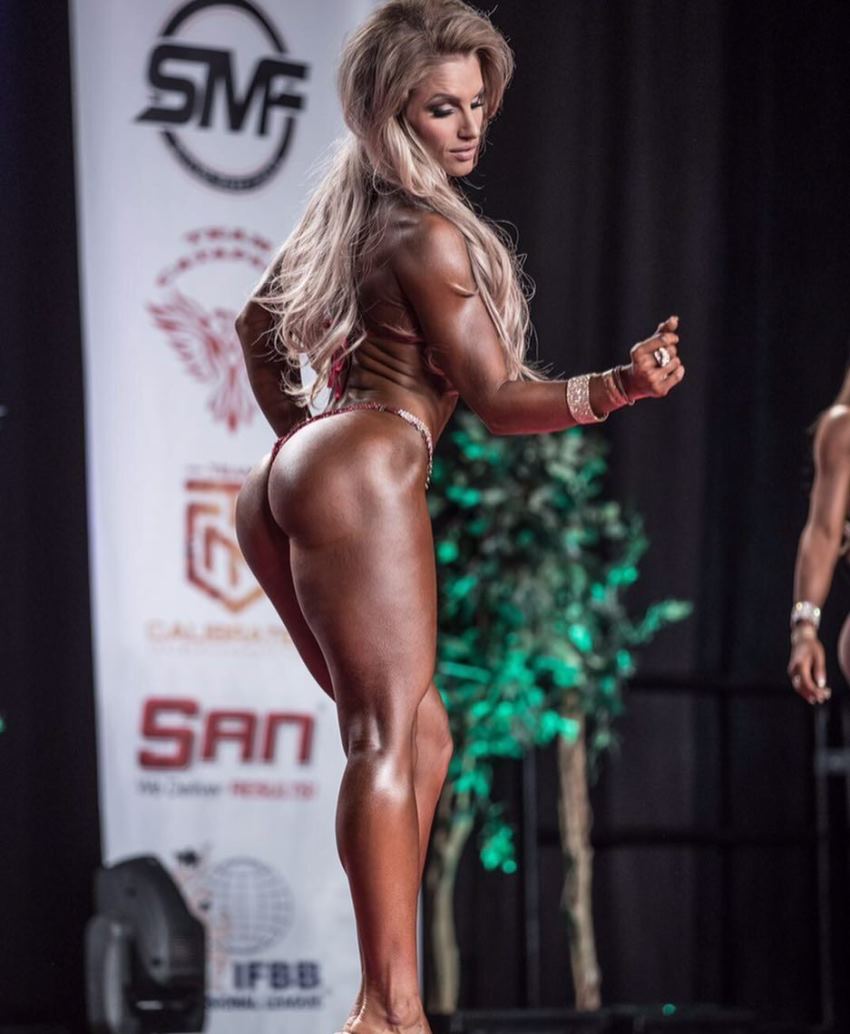 ---
String of Victories
While Nikola's bikini debut success was awe-worthy, it was just the beginning of her remarkable streak on the stage. For the next two years, she won all the 11 contests she took part in. Including the European Championships, World Championships, and Arnold Classic Madrid.
Furthermore, Nikola also won the 2012 Arnold Classic Amateur in Ohio – a result which saw her earn a Professional status.
With the Pro Card in her hands, Nikola was now qualified to compete in the highest-level bikini competitions in the world.
Nikola's Future Plans
Ever since entering the Pro Circuit, Nikola Weiterova competed in over 11 contests. The following are some of her best results from this period:
2012 British Grand Prix, Top 5
2013 EVL Prague Pro, Top 3
2014 Northern California Pro, Top 5
Nikola's plans for the future are to win more competitions and inspire as many people as she can with her example.
"Most important thing is to never give up, stay focused, and continue to follow your dreams and goals. Just stop for a minute, breathe, get new strength and rock it!" – Nikola Weiterova
---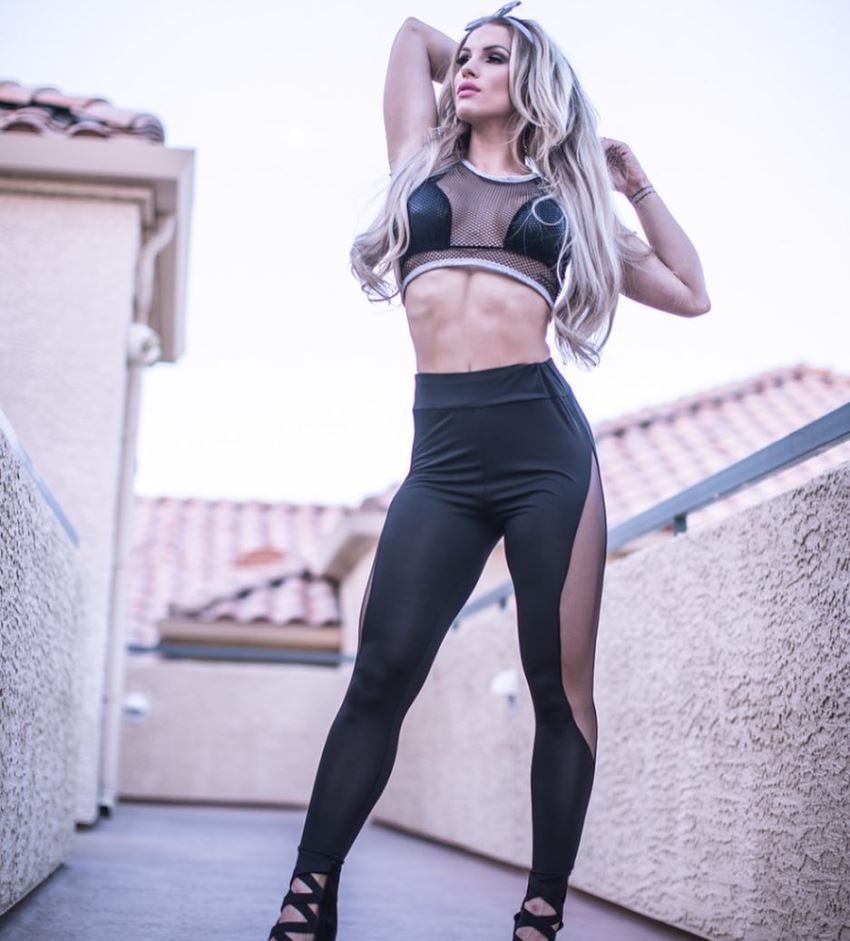 Training
Flexible Training
When preparing for a contest, Nikola will normally lift weights six times per week. However, in the 'off-season', her training becomes more relaxed. During this period, Nikola will train with weights four times a week.
When she isn't in the gym, she'll do activities like dance, CrossFit, running outdoors, and Zumba – all of which serve her as cardio.
Nikola's 'off-season' workout routine:
Monday: Glutes and hamstrings
Tuesday: Shoulders – Biceps
Thursday: Legs – ABS
Friday: Back – Triceps
---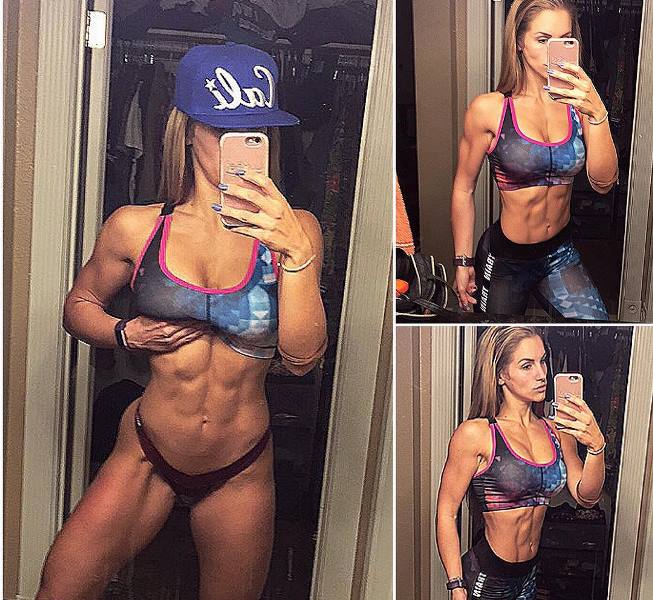 Nikola Weiterova several weeks out of a bikini contest.
---
Favorite Cardio
Nikola's favorite type of cardio is the stair machine. She says, as a bikini competitor it's important to have toned glutes.
For this reason, she trains on the stairs machine which serves her as both cardio, and a glute exercise – making it her favorite form of cardio.
Top 3 Exercises
Nikola's favorite body parts are her biceps, legs, and glutes. As a result, her top three exercises are:
Close Grip Barbell Curl (biceps)
Dumbbell Lunges supersetted with Dumbbell Step-ups (glutes)
Squats (legs and glutes)
---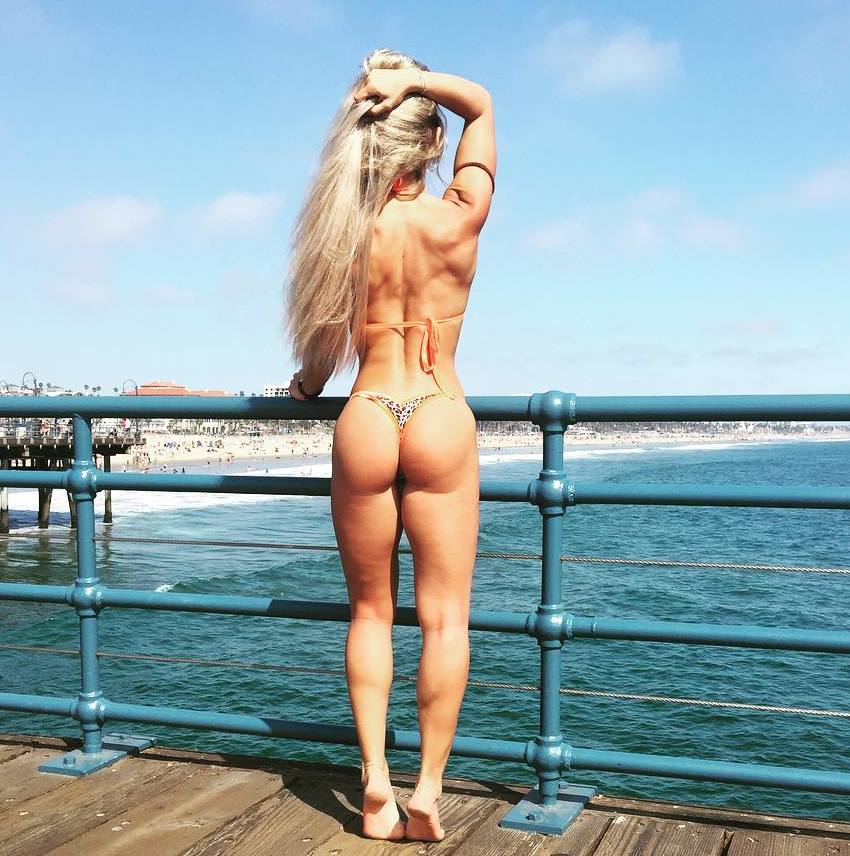 Nutrition
Different Diet Variations
Throughout her career, Nikola has tried many diets. The one which had the best effect on her body was the zero-carb diet, where she would consume only fish and other extremely low calorie sources of foods.
However, she would eat like this only a few weeks prior to the competition, as maintaining this type of diet for longer periods of time would be detrimental to her health.
---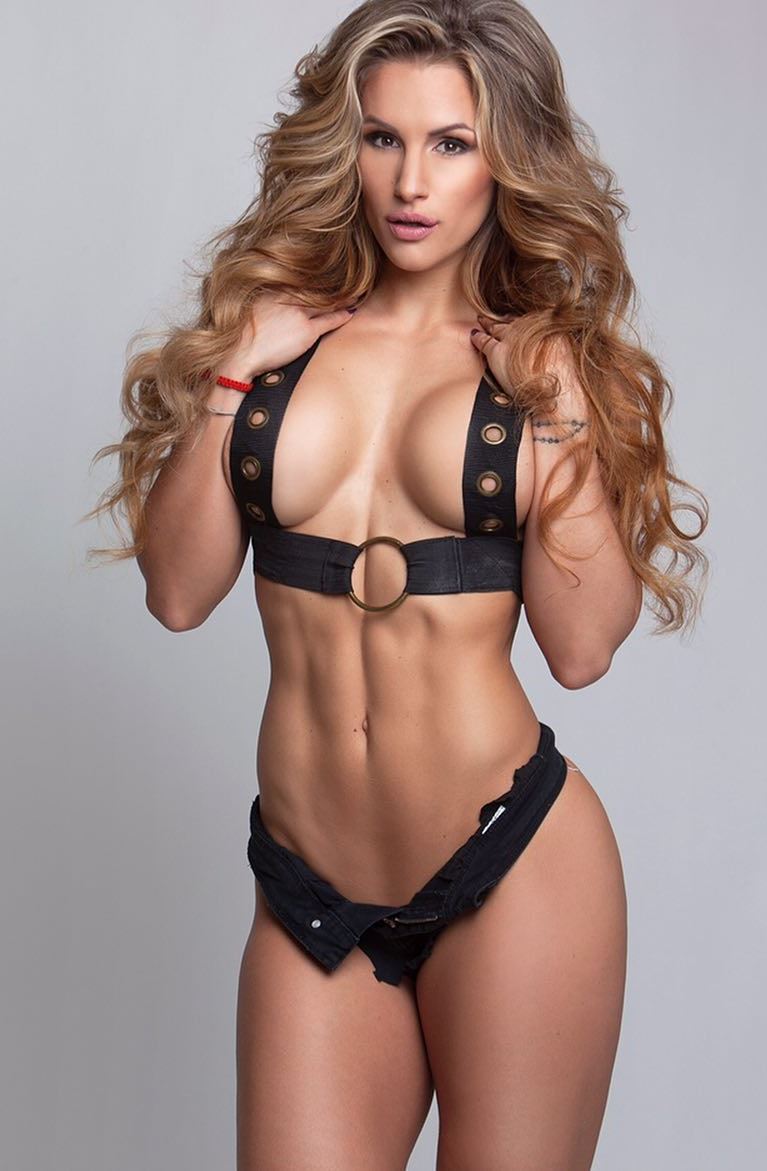 ---
Nikola Weiterova's Diet Now
Nowadays, Nikola's diet changes depending on her situation. If she's in the contest-prep period, she'll count her macros and food portions to optimally lose fat.
However, if she doesn't compete, Nikola will have a much more relaxed diet. During this period, she'll have a cheat meal every few days, along with incorporating nutrient-dense foods like beef, avocados, vegetables, etc.
Foods that are the backbone of Nikola's diet whether she's competing or not, include:
Egg Whites
White Fish
Beef
Oats
Rice
Chicken Breasts
Green Vegetables
Grapefruit
Supplements for Health and Fat Loss
Nikola's supplement stack:
BCAAs
Glutamine
Proteins
Vitamins
Minerals
Omega 3-6-9
Fat Burner (pre-contest only)
---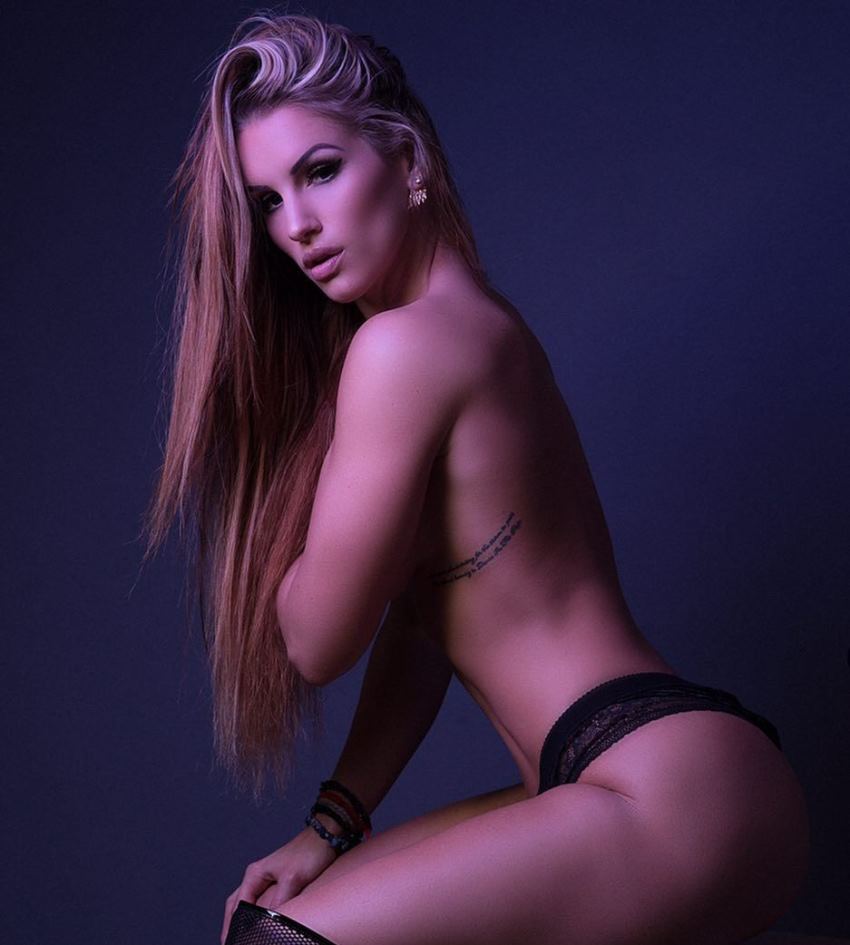 ---
Measuring Progress
Nikola believes that the biggest problem with athletes, is they are never satisfied with how they look. She says, some athletes never take the time to recognize their progress, always looking for flaws in their physique.
However, Nikola looks at her progress differently. While she always tries to better herself in every aspect of fitness, she also takes the time to congratulate and reward herself for her hard work and achievements.
As a result, she's able to continually progress on her fitness journey, while also being happy and fulfilled at the same time.
Healthy Breakfast Recipe
Here's a simple recipe Nikola uses to make tasty and healthy pancakes.
The ingredients:
1/2 cup of rolled oats
5 egg whites
1 spoon of fiber or psyllium
How to:
Mix the ingredients and cook them to make pancakes.
---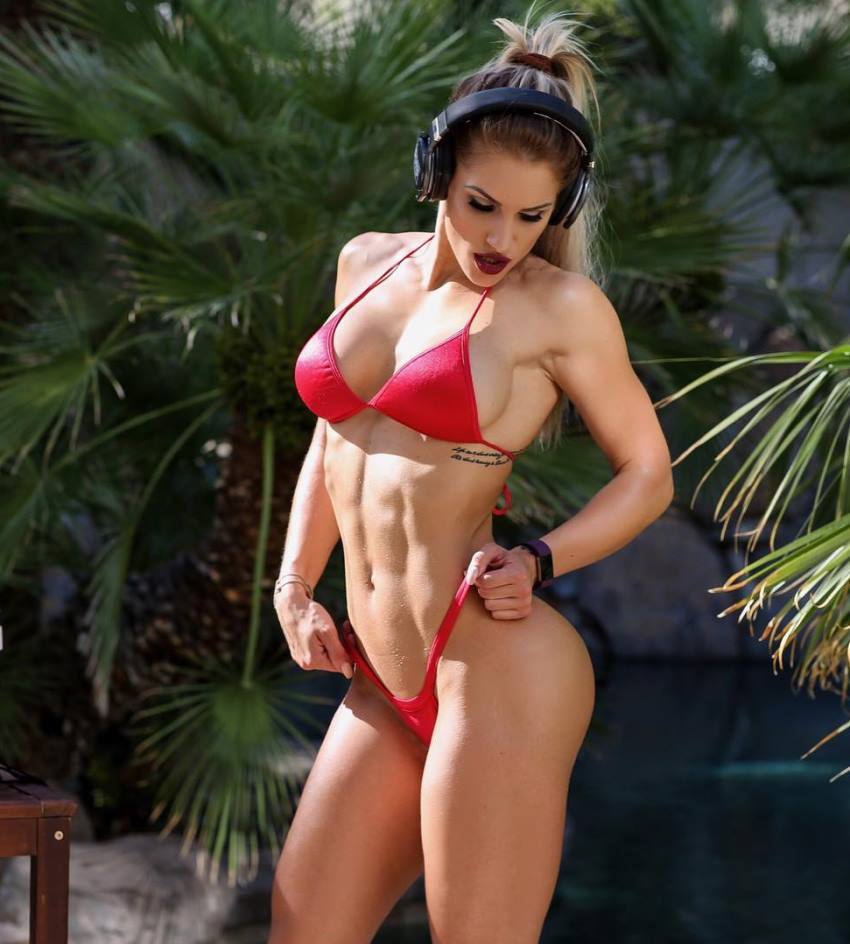 Idols and Influences
Nikola cites her family and fans as her biggest motivation in fitness. She said; "I have met a lot of great people, which motivate me. It's unbelievable how many people around the world watch my videos, share my pics, and write me on social media.  I'm a source of motivation for them and they are a source of motivation for me. I appreciate it a lot." – Nikola Weiterova
As for other athletes within the fitness industry, Nikola's favorites are Nathalia Melo, Amanda Latona, and Michelle Lewin. These athletes motivate Nikola to continually push her limits so she could one day reach the same level of success.
---
"If you hang out with me for long enough, I will brainwash you and make u believe you can achieve anything."
What we can learn from Nikola Weiterova
Nikola Weiterova didn't let the negative comments from certain people discourage her from pursuing her potential. Instead, she used those very comments as a fuel – motivated to prove everyone who doubted her wrong.
Throughout the years, Nikola accomplished everything she'd set her mind to, and so much more. She's since gone on to become a professional bikini athlete, fitness model, and online personality.
With her story, Nikola has shown everyone that you can use negative events in your life to your advantage, to become the strongest version of yourself.