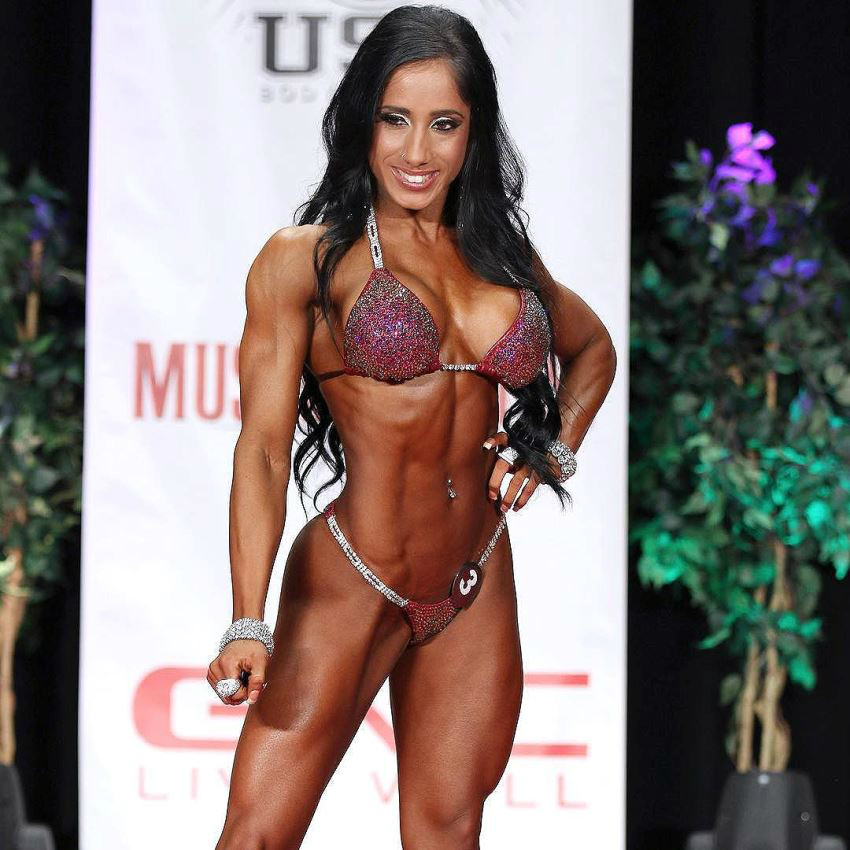 Narmin Assria
Professional Bikini Competitor, Fitness Model
From Murrieta, California, Narmin Assria is an extremely accomplished IFBB Pro athlete. She began training in the gym at 21, in 2010, winning her first bikini competition and the Pro Card just one year later.
By 2016, the American had entered a staggering 34 bikini competitions, placing in the top three in a total of 17. Her most significant victories in the professional circuit were at the IFBB Iowa Pro, IFBB Southern Cali Pro Bikini, and the Swedish Fitness Galan. She also placed among the top 6 physiques in the world at the 2015 Bikini Olympia.
However, Narmin's road towards success wasn't always easy. She had to balance 8-hour night shifts at work, and her personal life with strict dieting, exhausting workouts, and constant preparations for fitness shows.
This is her story:
---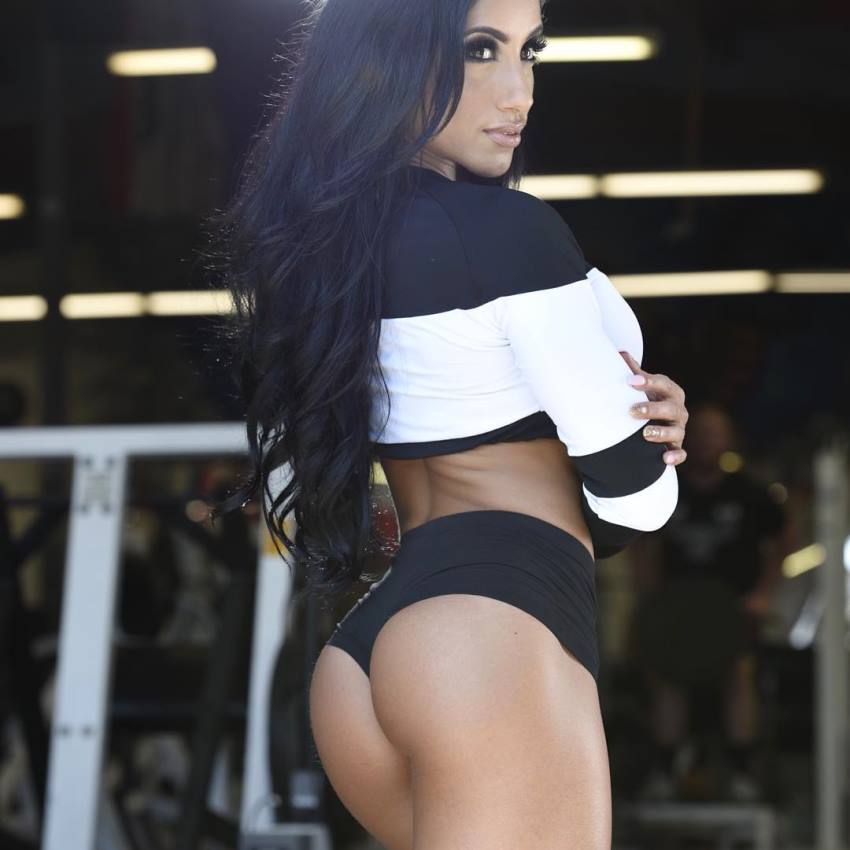 "You are loved. You are wonderfully made. You are beautiful. You have purpose. You are a masterpiece. God has a great plan for you. Accept no one's definition of your life; define yourself."
Athlete Statistics
Full Name: Narmin Assria
Weight
Height
Year of Birth
Nationality
Under 115lbs (52.2kg)
5'1" (155cm)
1988
American
Profession
Era
Professional Bikini Competitor, Fitness Model
2010
| | |
| --- | --- |
| Weight | Under 115lbs (52.2kg) |
| Height | 5'1" (155cm) |
| Year of Birth | 1988 |
| Nationality | American |
| Profession | Professional Bikini Competitor, Fitness Model |
| Era | 2010 |
---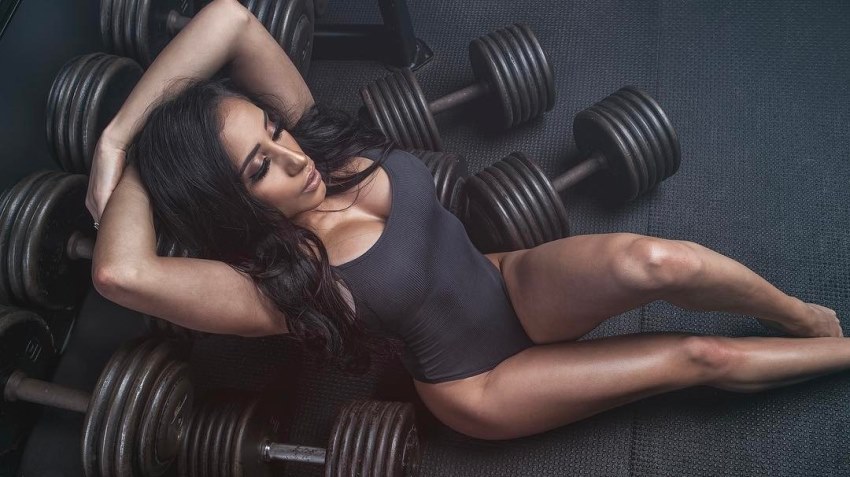 "My only competition is the one in the mirror!"
Accomplishments
Achievements, Certifications, and Titles
Top 6 Olympian
Sponsored Athlete

Posing Coach

7 x Bikini Pro Champion
Competition History
2016 Sweden Fitness Galan- 1st
2016 Arnold Classic Australia- 7th
2016 IFBB Arnold Sports Festival- 7th
2015 IFBB Iron games Pro Bikini- 1st
2015 IFBB Iowa Pro show- 1st
2015 IFBB Olympia Weekend- 6th
2015 IFBB Pittsburgh Pro- 4th
2015 IFBB Arnold Classic Australia- 5th
2015 IFBB Arnold Sports Festival- 6th
2014 IFBB Iowa Pro- 1st
2014 IFBB Olympia Weekend- 12th
2014 IFBB Southern California Pro Bikini- 2nd
2014 IFBB New York Pro- 6th
2014 IFBB Pittsburgh Pro- 5th
2013 IFBB Iron Games Pro Bikini- 2nd
2013 IFBB Iowa Pro- 1st
2013 IFBB Olympia Weekend- 16th
2013 IFBB Greater Gulf States Pro- 5th
2013 IFBB Southern California Pro Bikini- 1st
2013 IFBB St. Louis Pro- 3rd
2013 IFBB

MuscleContest.com

Pro Bikini- 8th
2012 IFBB Olympia Weekend- 16th
2012 IFBB Pacific USA Pro Bikini- 1st
2012 IFBB Los Angeles Grand Prix Pro Bikini- 2nd
2012 IFBB Greater Gulf States Pro- 5th
2012 IFBB

MuscleContest.com

Pro Bikini- 3rd
2012 IFBB Desert Muscle Classic- 2nd
2011 IFBB Sacramento Pro 212 and Bikini- 6th
2011 IFBB Titans Grand Prix Pro Bikini- 5th
2011 NPC USA Championships- 1st, Pro Card
2011 NPC West Coast Classic Bodybuilding, Figure and Bikini Championships, 1st
2011 NPC West Coast Classic Bodybuilding, Figure and Bikini Championships, 2nd
2010 NPC USA Championships, 4th
2010 NPC California State Bodybuilding, Figure & Bikini Championships, 2nd
---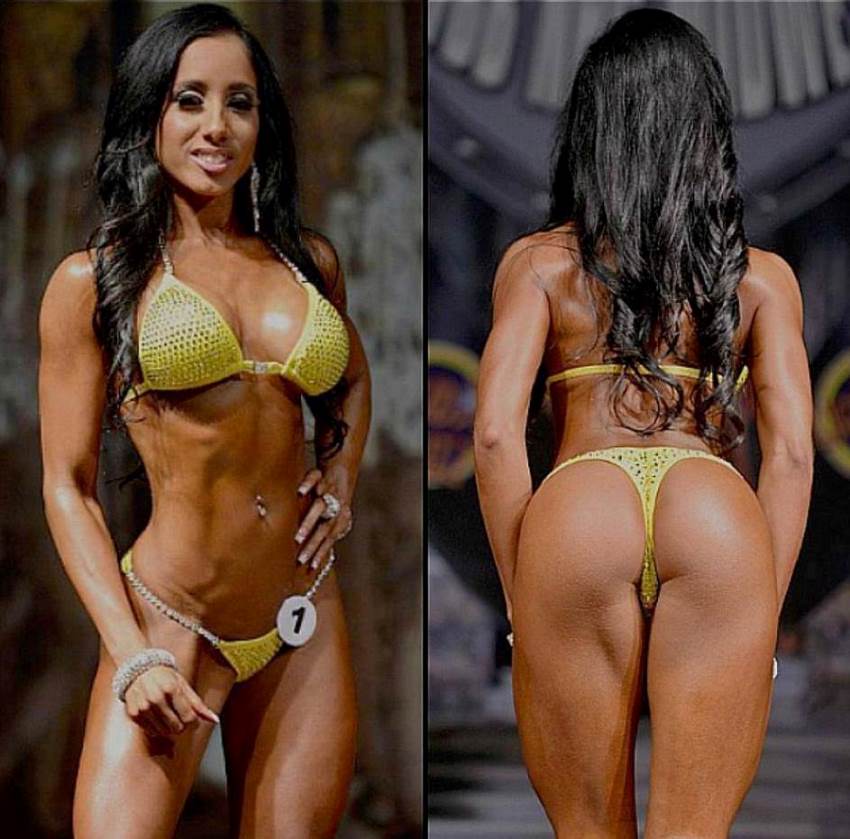 "There are no shortcuts to any place worth going. Don't expect everyone to understand your journey, especially if they never had to walk your path. We all have a path we walk and it will shape and mold us into the person we are today!"
Biography
Narmin's Early Life
Narmin Assria was born on the 21st of September, 1988. Her whole life, Narmin had a passion for sports and fitness. She took dance classes, did gymnastics, played basketball, and ran track and field in her youth.
But she had a problem in her youth, Narmin received negative comments on her skinny looks growing up. Narmin said; "I was always told to eat as I was skinny. I hated hearing I was skinny, and that I needed to eat, especially when I probably ate more than that person."
These negative comments motivated her to start training in the gym to put on some weight. When she first stepped into the gym, Narmin weighed 85 pounds.
Fitness Addiction
Narmin's body responded extremely well to her weight training routine – so well that she saw changes in her physique after only two months of being in the gym.
At that point, fitness became an obsession. She said; "It was my new best friend. I became addicted to lifting and being in the gym 24/7."
Narmin then decided to accompany her training in the gym with a healthy diet, and improve her progress even further. With enough time and dedication, she was able to completely change the way she looked – she went from skinny, to fit and strong.
---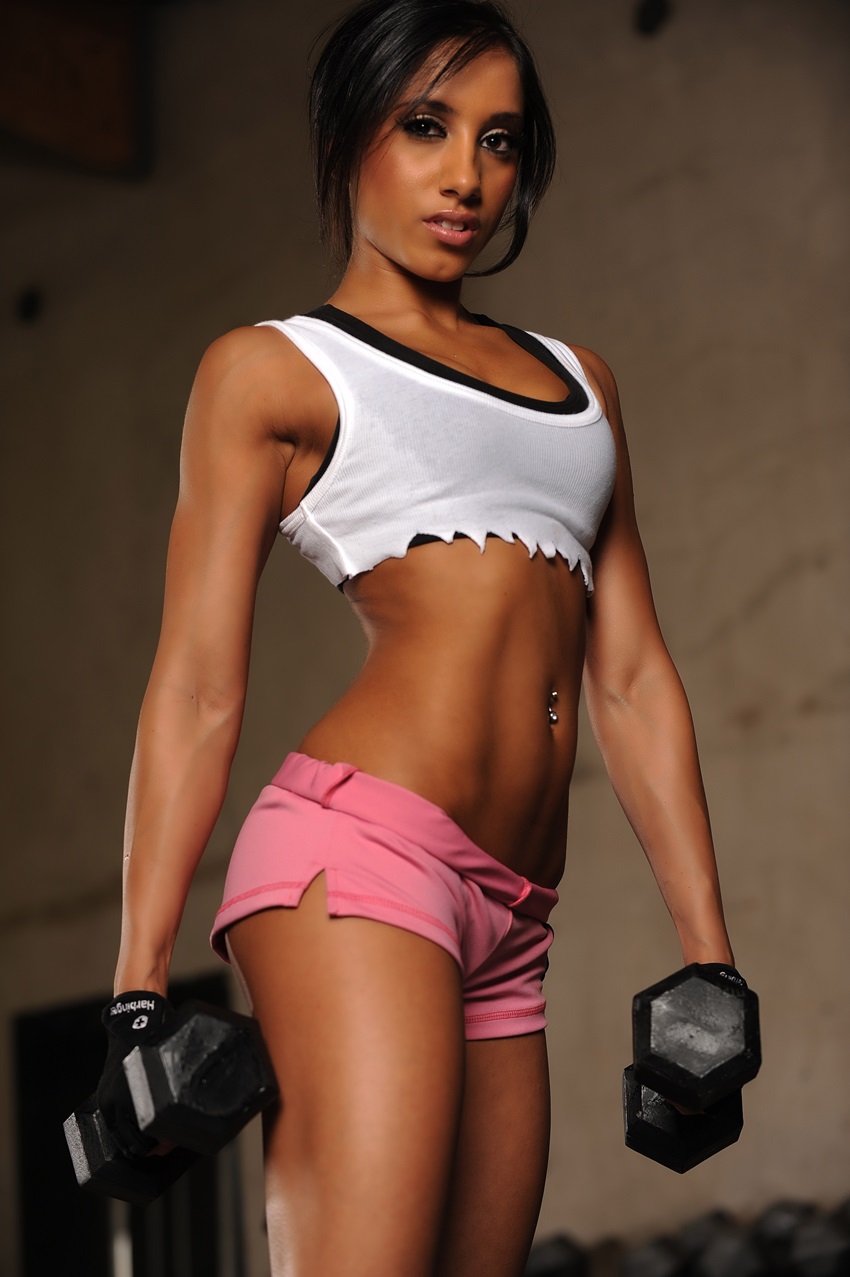 ---
Introduction to Bikini Shows
Less than one year later, Narmin was approached by a trainer in her local gym. Impressed by her quick transformation, the trainer suggested she should start competing.
After giving it some thought, Narmin decided she would try the 'competition lifestyle' to see where it would lead her.
Her first competition came only one year after she stepped in the gym for the first time. She said, it was an achievement on its own. But Narmin went a step further, and took home 2nd place at her first ever bikini show, the 2010 NPC California State Bodybuilding Competition.
Entering the Pro League
As she was preparing for her competitions without a coach, Narmin was content with the her quick results. In her 2nd show, the 2010 USA Championships, she came in 4th place.
After the show, she hired a coach, Kim Oddo, to guide her on the path towards winning the Pro Card. First, she won the 'A' class at the 2011 NPC West Coast Classic Bodybuilding Competition. After that, she took part at the USA Nationals, once again taking 1st place – this is where she won her Pro card.
Having had only one year of training under her belt, Narmin astonished everyone when she was proclaimed the winner of the biggest amateur show in USA. However, this was just the beginning of her glittering career as a bikini competitor.
---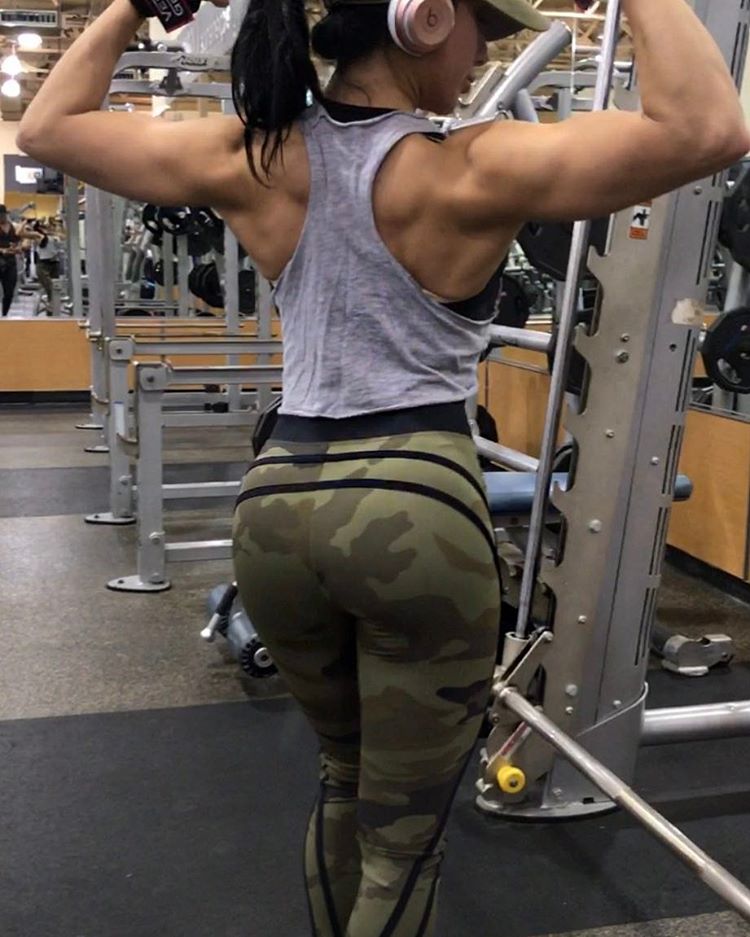 ---
Life in the Professional Circuit
Narmin's Pro debut came in the summer of 2011, at the IFBB Titans Grand Prix Pro Bikini – she came in 5th place.
For the next two years, she participated in an incredible 14 shows. During that period, she won the 2012 IFBB Pacific USA Pro Bikini, 2013 IFBB Southern California Pro Bikini, and the 2013 IFBB Iowa Pro, and she placed among top 3 on seven occasions.  She also competed at the Bikini Olympia in 2012 and 2013, placing 16th both times.
In 2014, she improved her physique, and managed to get a better placing at the Olympia – 12th. Her only victory that year was at the Iowa Pro, where she got the 2nd consecutive title. She repeated this success once again in 2015, winning her third IFBB Iowa Pro trophy in a row.
Accomplished Competitor
By 2016, Narmin already became an icon of women's bodybuilding. One of her best moments of the 2015-2016 is when she won the Swedish Fitness Galan, and being placed among top 6 physiques at the biggest stage in the world – the Ms. Bikini Olympia 2015.
Since the beginning of her journey into competitive bodybuilding in 2010, Narmin has taken part in an astonishing 34 competitions.
It's clear that competing often required a tremendous amount of discipline and commitment. Narmin said she had trouble getting enough sleep sometimes, as she had to balance her fitness-competition lifestyle with her everyday obligations.
However, that didn't stop her from becoming one of the best bikini athletes in the world.
---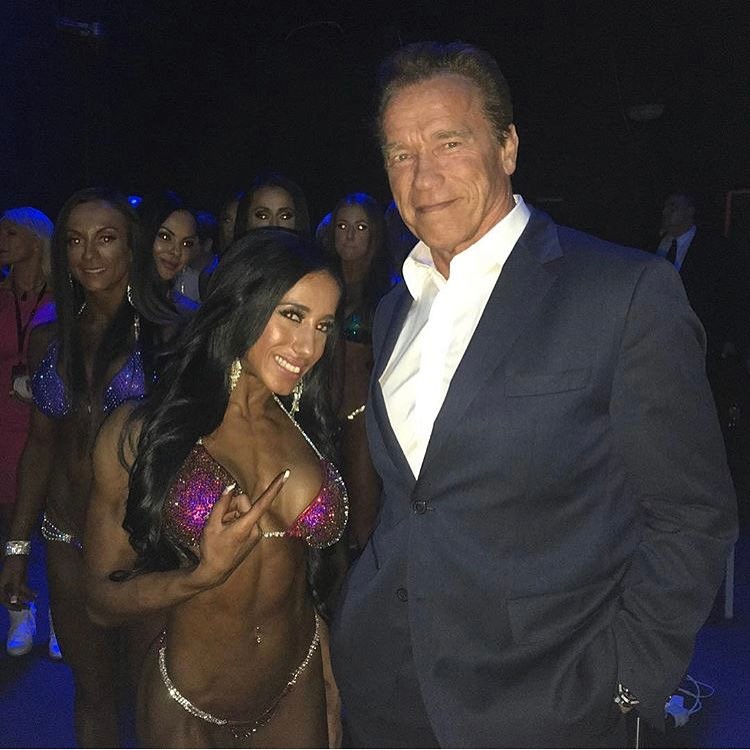 Narmin and Arnold Schwarzenegger
Training
Stairmaster Cardio
Narmin does cardio exclusively on the Stairmaster machine, as she claims that it's not only good for burning fat, but also great for the legs and glutes. She likes to keep her cardio sessions challenging.
Best Exercises
Walking lunges is Narmin's "all-time" favorite exercise. She loves this exercise because it focuses on her glutes and legs.
Hack squat is another of her favorites, because it focuses on her hamstrings. She says it can be a challenging exercise for beginners, but it's extremely beneficial once it's done with a proper form.
Her third favorite exercise is the Arnold Press, which targets the middle deltoids. Narmin says she's gained a lot of strength and power in her upper body thanks to this exercise.
Advice for the Beginners
Narmin advocates lifting heavy, even for ladies. She says that women shouldn't be afraid to lift heavier weights, and that it's the only way to get a strong and toned body.
She added; "I always say a women's best accessories are muscle and I wear mine with pride.  Hire a professional coach to guide you the right way like mine Kim Oddo, he's well known and is one of the best trainers in the industry. "
---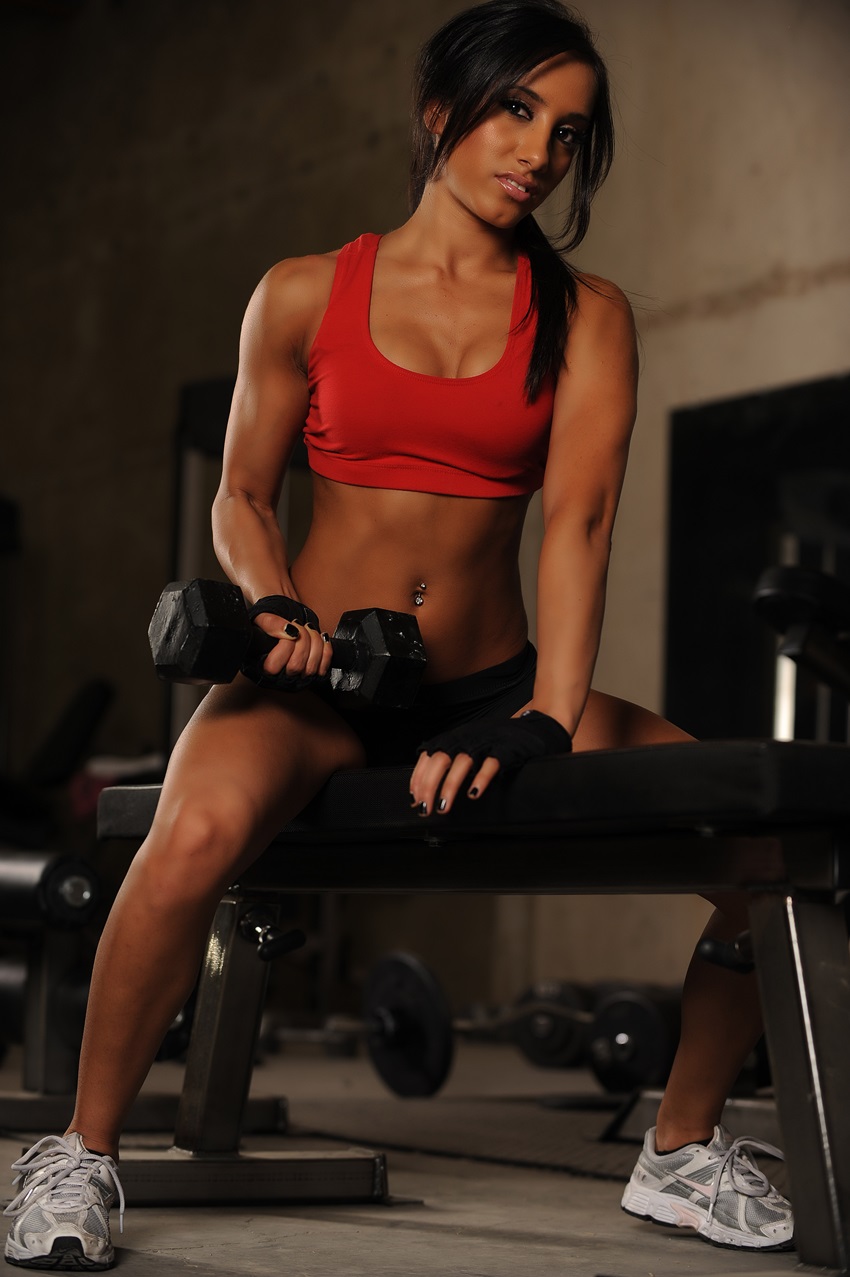 ---
Narmin's Workout Split
Monday: Legs, glutes, and 40 min of cardio
Tuesday: Back, shoulders, and 40 minutes of cardio
Wednesday: Biceps, triceps, and abs
Thursday: Off day
Friday: Hamstrings and Quads, Cardio for 40min
Saturday: Abs and 40 min of cardio
Sunday: Off
---
Nutrition
Balance is the Key
Narmin's dieting habits are similar to other top athletes'. She consumes a lot of lean protein (eggs, chicken, steak, turkey) to keep her muscle mass. She also fuels her body with quality carbs such as oats, yams, and brown rice. Narmin places great importance on her vegetable intake – asparagus, zucchini, and broccoli, which are the staples of her diet.
She eats clean most of the year, but also allows herself a cheat meal if she feels her body craves it. According to Narmin, the key to achieving a lean physique, as well as a healthy mind, is having balance.
Supplementation
The only supplement Narmin uses is a good quality whey protein powder.
---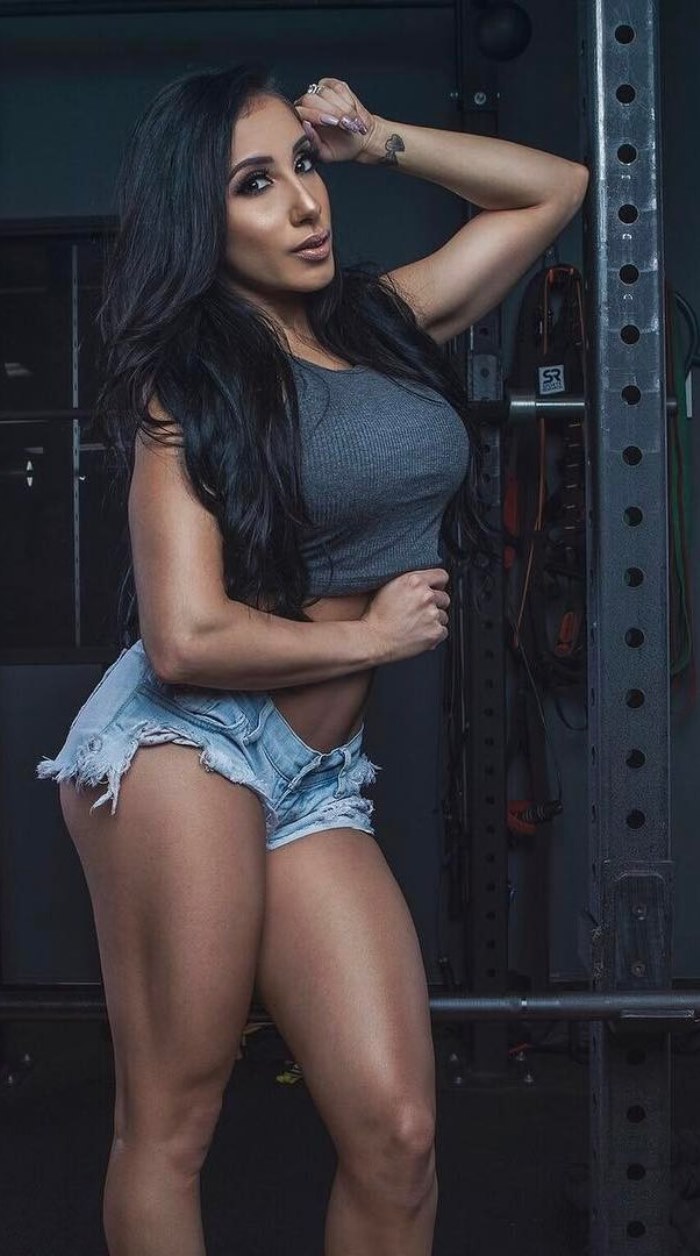 ---
Narmin's Waffles Recipe
Ingredients:
4 egg whites
1/3 cup of oats
1 tablespoon of natural almond butter
3 packets of stevia
cinnamon
How Narmin makes it:
"I mix these all up together and I have a special waffle maker that I got for Christmas last year that I use every day! They are seriously amazing, and when I'm not on prep I'll add a banana and strawberries to it. You wouldn't want to try anything else after these waffles. I top it off with some calorie free syrup."
---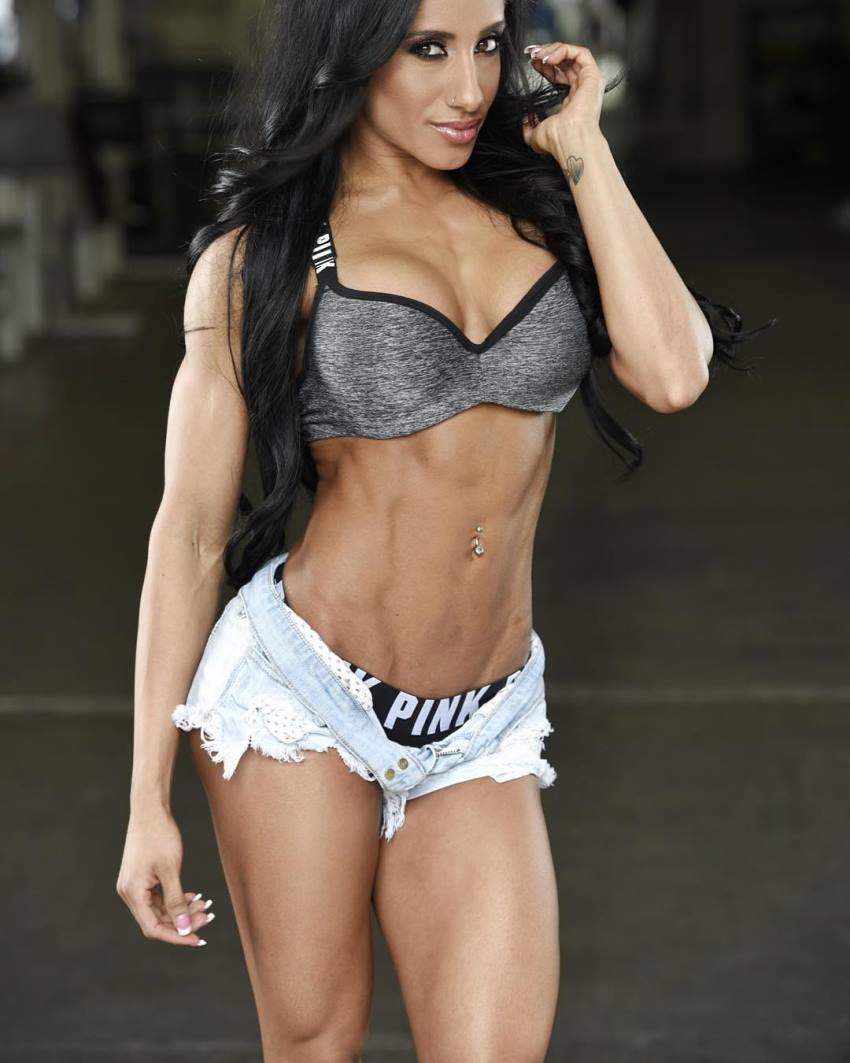 "Accept your past without regret, handle your present with confidence, and face your future without fear. Dream it, believe it, and achieve it."
Idols and Influences
Narmin said her mother is her greatest inspiration. She has been with Narmin throughout her whole fitness journey.
When she first started competing, Narmin began idolizing Amanda Latona. According to Narmin, Amanda is a beautiful person "both on the inside and outside". She learned a lot about discipline and staying consistent in the sport from Amanda. The two are now good friend a fellow competitors.
---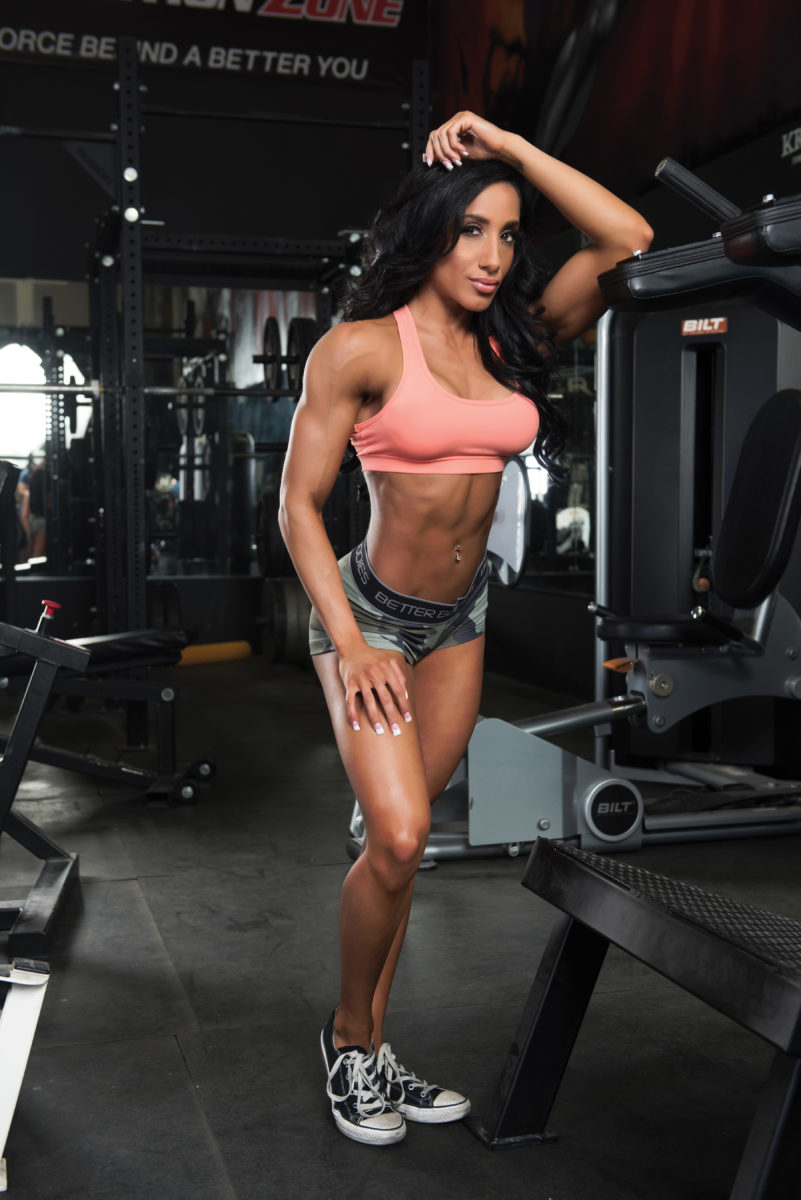 "In order for things to change you must take a chance. Taking that leap of faith can either change your entire life or it can make you think differently! Believe in the process. Never give up on yourself. Become unstoppable."
What we can learn from Narmin Assria
Narmin Assria has achieved incredible success in a short space of time. Since she started training at 21, she's become one of the world's greatest bikini athletes and fitness models throughout 2010-16.
However, she had to sacrifice all of her free time to achieve this kind of success. Besides a full-time job and a commitments to her friends and family, Amanda had to work hard on her diet, preparations for competitions, training, and her online presence.
This kind of attitude and commitment is something not many people can emulate. That's why she was able to come out on top in the fitness industry, and as a result, becoming famous for her achievements.
If anything, Narmin taught us the value of time. It can never be restored and it's something many of us take for granted. However, by using it wisely, you can achieve success in life, just like Narmin Assria.